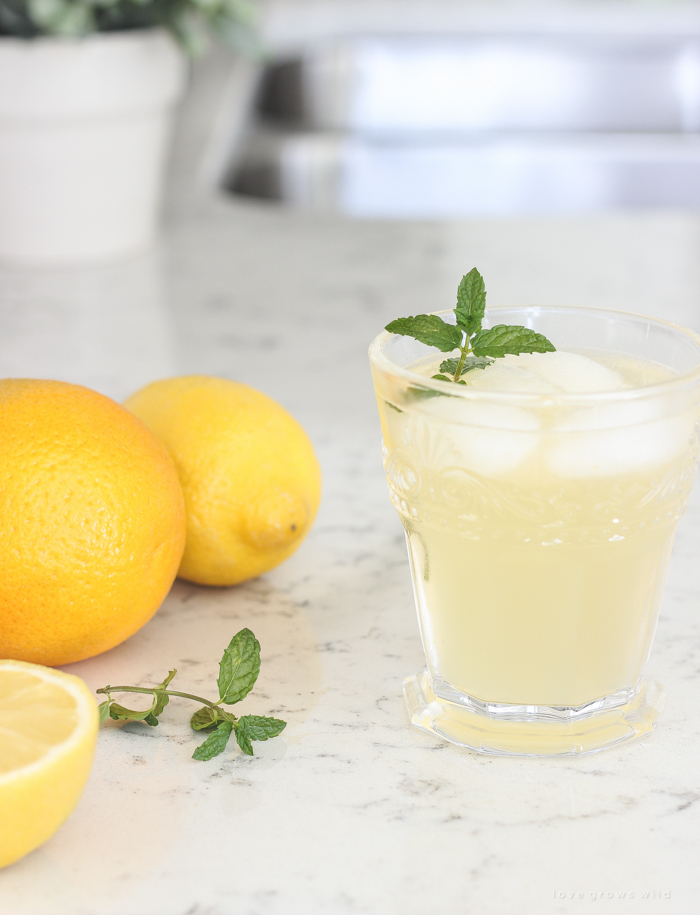 This summer has been a busy one so far, with me finishing up final edits on my book and plenty of jobs up at the farm to be done. Thank goodness for our two eager little boys who love to help Daddy wash tractors. But in between all the long work days, we're having a lot of fun too with pool days, drive-in movies, bonfires, and occasionally an ice cream cone or two. Or three.
Lately though, unless I'm able to be near a body of water, I try to stay in the A/C as much as possible… it has been smoking hot lately! My favorite way to cool off this summer has been a recipe that I actually shared eons ago, but thought that since I only had about 2 followers back then (and one was probably my sweet mom), it was about time to bring it back to the blog.
---
Orange Lemon Shake-up
---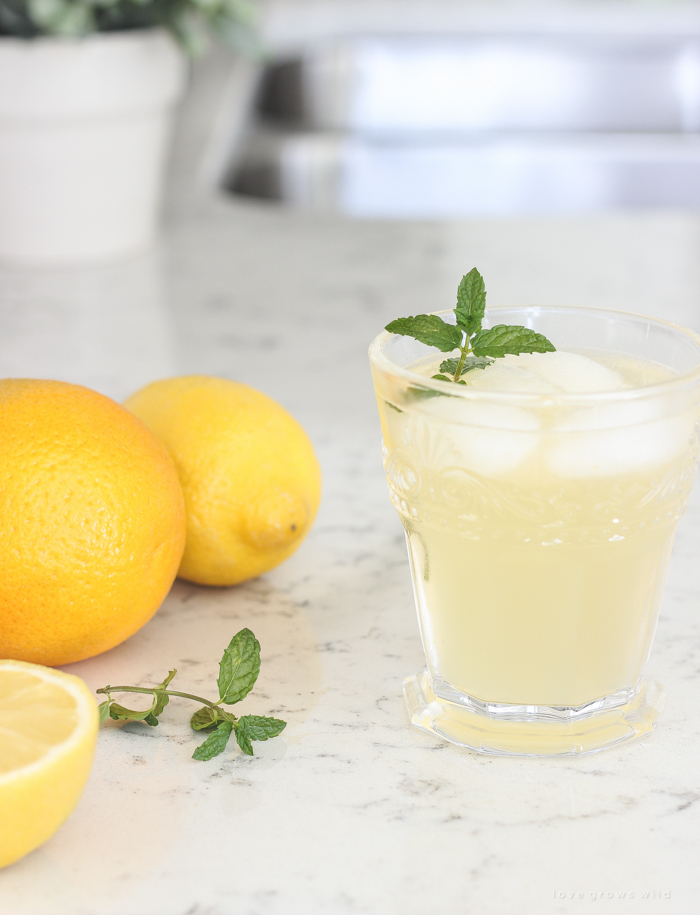 Lemon shake-ups are a staple at fairs and carnivals throughout the summer, and I love making my own version at home with the addition of freshly-squeezed orange juice. The drink is sweet and full of citrus flavor and definitely brings back a feeling of summertime nostalgia as soon as you take that first sip. The shake-ups you buy at the fair are often overloaded with sugar, but when I make them at home, I'm able to control how much sugar goes in. It saves me a few calories and saves the boys from being on a sugar high the rest of the day!
The recipe calls for just 3 ingredients, plus ice and water. Squeeze half a lemon and half an orange into a shaker full of ice, add a little bit of sugar to balance the tart citrus flavor, and fill the shaker up with water. Give it a good shake until the sugar is dissolved, and pour it into a glass! This is a really fun summer activity to do with your kiddos, and my boys love squeezing the juice and shaking everything together. Or if you are having an adult get-together, you could add a splash of vodka or rum for a grown-up version. Even better, serve this drink at your next brunch with some champagne!
This orange lemon shake-up is definitely a summer favorite in our house, and I hope you enjoy it in yours. Pour yourself a big glass over ice, and stay cool this summer!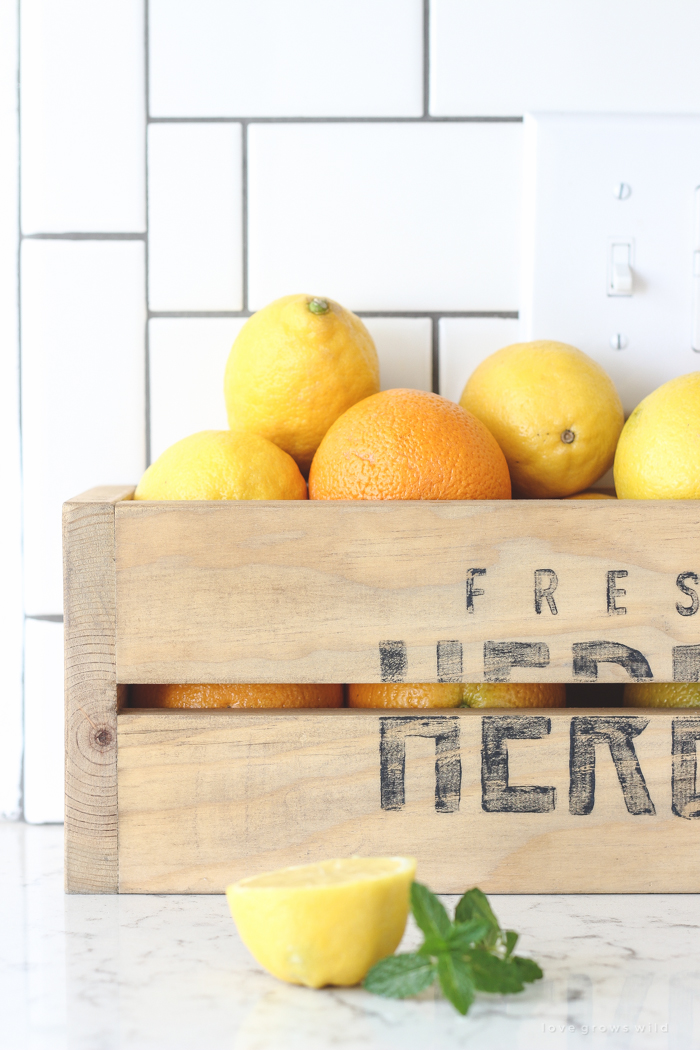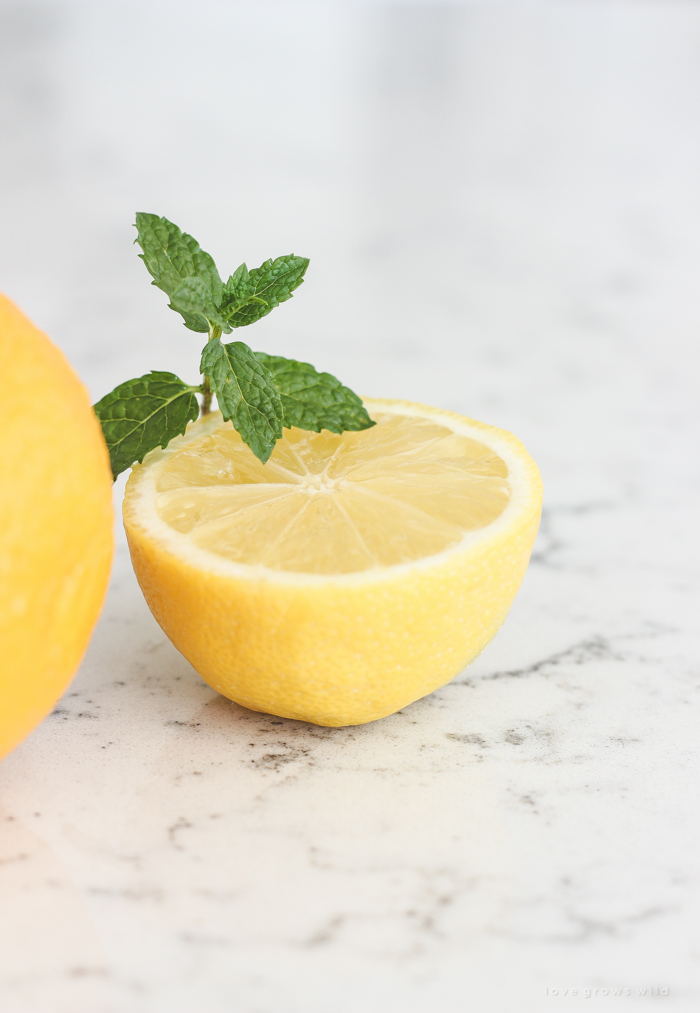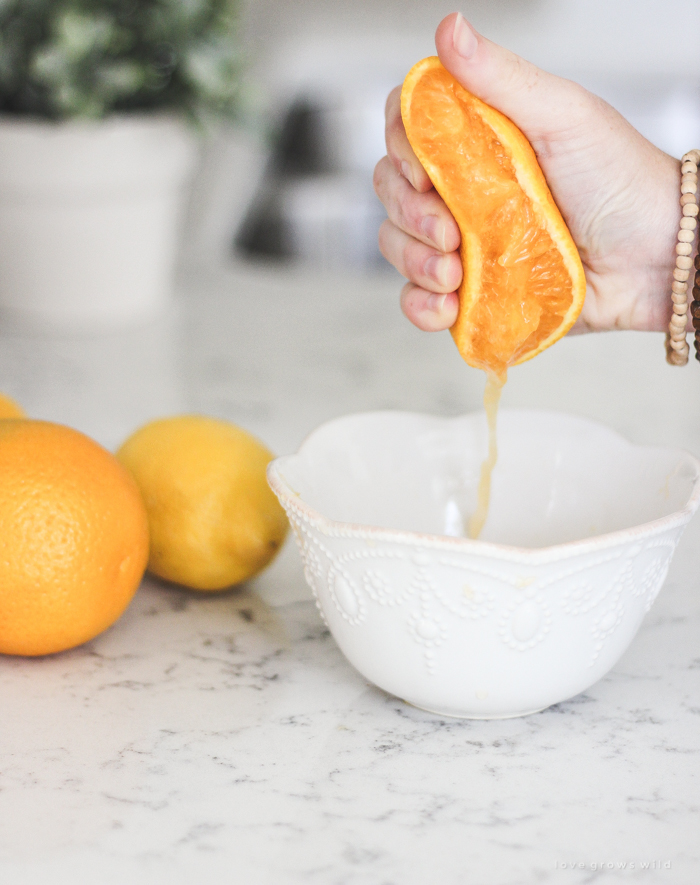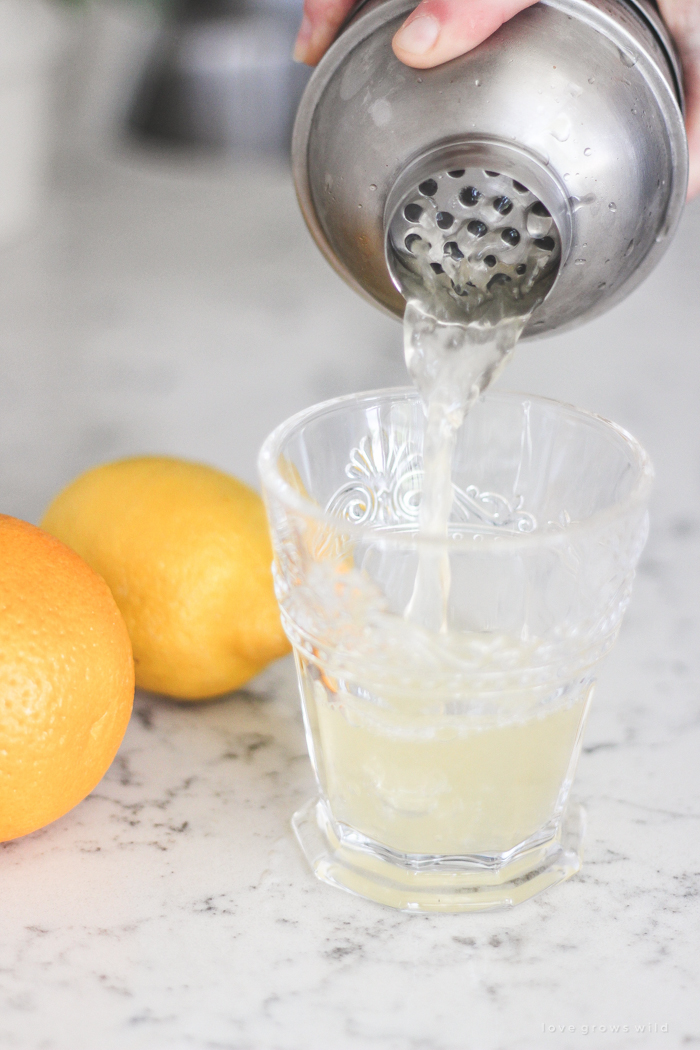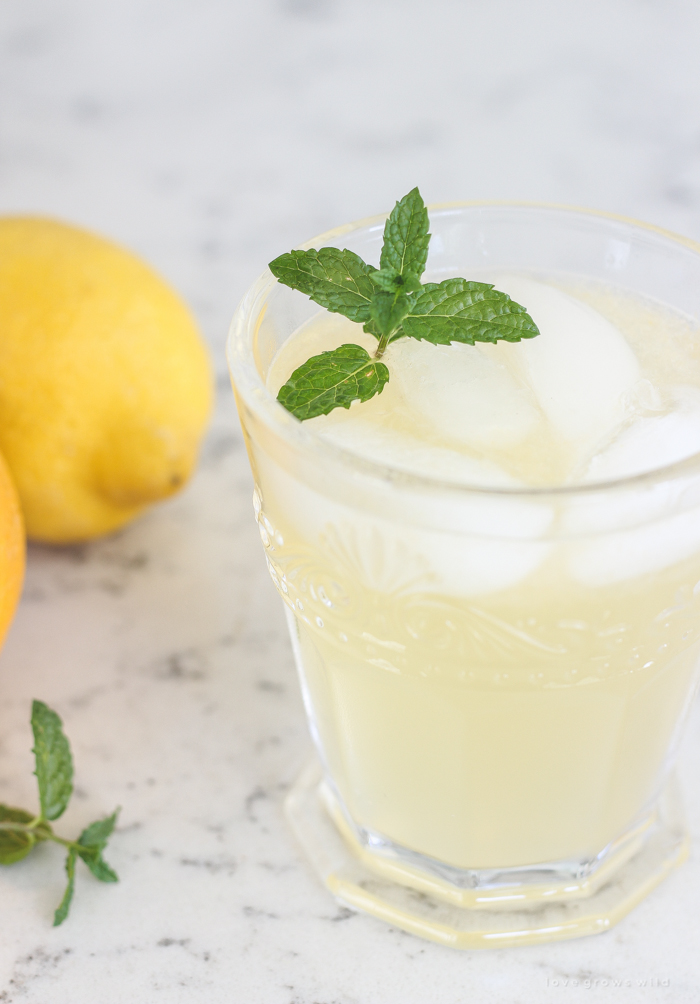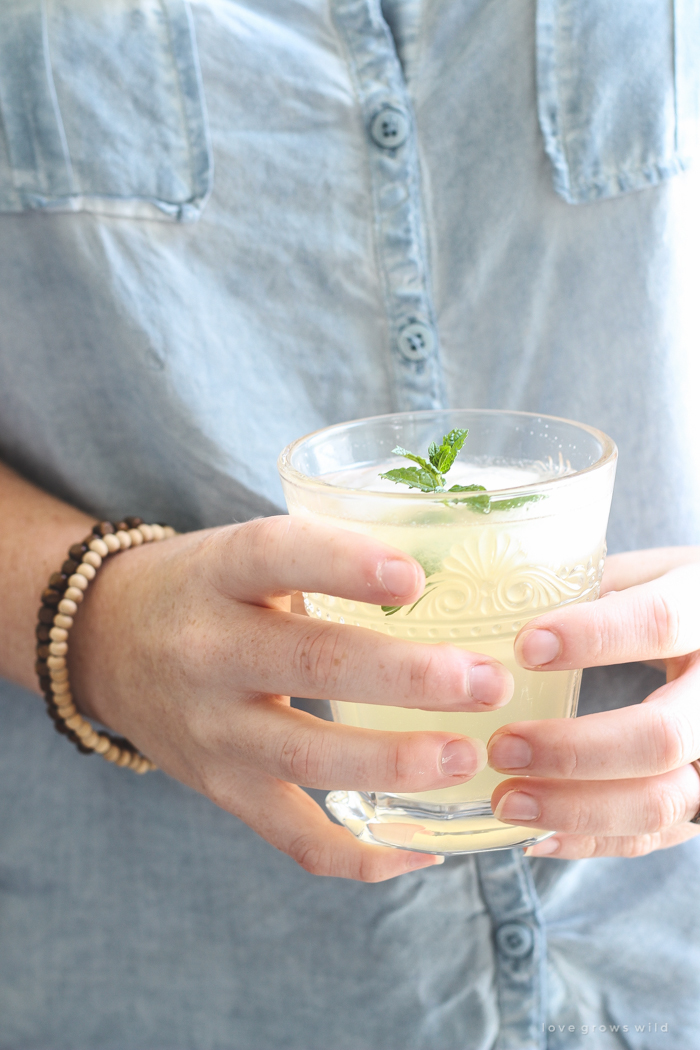 Orange Lemon Shake-up
A refreshing orange twist on a classic summer drink. Fresh, sweet, and so simple to make!
INGREDIENTS
½ of one lemon
½ of one orange
2-3 tablespoons granulated sugar
ice cubes (about 1½ cups)
½ cup water
INSTRUCTIONS
In a 16-ounce shaker, squeeze the juice from the lemon and orange. Add 2 tablespoons sugar and enough ice to fill the shaker ⅔ full (about 1½ cups). Add ½ cup water, and cover the shaker with the lid. Shake until all the sugar is dissolved and the drink is cold, about 30 seconds. Taste and if needed, add 1 additional tablespoon of sugar. Pour into a glass and serve with an orange slice or a sprig of mint for garnish, if desired.

---
More Summer Recipes:
---
Zucchini Bread
Perfect Pasta Salad
Wine Slush
Balsamic Rosemary Steak Kabobs
Apple Pie Bars
Guacamole
Strawberry Peach Salad
No-Churn Vanilla Ice Cream
Chicken Salad Lettuce Wraps
Smoothie Popsicles
---
LET'S KEEP IN TOUCH!
Subscribe to Blog | Follow on Instagram
Follow on Pinterest | Follow on Facebook