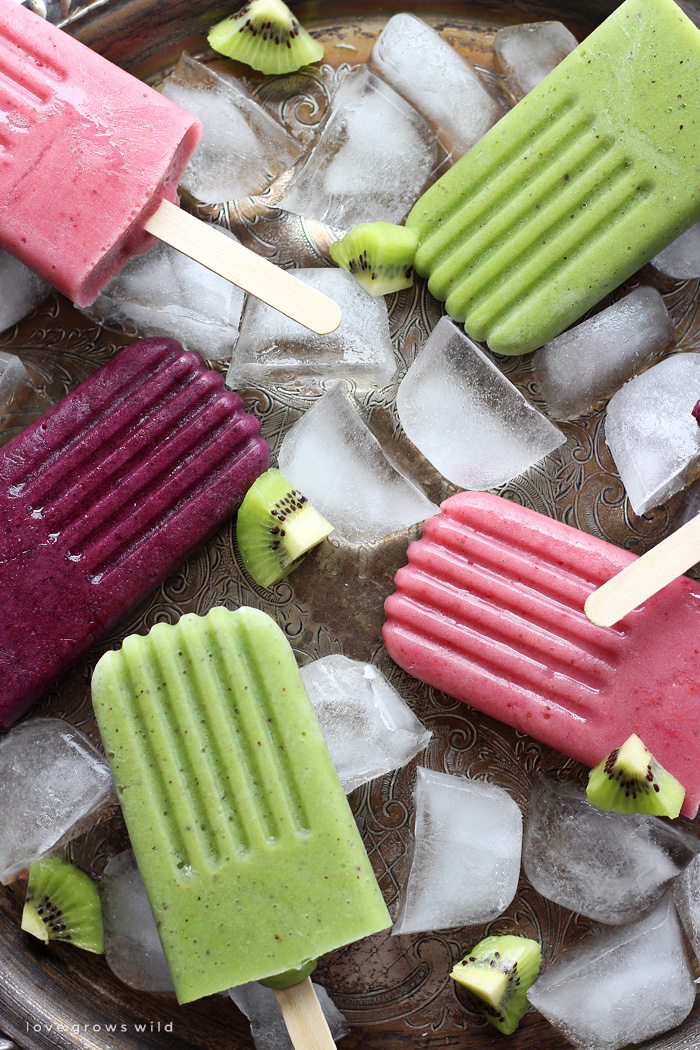 Turn your favorite smoothie into a delicious popsicle for a healthy treat that will keep you cool all summer long! Learn how to make these tasty popsicles and get a brand new Green Kiwi Smoothie recipe, sponsored by my friends at ADA Mideast.



We are now OFFICIALLY on summer break… woo-hoo! Bring on the lazy days at the pool, s'mores around a campfire, trips to the lake and…
Oh wait… that's not real life. Not even close. Here's what summers REALLY look like in our house:
"Mom, I'm bored…"
"It's too hot to play outside."
"He stole my Lego pieces!"
"Can't we go to pool yet?"
"I'm SOOO bored!"
Meanwhile, I'm over here trying to keep the blog rockin' and rollin', my hollow-leg children fed, and MOST importantly… my sanity during the 3 long months of summer break. HOW many days till school starts again?? Just keeping it real, guys… keeping it real. 😉
So in an effort to help all the moms out there this summer, I have a special recipe for you that is going to BLOW your mind. Okay, maybe it's not that dramatic, but I thought it was pretty cool… Smoothie Popsicles!
Yep, we're taking your favorite smoothies and turning them into POPSICLES today. I'm kind of giddy about it. Imagine turning that nutritious, fruit-filled (and sometimes veg-filled) drink into a frozen treat that will keep you cool and your kids happy all summer long. High fives all around!
You can do this with any of your favorite smoothies, but here are some of our favorites: Strawberry Banana Oatmeal, Blueberry Pomegranate, Tropical, and Pumpkin. And today, just because I love you and want to further expand your smoothie repertoire, I'm sharing a brand new flavor: Green Kiwi Smoothie!
(affiliate link) Psst! If you're looking for a great set of popsicle molds to buy, these popsicle molds are my favorite.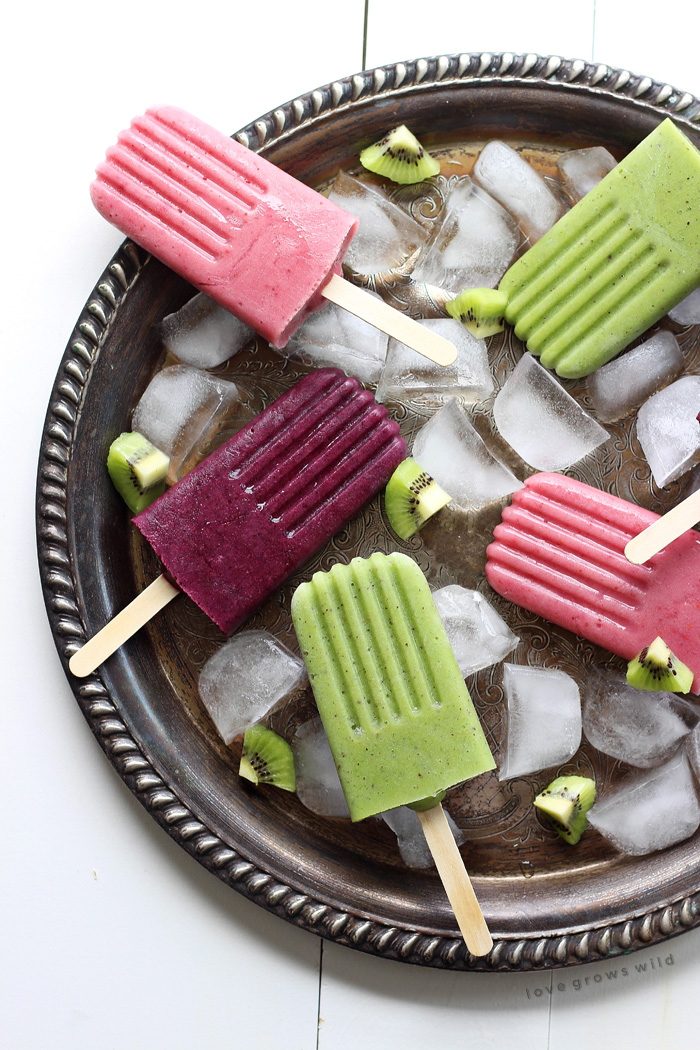 I love smoothies for both myself and my kids for a number of reasons… It's a great way to add fresh produce into your diet as well as a serving of healthy, wholesome milk. Did you know that this is June Dairy Month? Some of you may remember my trip last year to visit some of Ohio's dairy farmers (read about my trip here!), and because Jeremy and I are also members of the farming community, I am thrilled to help celebrate these dairy farming families this month.
Milk happens to be the single greatest source of 3 of the 4 nutrients the Dietary Guidelines have identified as lacking in the American diet: Calcium, vitamin D and potassium. Just one serving of milk, cheese, or yogurt provides 8 grams of high-quality protein plus a powerful package of 9 essential nutrients. So let's celebrate our hard-working dairy farmers this month with a smoothie popsicle!
Join me June 10th from 9-10pm EST for a Twitter party celebrating June Dairy Month! Chat with me and 9 of my food blogging buddies, share your favorite summer recipes, and enter to win fun summer prizes like ice cream makers and smoothie blenders. Click here to RSVP and get more info. I'll see you at the #BarnParty!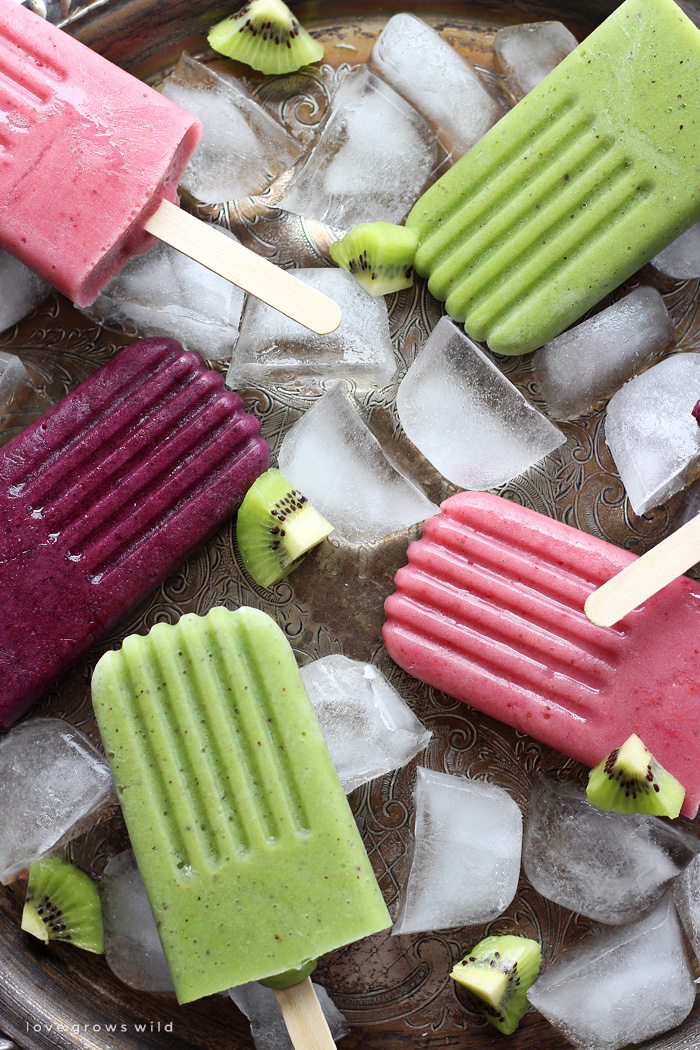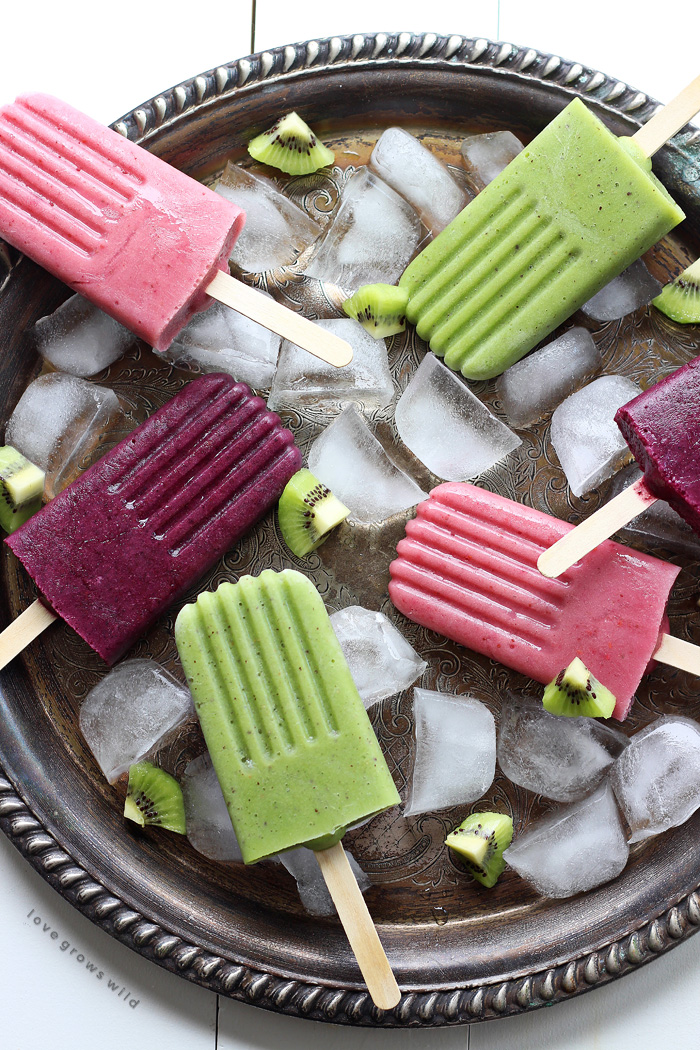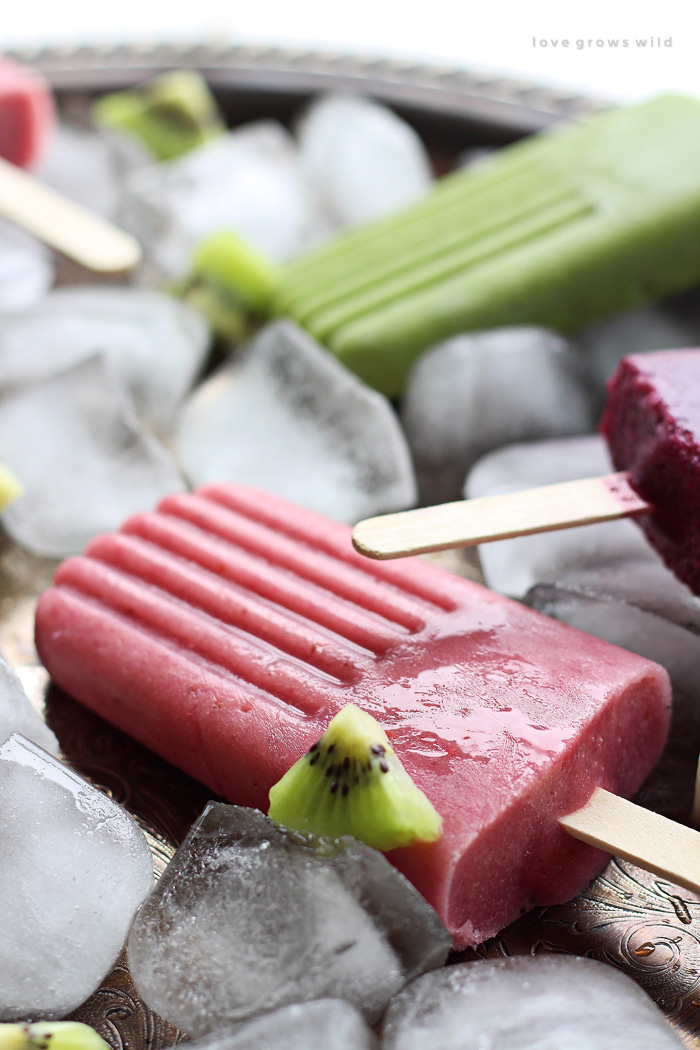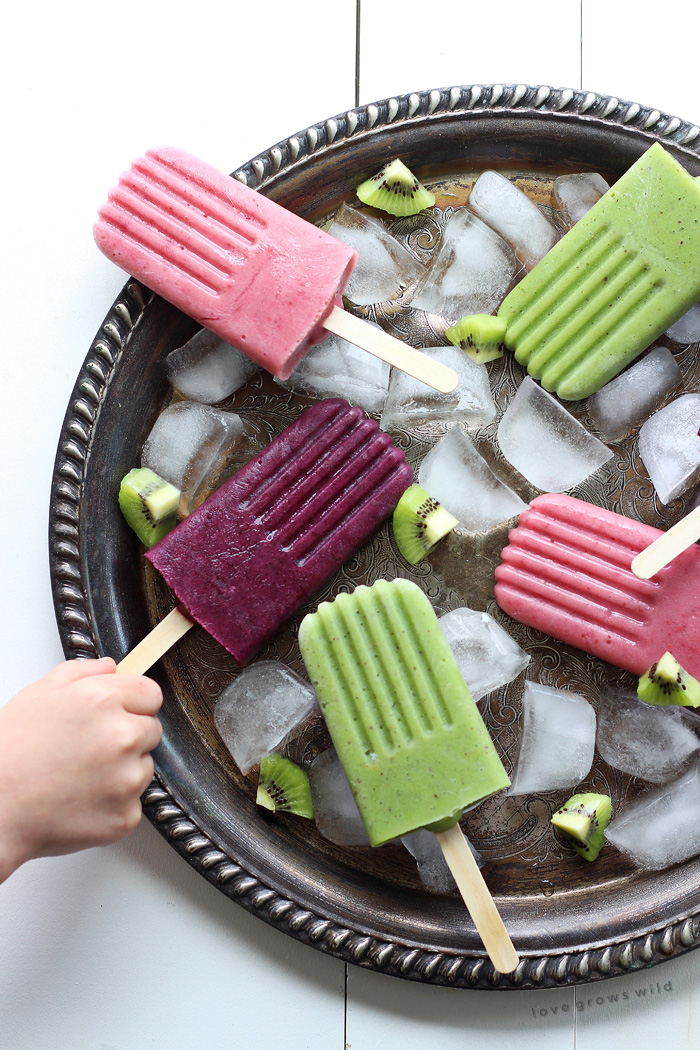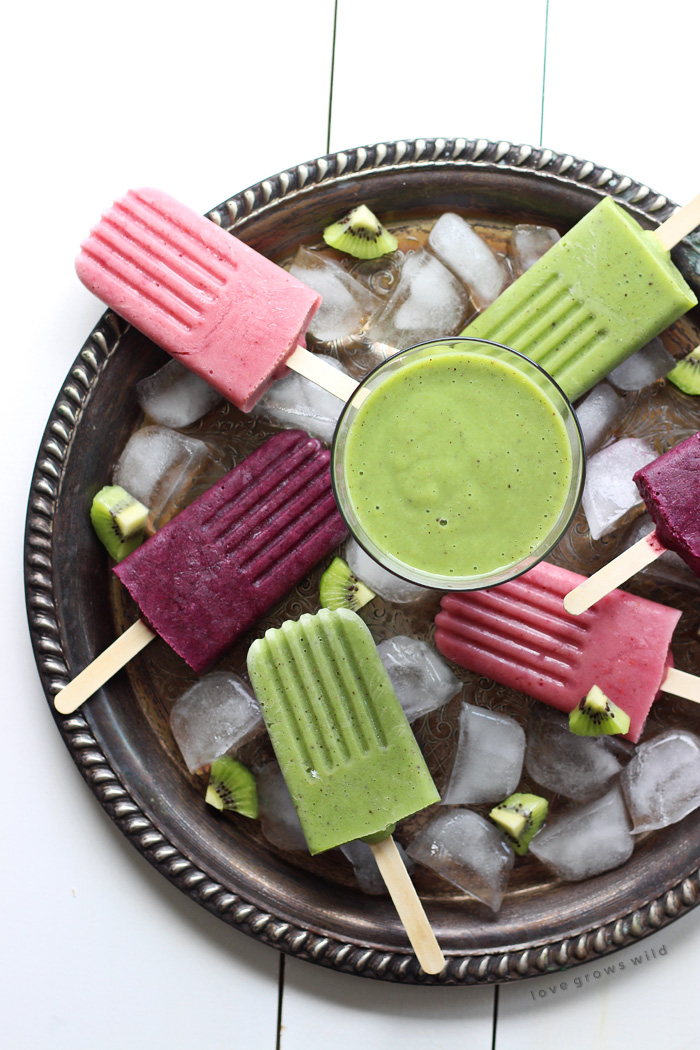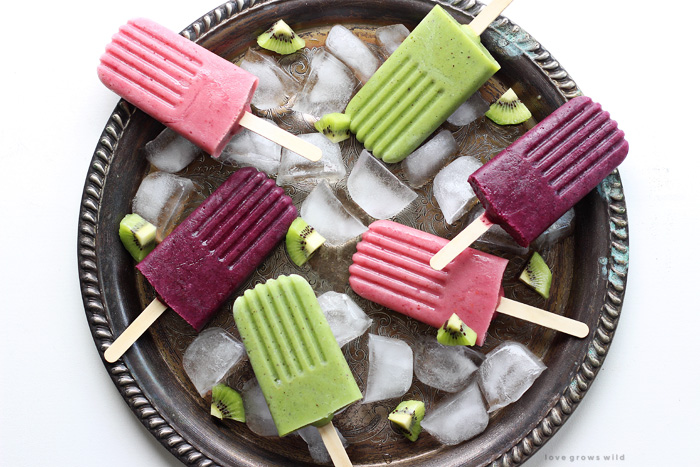 Like what you see? Subscribe to Love Grows Wild so you'll never miss a post!
Follow along on Pinterest, Google+, Instagram, and Facebook for more fun!
Smoothie Popsicles
Turn your favorite smoothie into a delicious popsicle for a healthy treat that will keep you cool all summer long! Try this new Green Kiwi Smoothie recipe and learn how to make your own Smoothie Popsicles!
INGREDIENTS
Green Kiwi Smoothie:
1 cup milk
1 small banana
2 kiwis, peeled
1 cup fresh baby spinach
½ cup fresh or frozen pineapple chunks
ice, as needed
INSTRUCTIONS
Add all ingredients to a blender and process until well combined. If using fresh fruit instead of frozen, add 4-5 ice cubes before blending.
To make popsicles: Pour blended smoothie into popsicles molds (I use this one) and insert a popsicle stick into the center. Freeze for 3-4 hours before removing popsicles from the molds. TIP: Run the molds under lukewarm water for 10-15 seconds to help the popsicles loosen easily.
Also, I'd love for you to check out these delicious summer recipes from my blog buddies who are also celebrating June Dairy Month!
Inside BruCrew Life: Pina Colada Cake Trifle
Lemons for Lulu: Coconut Banana Cream Pie
Country Cleaver: Chocolate Chip Mini Greek Yogurt Pops
Climbing Grier Mountain: Chicken Shawarma Gratin with Jalapeno Mint Yogurt
Food Faith Fitness: Cauliflower Pizza with Greek Yogurt Pesto
Well-Plated: Berry Breakfast Yogurt Popsicles
Love Grows Wild: Smoothie Popsicles
Eat2Gather: Grilled Cheese Bar
In Katrina's Kitchen: Milk and Cereal Breakfast Popsicles
Shugary Sweets: S'Mores Coffee Milkshake
---
More recipes to try:
---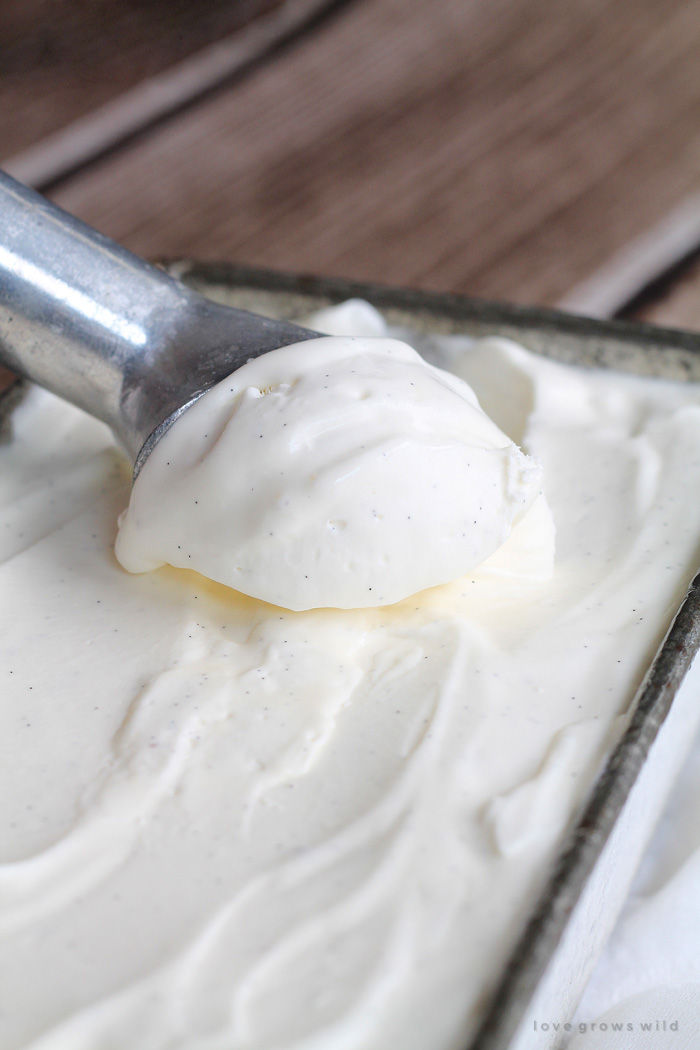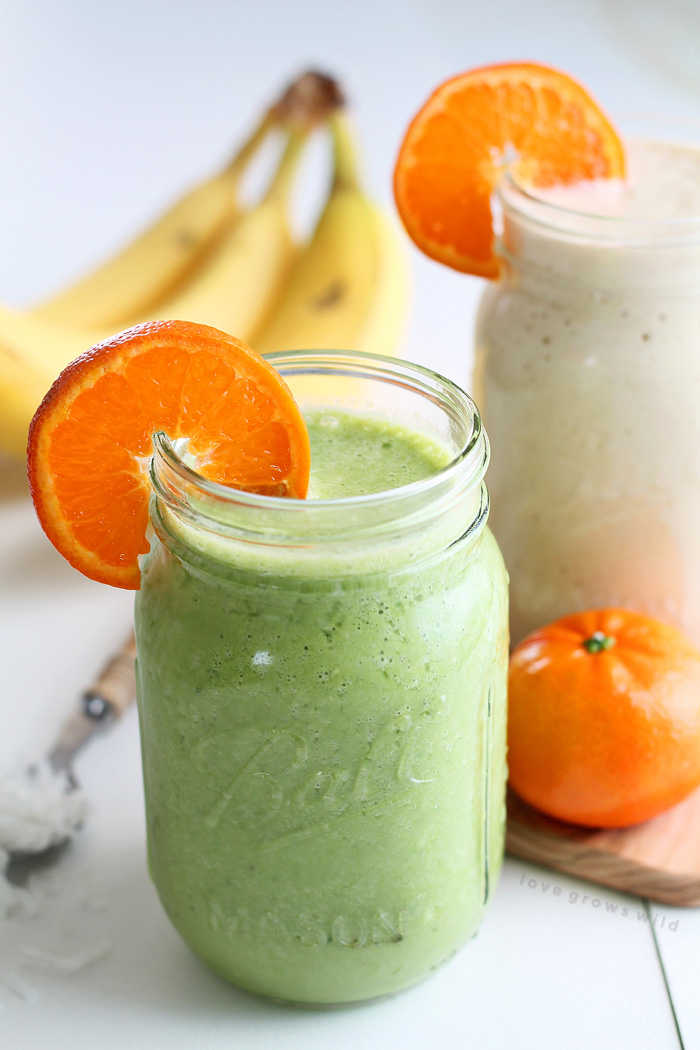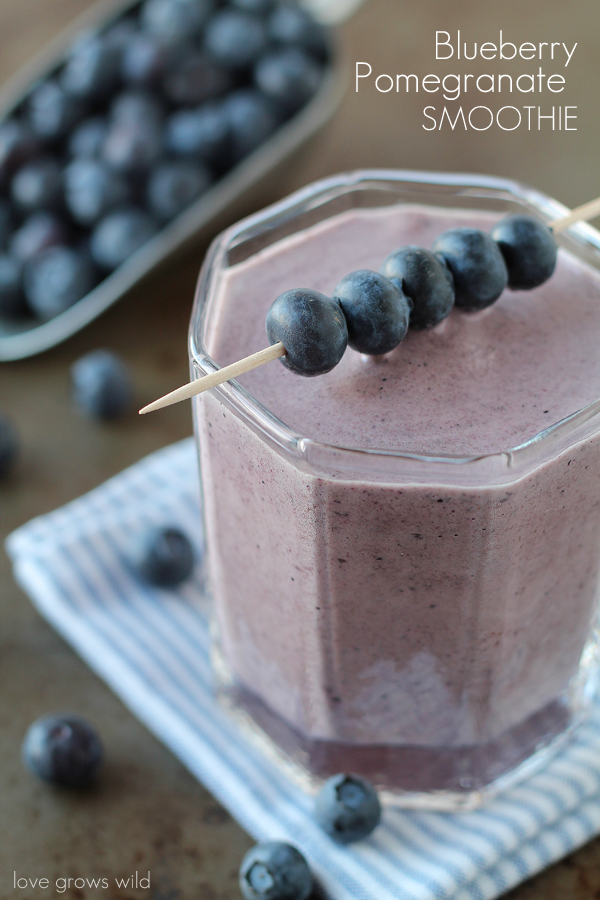 Blueberry Pomegranate Smoothie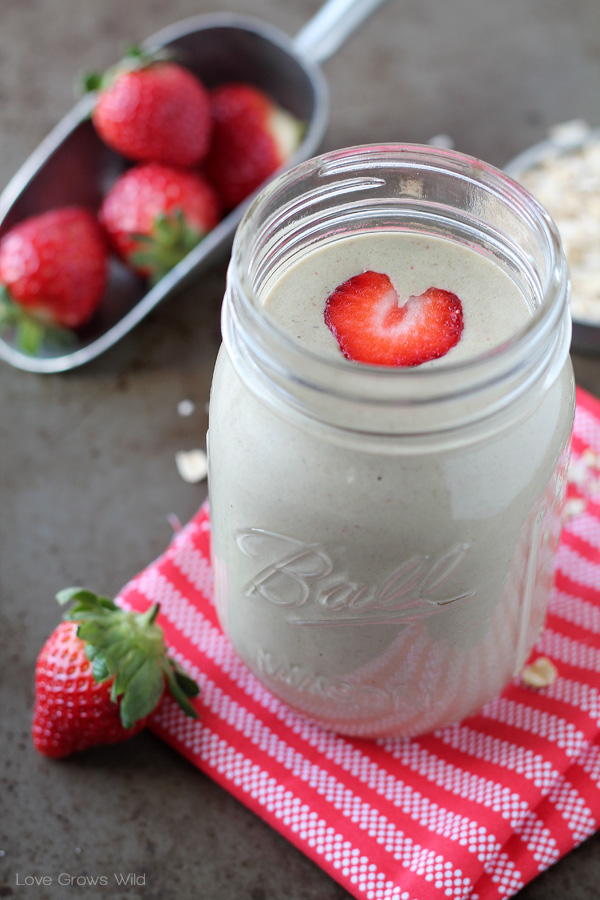 Strawberry Banana Oatmeal Smoothie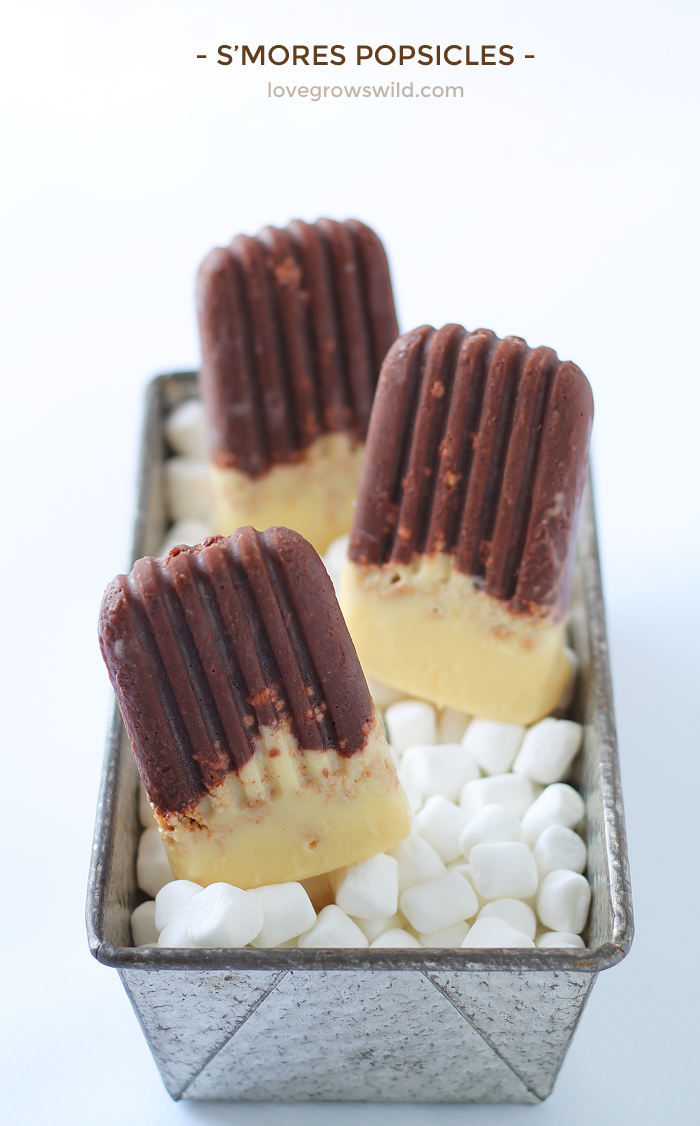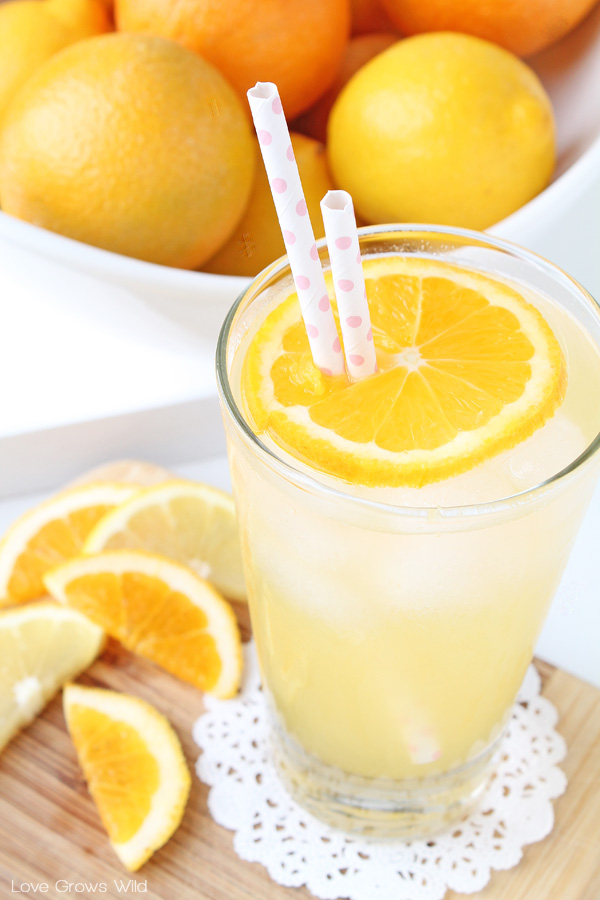 ---
LET'S KEEP IN TOUCH!
---
Subscribe to Blog | Browse my Shop | Follow on Facebook | Follow on Twitter
Follow on Google+ | Follow on Pinterest | Follow on Instagram
This post has been sponsored by ADA Mideast, but all thoughts and opinions are all mine. Thank you for supporting the brands that make this blog possible!