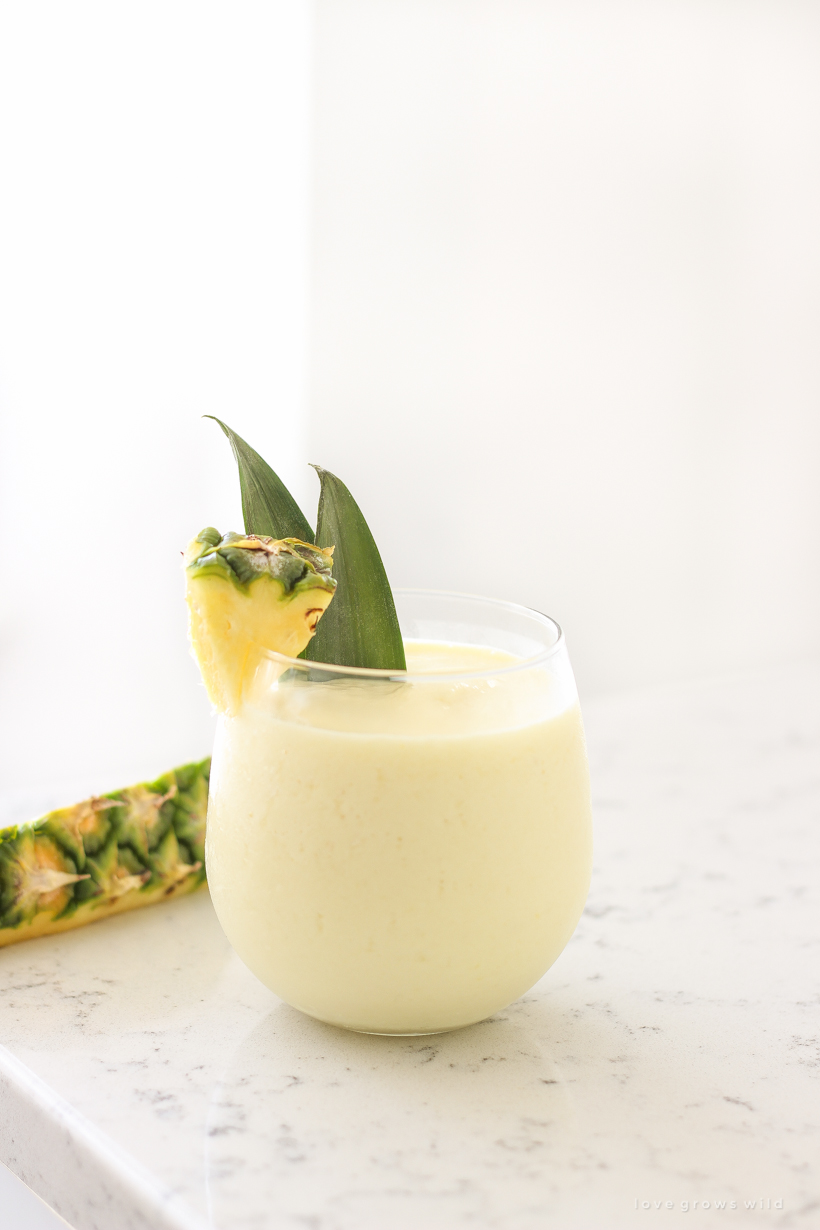 I'm so excited because this is such a fun post for summer! I drink water all day and night because I know how good it is for my body and skin, but there are times I get tired of the same old flavorless thing and crave something fruity or bubbly and just a tiny bit sweet. I made 5 of my favorite Easy Summer Sips and Mocktails for you guys in case you'd like to add something different into your beverage routine too!
All of these are non-alcoholic and kid-friendly, but trust me when I say that you'll enjoy them just as much as the kids do. The best part about these drinks is how EASY they are. You won't be straining fruit seeds and pulp or making your own fancy syrups. Just 2 or 3 ingredients mixed together, and you'll have a refreshing beverage to enjoy this summer!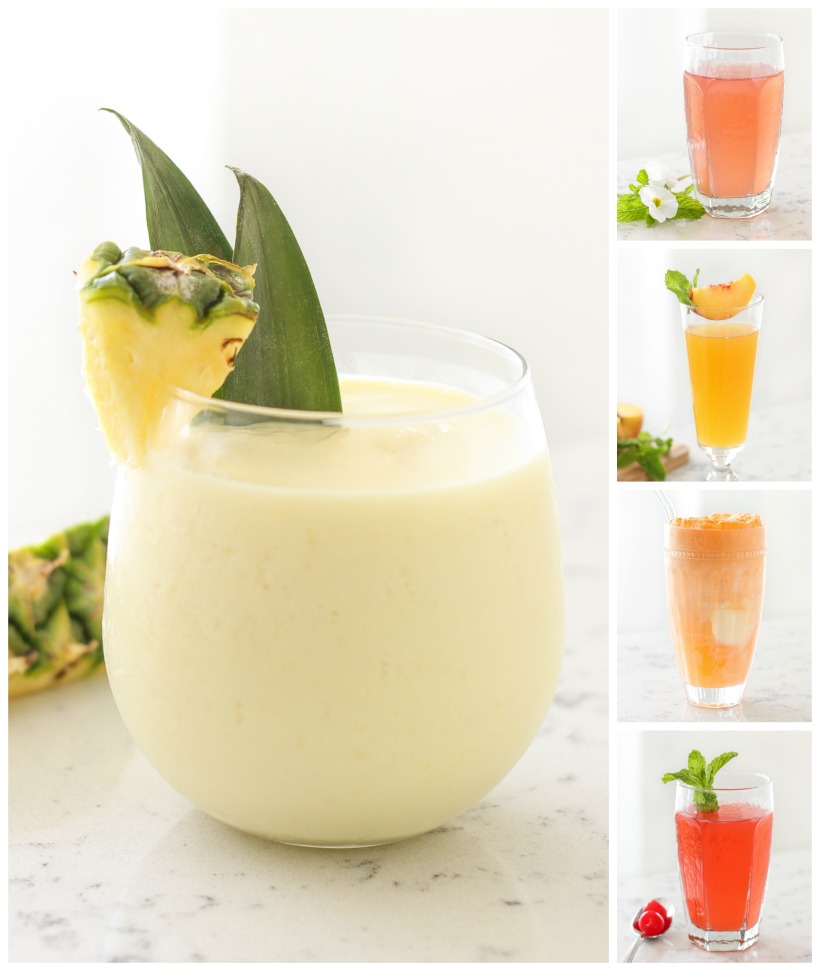 here's the lineup:
Hibiscus Passionfruit Lemonade
Fresh Pina Colada Frozen Mocktail
Peach Bellini Mocktail
Blushing Arnold Palmer
Orange Dreamsicle Float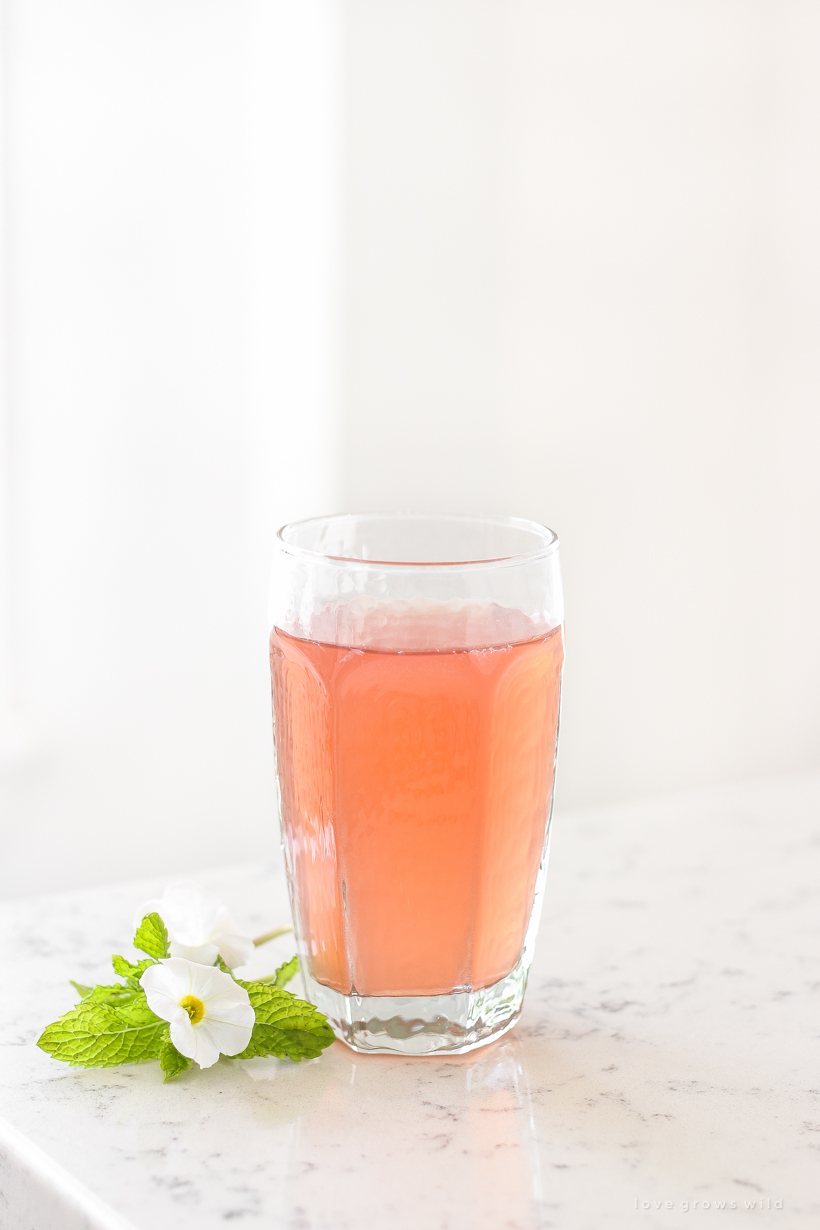 HIBISCUS PASSIONFRUIT LEMONADE
INGREDIENTS:
4 ounces iced passion tea (I used this brand)
4 ounces lemonade
INSTRUCTIONS:
Mix together equal parts iced passion tea and lemonade and pour over ice.
Note: This brand of tea I used comes in both a concentrate and individual tea bags. I used the concentrate and combined 2 ounces of the tea concentrate with 2 ounces of water.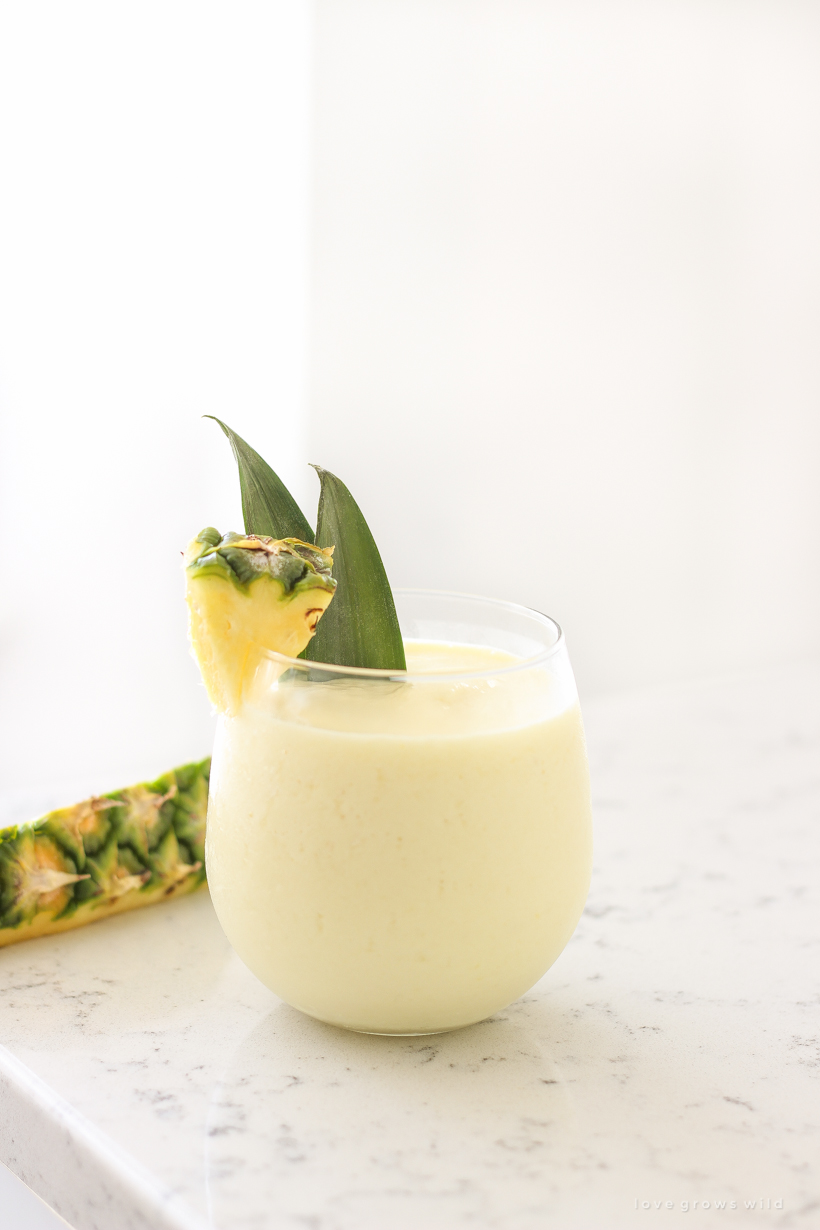 FRESH PINA COLADA FROZEN MOCKTAIL
INGREDIENTS:
8 ounces frozen pineapple
2/3 cup coconut milk
1/3 cup coconut water
INSTRUCTIONS:
Add all ingredients to a blender and blend until completely smooth. If the mixture is too thick, add a splash or two of extra coconut water to thin and finish blending. Serve immediately.
Note: Coconut milk and water can usually be found in the international foods aisle of your grocery store and sometimes even in the aisle with baking ingredients. You can use regular or low fat coconut milk for this recipe.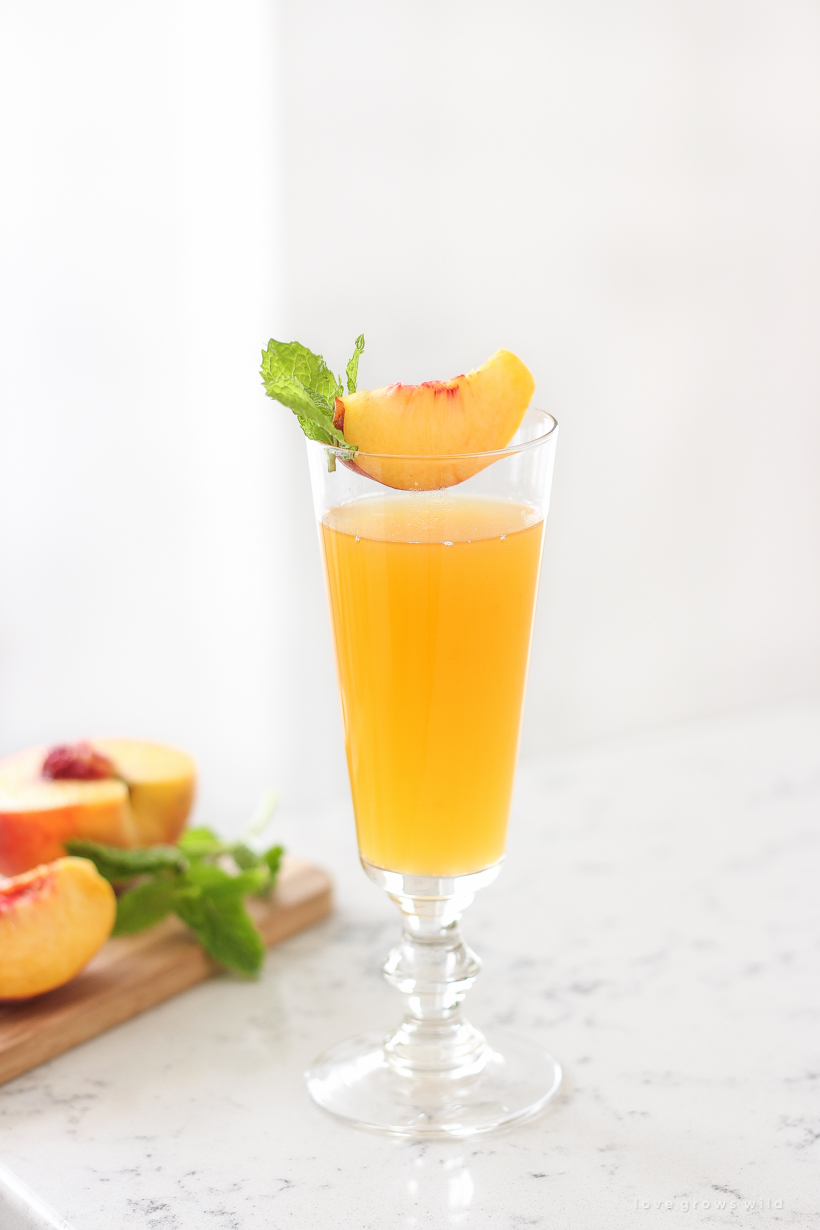 PEACH BELLINI MOCKTAIL
INGREDIENTS:
3 ounces peach nectar
3 ounces sparkling apple cider
INSTRUCTIONS:
Chill all ingredients before serving. Mix together equal parts peach nectar and sparkling apple cider and serve immediately.
Note: Peach nectar can be found in the international foods aisle.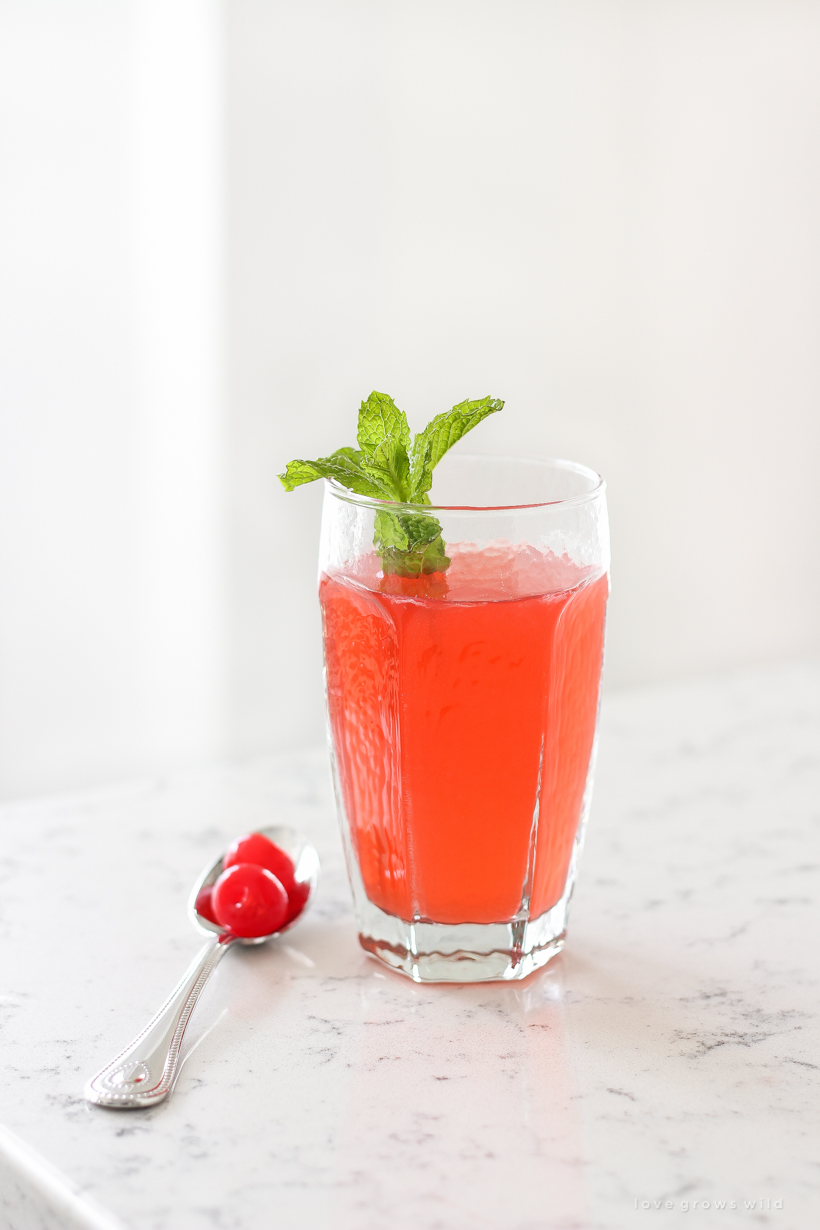 BLUSHING ARNOLD PALMER
INGREDIENTS:
5 ounces lemonade
5 ounces iced tea
1 tablespoon grenadine
INSTRUCTIONS:
Mix together all ingredients and pour over ice.
Note: Grenadine is a non-alcoholic syrup usually found in the liquor or soda aisle near drink mixes and cocktail ingredients.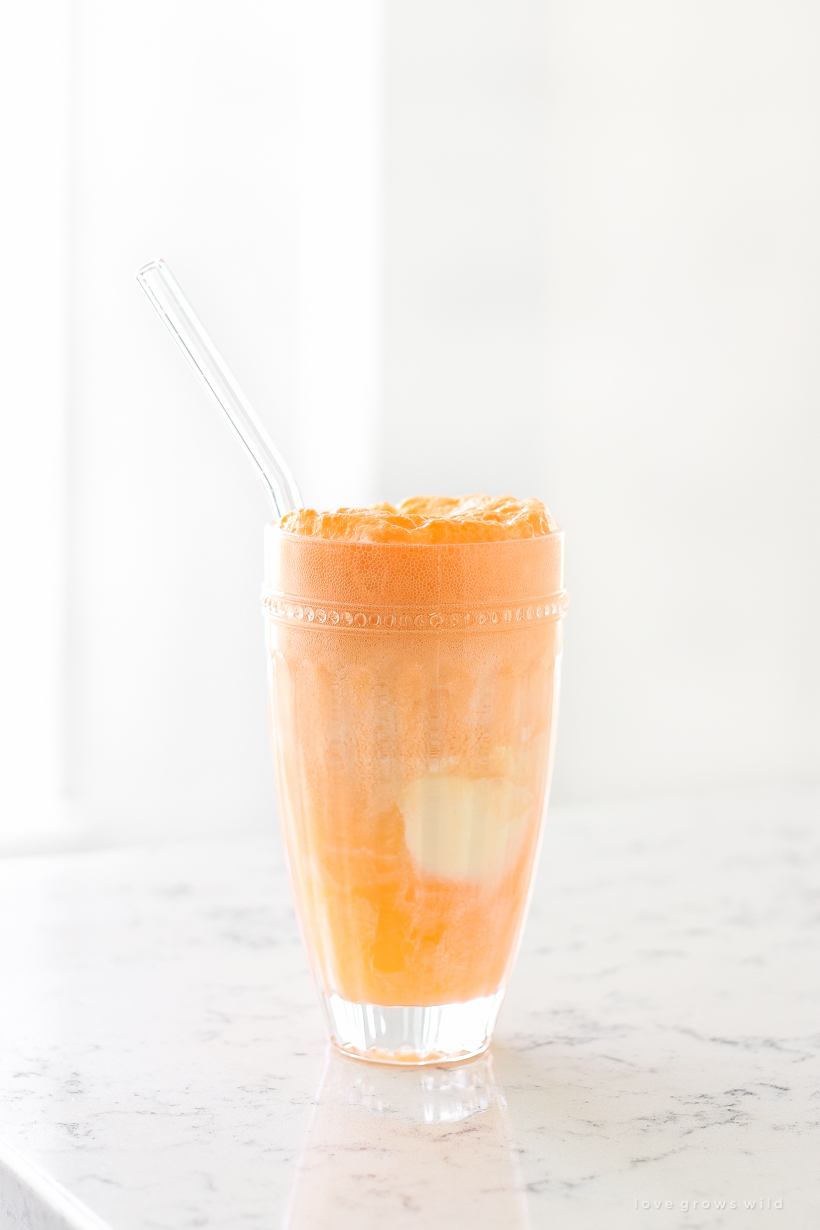 ORANGE DREAMSICLE FLOAT
INGREDIENTS:
vanilla ice cream
orange soda
INSTRUCTIONS:
Add 2 scoops of vanilla ice cream to a glass and slowly pour the orange soda over top. As the fizz starts to go down, you can add more soda as desired.
______________
I can't wait for you to try these and tell me your favorites! If I had to pick just one… I'd say the Hibiscus Passionfruit Lemonade is right at the top! Thanks so much for stopping by today, sweet friends! xoxo Liz
---
Subscribe to Blog | Follow on Instagram
Follow on Pinterest | Follow on Facebook