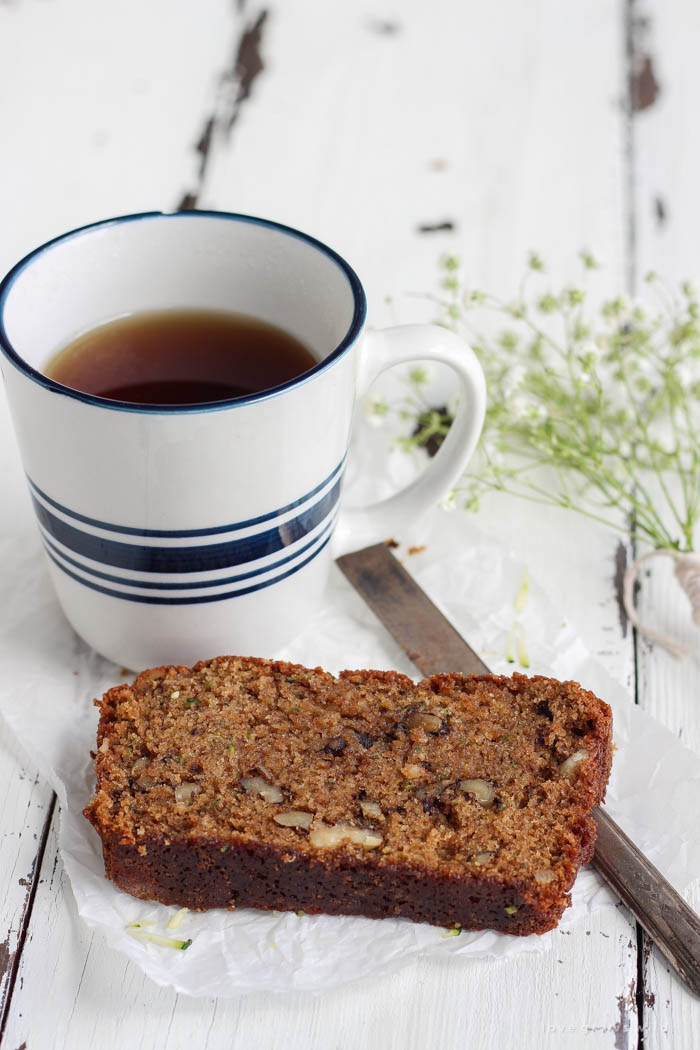 The perfect zucchini bread… moist, sweet, buttery, tender, and absolutely delicious. I'm using the base recipe of our ever-so-popular pumpkin bread and turning it into everyone's summertime favorite… zucchini bread!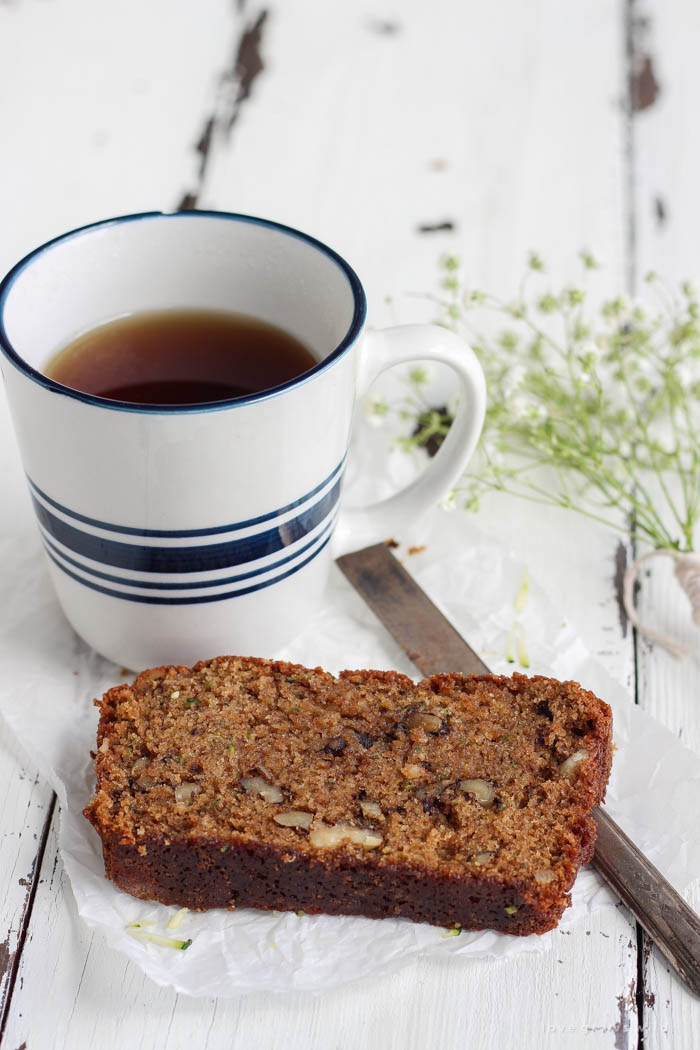 If you're one of those awesome people who grow a big, bountiful garden every year, first of all, I'm super jealous of you! How do you keep up with it?? Today's recipe is perfect for utilizing all those beautiful zucchini plants you've been tending to all summer long, and there's nothing better than baking something delicious with the fruits and vegetables you've grown in your own backyard.
For those of you like me who are TOTAL slackers in the gardening department, no worries… the grocery stores are brimming with zucchini right now, so you can make this recipe too!
Last fall, I shared my favorite pumpkin bread recipe, and it went crazy on Pinterest. Like majorly CRAZY. It's now one of the most-viewed recipes on my blog (depending on the season), and I can't say that I'm surprised. It's simple… it's classic… it bakes perfectly every time… and it's so stinkin' delicious! I couldn't let this summer go by without adding a new recipe to the sweet bread collection, so today I present you with my all-time favorite zucchini bread.
This recipe is a little different from others you might have tried, but trust me, it will become your favorite too. This particular sweet bread recipe uses butter (not oil), so it has a rich, buttery flavor that completely sets it apart from others. My past attempts at zucchini bread turned out dense and heavy, but thanks to a suggestion from my sister's beau, I found the fix for that: after grating the zucchini, gather it in a clean kitchen towel and squeeze it over a sink to remove all the excess moisture. Seriously, don't skip this step! The bread's texture turns out soft and fluffy, the cinnamon and nutmeg are right on point, and a handful of walnuts add the perfect crunchy bite into each slice. If you're allergic or just not a nut fan, you can of course leave them out entirely. I love 'em though!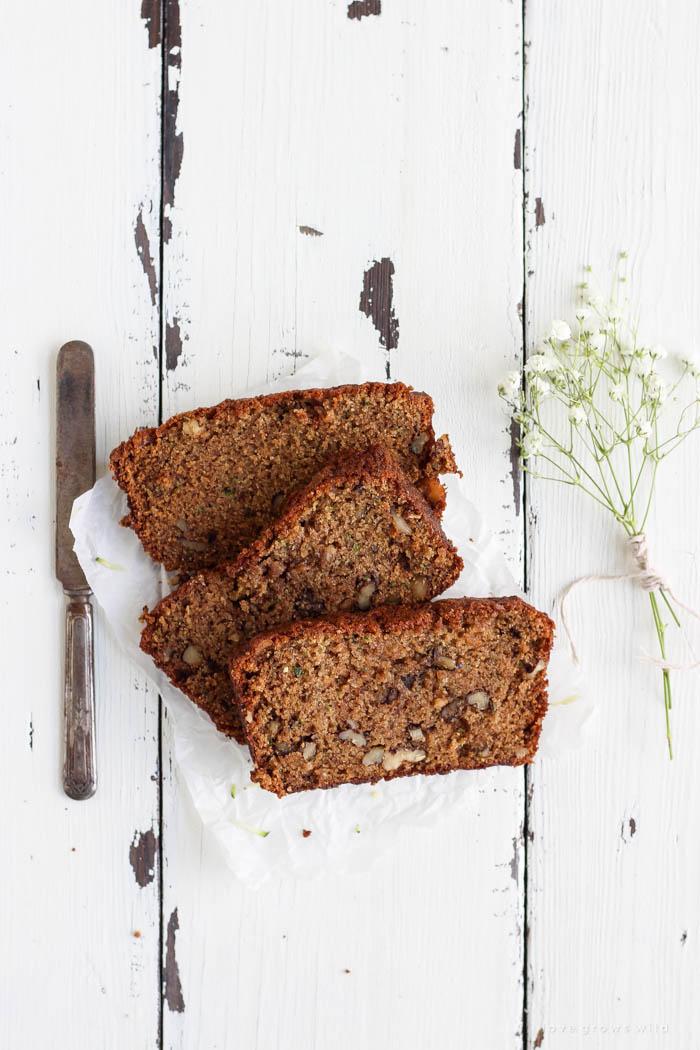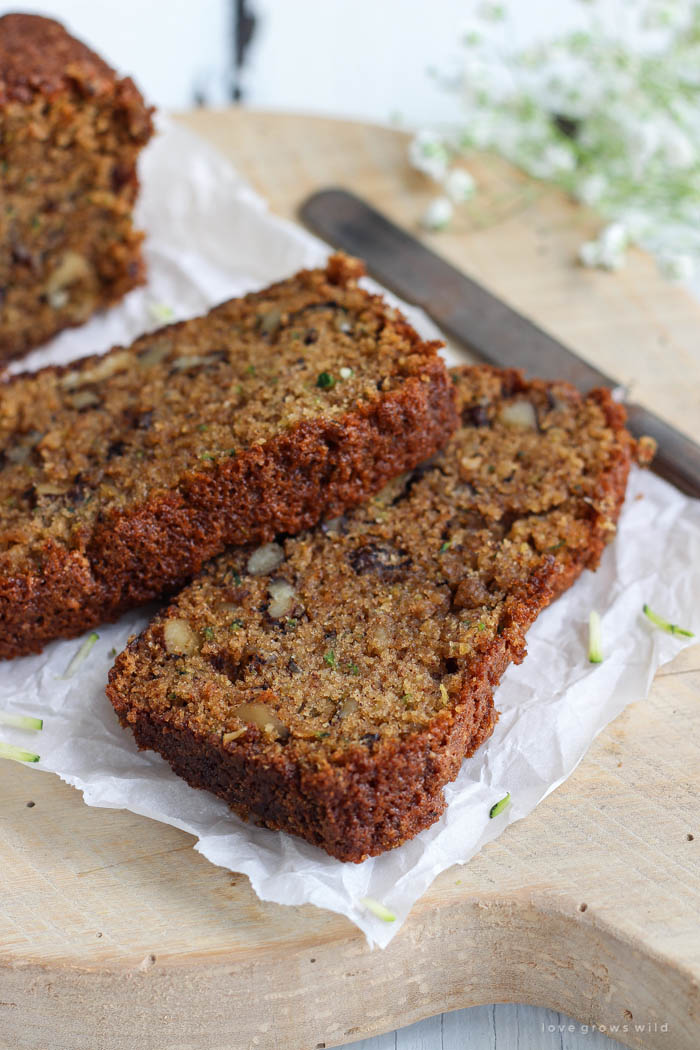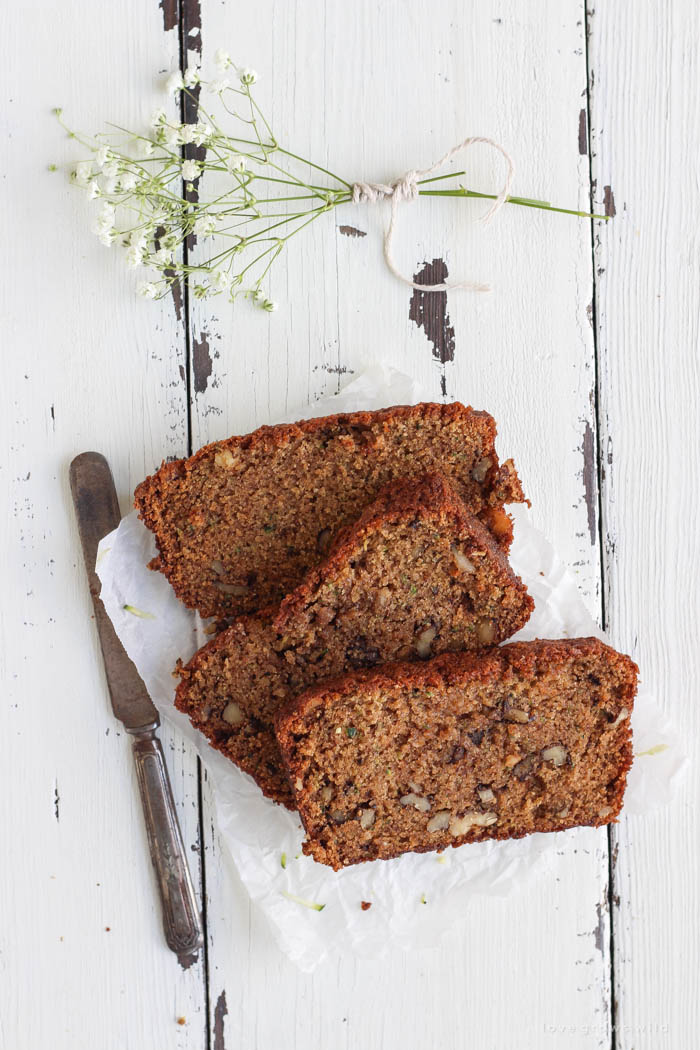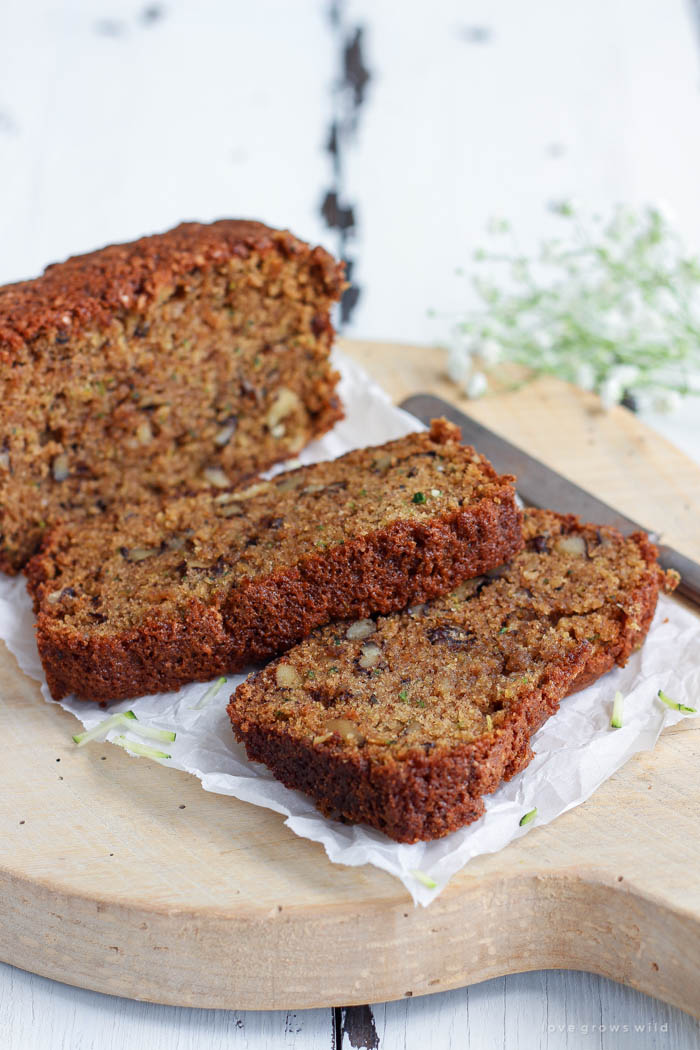 Zucchini Bread
This Zucchini Bread recipe is perfection! Moist, sweet, and so delicious!
INGREDIENTS
1½ cups all-purpose flour
1½ teaspoons cinnamon
1 teaspoon baking soda
1 teaspoon salt
½ teaspoon nutmeg
¼ teaspoon baking powder
6 tablespoons unsalted butter, softened
1½ cups brown sugar
2 large eggs
1 cup zucchini, grated
⅓ cup milk
1 teaspoon vanilla extract
1 cup walnuts, finely chopped (optional)
INSTRUCTIONS
Preheat oven to 350°F. Spray a 9" x 5" loaf pan with cooking spray and line bottom of pan with wax paper. In a medium bowl, sift together flour, cinnamon, baking soda, salt, nutmeg, and baking powder. Set aside.
In a large bowl, beat the butter until creamy. Add the brown sugar and beat for 4 minutes. Add the eggs, one at a time, mixing well after each addition. Gather the grated zucchini in a clean kitchen towel and squeeze over a sink or bowl to remove excess liquid. Beat in the grated zucchini. In a small bowl, stir the vanilla into the milk. Mix the dry ingredients into the zucchini mixture in 3 additions on low speed, alternating with the milk mixture.
Spread the batter in an even layer in the prepared pan. Bake for about 50-60 minutes or until a toothpick inserted in the center comes out clean. Let the loaf cool in the pan for 10 minutes, then turn out onto a rack.
– adapted from
Food & Wine
---
Here are a few more recipes you might like!
---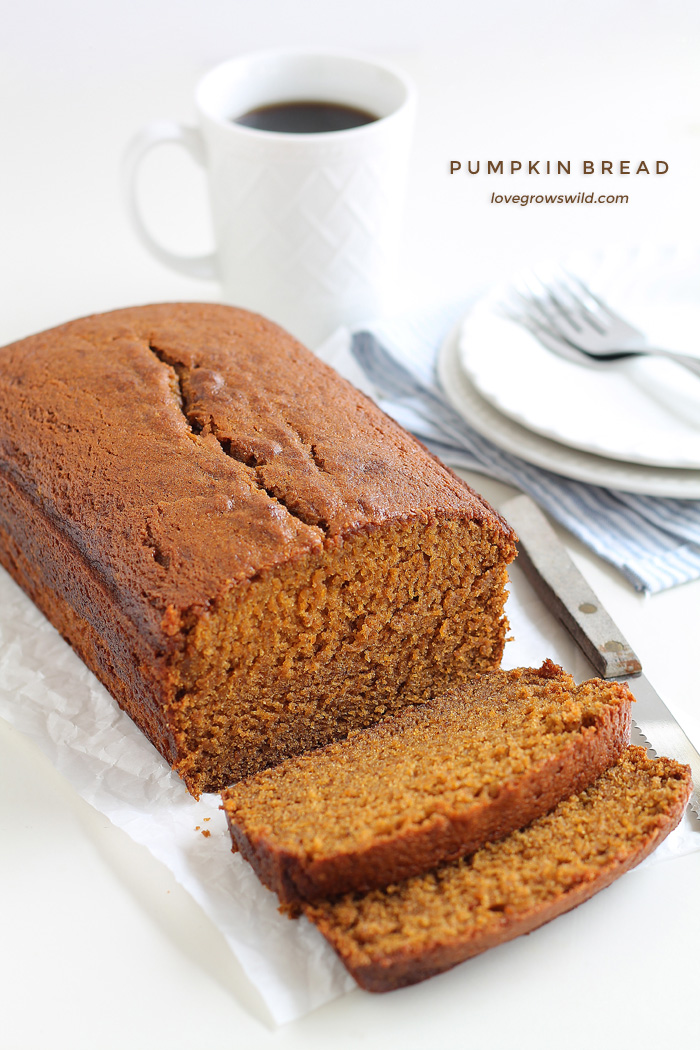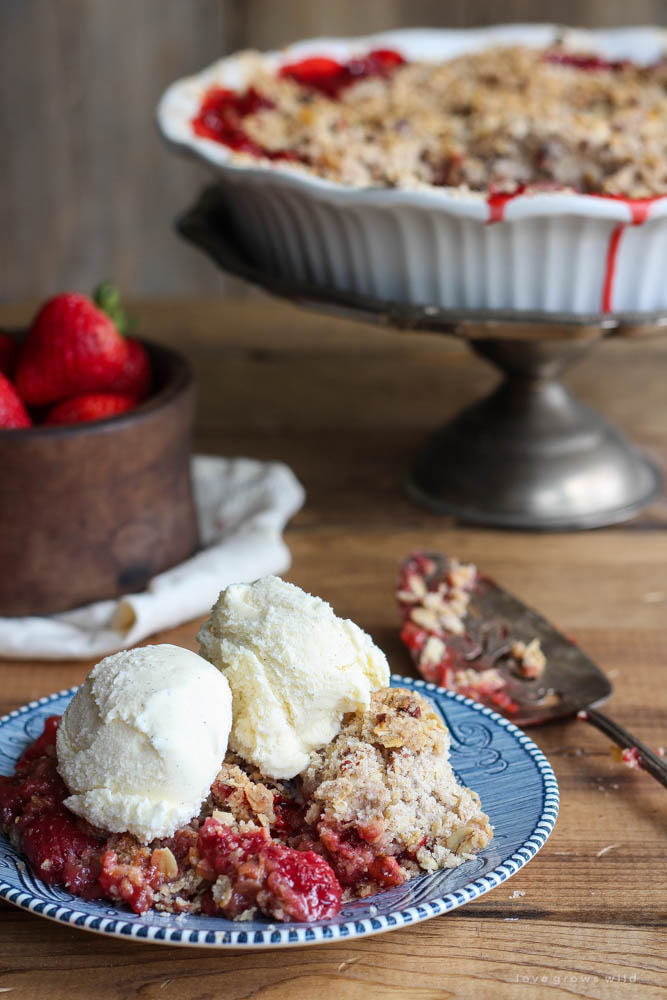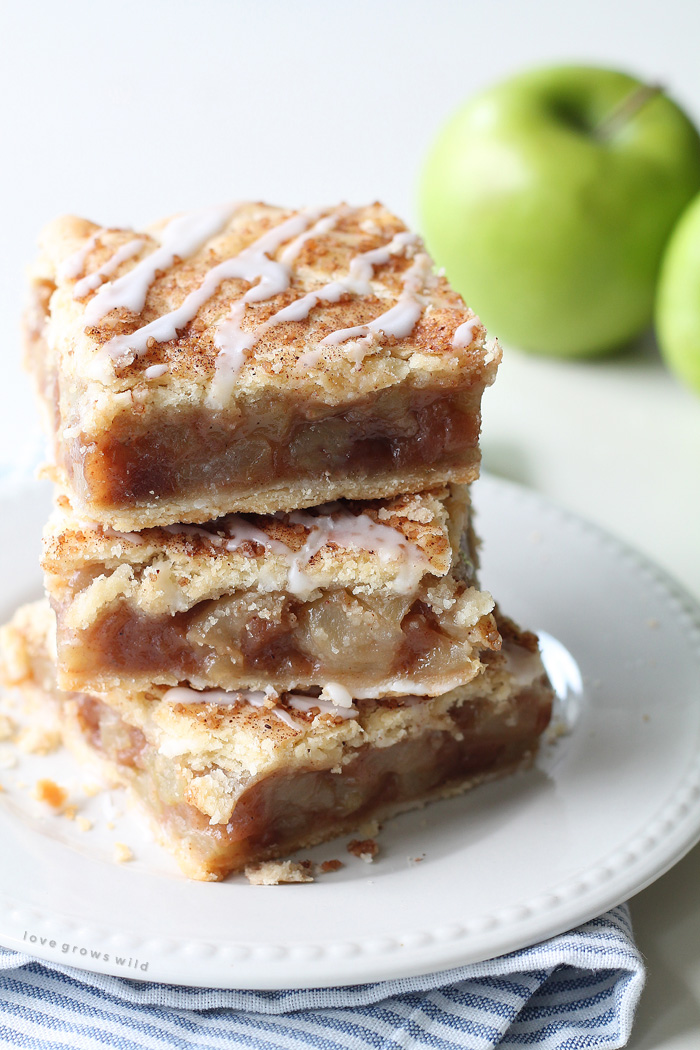 ---
LET'S KEEP IN TOUCH!
---
Subscribe to Blog | Browse my Shop | Follow on Facebook | Follow on Twitter
Follow on Google+ | Follow on Pinterest | Follow on Instagram