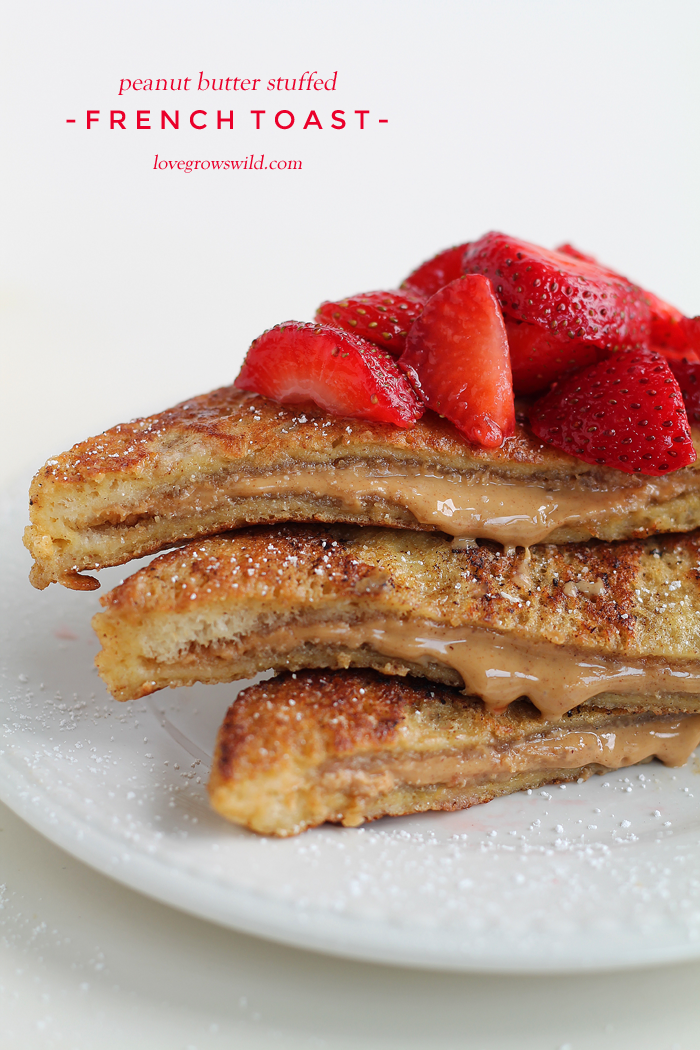 It's no secret that I'm a HUGE fan of breakfast. In fact, I could probably eat breakfast for every meal of the day and be perfectly satisfied. There's just so many delicious options!
There are quite a few favorites I've shared here over the years… buttermilk pancakes, apple cinnamon oatmeal, muffins of every variety (lemon raspberry, coffee cake, blueberry, and pecan pie!), and even some fun ones like bacon and cheddar breakfast pizza and Mom's pomegranate breakfast salad! But nothing compares to the decadent, delicious recipe I'm sharing with you today…
Peanut Butter STUFFED French Toast!
Oh yes, you heard me right. Not only are we making sweet, cinnamon-infused french toast today, but we're stuffing it with salty, creamy peanut butter too! If you're one of those people who love salty/sweet combos, then this recipe is most definitely for you.
I start with 8 slices of simple white bread. If I'm making a non-stuffed french toast, like my pecan-crusted version, I like to use Texas toast or slice up some nice, thick slices from a loaf myself. But when I'm sandwiching two slices of bread together and adding a layer in between, I stick with good ol' white bread, which stays on the thinner side.
I add just a thin layer of creamy peanut butter on each slice (about 1 tablespoon) and sandwich them together, creating a layer of peanut butter stuffing in the middle. You'll get 4 french toast "sandwiches" out of this recipe, which is perfect for feeding 4 people.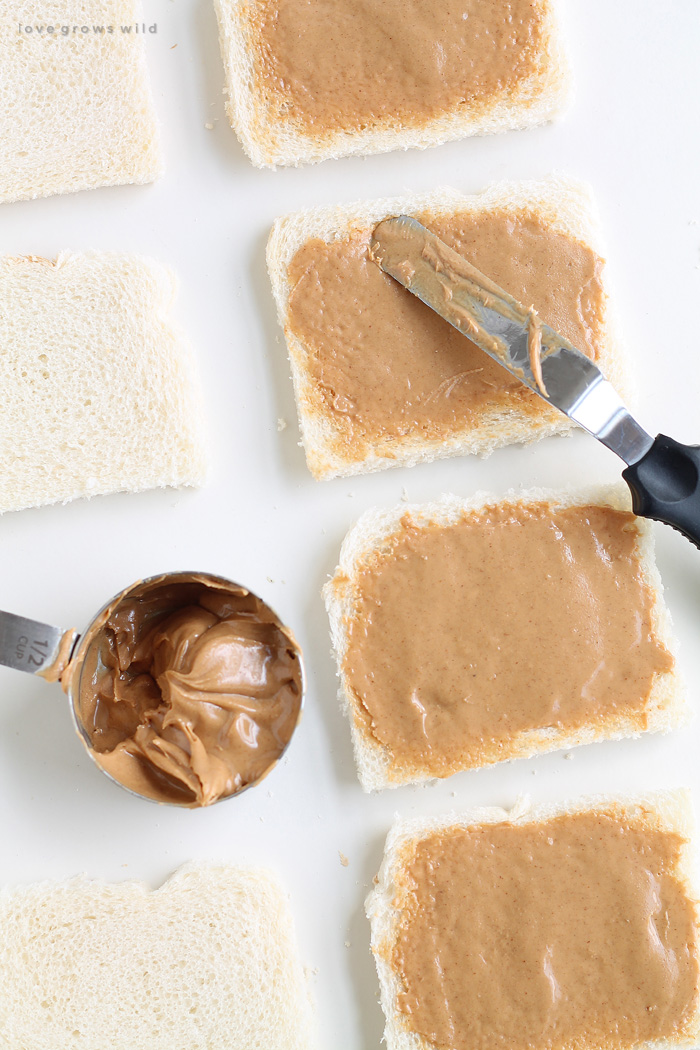 Most french toast recipes will tell you to use whole milk or even heavy cream, but since I'm adding a layer of rich, decadent peanut butter already, I use my go-to dairy alternative, Silk Unsweetened Almond Milk. I've used Silk products in plenty of recipes here before… strawberry banana oatmeal smoothies, flaky coconut oil biscuits, apple cinnamon oatmeal, and blueberry pomegranate smoothies… and with only 30 calories per serving, using Silk's Almond Milk is a great way to save calories. Did you know Silk Almond Milk also has no sugar added, 50% more calcium than dairy milk, and is dairy, gluten, and soy-free? I have at least 2 cartons of this stuff sitting in my fridge at all times!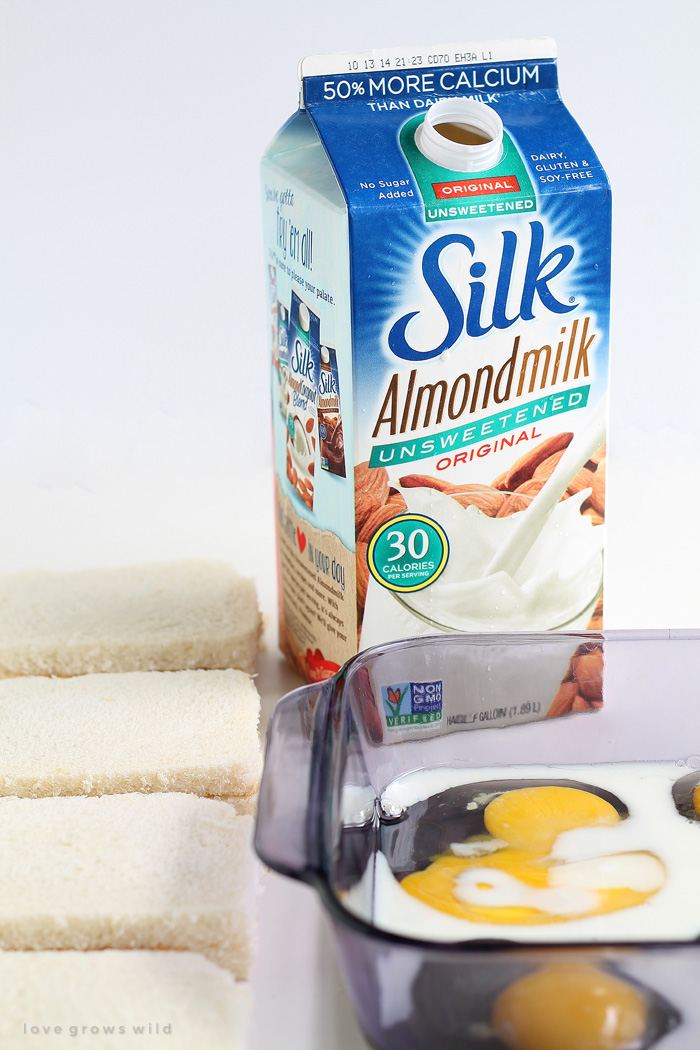 As I was making this french toast recipe, I started thinking… "What if I turned this into a peanut butter and JELLY french toast instead??"
Everyone loves a good PB&J, right? Instead of adding a layer of sugary jelly inside the french toast like I did with the peanut butter, I decided to go with a fresh strawberry topping… and guys, it was totally meant to be!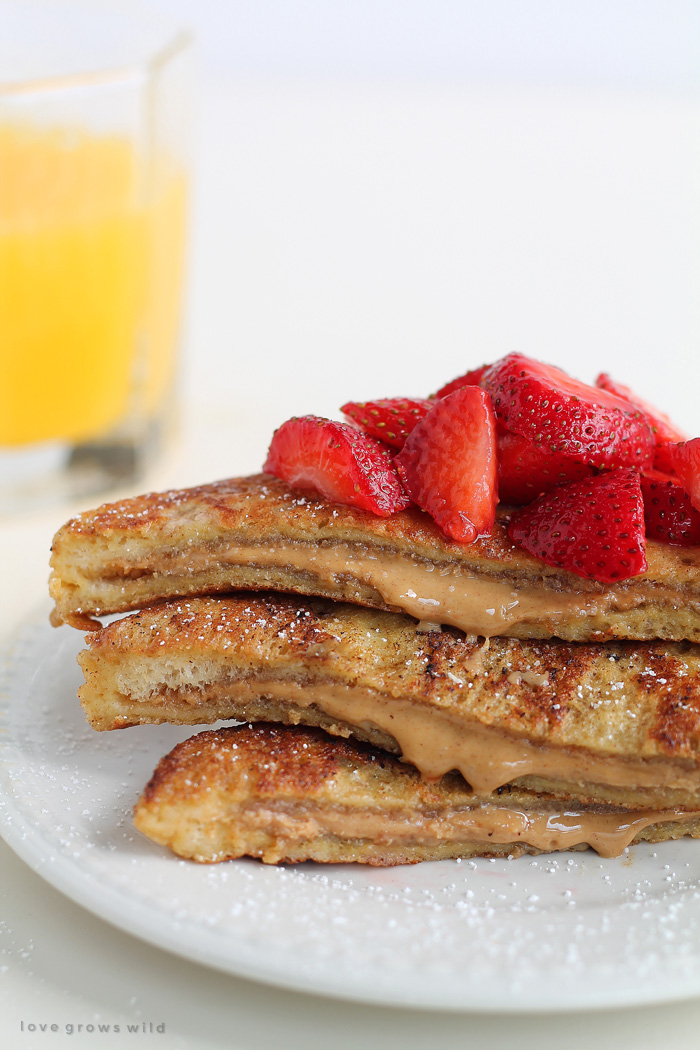 I cut up a bunch of fresh strawberries and mixed them with just a little bit of sugar. This helps pull the liquid out of the berries and creates a delicious syrupy sauce. Pure, utter deliciousness!
The french toast cooks up in about 3-4 minutes on either side, and you're ready to enjoy a plate full of perfect, peanut-buttery french toast. Be sure to spoon plenty of your strawberries on top! I first tried a bite of the french toast alone… no syrup, no strawberries. It was good. Oh man… was it good! But it was rich. Very, very rich. Adding the strawberries cuts some of that decadent richness from the peanut butter and gives the dish a light, fresh sweetness that is seriously out of this world.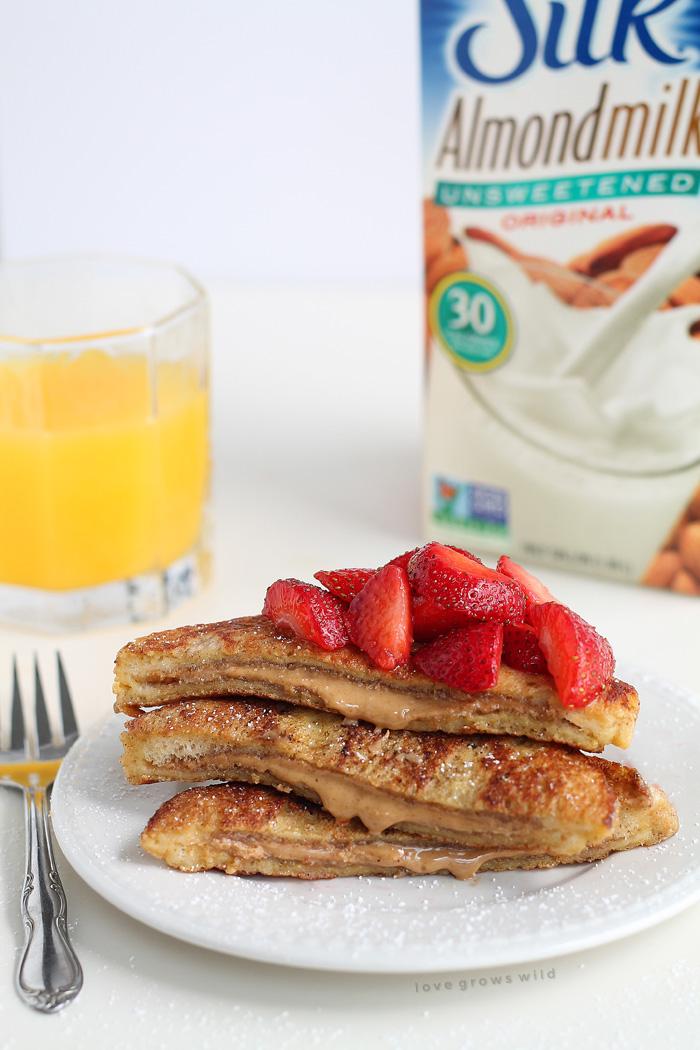 Since this recipe echoes my kid's beloved PB&J sandwiches, I thought this would be the perfect breakfast to send them back to school with this week! I think they're going to love it!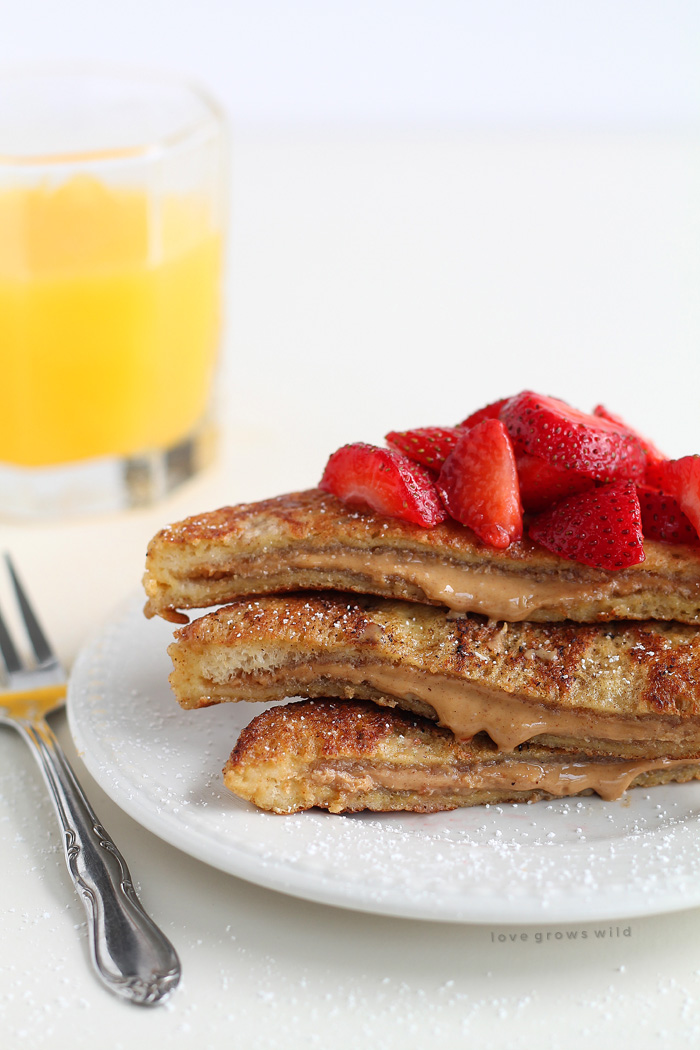 French toast, peanut butter, strawberries, and syrup… yum!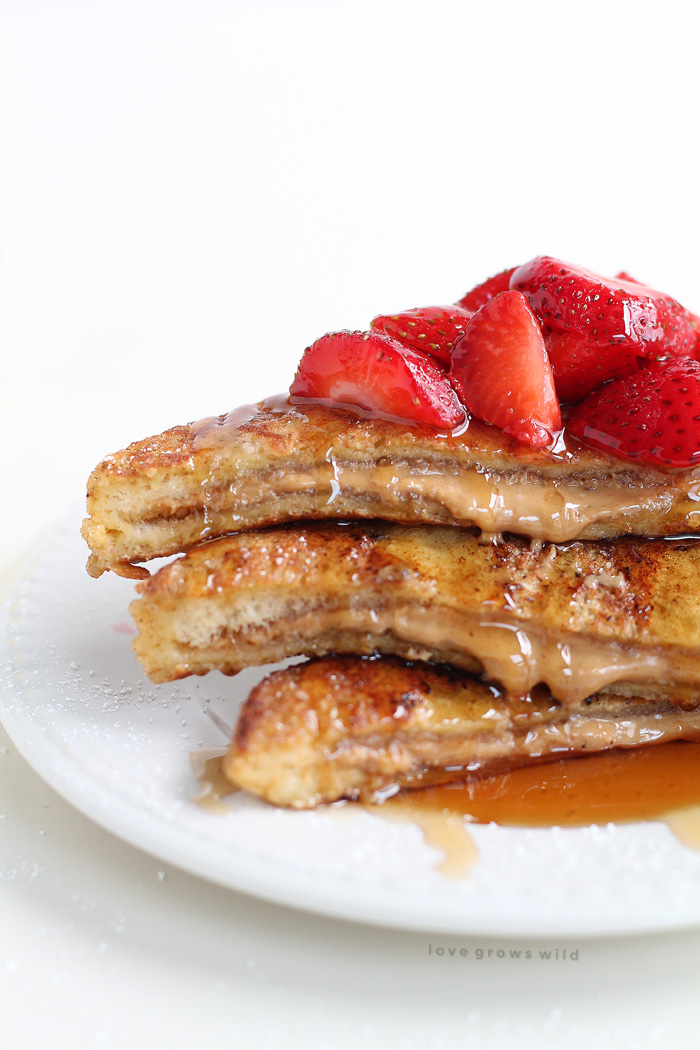 Like what you see? Subscribe to Love Grows Wild so you'll never miss a post!
Follow along on Pinterest, Google+, Instagram, and Facebook for more fun!
Peanut Butter Stuffed French Toast
INGREDIENTS
8 slices white bread
½ cup creamy peanut butter
4 large eggs
¼ cup Silk Unsweetened Almond Milk
2 tablespoons granulated sugar
1½ teaspoons vanilla extract
½ teaspoon cinnamon
dash salt
2 tablespoons butter
confectioners' sugar, for serving
maple syrup, for serving

Topping:
1 pound fresh strawberries, hulled and sliced
2 tablespoons granulated sugar
INSTRUCTIONS
For the topping: Add sliced strawberries to a medium bowl and toss with granulated sugar. Set aside.
For the french toast: Cut the crust off bread slices (if desired) and spread about 1 tablespoon of peanut butter on each slice in a thin, even layer. Top 4 of the bread slices with the other 4 slices, sandwiching the peanut butter in the middle.
Whisk together the eggs, almond milk, granulated sugar, vanilla extract, cinnamon, and dash of salt in a shallow dish. In a large skillet or griddle pan, heat the butter over medium heat until butter melts and begins to sizzle. Dip both sides of the sandwiches in egg mixture and place in hot skillet. Cook 3-4 minutes, then flip the french toast and cook another 3-4 minutes until golden brown. Cut french toast in half and serve topped with confectioners' sugar, maple syrup, and strawberries.
– adapted from Bobby Flay and Martha Stewart recipes
---
Are you ready to try Silk? Sign up for a coupon! All new registrants will receive $0.75 off any Silk half gallon!
When you register, you can also look forward to:
– Additional coupons sent straight to your inbox, plus a special birthday offer
– New of Silk sweepstakes and promotions
– Monthly chances to win a year's supply of Silk!
You can also follow Silk on Facebook!
---
More Breakfast Recipes to Try: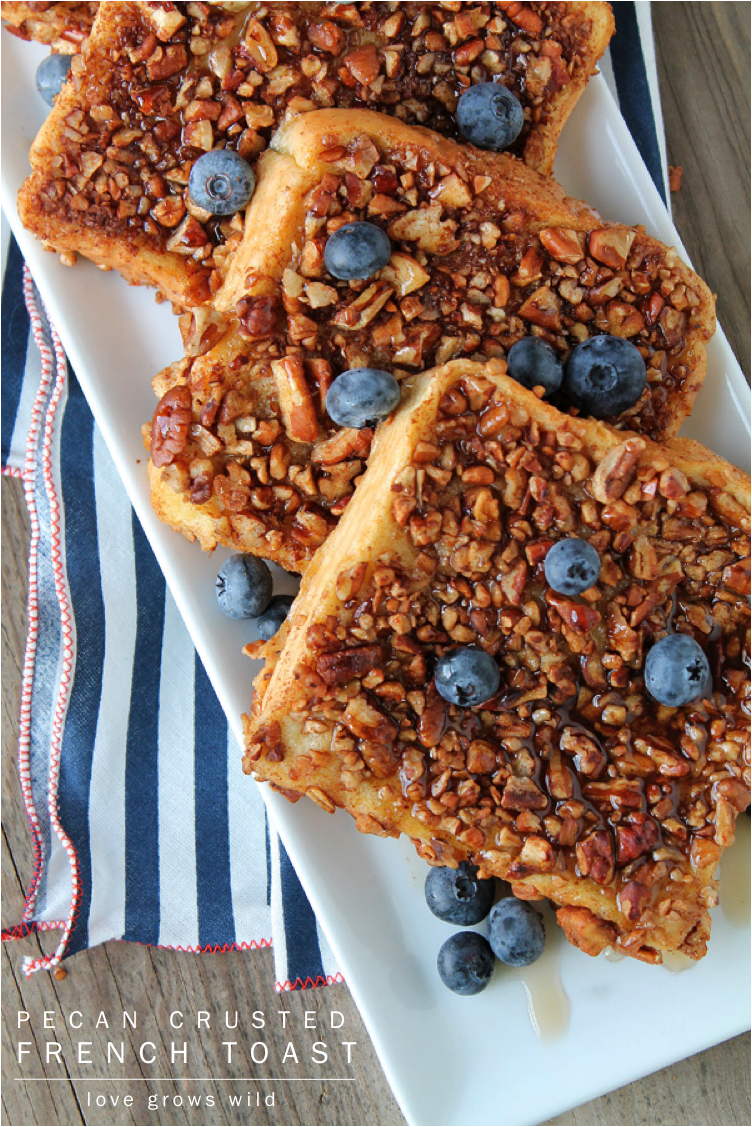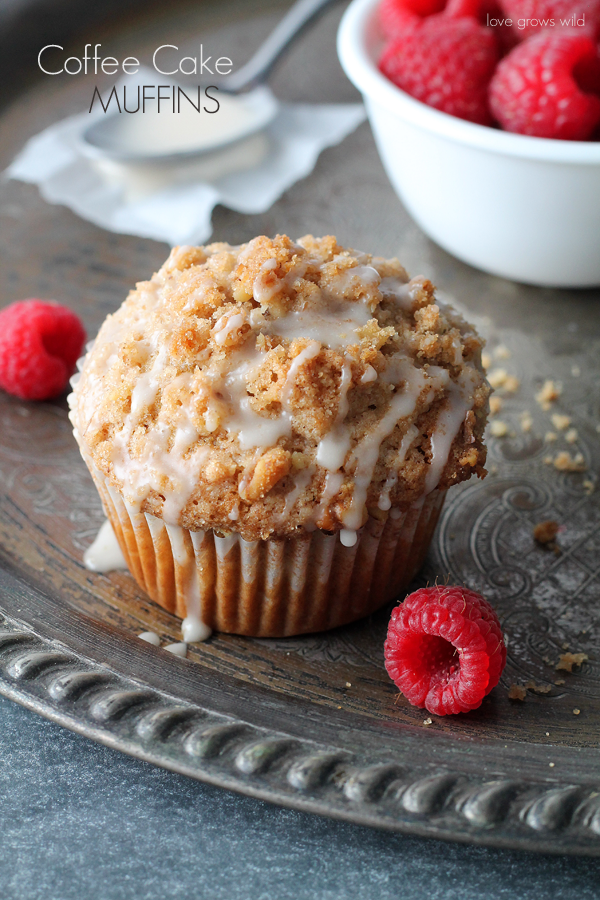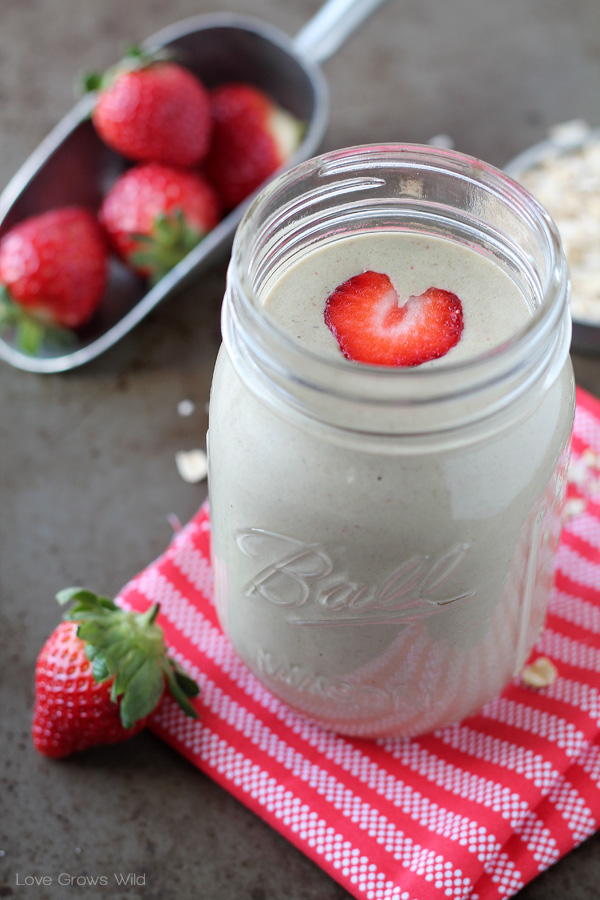 Strawberry Banana Oatmeal Smoothie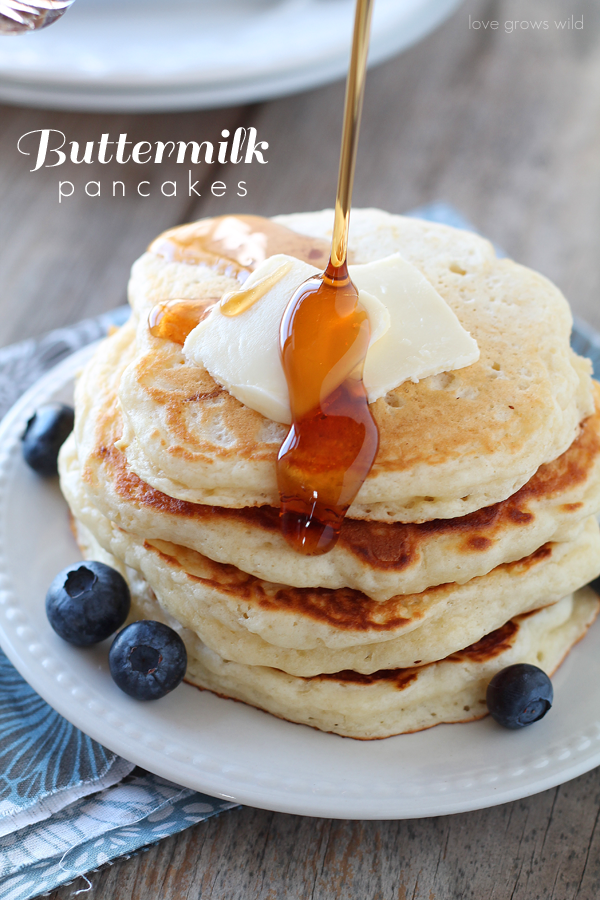 ---
LET'S KEEP IN TOUCH!
Subscribe to Blog | Browse my Shop | Follow on Facebook | Follow on Twitter
Follow on Google+ | Follow on Pinterest | Follow on Instagram
This is a sponsored conversation written by me on behalf of Silk. The opinions and text are all mine.