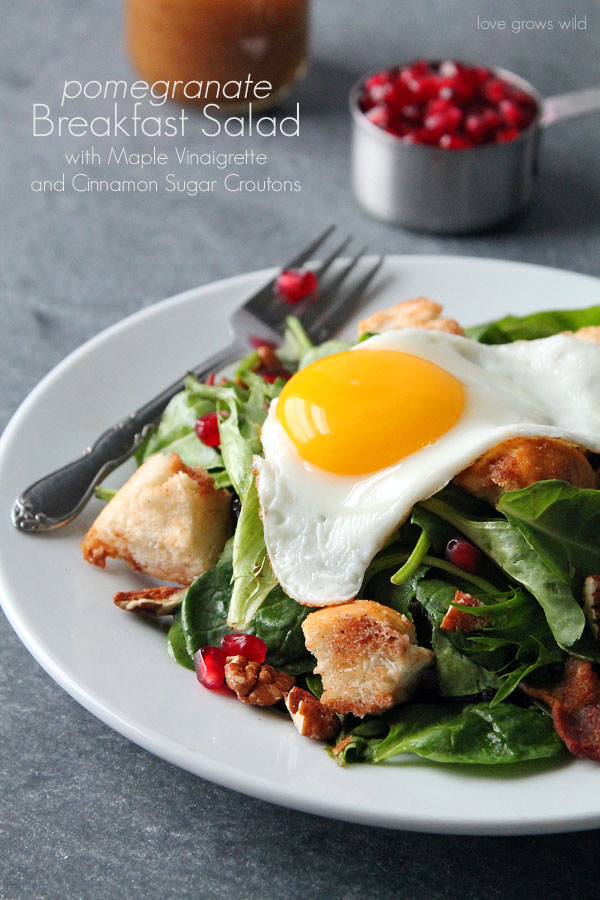 Put down that boring bowl of cereal and try something new for breakfast! This Pomegranate Breakfast Salad with Maple Vinaigrette and Cinnamon Sugar Croutons puts a fun, fancy spin on breakfast, but is also hearty enough for lunch or dinner with the addition of crispy bacon and perfectly cooked sunny-side up eggs!
Mom: please forgive me for spilling the beans on your adventures in "experimental" cooking.
When I was a kid, meal time was always interesting. My Mom did her best to please the whole family, which usually led her to prepare a different plate of food for each one of us… Dad wanted a hearty plate of meat and potatoes when he got home from work. My sister, who wouldn't try spaghetti sauce, tacos, syrup, or salad dressing until she was probably 10, was a near-vegetarian and had a very short list of "likes." I'd like to think I was the easy one who would eat pretty much whatever Mom put in front of me, but I'm sure she'd probably beg to differ. Point is, there were many nights she cooked three different things to please us all, and now that I have my own family of four, I think she's BANANAS. God bless her heart.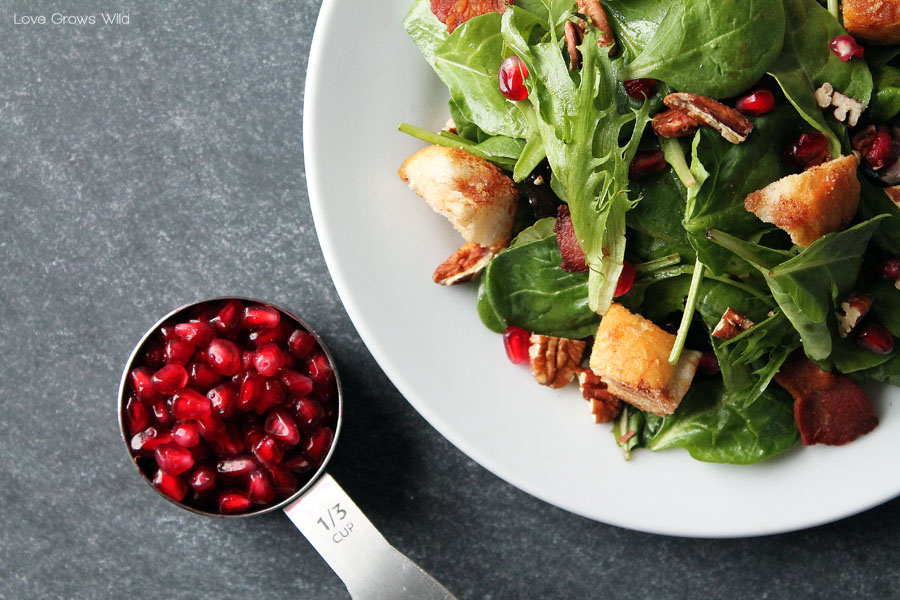 But every once in awhile, Mom got tired of running a restaurant for us, and she would try "experiments with food" as she would call them. Dear lord.
You always knew to load up on a heavy after-school snack when Mom said she was making an "experiment" for dinner, because you just never knew what you were going to get! Once was a cheeseburger pie that ended up becoming one of the few foods my little sister would eat. Other experiments didn't fare so well, like the time she tried to serve us a chicken dish that was still totally raw or the many times she thought you could put ANYTHING in a slow cooker and make it work… some things just don't work in a slow cooker!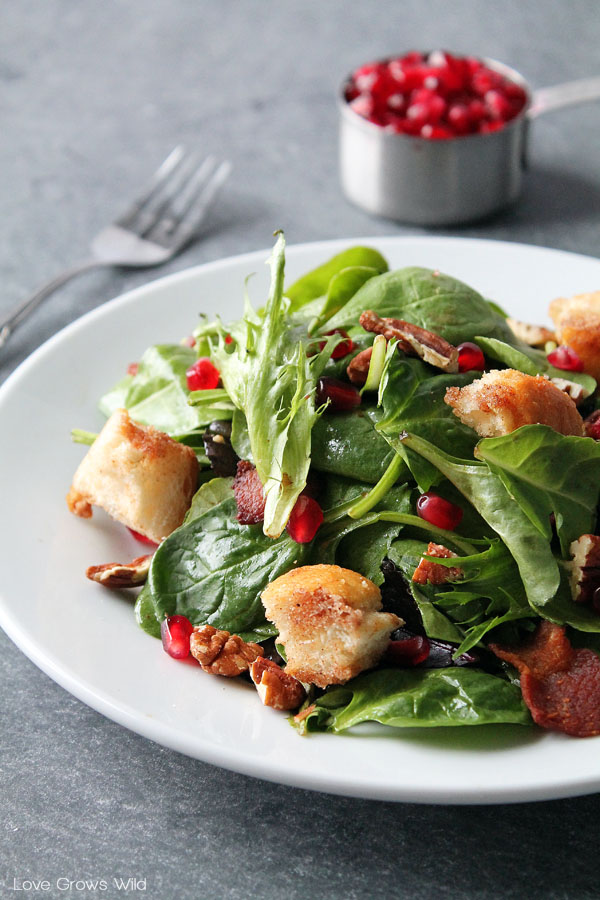 But I will say that over the years her cooking improved more and more, and by the time we all moved out of the house, she was a pretty darn good cook! Go figure, right? She still loves to come up with crazy, strange foods, but 99% of the time now, they're actually pretty amazing. Like insanely delicious. Way to go, Mom!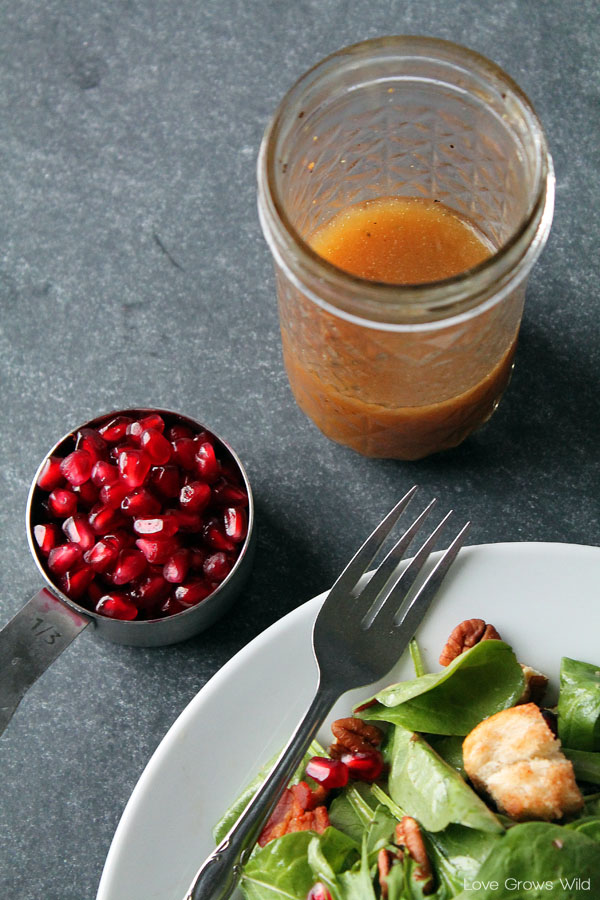 Take for example, this salad. She made this recipe one time when I came to visit her and my sister for a girl's weekend, and I literally had dreams about it afterwards. SO good! I was pretty skeptical when she explained it to us (salad for breakfast? what??), but it turned out to be one of the best things I've ever eaten.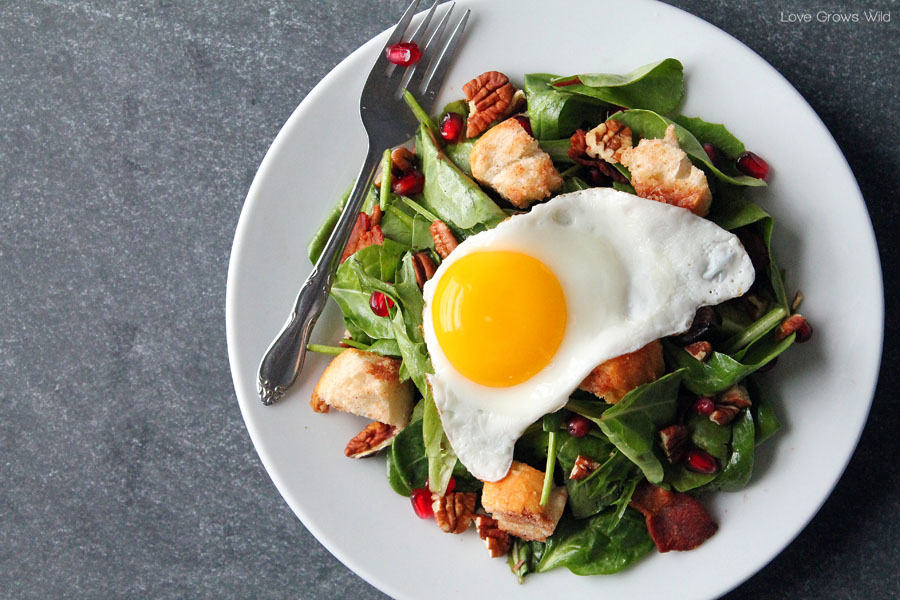 I know you probably think I'm crazy too, suggesting a salad for breakfast, but trust me on this one! First you drizzle a big pile of baby spinach with a delicious homemade maple vinaigrette. Then you add cinnamon sugar croutons that are ABSOLUTELY addicting. I have to restrain myself from eating the entire pan when they come out of the oven! Next comes delicious toppings like crispy crumbled bacon, tart pomegranate seeds, and toasted pecans for the perfect balance of flavor and texture. The best part of salads are the toppings right?
Wrong! The crowning jewel of this amazing breakfast salad is a perfectly cooked sunny-side up egg placed on top just before serving. This MAKES the dish! The first time we tried this salad without the egg and used candied nuts, but it was just way too sweet with the cinnamon sugar croutons. When you cut open that egg yolk and let it run all over the salad, it acts as a creamy dressing that balances out all the flavors perfectly. I know it sounds crazy, but I'm telling you, do not make this salad without the egg!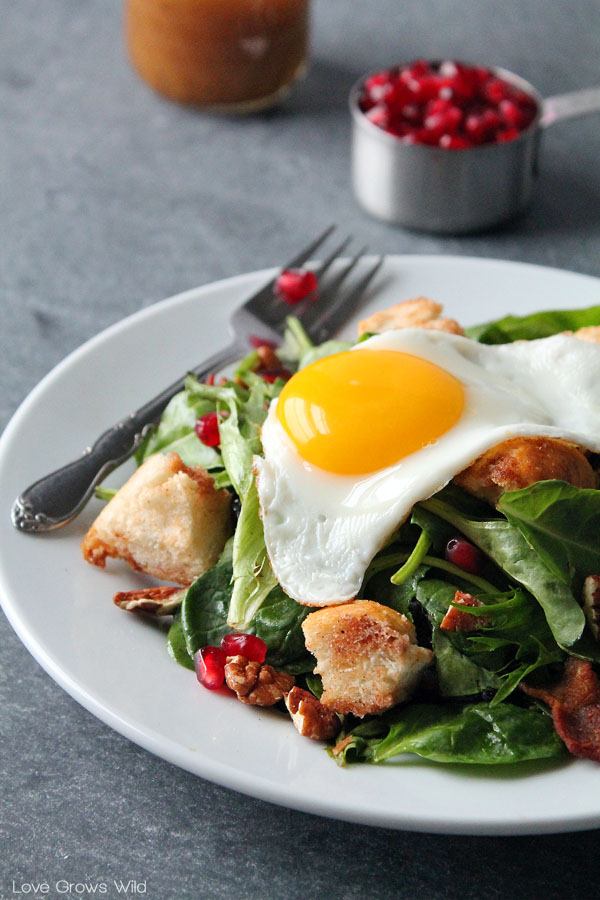 We've made a few changes to the recipe since we first tried it, and now it's become a huge family favorite that we all look forward to! This salad is a special treat for weekends and elegant enough for company, but we like to enjoy it for dinners too! I hope you love this unique recipe as much as we do!
Thanks, Mom, for one of the best experiments ever. xoxo Liz

Pomegranate Breakfast Salad with Maple Vinaigrette and Cinnamon Sugar Croutons
INGREDIENTS
Cinnamon Sugar Croutons:
6 cups cubed Italian bread
3 tablespoons unsalted butter, melted
¼ cup sugar
1 teaspoon cinnamon
pinch of salt

Maple Vinaigrette
¼ cup maple syrup
¼ cup canola oil
1 tablespoon apple cider vinegar
2 teaspoons Dijon mustard
½ teaspoon salt
pepper to taste

Pomegranate Breakfast Salad
6 packed cups baby spinach
12 slices bacon, cooked and crumbed
1 cup whole pecans
1 cup pomegranate seeds
6 eggs, cooked sunny-side up
INSTRUCTIONS
For the Croutons:
Preheat oven to 350 degrees F. Add bread cubes to a large bowl. In a small bowl, combine melted butter, sugar, cinnamon, and salt and pour over bread cubes. Toss until bread is evenly coated, then spread the cubes in a single layer on a rimmed baking sheet. Bake for 10 minutes until toasted.
For the Vinaigrette:
Add all ingredients to a clean mason jar and shake until thoroughly combined.
For the Salad:
Spray a rimmed baking sheet with cooking spray and add pecans in a single layer. Toast pecans in a 350 degree F oven for 5 minutes. Let cool and finely chop. Divide the spinach evenly between plates and drizzle with maple vinaigrette. Top with cinnamon sugar croutons, toasted pecans, pomegranate seeds, and crumbled bacon. Just before serving, cook eggs sunny-side up, and add on top of salads.
I've got to ask! What were meals like when you were a kid?
More delicious breakfast recipes: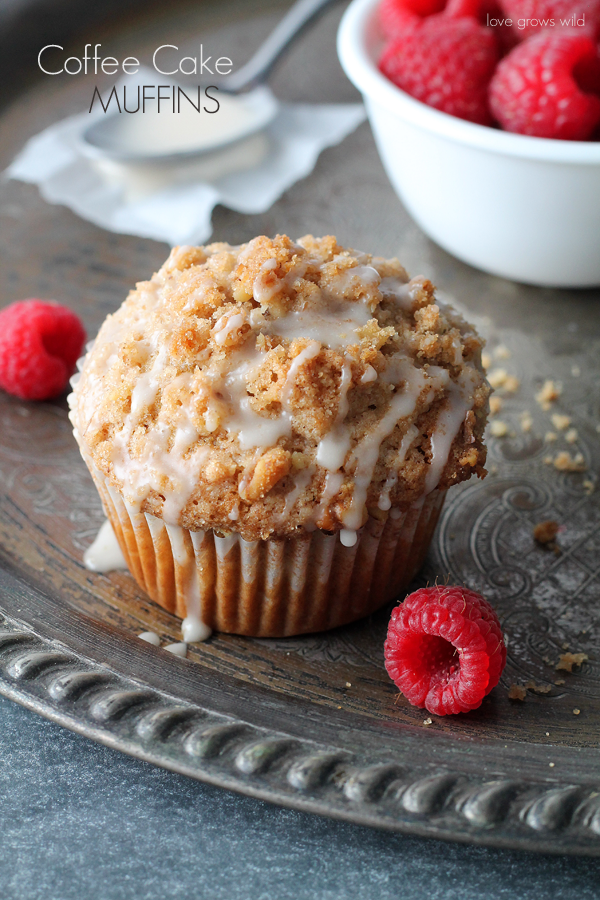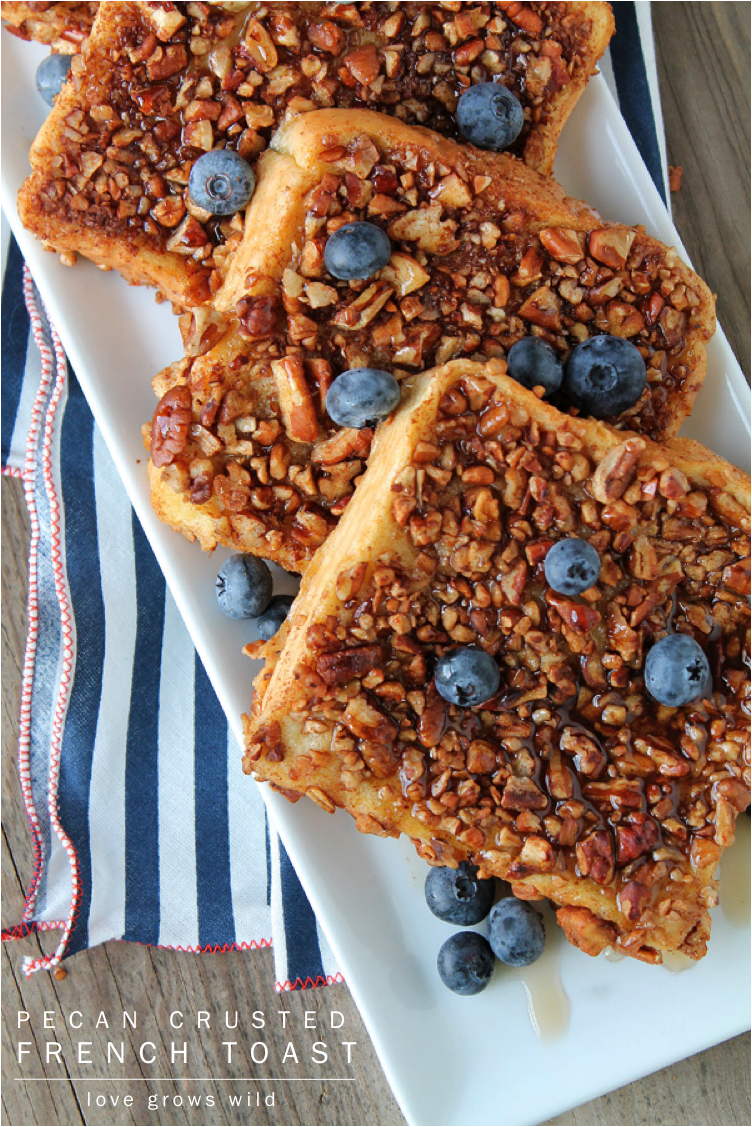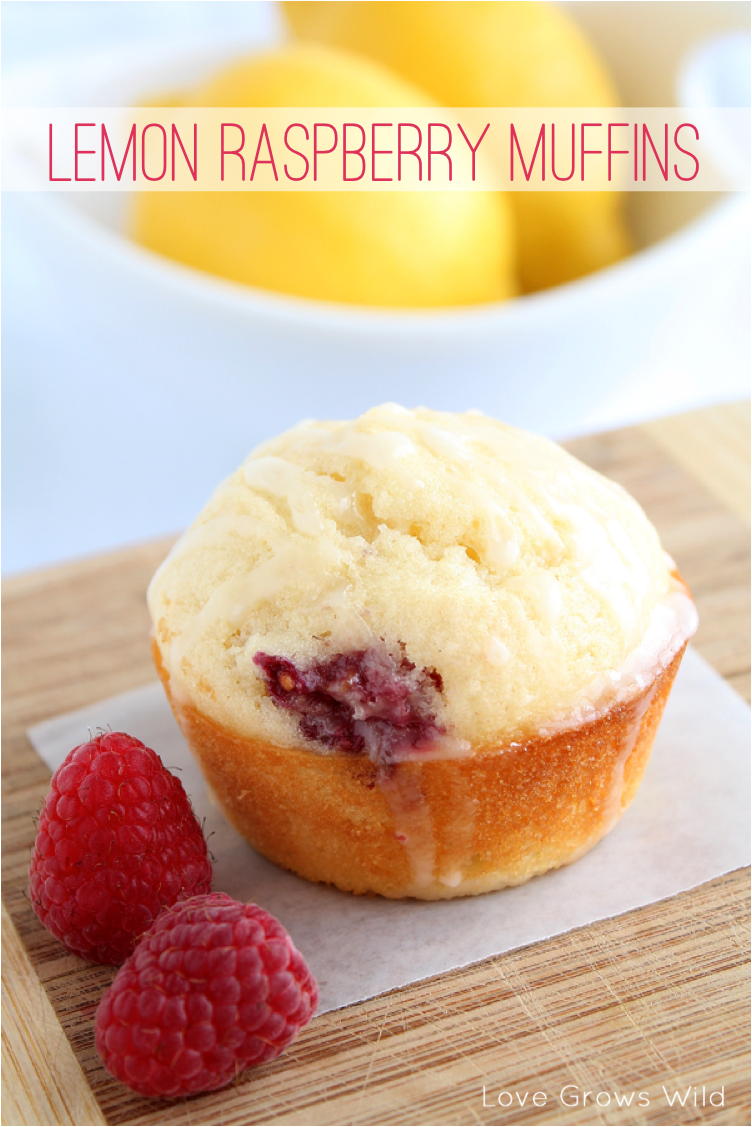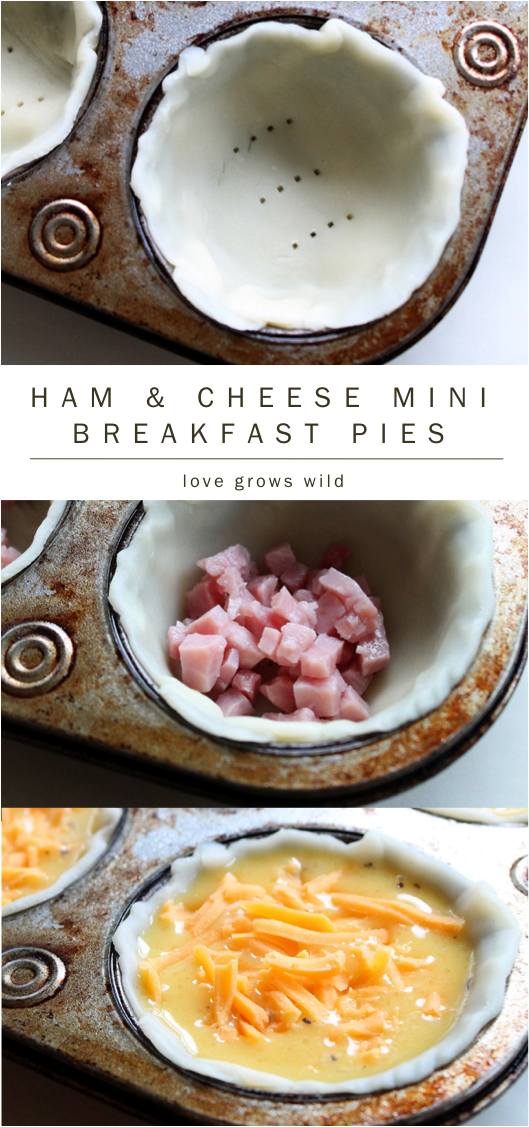 Ham and Cheese Mini Breakfast Pies
Let's Keep in Touch!
Subscribe to Blog | Browse my Shop | Follow on Facebook | Follow on Twitter
Follow on Google+ | Follow on Pinterest | Follow on Instagram