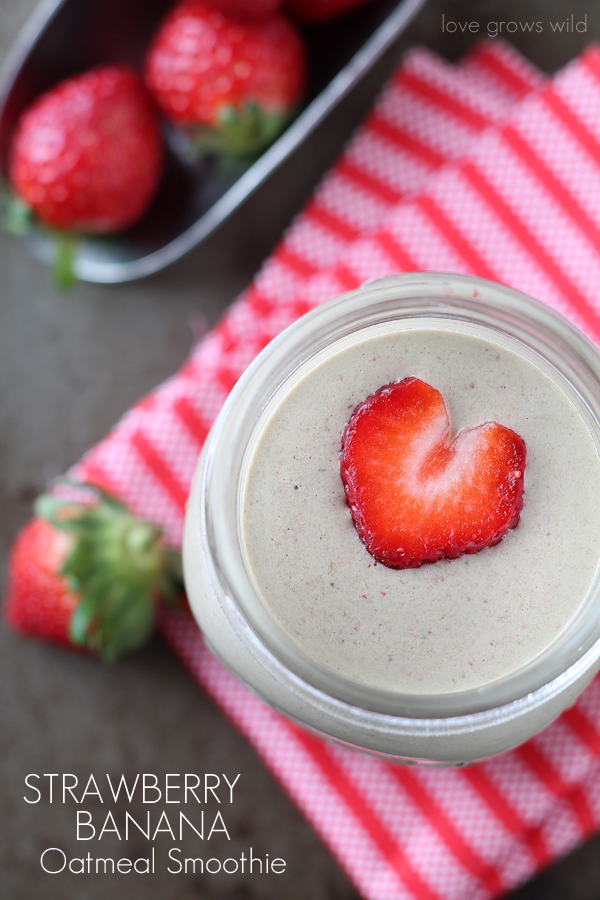 Smoothies are a great healthy meal option, and this Strawberry Banana Oatmeal Smoothie is one of my favorites! It fills you up and keep you energized all day long. This protein-packed smoothie is so sweet and satisfying, you'll never know there's a big handful of vitamin-rich spinach hidden inside!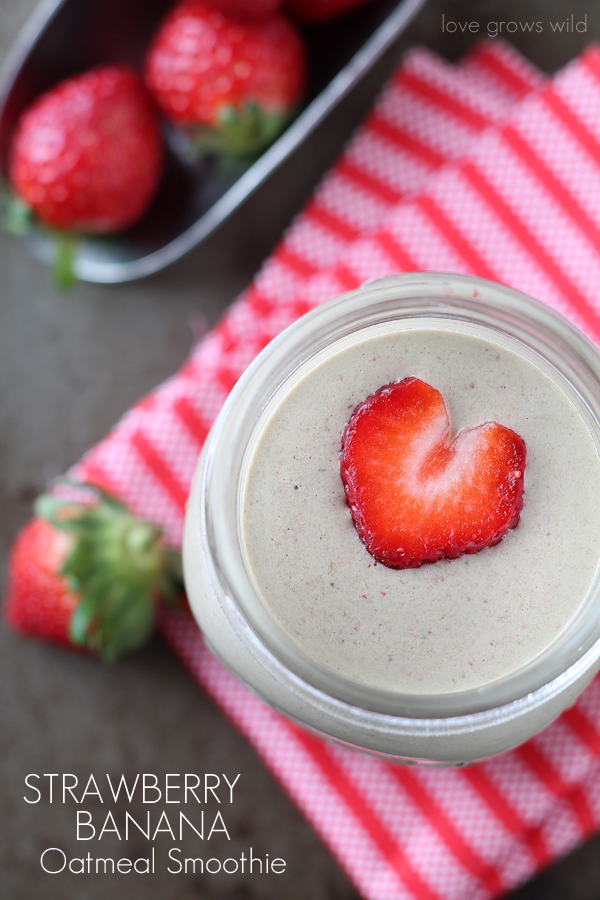 As I promised last week, I'm going to start sharing my favorite smoothie recipes with you!! Mixing up a yummy fruit and spinach smoothie has become part of my daily routine, and I use them as meal replacements all the time. They're great meals on the go when I don't have time to sit and eat lunch or breakfast, and I love how quick and simple they are to make. I have experimented with all kinds of variations, some better than others, and I've found the best tips, tricks, and ingredients to use for creating perfect smoothies that are low in calories, high in protein, and most importantly, delicious too! Get ready for spinach smoothie 101!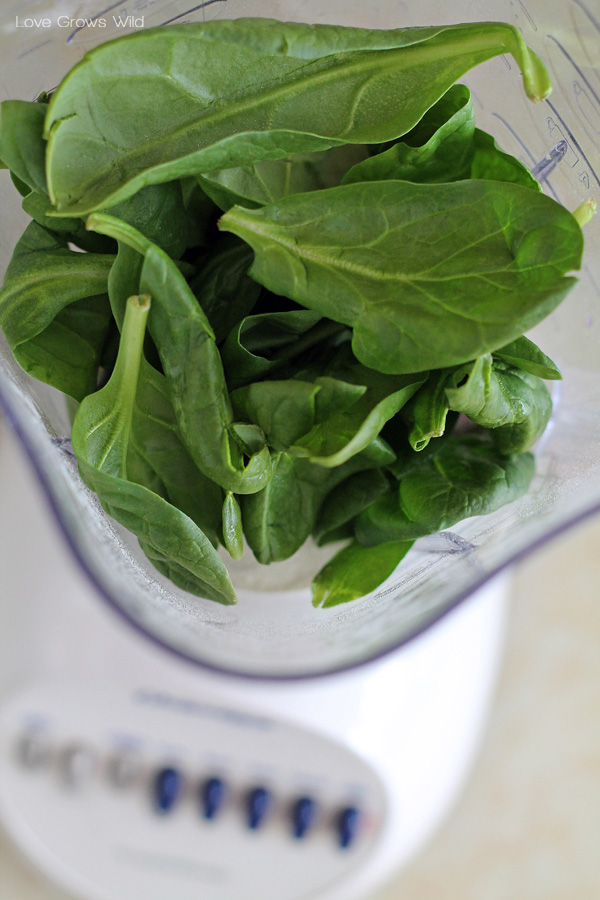 Okay, so let's start with the basics… What do I put into a good green smoothie? There's 3 things you'll need: the greens, the fruit, and the liquid. After that, you can choose from all kinds of add-ins to boost the health benefits even more. The first thing I always add to the blender is my liquids. This recipe calls for 1/2 cup of milk and 1/2 cup of pomegranate juice. The Silk Pure Almond Unsweetened Almond Milk I use has only 15 calories, and the pomegranate juice adds a great shot of antioxidants, so we're already off to a good start!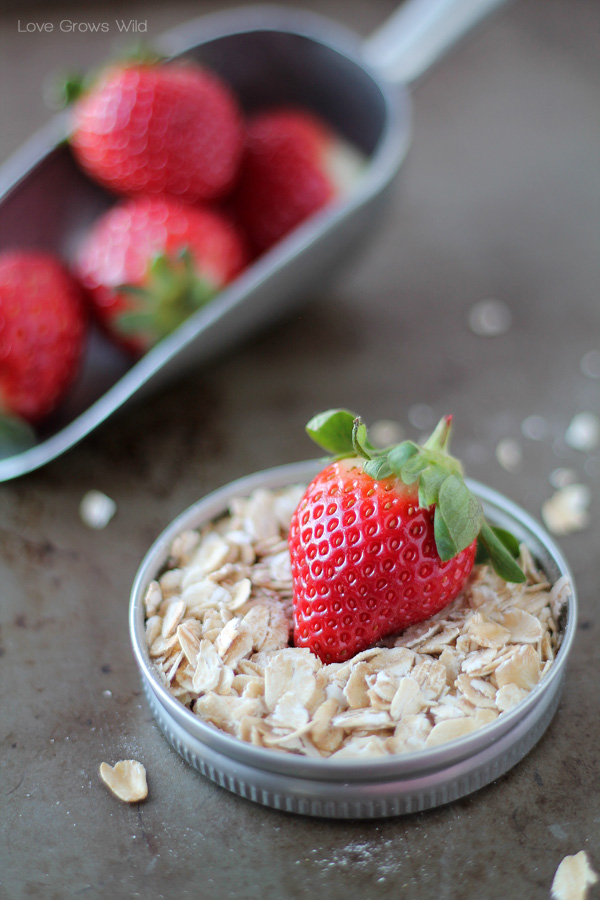 Then I add 1 scoop of vanilla protein powder to the liquids. I've been buying my protein powder at GNC lately, but I've used some from Walmart before also. This one little scoop of protein powder adds 20 grams of protein, which will help fill your belly and keep you full and energized for hours. If you're using this smoothie as a meal replacement, you definitely don't want to skip out on this step! You'll thank me when your tummy doesn't start rumbling an hour after you down your smoothie! 😉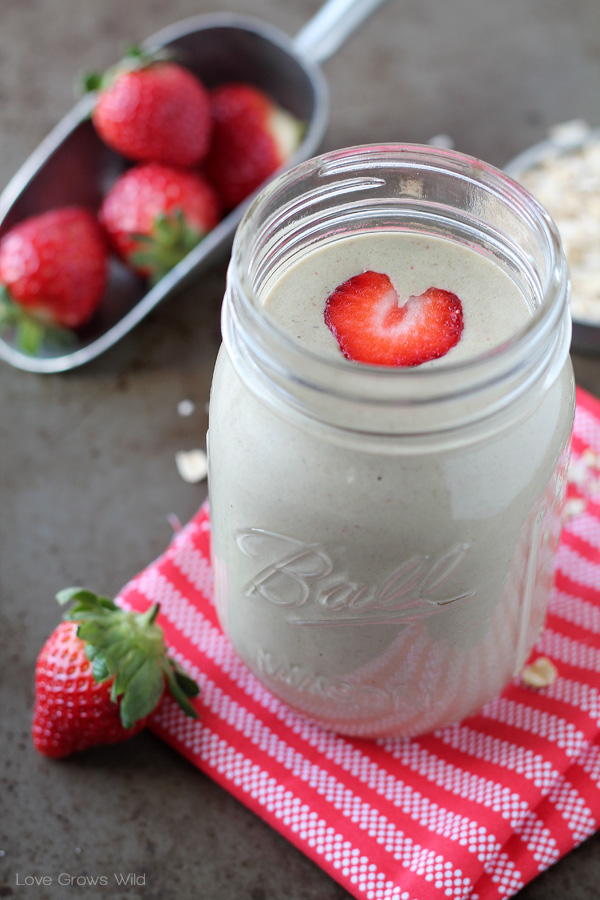 Now for the next step: the greens! I was really skeptical the first time I tried a "green" smoothie, and to be honest my first attempt wasn't that great. I used fruits that didn't cover the taste of the spinach very well, and it tasted pretty much like frothy pureed spinach. Yuck. But I didn't give up in my quest to master green smoothies, and now I've got it down to a science. I usually buy a package of baby spinach for my smoothies, but I've also found mixes of kale, chard, and spinach that I really like using too. Do whatever works for you! Dark, leafy greens = TONS of vitamins. Honestly, when was the last time you could say you ate a serving of spinach before 9 am? You need to give yourself a big, shiny gold star for this one! High fives all around! Do people still give high fives?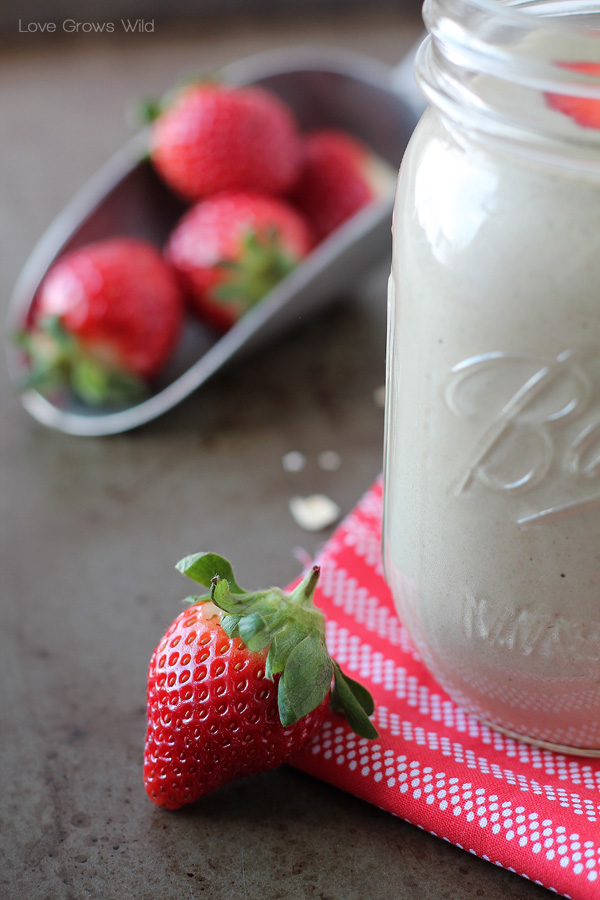 Now, BLEND! Blending your liquids, protein powder, and spinach FIRST is a big secret I've learned! I thought for months that my old, cheap-o blender wasn't able to handle the pressure of blending the perfect smoothie, but it turns out that if you do this step first, THEN add the fruit and any other add-ins, it blends like a dream. Mind = blown. Maybe your blender can handle dumping everything in all at once, but with mine I had to blend, stir it with a spoon, blend, scrape the sides down, blend again, shake it all about, blend… you get the picture. Also, if you've ever dealt with protein powder, you'll know how finicky it can be. It's such a fine powder that if you add it to a dry, empty blender, it wants to float up, out, and away. Adding it to the liquid keeps it right where it needs to be! And adding the spinach on top of the protein powder keeps it from shooting up to the lid as soon as you turn on the blender. This may sound like a ridiculous amount of detail for making a darn smoothie, but once you try it, you'll understand! There's a method to my madness!
Okay, so now you have green liquid sitting in your blender… time to add the fun stuff! Dump in 1 cup of frozen strawberries and half a banana. I love using frozen fruit to chill the smoothie (cold smoothies taste better!), and I buy big bags of it when it goes on sale. Also, whenever I have fruit sitting in my fridge that is about to go bad or I know won't get eaten, I freeze them for future smoothies. I personally don't love using raspberries or blackberries for my smoothies because you have to chew through a lot of seeds, but strawberries work beautifully. They cover up the spinach taste and pair perfectly with potassium-packed bananas.
And last but not least, oatmeal! Adding 1/4 cup oats adds protein and fiber to your smoothie to keep you full and satisfied longer. Blend everything all together until you have a thick, smooth, perfectly concocted smoothie to enjoy! Pour it into a big glass (it actually gives me two glass-fulls) and drink up!
I've been drinking a green smoothie each day since the first of January, and I can honestly say that I have so much more energy, I feel great, I've been perfectly healthy, and I'm starting to drop those few extra holiday pounds. You know, those ones from all the sugar cookies. This smoothie (according to my non-professional calculations) has just about 375 calories and 25 grams of protein, which is a perfect meal replacement for me. I cannot tell you enough how much I LOVE these smoothies! Be on the lookout for more tasty, healthy smoothie recipes to come!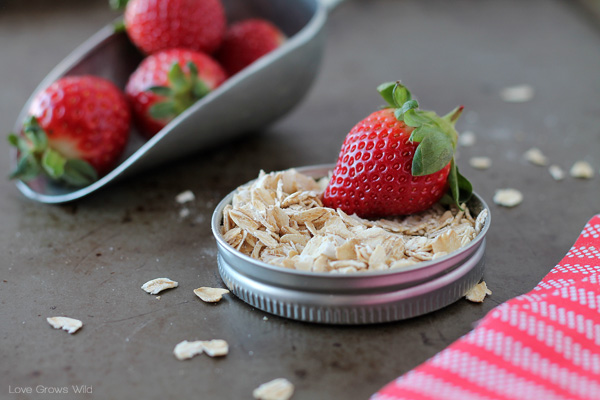 Strawberry Banana Oatmeal Smoothie
This super healthy smoothie will fill you up and keep you going all day long! So sweet and satisfying, you'll never know there's a big handful of vitamin-rich spinach hidden inside!
INGREDIENTS
½ cup unsweetened almond milk (I use Silk Pure Almond)
½ cup pomegranate juice
1 scoop protein powder
1 cup packed fresh baby spinach
½ banana
1 cup frozen strawberries
¼ cup old-fashioned rolled oats
INSTRUCTIONS
Add the almond milk, pomegranate juice, protein powder, and spinach to a blender and process until well combined.
Add the banana, strawberries, and oats to the mixture, and process again until completely smooth. Serve immediately.
Do you drink smoothies? What are your favorite flavors?
More healthy recipes from Love Grows Wild: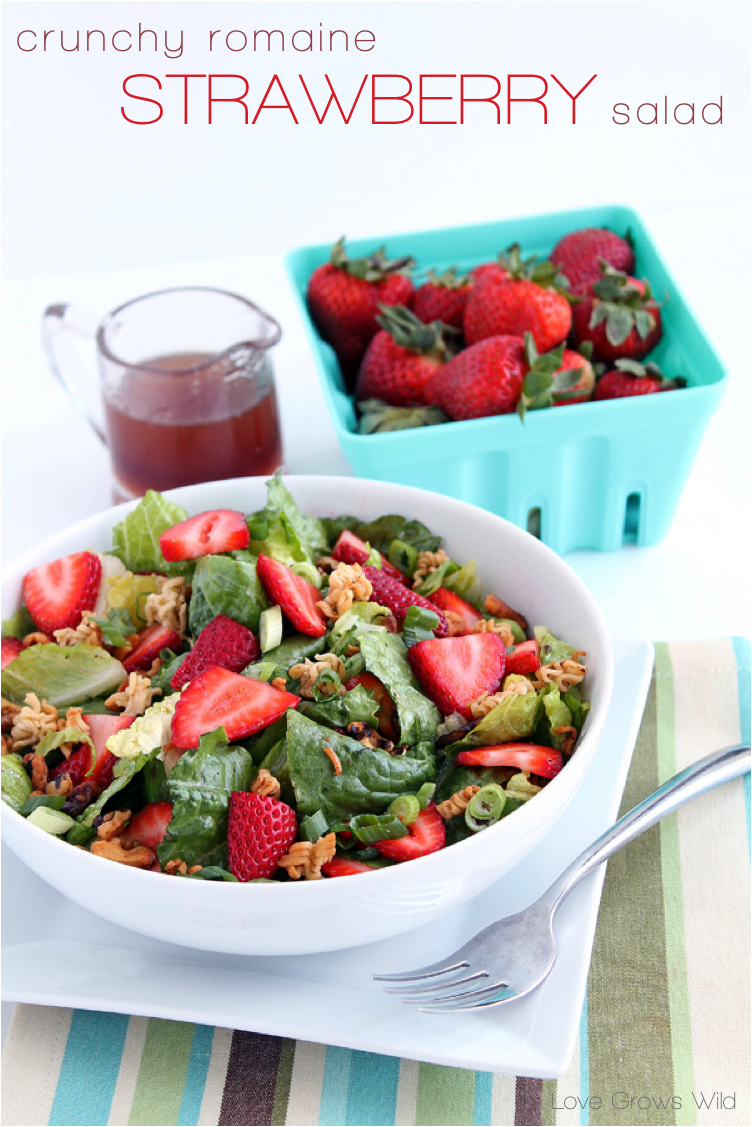 Crunchy Romaine Strawberry Salad

Asparagus with Lemon Dill Sauce
Let's Keep In Touch!