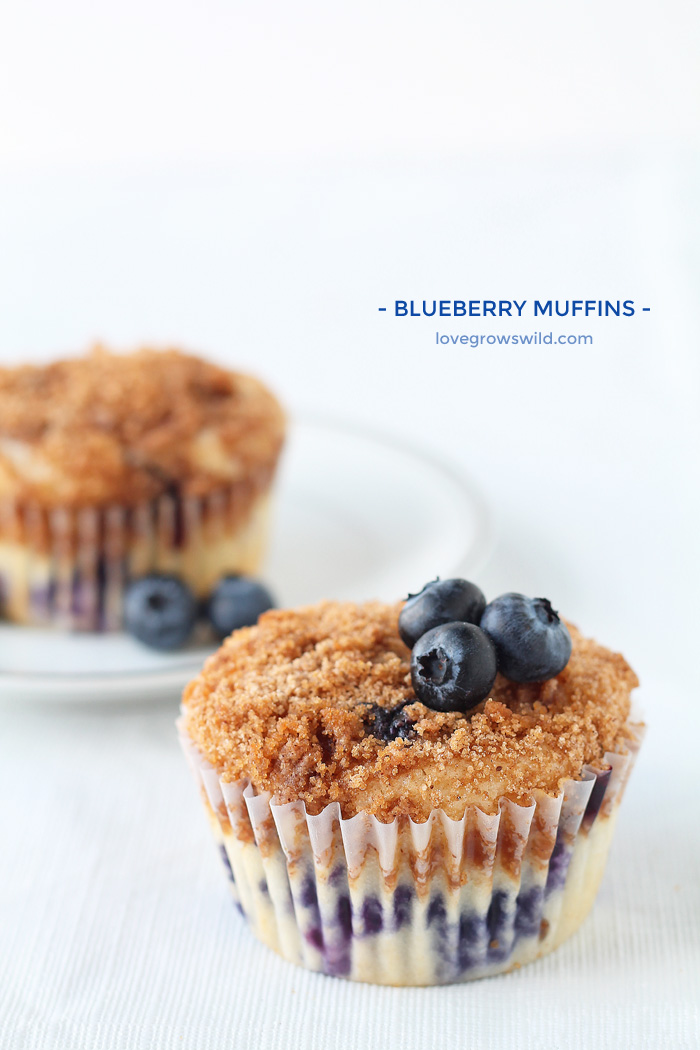 A few summers ago, I had the pleasure of helping throw a wedding brunch for my husband's sweet uncle and his sassy, red-headed new bride. Their love affair started at dance lessons, where she needed a partner and he kindly agreed to join, and within the next 6 months they were walking down the aisle, at almost 70 years old, madly in love. It was seriously the cutest, sweetest thing I've ever seen.
So for this wedding brunch celebration, I spent weeks testing out all kinds of muffin recipes… lemon raspberry, triple chocolate, and delicious blueberry. These blueberry muffins were not just good… they were amazing. All the brunch guests agreed, with mouths full of fluffy buttermilk muffins. They are hands-down the best blueberry muffins I've ever eaten!
I posted the recipe on my blog WAY back in the beginning, before I knew how to really use a camera, and even with the sub-par photos, everyone loved this recipe as much as I did. And then a few months ago, due to some technology errors I won't even try to pretend that I understand, I lost some of the earlier posts on my blog, including this blueberry muffin recipe. I didn't think much about it, at first. That post was so old, that surely no one will remember it or will realize it's gone. Then I started getting these emails…
Dear Awesome Woman That Made Our Weekend Mornings Muffin Heaven,

Where'd the recipe go?! I used it twice and these were the best muffins EVER! My 4 year old son loved making them with me! Can you please put it back on your site?

Sincerely,

Kia, mother of muffin addicts
I was blown away! People loved my recipe this much? Here's another one I received:
Hi! I went to make the "to die for" blueberry muffins this morning, but the link was not working. Ok not a big deal at first, I just decided to try a different recipe… It was a fail, awful, awful, fail. I am really hoping the link gets fixed because it is the BEST recipe for blueberry muffins I've ever found. Please fix it! Thank you so much, Jessica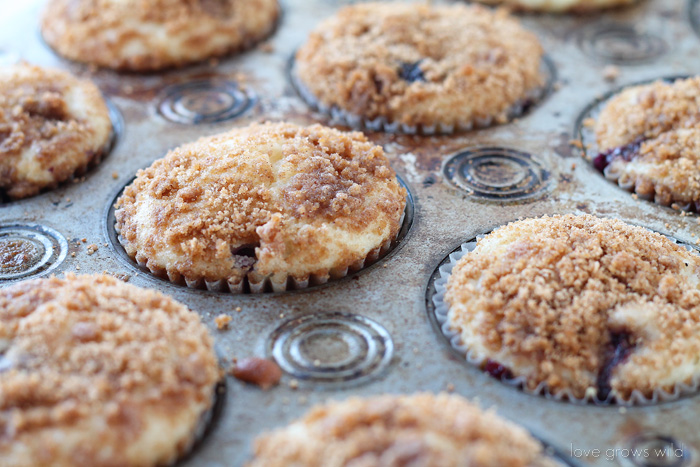 You guys, these emails make my day! I read every comment, every email, every tweet, and everything else in between, and these sweet words from special readers are what make all the long hours I put in worth it. I'm pretty sure every blogger around can say the same thing! If you love a recipe, send that blogger a note and tell them. I promise you it will mean the world to them!
Okay, so back to the muffins! After reading those sweet emails from my readers, I knew I had to get the recipe right back up on my site. I made a couple batches, re-photographed the muffins, and am here today to share this recipe with you once again. The photos may be just a smidge better than the first go around. Boy, what a couple years behind the lens of a camera can teach you! 😉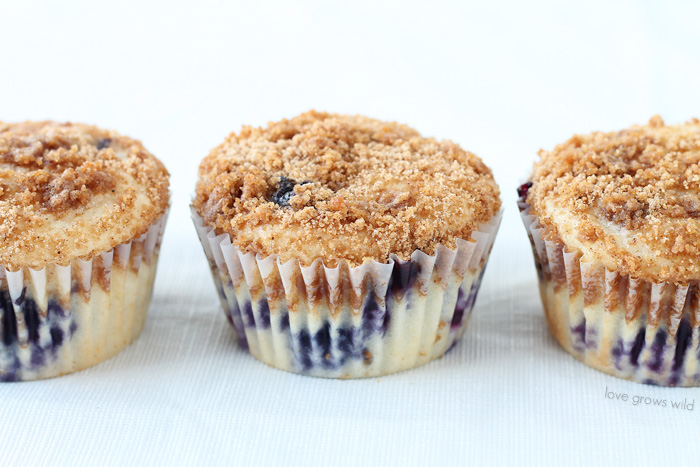 So what makes these muffins so good? The first key ingredient is buttermilk! I find that buttermilk in muffins makes them super tender and moist, which is exactly how I want my muffins to be. Fluffy, light, cake-like, and not the slightest bit dry. Buttermilk is a must! The second key to these amazing muffins is the cinnamon crumble topping. Oh man, is it good. I'm all about having a variety of textures in my food, and this cinnamon crumble adds the perfect crunch to the soft, tender muffins.
I hope you'll try these muffins so you can love them as much as we do!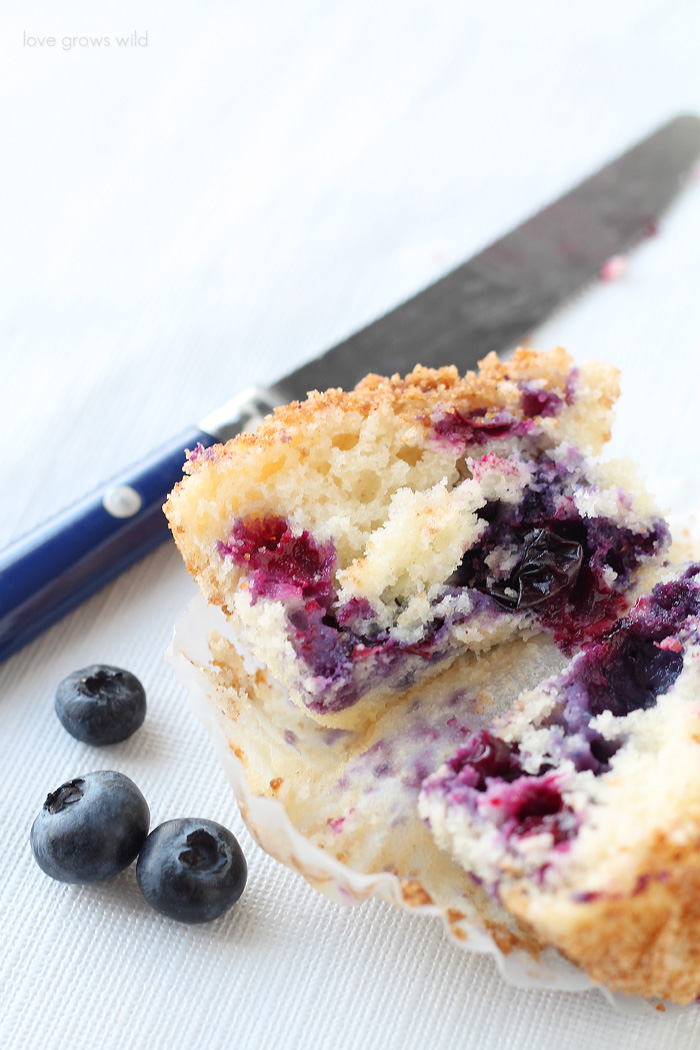 Like what you see? Subscribe to Love Grows Wild so you'll never miss a post!
Follow along on Pinterest, Google+, Instagram, and Facebook for more fun!
Blueberry Muffins
The BEST Blueberry Muffin recipe! These muffins are light, fluffy, and bursting with berry flavor!
INGREDIENTS
Muffins:
1½ cups all-purpose flour + 1 teaspoon
¾ cup granulated sugar
2 teaspoons baking powder
½ teaspoon salt
1 cup buttermilk
⅓ cup canola oil
1 large egg
1 cup fresh blueberries

Topping:
½ cup brown sugar
⅓ cup all-purpose flour
¼ cup cold butter, cut into small cubes
1½ teaspoons ground cinnamon
INSTRUCTIONS
For the Muffins: Preheat oven to 350ºF and line 12 muffin cups with paper liners. In a large bowl, combine the flour, sugar, baking powder, and salt. In another bowl, add the buttermilk, oil, and egg and mix until well combined. Add the buttermilk mixture to the flour mixture and stir until just combined. In a small bowl, toss the blueberries with the remaining 1 teaspoon flour and gently fold into the muffin batter. Fill the muffin cups about ¾ full and sprinkle with 1 tablespoon of the topping. (see topping instructions below) Bake at 350ºF for 20-25 minutes. Allow muffins to cool before serving.
For the Topping: Mix together the brown sugar, flour, butter, and cinnamon until the mixture resembles coarse crumbs. Using a pastry cutter is easiest to cut in the butter, but 2 forks will work also!
Now I get to share some fun stuff with you! Right now, you and other grocery shoppers across the country can help contribute to
Children's Miracle Network Hospitals
and other local children's charities – just by shopping for healthy fruits and vegetables at more than 17 participating grocery store chains!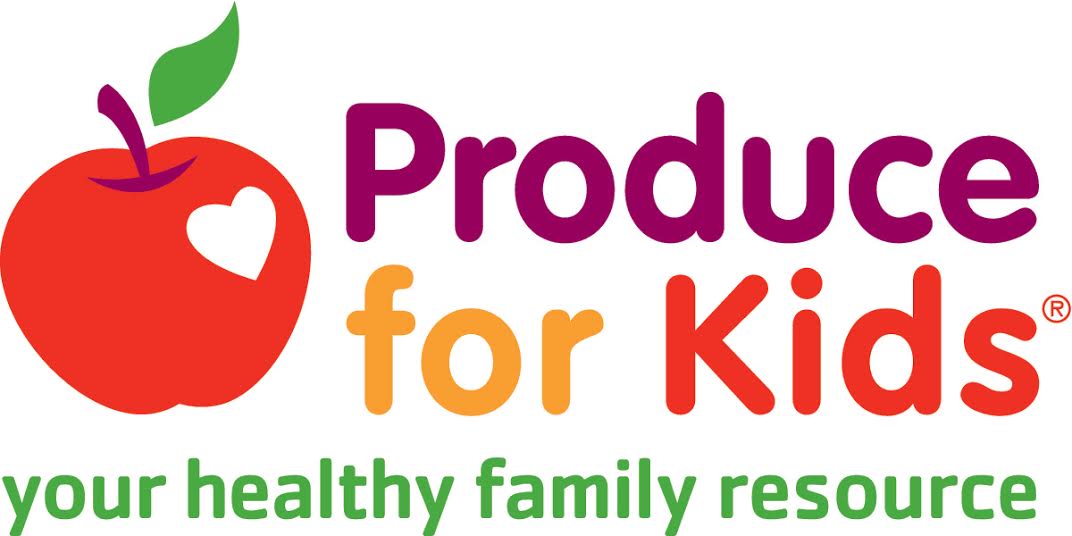 Have you heard of Produce For Kids? It's a great organization that's all about educating families on the benefits of healthy eating, offering simple meal solutions, and raising money for children's non-profit organizations. Starting in May, Produce For Kids kicked off their 12th annual Get Healthy, Give Hope campaign, which is expected to pass over $5 million in overall contributions in 2014.
So how does this campaign work? Produce For Kids is partnering with more than 35 fresh fruit and vegetables suppliers who will make a consumption-based donation to local charities. That means that the more fresh fruits and vegetables you add to your cart this spring, the more they will donate!
Meijer stores across the Midwest are participating in the Get Healthy, Give Hope campaign, and I have a $25 Meijer gift card for one lucky reader to help start your produce shopping! You can follow Produce For Kids on Twitter, Facebook, and Pinterest for campaign news, healthy eating tips, and delicious recipes, and be sure to load your grocery carts with plenty of fresh produce this spring!
– This giveaway has ended and a winner has been contacted. Congratulations to our winner, Lynne S! –
---
More Muffin Recipes: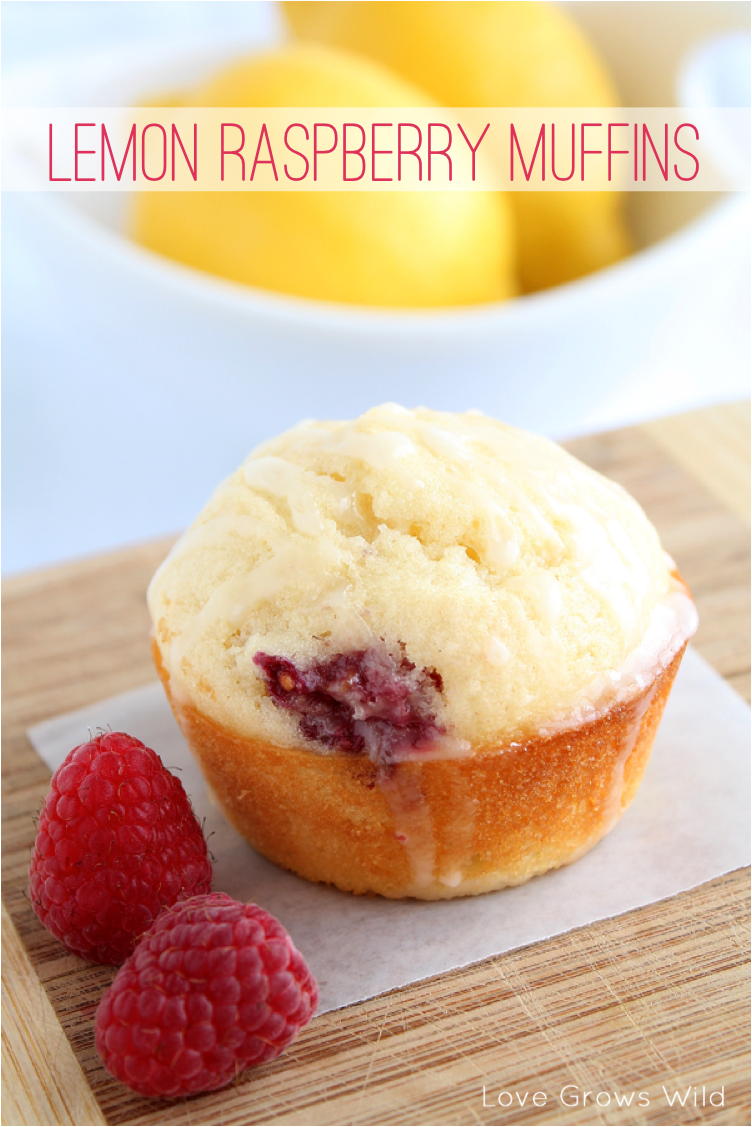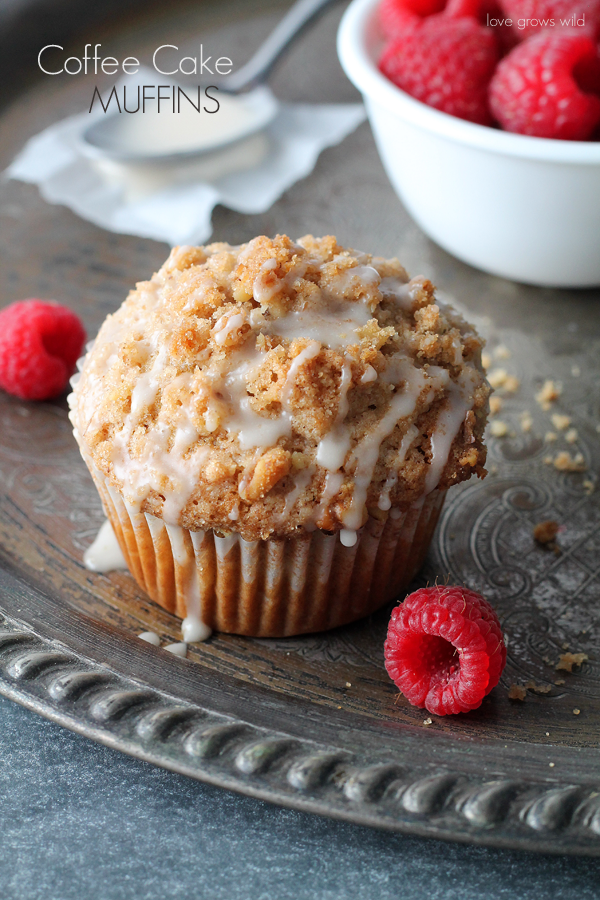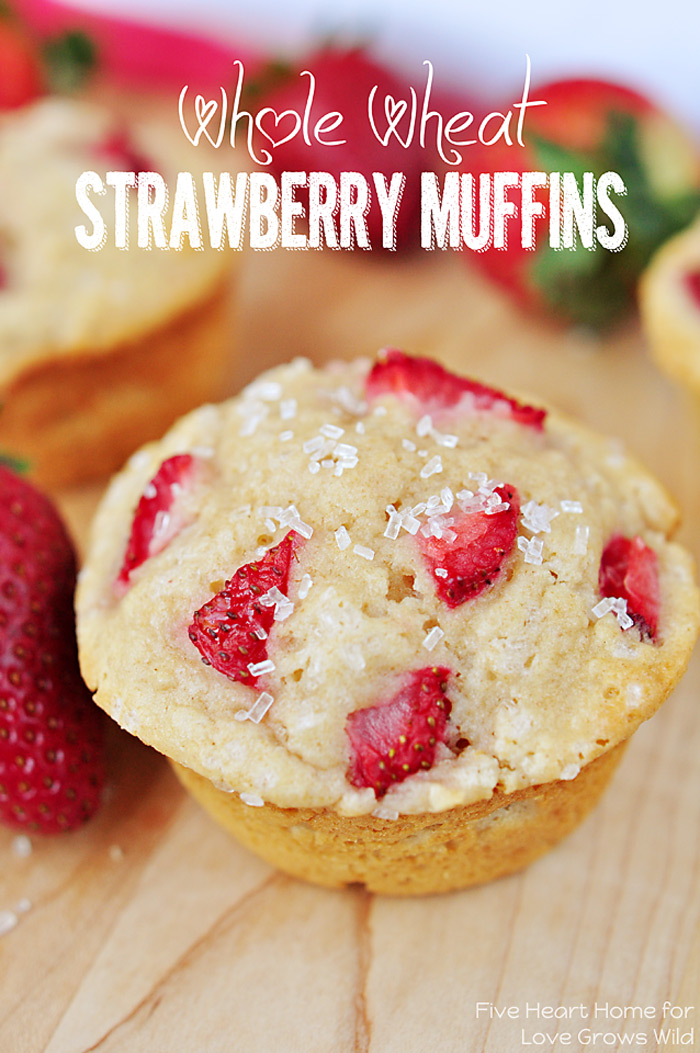 Whole Wheat Strawberry Muffins
---
LET'S KEEP IN TOUCH!
Subscribe to Blog | Browse my Shop | Follow on Facebook | Follow on Twitter
Follow on Google+ | Follow on Pinterest | Follow on Instagram