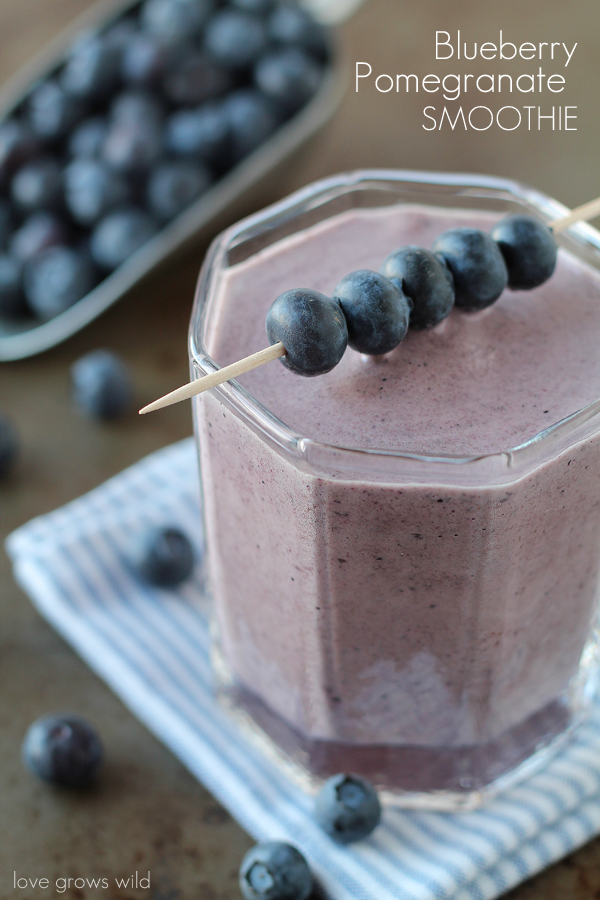 Ready for another round of delicious smoothie recipes? It sounds like you guys loved the Strawberry Banana Oatmeal Smoothie I shared a few weeks ago, and I couldn't wait to deliver this new spinach smoothie recipe too! This thick and fruity Blueberry Pomegranate Smoothie is packed full of protein and healthy vitamins to keep you full and energized throughout the day, and I love using it as a meal replacement for breakfast or lunch. Full of delicious blueberries and antioxidant-rich pomegranate juice, this smoothie is a great healthy start to my morning!
So let me first say that if you haven't check out the strawberry smoothie post, I highly recommend you heading there after finishing this. Why, you ask? Well because I want to hang out with you a little longer! Just kidding, of course I do, but I also don't want you to miss out on the awesome tips and tricks from my first smoothie post that will help you create perfect, delicious smoothies the easy way! Rather than boring you by re-posting the same info here, I'm just going to point you in the right direction, and trust me, there's some good stuff in there!
Okay, so blueberry pomegranate smoothies! Here's why I love 'em: Adding spinach to a smoothie tends to make it a shade of green that most people would not exactly describe as appetizing. Using dark blue berries paired with deep red pomegranate juice turns the drink a pretty shade of purple that not only hides the spinach, but begs to be consumed.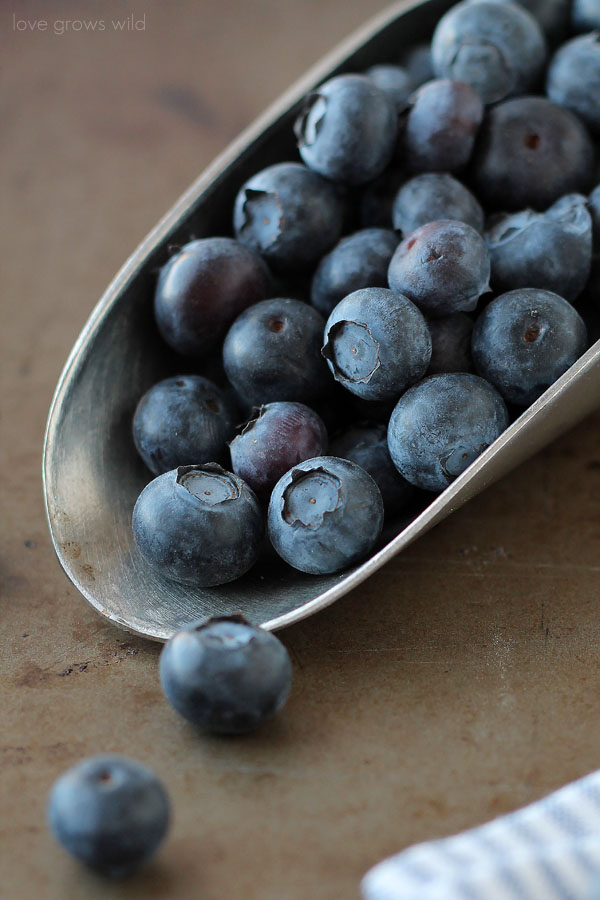 The base of the smoothie starts out the same as most others… unsweetened almond milk, a handful of spinach, a scoop of protein powder, and your juice, pomegranate in this case. After that comes the blueberries, which I love to use frozen to help chill the smoothie. No ice needed! Is it just me, or does it seem like every time you reach in the freezer and grab the ice cube trays, they are ALWAYS empty? Surely, I filled them at some point, right? But instead of filling them with water and conveniently making ice cubes for the next time I need them, I shove the trays back in the freezer, annoyed that I have no ice. Makes total sense, right??
Anyway, I digress.
After the blueberries I add one of my secret little smoothie ingredients… chia seeds! I used to call them ch-eye-a seeds because I thought surely they couldn't be related to the famous ch-ch-ch-Chia pets we all knew and loved as kids. But sure enough, they are the same darn thing! Those little seeds that sprouted lush, green fur on your chia puppy or kitten are actually edible and very nutritious. High in fiber, Omega-3, and antioxidants, chia seeds can be added to baked goods, pudding, smoothies, and sauces, and because of their ability to absorb water, the seeds swell and fill up your belly, helping prevent overeating. They're awesome! A tablespoon is all you need in your smoothie benefit from this amazing little superfood.
… just promise me you'll sing, "ch-ch-ch-Chia!" as you drop them in the blender!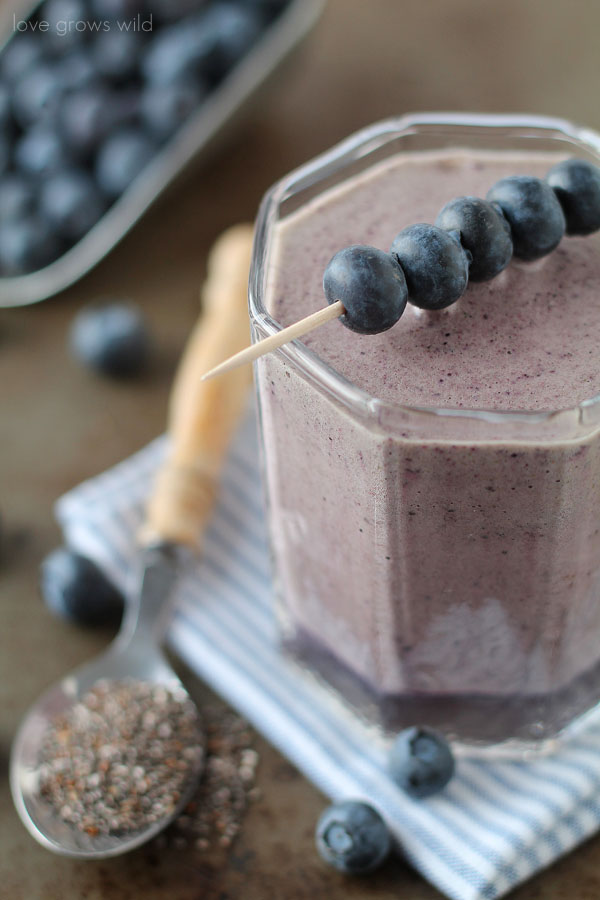 I use this smoothie as a meal replacement on mornings when I have to be out the door quickly, and it keeps me full and energized well past lunch time. According to my non-professional calculations, this smoothie has about 372 calories and 23 grams of protein which is a perfect meal for me. If you've never tried a spinach smoothie before, I hope this convinces you to try one! Or if you're a smoothie-pro, this is a delicious, new flavor I think you'll love adding to your recipe rotation!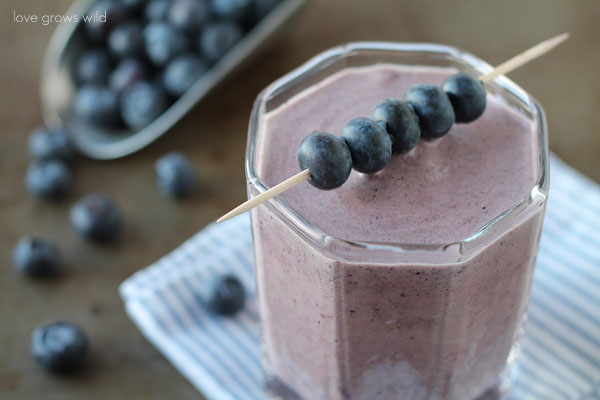 SMOOTHIE TIP: Have extra fresh fruit on hand? Don't let it go to waste sitting in the refrigerator, freeze it for smoothies! I dump the fruit in a single layer on a baking sheet and freeze it, then put all the frozen fruit in freezer zip-top bags to store for future smoothies. Freezing the fruit on a baking sheet keeps them all separated, where as freezing them in a baggie creates one giant ball of frozen fruit. This is a great way to use up all that extra fruit you have before it heads south!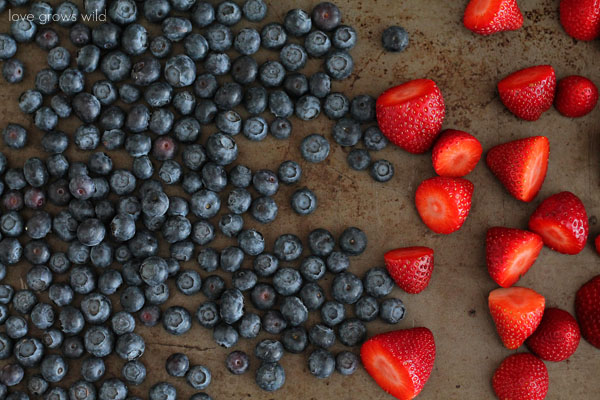 Like what you see? Subscribe to Love Grows Wild so you'll never miss a new recipe!
Follow along on Pinterest, Google+, Instagram, and Facebook for more fun!
Blueberry Pomegranate Smoothie
INGREDIENTS
½ cup unsweetened almond milk (I use Silk Pure Almond)
½ cup pomegranate juice
1 scoop protein powder
1 cup packed fresh baby spinach
1 cup frozen blueberries
1 tablespoon chia seeds
INSTRUCTIONS
Add the almond milk, pomegranate juice, protein powder, and spinach to a blender and process until well combined.
Add the blueberries and chia seeds to the mixture, and process again until completely smooth. Serve immediately.
More delicious breakfast recipes: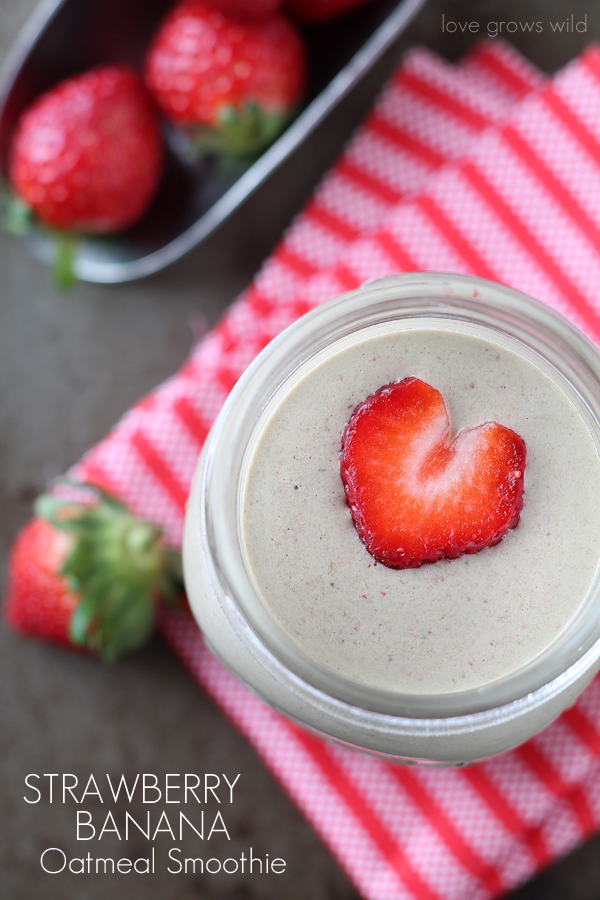 Strawberry Banana Oatmeal Smoothie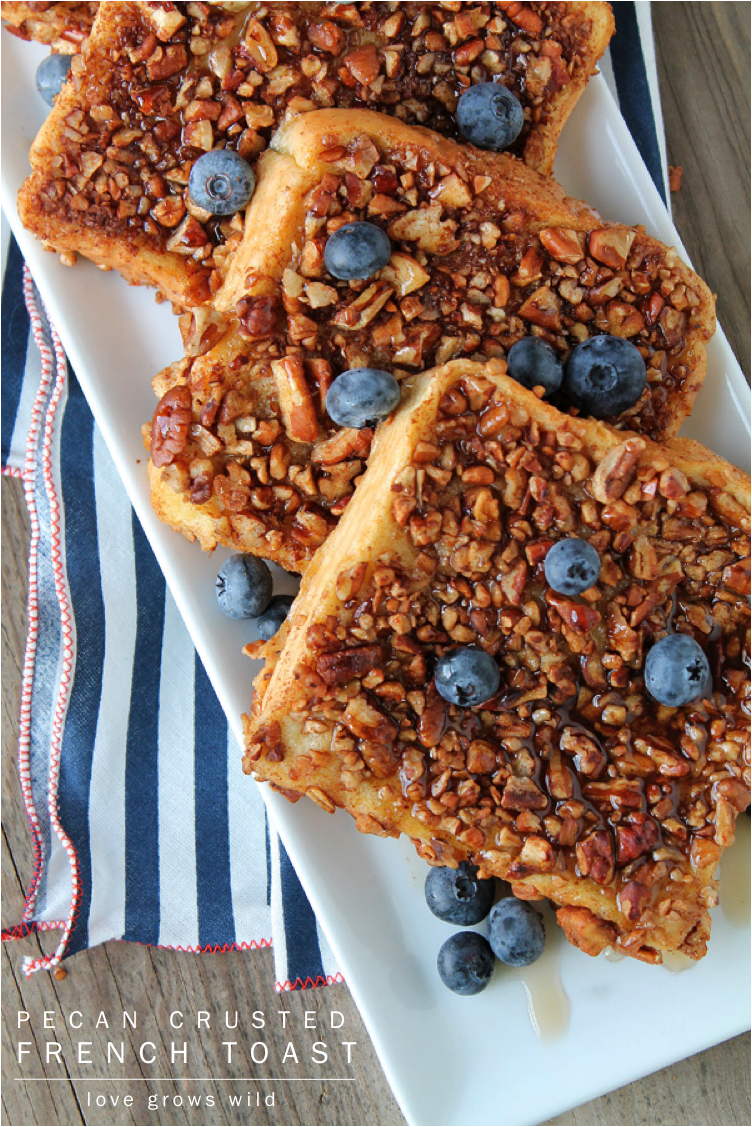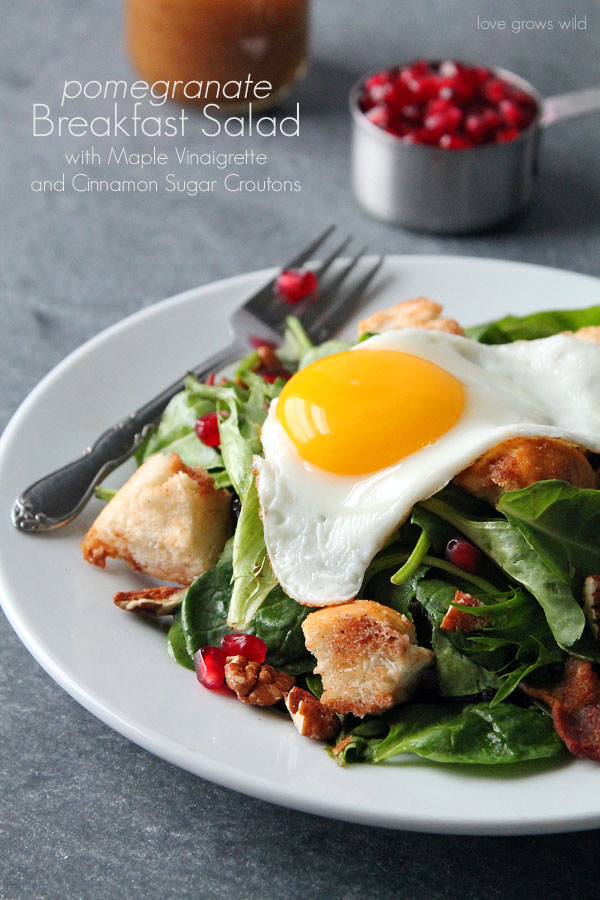 Pomegranate Breakfast Salad with Cinnamon Sugar Croutons
Let's Keep in Touch!
Subscribe to Blog | Browse my Shop | Follow on Facebook | Follow on Twitter
Follow on Google+ | Follow on Pinterest | Follow on Instagram