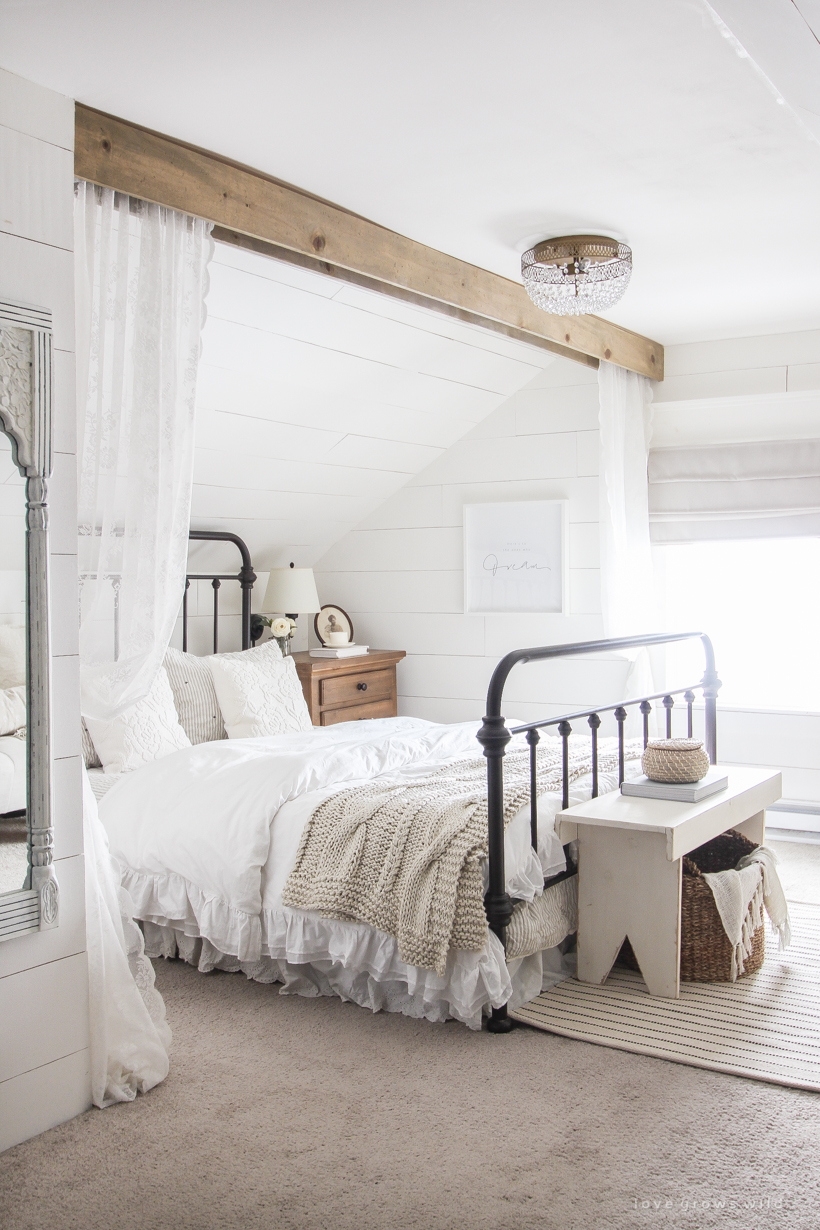 I hope you had a wonderful Christmas and a Happy New Year! I've spent a lot of time reflecting, looking back on the last year, and planning ahead for the future, but most importantly I've been searching for and refocusing on my purpose here and what it is I feel called to do and share with you. There tends to be a lot of noise on the internet and social media, some of it good and some of it not so good. I want to create, share, and speak inspiration into your life that is meaningful, and I thank you for being here and giving me the chance to share what's in my heart and on my mind in 2020. We have a lot to look forward to, friend!
Here's a look back at what you connected with most in 2019…
This was one of the bigger furniture building projects I tackled in 2019 that pushed me a little outside my comfort zone, but taught me a lot as well. I was so blessed to partner with Minwax this year and be challenged to create some really fun projects for our home. Without partnerships like these and the support of you guys, I wouldn't be able to do what I do and provide for my family and create this content to share with you all. So thank you for all of your support this year! I absolutely love the way this trunk looks as a coffee table in our living room and all the storage for blankets and board games it has!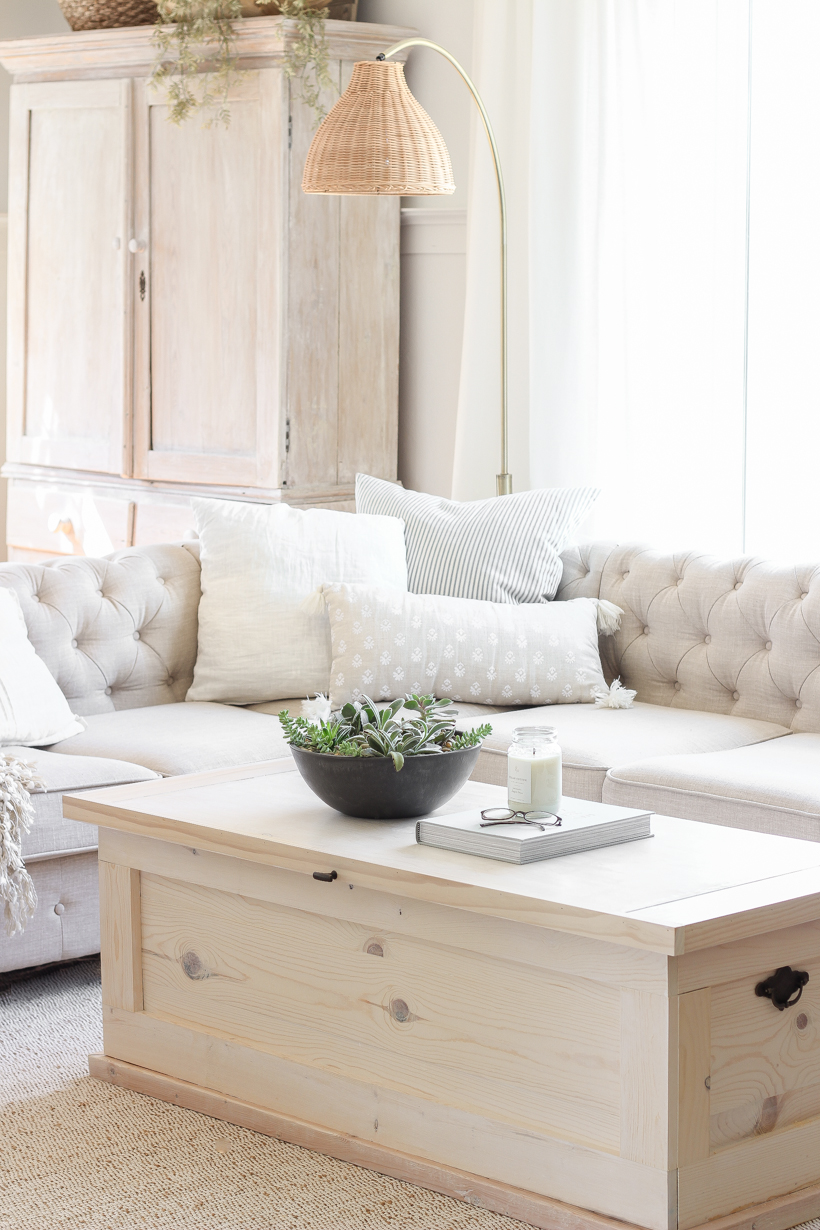 I went to Jamaica back in January of 2019 and was fortunate enough to take my mom and sister back there in December, and these are all pieces I packed in my suitcase to take with me! I realized how hard it is to shop for bathing suits, summer dresses, and beach attire in the middle of winter, and Amazon saved me with these affordable and really cute options. If you're looking for a really flattering bathing suit or some dresses that you can take with you on vacation, you'll definitely want to check this post out!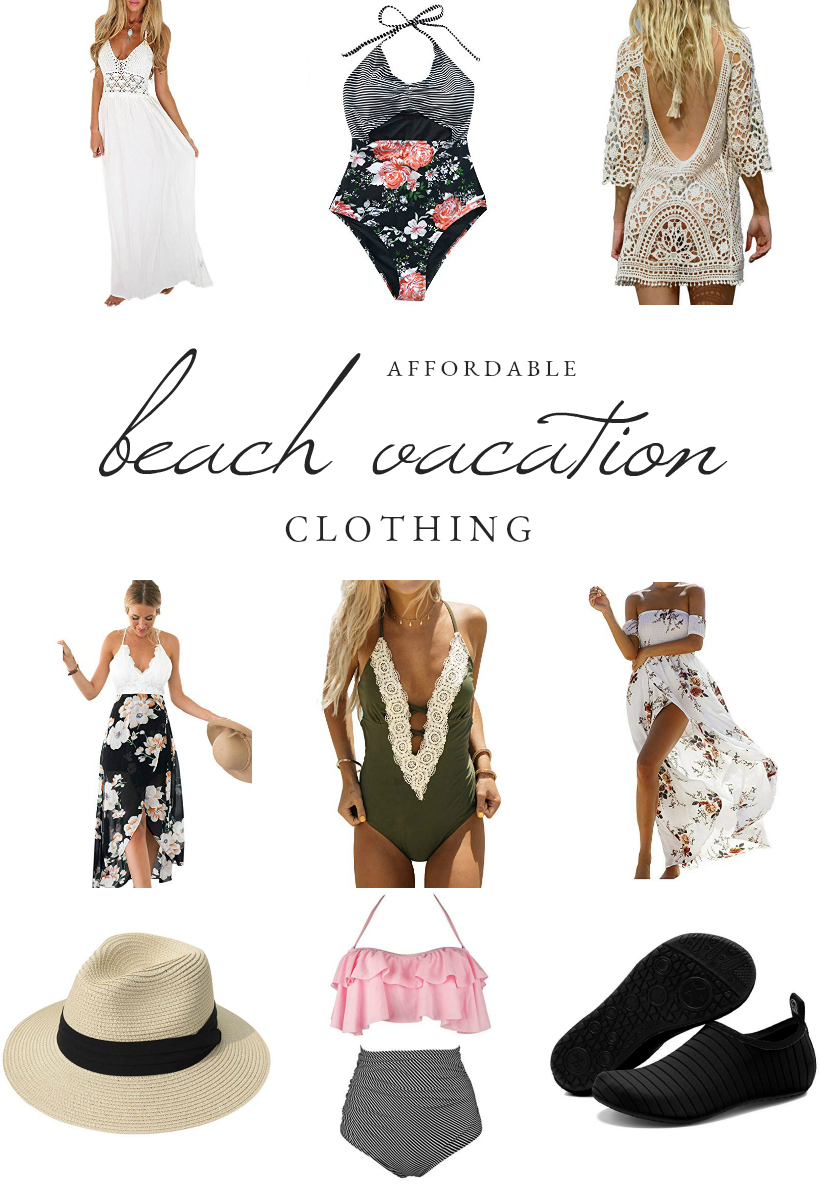 Our living room/dining room… the space that I am forever changing. 🙂 If you've been here awhile, you know how difficult this area has been to get "just right" because it's so open to other rooms in the house and doesn't have a lot of wall space. Don't get me wrong… I'm not complaining at all about the open concept our first floor has (I really do love it!), but it definitely provides some interesting design challenges for arranging furniture, as evident by the many different looks you've seen in here over the years. Earlier this year I decided to turn this little space by the front door, which is part of the living/dining room, into a simple entryway by adding some coat hooks. It gave purpose to the space without having to add a bulky piece of furniture, and I love the way this turned out. Check out the post to see more photos and tips for creating an entryway in any small space!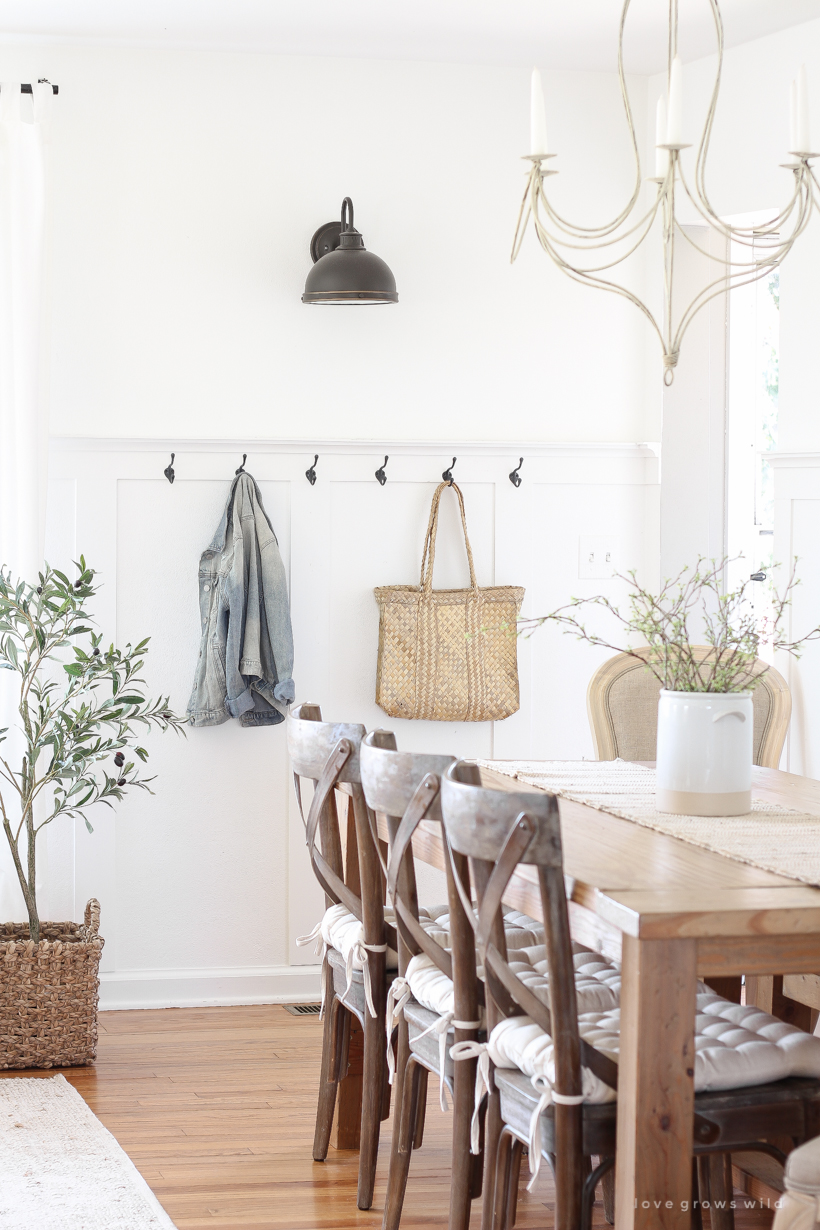 In the beginning of 2019, I spent a LOT of time setting up a new location for my home decor shop, Love Grows Wild Market. If you didn't know I own a shop, I do! Several years ago I started with a small space in a local antique store called The Original Treasure Mart in Kokomo, Indiana selling a mix of old and new decor and furniture. I wanted a place to offer everything I love about and for the home, and it has been such a fun, rewarding, and challenging creative outlet for me outside of blogging. I was given the opportunity to move down to the first floor of the building (it has three floors of shopping!) in a bigger space, and I jumped at the chance to grow and expand what I could offer my customers. I was basically starting from scratch in this space and had to build walls and new displays and paint and move hundreds of pieces of inventory downstairs, but it was so worth all the work and effort to see my vision come to life. I have a little notebook that I used to sketch my ideas for displays in this space, and while I would be here working, my youngest son, Wyatt, would draw his own little display sketches that would absolutely melt my heart when he showed me. So much planning and dreaming and hard work and a few tears went into building the new shop during a really hard time in my life, and I look back now so grateful that I took this leap and created something I can continue to build on for years to come. You can check out this post to see all the work that went into creating this space, lots of before and after photos, and more. If you're local to Indiana or are ever in the area visiting, I would love for you to come visit the shop! You can read more about our location and hours here and follow us on Instagram here.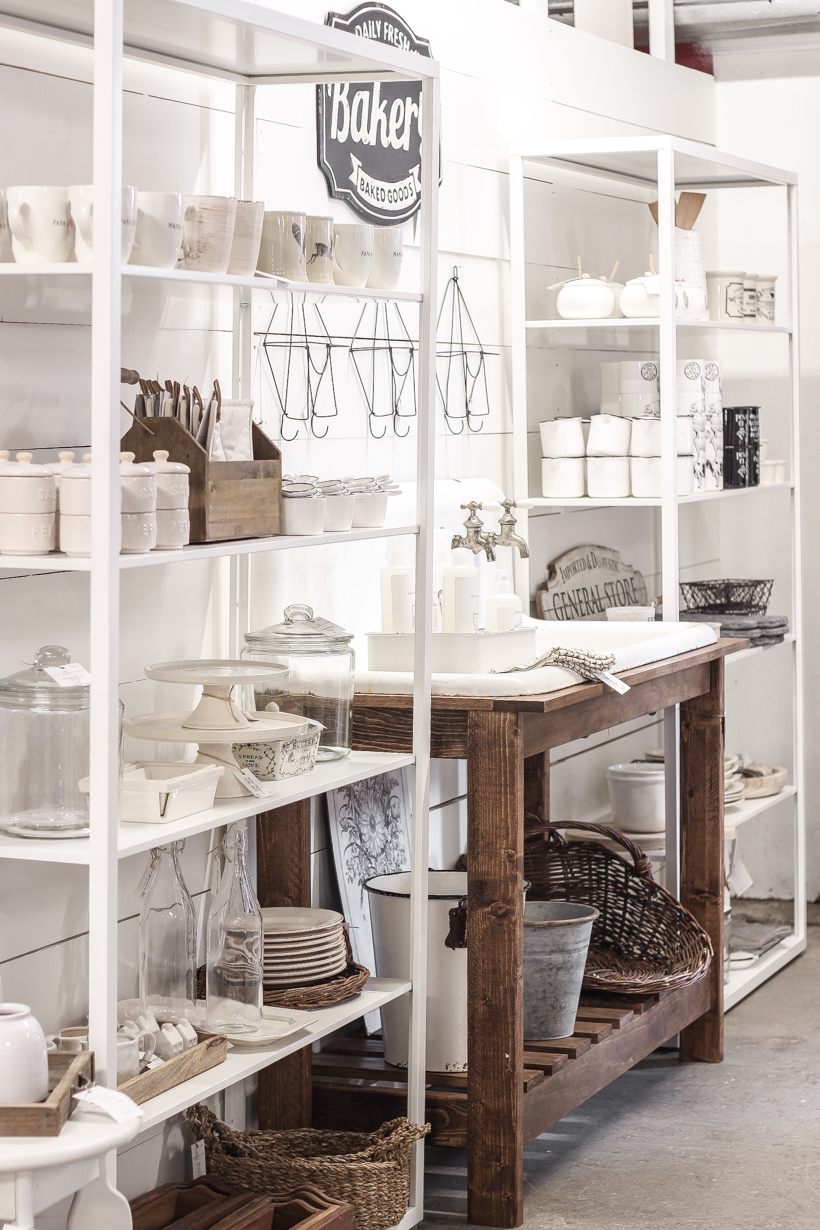 I wasn't sure if this post would be a total flop and waste of time (you really never know in blogging) or if it would be a huge help and source inspiration, but I was so happy to see it make the top posts of this year! I get asked all the time about organizing tips for home, and I know I personally am always so curious how other people store and make room for all their decor. I'm constantly restyling shelves and tables and everything in our house, so I often have a rotation of decor items that I'm not currently using but still love and want to keep around. This is by far the best way I've found for me personally to store and organize all my everyday decor, and it makes it SO easy to find what I'm looking for and remember everything I have!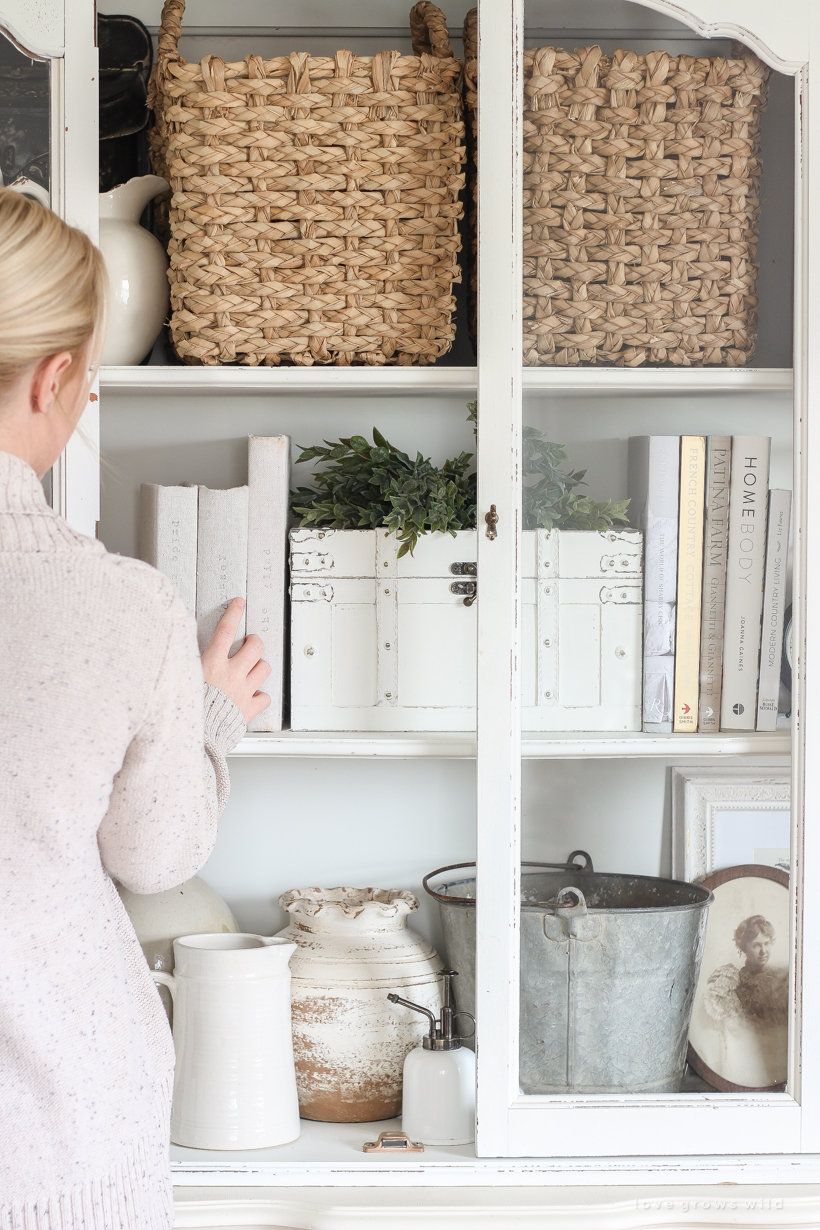 I've dreamed of having shelves somewhere in the house that I can style with pretty things, and I finally made that happen in September this year. I bought an inexpensive IKEA bookshelf and gave it a major upgrade by throwing away the cheap, flimsy cardboard backing it comes and doing this instead…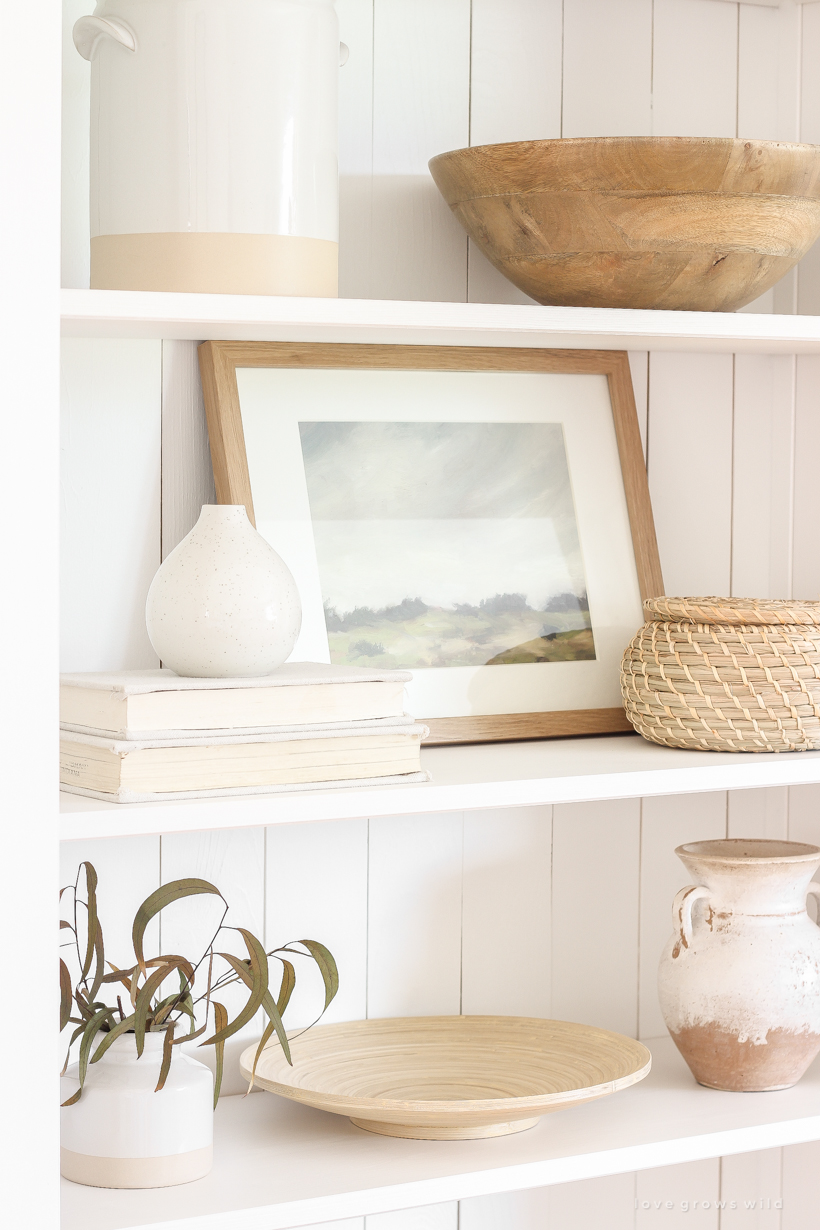 Every January after all the holiday decor is put away I get inspired to give the house a little refresh. Simple decor, clean + bright spaces, and little updates that make each room feel fresh and ready for a new year. I started in my bedroom and love how soothing and calm this space feels. It's like a breath of fresh air every time I walk in, and to me that is exactly how home should feel. I absolutely adore this space, and obviously you did too! Click to see more photos and the changes I made in my bedroom last year.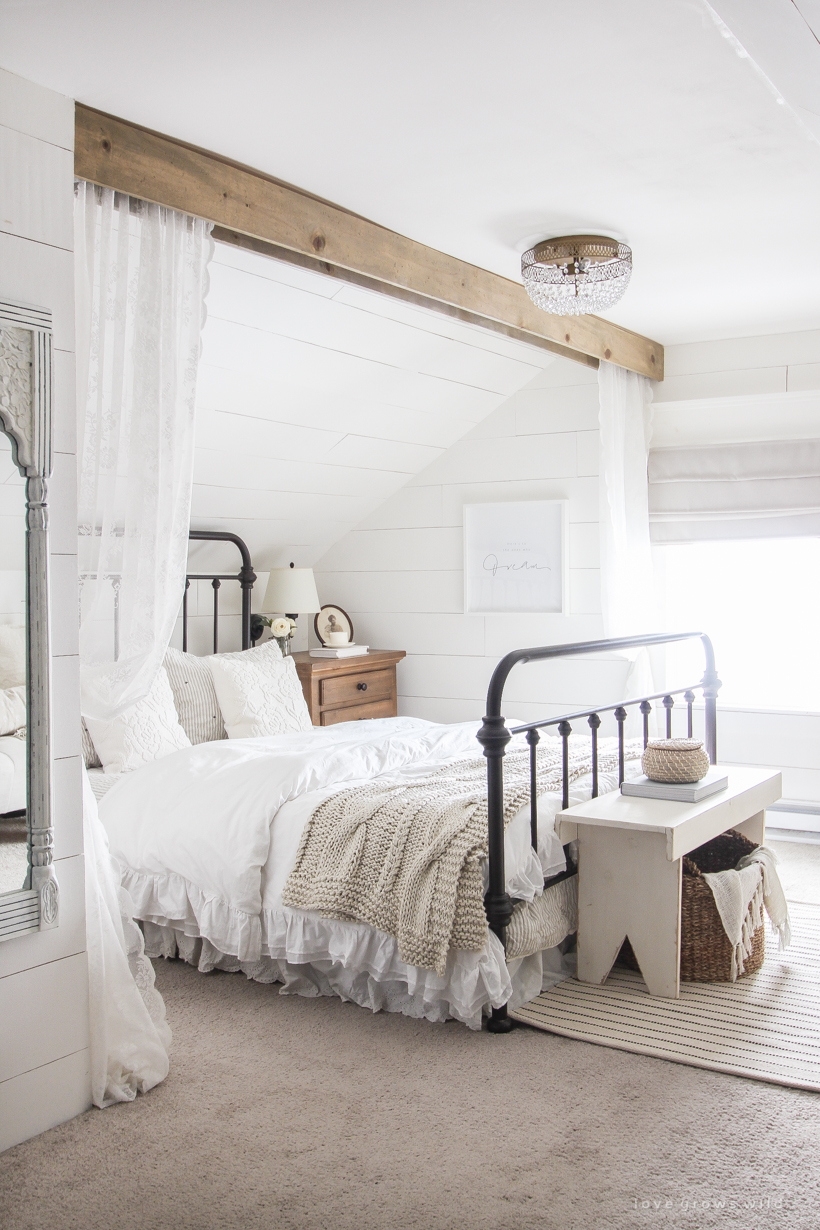 This little project was part of my entryway makeover you saw earlier in this post where I added coat hooks by our front door and this light fixture on the wall above. I didn't have wiring for a light fixture here, but I did have this trick up my sleeve!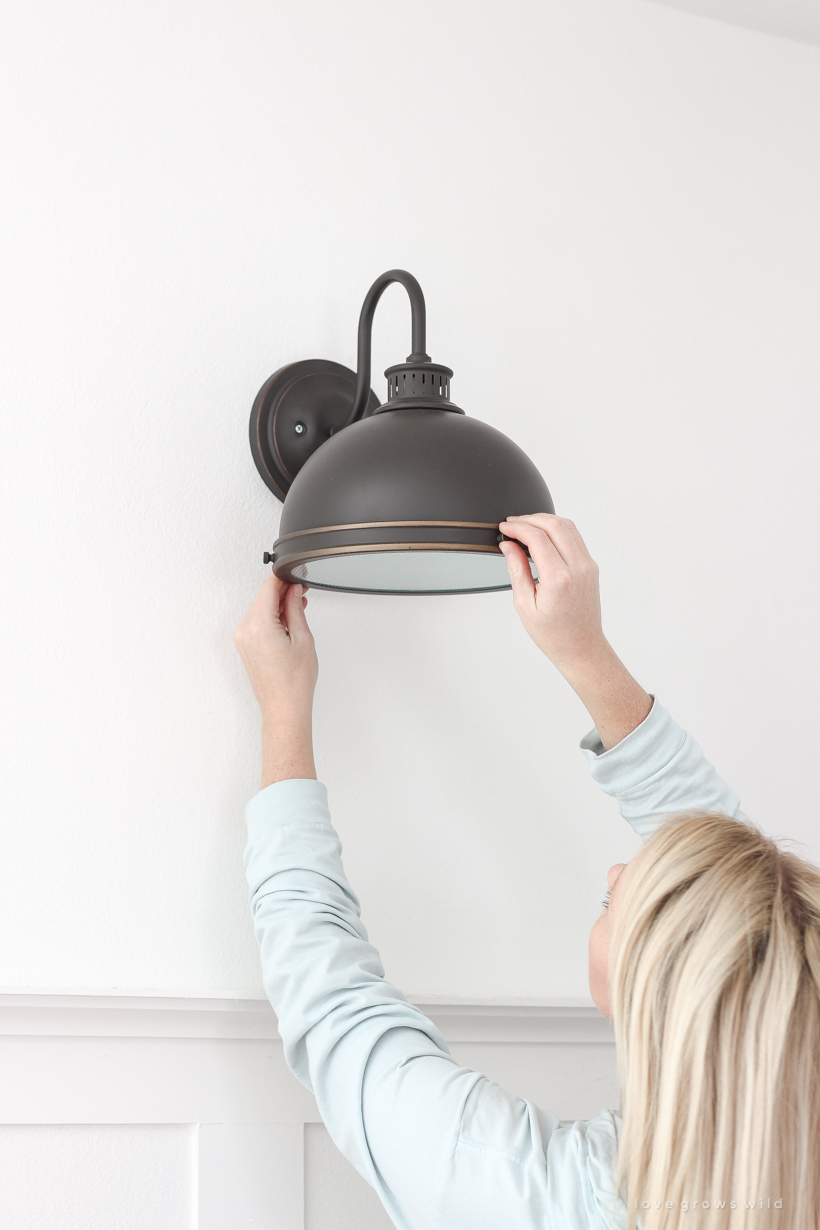 To be completely honest, I was a little surprised to see this post reach the #2 spot on the list, but I can understand why it did! I have shopped very little at Walmart before this year, but I've found so many cute and affordable decor and clothing pieces from there this year that I just had to share my finds with you! Everything from furniture, pillows, lighting, mirrors, storage pieces, artwork… you name it! If it's been awhile since you've browsed Walmart's home decor or you're just curious what they have to offer and what prices are, I definitely encourage you to check this post out!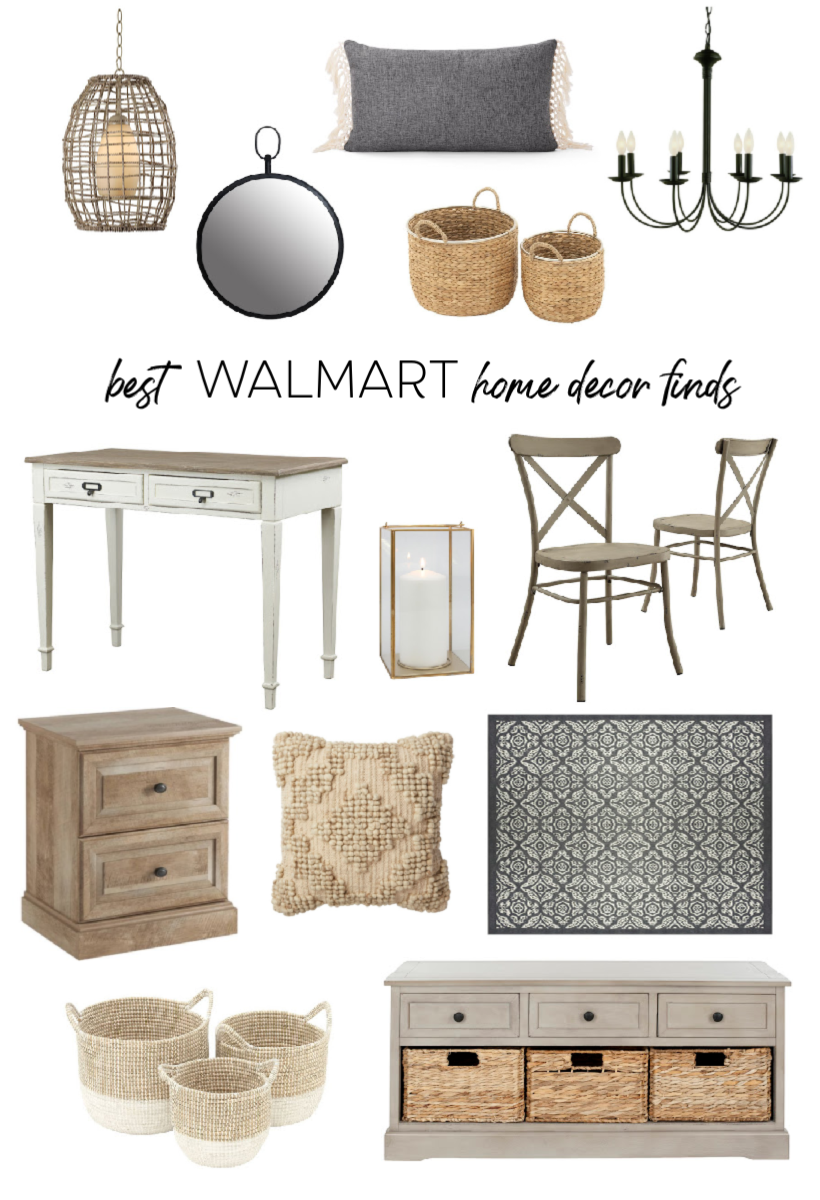 Many of the blog posts I create are centered around the seasons and holidays we celebrate in our homes, so it's no surprise that my Christmas living room this year made the top spot. To be completely honest and transparent, I struggled a lot with this room this year after adding in two new recliners for extra seating. (I told you… this room is always my Achilles heel!) But one lesson I've definitely learned over the years is to enjoy every part of the journey in our home, even the moments when things aren't perfect or at all "done". Our family spent many hours in this room over Christmas playing board games at the table and snuggled up watching movies, and I spent many quiet mornings having a cup of coffee and reflecting over the last year. There was a lot of joy, many tears, and an overflow of love that happened in this room, and that's what makes this house our beautiful home.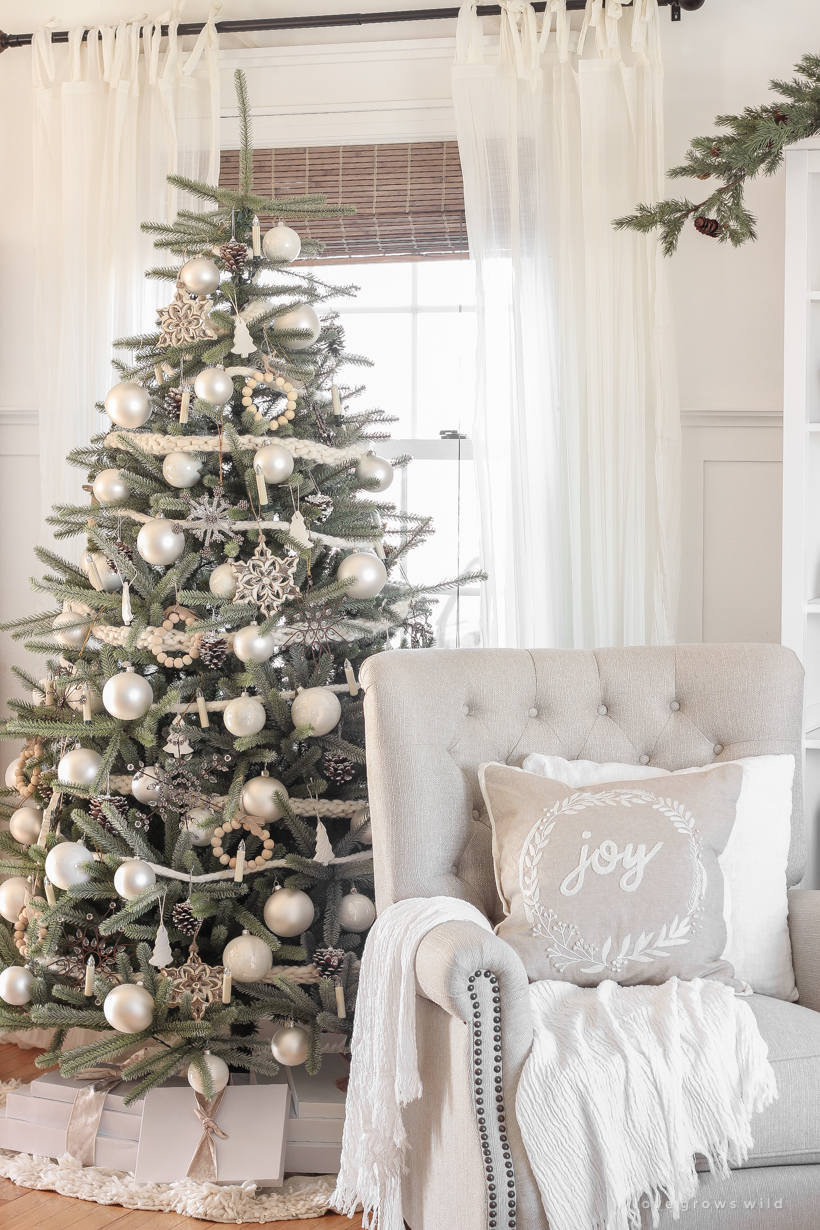 This post was just outside the top 10 but well worth sharing again! If you've ever wondered about any of the makeup I use or what my tried and true favorites are, you will definitely want to check out this post! I walk you through my entire makeup routine from start to finish and why I love the products I use. I hope this is helpful to you!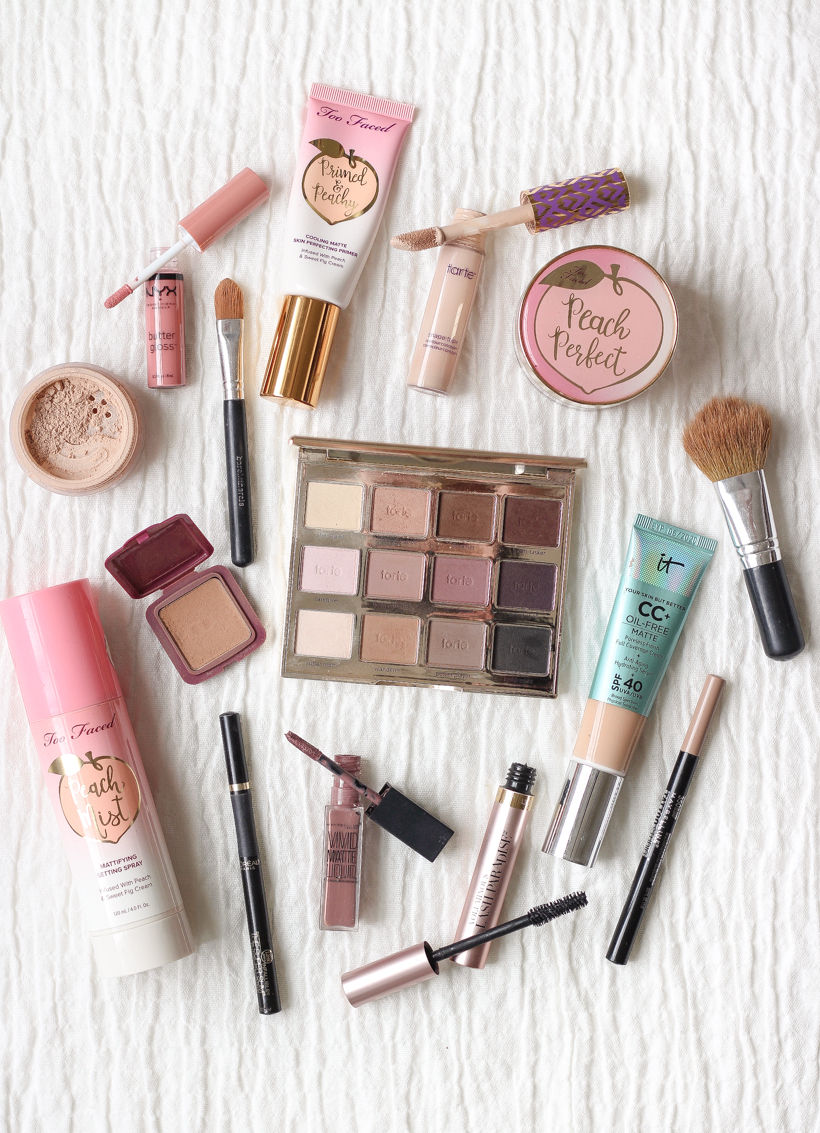 And another very close runner-up blog post from this year (and one of my personal favorites) was this tutorial on how I take + edit photos on my phone. I share the apps I use, tips for taking the best photos, and I even walk you through editing several of my personal photos so you can see how I got from the before to the after! So many of you have shared with me how helpful this post has been for capturing beautiful memories with your family, and that makes my heart want to just burst. I love seeing you use what you learn here!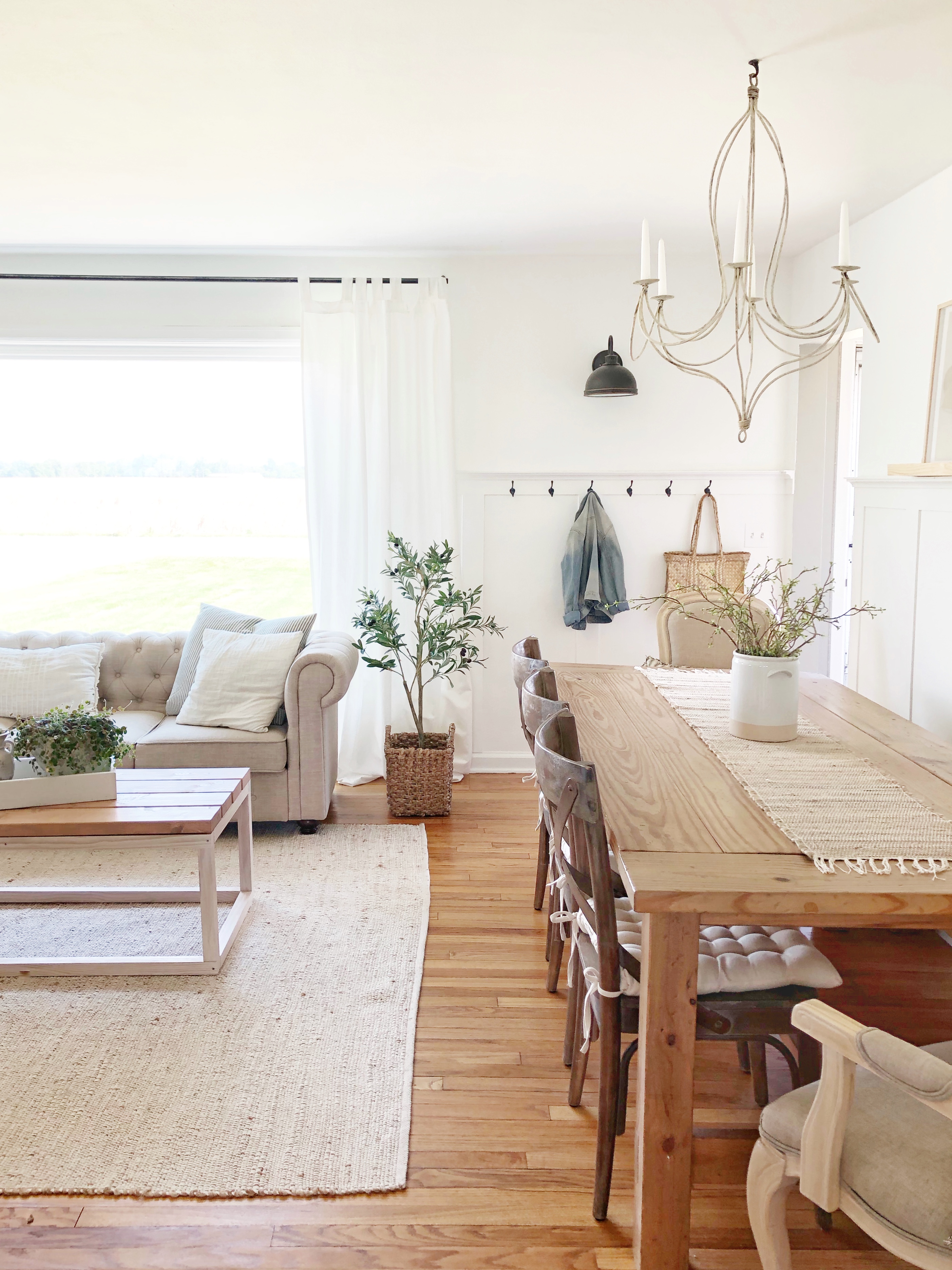 And just for fun, I thought I'd share the most popular products you purchased from my recommendations this year! If you didn't already know this, I sincerely appreciate you shopping through the links I share, which allows me to make a small commission from your purchase while your purchase price stays the same. When you use my affiliate links, I'm better able to create content for this blog as well as support my family, and I thank you from the bottom of my heart for supporting what I do!
Top 10 Product Recommendations
1 | All of the products from my Natural Skin Care Routine were by far the most popular items sold! Especially the jojoba oil, dead sea mud mask, hemp oil, manuka honey, lavender witch hazel, and amber glass bottles!
2 | These wireless remote control LED puck lights from my Lighting Hack blog post.
3 | This handwoven rug in my living room.
4 | The artwork I hung right next to my bed that reminds me to always keep dreaming.
5 | This super cute + inexpensive hat that goes on every vacation with me.
6 | The perfect bathing suit cover-up.
7 | This gorgeous faux olive tree in my living room I always get questions about.
8 | My favorite swimsuit I've ever purchased.
9 | The famous Walmart recliner I loved so much I bought two!
10 | Another Walmart favorite… this beautiful weathered wood nightstand.
---
LET'S KEEP IN TOUCH!
Subscribe to Blog | Follow on Instagram
Follow on Pinterest | Follow on Facebook