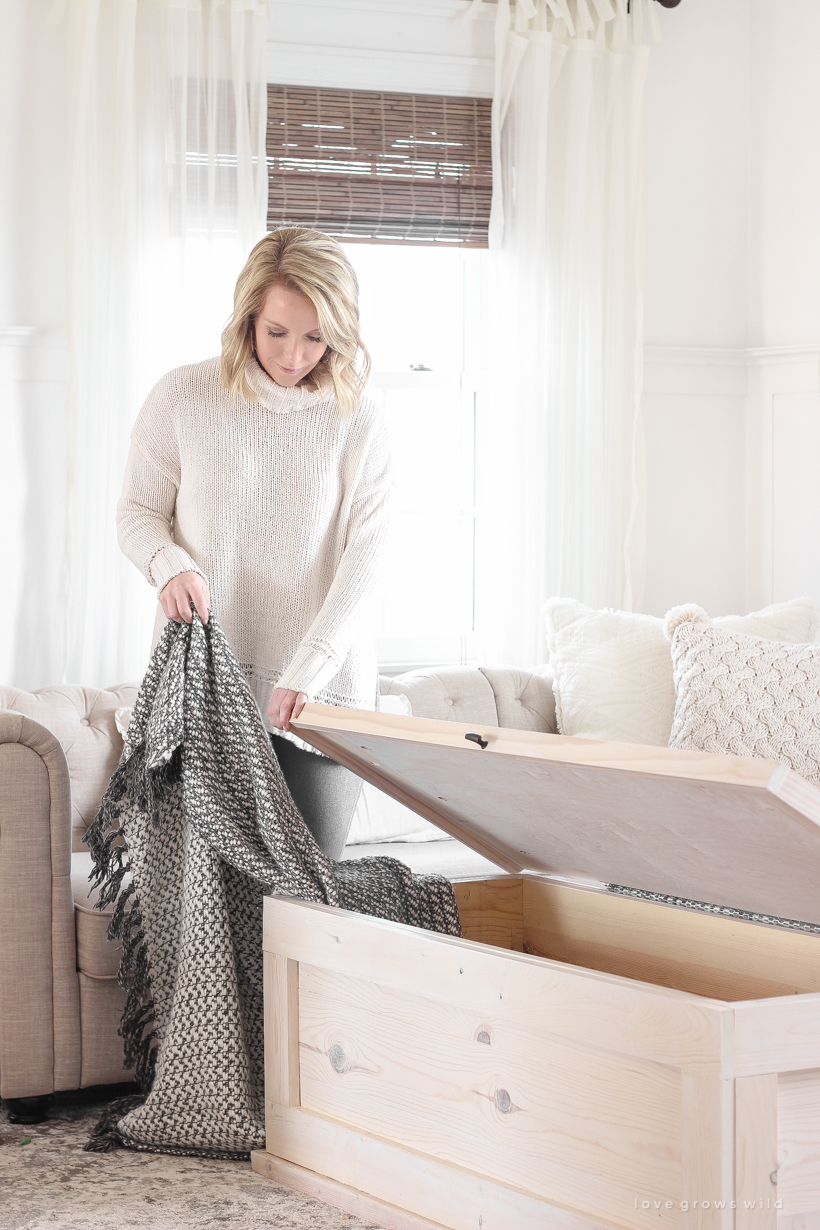 Now that Christmas is over, we're all trying to make our homes feel warm and cozy for winter, which can definitely be a challenge. Our homes tend to feel a little bare after the Christmas tree and all the pretty twinkle lights are gone, but I personally love a clean slate and a fresh start for the new year. It gives me a chance to take a look around each room and see what is still working for our family and what isn't.
Rather than overthinking ways to specifically "decorate for winter", I try to use things we already have and envision how I want our home to feel during this season. Warm… cozy… inviting…
Candles, warm blankets, soft textures, winter whites, and warm wood tones all come to mind. If your house is anything like mine, you probably have a dozen or more throw blankets sitting in your living room or bedroom to snuggle up with this winter. So why not put them to good use and use them to decorate with? Today I thought I would show you 6 different ways to display and store all your cozy blankets, and I hope this helps you organize your spaces a bit and also make winter decorating a little simpler!
1 | Storage Trunk / Ottoman
Put one at the foot of your bed, behind a sofa, or even as a coffee table like I'm currently doing to tuck blankets away when you're not using them. Here's how I built this storage trunk in the photo below: DIY Storage Trunk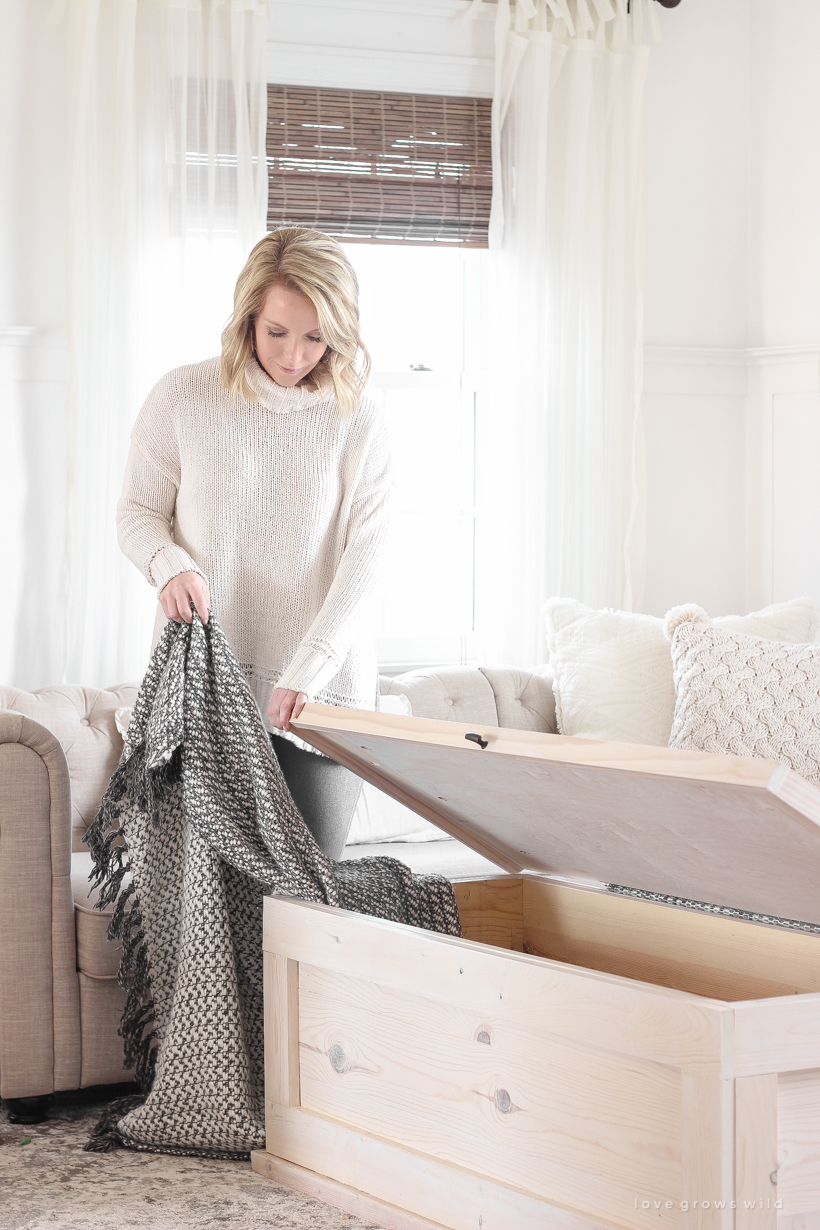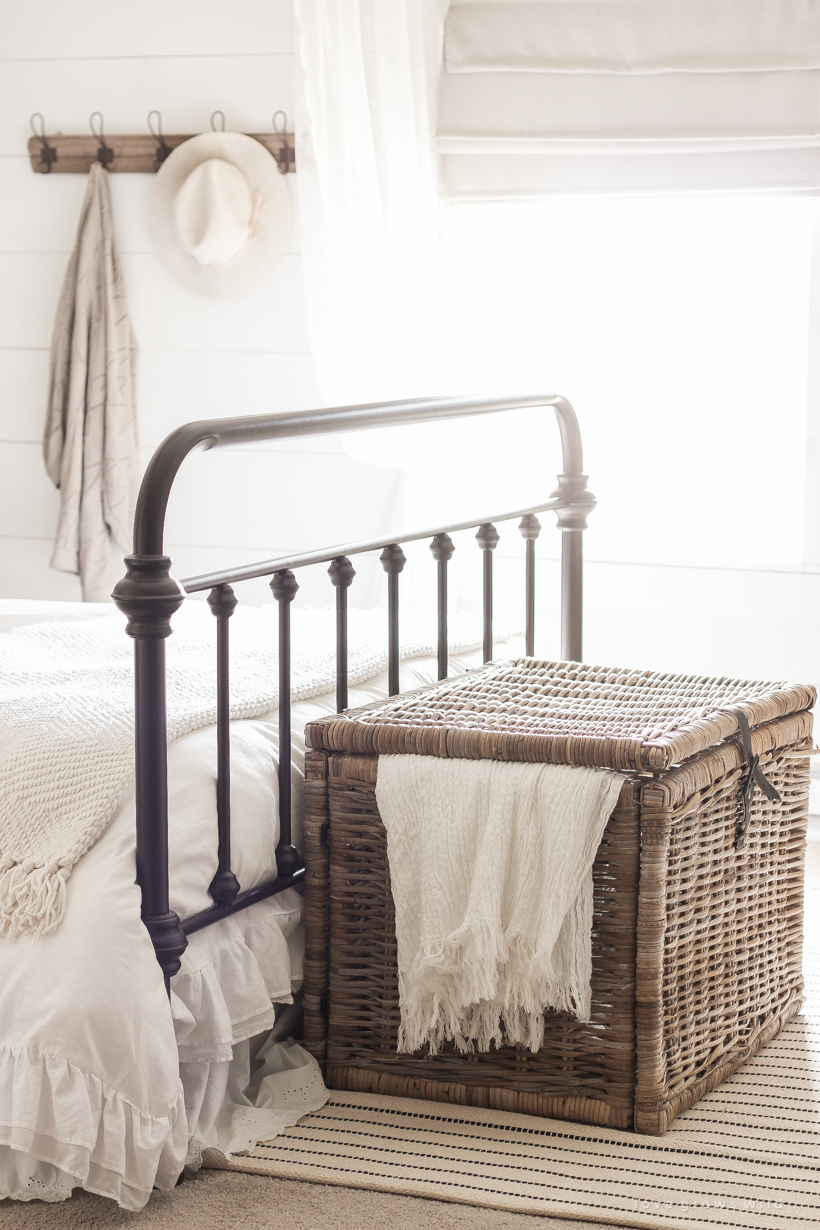 2 | Baskets
Find a big basket or even a hamper to easily store blankets in, and don't be afraid to let one drape down over the side.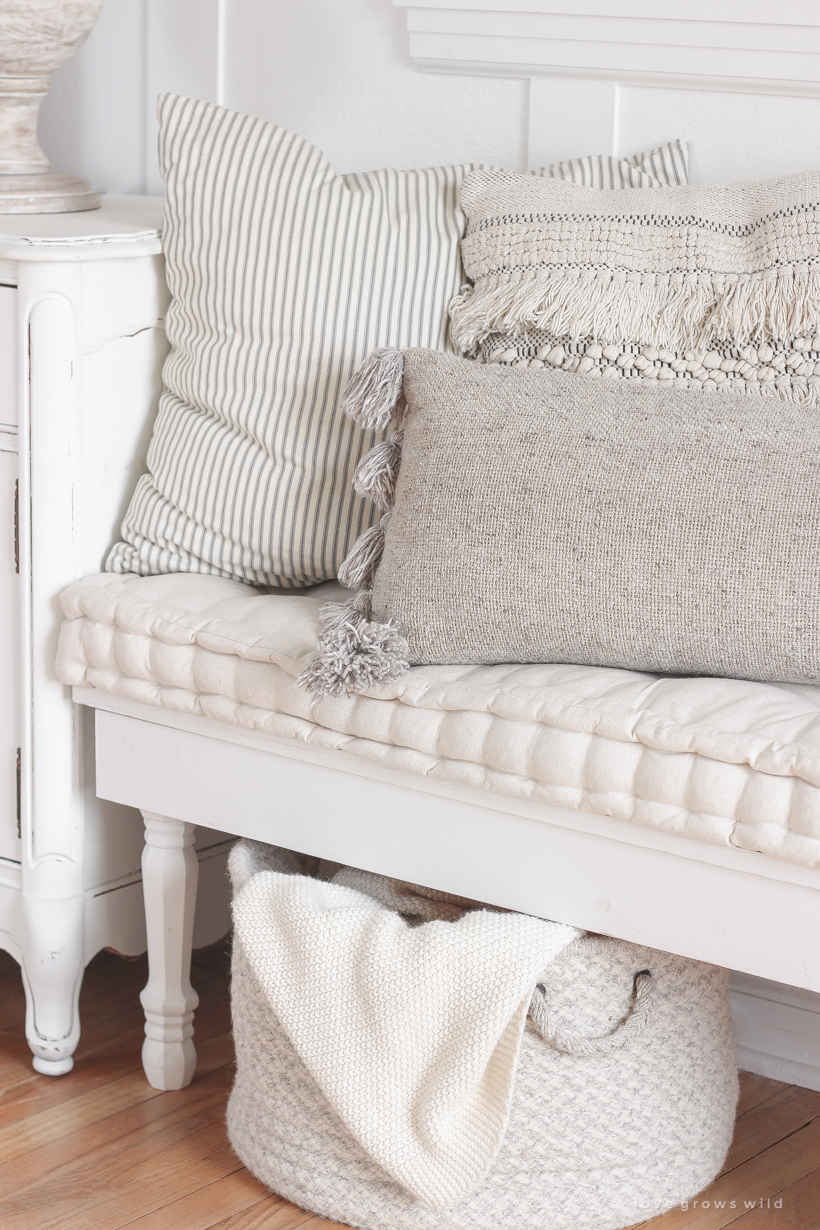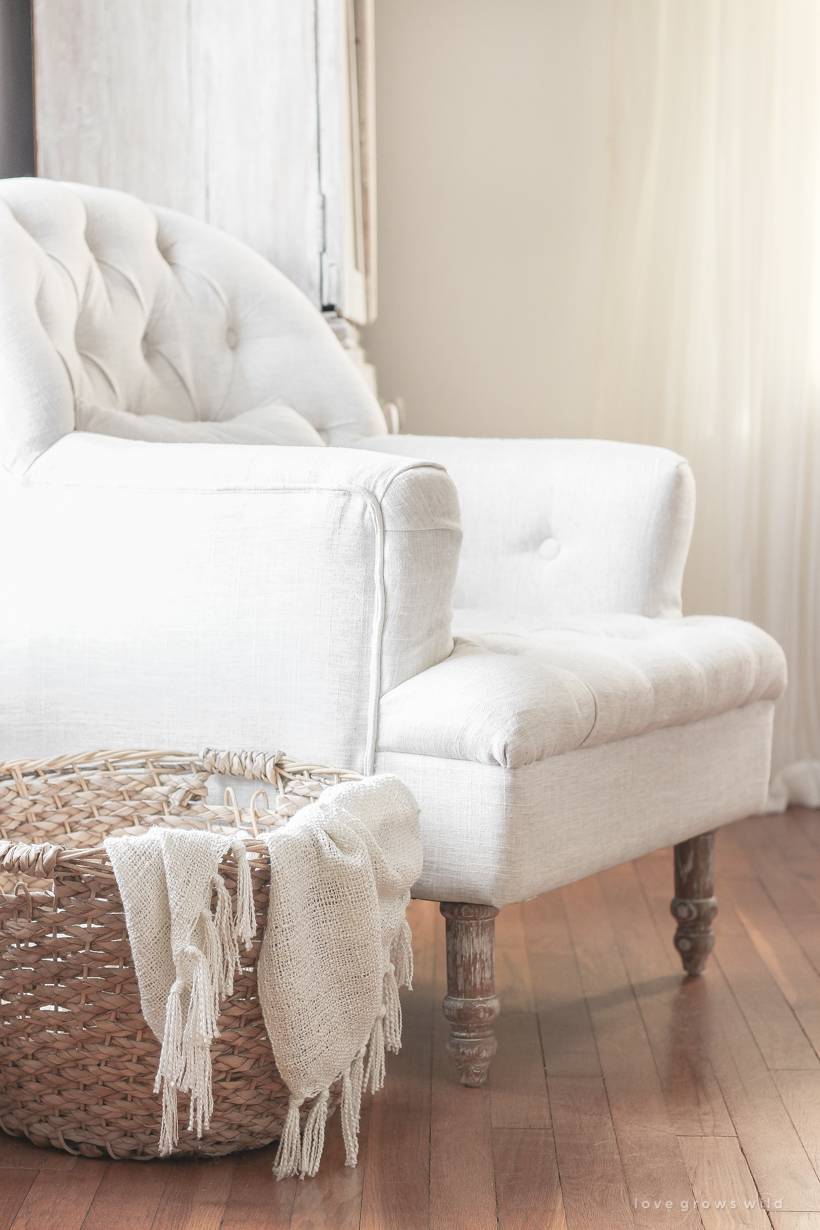 my favorite baskets:
click any photo to shop

3 | Hooks / Coat Rack
It may seem a little unconventional, but using some hooks or a coat rack to hang smaller lightweight blankets on the wall saves space and also adds so much softness to a room, which is especially beautiful during cold winter months.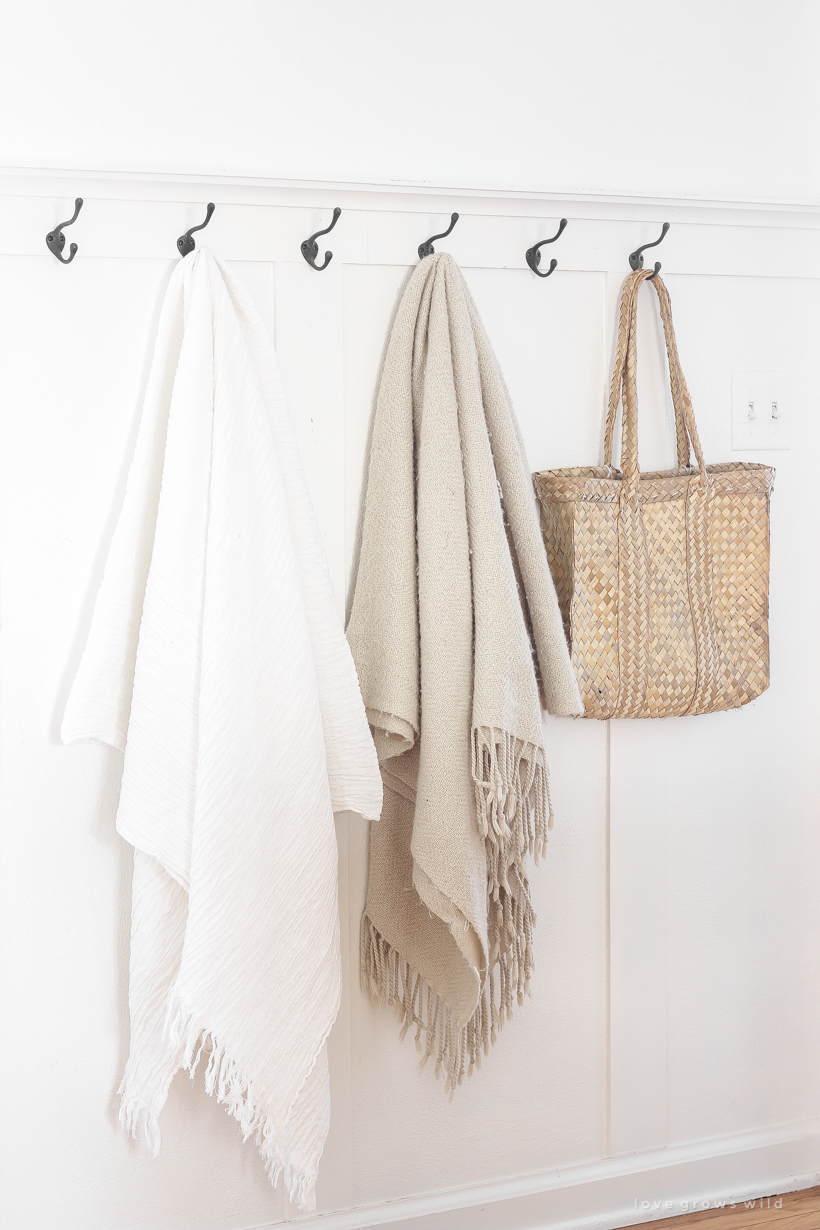 4 | Blanket Ladder
Using a decorative ladder to hold blankets is great for small spaces because it makes good use of vertical wall space instead of taking up precious floor space. You can see a DIY version I made years ago here: DIY Blanket Ladder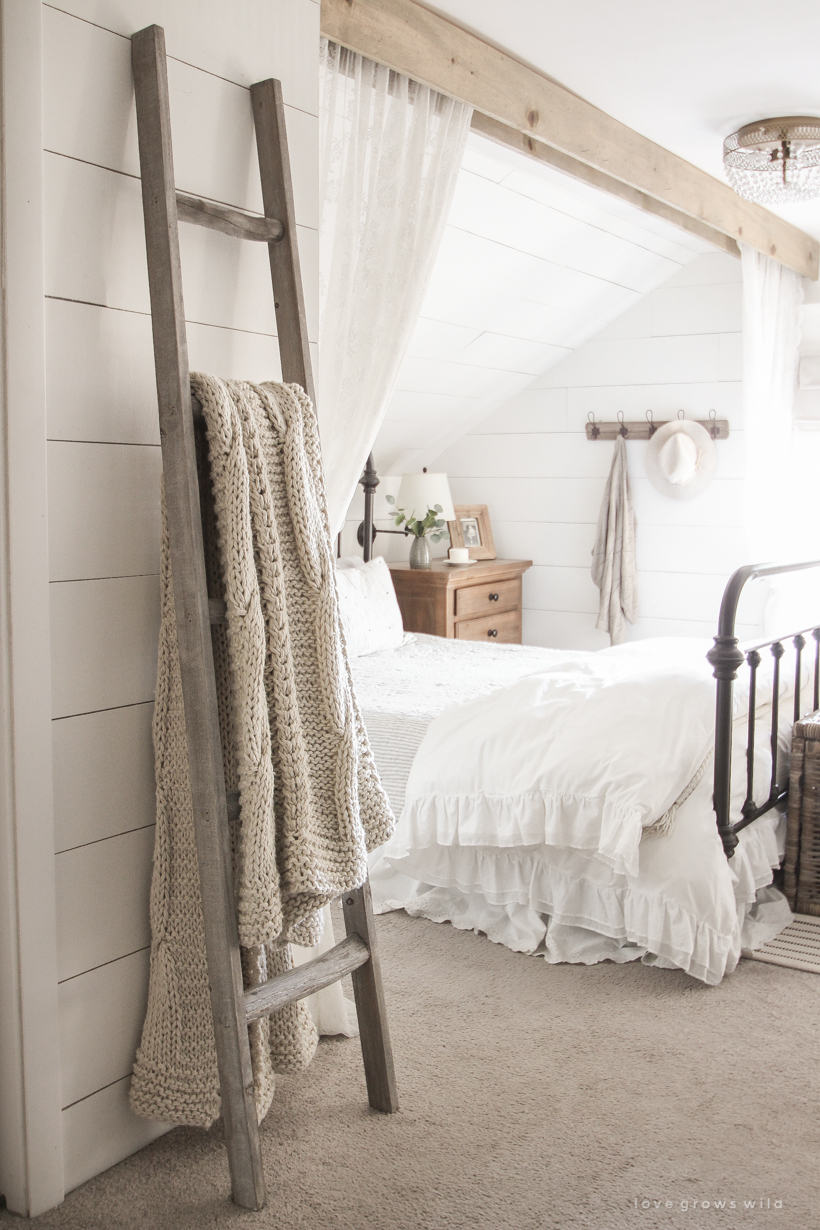 5 | Cabinets
If you don't have a traditional linen closet, adding some kind of cabinet or armoire could be a great hidden storage solution for blankets and other decorative accessories. See how I whitewashed this cabinet here: Whitewash Tutorial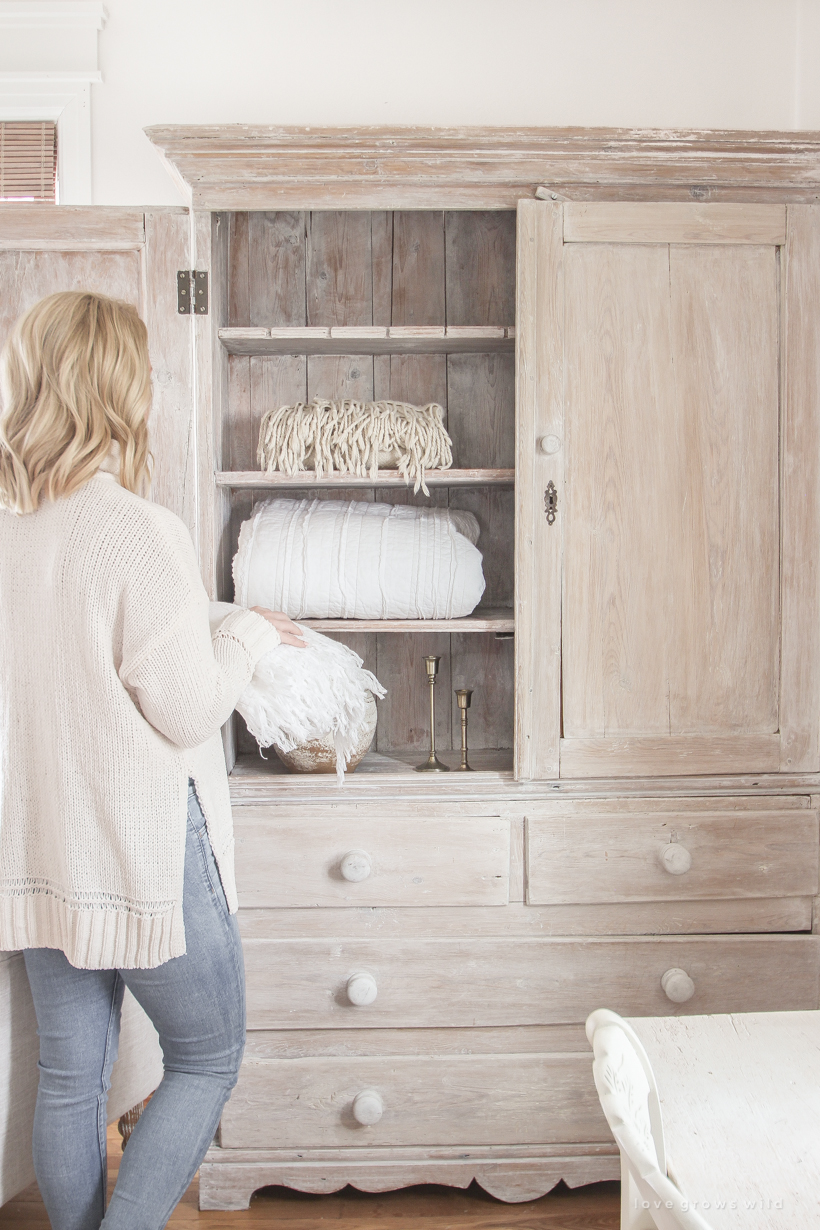 6 | Simply Draped
The easiest way to use your favorite cozy blanket is simply draping it down your sofa, a chair, or the foot of your bed. It adds an extra visual layer of softness and texture and is also close at reach when you want to snuggle up!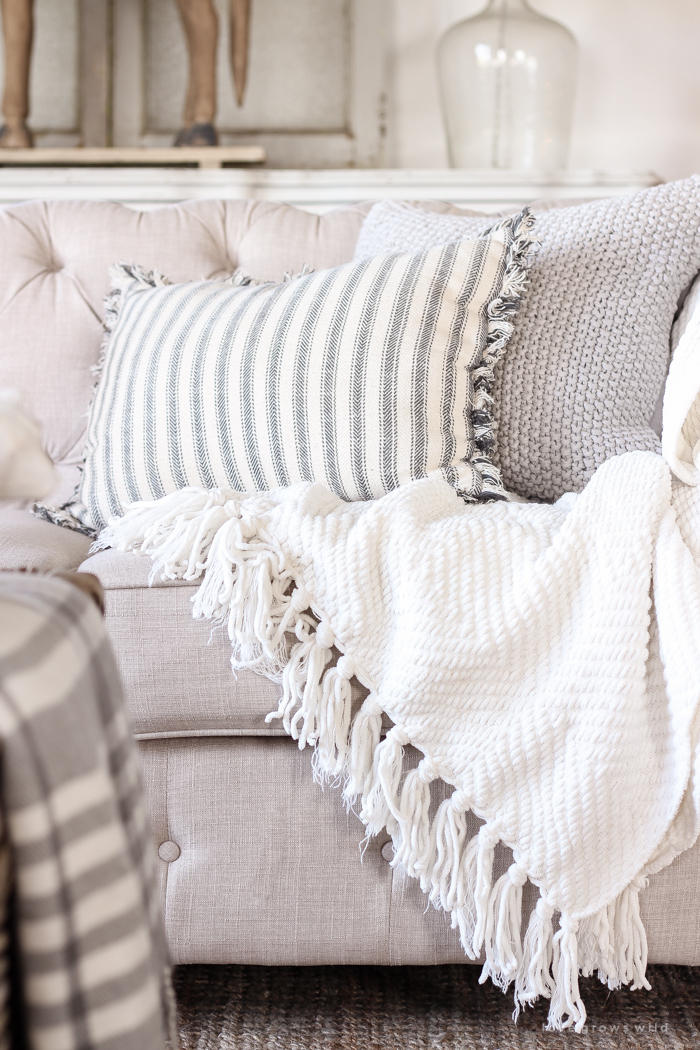 my favorite blankets:
click any photo to shop

I hope these tips are helpful and give you some inspiration for decorating in this in-between season. I'll be sharing more posts like this throughout the year if you like them! Thanks for being here today, sweet friends. xoxo Liz
As always, I sincerely appreciate you shopping through the links I share, which allows me to make a small commission from your purchase while your purchase price stays the same. When you use my affiliate links, I'm better able to create content for this blog as well as support my family, and I thank you from the bottom of my heart for supporting what I do!
---
LET'S KEEP IN TOUCH!
Subscribe to Blog | Follow on Instagram
Follow on Pinterest | Follow on Facebook