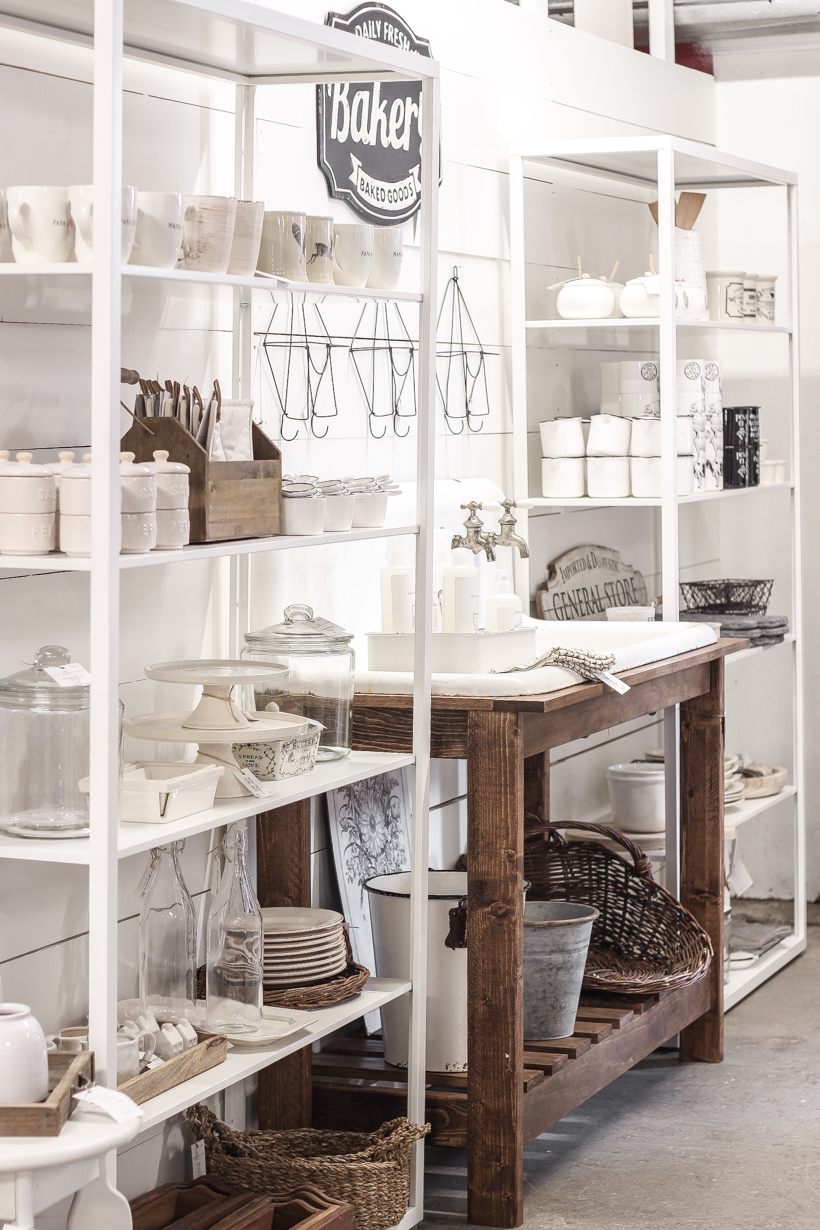 Today I have some really exciting news to share with you about a big project I've been working on the last few weeks! If you follow me on Instagram, you've probably heard the big news, but today for the first time I'm sharing photos (TONS of them!) and all the details of my NEW shop location for Love Grows Wild Market!
First a little back story… Back in 2017 after writing my blog for five years, I started wanting to share more than just online inspiration and reach people in a more personal way. So after gathering a ton of courage, I took a leap of faith and opened a small retail shop in a beautiful historic antique store in my home state of Indiana and filled it with items I love and decorate my own home with. Everything in the shop is an extension of my style that you see here on the blog, and being able to get out from behind my computer and meet people and help them find the perfect pieces to decorate their homes has been such a blessing for me and a welcome creative outlet each week.
When I first opened my shop, I was on the second floor of The Original Treasure Mart, which is massive historic building in Kokomo, Indiana that used to be a factory once upon a time, but has been turned into an amazing antique store with three different floors to shop on. I loved my little shop upstairs, but when the opportunity came up to relocate down to the first floor where a) more people shop and b) I wouldn't have to haul all my stuff up and down flights of stairs, I happily accepted the offer! The space I was chose is 50% wider than my old shop, which gives me so much more freedom to bring in more furniture to sell and get creative with my displays, and that's exactly what I've been doing over the last few weeks. Building, painting, cleaning, styling, and it's finally all ready for everyone to see!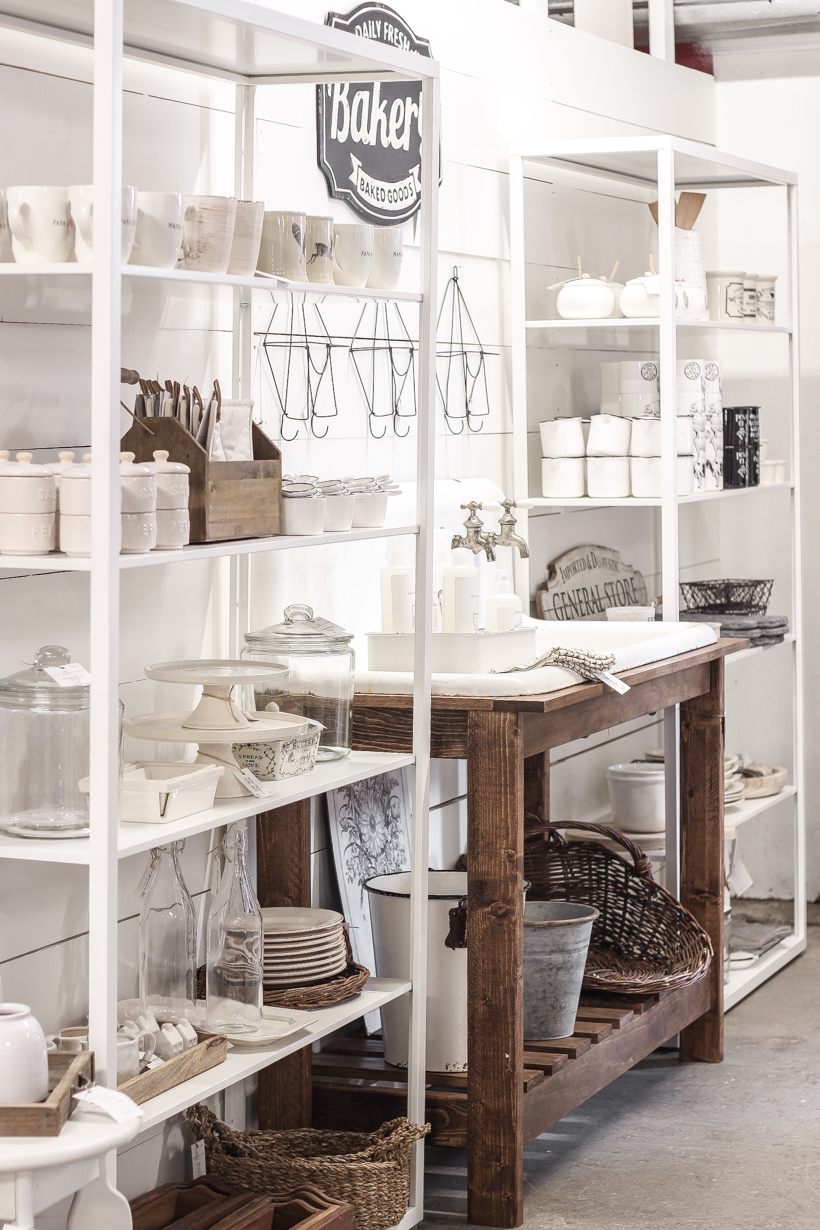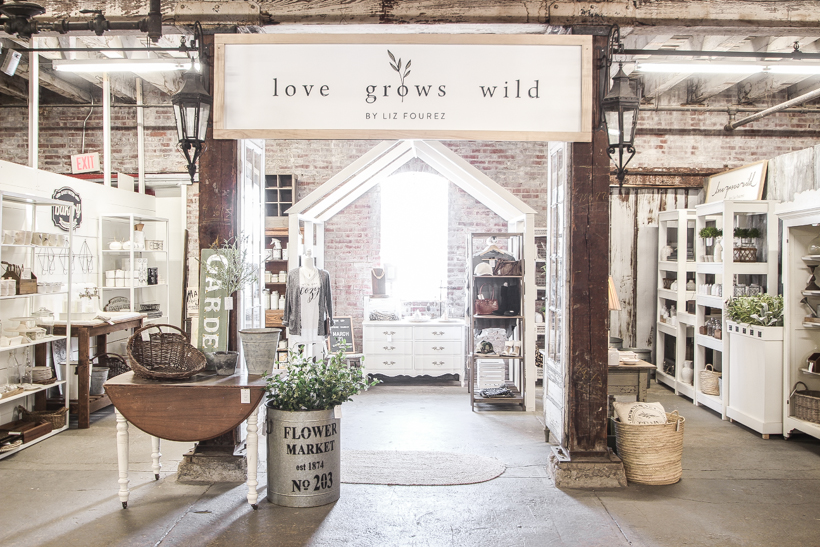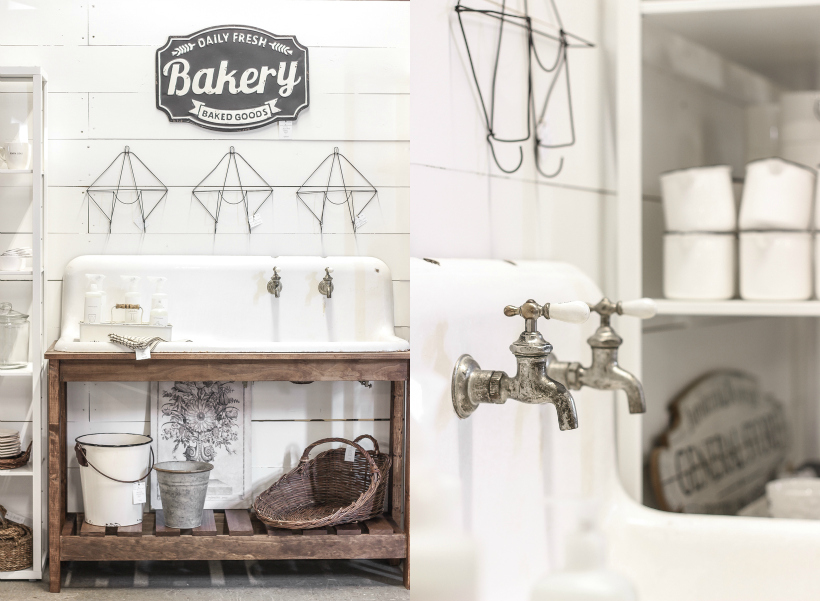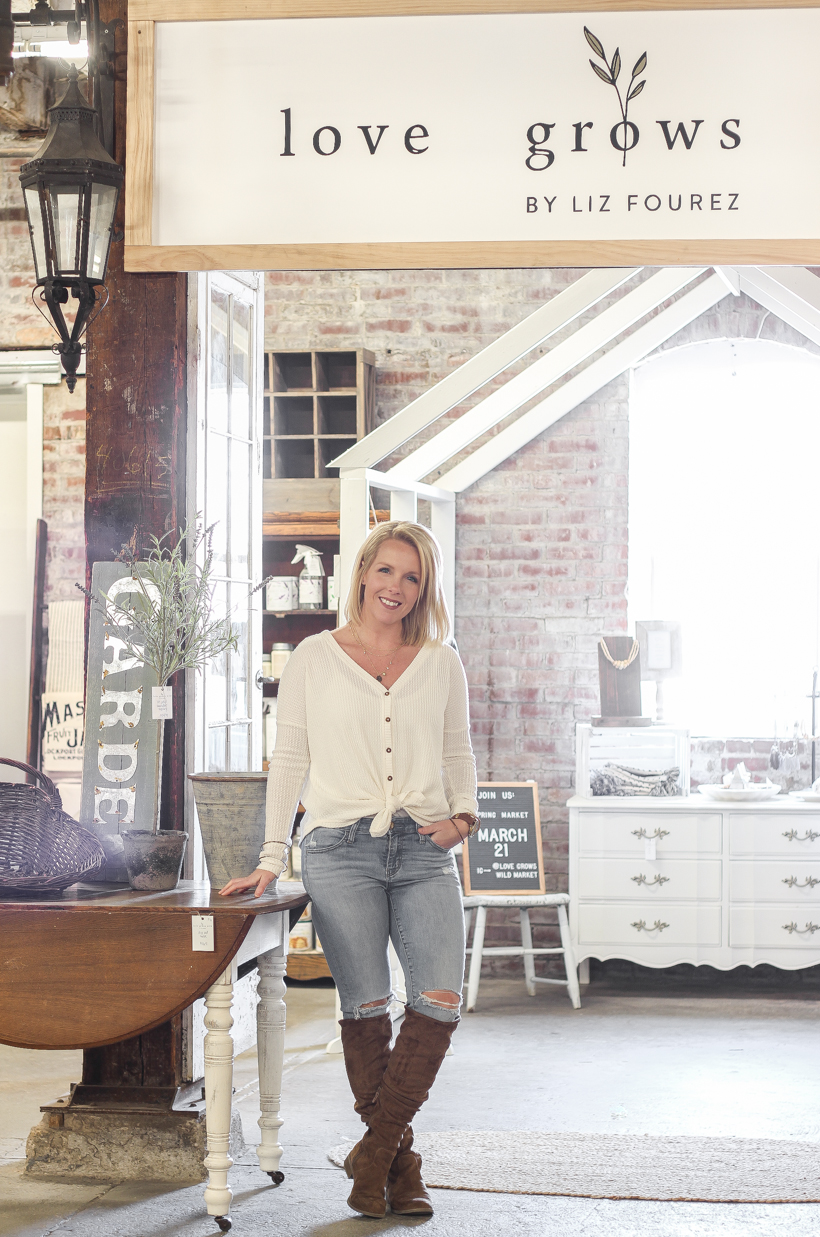 As always, I sincerely appreciate you shopping through the links I share, which allows me to make a small commission from your purchase while your purchase price stays the same. When you use my affiliate links, I'm better able to create content for this blog as well as support my family, and I thank you from the bottom of my heart for supporting what I do!
There is so much I want to share with you about this process and how much of my heart I put into this little shop, but first let's start with what the space looked like BEFORE I moved in.
I wanted to be able to design every little detail, from the walls to the paint and all the finishing touches, so we tore down the old half walls that weren't in terrific shape anyway and started from scratch.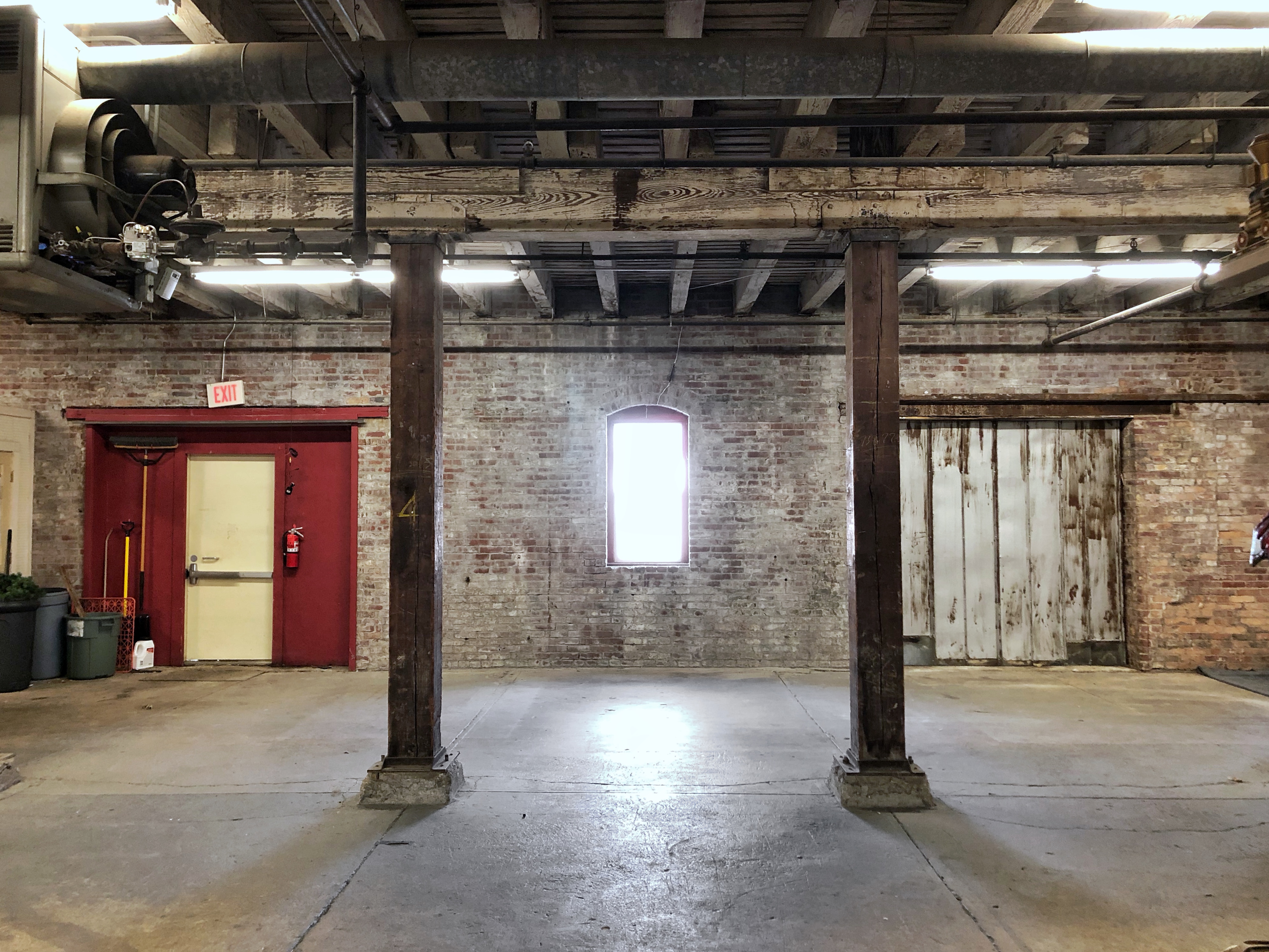 On the left side of the shop, I wanted a wall of white planked wood, similar to what the walls in my master bedroom look like. We bolted 2 x 4's into the beams on the ceiling and attached 1 x 8's horizontally across the 2 x 4's to give the look of shiplap. This cost about $150 in lumber to build and another $55 in paint.
When I remodeled my bathroom, I didn't use a high quality primer on the tongue and groove boards I installed on the walls, and a couple years later, many of the knots have bled through sadly. I learned my lesson and this time bought Zinsser B-I-N Advanced Primer, which will hopefully seal all the knots much better than what I used in my bathroom. I could definitely tell a major difference in how the primer went on, and it also made the second coat (I went with Swan White by Dutch Boy) of paint a breeze.
I wanted to keep the cost of this move as low as possible, so instead of installing another wood wall on the right side of the shop, I used big sheets of old metal with tons of beautiful patina to give it a unique look. They were already hanging in my shop up on the second floor, so I just built a frame out of lumber and screwed them into the wood.
What I love SO much about this old building is all the character it has… the faded brick walls with arched windows, the massive wood beams on the ceiling, the old wood floors upstairs that creak and squeak as you walk across them… I can't tell you how many times I walked every inch of this building while I was looking for inspiration for my book. You can feel the history in here, and there is so much to look at around every corner.
My goal for this space was to make it look very Love Grows Wild while still honoring the historic beauty of the building, and the combination of bright whites with rusty metal, distressed wood, and faded brick is more than I could have ever dreamed of… this is definitely my happy place!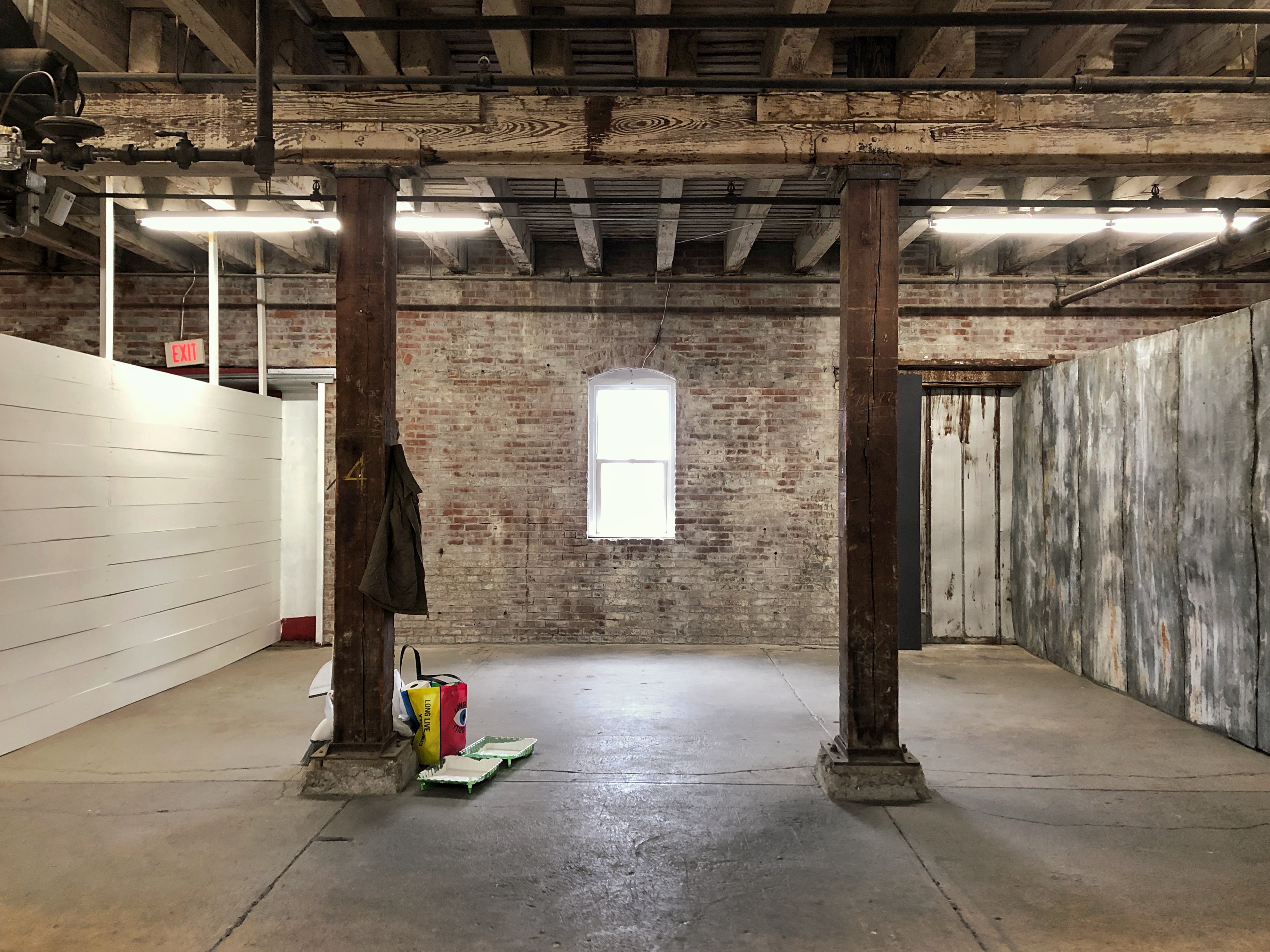 Because my new space is so much wider than my previous one, I knew I would have some extra room to play around with, and my mind just wouldn't stop dreaming up ideas. Have you ever experienced your creativity going into feast or famine mode? I sat down with a pen and paper one night and started sketching and ideas just kept pouring out of me. These times of creative overdrive are both equally exciting and overwhelming for the long to-do list of projects I was creating!
To fill up some of the space in the center of my shop, we built what I'm calling my "mini house". I came across this photo of a garden structure on Pinterest and thought it would be the perfect thing to add some architectural interest and also extra wall space for staging furniture on. I am obsessed with how it turned out, and the whole thing only cost $48 in lumber to create!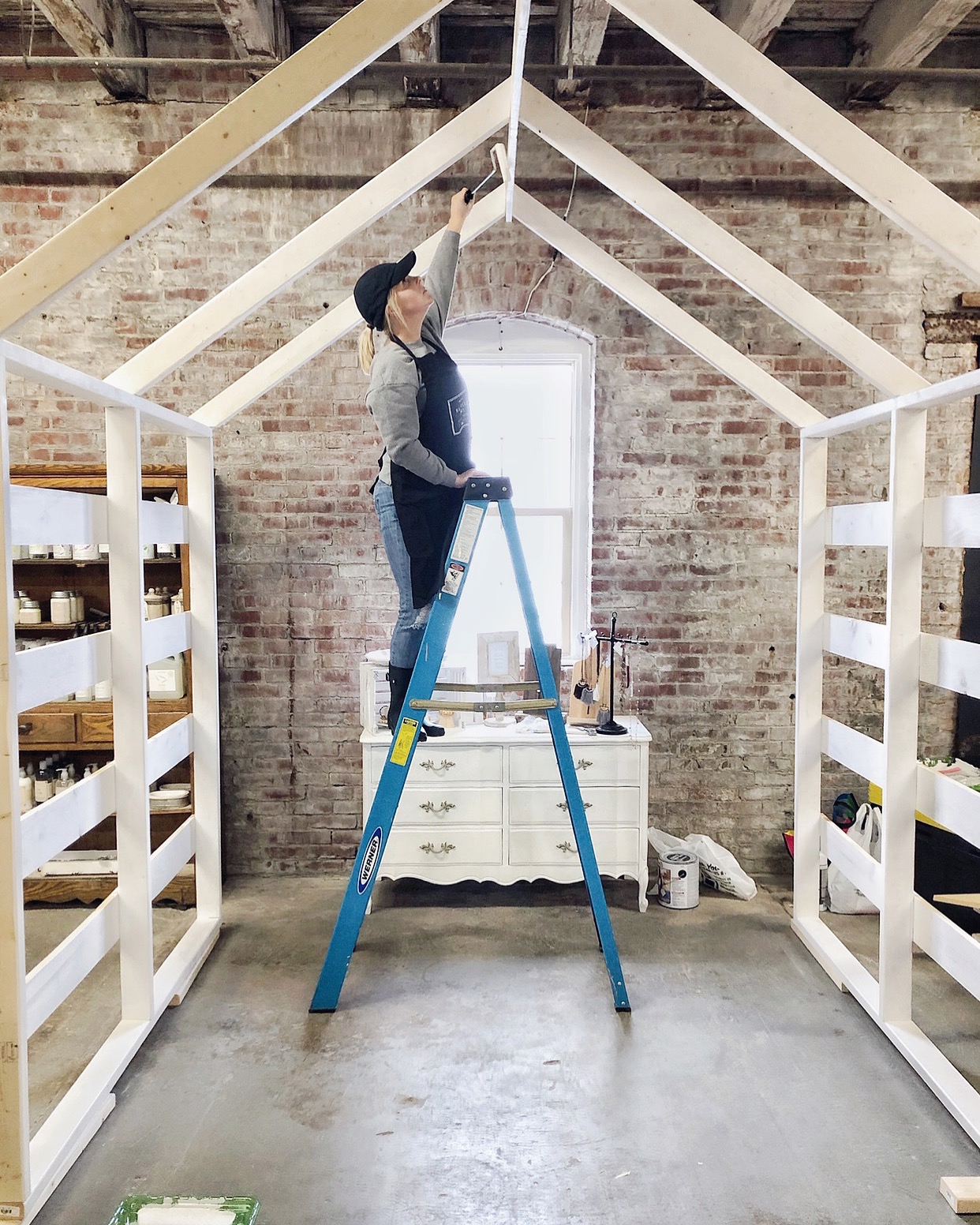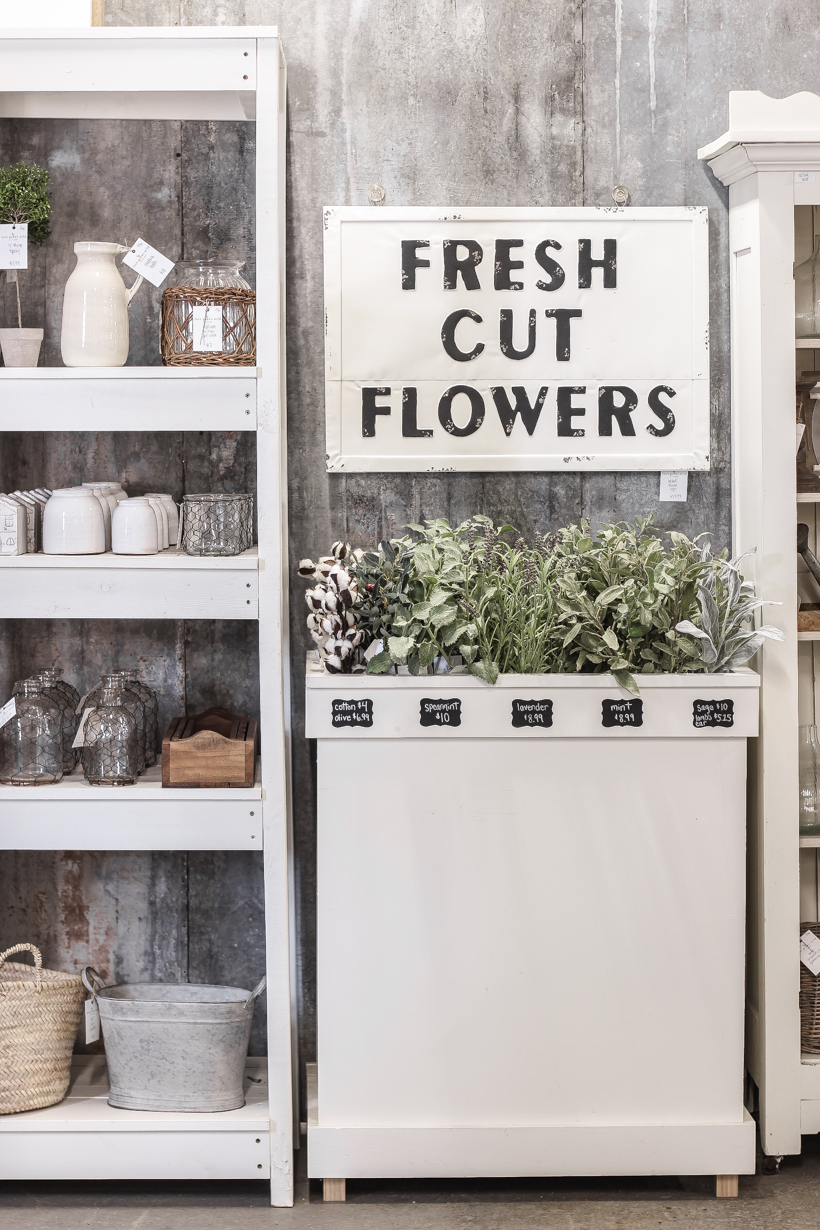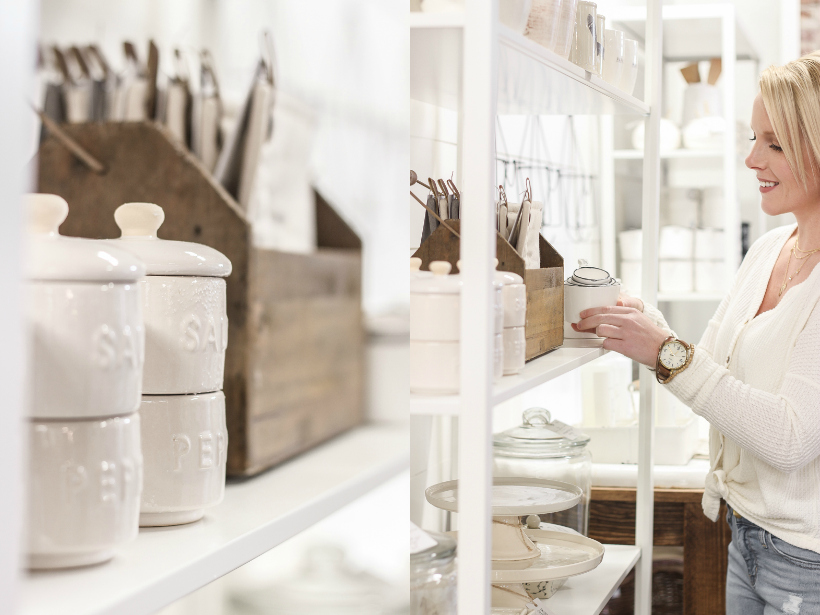 Another big project that I dreamed up and couldn't get off my mind was creating this kitchen display along my white wall using an antique sink as the focal point. This was one of the more difficult projects I tackled, but the end result was SO worth it!
A few weeks ago I was walking down into my damp, spiderweb-filled basement to do laundry and looked at the gross old sink sitting at the bottom of the stairs. This sink has been in the basement for decades (probably since the house was built in the 1940's), and I've always thought it would be neat to do something with it. I've considered building a potting bench to put it in, but I just never got up the gumption to go through with it. This sucker is HEAVY. When the thought popped into my mind that it could be used as a kitchen display in my shop, I knew exactly the type of furniture base I wanted to build for it and exactly how I would stain the wood and all the cute ways I could style my old antique sink. I was SO excited to finally do something with it!
It took many, many baths to scrub off all the cobwebs, dirt and rust, and I nearly died trying to haul it up the basement stairs (with help, of course), but I did it. I built a base for the sink that is a combination of this console table and this potting bench and stained the wood in a combination of Minwax English Chesnut and Weathered Oak, sealed with Dark Wax.
I asked my sweet Instagram friends to help me find a wall mount faucet for this sink that wouldn't break the bank (since it's only being used as a display), and someone found two antique faucets, one hot, one cold, on eBay for just $25. They totally make the display! I could not be happier with how this little area turned out… the wall to display and hang items above the sink, the shelf I added under the sink for extra storage… it all came together exactly how I envisioned.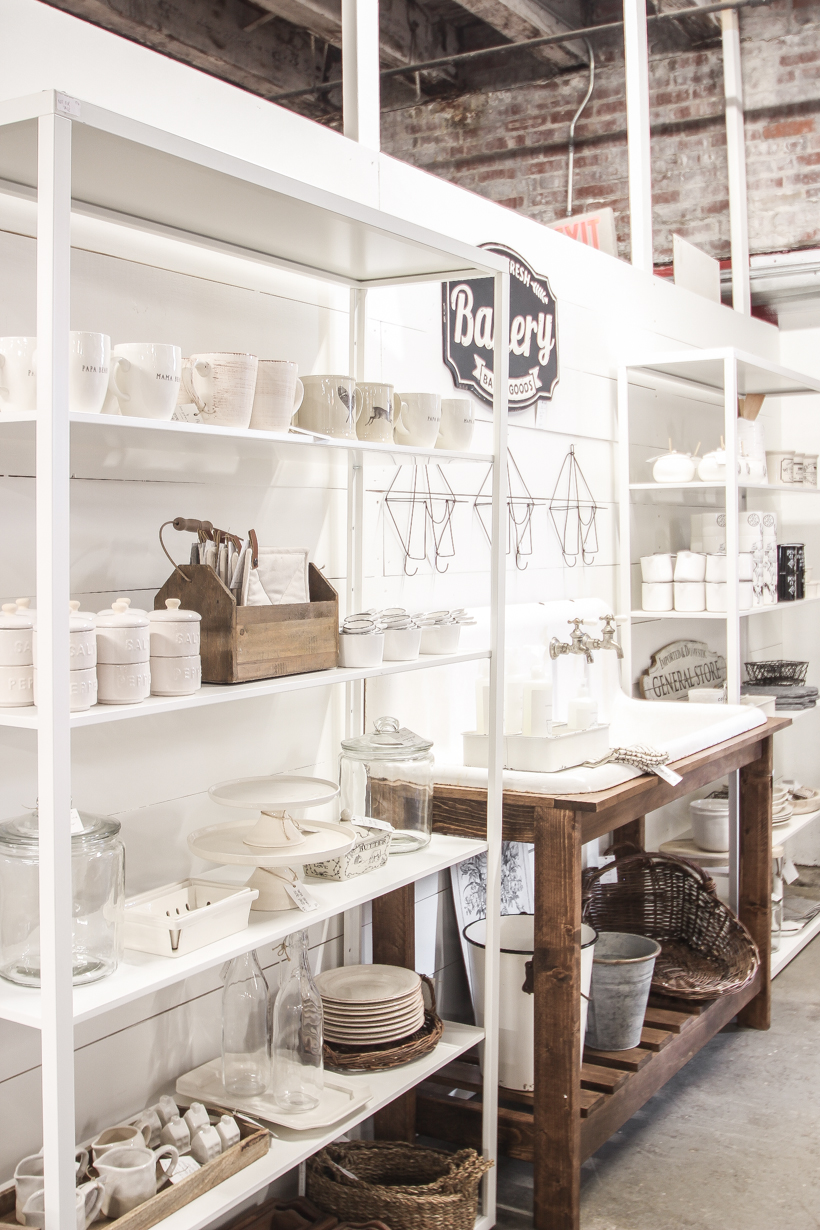 Some of you who have been following me for awhile might remember these hanging lanterns that used to be in my living room years ago. Does anyone remember these beauties? When I didn't have a place for them in my house anymore, I moved them to my shop, and they make such a stunning entrance flanking either side of my new sign and updated logo to match my website.
Again, trying to re-purpose and save money, I took a giant 8 x 4 foot chalkboard that I made for my old shop, cut it in half, and repainted it to create the new sign for my shop entrance. You may have seen some of the process I shared on my IG stories, but I used my Silhouette CAMEO cutting machine to create a vinyl stencil of my logo and then painted the black letters over the white background. I don't pull out my Silhouette as much as I used to when I did a lot more crafting, but when it comes to making signs, there is no easier or better way!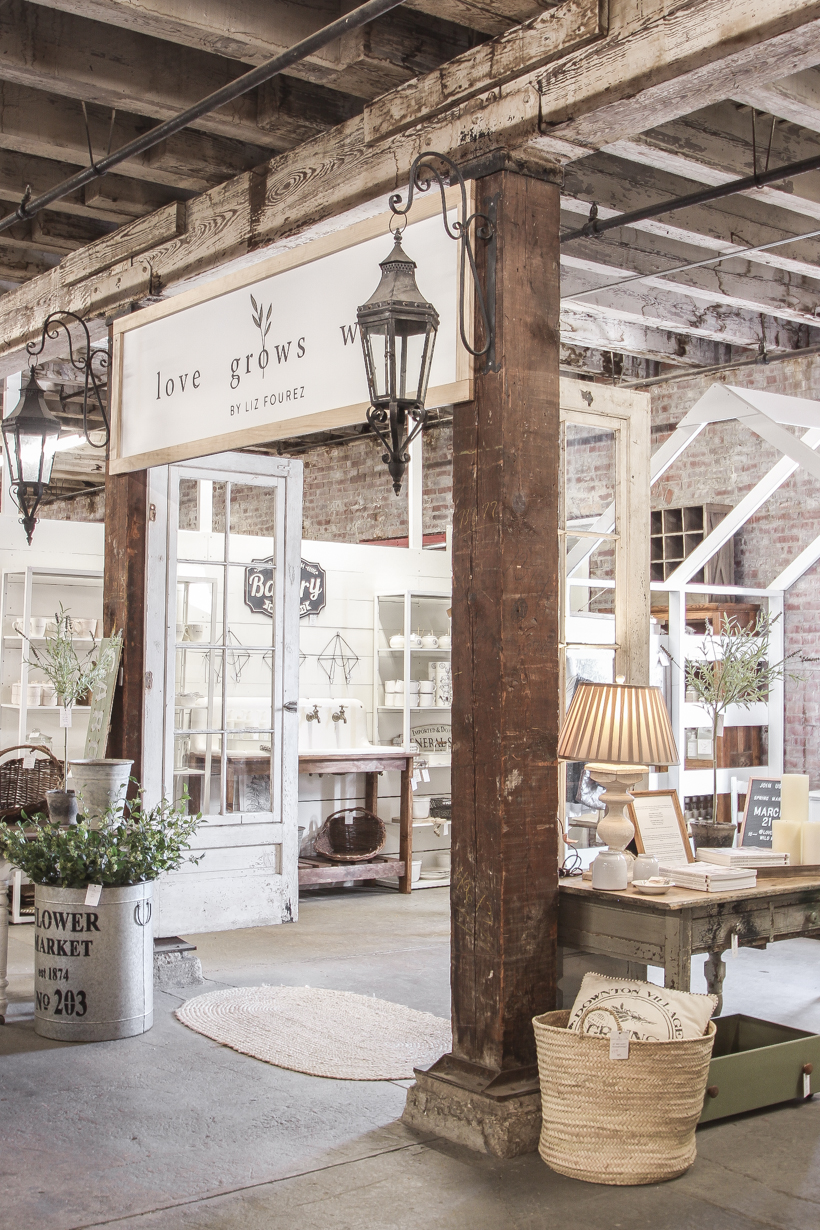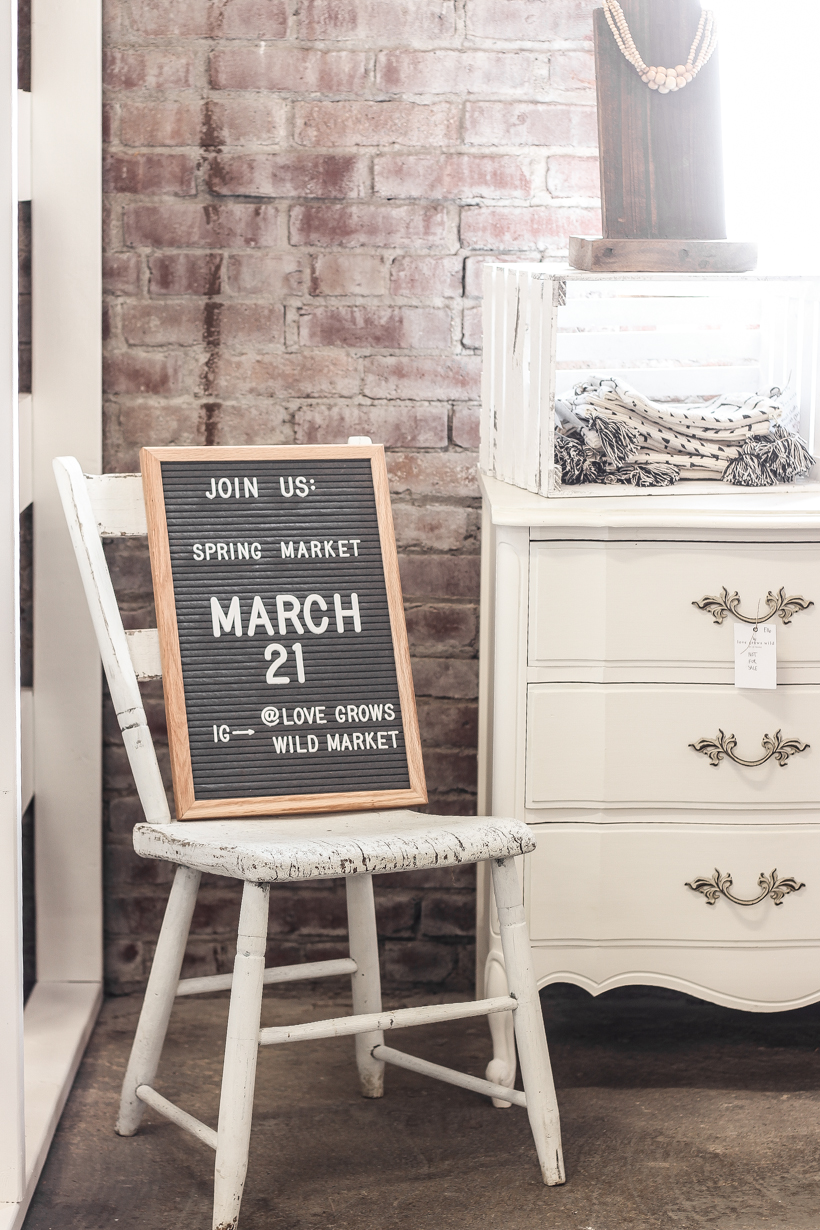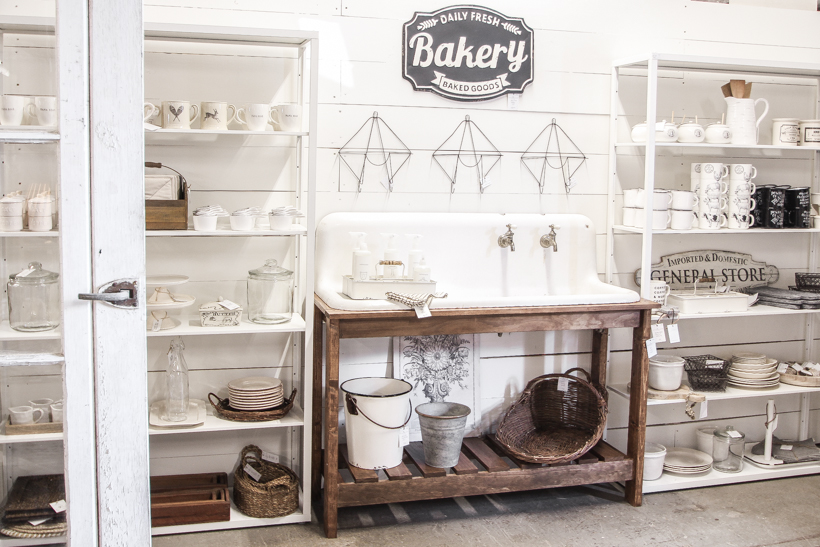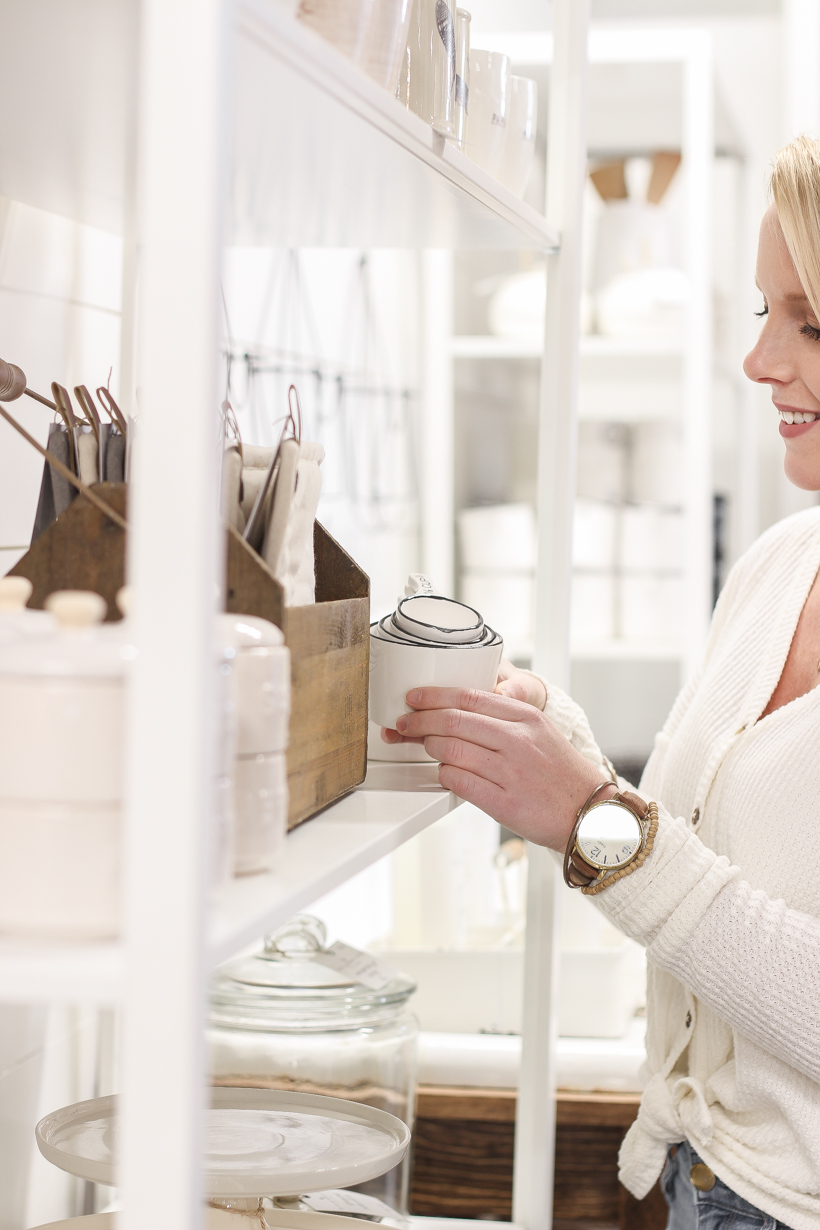 You guys know I use a touch of greenery in pretty much every room of my house, so it was really important for me to have pretty faux greens in the shop that look as realistic as possible. I love this little floral section that I change out with the seasons… flowers for spring, garden herbs for summer, wheat stems and branches with colorful leaves for fall, and evergreens for winter. This little corner makes me so happy and ready for warmer weather!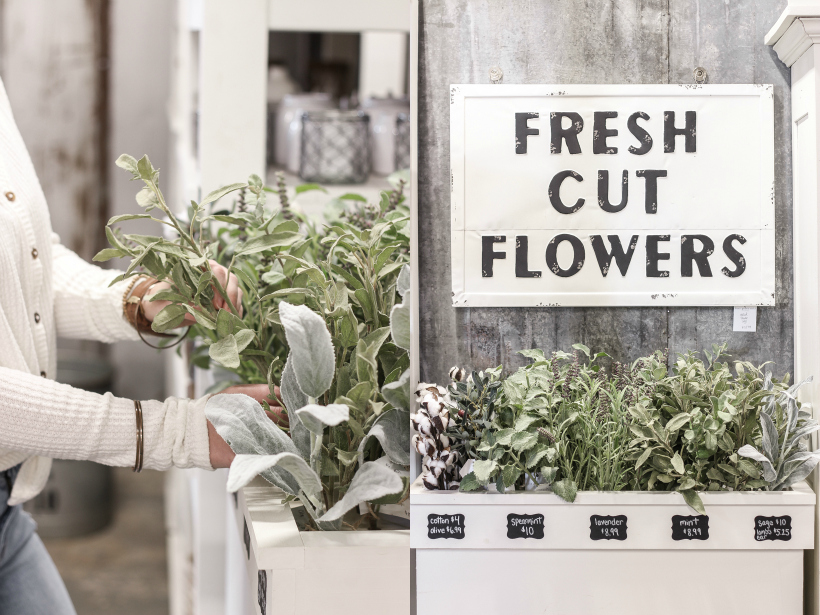 Another little personal touch I added to the shop was a pair of antique French doors that I hung on the wood pillars by the entrance. A few years ago I was in one of the old barns on the farm and spotted these doors on the ground sitting in piles of hay. I had no idea what I would ever do with them, and they were covered in animal yuck. But I just couldn't stand the thought of them wasting away in the barn and brought them home with me. They've basically just been leaning against the wall in my breezeway for the last several years, without a permanent place to put them. But remember my goal of wanting to add more history and vintage charm to the new shop location? These doors fit in perfectly!
I decided to hang them on the wood pillars as though the doors to the shop had been opened, welcoming you to come in and look around. It's the little details like these that make me SO in love with this space! I can't wait to play around with them more, hang some wreaths, set some refinished furniture on either side… the possibilities are endless!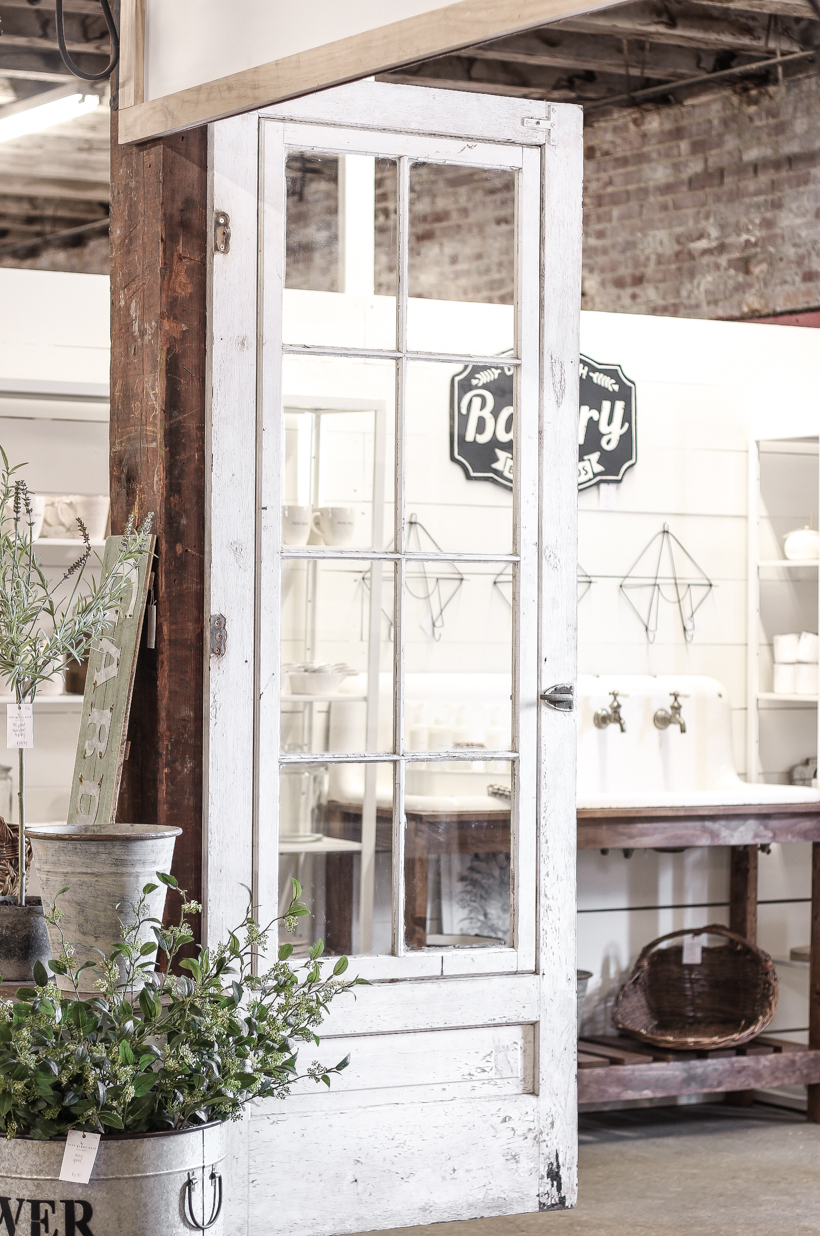 My main focus for the shop is home goods, but I did utilize my little "mini house" to add a curated collection of clothing and accessories that looks and feels exactly like my decorating style. Cozy neutrals, lots of texture, and timeless over trendy!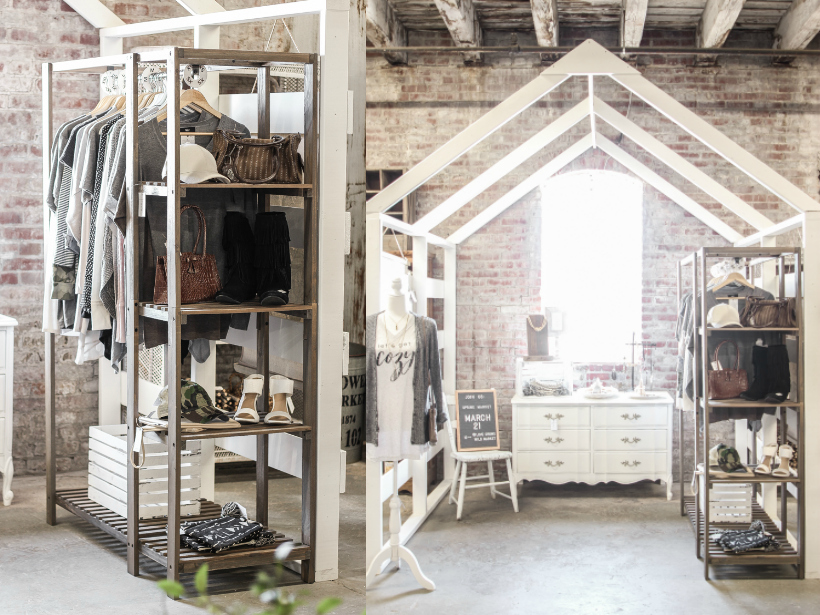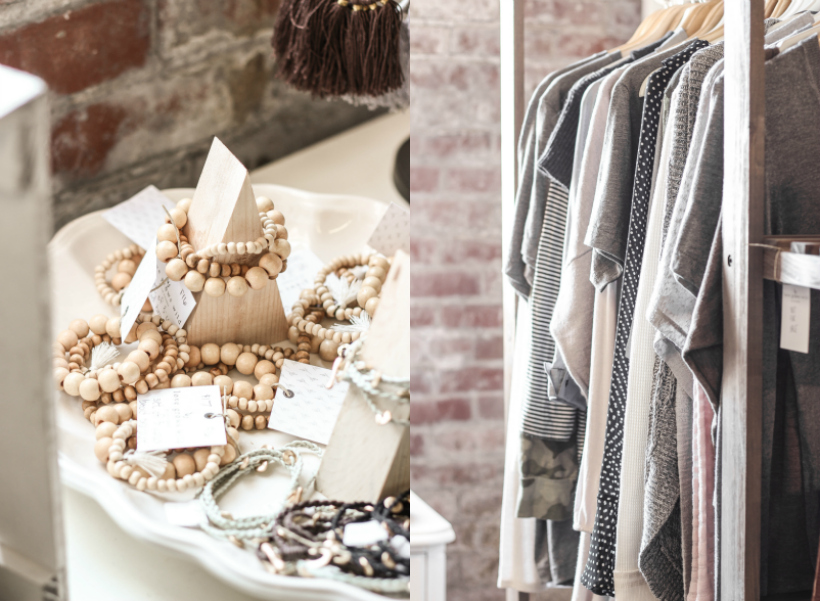 I have to mention one of my very favorite products we carry in the shop: Antique Candle Co. candles! They are a small, but quickly growing local business, and they hand pour their amazing soy-based candles right here in Indiana. The candles come in mason jars with the prettiest neutral-color labels and white wax, so they go with any decor and style. Their candles burn clean and have the purest scent to them, and I actually will have a chance to visit their studio in a couple weeks to get a behind-the-scenes tour and help make some candles myself!
I'm all about supporting incredible female owned small businesses, and Antique Candle Co. is one I sincerely encourage you to try. Some of my favorite scents are Sweet Lemon and Country Pear!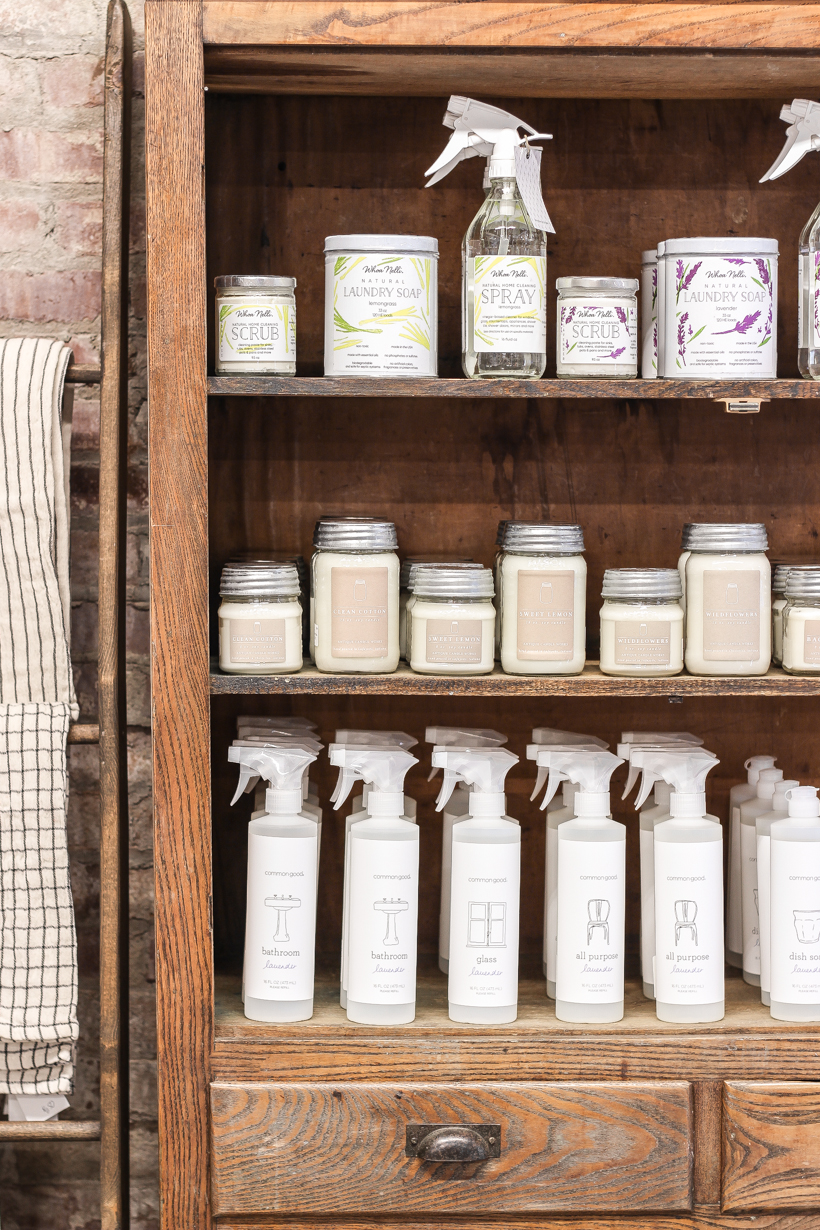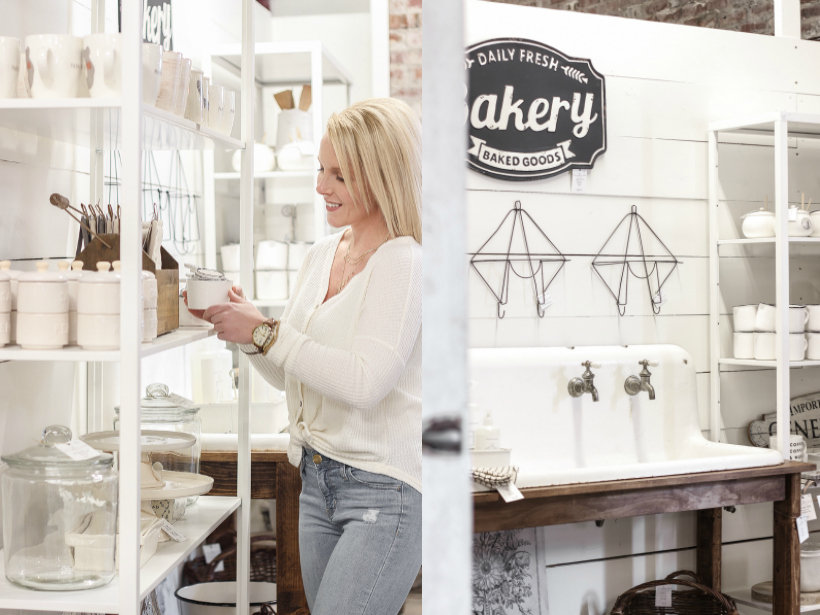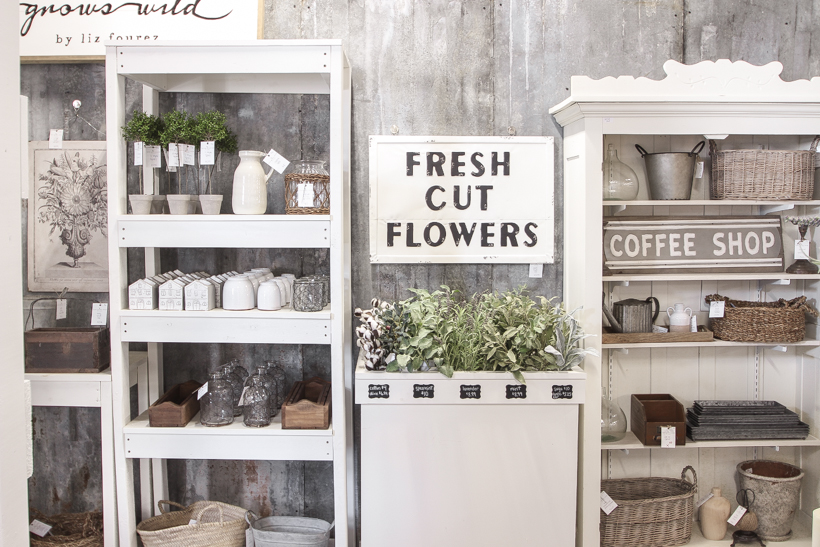 Of course, I also offer my book, A Touch of Farmhouse Charm, in the shop as well. The bonus of buying a copy here is they are all signed by me!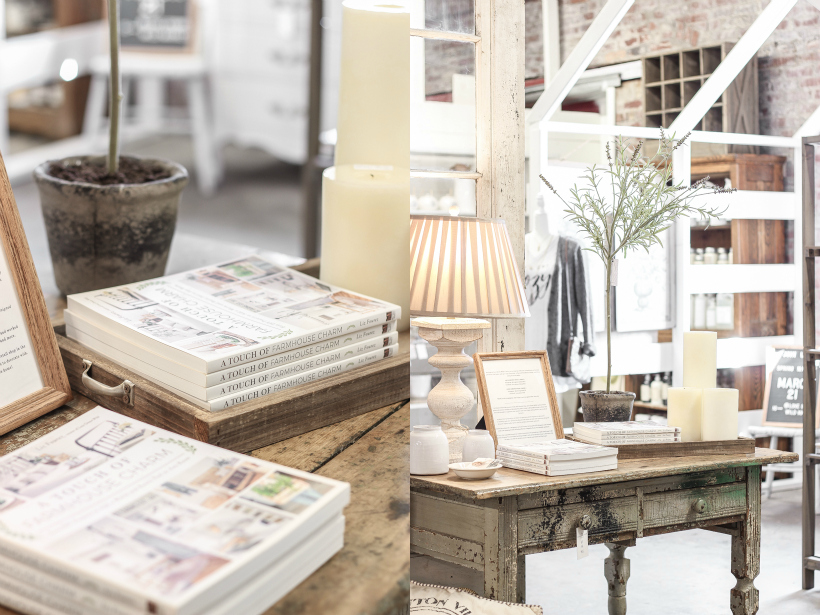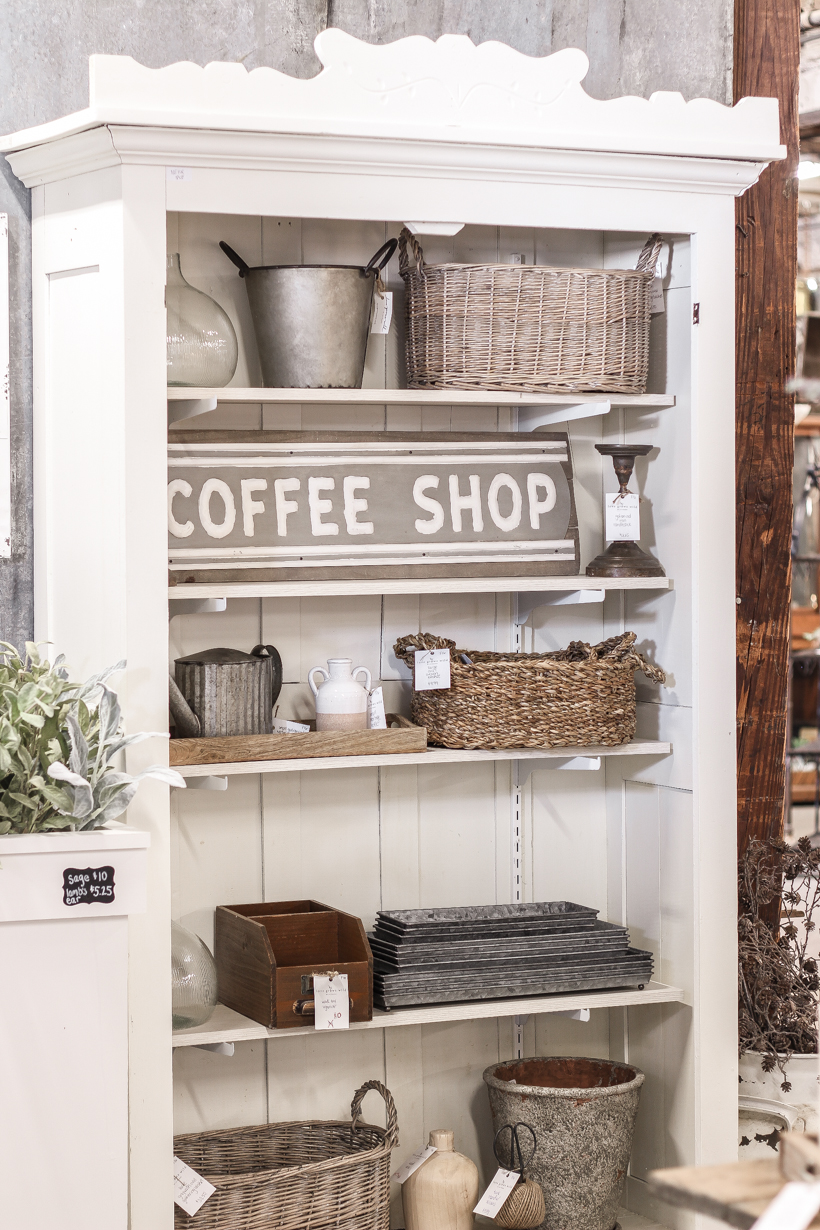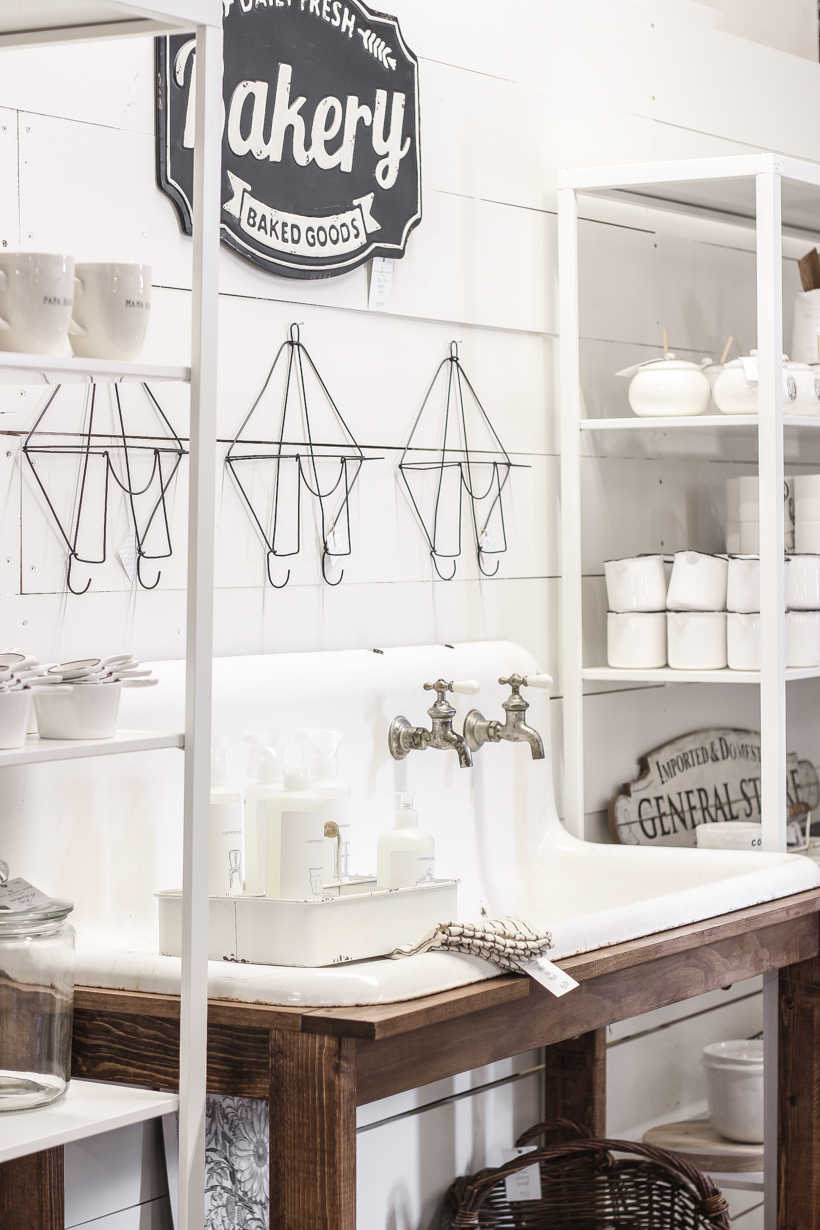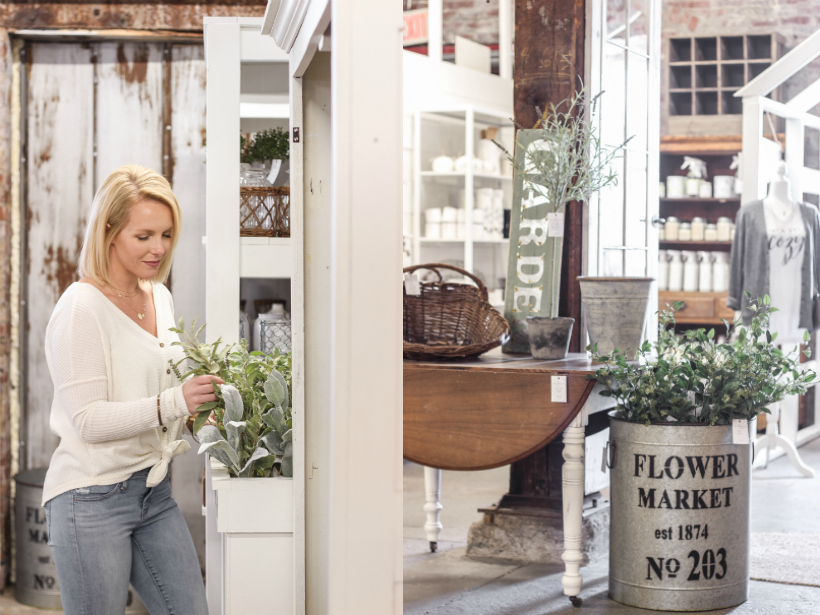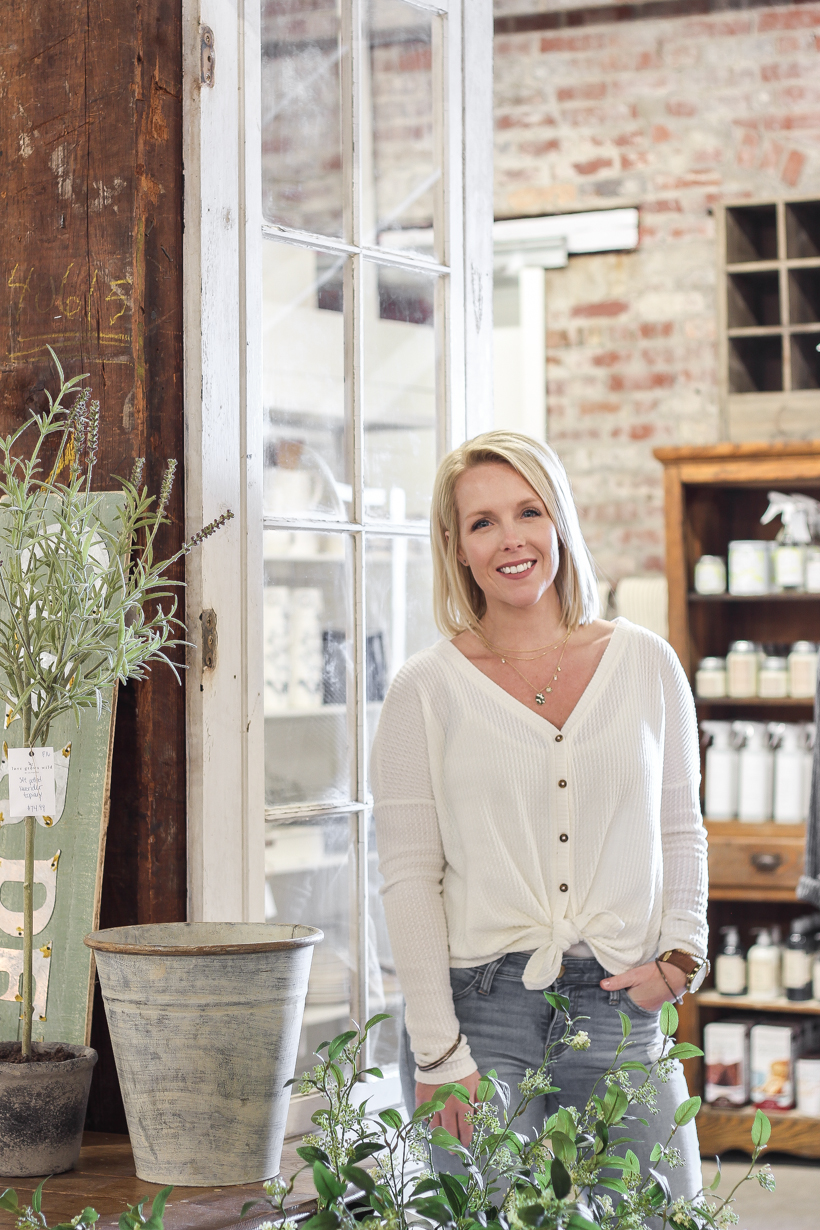 Love Grows Wild Market
located in The Original Treasure Mart
1201 East Vaile Avenue, Kokomo, Indiana 46901
Open Monday-Saturday 10-8 pm + Sunday 12-5 pm
Thank you all so much for being on this journey with me as I navigate life, motherhood, striving to be a successful entrepreneur, a single parent, and continue building the amazing supportive community we have here. You all are so sweet and encouraging, and if you are ever in the Indiana area, I would LOVE for you to stop by the shop and visit! Be sure to use #lgwmarket in your IG photos so I can find them if you do! The really special thing about the building I'm in is all the other cute shops and antique dealers that I've gotten to meet and work with since coming here. You could spend a good couple of hours shopping here, so it's definitely worth the road trip!
---
Subscribe to Blog | Follow on Instagram
Follow on Pinterest | Follow on Facebook