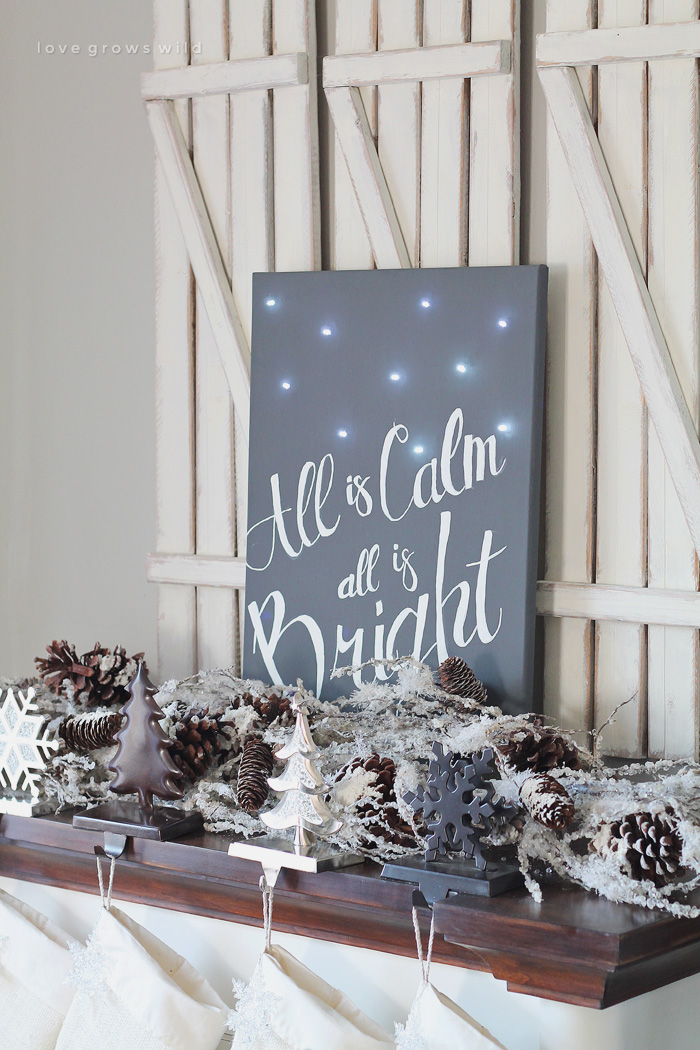 Learn how to make this festive canvas art that will light up your home for the holidays!
Sitting in my living room in the evening, the Christmas tree lighting up the room, a cozy blanket on my lap and a mug of hot chocolate in my hand, listening to our favorite Christmas carols on the radio while watching the snow fall outside…
If you could bottle that up and make it last all year long… I would be one very happy camper! There's no better feeling than a warm and cozy home dressed up for the holidays, and I'm trying to soak up every last bit of it over the next few weeks before it all gets packed away until next year. Why can't it be Christmas all year long? Oh, that's right… I'd be broke. And about 100lbs. heavier. On second thought, I'll just enjoy it while it lasts! 🙂
As I was re-arranging ornaments on the tree the other day (for the 100th time), I had an idea to re-create one of my favorite art pieces from our gallery wall with a Christmas theme, and I came up with this Silent Night Twinkle Light Canvas. LOVE!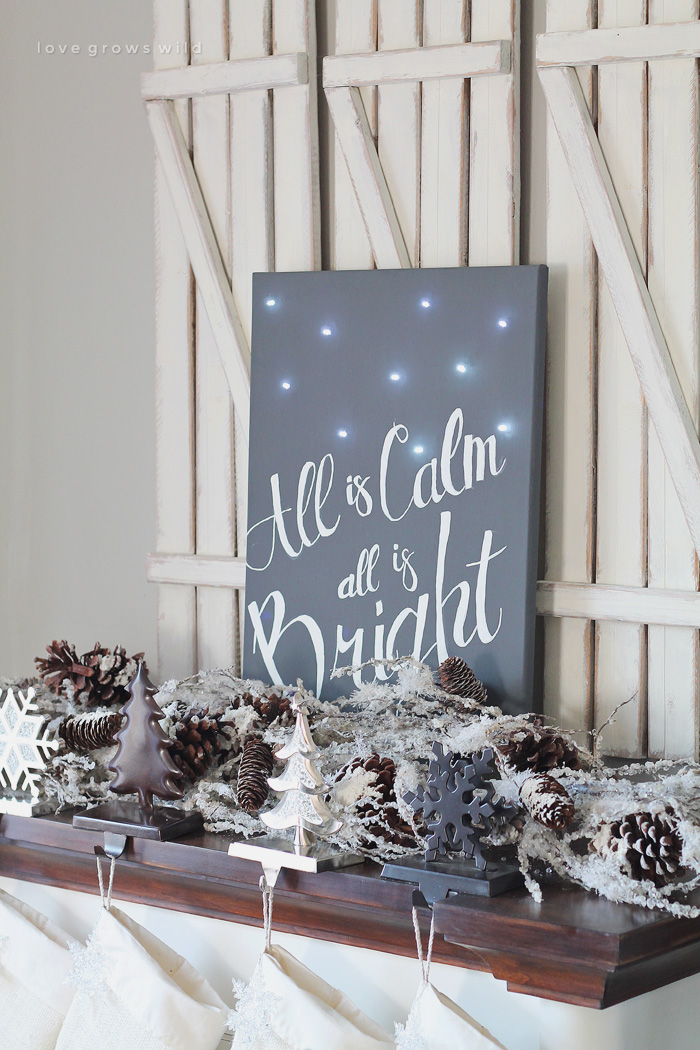 The original version of this canvas art was a simple black and white "Happily Ever After" sign that hangs above our big couch on the gallery wall, and I used the same method to create this holiday version. But this time, my friends… I added some pretty twinkle lights! You can never… I repeat, NEVER have enough Christmas lights in your home for the holidays. It's a fact. 🙂
Supplies:
– 16″ x 20″ canvas (from Michael's)
– 2 paint colors (I used DecoArt Chalky Finish in Relic and Lace)
– paint brush
– projector
– pencil
– set of battery-powered twinkle lights (from Michael's)
Since I wanted the canvas to look like a star-lit sky, I started by painting the background a dark charcoal gray. I used DecoArt's Chalky Finish paint, which dries to a beautiful, soft, chalky finish that I just love. I first tested this paint on the inside of my refinished media console in the living room and fell in love with how smooth and silky the paint went on and how well it covered in even just one coat. If you guys haven't tried this stuff yet, you need to! (P.S. there may just be a GIVEAWAY for you at the end of this post!)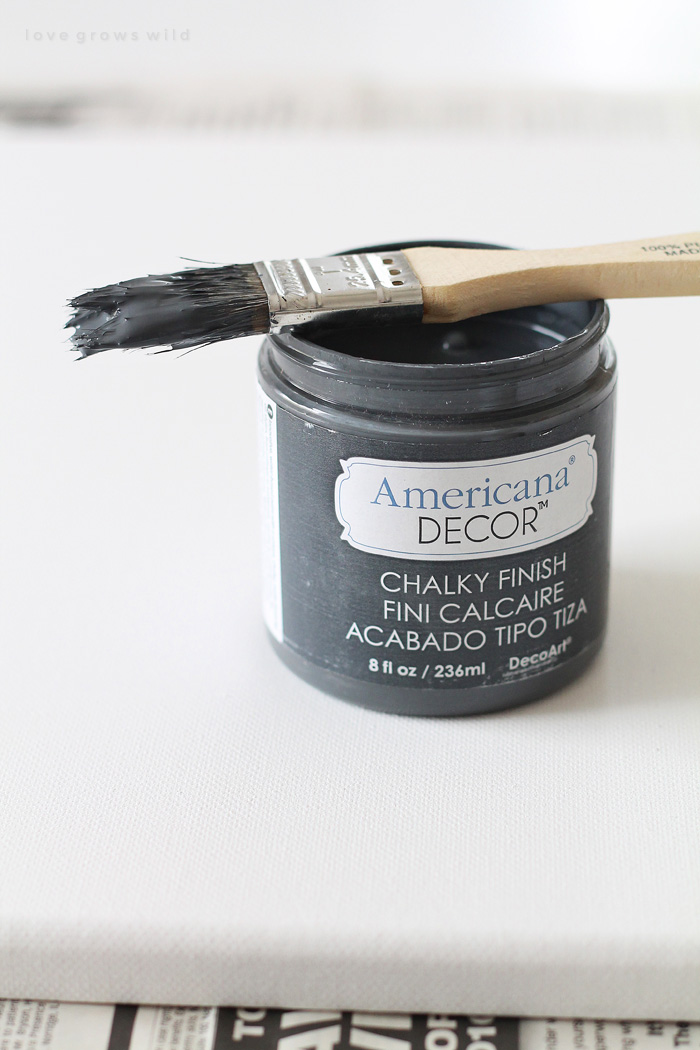 I painted one coat of Relic, applied with a brush, on both the front and sides of the canvas.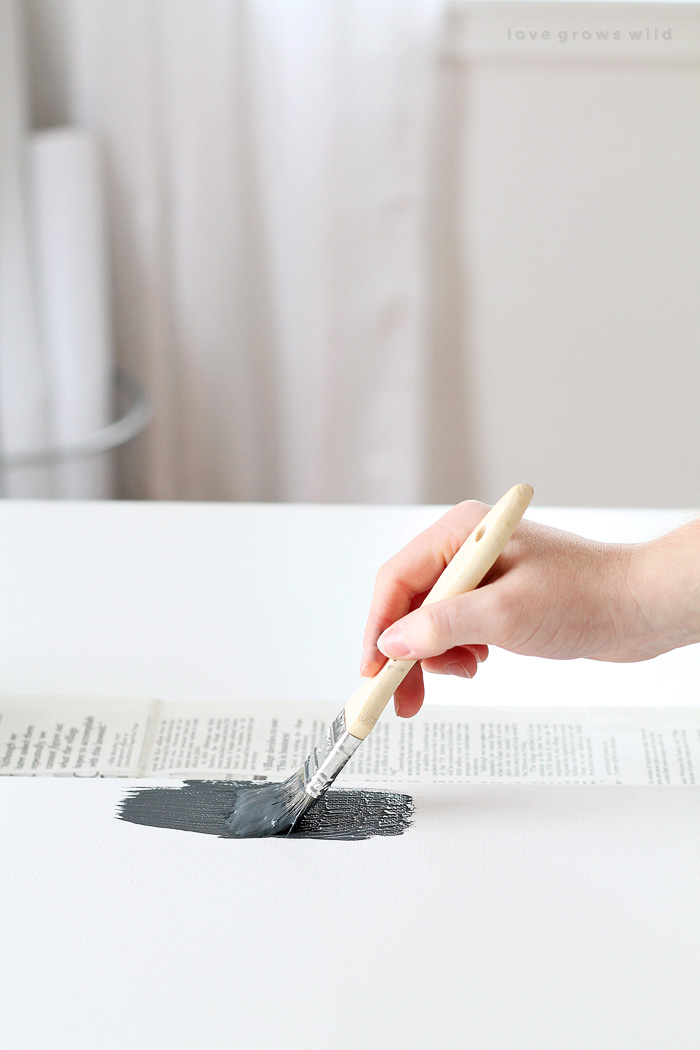 Once that was dry, I added "All is Calm, All is Bright" from Silent Night to the bottom of the canvas. You can find detailed instructions for this process on my tutorial for the original canvas script art, but here's the basics of it:
I created the design for my wording on the computer (Microsoft Word works well for this) using my favorite Antrokas font. Then I printed it out and used a projector to transfer the image onto my canvas. I first traced the letters with a pencil, then went back and filled them in with a creamy white paint, DecoArt's Chalky Finish in Lace.
And because I already know what your next question is going to be… I'm offering my design as a free printable that you can download at the bottom of this post! Yahoo!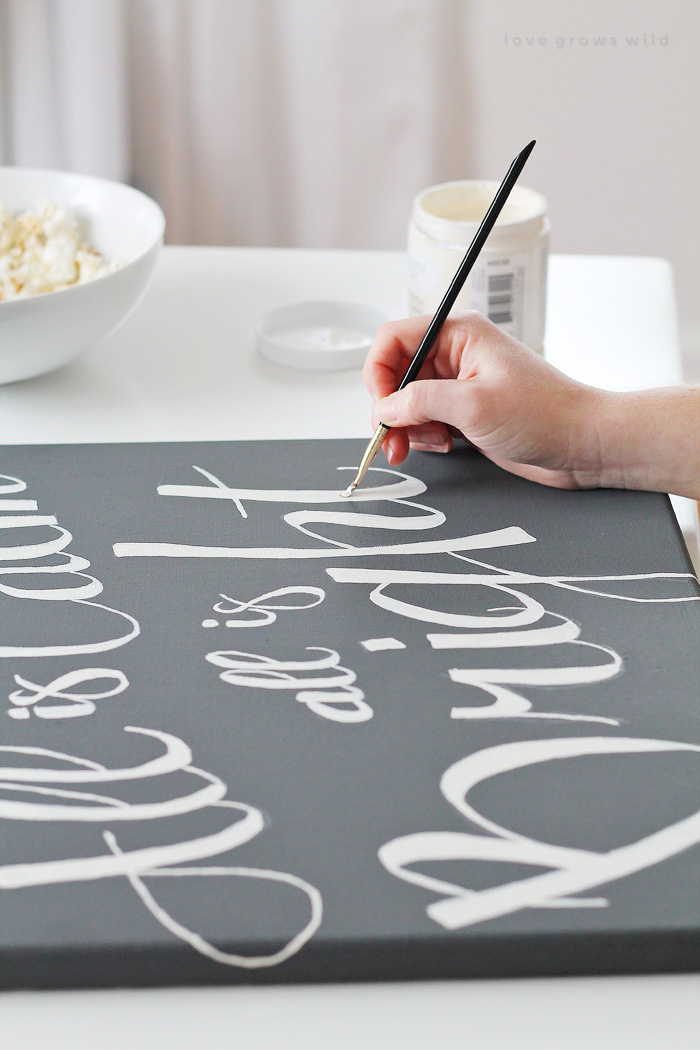 Side note from the above photo: Crafting munchies are a real thing. Keep a bowl of popcorn nearby to munch on while you paint. 🙂
Now it's time to add the twinkle lights to your canvas! This step is obviously optional, but I think it adds such a beautiful touch, and like I said before… you can NEVER have enough Christmas lights. The set of lights I picked up from Michael's came with 10 twinkle lights, so I mapped out where I wanted each light to go on the canvas and marked the spots with a little sticker.
Using an X-Acto knife, I made a small cut in the canvas and threaded each light through from the back of the canvas. To make sure the lights stay in place, I used a super fancy, high-tech method also known as: tape. It may not be pretty, but it works! It's on the backside of the canvas anyway, so no one but you will ever know the tape is back there holding everything together.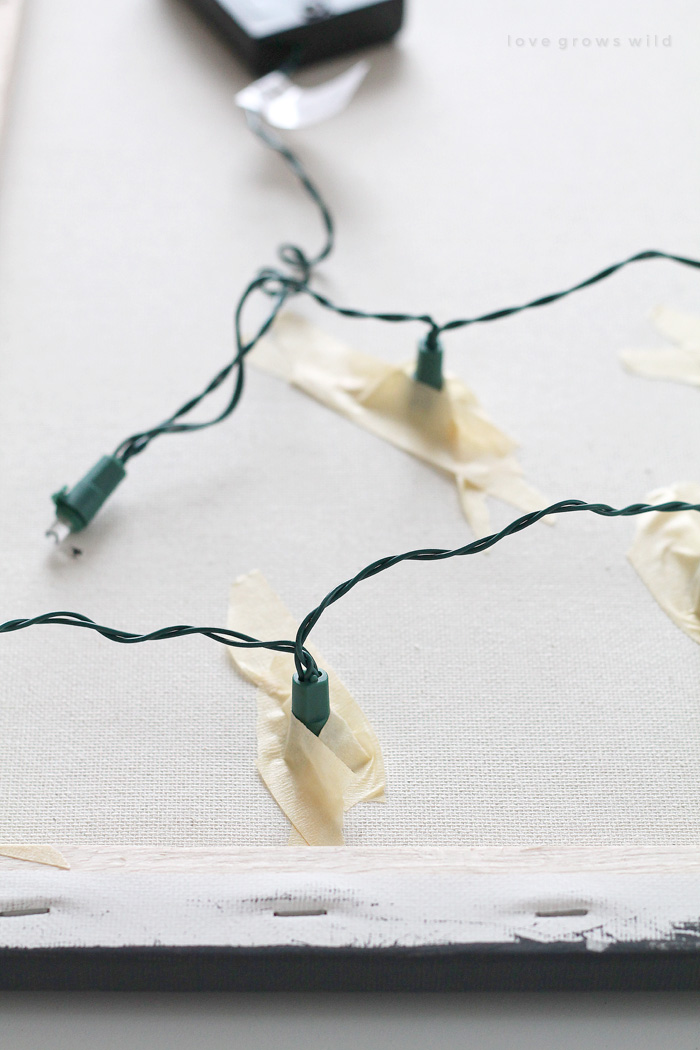 Once I had all the lights in place, I taped the battery pack to the back of the canvas as well. Just make sure not to cover up the on/off switch!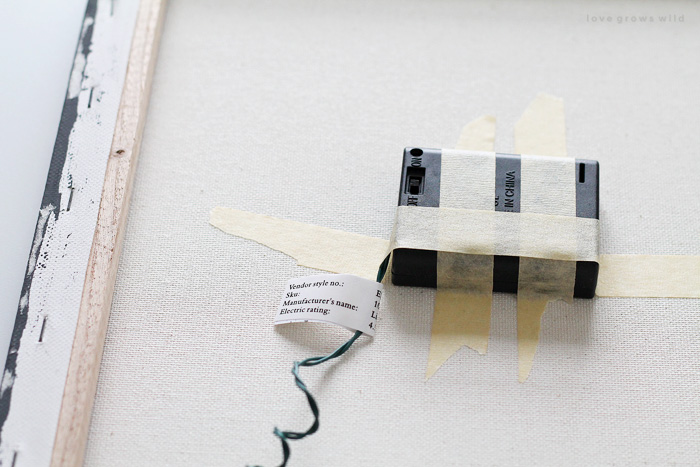 My mantel was looking a little bare, so I set the canvas resting against the DIY shutters I made earlier this year.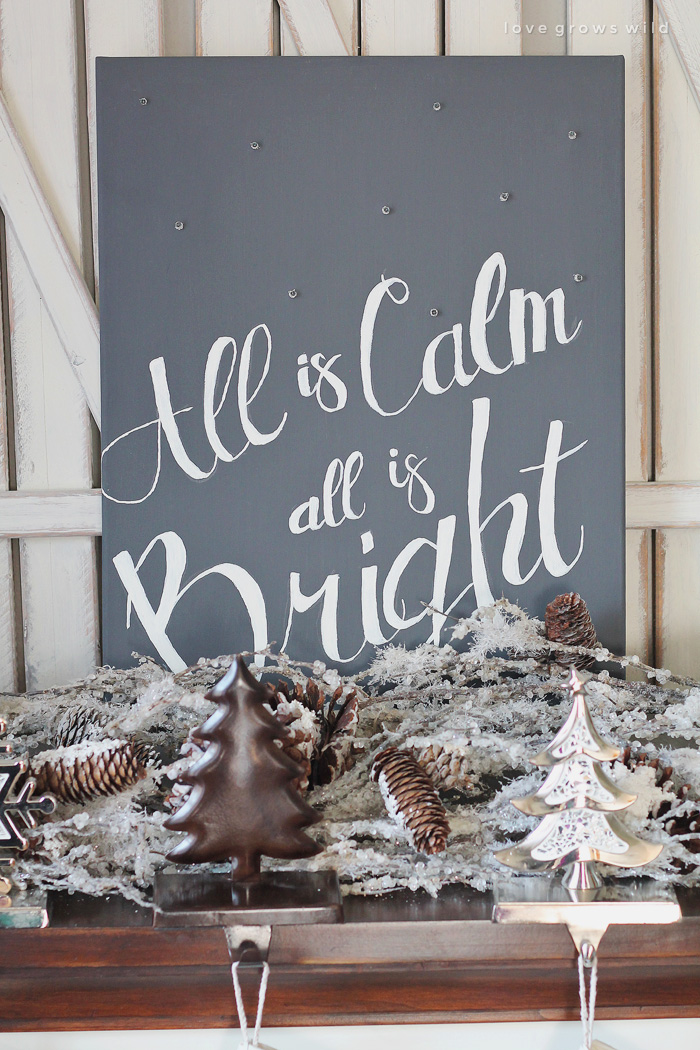 You don't get the full effect of the twinkle lights all lit up in these pictures, but it was a little hard to photograph in the dark. They're just beautiful! And since I taped the battery pack to the back of the canvas, I just have to reach behind to switch it on and off. No cords to plug in… nice and easy!
I'll be revealing the rest of my decorations in a home tour next week, so you'll have to wait till then to see the full space. I cannot wait to show you everything!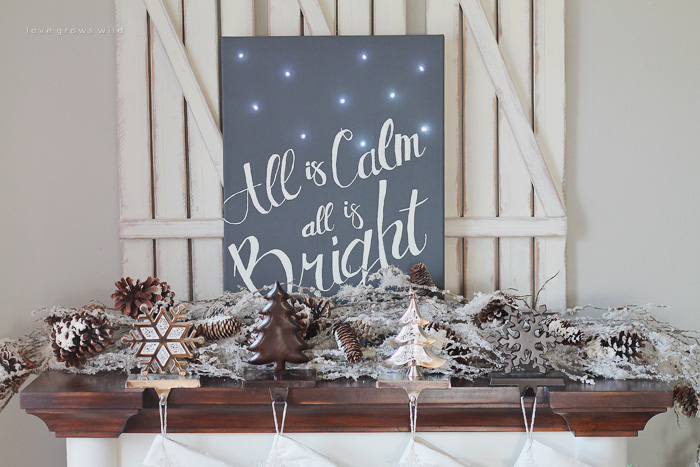 And as promised, I'm sharing the design I used for "All is Calm, All is Bright" as a FREE printable just for you guys! Print it out to make your own twinkle light canvas or just frame it as an easy holiday decoration!

*** This giveaway has ended and a winner has been contacted. Congratulations to Alice W! ***
Now who's ready for a GIVEAWAY? I love DecoArt's awesome Chalky Finish paints so much that I'm giving away a fabulous set to get you started:
8 Chalky Finish paints (in your choice of colors)
Clear and Dark Creme Waxes
Soft Touch Varnish
Waxing Brush
2 Stencils (your choice of design)
Just use the giveaway form below to enter!
This giveaway is sponsored by DecoArt and is not endorsed or affiliated with Pinterest or Instagram in any way. Giveaway begins on December 4th and ends at midnight EST on December 11th. Winner must be a United States resident, will be chosen at random by Rafflecopter, and notified by email.
---
Like what you see? Subscribe to Love Grows Wild so you'll never miss a post!
Follow along on Pinterest, Google+, Instagram, and Facebook for more fun!

Are you making this project? I'd LOVE to see it! Post a photo of your creation on Instagram and use the hashtag #MyLGWProject. It may just get featured!
---
Don't leave just yet! Check out these other holiday ideas: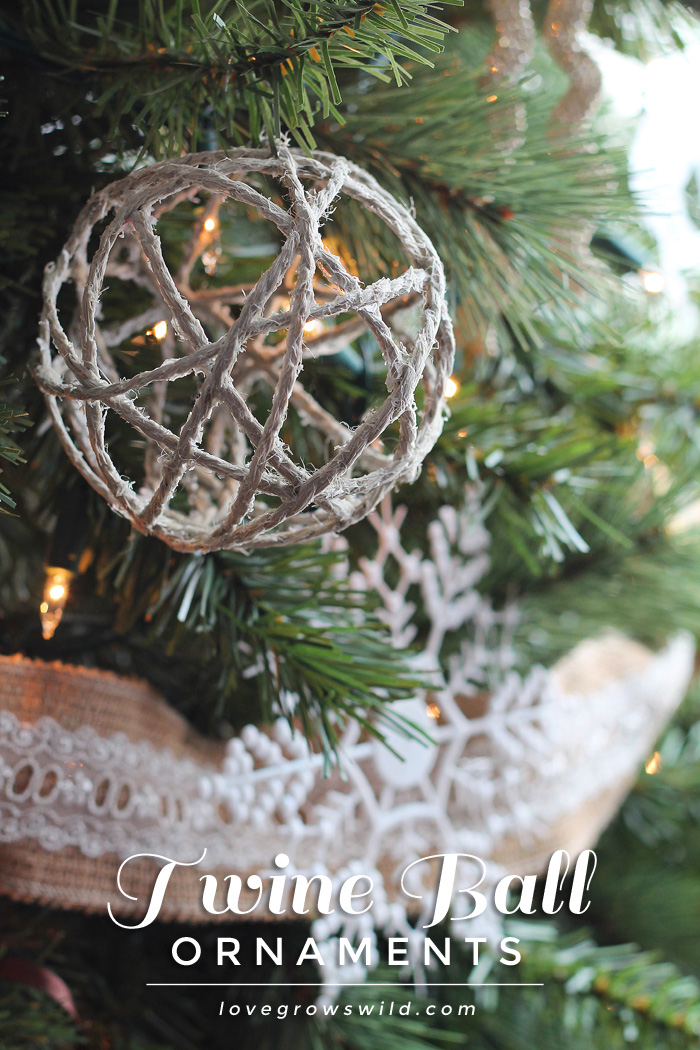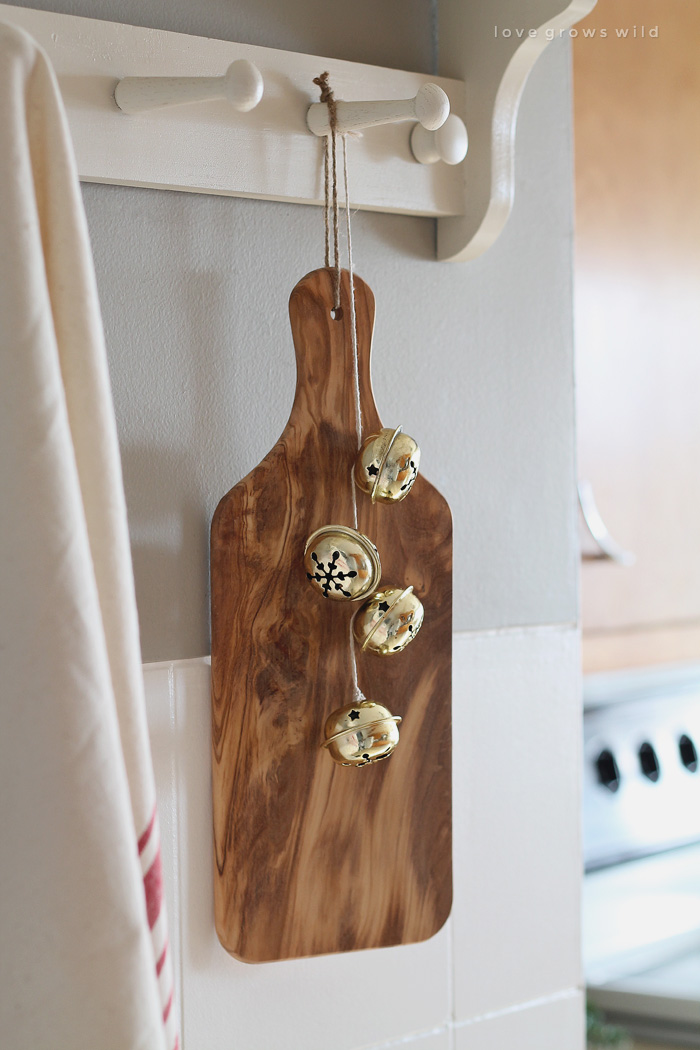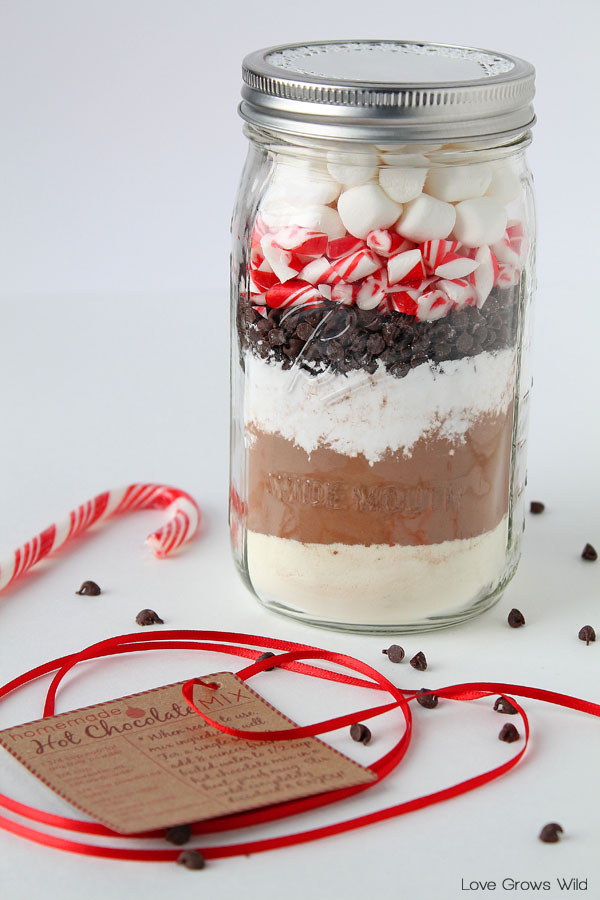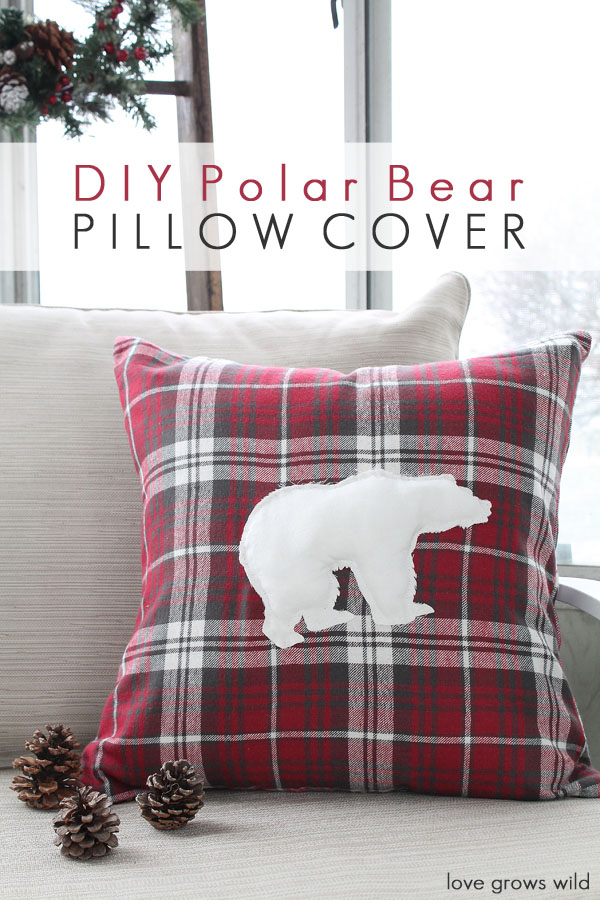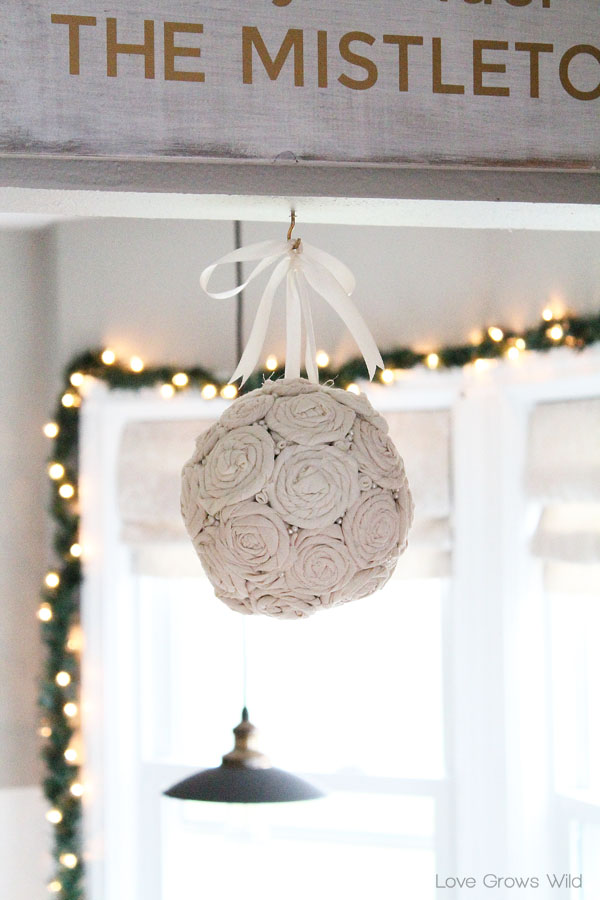 DIY Fabric Rosette Mistletoe Ball
Thank you to DecoArt for sponsoring this post! DecoArt provided the product for the giveaway along with product for me to review. I was compensated for my time, but all thoughts and opinions are 100% my own. I appreciate all of you for supporting the brands that make this blog possible!
---
LET'S KEEP IN TOUCH!
Subscribe to Blog | Browse my Shop | Follow on Facebook | Follow on Twitter
Follow on Google+ | Follow on Pinterest | Follow on Instagram