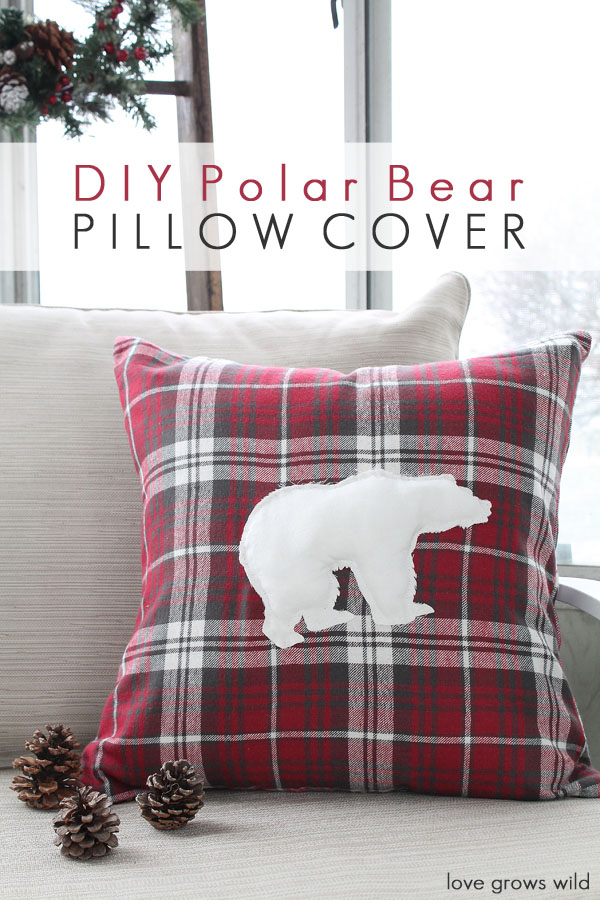 I am so excited to share this cuteness with you today! Have you seen the sneak peeks I've been giving on Instagram?
So as far as holiday decor goes, the inside of my house I decorate in wintery white neutrals mixed with LOTS of glitter and sparkle. I'm talking obscene amounts of glitter and sparkle. Hey, it's the holidays, right? Tis the season! As much as I love all those decorations (and I do mean LOVE), I also crave a bit of color for the season too. So I transformed my little indoor porch into a rustic, woodsy winter wonderland with evergreens, pinecones, red berries, and this adorable new DIY Polar Bear Pillow Cover I made!
Move over trendy deer heads, there's a new animal in town! I am LOVING this polar bear! When I first got the idea for this pillow cover, my initial thought was to use a deer silhouette. I'm pretty smitten with just about anything "deer" I come across right now! But I've seen some really cute furry polar bears at stores lately that swayed me this direction, and I'm so glad I went this route! A miniature stuffed polar bear paired with classic red and gray flannel = my favorite DIY Christmas decor to date!
Supplies:
red flannel fabric or a ready-made pillow cover
muslin fabric
coordinating thread
sewing needle
quilt batting
scissors
pencil
Instructions:
I started by picking up some red flannel fabric from Joann Fabric and sewing together an envelope pillow cover using this easy tutorial. I've you've never tried making your own pillow cover before and have even the most basic sewing skills, I highly recommend giving it a shot! It's SUPER easy to do, I promise! But you can, of course, use an already-made pillow cover purchased from the store if you find one you like. Whatever floats your boat!
To create my little polar bear, I grabbed some muslin fabric I had leftover from my fabric rosette mistletoe ball and found a polar bear silhouette image on Google. I saved the image on my computer, added it to a new document in Microsoft Word, and resized it to the dimensions I wanted. For my 18″ pillow cover, I made the bear about 8″ long. I printed that cute little guy from the computer, cut around his silhouette, and traced him onto my muslin fabric. I needed two cut-outs of him, so instead of tracing and cutting twice, I just folded the muslin in half and cut around my traced lines once. I know, I'm always thinkin'! Momma likes a good shortcut. Here's a great trick I found: Spray your muslin with a small amount of spray adhesive and wait a few seconds before folding it over to trace and cut. This creates a temporary bond between the fabric, which makes cutting those little furry bear legs MUCH easier!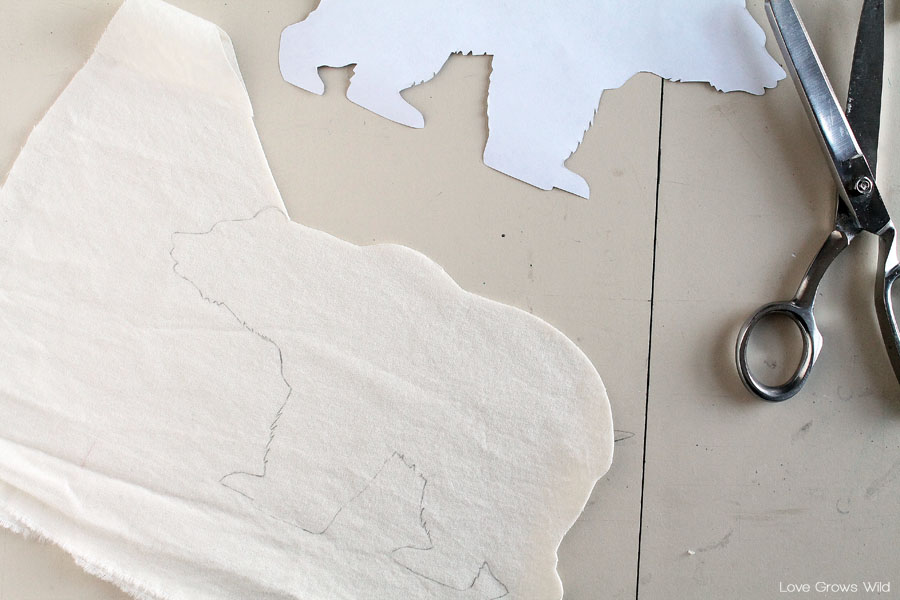 Then I used my sewing machine to carefully stitch around the bear silhouette, leaving a small opening on the bear's back to add some quilt batting. He only needs a little bit of stuffing to give him some poof, otherwise you'll have a hard time getting him to lay flat on the pillow cover.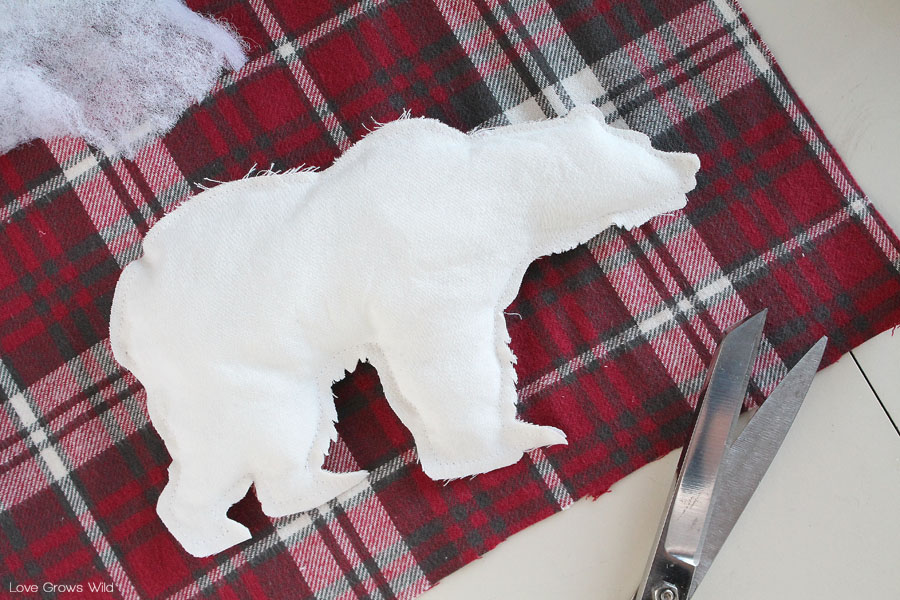 Once the bear was pleasantly plump with stuffing, I finished stitching him closed and hand-stitched him onto the center of the pillow cover. SO cute! I love the simple white silhouette against the red flannel, and I think the little bit of stuffing added to the polar bear makes him absolutely adorable. And since I chose something that isn't overly Christmasy, I can leave this guy out all winter long! Woohoo!
I stuffed a pillow into my new cover and added it to the patio chairs in our newly-decorated porch. I am SO excited how this space turned out, and I cannot wait to show you the full reveal! As soon as my fingers thaw from trying to photograph everything on this freeeeezing cold day! 😉
So what do you think? Are you into the polar bear?
Check out these other Winter/Christmas inspirations: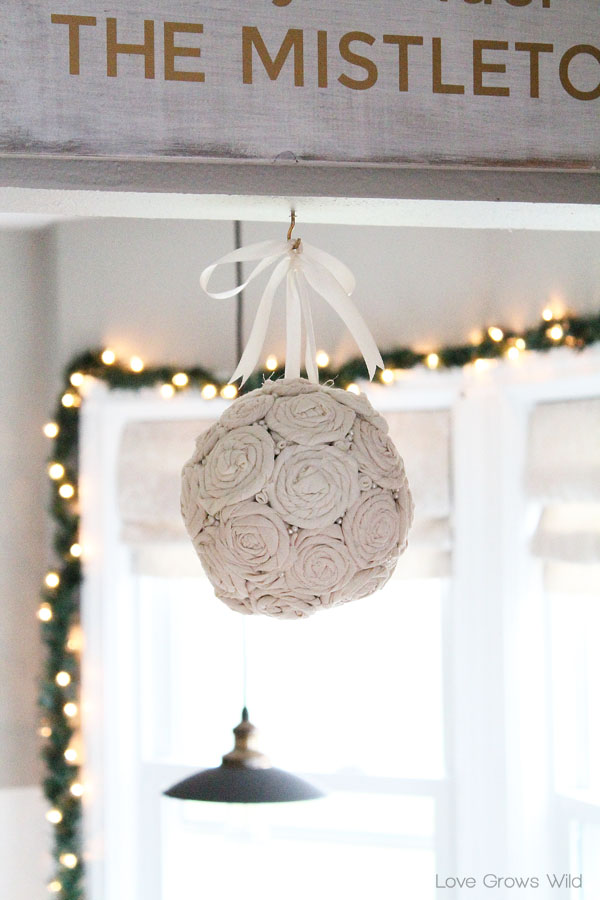 Fabric Rosette Mistletoe Ball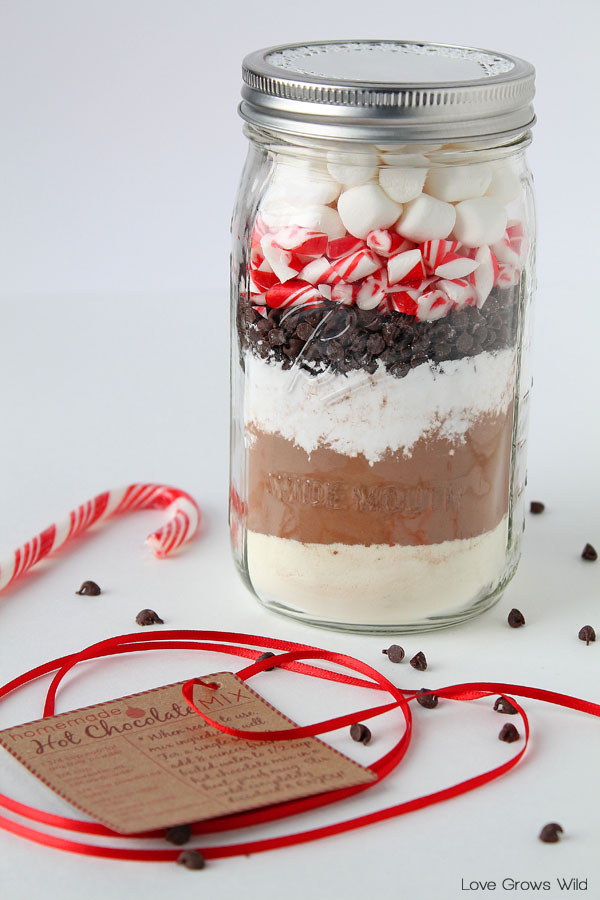 Homemade Hot Chocolate Mix in a Jar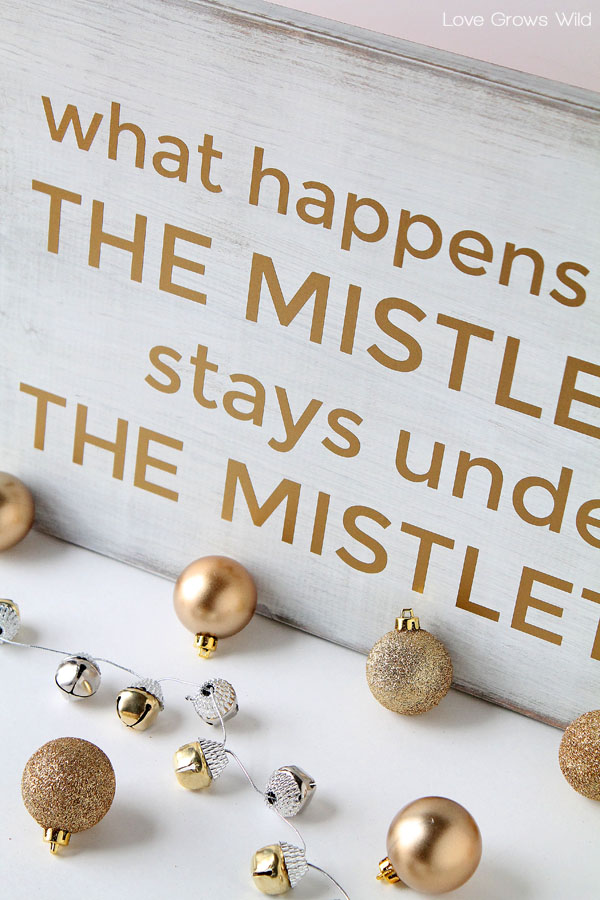 Under The Mistletoe Wall Art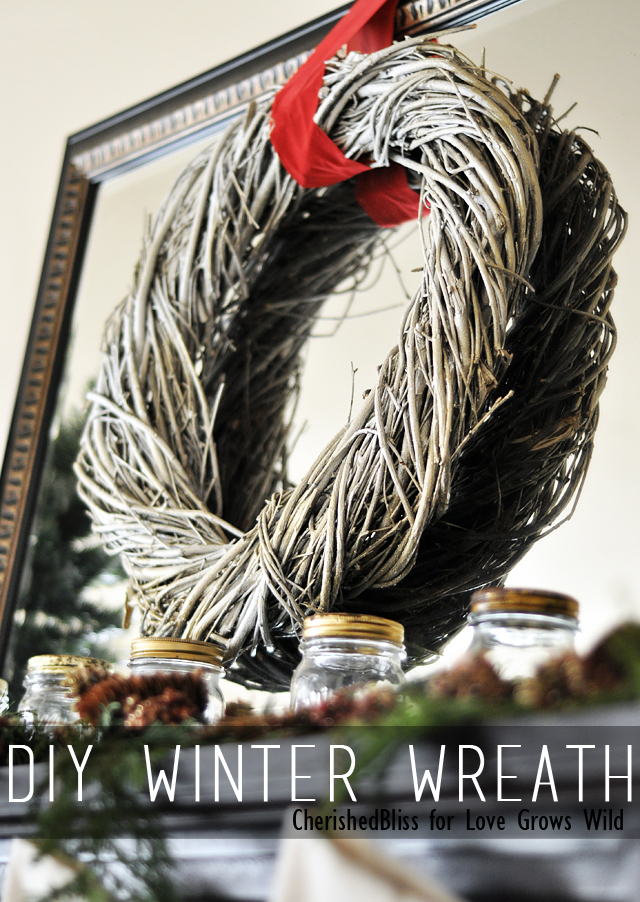 DIY Winter Wreath
Let's Keep In Touch!