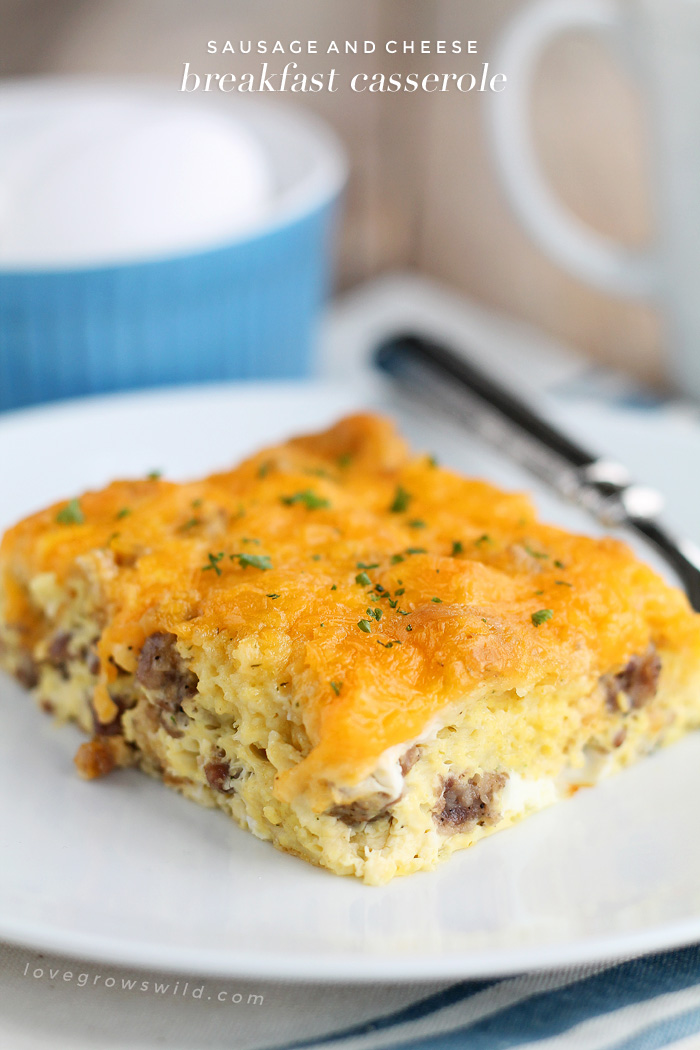 This overnight egg casserole is loaded with breakfast sausage, topped with tons of cheddar cheese, and couldn't be simpler to make. Prep it ahead, chill overnight, then bake in the morning for a delicious, hearty breakfast!
I cannot believe that after 2 years, 7 months, and 14 days of writing this blog, this is the first time I'm sharing my famous breakfast casserole with you. How have I not spilled the beans on this amazing recipe before?? If I'm being totally honest, I think I was waiting for the holidays to roll around because this happens to be the same breakfast we've eaten every Christmas morning for as long as I can remember. It's sort of a sentimental meal for me, ya know? I couldn't just slap it up on the blog on some random Tuesday in the middle of summer… it needed to have a special introduction just in time for the holidays.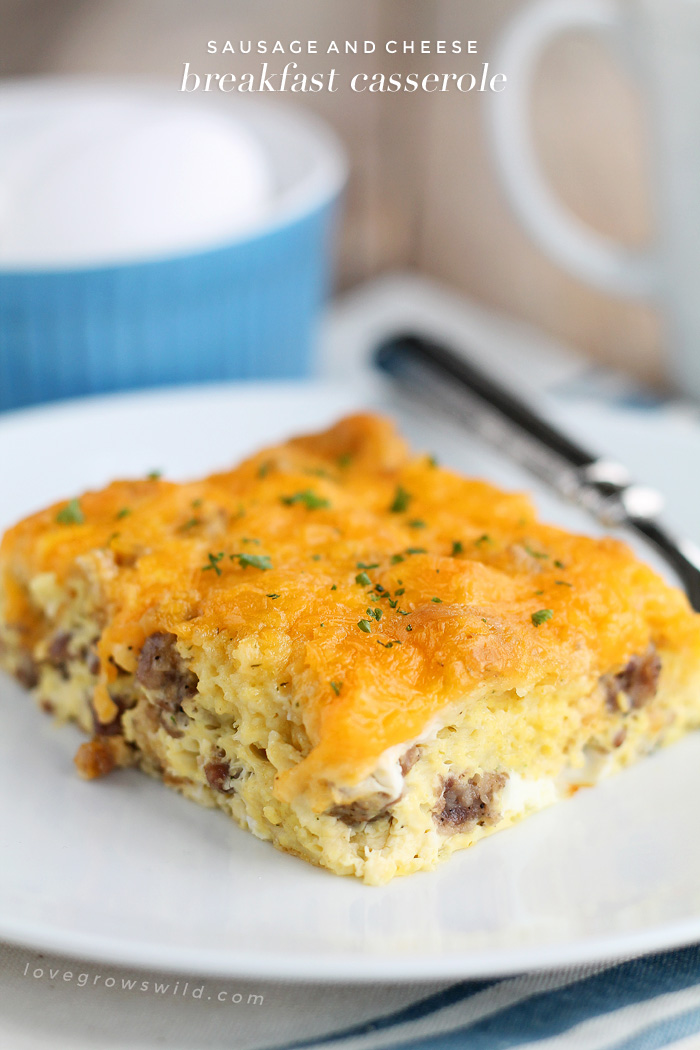 When I was a little girl, my mom would whip this casserole together before tucking my sister and I into bed on Christmas Eve. Then on Christmas morning, we would wake up WELL before sunrise, and mom would pop the casserole in the oven and grab a cup of coffee while we patiently waited to tear into our presents wrapped in special cartoon wrapping paper. By the time we turned our living room into a giant mess of wrapping paper and toys, the whole family was starving and the breakfast casserole was hot and ready to be eaten. I can remember doing this Christmas morning routine every year with mom, and now that I have my own family, I've continued doing the same for them.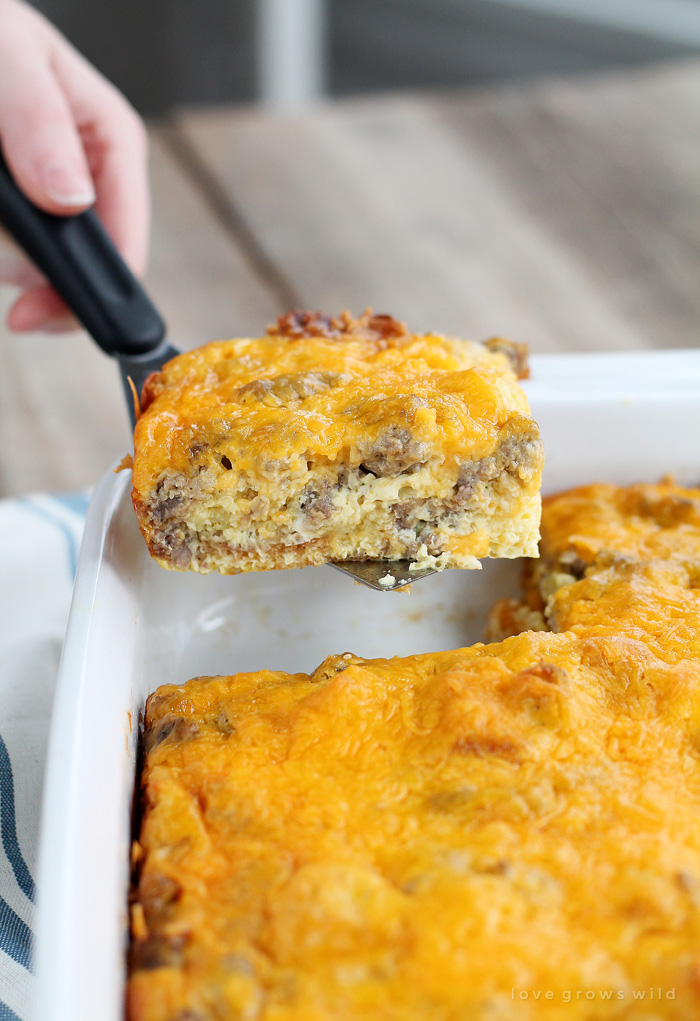 There are all kinds of different egg casserole recipes out there, but I have a few reasons why this one is my favorite.
#1 It's a make-ahead meal. No one wants to spend Christmas morning slaving in the kitchen, so get the messy part out of the way the night before, and enjoy a hearty, satisfying meal the next day with very little effort.
#2 Croutons. With this recipe, there's no need to buy a fancy loaf of bread and cut it into cubes… just grab a package of croutons from the store and let the egg/milk mixture soak in overnight to create the perfect fluffy egg casserole. I like to use the seasoned croutons to give the casserole a little kick of extra flavor.
#3 It's super versatile. You can please just about anyone in your family with the classic sausage and cheese combo, but if you want to jazz it up with some different meats, cheeses, or even vegetables… go for it! The boys are pretty set on this sausage version, but I always thought that adding some green pepper, mushrooms, and ham would be delicious too.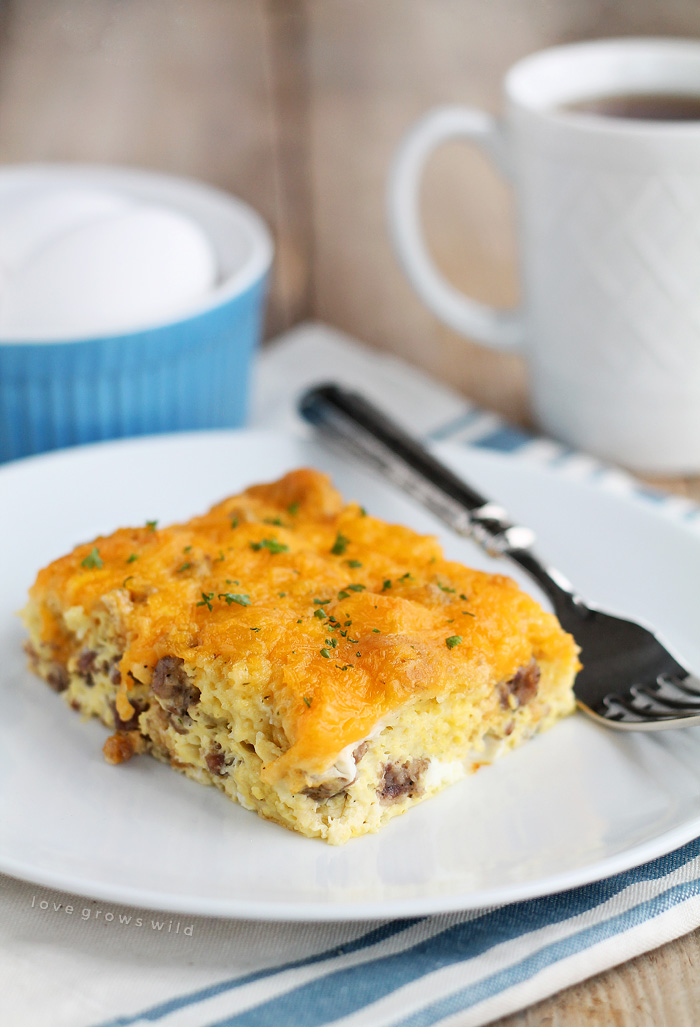 In the spirit of Christmas, I wanted to share with you a special message that is close to my heart and goes along with today's recipe. It's called Cooking Together to Give Gallons. The American Dairy Association Mideast has partnered with 12 food bloggers throughout the country for a holiday recipe exchange to encourage giving the gift of milk through the Great American Milk Drive.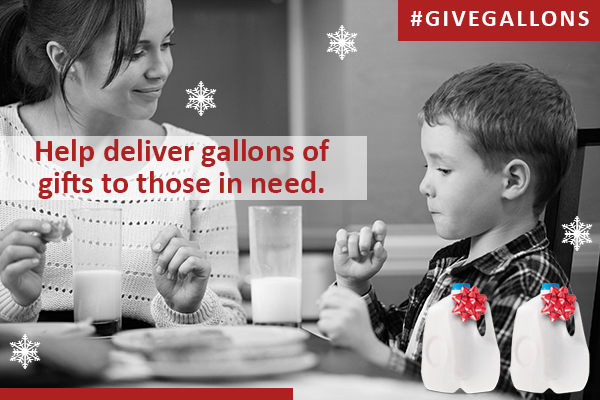 Did you know that milk is the #1 nutritious product requested by food bank clients, but it is rarely donated? The Great American Milk Drive is delivering thousands of gallons of milk to families who would otherwise go without. Nutritionists recommend 3 servings of milk a day, which is about a gallon each week, but 46 million Americans served by Feeding America only get on average 1 gallon of milk ALL year.
Back in October, I had traveled to Ohio with ADA Mideast and learned all about the journey milk takes from the farm to our table. I had a chance to milk a cow, feed a baby calf, learn how milk is made into cheese, and even see how milk is being served to our kids in school. It was eye-opening for sure, and I learned just how important milk is in my own diet, as well as my kids. (you can read the whole story here)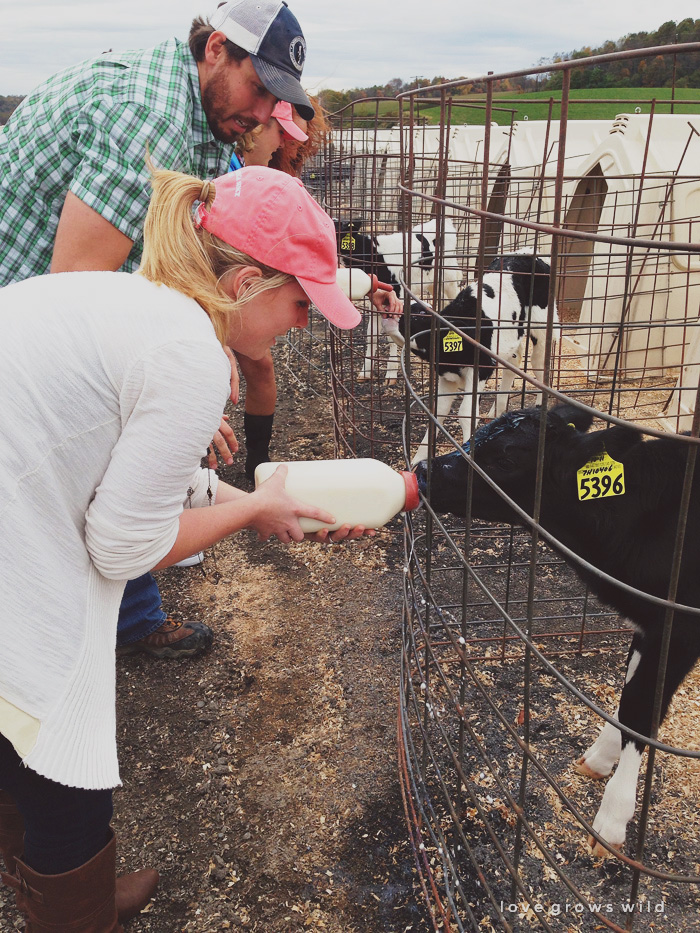 So how can YOU help? ADA Mideast will donate $1 to the Great American Milk Drive for every "like", comment, or share each of the bloggers' 12 recipes receive on its Facebook page between Giving Tuesday on Dec. 2 and Dec. 12, which will be used to give gallons of milk to those in-need. The country's dairy farmers and milk companies will match the total donation, doubling the gallons of gifts!
You can also make a donation in your own communities! See how many gallons of milk have been donated to food banks in your state and make donations directly at www.MilkLife.com/give.
Do you tweet? On Dec. 3 from 9 to 10 p.m. EST, I'll be hosting a #GiveGallons Twitter Party along with ADA Mideast and my food blogger friends! For everyone who attends and uses #GiveGallons, $1 will be donated to the Great American Milk Drive. Come share your favorite holiday recipes and traditions, and enter to win all kinds of awesome prizes like a Keurig, Crock Pot, or fondue set! Follow @ADAMideast and @OHDairyFarmers on Twitter to join in the fun!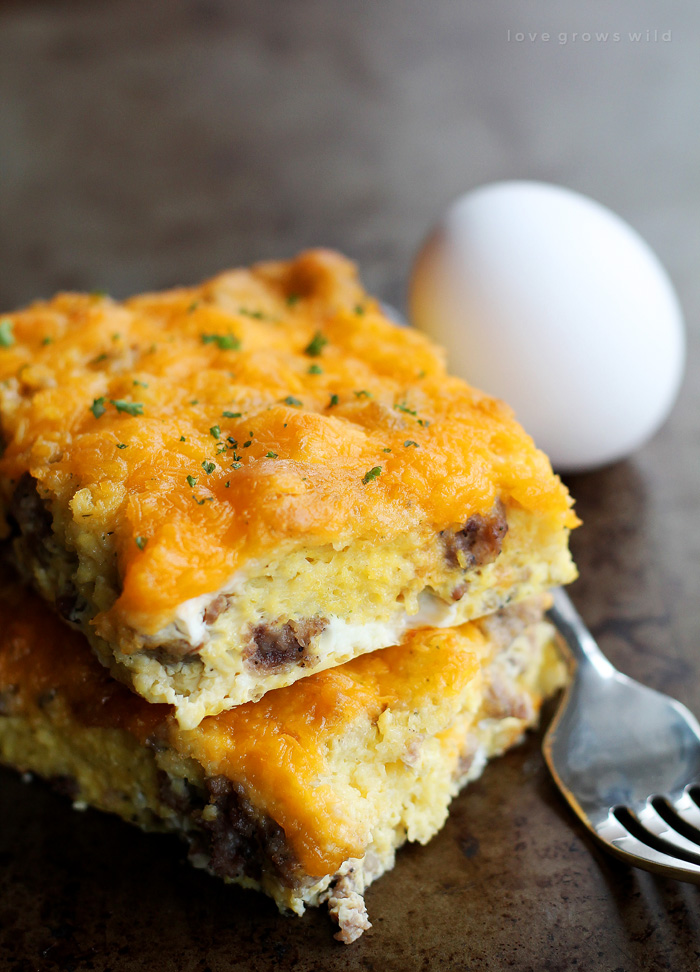 Like what you see? Subscribe to Love Grows Wild so you'll never miss a post!
Follow along on Pinterest, Google+, Instagram, and Facebook for more fun!
Sausage and Cheese Breakfast Casserole
This easy overnight egg casserole is loaded with breakfast sausage and topped with tons of cheddar cheese. Chill overnight then bake in the morning for a delicious, hearty breakfast!
INGREDIENTS
1 pound pork breakfast sausage
2 cups croutons
10 large eggs
1½ cups 2% milk
1 teaspoon ground dry mustard
¼ teaspoon salt
⅛ teaspoon pepper
8 ounces cheddar cheese, shredded
nonstick cooking spray
INSTRUCTIONS
Cook the sausage in a large skillet until no longer pink, then drain any fat. Transfer sausage to a plate to cool. Spray a 13" x 9" baking dish with nonstick cooking spray and spread the croutons in the bottom of the dish in an even layer. Cover the croutons with a layer of the cooled sausage. In a large bowl, add the eggs, milk, dry mustard, salt, and pepper and whisk until well combined. Pour the egg mixture evenly over the sausage and sprinkle the cheddar cheese over top. Cover with plastic wrap and chill in the refrigerator at least 8 hours or overnight.
When ready to bake, take the casserole out of the refrigerator and preheat the oven to 350ºF. Bake uncovered for 50-60 minutes until the cheese is melted and the top is starting to turn golden brown. Cool about 5 minutes before cutting into pieces and serving.
NOTES
- You can use mild or spicy breakfast sausage, although I prefer the mild.
- Any type of croutons will work, but I usually go for the seasoned croutons for an extra kick of flavor.
---
Are you making this recipe? I'd LOVE to see it! Post a photo of your creation on Instagram and use the hashtag #MyLGWRecipe. It may just get featured!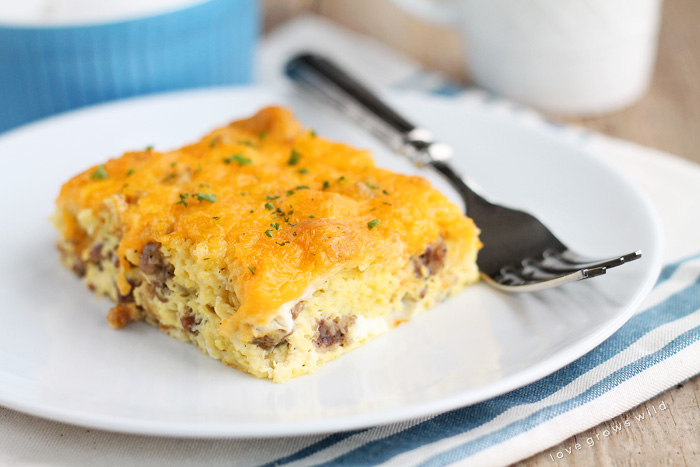 Be sure to check out the rest of the holiday recipe exchange! Stop my my friends' blogs to get these amazing recipes:
Monte Cristo Lasagna from Climbing Grier Mountain
Eggnog Latte from Shugary Sweets
Gingerbread Steamer from In Katrina's Kitchen
Cheesy Mushroom Puff Pastry Bites from The Law Student's Wife
Hot Bruschetta Dip from Lemons for Lulu
Slow Cooker Reuben Dip from Garnish with Lemon
Chicken and Mushroom Casserole from The Lemon Bowl
Cheese Platter 101 from Eat2Gather
Skinny Chocolate Peppermint Mousse from Dessert for Two
Hot Chocolate Cheesecake Dip from Inside BruCrew Life
Coconut Pistachio Crepe Cake from Food, Faith, Fitness
---
Still hungry? Try these tasty recipes: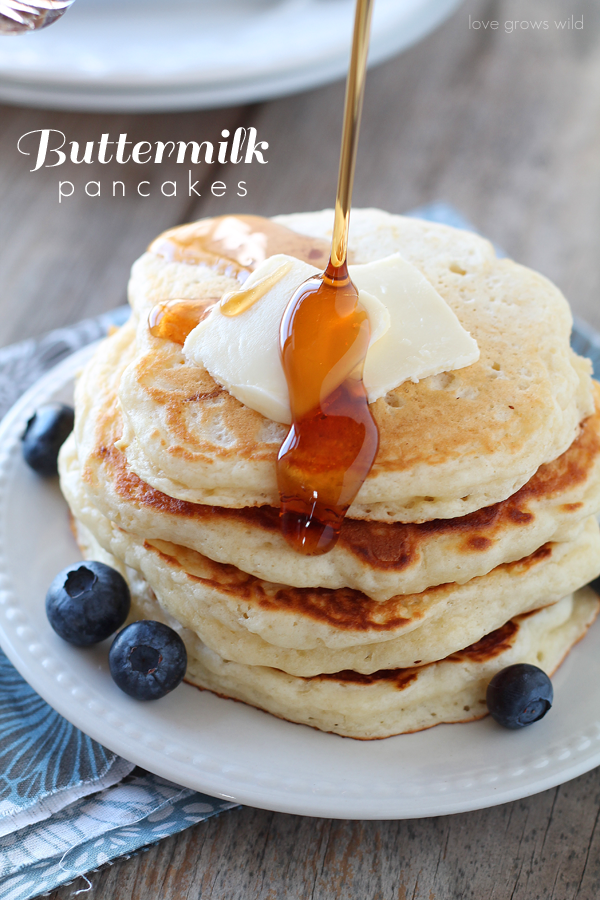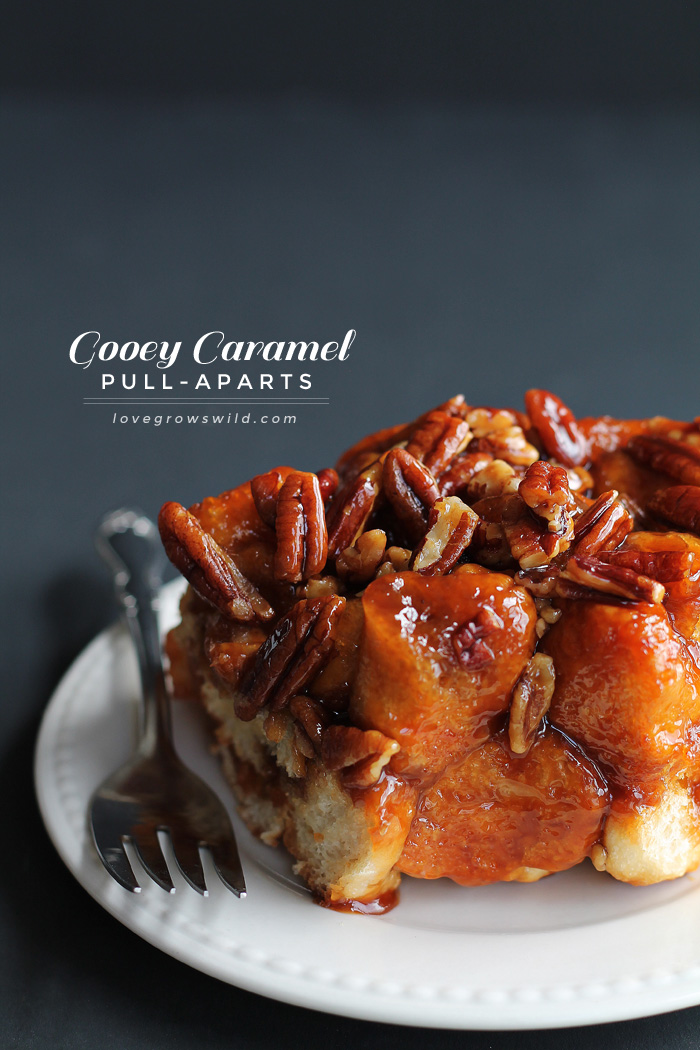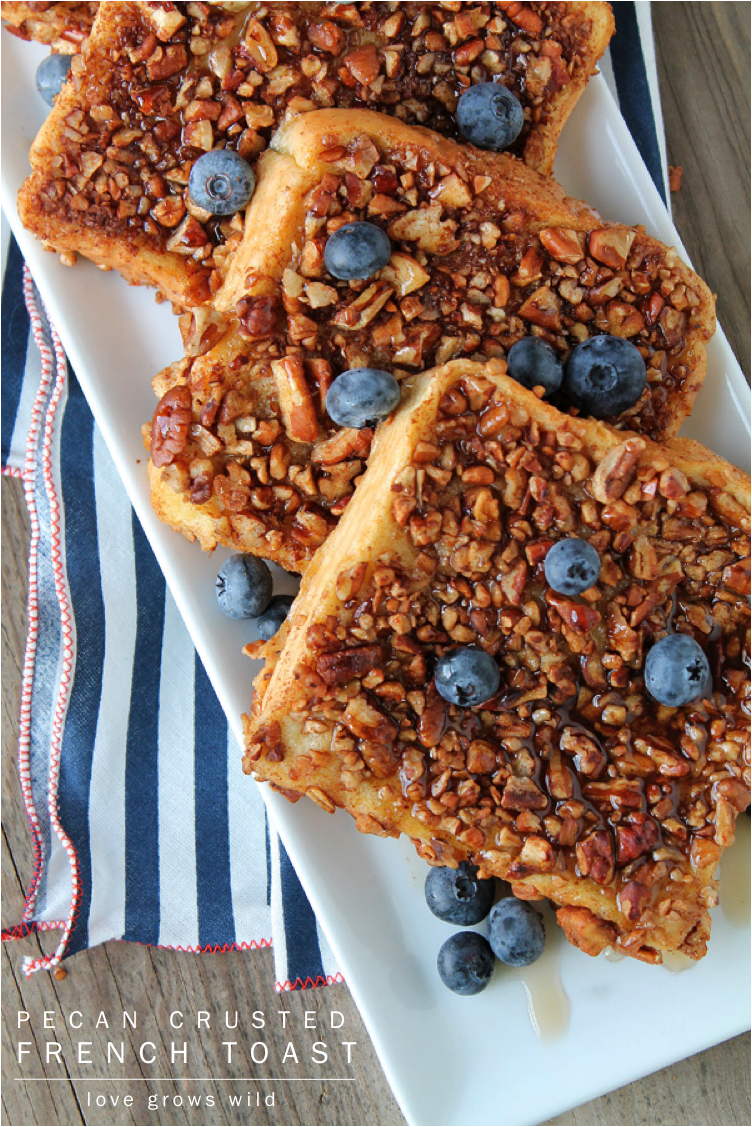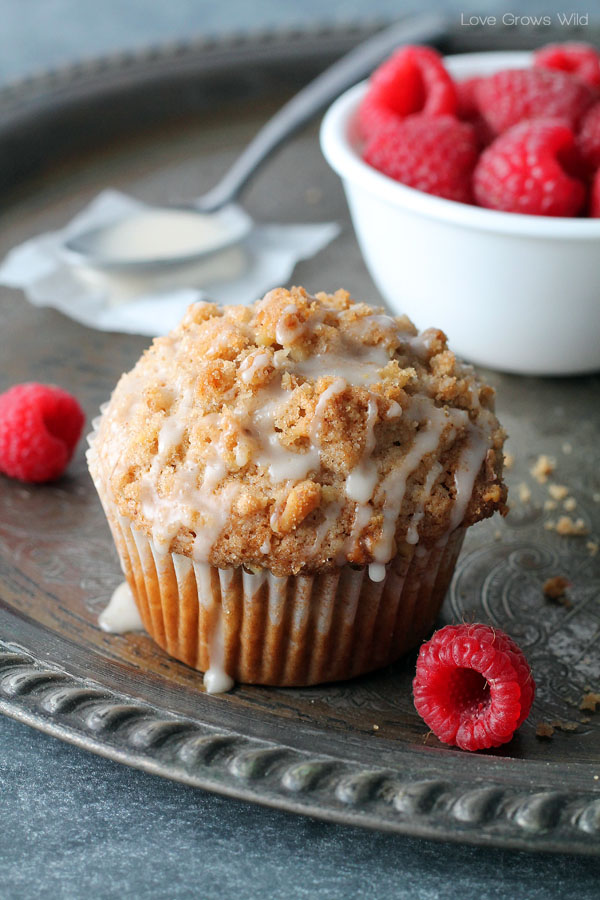 Thank you to ADA Mideast for sponsoring this post! I was compensated for my time, but all opinions are 100% my own. I appreciate all of you for supporting the brands that make this blog possible!
---
LET'S KEEP IN TOUCH!
Subscribe to Blog | Browse my Shop | Follow on Facebook | Follow on Twitter
Follow on Google+ | Follow on Pinterest | Follow on Instagram