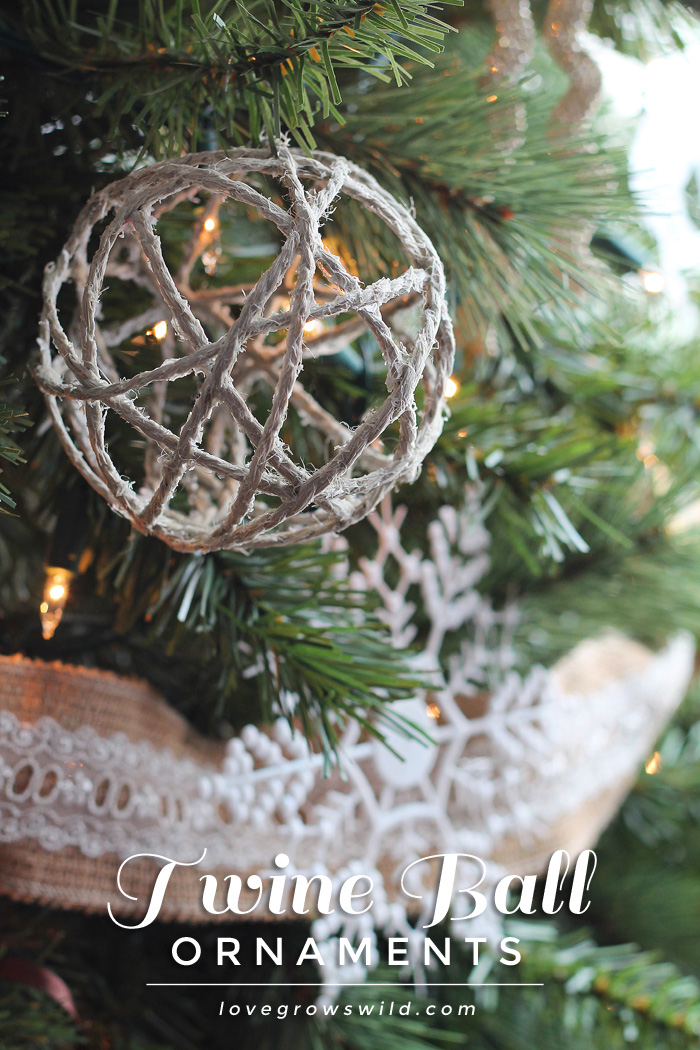 Let the holiday season begin! Much to my husband's dismay, the Christmas tree went up in our house a few weeks ago so I could start getting things prepared for the blog. It wouldn't be very helpful if I showed you some jazzy new ideas for your holiday decorating the day before Christmas, now would it? Don't hate the player, dear husband… hate the game.
We used to have just one tree in the house that had everything but the kitchen sink on it… Barbie ornaments from my childhood, the boys' superhero ornaments, Jeremy's John Deere tractor ornaments, and plenty of handmade ornaments from my Grandma Ginny. The past few years I've started putting up a second smaller tree in the boys' bedroom that they can decorate with all their big, crazy, bright-colored ornaments and Momma can have a "pretty tree" in the living room. Best. Decision. Ever. The boys feel special getting their very own Christmas tree, and I get to decorate the living room tree MY style. Which doesn't happen to include Captain America, Spongebob Square Pants, or Larry the Cable Guy.
I've slowly been adding more ornaments to my "pretty tree", and this year I felt like it needed a little rustic charm to balance out all the glitter and glam. These Twine Ball Ornaments were easy (and so fun!) to make and add a touch of simple, natural beauty to my tree. I'll show you how I made them!
Supplies:
glue
cornstarch
water
bowl and whisk
balloon
plastic wrap
jute twine
tape
paintbrush
ornament hanger
Step 1:
Mix together 4 ounces of regular ol' school glue, 1/2 cup of cornstarch, and 1/4 cup warm water in a bowl. Whisk the mixture until it's thick and smooth. Then go wash your whisk so you don't end up with hunks of glue in your next batch of pancakes. I used this mixture when I made the "EAT" rope letters for my kitchen last year, and it held up very well over time. You could possibly get away with only using glue or even Mod Podge, but I find that the cornstarch adds a little extra stiffness that these ornaments need to keep their shape. If the mixture gets too thick on ya, just add a little extra water.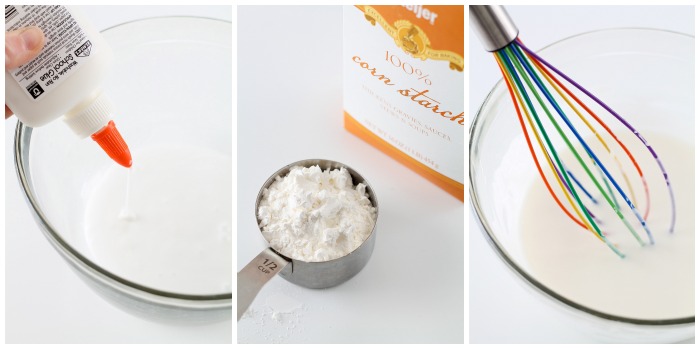 Step 2:
Grab a balloon, blow it up just a little, and tie a knot. The size of your balloon will dictate how large or small your finished ornament will be, so keep that in mind. Now wrap your balloon in a layer of plastic wrap. This will keep the balloon from sticking to the glue and make your life much easier. Wrap the twine around your balloon in a random pattern, keeping the twine taut as you go. I used a small piece of tape to hold the twine in place while I wrapped the balloon. Then cut the twine and tuck the end underneath another section of twine.
Now it's time to get messy! Use a paintbrush to paint the glue over all the twine. I painted on a thick layer at first, making sure every bit was covered in glue, then went back and brushed away any extra.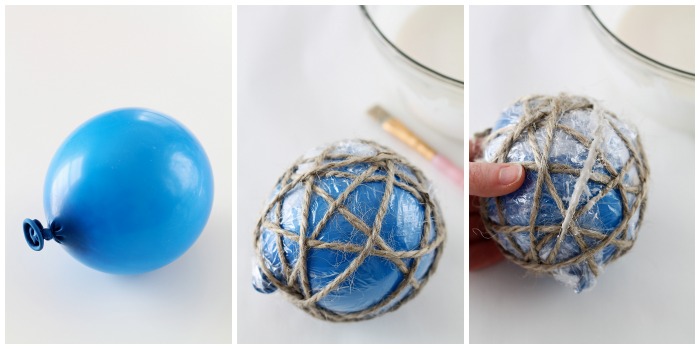 Step 3:
Let the balloon dry overnight. Once dry, use a pin or knife to pop the balloon. Pull the deflated balloon and plastic wrap through one of the larger openings in your twine ball, and you have yourself a twine ball ornament! I did have little bits of glue left in between the twine pieces after popping the balloon, but they were easy to remove with my fingers.
I just love the way these look on my tree! For the most part, the glue dries clear, but any areas that were heavily coated may have a slight white appearance. I'm okay with that though, because I want these babies to hold their shape over time. I don't want to open up my box of ornaments next year to find them all smushed! One Christmas project down… lots more to go!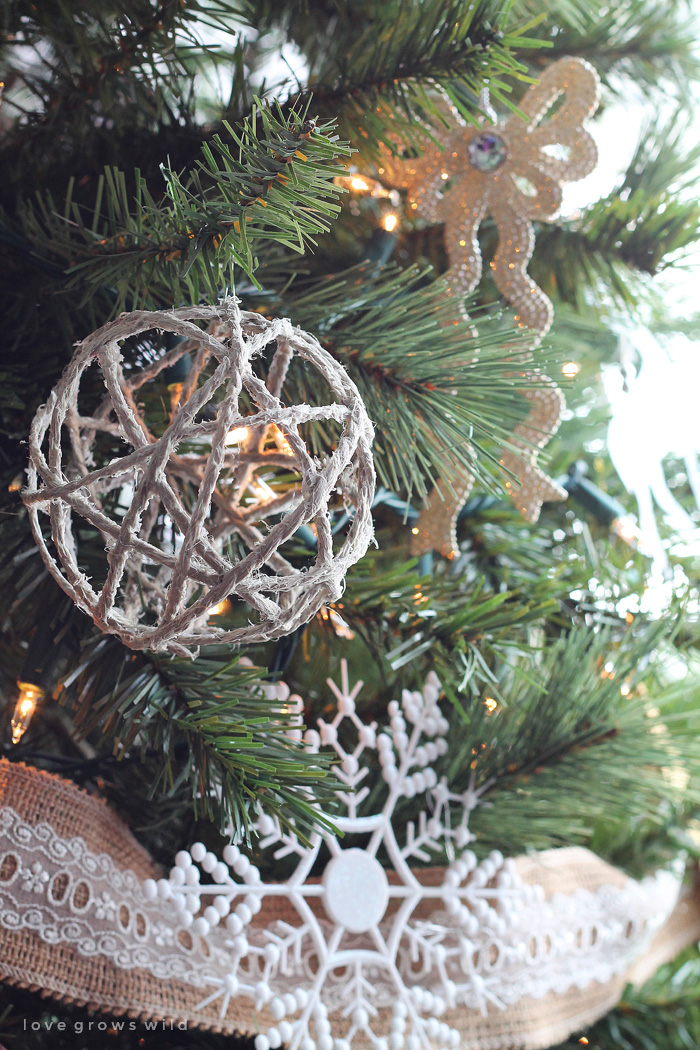 Tell me what YOU think! Do you like these rustic twine ball ornaments? Do you have any handmade ornaments on your tree?
I'll be sharing more holiday projects and a full tour of my home all decorated over the next few weeks, so stay tuned!
---
Are you making this project? I'd LOVE to see it! Post a photo of your creation on Instagram and use the hashtag #MyLGWProject. It may just get featured!
---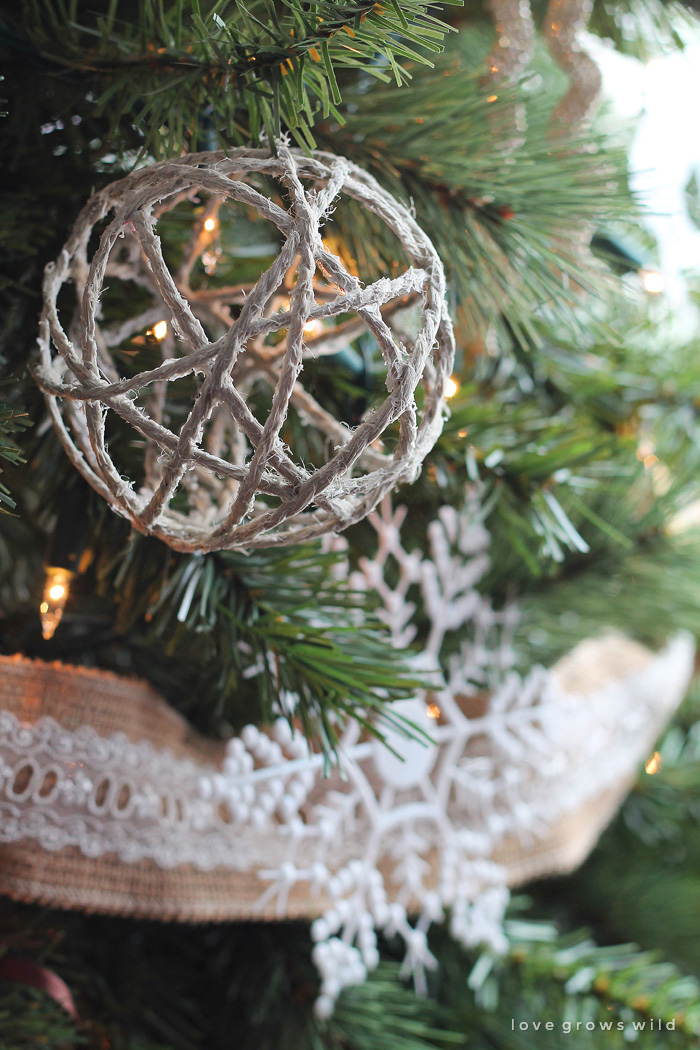 Like what you see? Subscribe to Love Grows Wild so you'll never miss a post!
Follow along on Pinterest, Google+, Instagram, and Facebook for more fun!
---
Check out these other holiday ideas: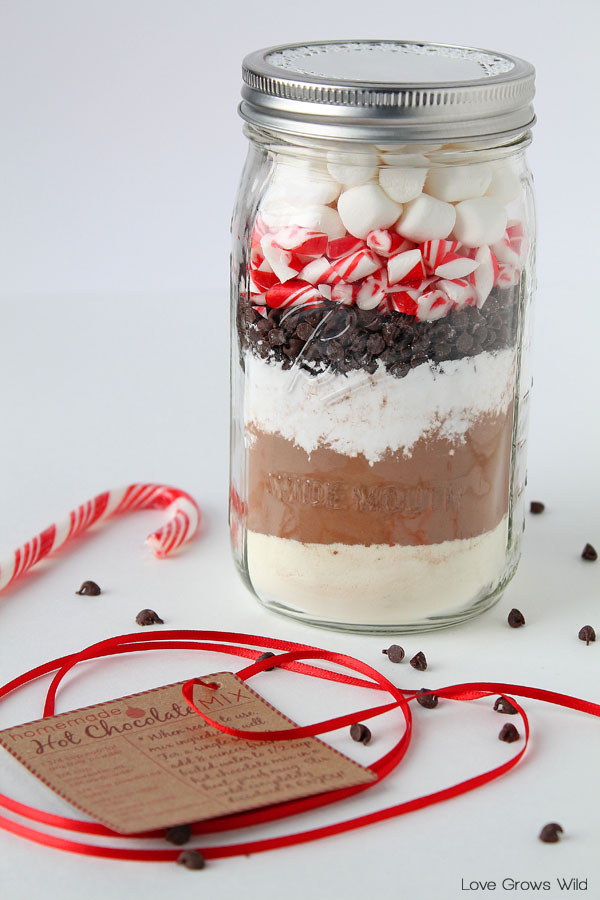 5 Easy Gift Ideas in a Mason Jar!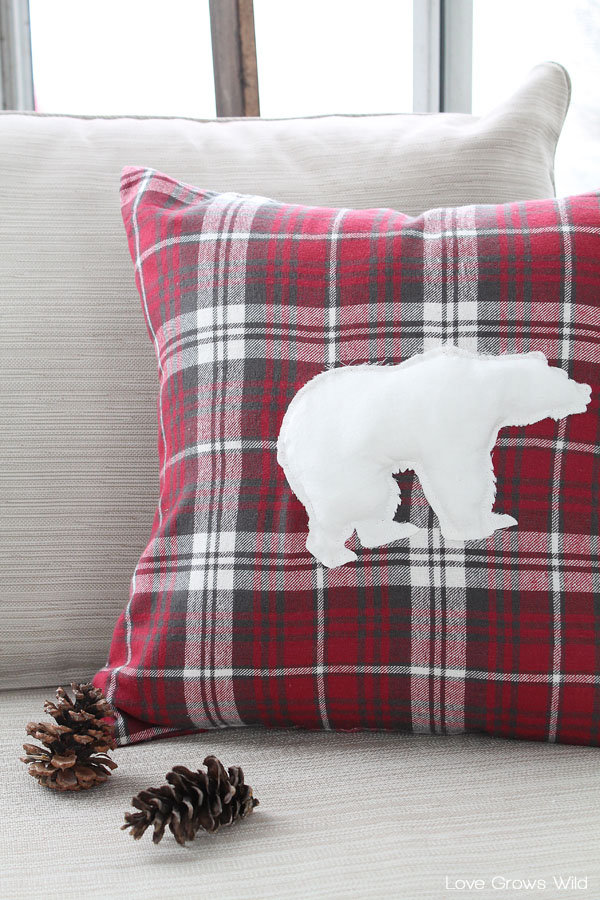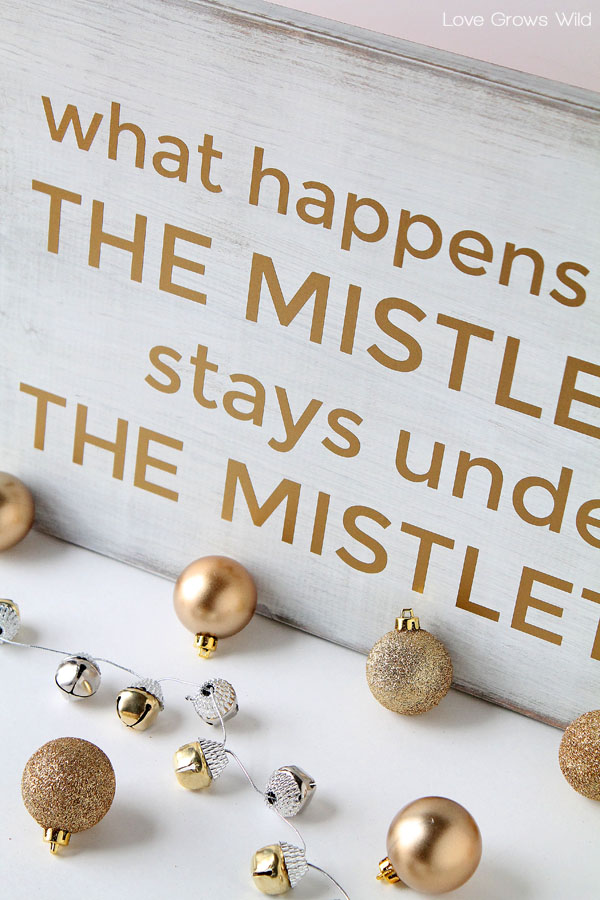 What Happens Under The Mistletoe Sign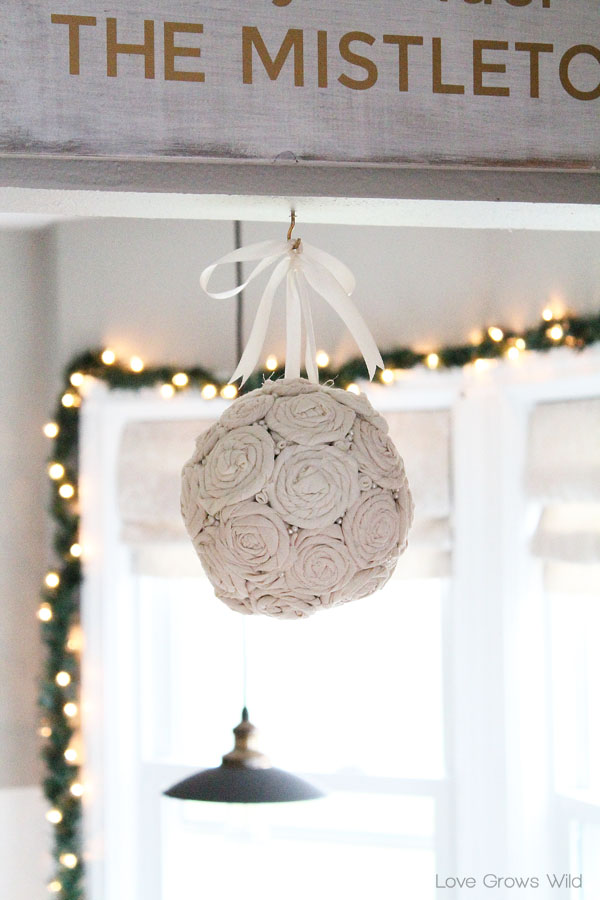 ---
LET'S KEEP IN TOUCH!
Subscribe to Blog | Browse my Shop | Follow on Facebook | Follow on Twitter
Follow on Google+ | Follow on Pinterest | Follow on Instagram