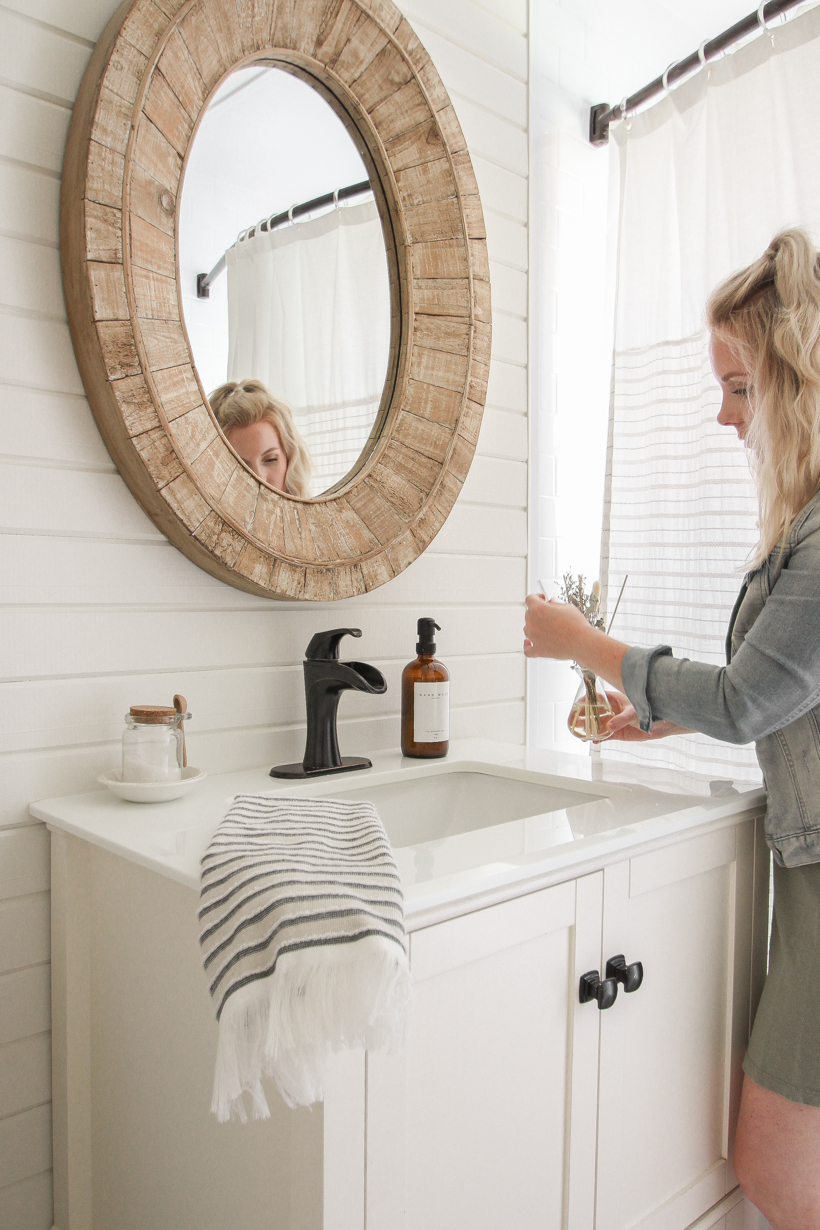 This week is always a time I look forward to every year, for multiple reasons. Once the house is quiet again and the Christmas celebrations are over, I like to take a few days to rest, clean up the house, reset my eating habits, and reflect on the past year.
2021 felt like the first time in a long time that I was truly back to myself. After several tumultuous years settling into a new life as a single mom and coming to terms with some anxiety/depression that had been crippling me, I finally took my life back into my own hands and unearthed the woman sitting here typing this today. 2021 felt like I could breathe again. And I'm more ready than I have been in a long time to take on some new challenges, push forward in my business, and see where this new year can take me.
As always, I completed plenty of house projects this year, but a lot of my focus shifted from working on my own home to how I can better help you with yours. How can I share more knowledge, more simple tips & ideas, more ways to make your life a little easier, more enjoyable, and beautiful? Looking back, some of my favorite blog posts from this year are part of my "simplifying home series", and it turns out the majority of you feel the same way. I plan to do more of these kind of posts moving forward into next year as well!
Here are the TOP TEN blog posts from 2021:
This year I started sharing a few virtual shopping trips to some of my favorite home decor stores, and it seems like these were a big hit. I thought it would be helpful to see through someone else's perspective what items they would add to their shopping cart, and also how they would then style them in their home.
I know I personally live an hour or more from a lot of the stores I like shopping at and many of you do as well. A lot of you said it was helpful to see "in person" what stores currently have before taking a trip to go shopping!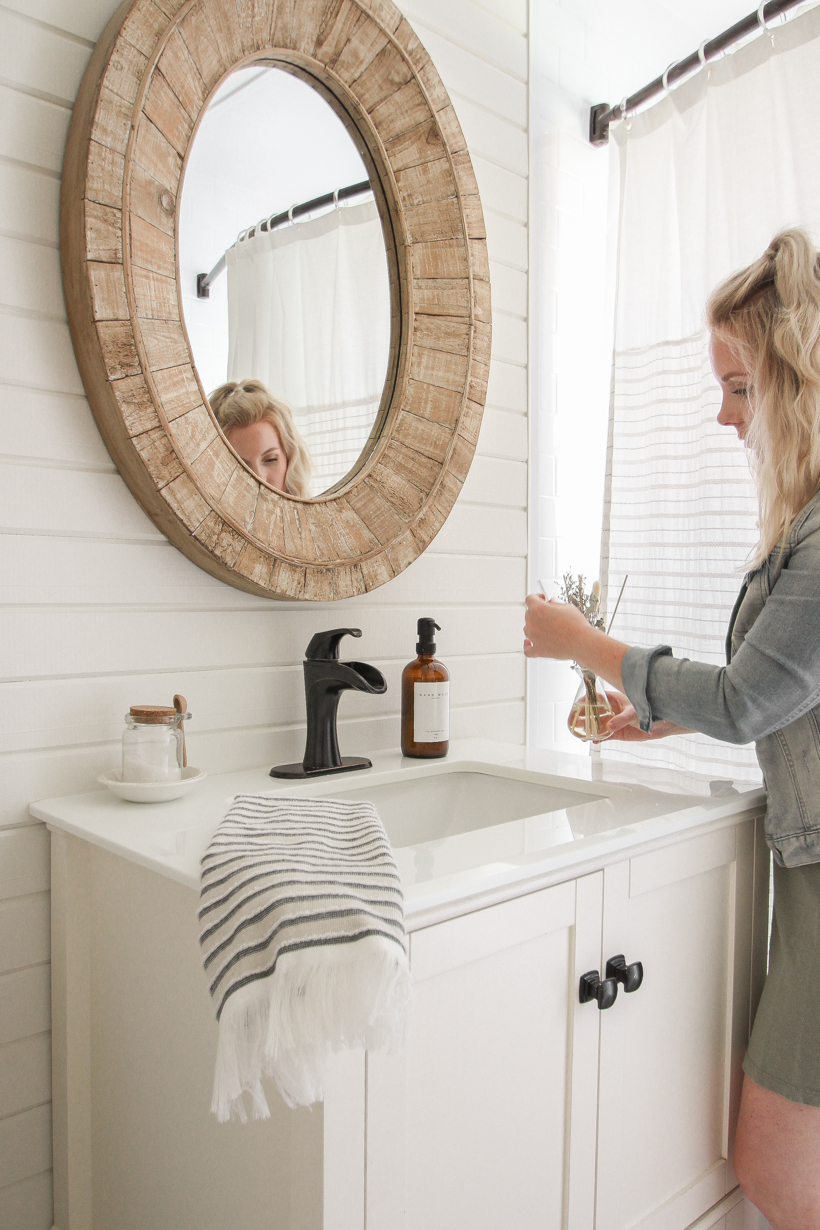 Here is a great example of the "simplifying home" posts I was talking about. Such a simple, somewhat obvious concept, but a lot of you enjoyed these little tips & ideas you can quickly apply to your home over the big, grand room makeovers. I still have these custom soap bottles by my kitchen and bathroom sink and love the way they look!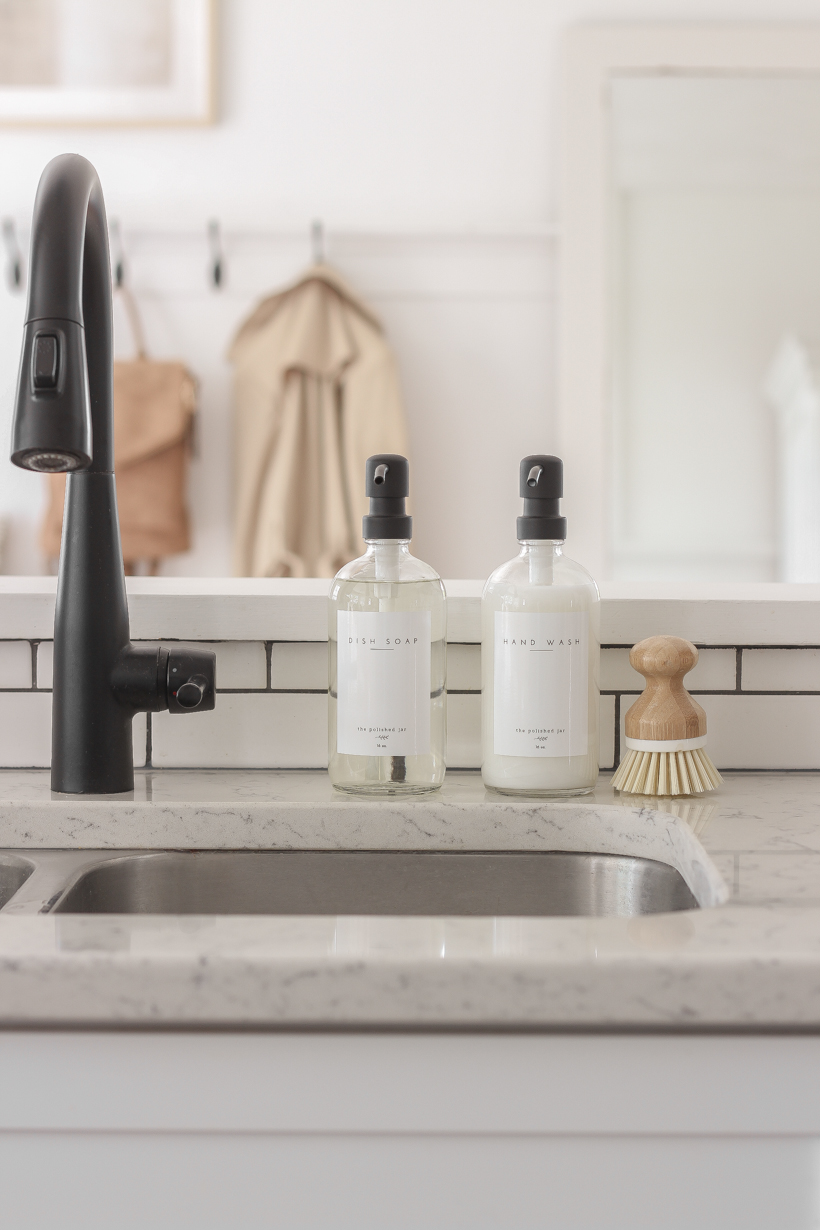 I took a photo I loved from one of my favorite designers and recreated the look in my dining room for a fraction of the price. These dining chairs have been such a welcome update in our home! P.S. I love when the head of the table has a little bit of a "grander" chair than the rest of the table, and these upholstered chairs are so good for the price!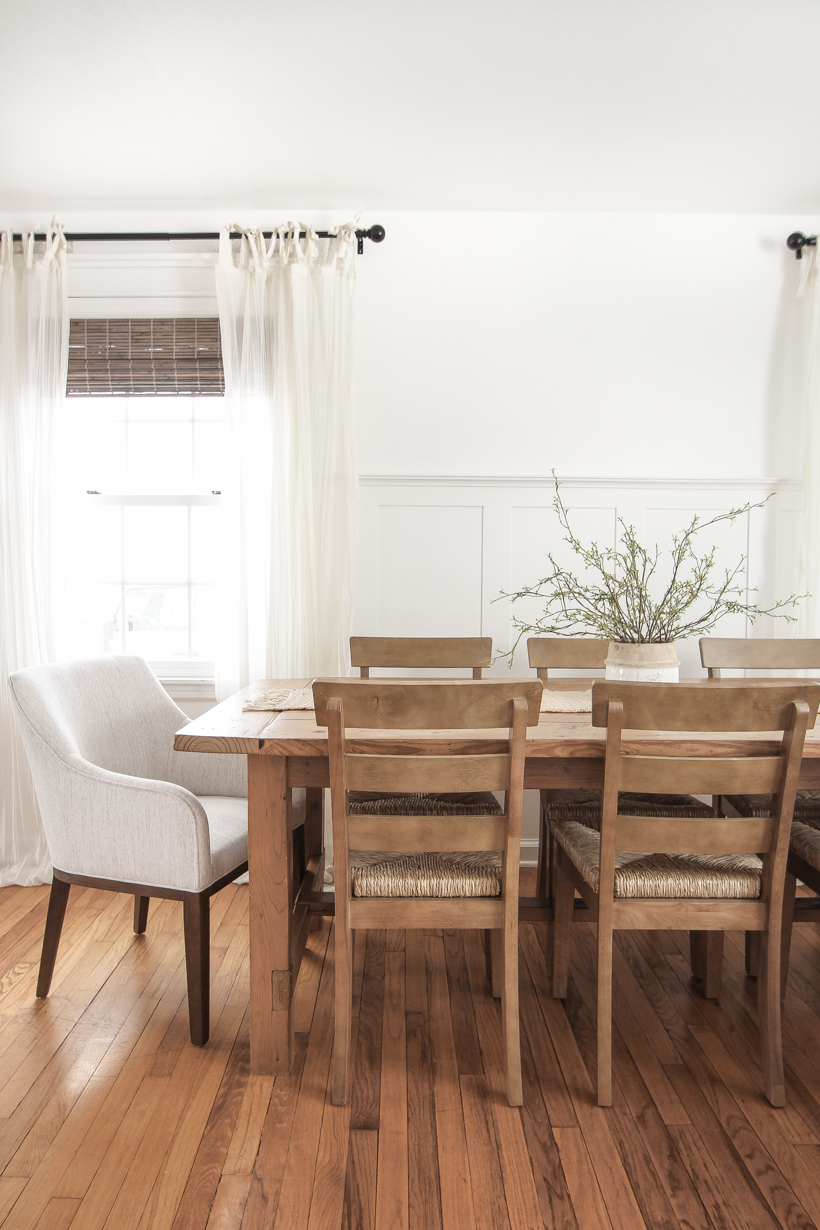 How many pillows? What size pillows? What color pillows? But wait… how many pillows are too many pillows?
If you struggle with picking out throw pillows, this post is for you! I promise, it's easier than you think!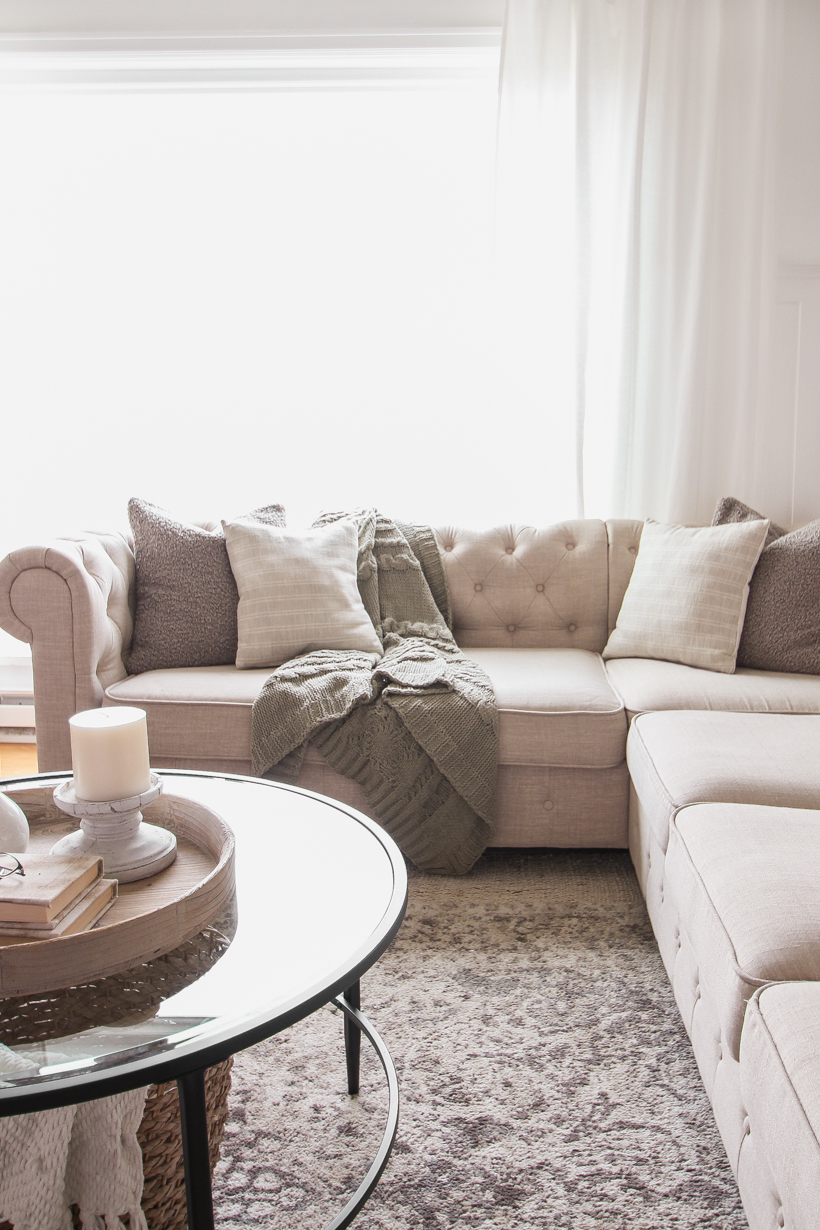 Remember when we flipped a house and turned it into the cutest little rental for my mom? Gosh, that was such a fun (but exhausting) project, and I hope there might be more of these to come in the future. The reveal of mom's beachy, cottage style living room on a budget was one of the top posts from this year!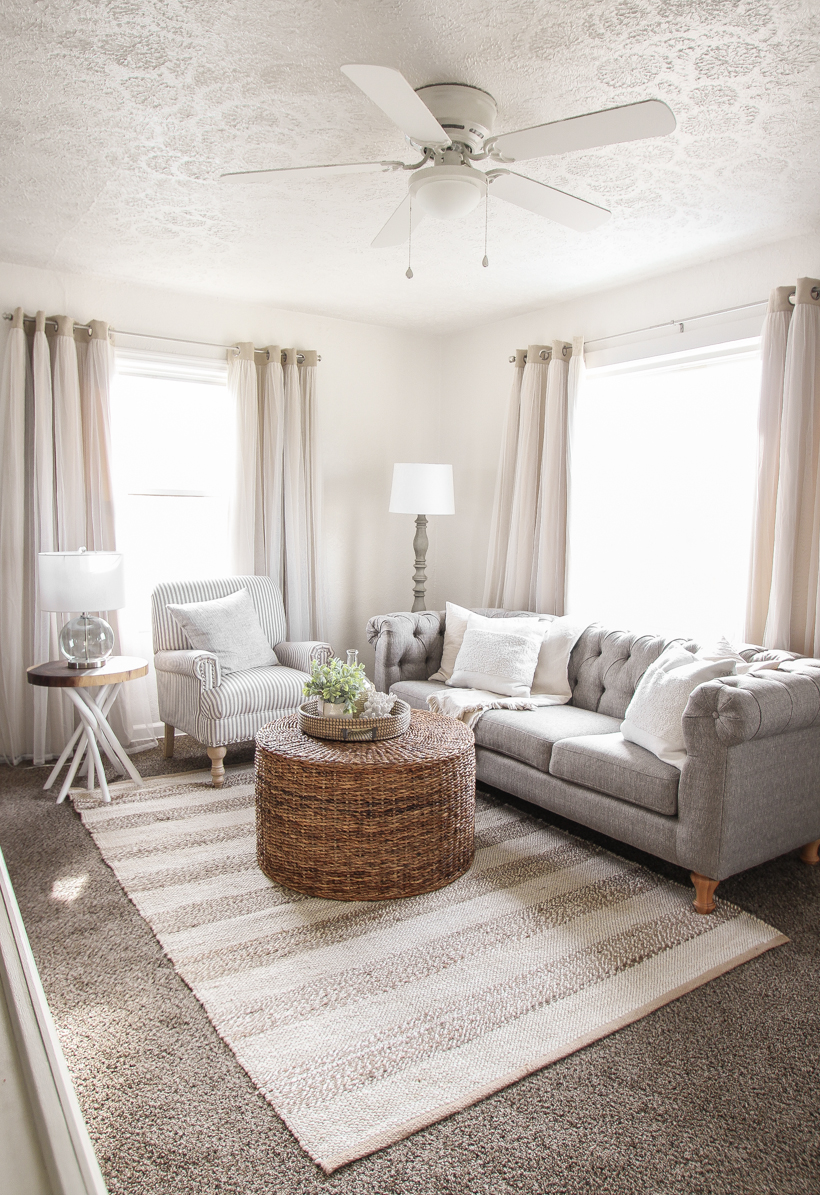 The new year is a great time to recap this post from 2021! Do you feel like you have piles of things sitting around in certain areas? Does your family have a hard time finding things when they need them? Do you get tired of feeling like you are constantly tidying up the house only for it to look messy again just a few hours later? This post is for you!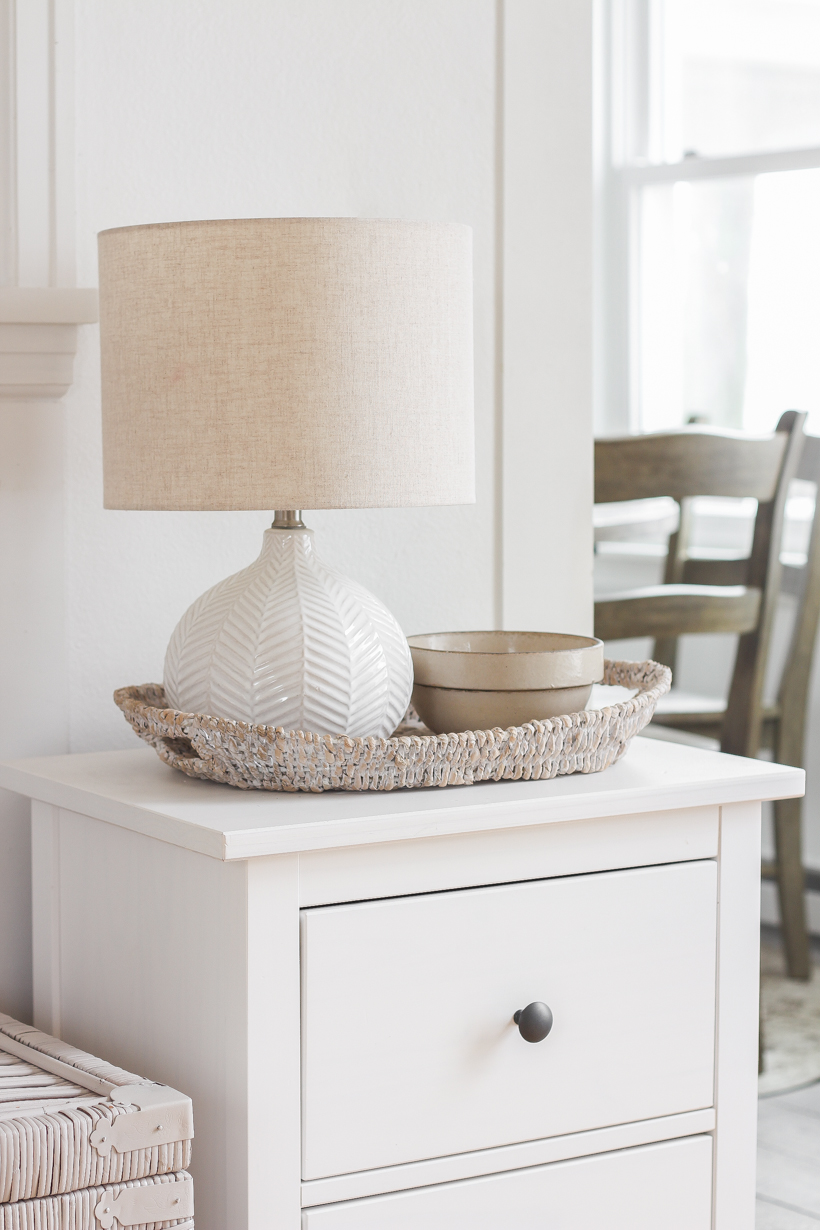 One of my FAVORITE projects from this year. I added lighting above the hacked IKEA bookcases in my living room, and it has been the perfect upgrade to this space. It really made these inexpensive bookcases a focal point in our living room, and they aren't even hardwired… they are plug in!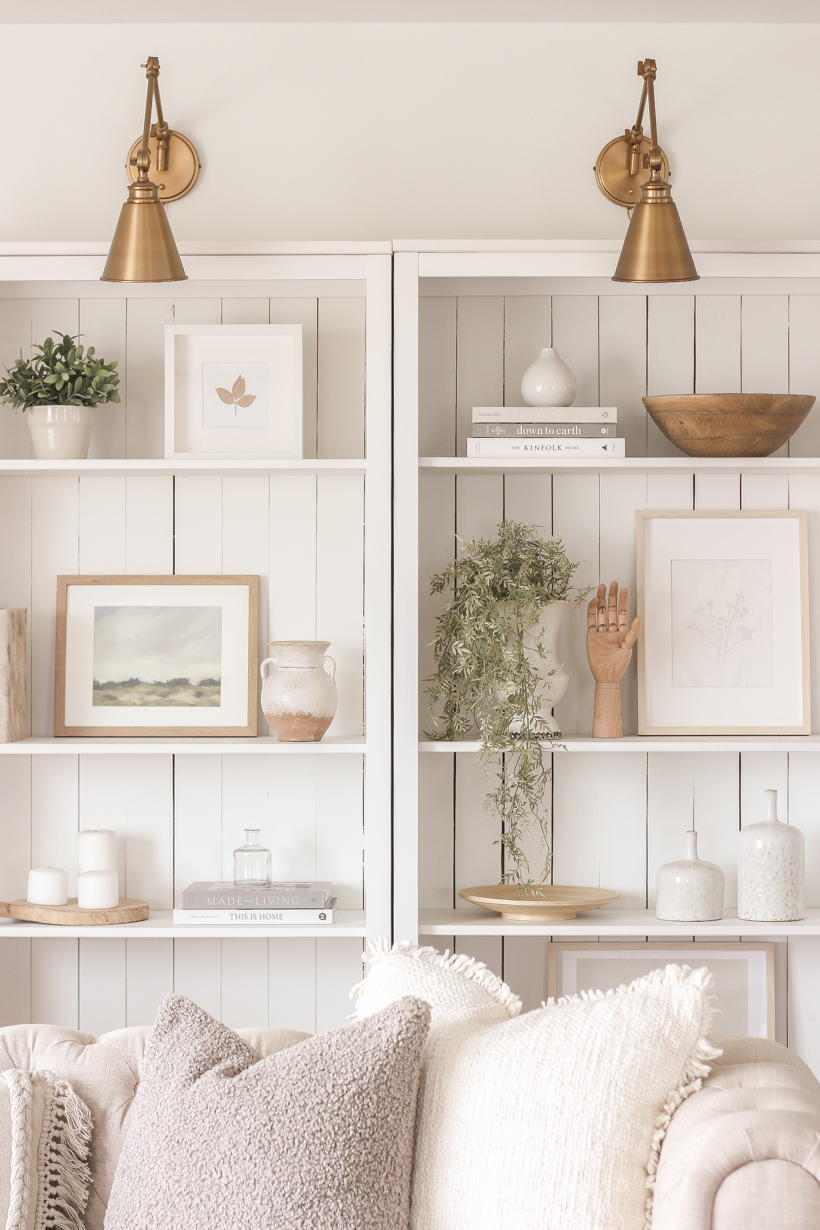 It's no secret I very much enjoy our outdoor living spaces just as much as the indoor ones, especially after completing the deck addition a few years ago. This post with my favorite Target outdoor furniture and decor was very popular this year, and I'll be sure to share what they come out with in 2022 as well!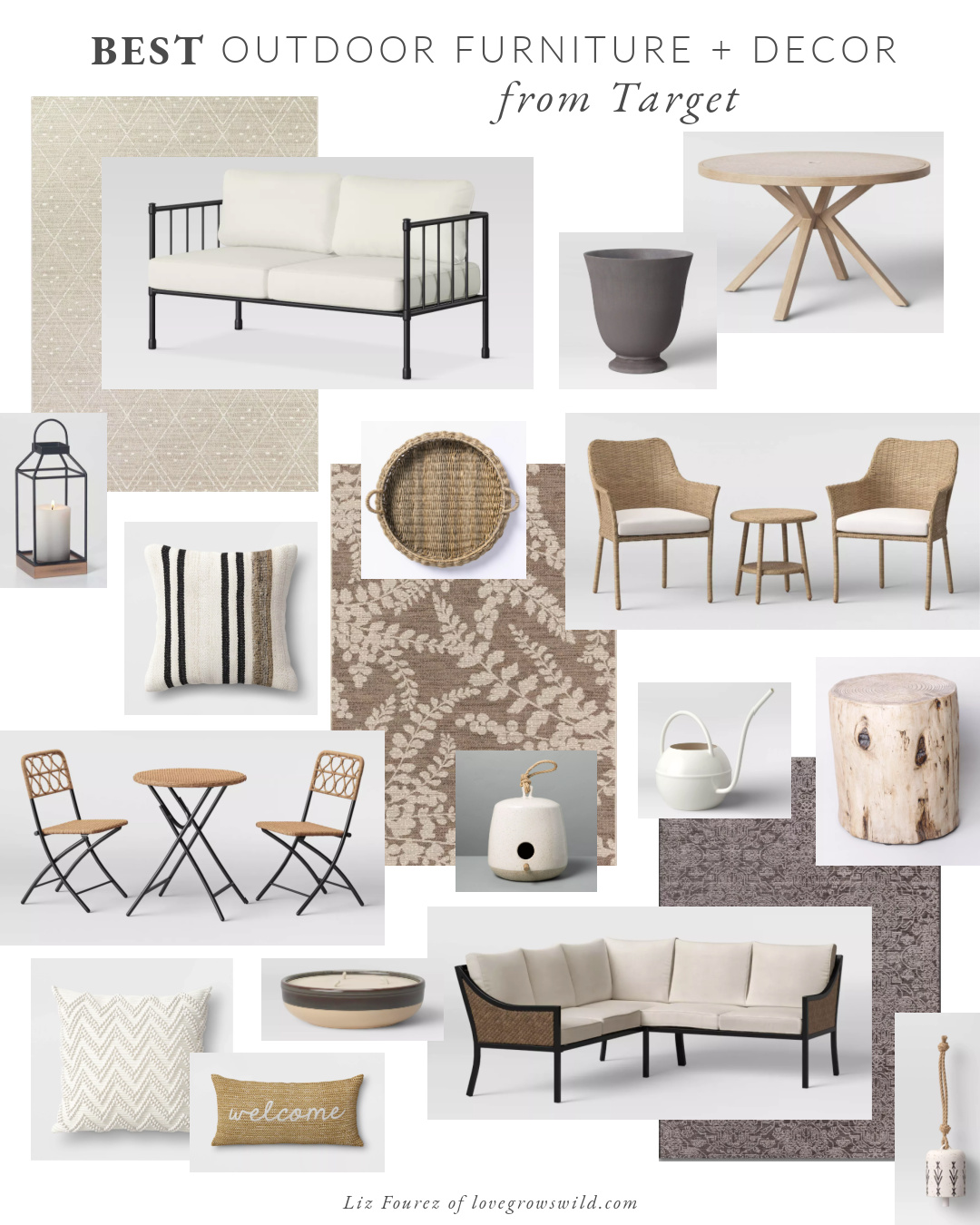 This was the first shopping haul I did last year, and I honestly was kind of surprised by the reaction I received. So many of you appreciated seeing such affordable items from a store instead of the much more expensive brands you often see in the design world. I've always been a budget conscious person and have learned over the years what is worth spending or saving my money on. But this just reaffirmed my passion for sharing ways that your dream home can be created on a budget!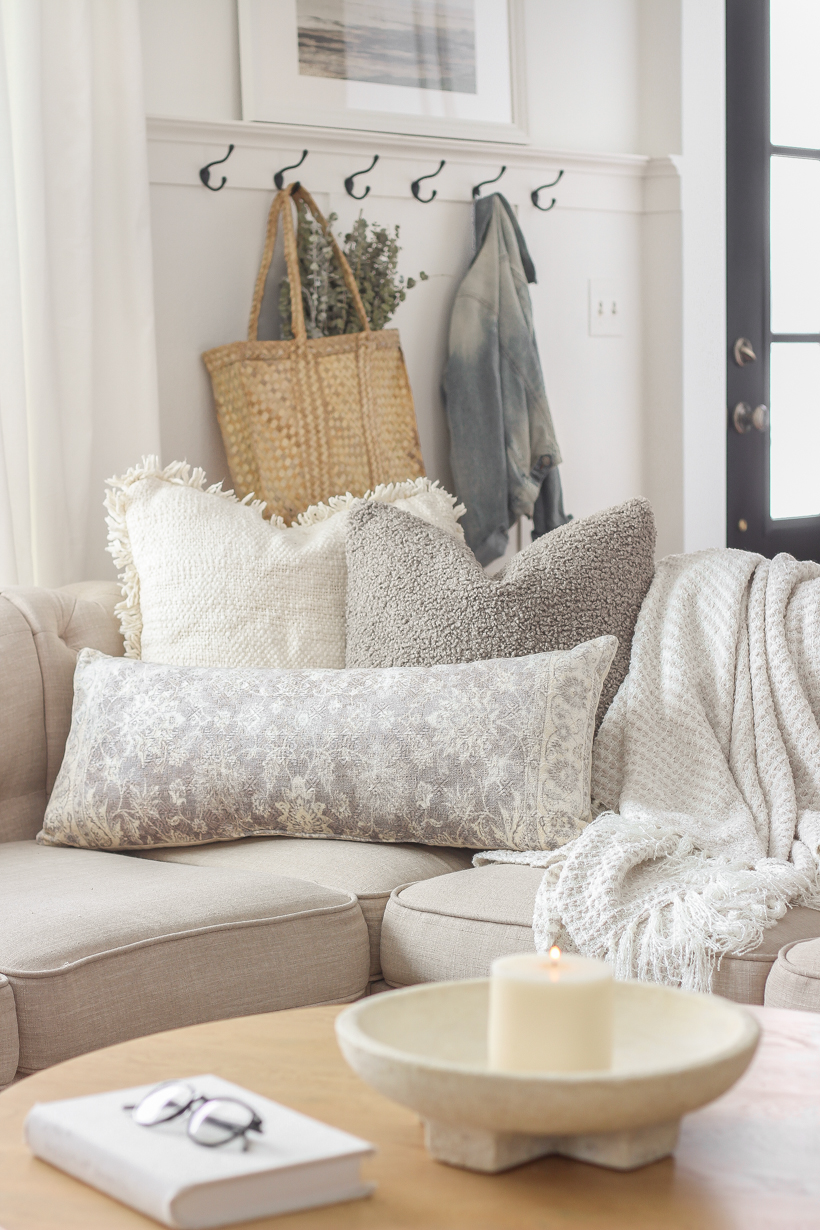 It was no surprise that this ended up being the NUMBER ONE post from 2021. One of the most underrated ways to elevate open up your spaces is in the way you hang your curtains, and this guide shows exactly how to achieve that. There is no right or wrong way to do anything when it comes to decorating your home because after all, it is YOUR home! If you love it, that's all that matters. But if you want a trick for making your ceilings look higher and your windows look larger, check out this blog post!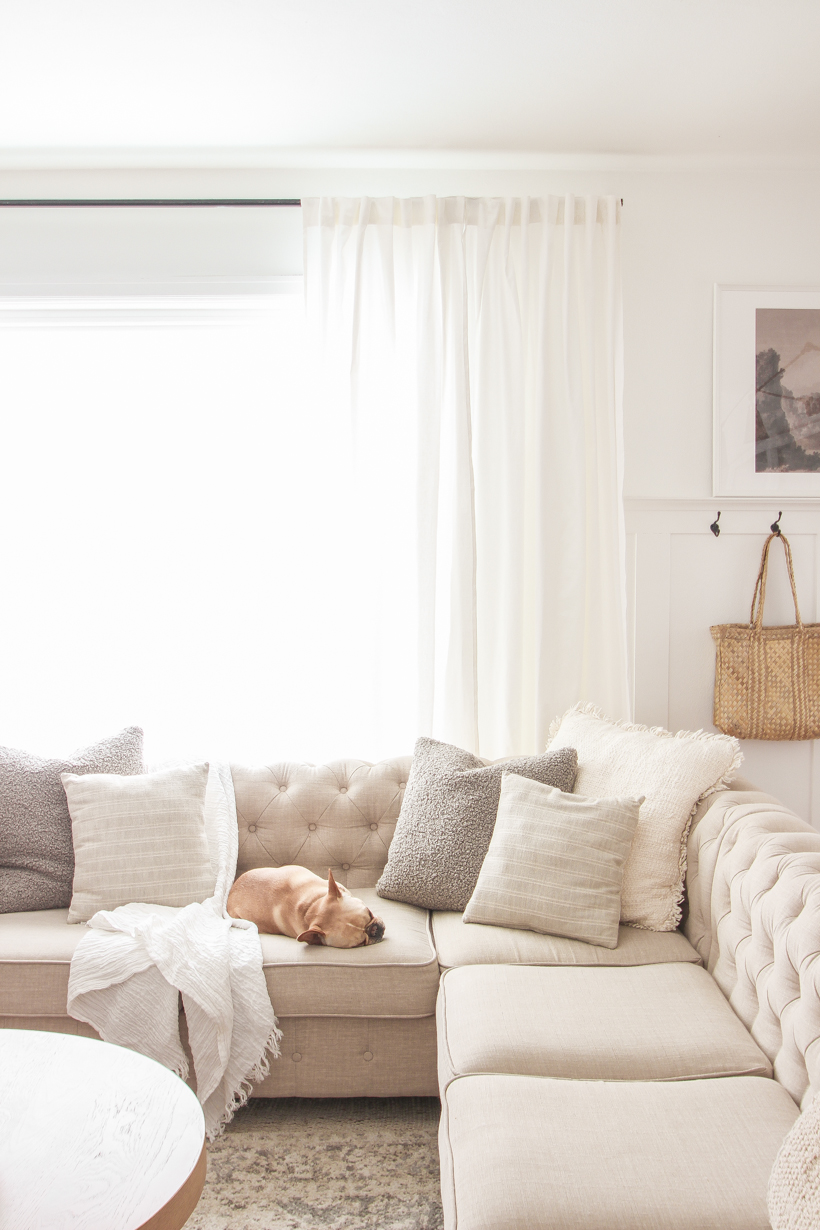 In 2022, I will have the honor of celebrating an entire decade since I created this little corner of the internet. This little Love Grows Wild baby that grew into a brand that grew into a full time career that I built from the ground up. I'm so stinkin proud of what we've created here, and I say WE because none of it would have happened without you being here as well.
I have all kinds of ideas planned for how to celebrate this milestone, but we'll talk about that closer to April. Thank you for all the big and little ways you show you love and support… reading this blog, leaving sweet comments and messages, likes/saves/shares on social media… each little interaction adds up, and I felt your support in a big way this year. I have some REALLY exciting things planned for this year (some of which I've been dreaming of for years), and I can't wait to see what 2022 has in store for us!
Happy New Year and cheers to 2022, sweet friend!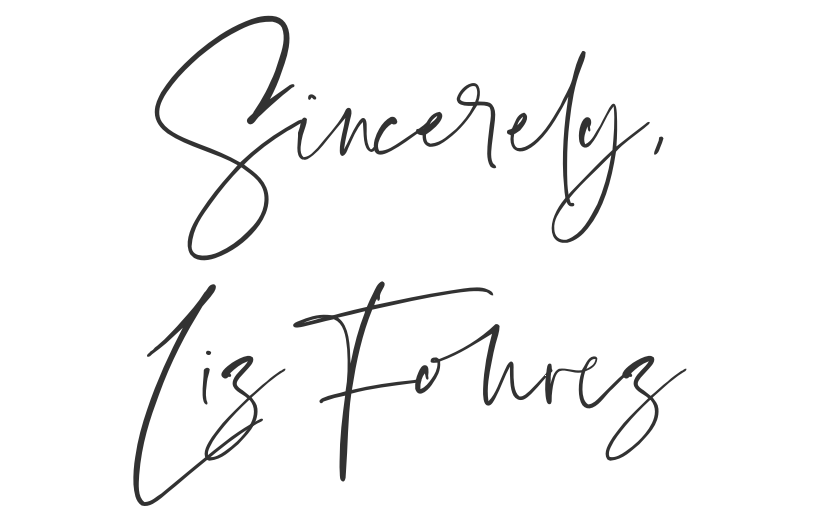 ---
NEW: Join my text community
Subscribe to Blog | Follow on Instagram
Follow on Pinterest | Follow on Facebook