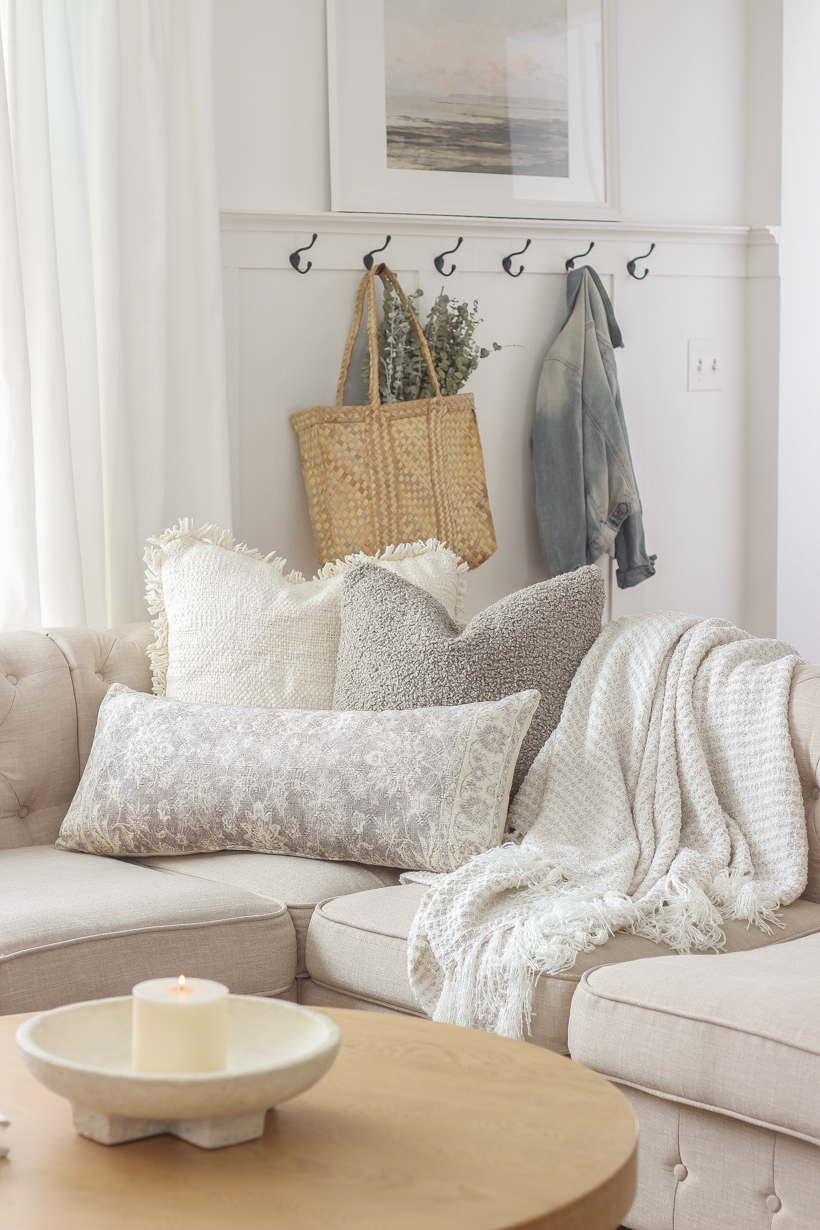 In partnership with Tuesday Morning | This year I've really tried to brainstorm some unique content ideas that will be not only a helpful resource here, but also something fun and different for us both. After writing this blog for almost nine years now, I want you to be inspired by something new every time you visit Love Grows Wild. And while that sometimes feels like a tall order to fill, I'm up for the challenge!
I decided to take you along "virtually" on a shopping trip as I looked for some new pieces to decorate with and show you how I ended up styling them in my home! I picked a store I haven't been to before, filmed my shopping adventure, and am really excited to show you what I found from Tuesday Morning!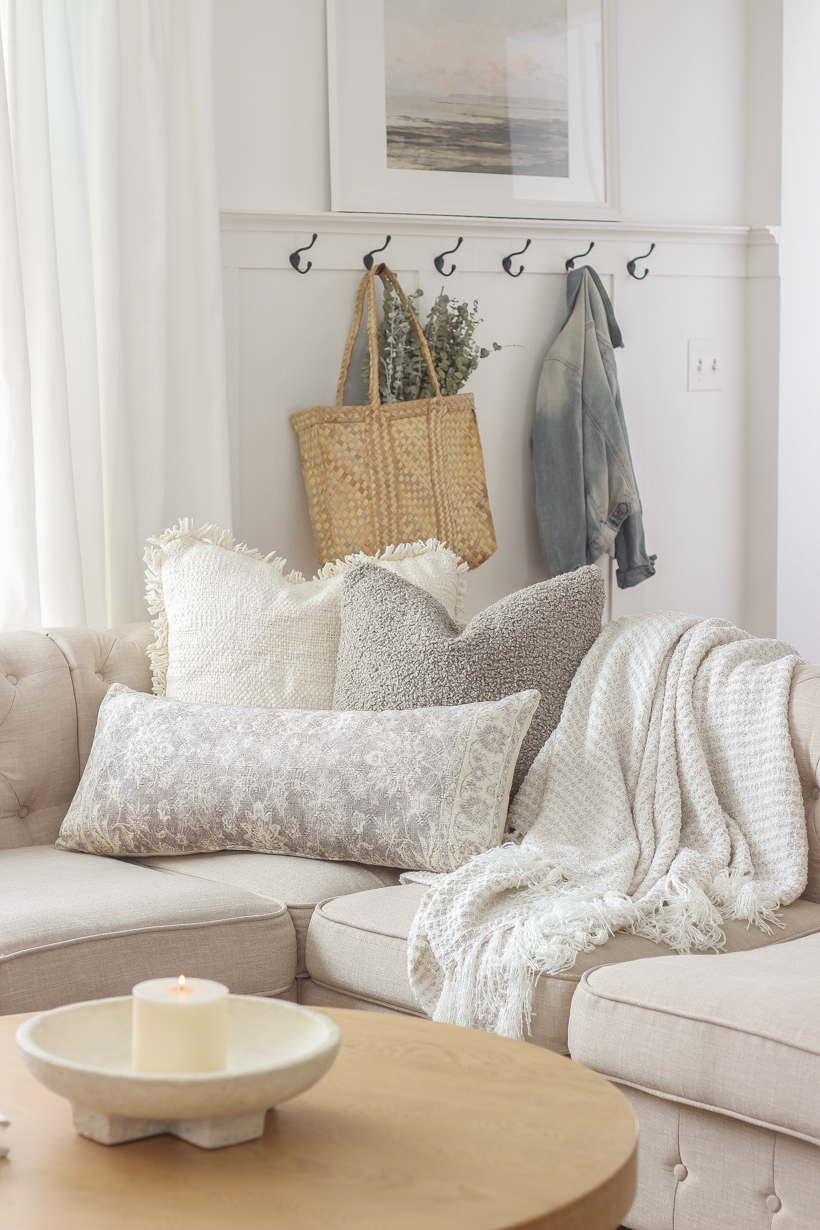 I honestly wasn't sure what to expect since I hadn't shopped at a Tuesday Morning store before, but they are known for trendy, unique decor and deals up to 60% less than department stores. They had sections for just about everything you could think of: kitchen, dining, decor, pillows, bedding, furniture, art, candles, rugs, and more. Check out everything I found while shopping!
Here is what ended up coming home with me:
two sets of bowls in a unique shape & texture that immediately caught my eye
kitchen towels
an extra long lumbar pillow with the prettiest color & pattern
a cozy fringe throw blanket
a bouquet of dried greenery in a soft sage color
a set of silicone tongs
package of washable, reusable straws
a new dog bed & toy for Remy!
Note: Tuesday Morning sells exclusively in-store, so I'm not able to provide links to the items I purchased. But you can follow them on social media to see their newest arrivals! Facebook | Instagram | Pinterest | Twitter | YouTube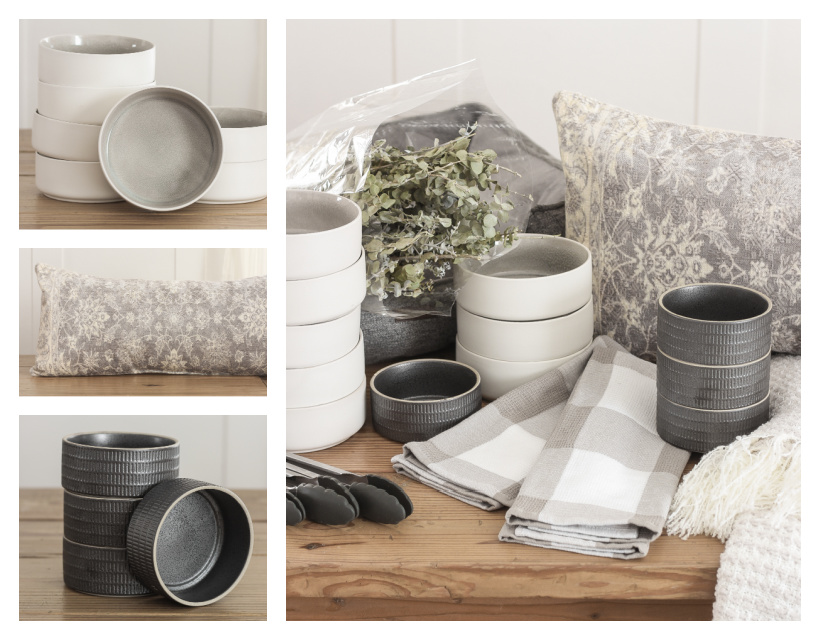 They had a huge section of pillows organized by color, but you already know I was drawn to the soft neutral ones. I thought this extra long lumbar pillow would look great on the sectional in the living room, and I draped a fringe blanket I found next to it, both with just the faintest hint of a soft pink/purple color for spring.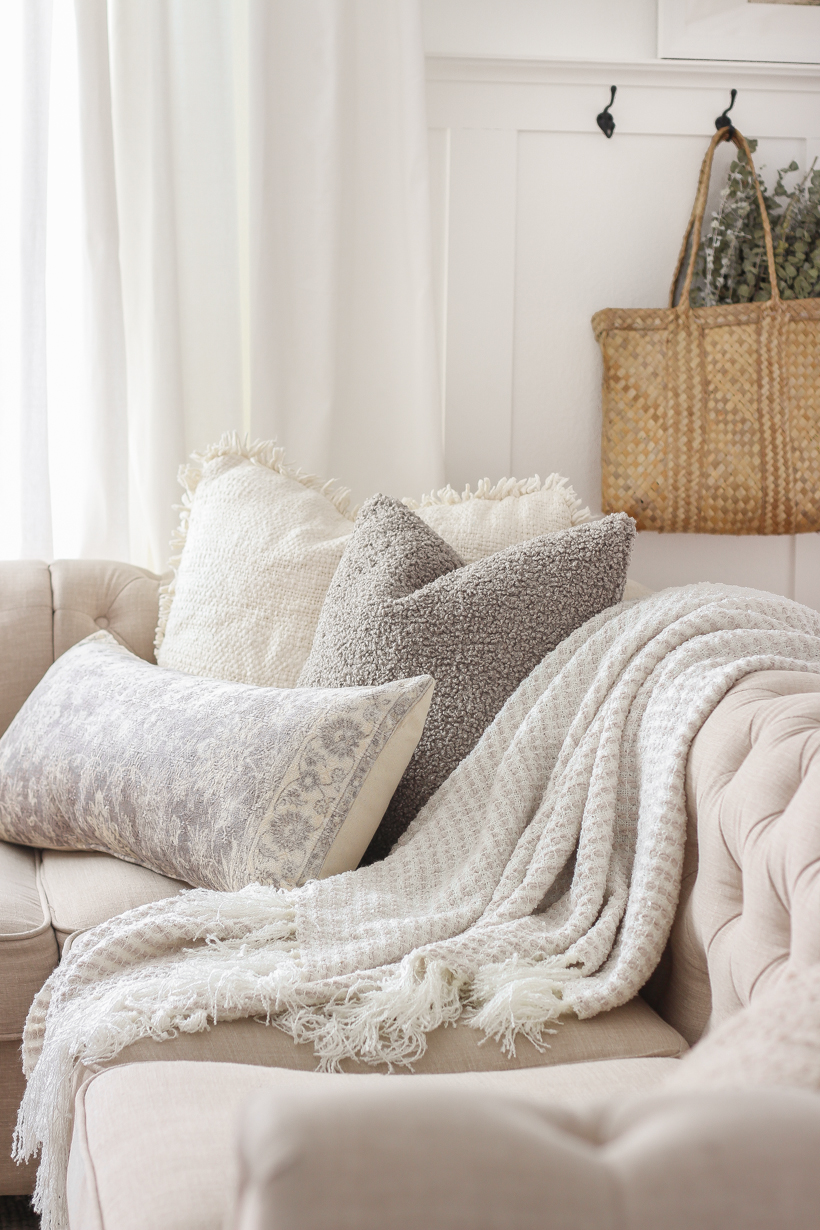 Then I opened up the bouquet of dried greenery and set it inside an old straw bag I had. I think it looks so pretty hanging on the coat hooks by my front door, and I love the color and texture it adds.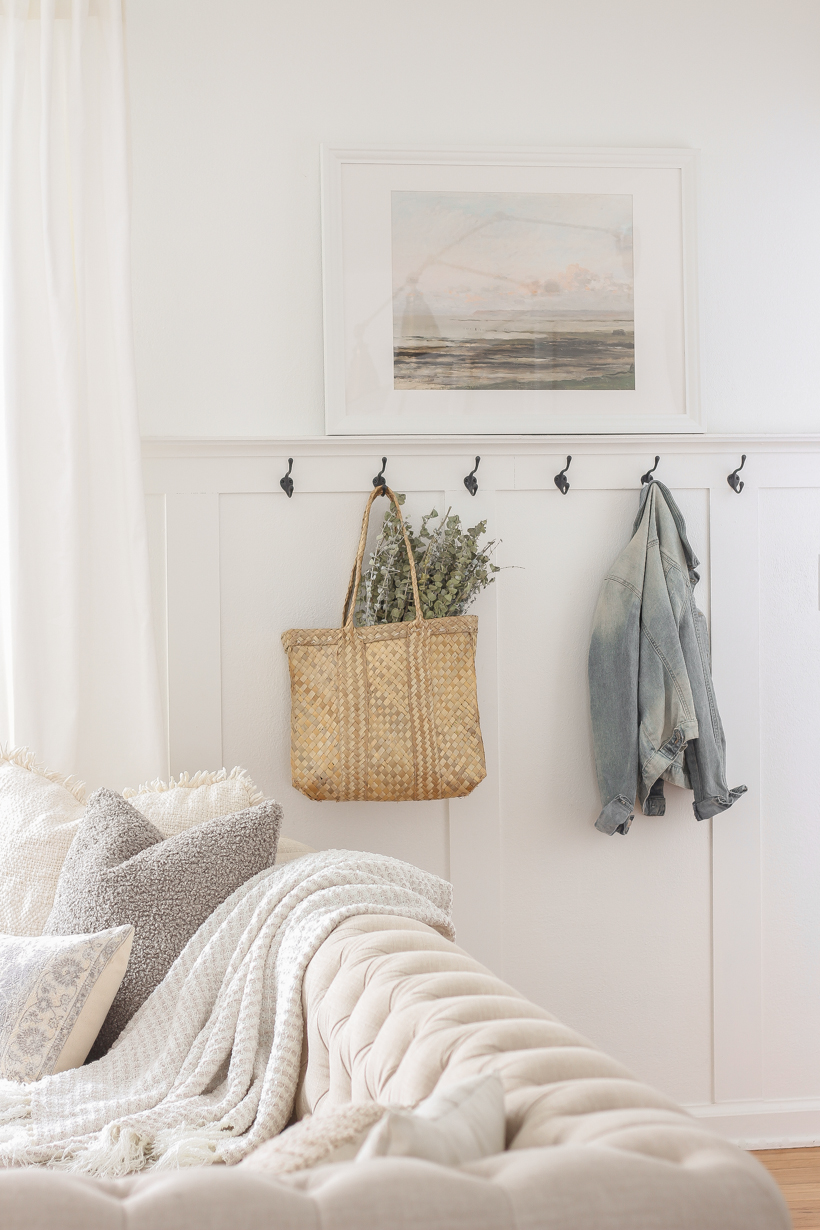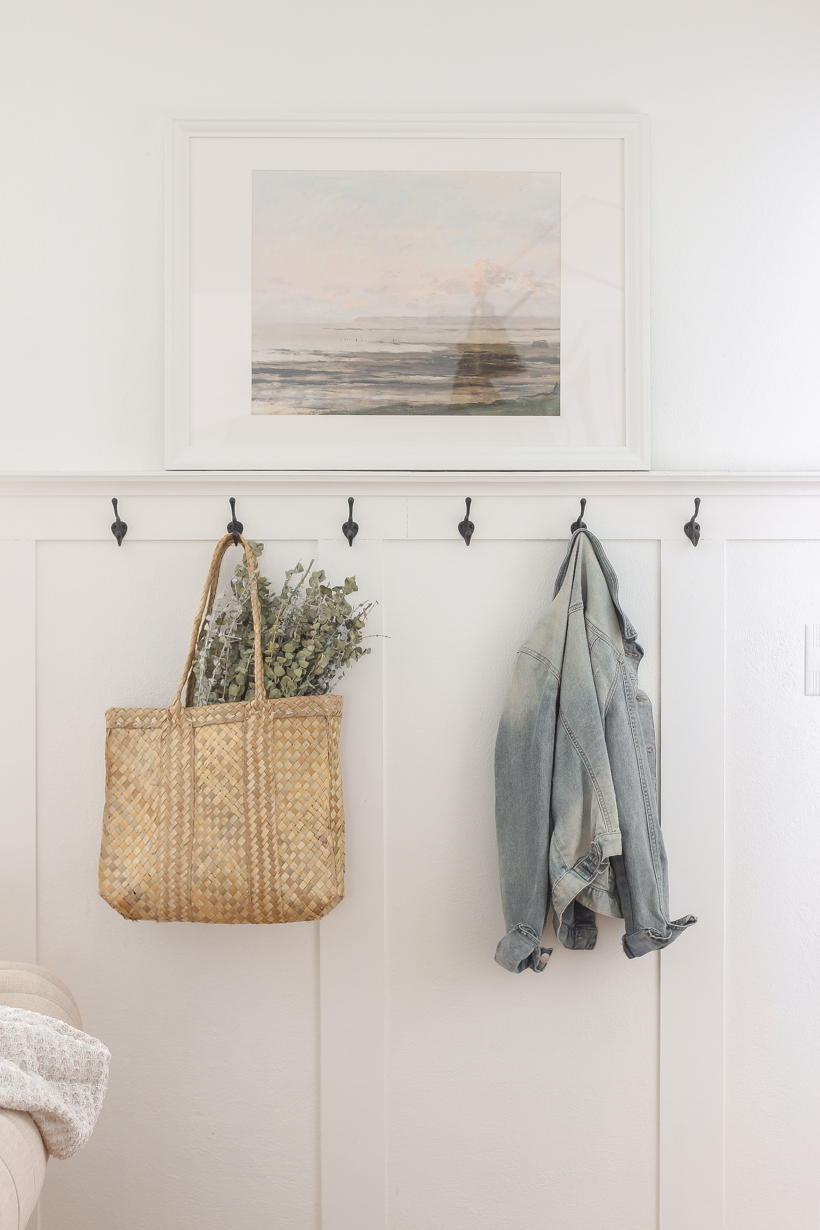 I had no intention of buying any dishes on my shopping trip, but when I saw these straight-sided bowls with beautiful finishes, I just had to have them. I bought 8 of the white bowls to use for soup, cereal, etc. and 4 of the little black ramekins. I'm honestly thinking I may use the black bowls to decorate with… I picture setting one on top of a stack of books on a shelf or using one to hold paper clips on my desk. I just love them!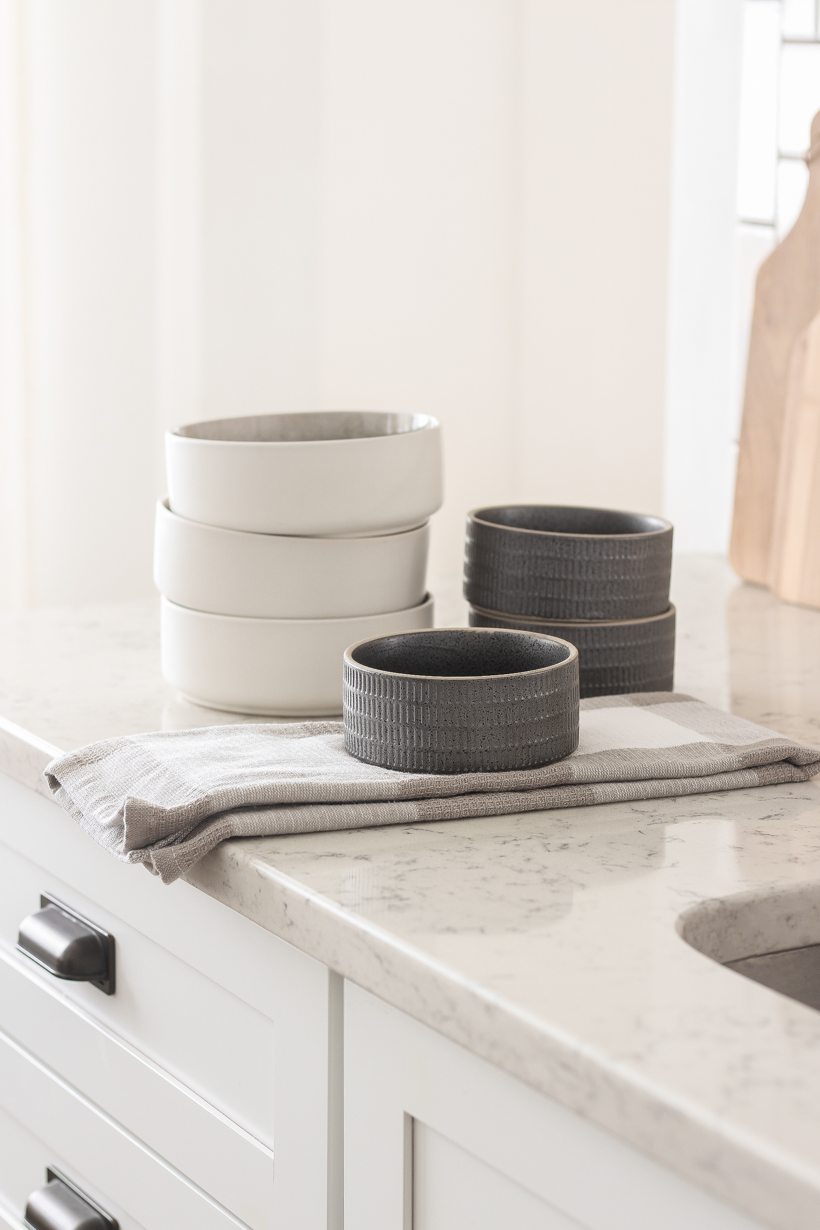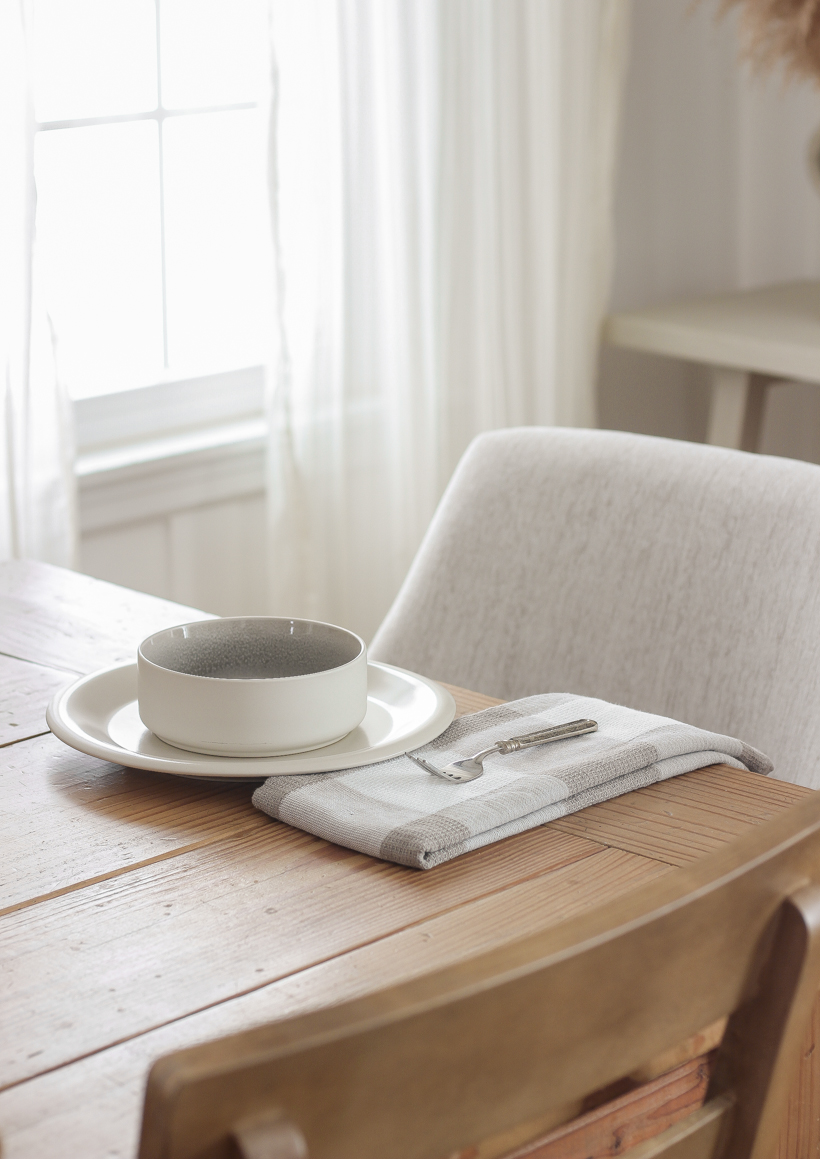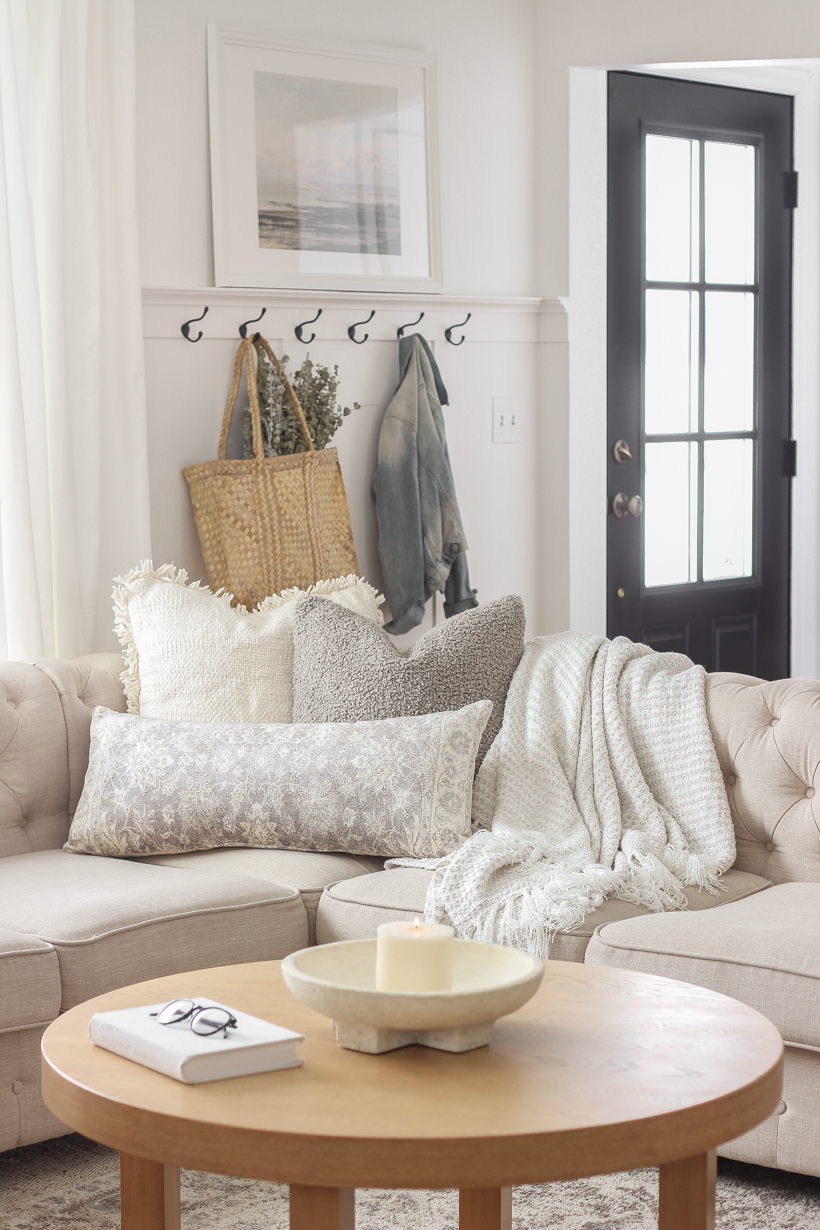 I didn't get a picture of the dog bed because Remington took it over right away, but it's nice to have a cozy spot for him to lay with us in the living room that looks nice too!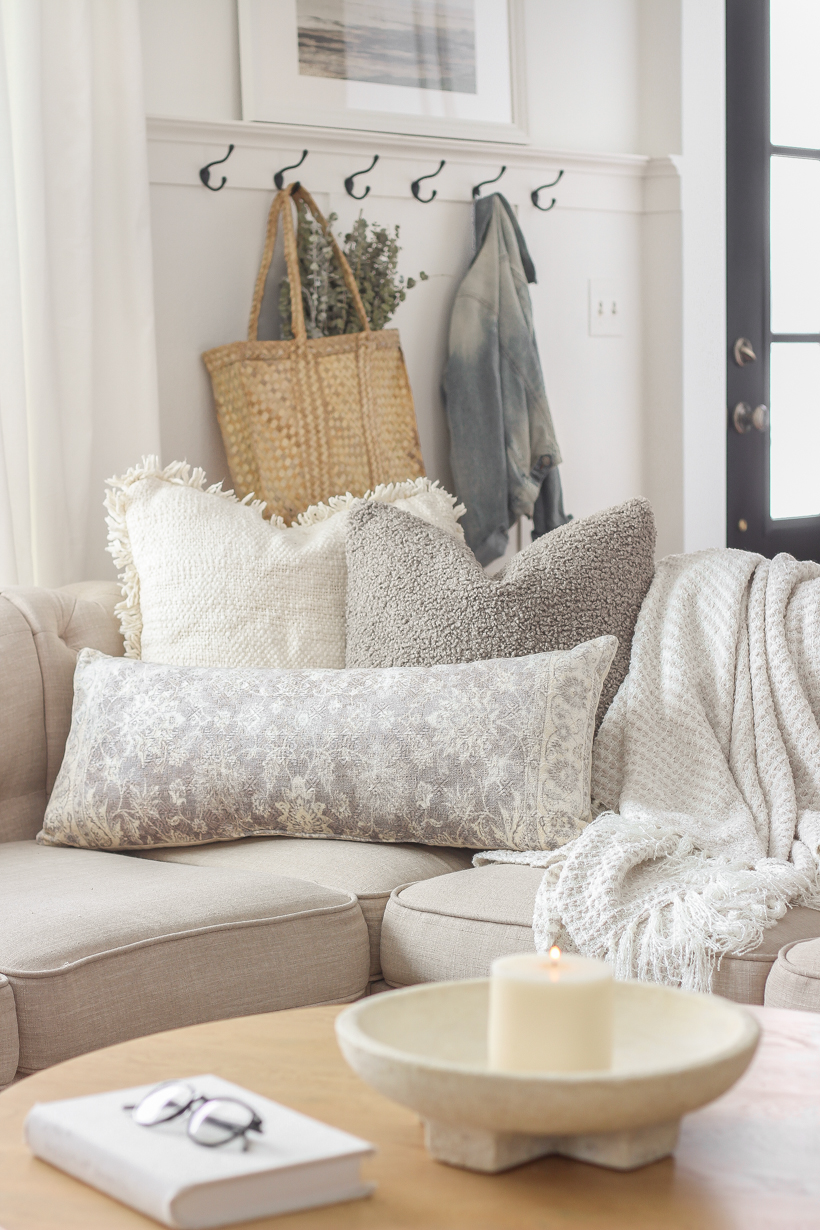 Tuesday Morning had some really pretty neutral area rugs that I want to go back and take a look at, and I loved some of the mirrors they had. Do you have a Tuesday Morning near you? Have you been before, and what is your favorite find from there? I'd love to hear your experience!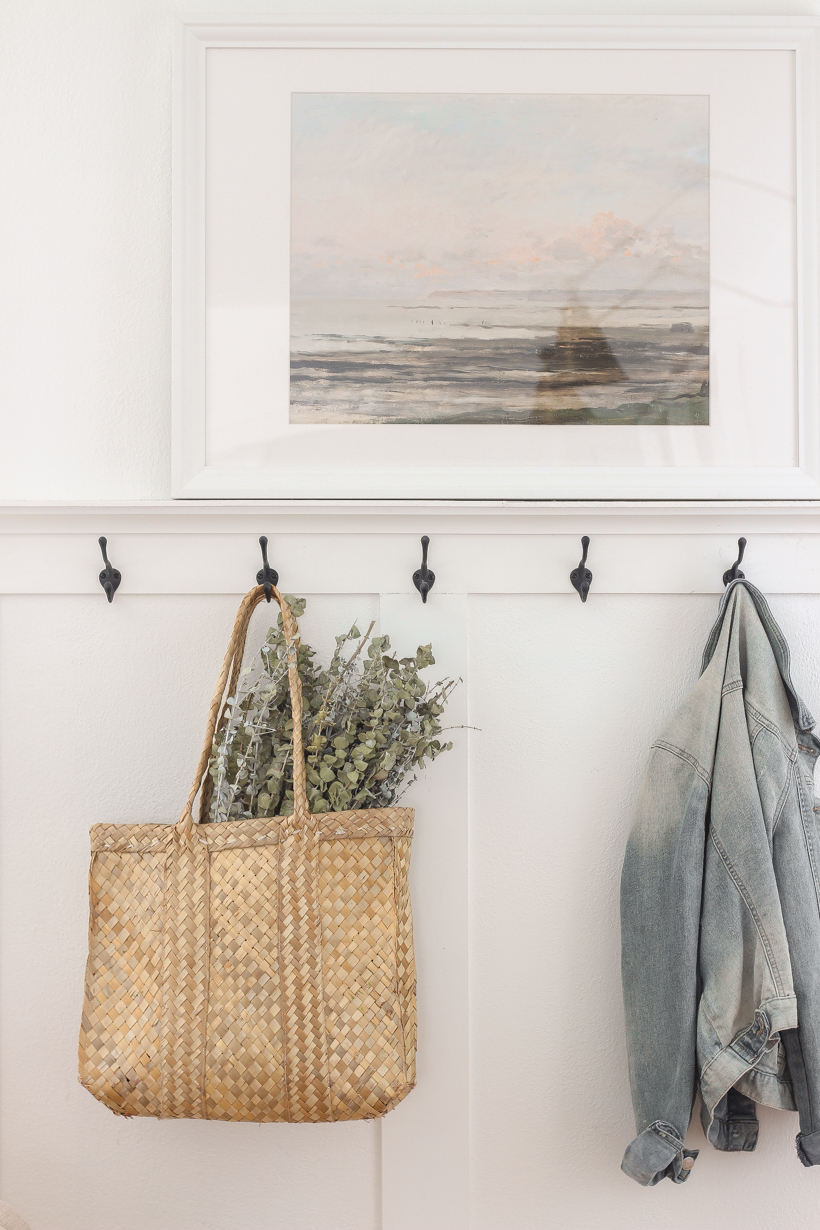 Follow Tuesday Morning to see their newest arrivals:
Facebook | Instagram | Pinterest | Twitter | YouTube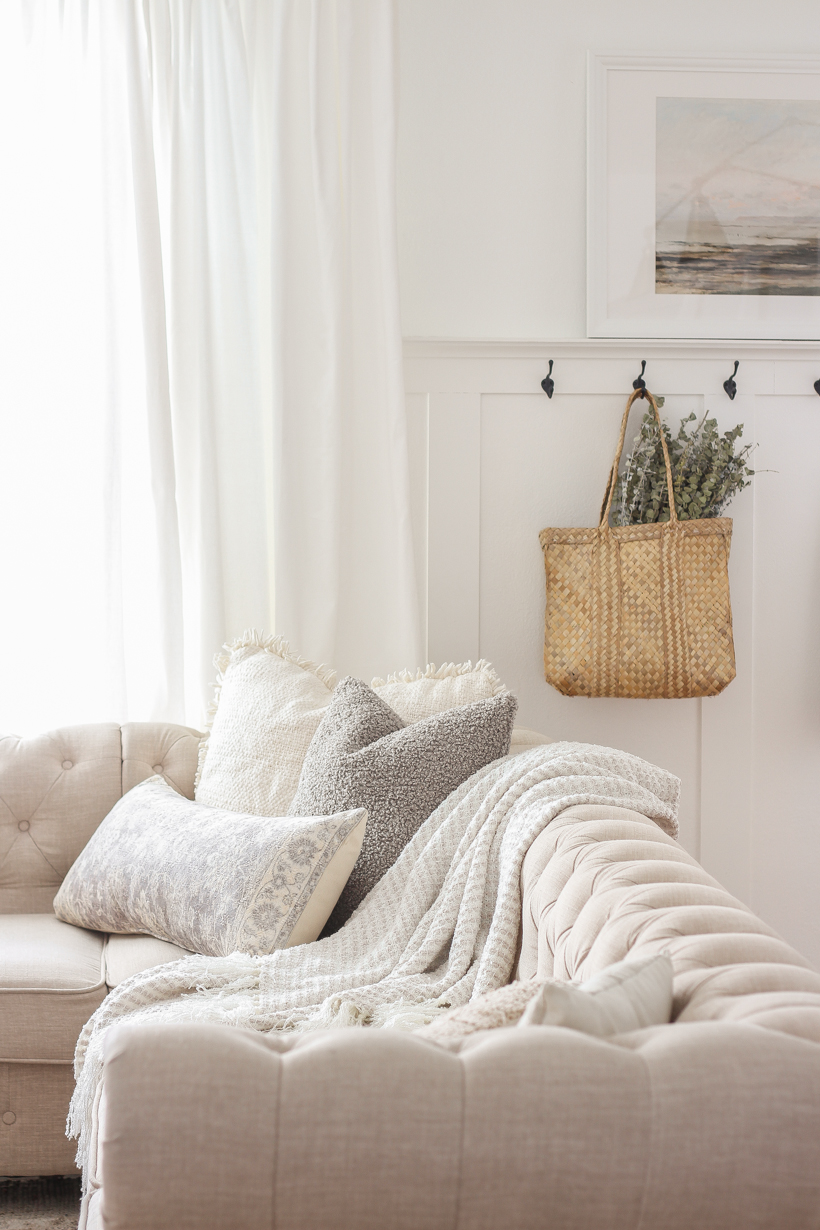 Did you enjoy this "virtual" shopping trip? Would you like to see more of this in the future? Please share your feedback in the comments!
I partnered with Tuesday Morning on this post, but as always the thoughts and opinions shared are 100% my own. Thank you for supporting our blog and brand partners!
---
Subscribe to Blog | Follow on Instagram
Follow on Pinterest | Follow on Facebook