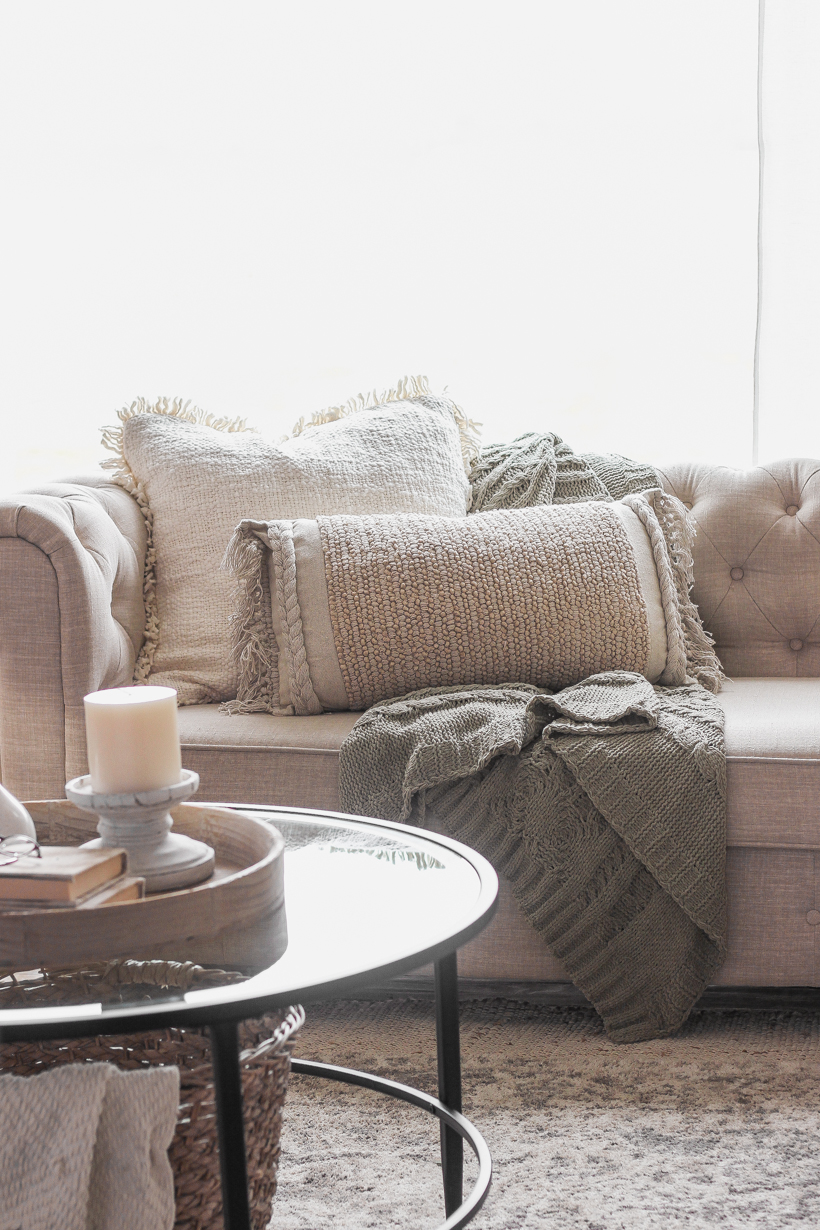 Raise your hand if you've ever been frustrated trying to find the right combination of pillows for your sofa…
how many pillows?
what size pillows?
what color pillows?
too much pattern or not enough pattern?
do these colors even go together?
but wait… how many pillows are too many pillows?
Yep, I've been there too.
I hesitate calling what I'm about to share a "formula" because I truly believe there are no right or wrong ways to decorate your home. It's all about what YOU love. But if you've ever gotten stuck or frustrated, here is one of my favorite easy tricks to make styling your sofa a breeze…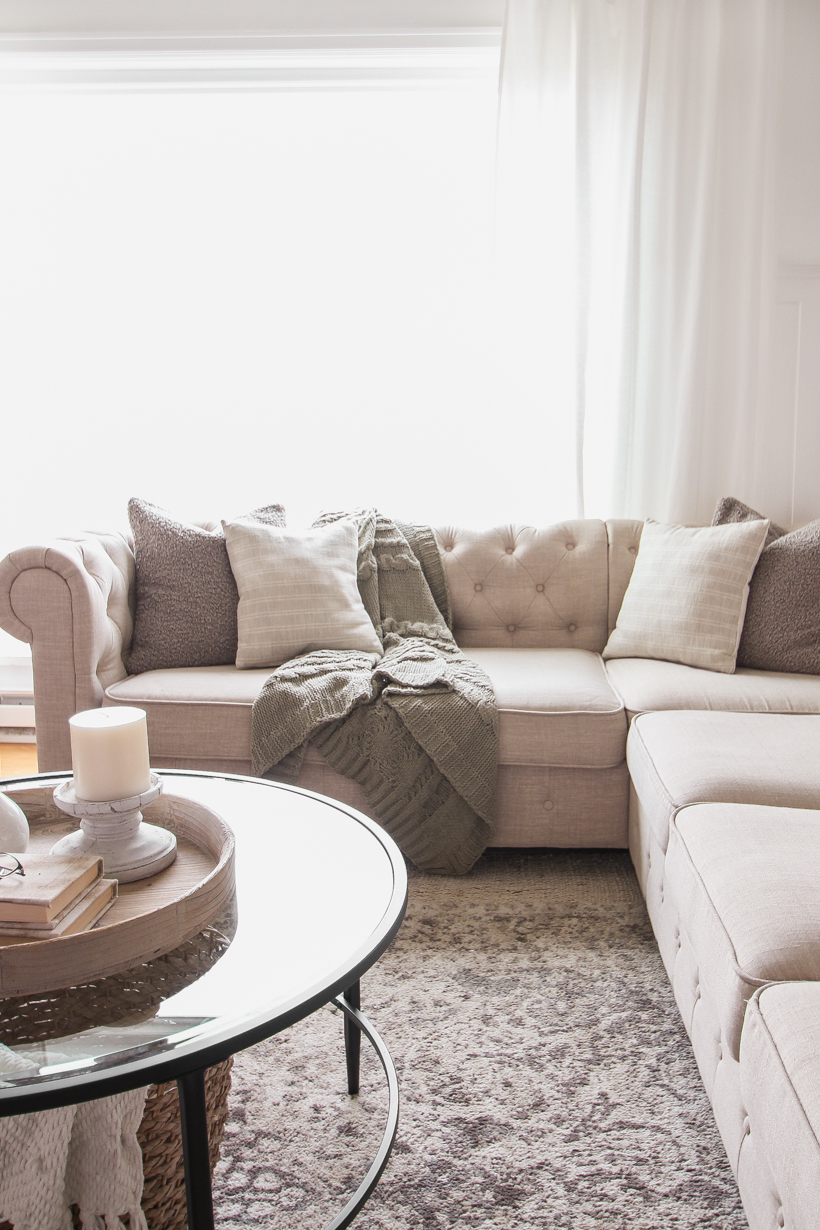 try this:
Two + One + Two
In other words:
two pillows in one corner
one blanket/lumbar pillow in the center
two pillows in the other corner
… it's that simple!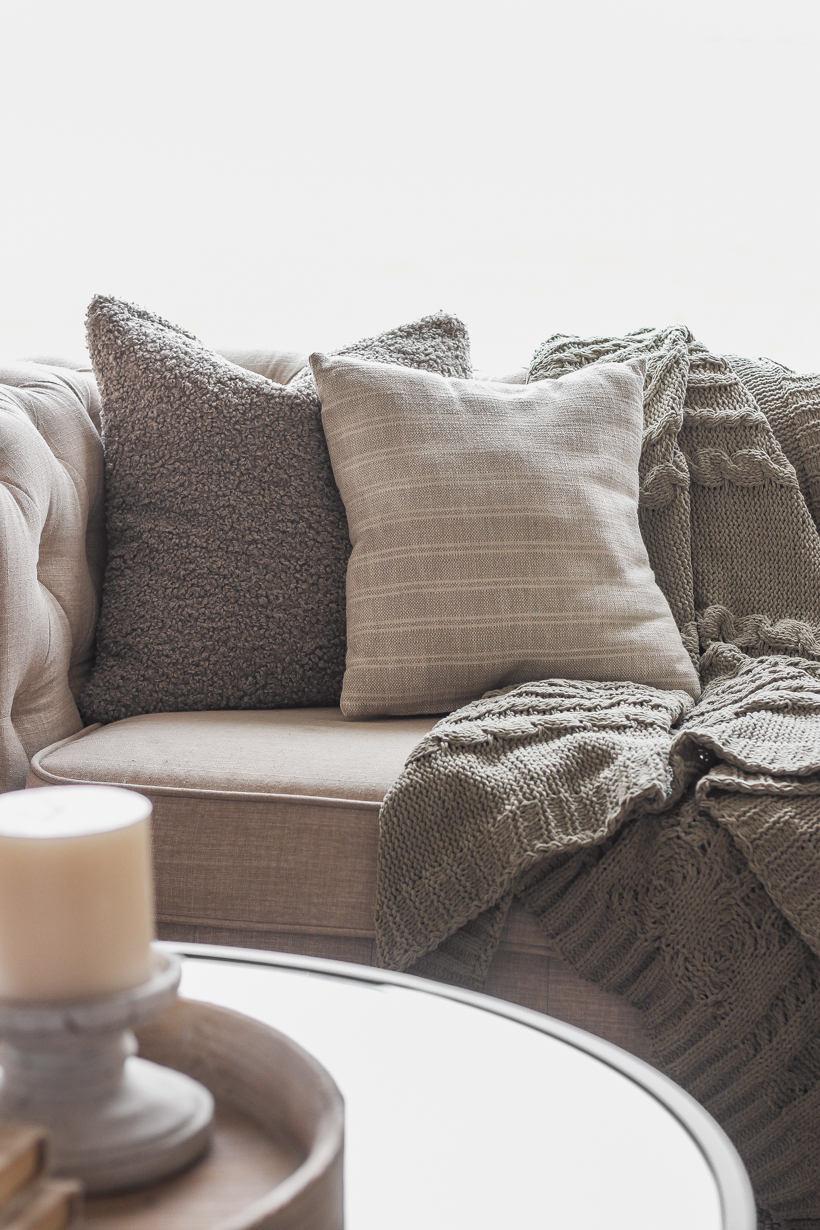 Here's a fun little photo series to show you how to layer everything: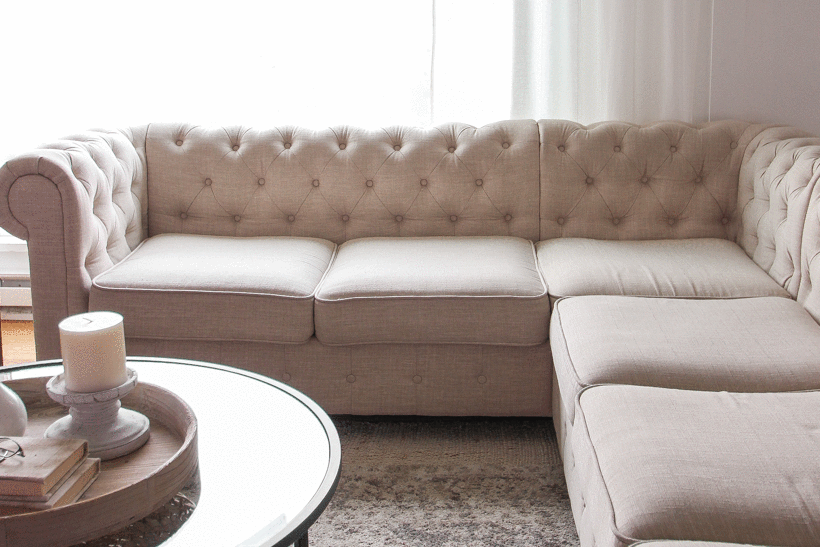 TIP 1:
Not sure what combination of pillows to use together? Here's my go-to:
one solid – I usually make this a slightly larger pillow that goes in the back in each corner to act as a "base"
one pattern or accent color – Then I layer either a pillow with a pattern or a bolder color in front in a slightly smaller size – either a smaller square or a lumbar
TIP 2:
Look for a pretty textured fabric for one of the pillows to make everything feel extra cozy.
TIP 3:
For the "one" in the middle, I usually like to add a pretty throw blanket draped on the sofa partially underneath one of the corner pillows (so it will be off to one side, not dead in the center). But you could also set a long lumbar pillow in the center, which looks really nice on longer sofas.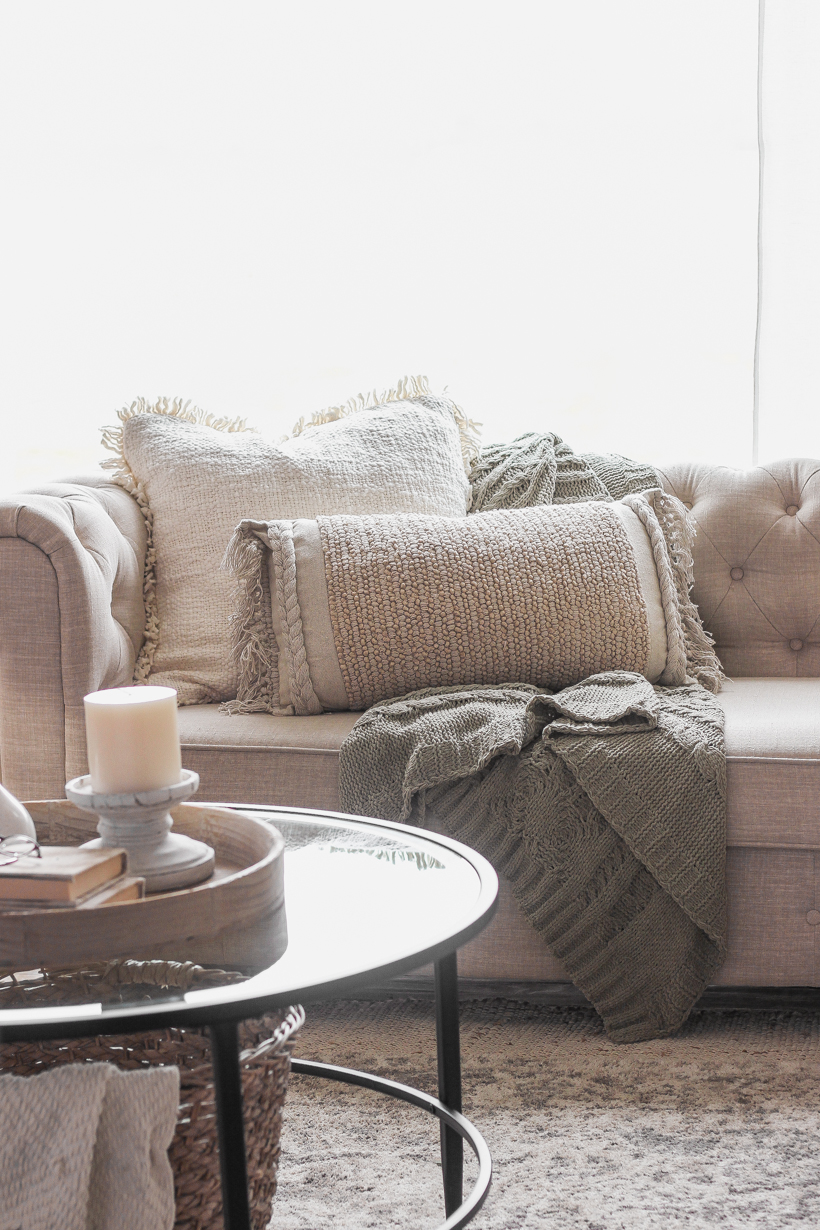 I used this trick at The Armstrong House as well…
One solid pillow in back, a textured pillow in front, and a blanket draped underneath. I didn't add a pop of color or a pattern because I wanted to keep the room really calm and soothing, but the texture on the white pillow in front is exactly what this simple look needed.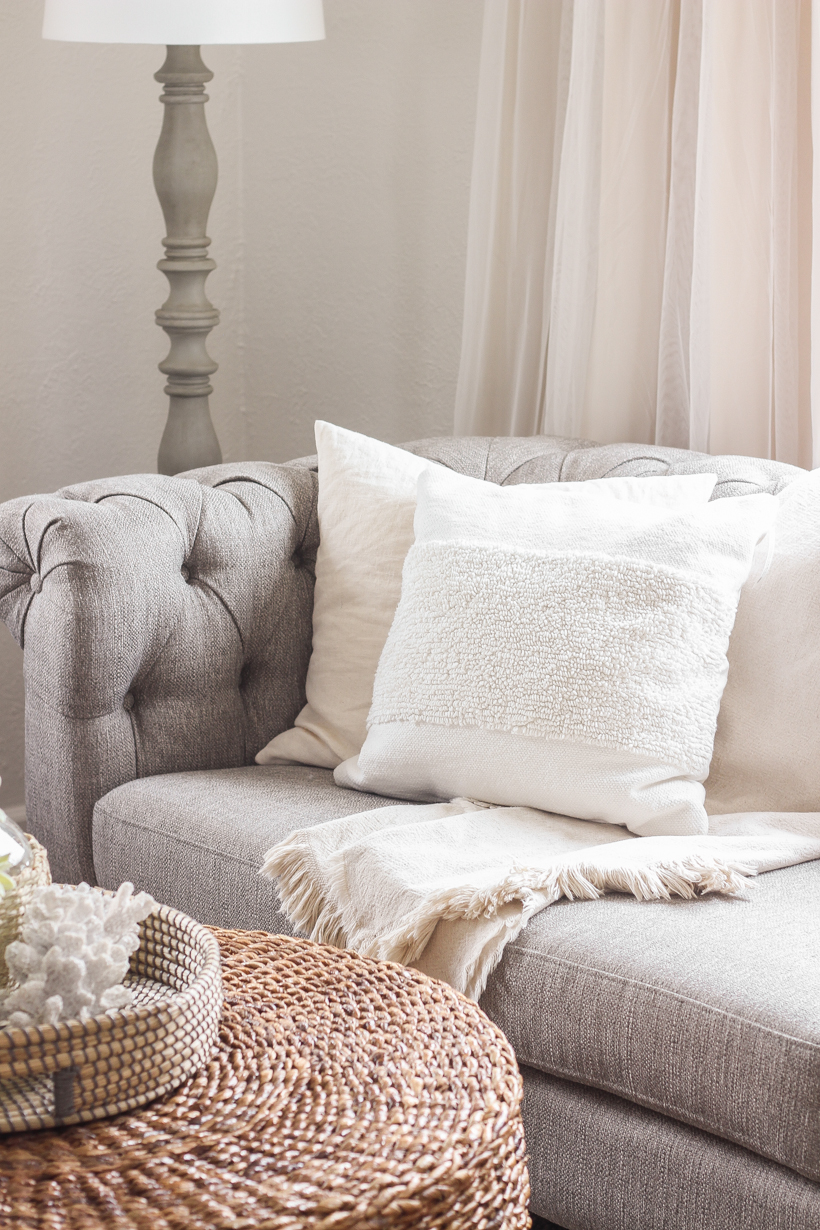 What do you think of this tip? I'd love to know if this was helpful to you! Like I mentioned before, there is no right or wrong way to decorate your home, but I wanted to give you a simple guideline to follow in case you ever struggle with this. Let me know if you'd like to see more posts like this! Thanks so much for stopping by today, friend.
More Decorating Tips:
The Easiest Way to Keep Your Home Tidy
Shelf Styling 101
6 Ways to Display & Store Cozy Blankets
Beautiful Books for Styling Your Home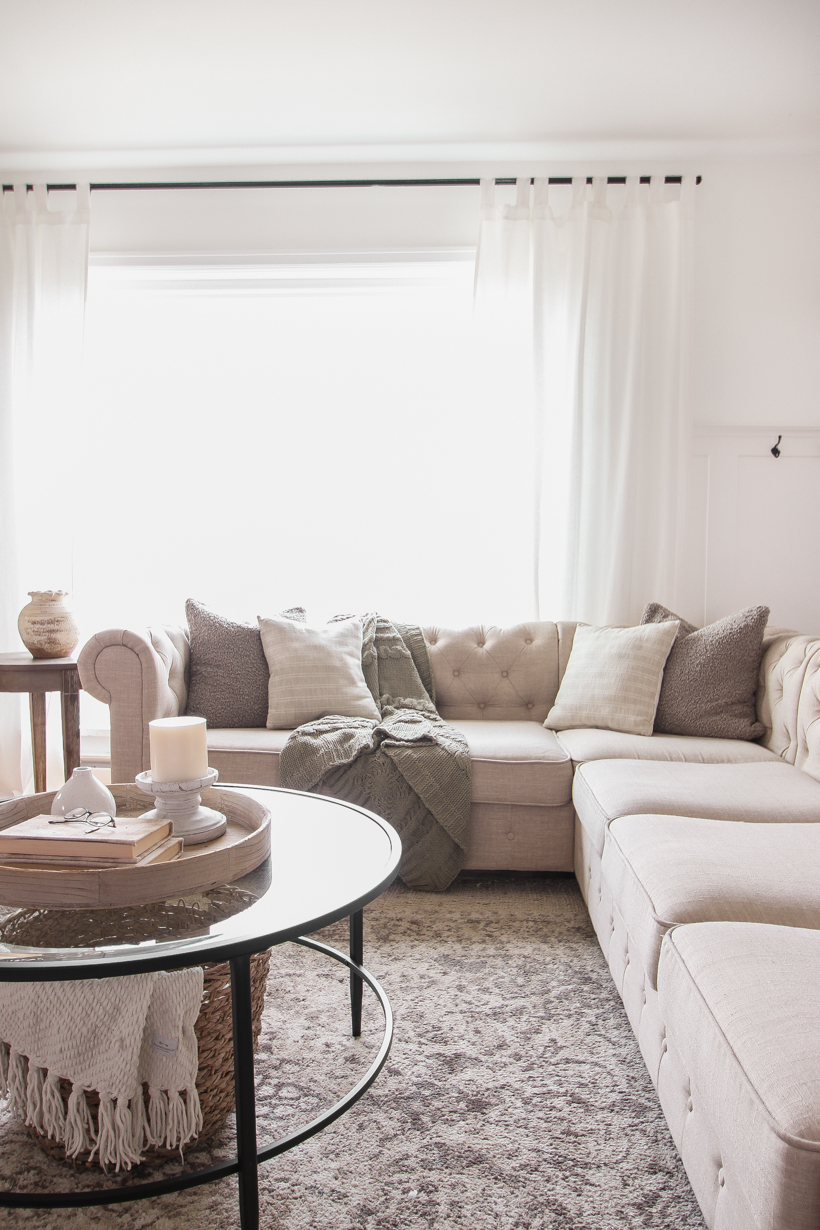 – SOURCES –
sectional sofa | medallion rug | handwoven rug
coffee table | olive blanket | fuzzy pillow
stripe pillow | lumbar pillow | fringe pillow
side table | tassel blanket | wood tray | curtains
sources from the Armstrong House

As always, I sincerely appreciate you shopping through the links I share, which allows me to make a small commission from your purchase while your purchase price stays the same. When you use my affiliate links, I'm better able to create content for this blog as well as support my family, and I thank you from the bottom of my heart for supporting what I do!
---
Subscribe to Blog | Follow on Instagram
Follow on Pinterest | Follow on Facebook