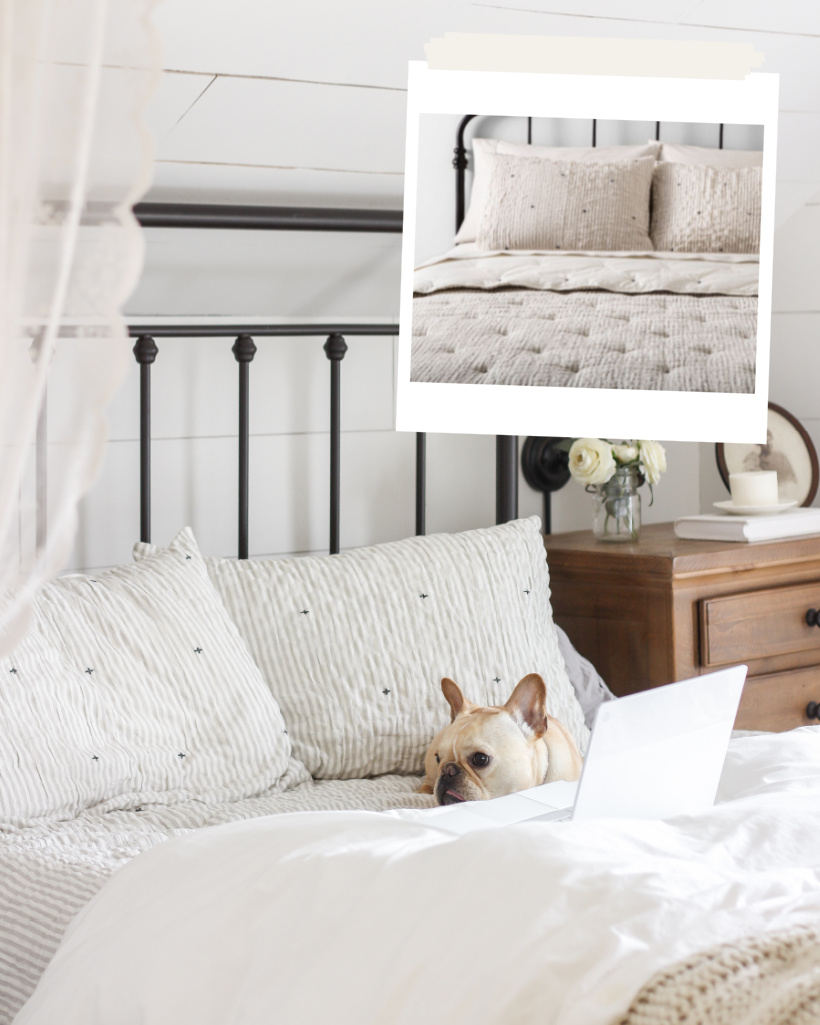 First post of 2022! One of my favorite parts about this "job" is finding stylish affordable pieces to decorate your home with, and if I had to guess, I'd say about 85% of the messages and emails I get are questions about where I got that rug, this lamp, etc. I thought it would be fun to recap the MOST POPULAR items I've used in our home this year and hopefully it might answer some frequently asked questions as well!
Here are the most loved items (based on your purchases) from our home in 2021: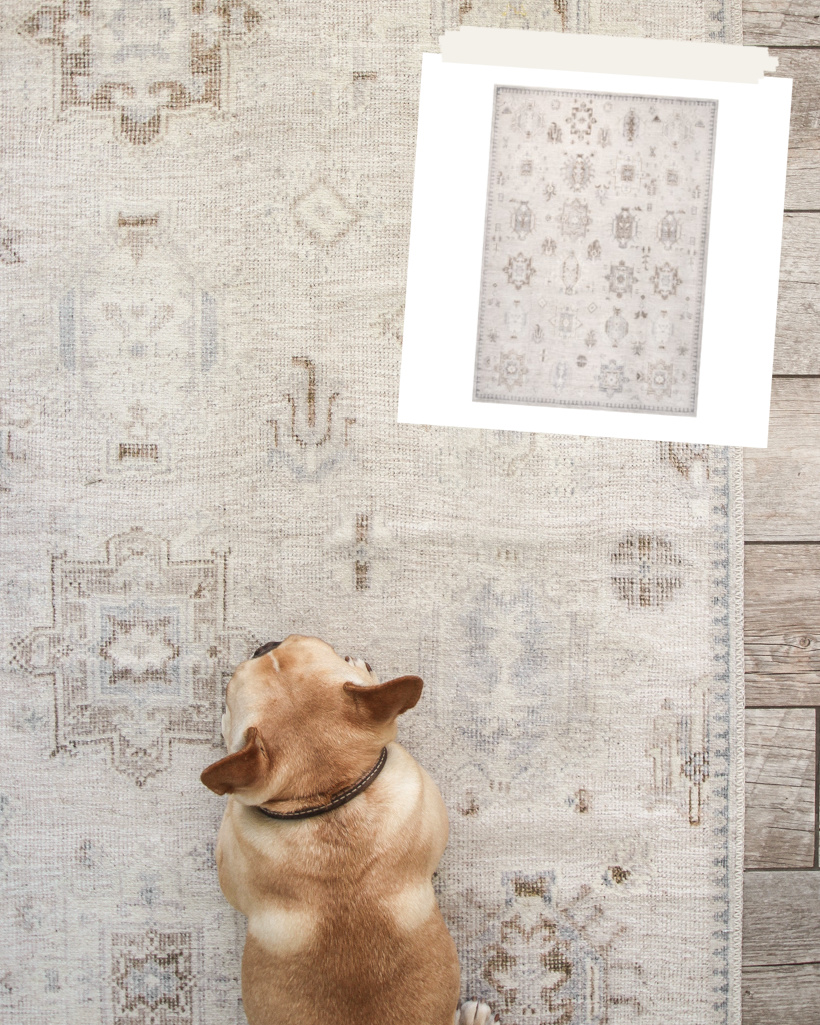 I bought my first washable rug this year, and I'm wondering why I waited so long to jump on this trend. It's so easy to throw in the washing machine, and I love how grippy the back of this one is so it doesn't slide all over the kitchen floor. The pattern is really subtle and perfectly "distressed" with shades of ivory, brown and gray. Comes in four sizes.
You can see the full blog post HERE.
---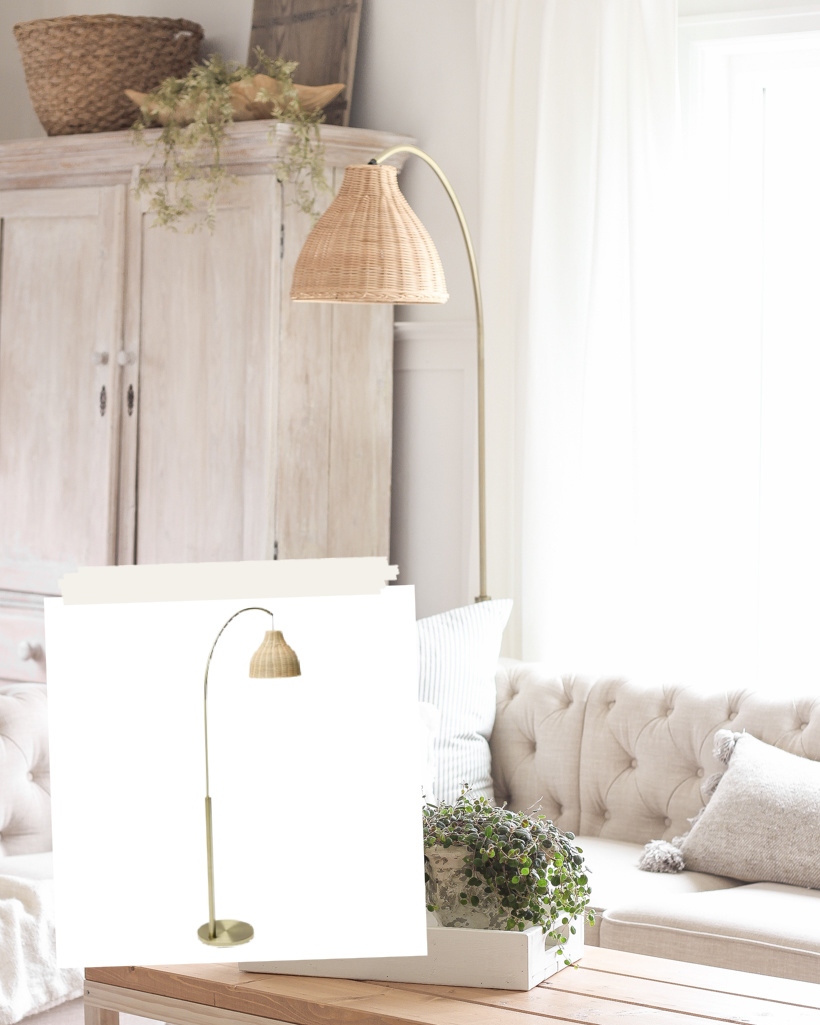 One of my favorite Walmart finds to date! I bought this floor lamp for our living room and adore the antique brass finish and rattan shade. Such a fun, unique piece!
You can see the full blog post HERE.
---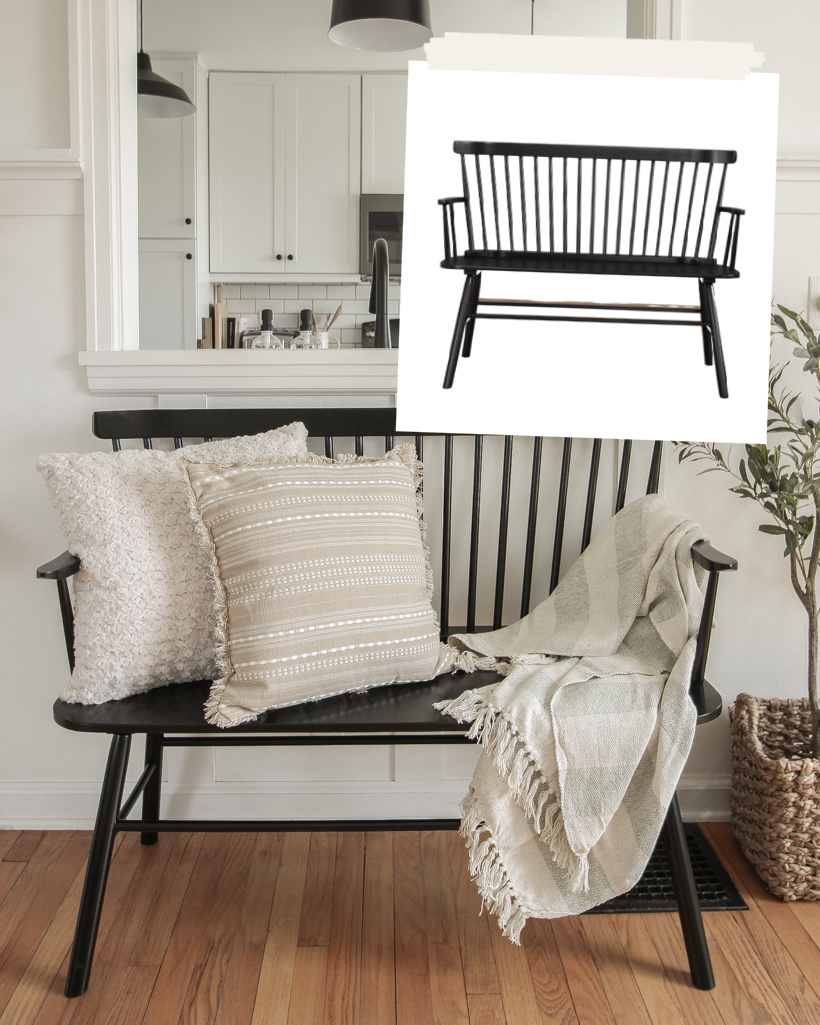 I found the perfect traditional-meets-modern bench for our entryway with a solid wood design that can be used indoors or out. I love the way the black spindles pop against our white walls! Also comes in two other finishes.
You can see the full blog post HERE.
---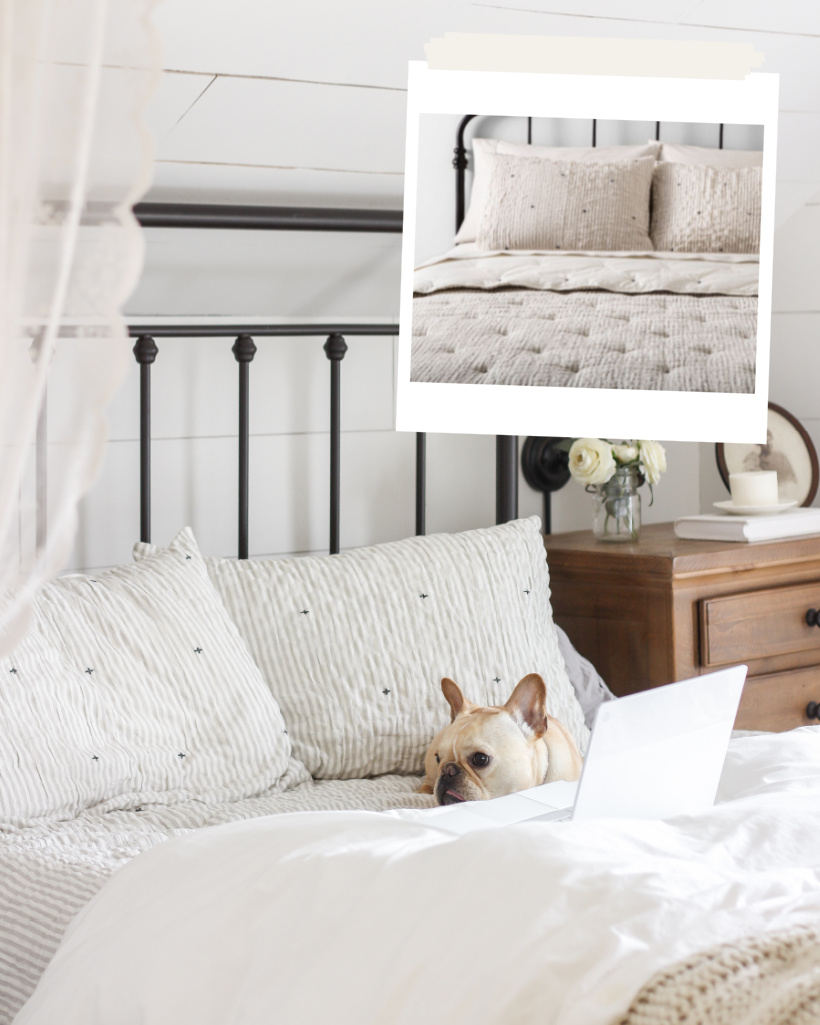 What's not to love about this bedding? It's from Target/Hearth & Hand with Magnolia, so very affordable. And the soft neutral stripes paired with little stitch details are just darling. It has lasted through dogs and many washes and still looks amazing. I love the naturally "wrinkled" gauze fabric for a really cozy casual look.
You can see the full blog post HERE.
---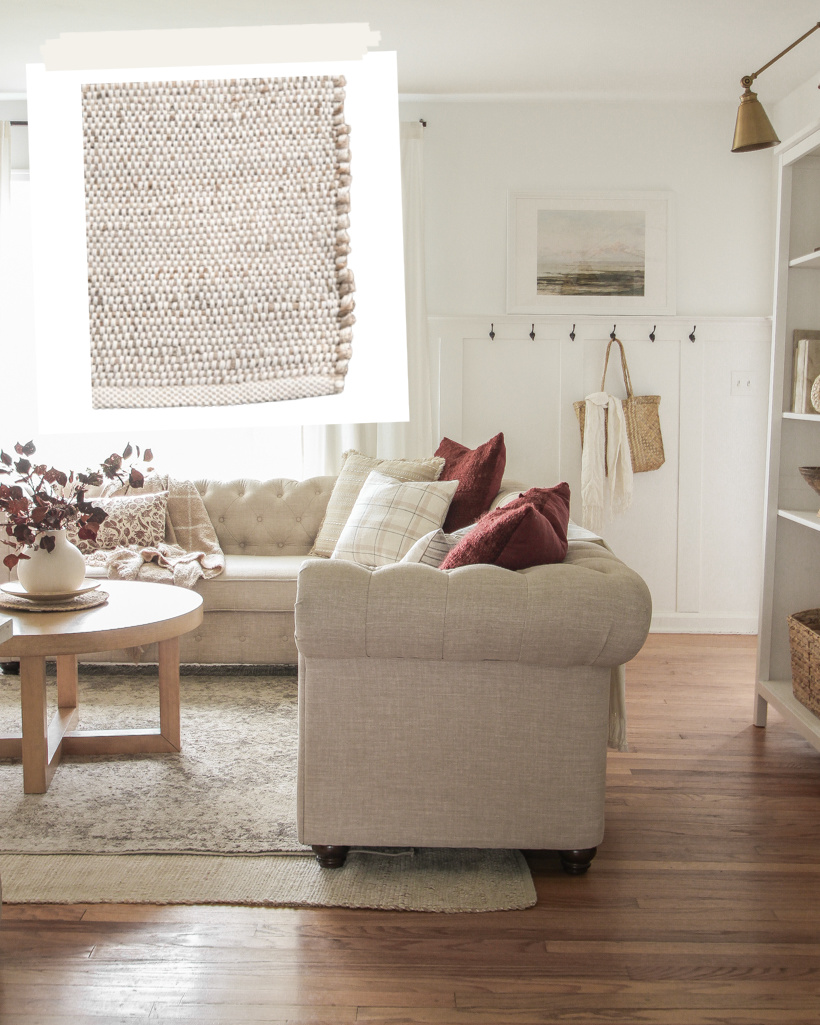 This rug in my living room is in the top 3 best sellers for the entire year, and I continue to see you guys add it to your homes again and again. It's such a great rug! I love the look and texture of natural jute rugs, but wanted something a little softer. This rug was the perfect compromise, and it has held up really well over the years. Eventually I ended up adding a more plush vintage rug on top for a layered look, and the combination is just so cozy.
You can see the full blog post HERE.
---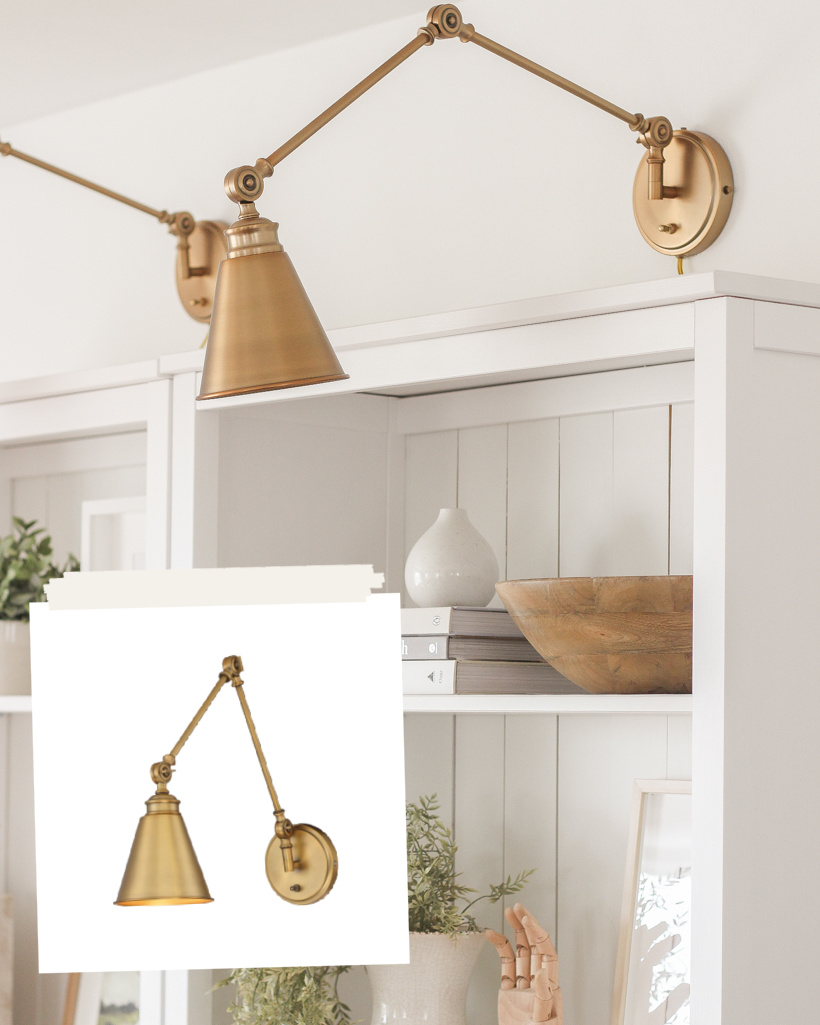 One of my absolute favorite projects from this past year was adding lighting over the bookcases in my living room. The bookcases themselves are just inexpensive IKEA pieces that I added a custom wood backing to. But this little corner of the room went from basic to absolutely beautiful with the addition of two light fixtures hung above the bookshelves. The best part? No hardwiring required! These lights simply plug in, and the cords are hidden behind the bookcases. And this light comes in five different finishes!
You can see the full blog post HERE.
---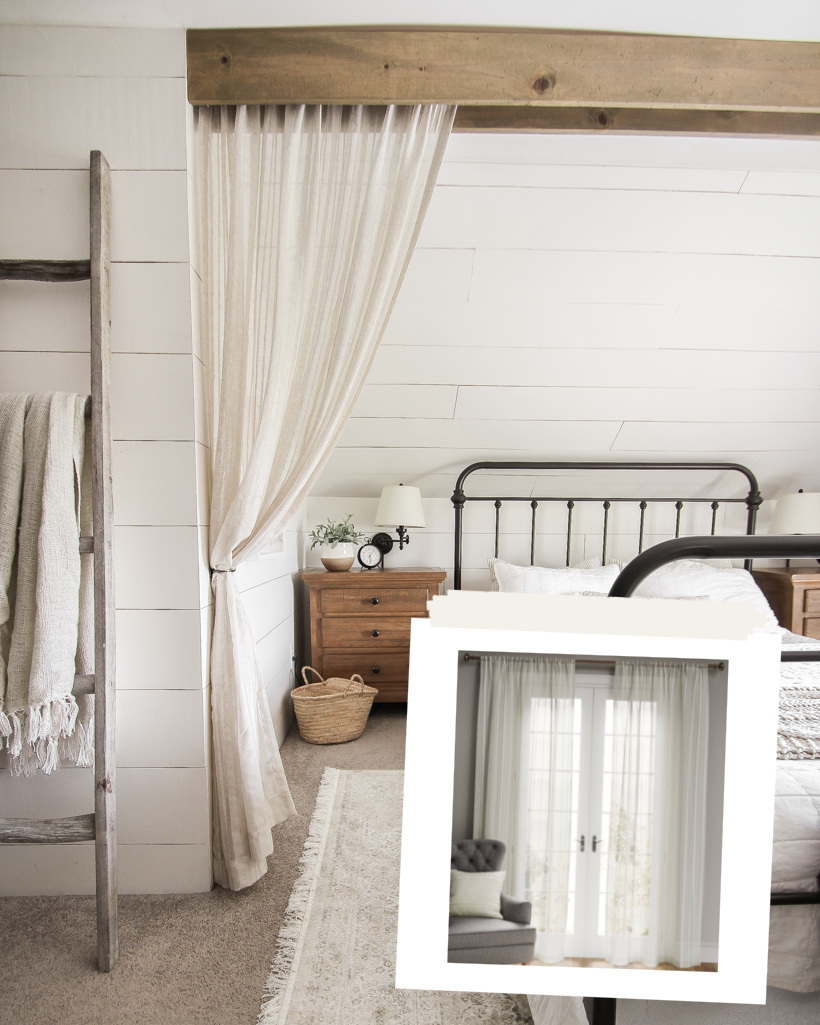 I first bought these curtains for my kitchen and loved them so much, I put them in my master bedroom too. They are a great creamy off-white with subtle stripes in the sheer fabric and very affordable too!
You can see the full blog post HERE.
---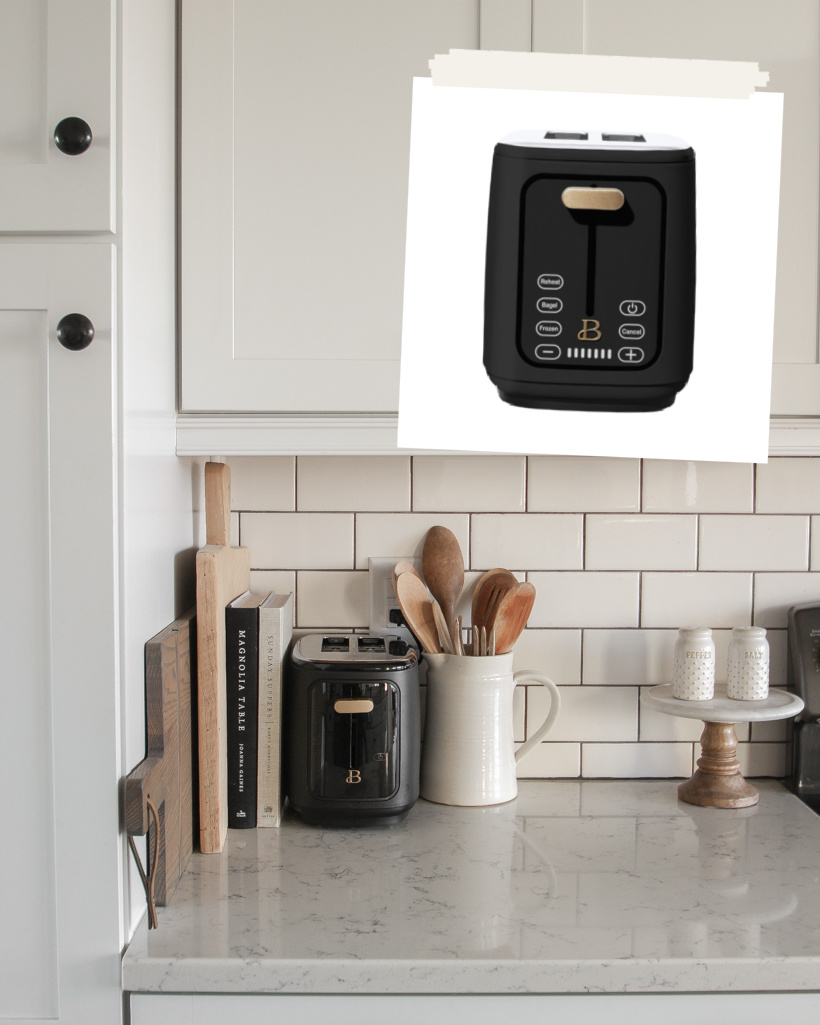 If you haven't checked out this small appliance line at Walmart yet, please do yourself a favor and do so! They have a variety of appliances from air fryers to coffee makers to blenders and more, all in beautiful matte colors like black, white, gray, and mint. My favorite part? The little gold details. And if you're wondering if it works well… it does! I haven't had it for more than a few months yet, but it works as well as any other toaster I've had and is much easier on the eye sitting out on the counter.
You can see the full blog post HERE.
---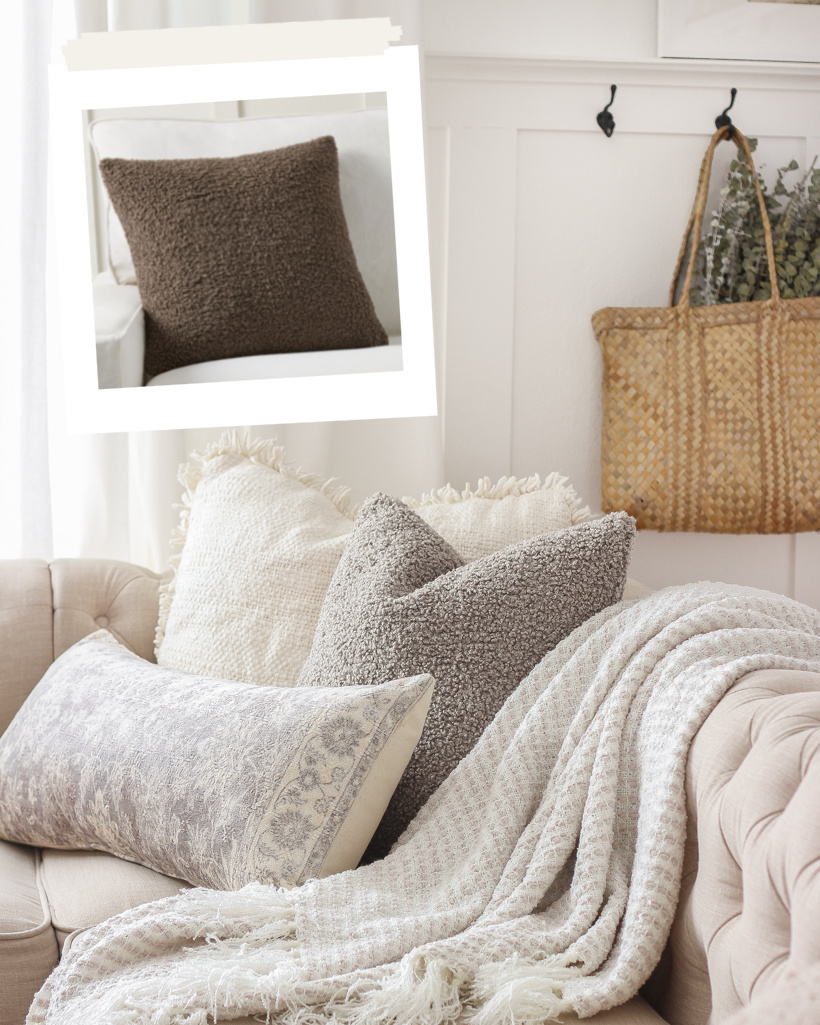 I wanted to add some coziness to our sofa as the cooler weather started to creep in, and these teddy faux fur pillows have been a huge hit. The quality is great, which you can typically expect from Pottery Barn, and if you catch a sale, they aren't too expensive. I was fine with what I paid for them knowing they would last us a long time! Comes in four or five color options.
You can see the full blog post HERE.
---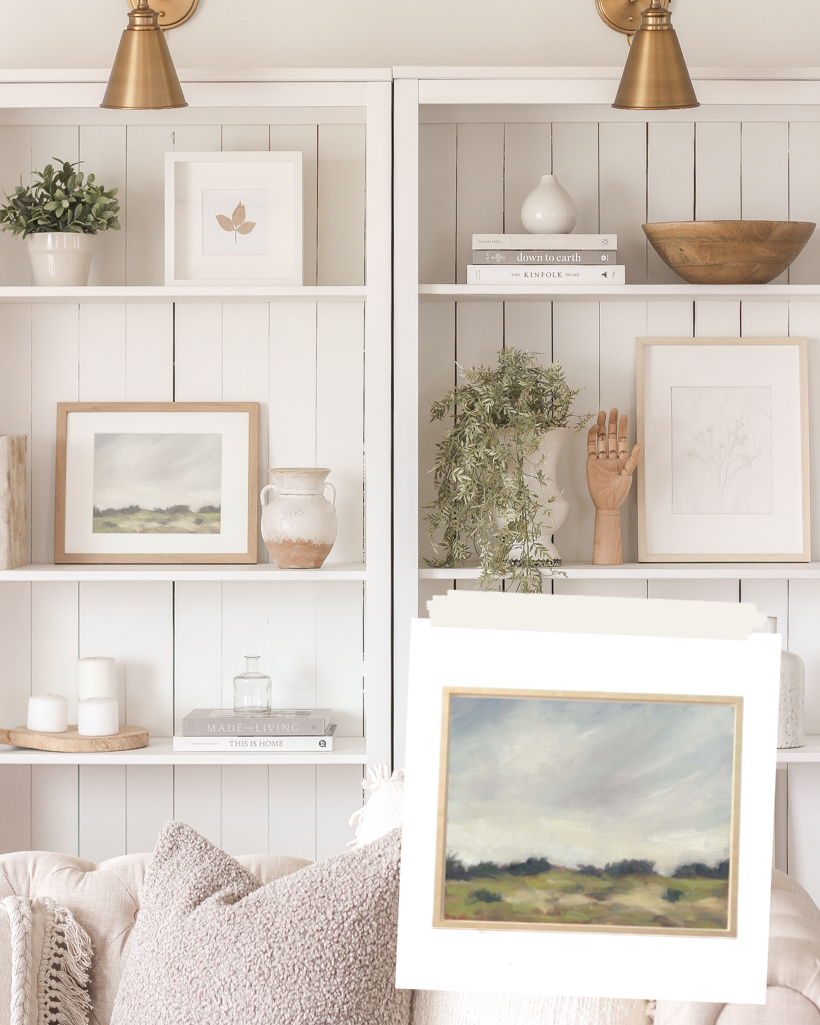 I bought this art print on Etsy, and it has found a home in several places around the house this year. A serene landscape that pairs beautifully with plants or faux greenery, especially in the summer and spring. Etsy is a great place for affordable art, and often you can purchase a digital download or a physical print that is shipped to you.
You can see the full blog post HERE.
---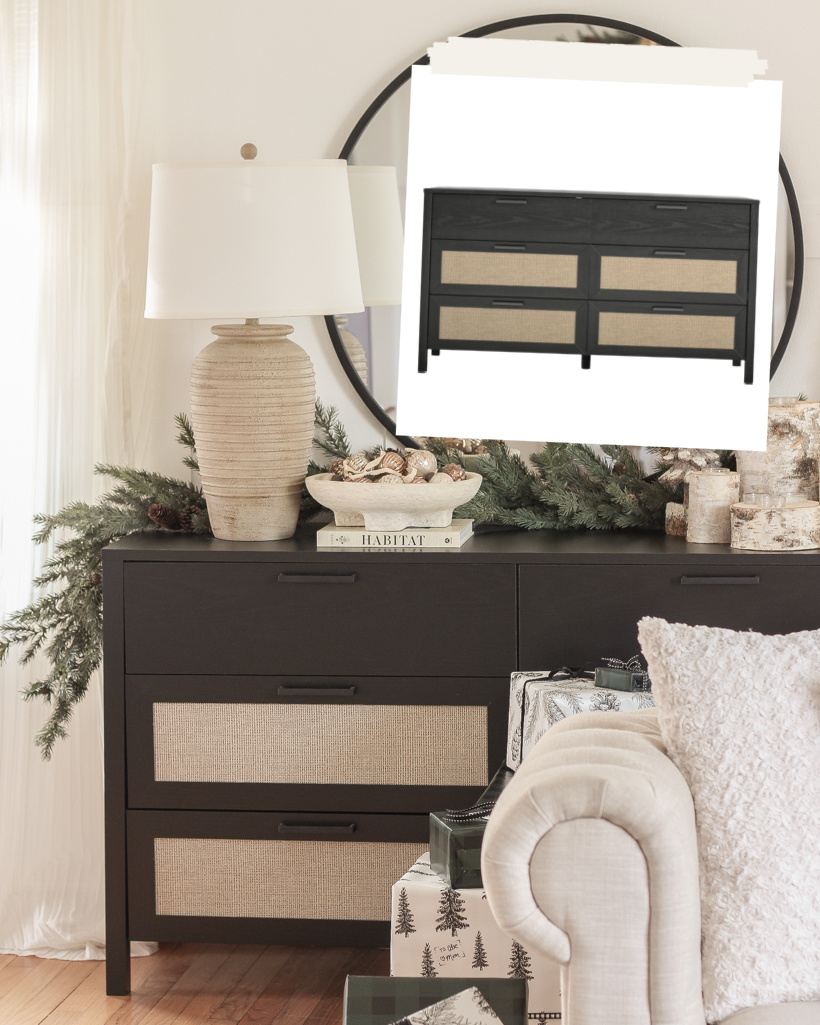 This year I started to embrace more dark tones in our home, and this black dresser I use as a buffet/storage piece/console table is a great example. Would you believe this beauty is from Walmart also? The rattan drawer fronts are a printed design, not actual rattan, but for the price I thought they looked very high end. If you like the look of this guy, check out the rest of the wimberly black oak furniture collection.
You can see the full blog post HERE.
---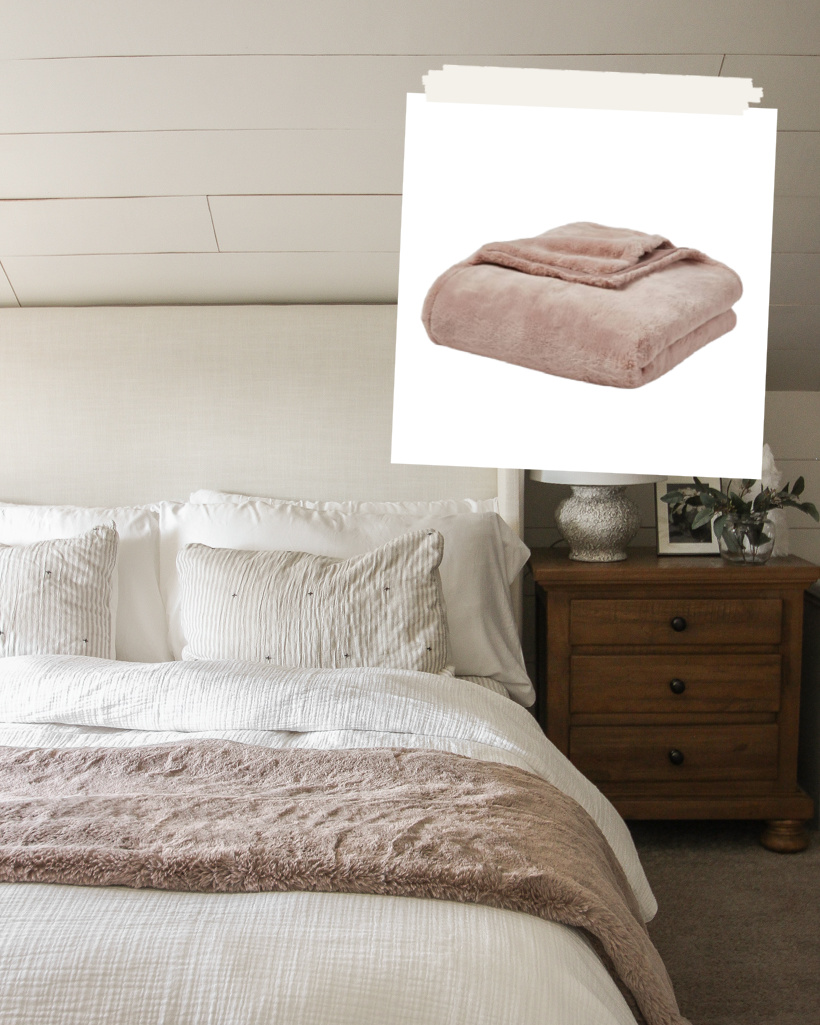 I bought this cozy blanket for my bed this winter because it's such a soft, pretty neutral color, and I love the added texture. It's a great size, an even better price, and comes in four neutral colors.
You can see the full blog post HERE.
---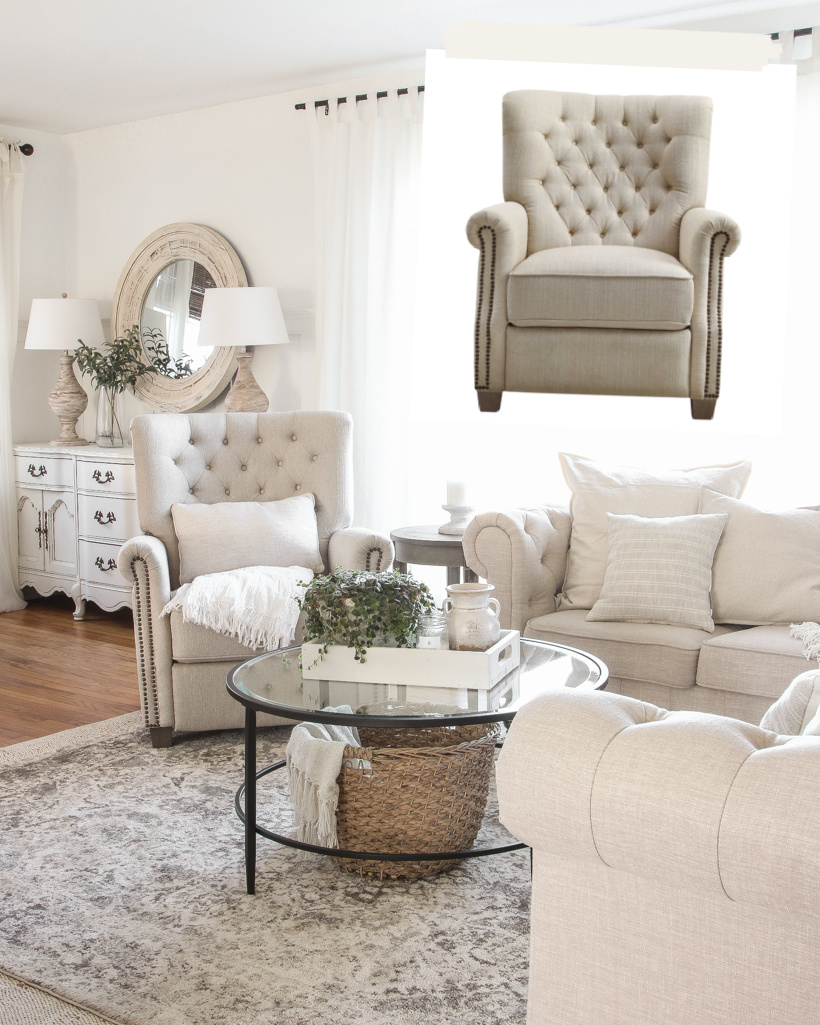 The famous Walmart recliner. This has been a popular item for several reasons, including how incredibly affordable it is. The seat is roomy and comfortable. It pushes back to recline so you don't have a giant handle sticking out. And it matches my tufted sectional sofa beautifully. It comes and goes out of stock occasionally, so watch for in stock alerts and sales!
You can see the full blog post HERE.
---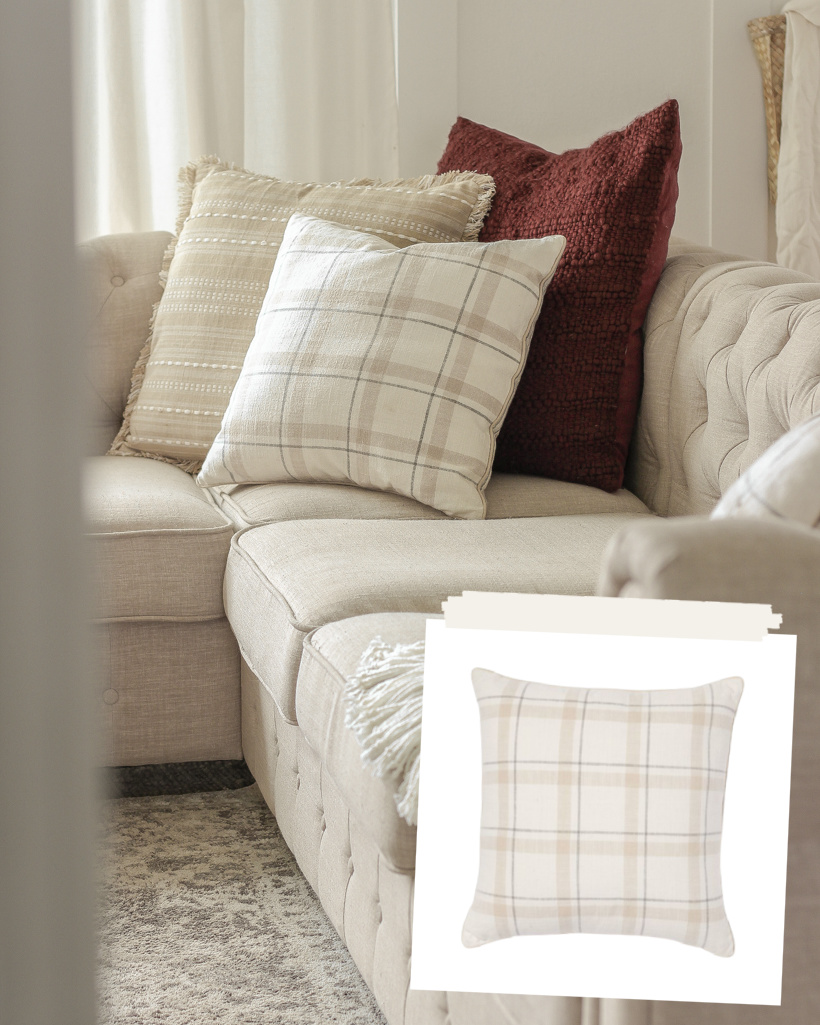 This was by far my favorite pillow I purchased this fall, and I ended up using it in my Christmas decor as well. It's such a soft neutral plaid that is the perfect accent to a larger solid pillow. It's reversible and comes in a lumbar size too!
You can see the full blog post HERE.
---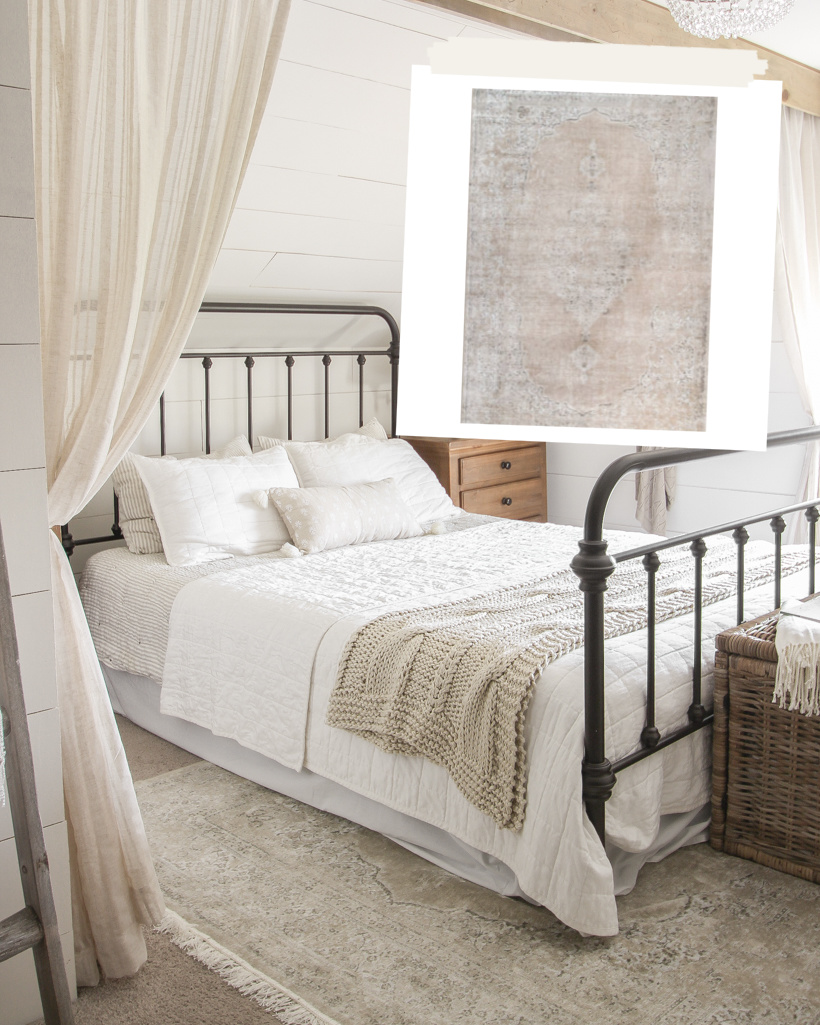 I added a new rug in my master bedroom early last year, and I love the subtle pattern it gives the space. The design and colors are absolutely beautiful, but I do wish it was just a little thicker or had a more sturdy backing. It tended to shift on my carpet floor, so I bought a thicker rug pad and some rug tape to help keep it in place.
You can see the full blog post HERE.
---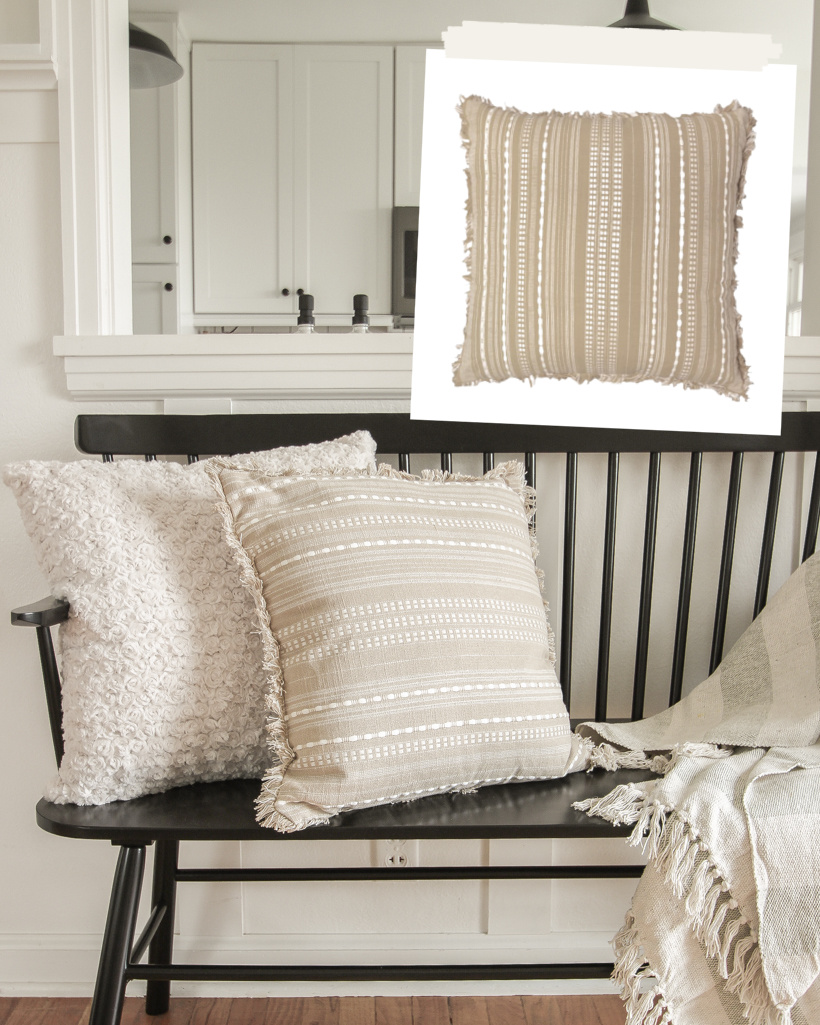 As I wrap up this post, I realize how many Walmart finds made this list. That tells me two things: a) Walmart has really stepped up their game in the home section and b) you guys appreciate affordable finds as much as I do! This cute pillow is reversible – white with tan stripes on one side and tan with white stripes on the other. I love the frayed edges too!
You can see the full blog post HERE.
---
I hope this post answers some questions of items you've seen in my photos before and maybe helped gather some inspiration for decorating heading into this new year. I have so many ideas and things planned as Love Grows Wild turns 10 this year. TEN! Thanks for being here and checking out today's post!
NEW: Join my text community
Subscribe to Blog | Follow on Instagram
Follow on Pinterest | Follow on Facebook