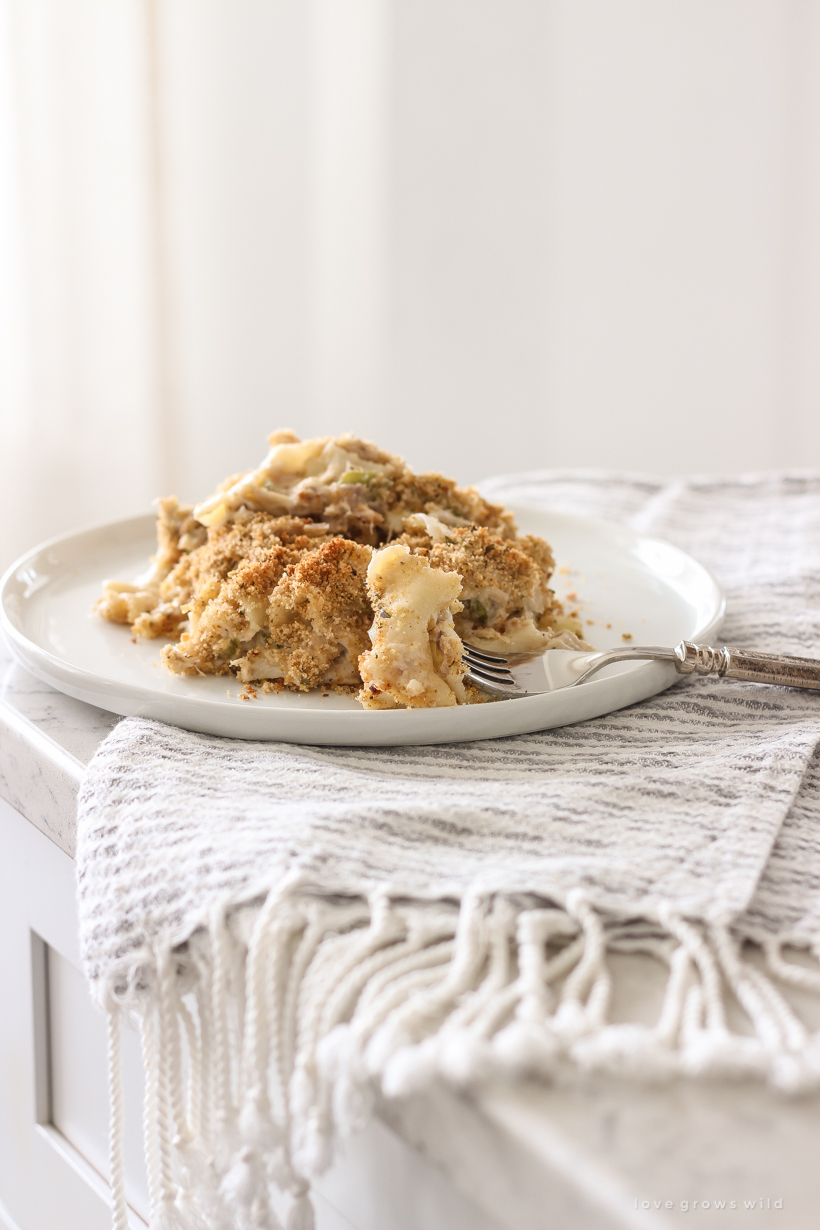 Tuna noodle casserole happens to be one of my favorite comfort foods from childhood, and it's such a simple and inexpensive meal to make. This yummy casserole utilizes canned tuna that can be swapped out for canned chicken if your family prefers, making it a very affordable meal. I have a feeling this recipe with a delicious homemade sauce, buttery breadcrumb topping, and soft, tender noodles will be a hit in your home like it is in ours! Casseroles are not the prettiest thing in the world to photograph, but they sure do taste amazing. I hope you enjoy!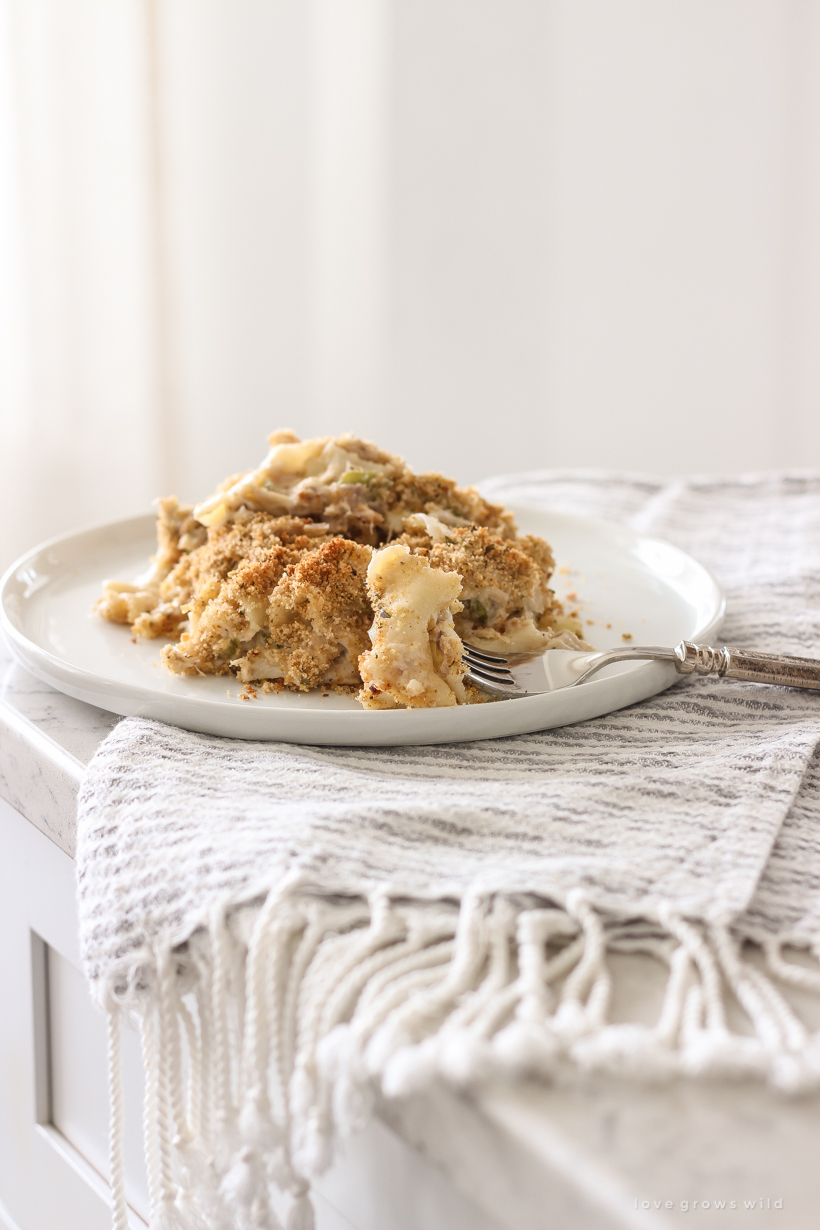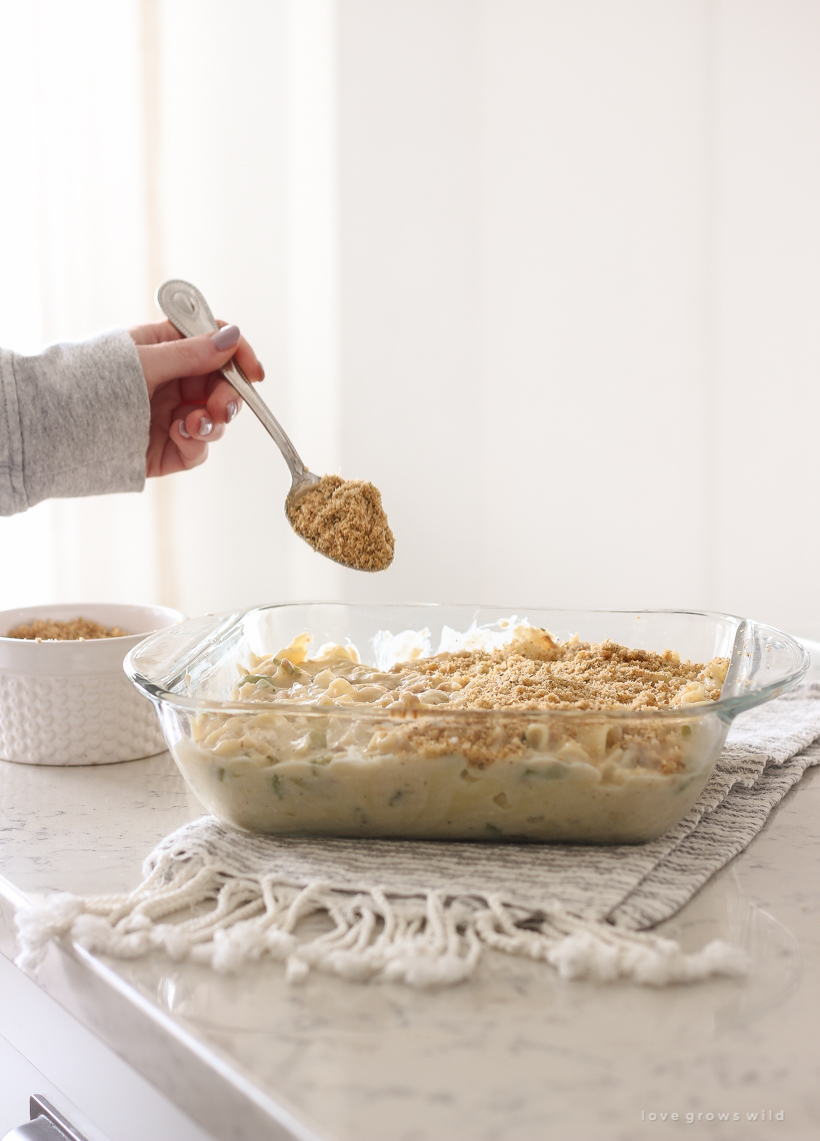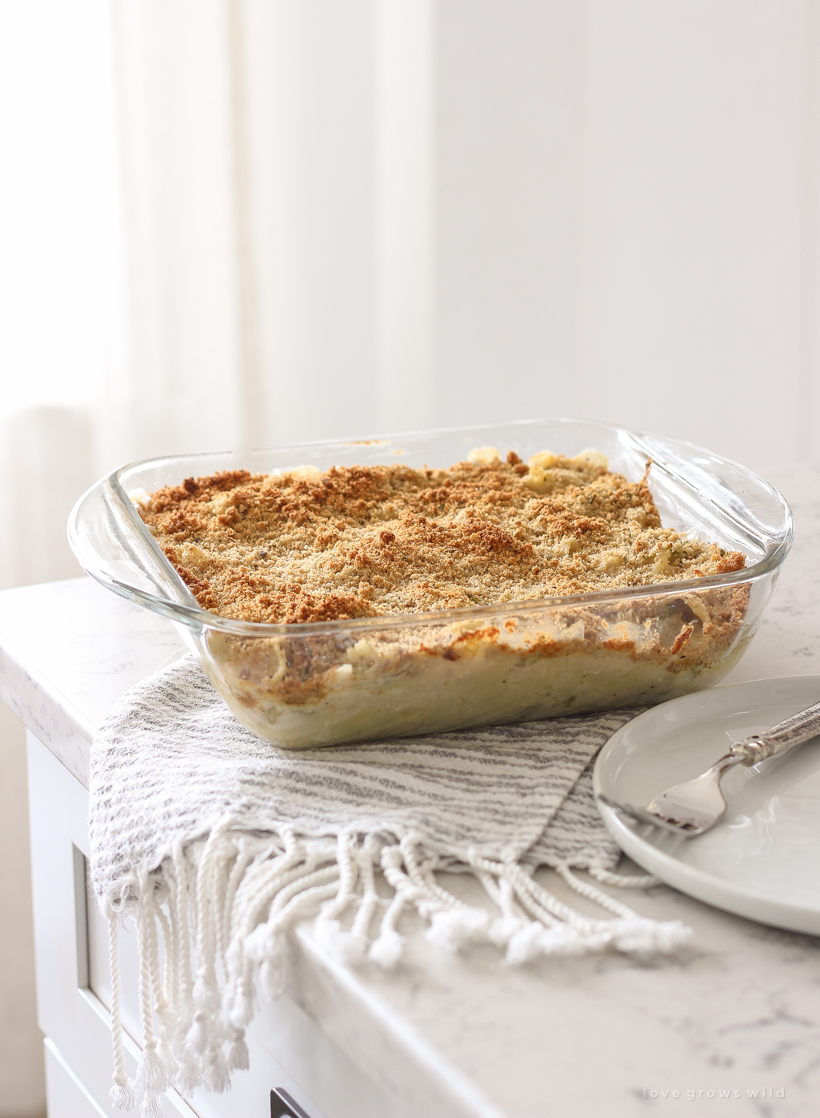 TUNA OR CHICKEN NOODLE CASSEROLE
INGREDIENTS:
4 ounces (about 3 cups) egg noodles
¼ cup unsalted butter
1 cup (2 stalks) celery, finely chopped
¼ onion, finely diced
¼ cup all-purpose flour
2 cups milk
½ teaspoon salt
½ teaspoon dry mustard
½ teaspoon garlic powder
¼ teaspoon black pepper
½ cup grated parmesan cheese
2 (5 ounce) cans tuna, drained
for the topping:
½ cup breadcrumbs
1 tablespoon unsalted butter, melted
INSTRUCTIONS:
Preheat oven to 375ºF. Boil noodles until al dente, according to package directions. Drain and set aside.
Meanwhile, melt butter in a large saucepan over medium-high heat. Add the celery and onion and cook 4-6 minutes until tender. Stir in the flour until well combined, then add the milk. Stir constantly until sauce is thickened and bubbly. Remove the pan from heat and add salt, garlic powder, pepper, and parmesan. Stir in the cooked noodles and tuna and transfer to a 2-quart baking dish.
In a small bowl, combine the bread crumbs and melted butter and sprinkle the mixture on top of the casserole. Bake for 25 minutes. Serves 4-6
Note: You can substitute canned chicken for the tuna, if desired.
– TIP –
Get multiple uses out of the ingredients you buy: since you are buying a package of egg noodles, go ahead and make a batch of my chicken noodle soup! Extra celery and onion can be used in the soup recipe as well or try my chicken pot pie!
____________
MORE DINNER IDEAS: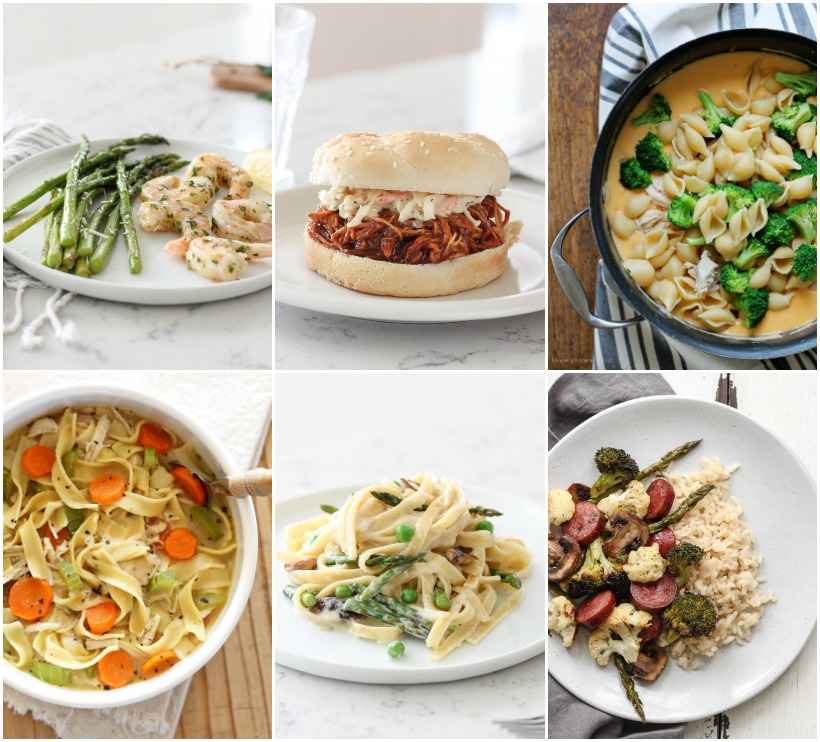 One Pan Roasted Shrimp + Asparagus | Slow Cooker Barbecue Chicken Sandwiches | Chicken + Broccoli Shells + Cheese
Quick + Easy Chicken Noodle Soup | Spring Vegetable Fettuccine Alfredo | Healthy One Pan Roasted Sausage + Vegetables
____________
Enjoy, sweet friend! If you try any of my recipes, I'd love to see what you make by tagging me in your photos + stories!
IG: @lizlovegrowswild + #lovegrowswild
---
Subscribe to Blog | Follow on Instagram
Follow on Pinterest | Follow on Facebook