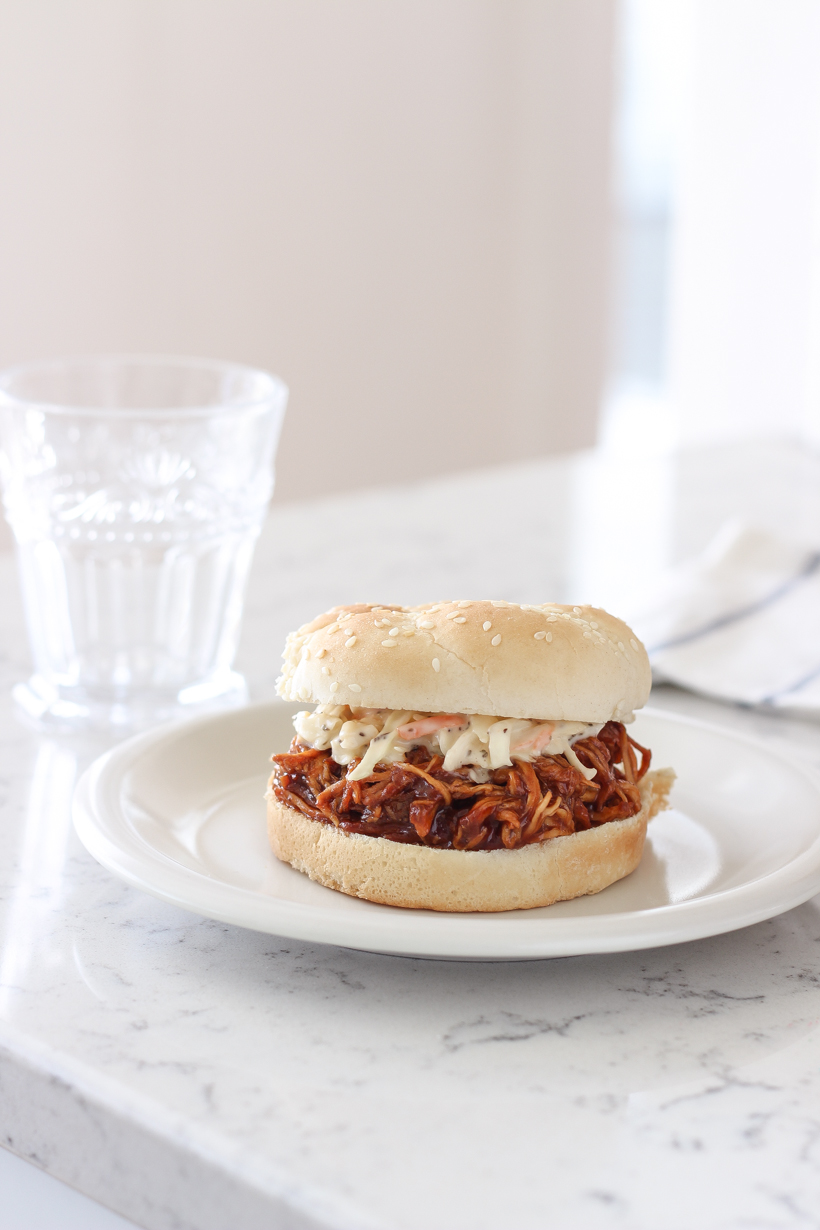 I was recently sharing with you on Instagram how life feels pretty hectic and a little crazy right now with between work and baseball schedules for the boys, and I'm finding myself relying on my slow cooker more and more these days. Some evenings the boys are barely off the school bus before we're heading out the door with baseball bags, and some nights the games last until well after dinner time. So having meals that only take minutes to throw in the slow cooker and are ready for us whenever we have a chance to eat are a lifesaver right now, and this recipe for Slow Cooker Barbecue Chicken has long been one of my family's favorites.
I originally shared this recipe on the blog five years ago (my goodness… where has time gone?), but it's been buried in new blog posts over the years and is so good that it deserves to be resurrected with fresh, new pictures and shared with you again! Whether you're looking for quick and easy dinner ideas or getting ready for summer picnics and cookouts, I have a feeling this sweet and tangy chicken recipe is going to become a staple in your home too.
A few notes on the recipe…
When doing beef in the slow cooker, I always cook it low and slow for 6-8 hours, but for chicken I definitely prefer it cooked on high for only 3-4 hours. You want the chicken to be tender and moist, but still retain the meaty texture, and using the high setting for 3-4 hours does just that. You can certainly use the low setting for longer if necessary, but I find that the chicken becomes overly tender and dissolves into tiny shreds.
I like serving creamy coleslaw with this chicken to cut the richness of the barbecue a bit and add some delicious texture. That recipe will be coming soon!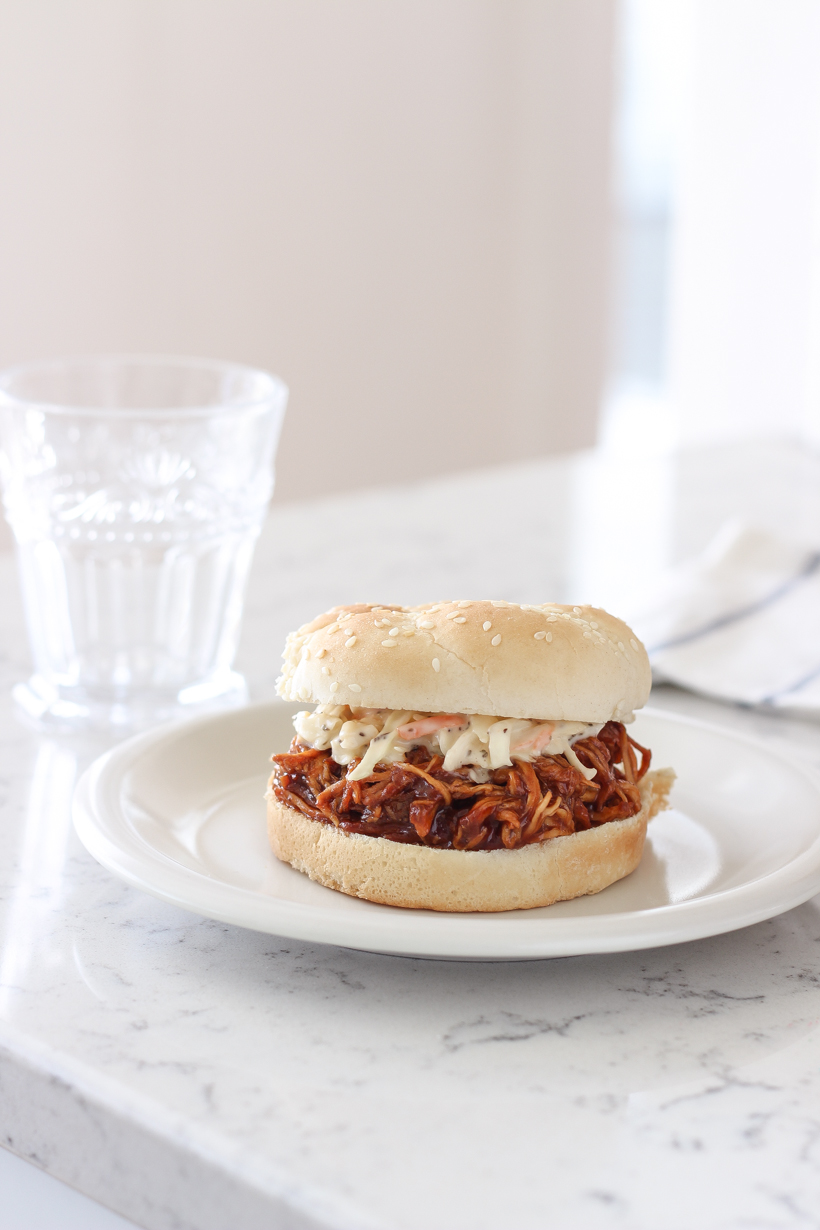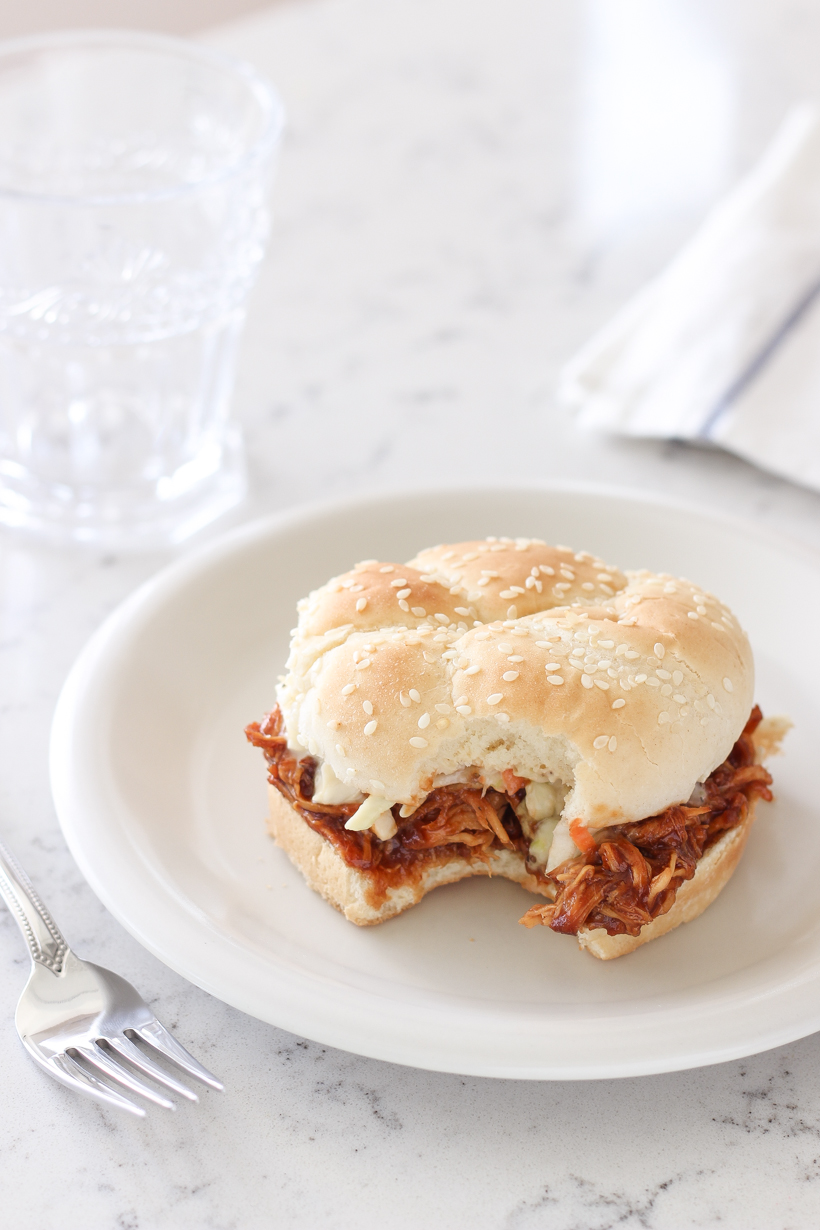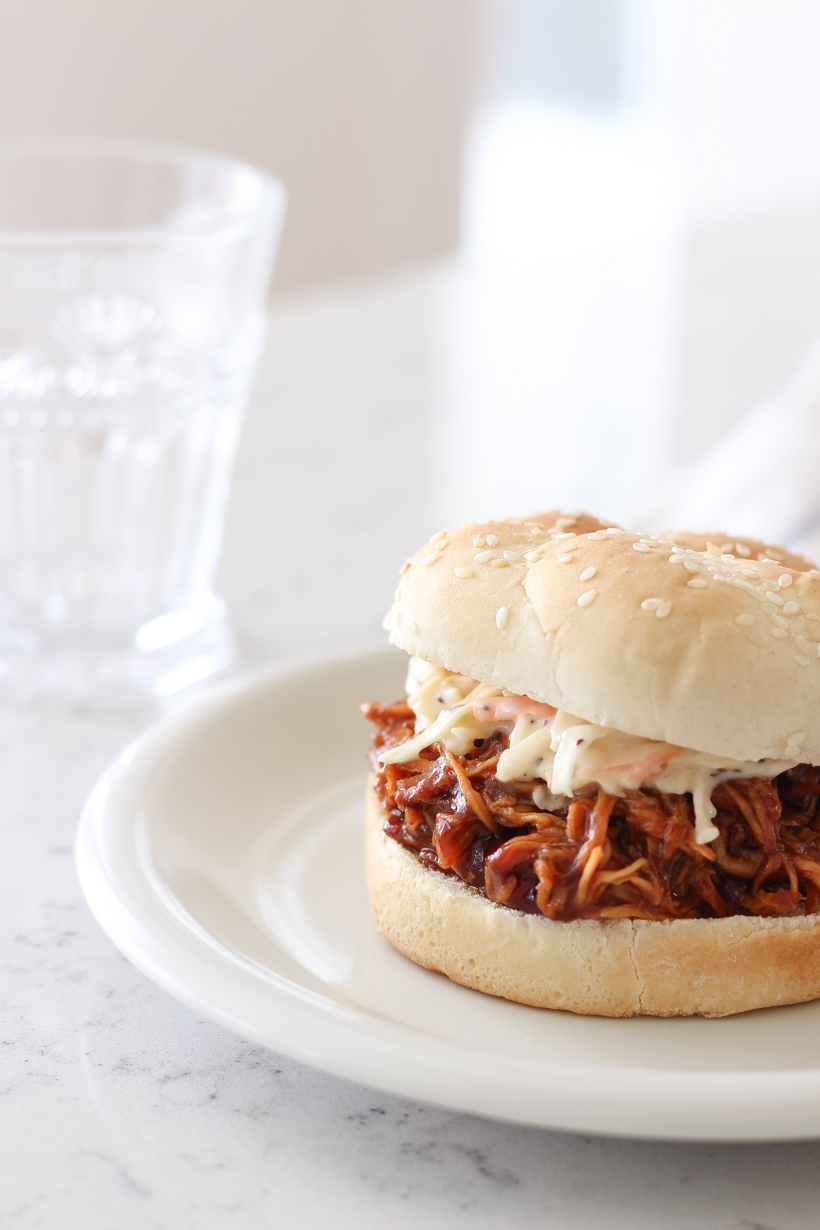 SLOW COOKER BARBECUE CHICKEN
2 pounds boneless skinless chicken breasts
18 ounce bottle barbecue sauce
1/4 cup brown sugar
1 tablespoon Worcestershire sauce
6-8 buns, for serving
Place chicken in the slow cooker. In a medium bowl, combine the barbecue sauce, brown sugar, and Worcestershire and pour over the chicken, making sure it is well coated in the sauce. Cook on high for 3-4 hours and shred the chicken using two forks. Serve the barbecue chicken on buns. serves 6-8
I hope you enjoy this easy dinner recipe! Let me know what you think in the comments below!
---
Subscribe to Blog | Follow on Instagram
Follow on Pinterest | Follow on Facebook