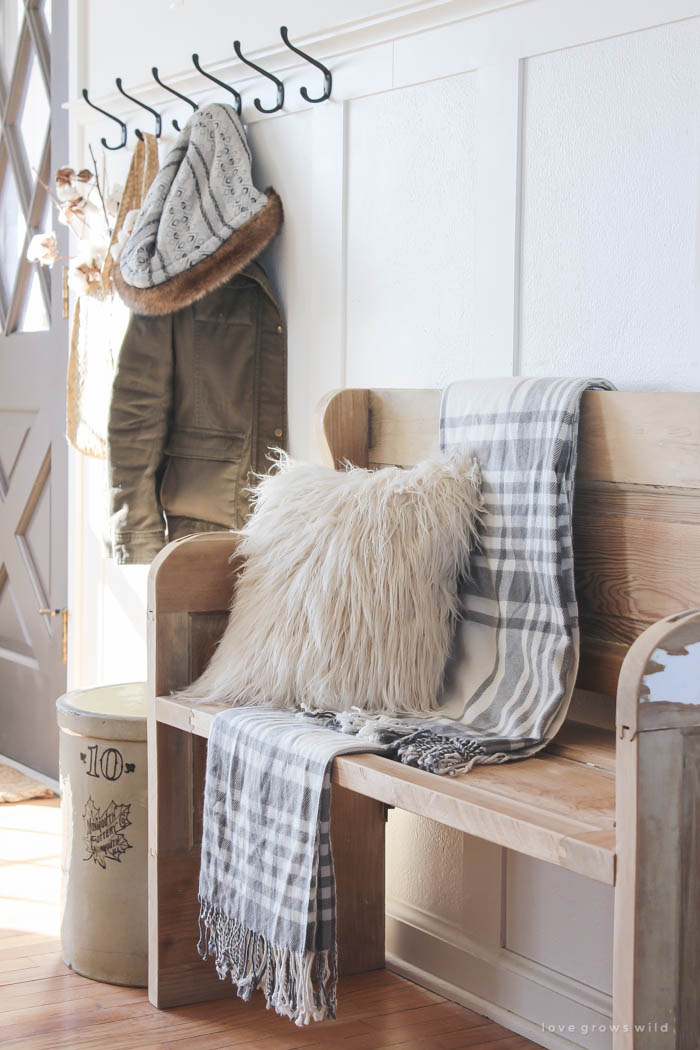 Winter has always been a decorating challenge for me since we moved into our little farmhouse. The door we use as our front door doesn't open into a nice, spacious, entryway with a well-organized coat closet… it opens into our dining room. There's no closet and no space to create a mudroom of sorts, but I think after almost 4 years of living here, I've figured out a good solution.
We're in the thick of Indiana winter right now, which means that big, heavy coats, gloves, scarves, and wet, snow-covered boots are all part of our daily attire. Without a proper entryway, where do we put all this stuff? Here is what the dining room/entryway looked like this fall: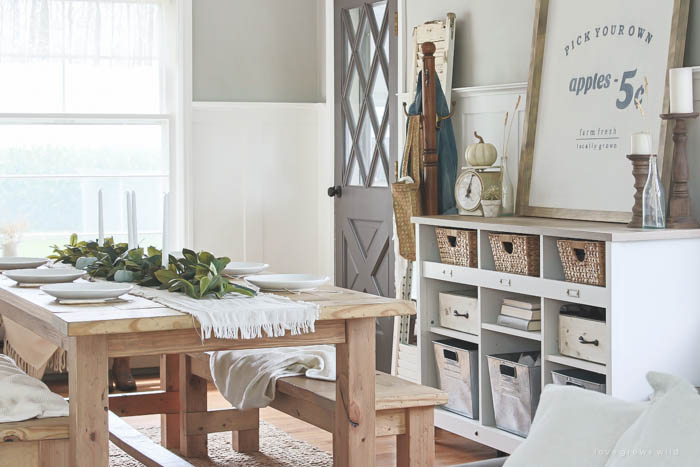 Note: Some of the links in this post are affiliate links, which allows me to make a small commission from your purchase, but your purchase price stays the same. Thank you for helping support our blog!
I love the storage console we had next to the front door because it was perfect for storing our winter gear and shoes in all those baskets and bins. But it was starting to feel pretty cramped in our narrow dining room and something had to give. The big farmhouse table and benches we built last year take up quite a bit of space, and having another tall piece of furniture in here just felt too crowded. If someone was sitting at the table and had the bench pulled out, there probably wasn't even 2 feet of space to pull out those big metal bins where all our shoes are stored. And with just one free-standing coat rack to store 4 people's winter coats, rain coats, and dress coats, it was time for a mini entryway makeover!
When I got the idea to build our new bench out of an old door a few weeks ago (P.S. Thank you for all the love on that post!!), I originally thought I would just set the bench next to the storage console. But once I saw it all put together, adding yet another piece of furniture in this tight space was not going to work. I slid the storage console down towards the living room to see what the bench would look like sitting by itself, and wow… what a difference! Without that huge piece of furniture there, the room felt so much lighter, and I had more space to add new storage solutions.
The first thing I did was add big coat hooks right next to the door. The board and batten we added to the dining room last winter provided the perfect place to hang the hooks. I'm planning to build some kind of a boot tray to slide under the bench, and I stole my big crock from the bedroom to store umbrellas and other miscellaneous things. We still have all our hats and gloves and shoes in the storage console, but now it's just sitting a little more into the living room where it has a lot more space. The living room is currently full of junk from the kitchen remodel (coming to the blog soon!), but as soon as I have it looking back to normal, I'll show you where the console sits now.
Everything still looks a little bare after taking all the Christmas decorations down, but I'm actually enjoying a clean, blank slate to start with for the new year. To cozy up the entryway for winter, I added a gray and white plaid throw from Target, a faux fur pillow from Walmart, and some cotton stems from Hobby Lobby in my market bag.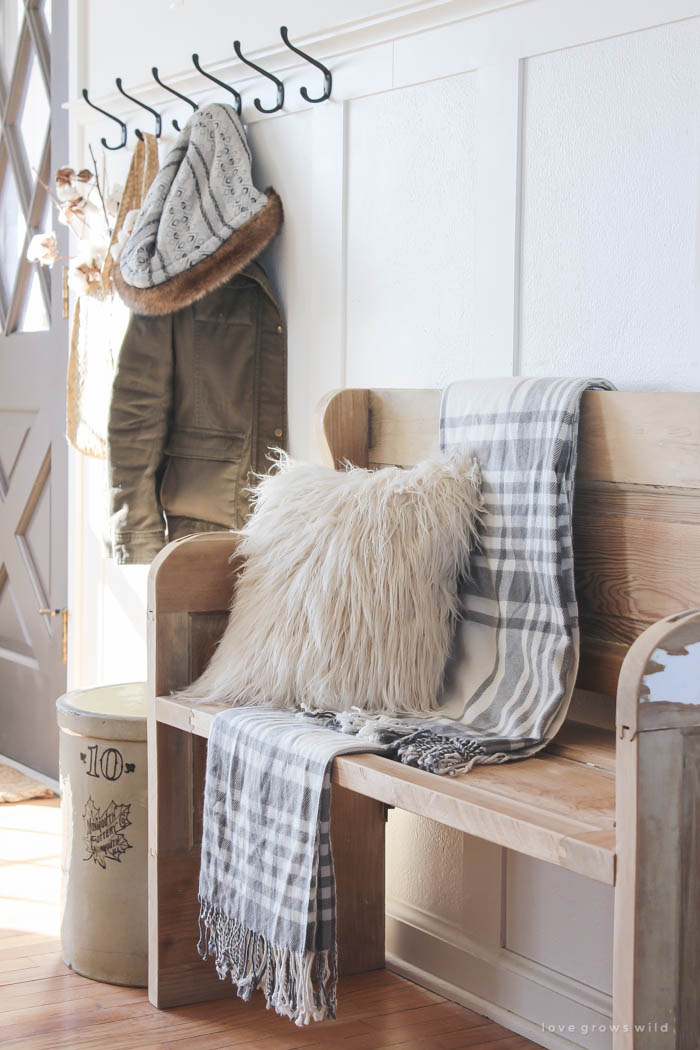 You're going to love this story about the cute coat hanging on those hooks…
I showed Jeremy a coat I wanted for Christmas and told him the color and size I wanted. You have to be VERY specific when telling men your wish list, right? Well, my sweet husband went to the mall in search of the coat I wanted, but discovered that the "Basil Pesto in Medium" coat from Old Navy was out of stock. He was determined to make his wife happy, so he went to just about every store in the mall in search of my coat.
On Christmas morning, I opened up this gorgeous coat that was even more beautiful than the one I had originally picked out, and it was the perfect color and the perfect fit… he did awesome! Jeremy let out a huge sigh of relief, and said, "You have no idea how hard it was to find that coat! I was so worried you weren't going to like it. I went to every store and asked an employee if they had any Basil Pesto coats, and they looked at me like I was crazy! Don't women know what Basil Pesto means??"
I think asking for olive green or army green would have sufficed, but that sweet man of mine was determined to get me exactly the coat I wanted. The thought of Jeremy going to all those stores demanding a Basil Pesto coat still makes me giggle! Gosh, I love him.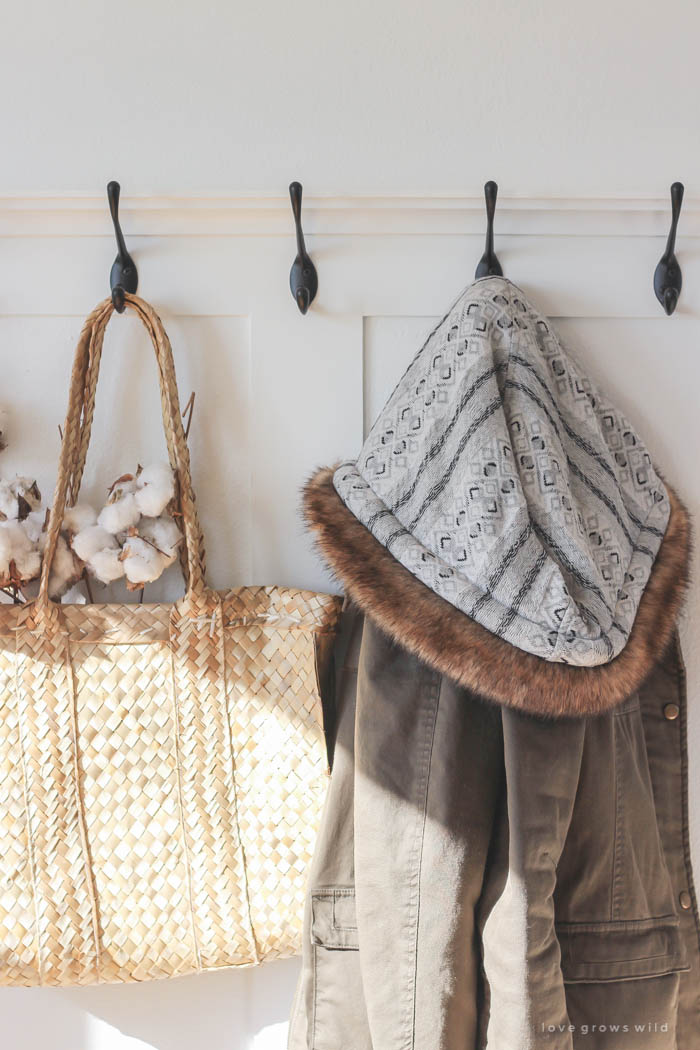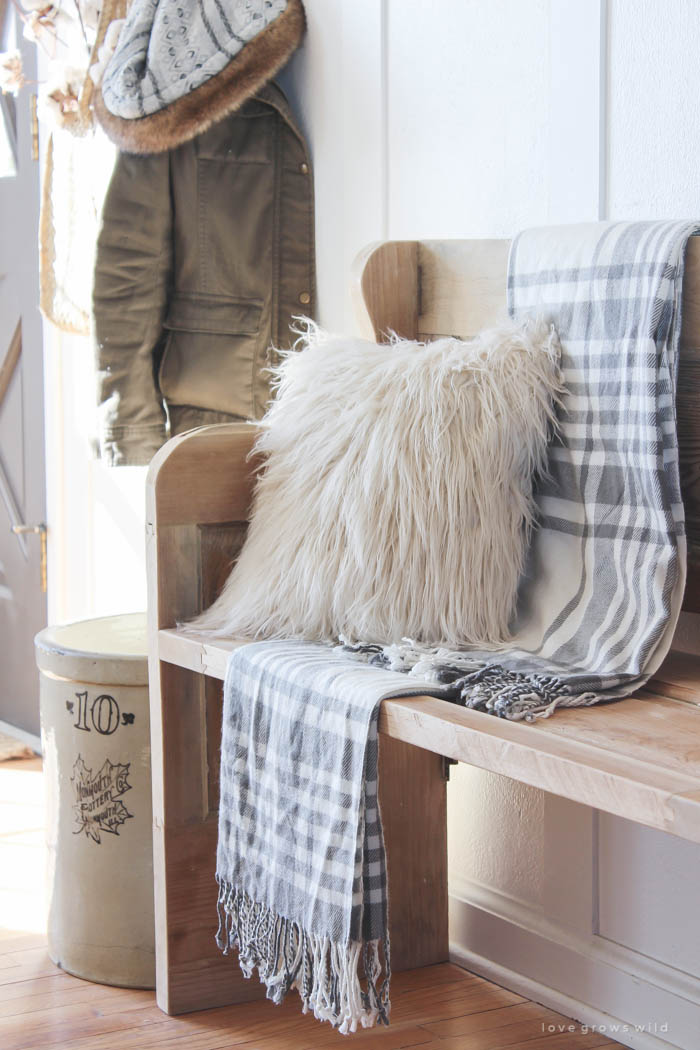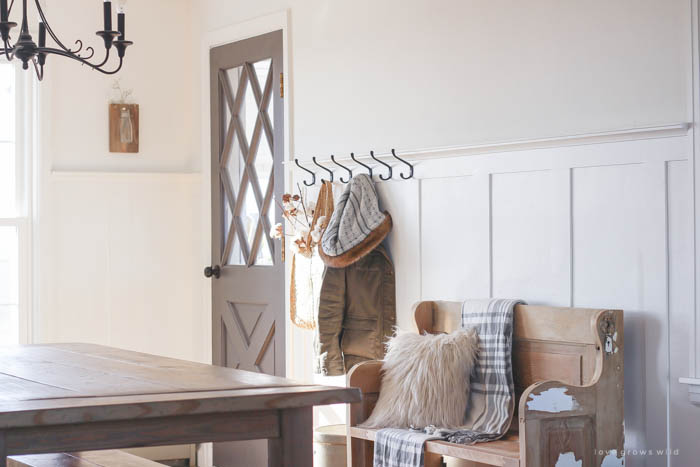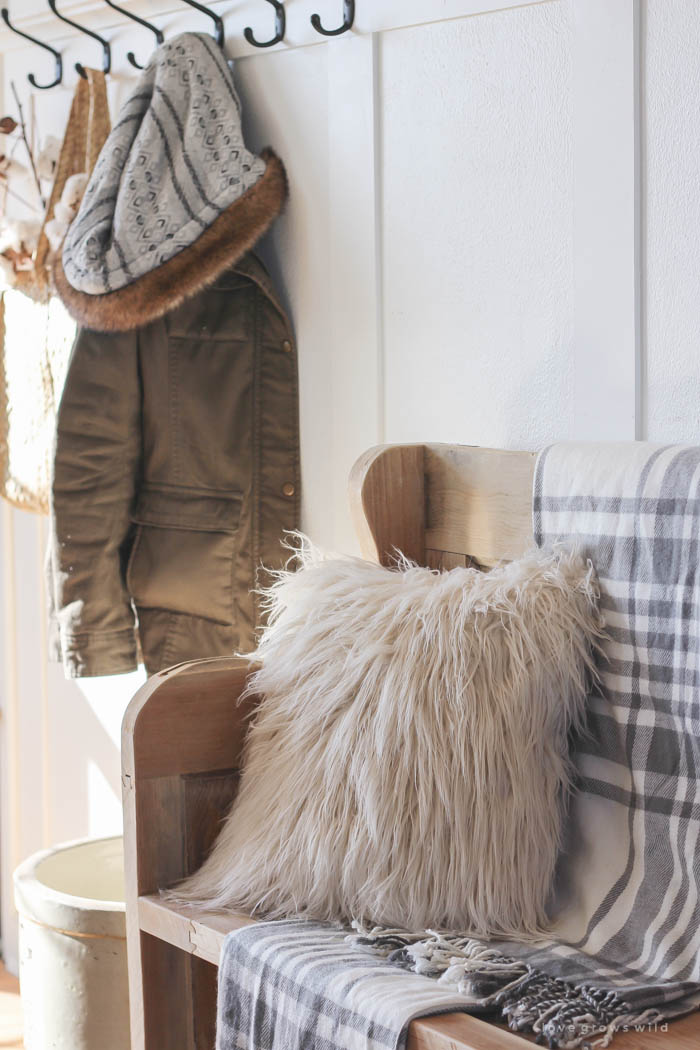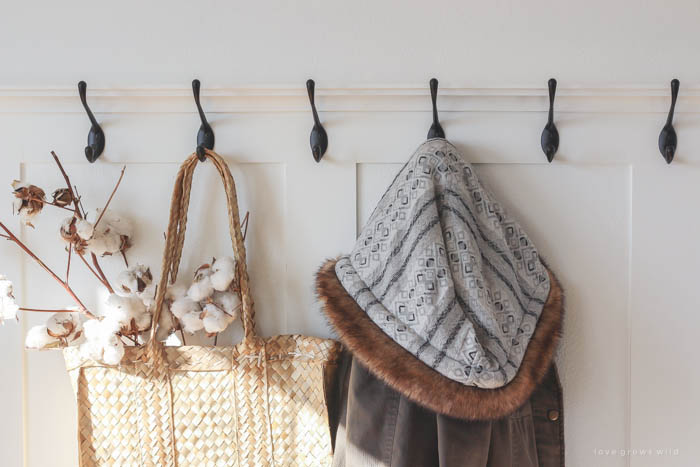 Do you guys like Our new entryway? What things are on YOUR entryway wish list? Tell me your thoughts in the comments below!

---
More projects from our farmhouse:
---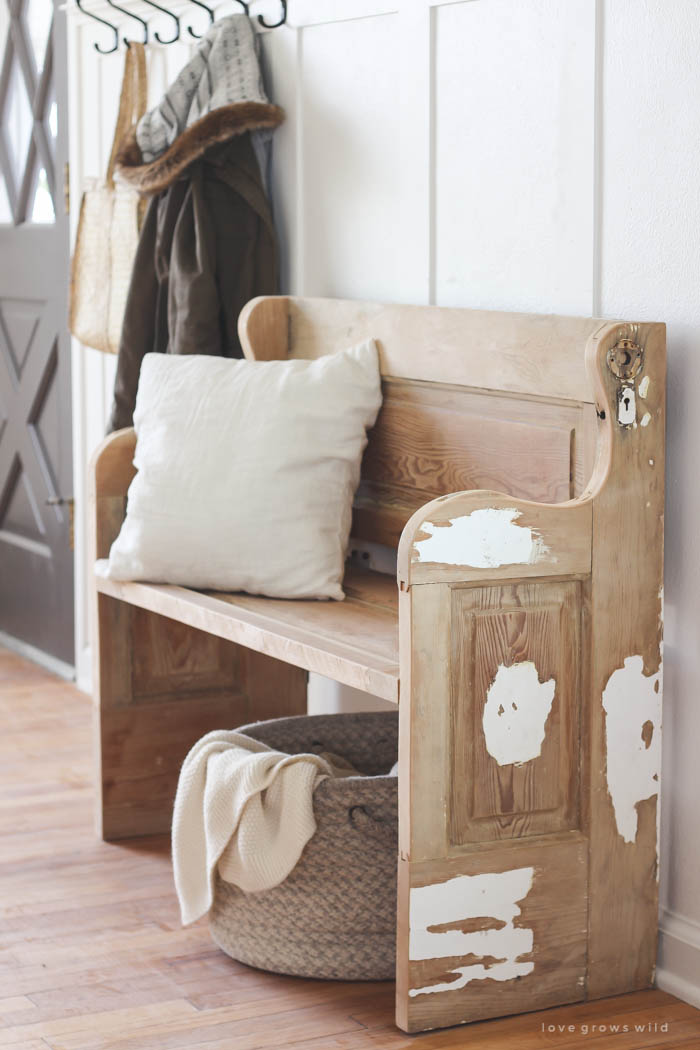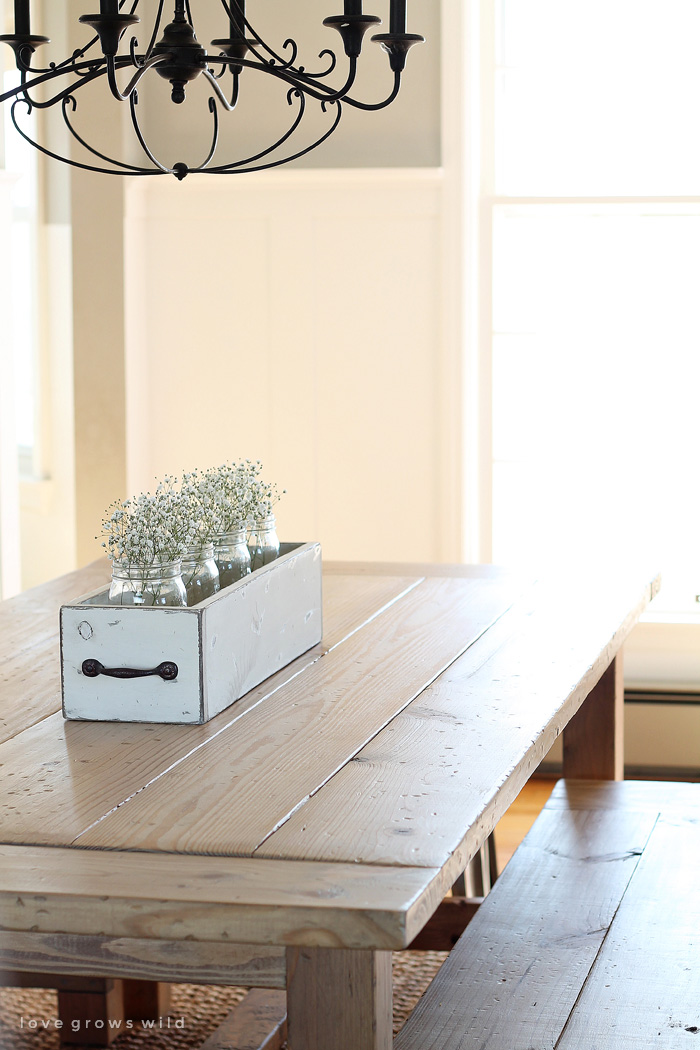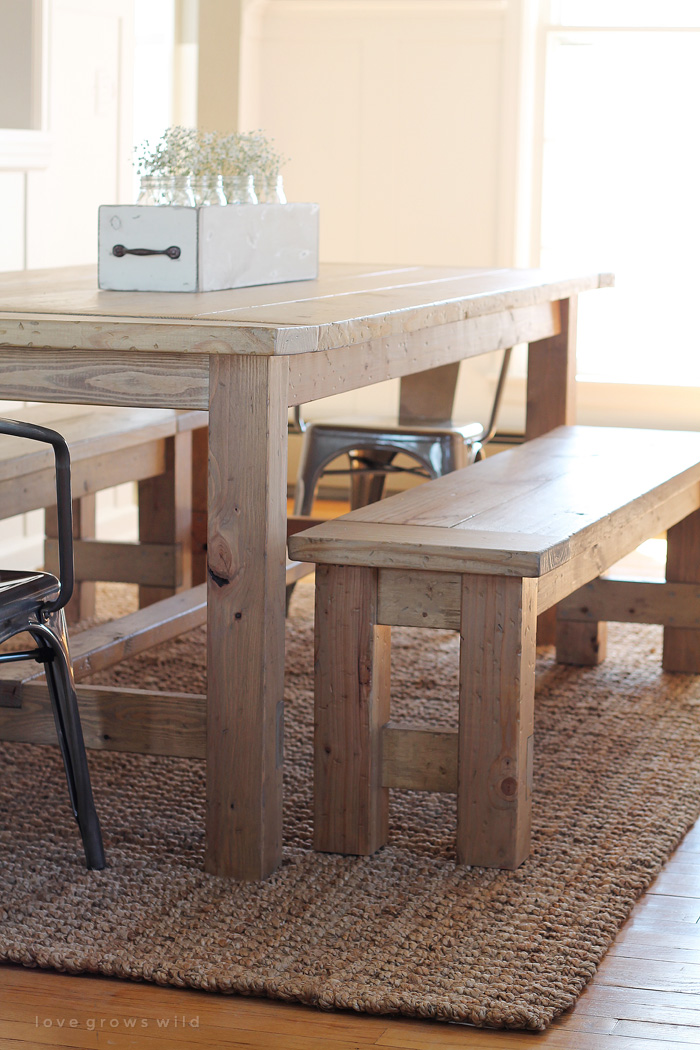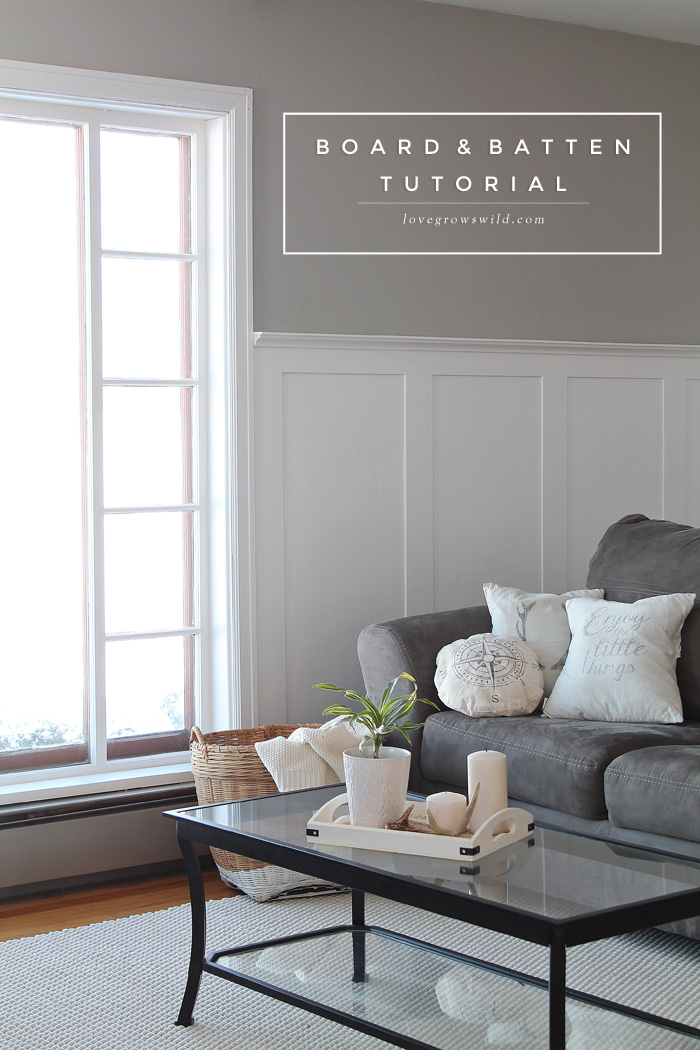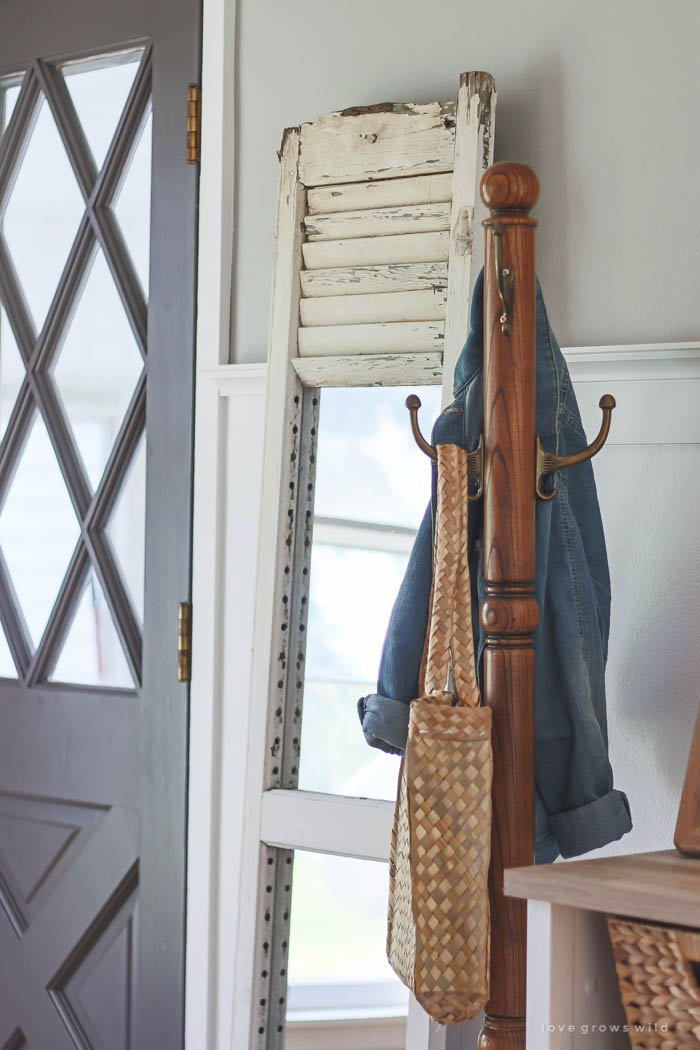 ---
LET'S KEEP IN TOUCH!
---
Subscribe to Blog | Browse my Shop | Follow on Facebook | Follow on Twitter
Follow on Google+ | Follow on Pinterest | Follow on Instagram