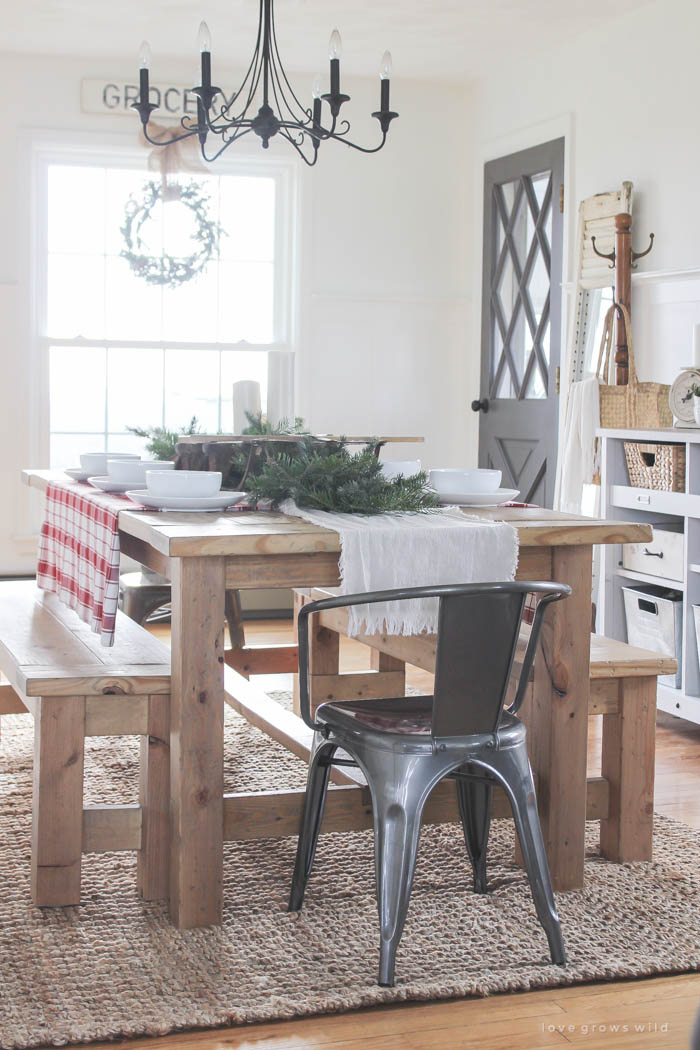 Hello, sweet friends. Welcome to Part 2 of our Christmas at the Farmhouse Home Tour! If you haven't seen Part 1 of the tour yet, be sure to click here when you're done!
Decorating our home for the holidays was such a treat this year, as our little farmhouse has seen A LOT of changes since last Christmas! Normally, I stick to whites and metallics for my holiday decor, but now that the living room walls are all white (which I love!!), I felt the urge to add a little bit of classic red and green into the mix this year. It's kind of shocking, I know… this neutral-loving gal added some color!
Before we get started on the tour, I wanted to share a little bit of my heart with you first. As I said, we've made so much progress with redecorating our home over the last year, but as I sat down to edit these photos, I still saw so many things that I wish were different. Projects we haven't had time to tackle yet… things I want to buy that are out of my price range… I've seen so many beautiful photos in my Instagram feed lately of my friends' homes that I start to feel inadequate and self-conscious. But what I've realized is that our home is an ever-evolving story, and even when things feel unfinished, I need to embrace that transition and enjoy our home in the moment. Some day, I will look back on all these years of photos and realize just how far we've come… all the cans of paint… all the trim we've installed… all the hours spent decorating and re-decorating and re-decorating yet again.
I love our little farmhouse, and I love the people I share it with even more. So as you get ready for the holidays this year, please remember to embrace and enjoy this moment…
even if you wish you had a different house…
or you had more money to decorate and buy gifts…
or you still had beloved family members here to celebrate the holidays with you…
Enjoy this moment and celebrate it!
And now without further adieu…
Christmas at the Farmhouse!
P.S. I've included links to some of the products and projects in our home tour, so you can shop for these items too! Note: Some of the links in this post are affiliate links, which allows me to make a small commission from your purchase, but your purchase price stays the same. Thank you for helping support our blog!
wicker chair // throw blanket // pillow // board and batten walls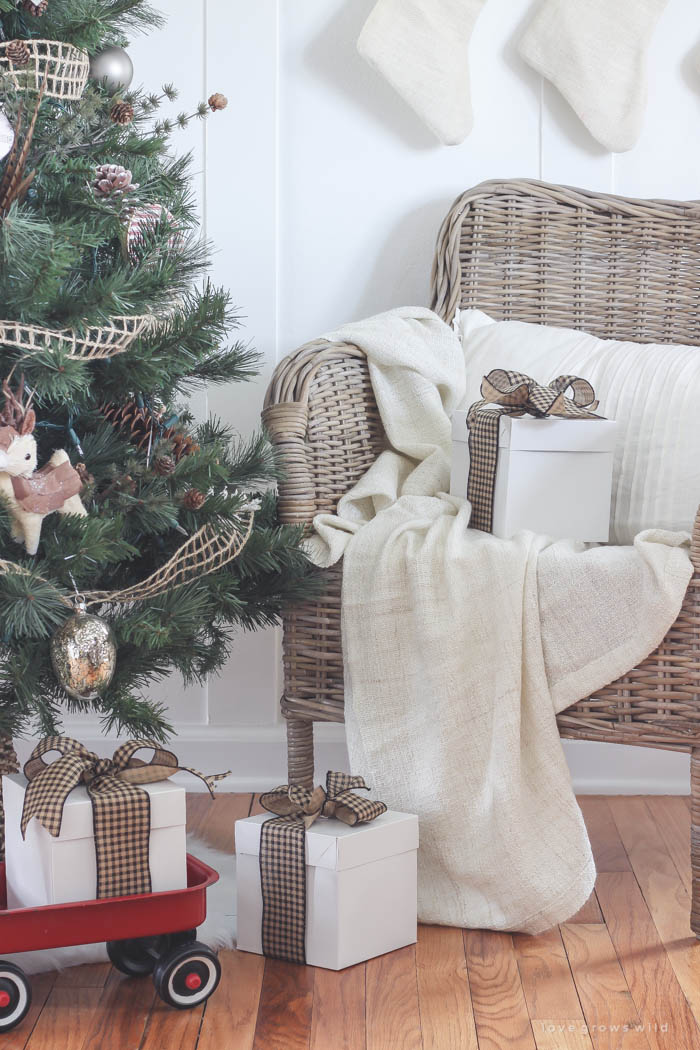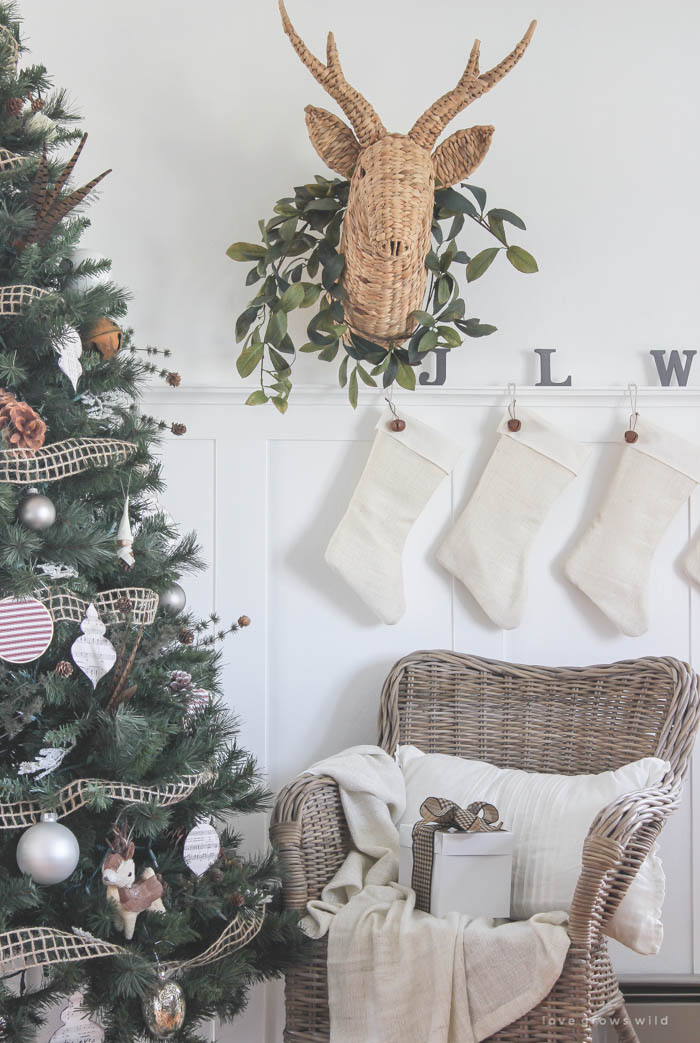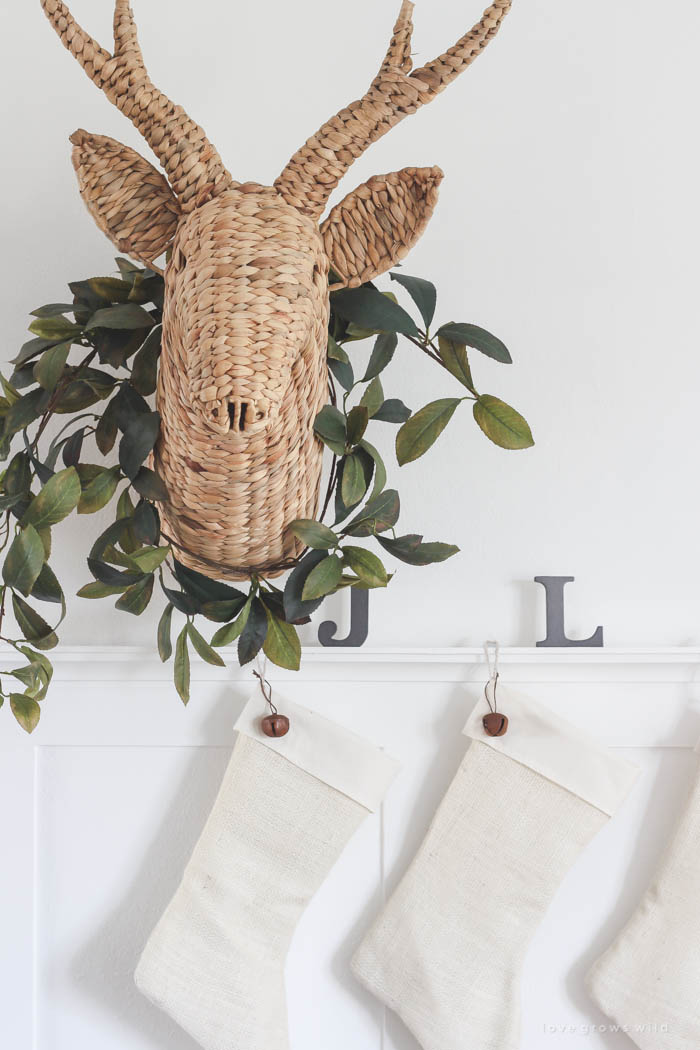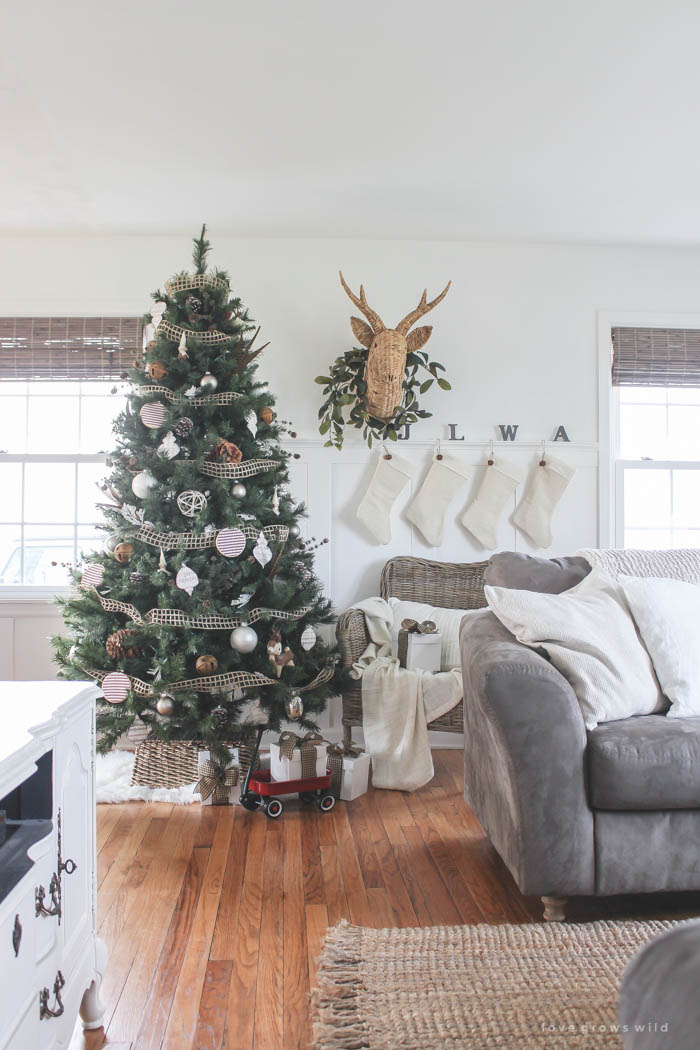 rug // bamboo shades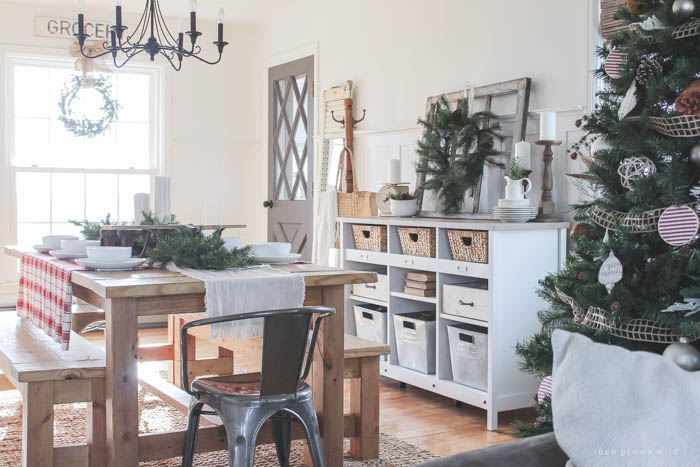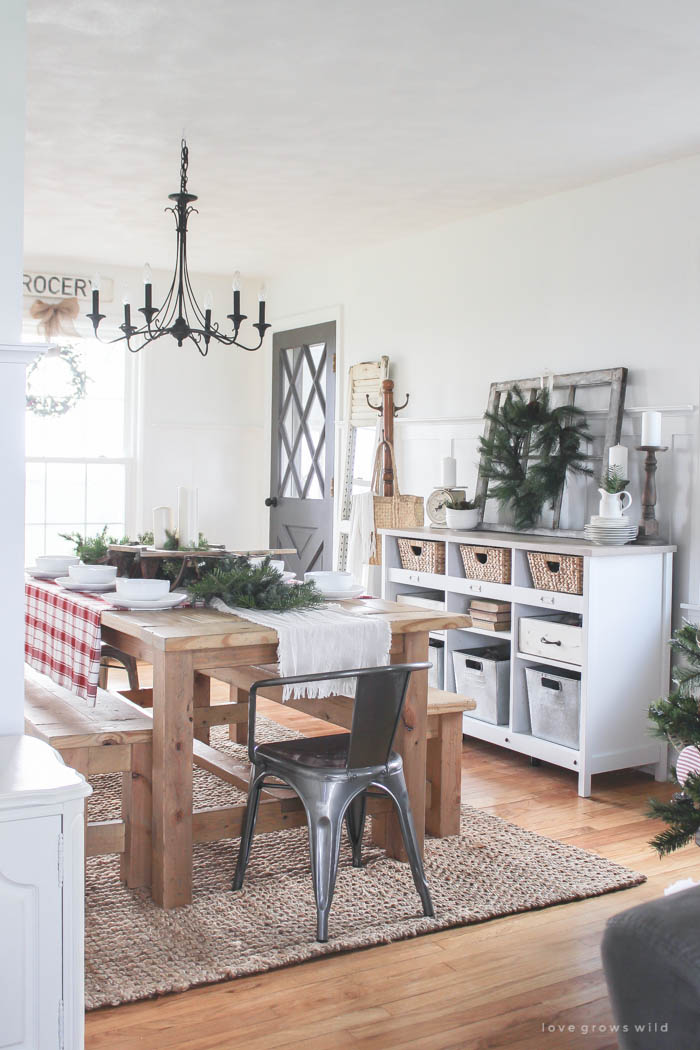 rug // metal chair // farmhouse table // farmhouse benches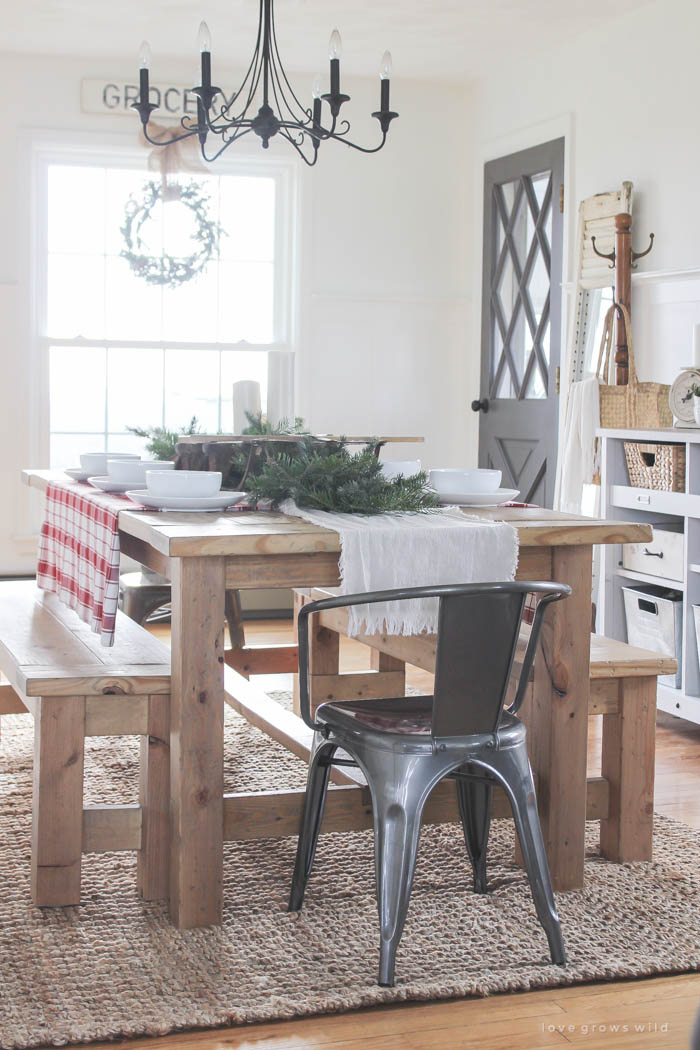 chandelier // plaid tablecloth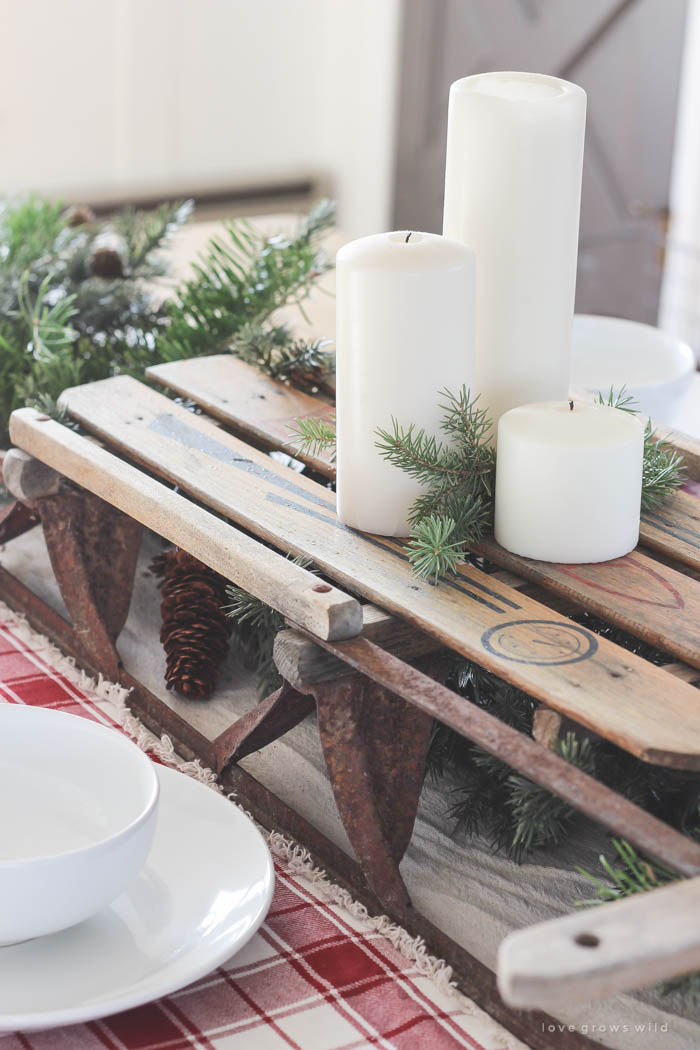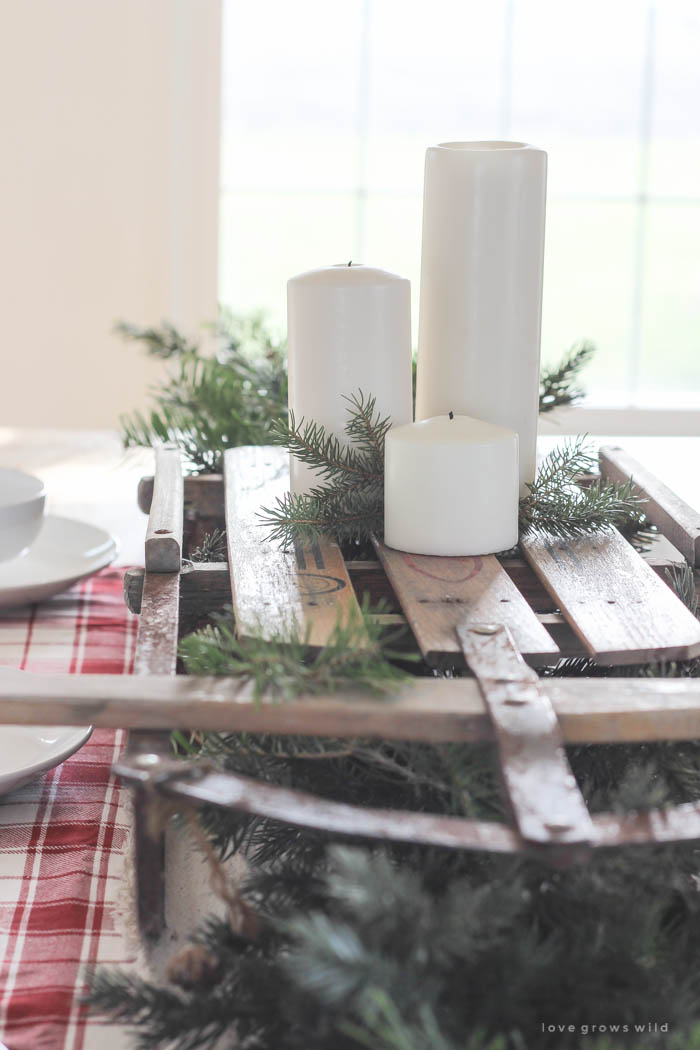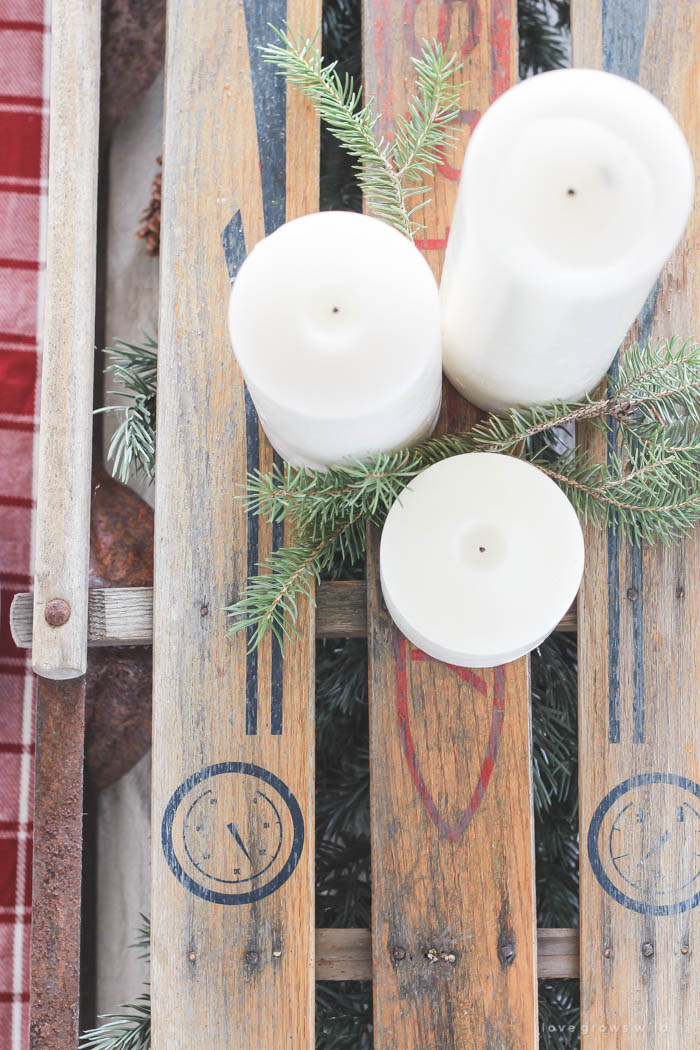 storage credenza // shutter mirror // galvanized metal bins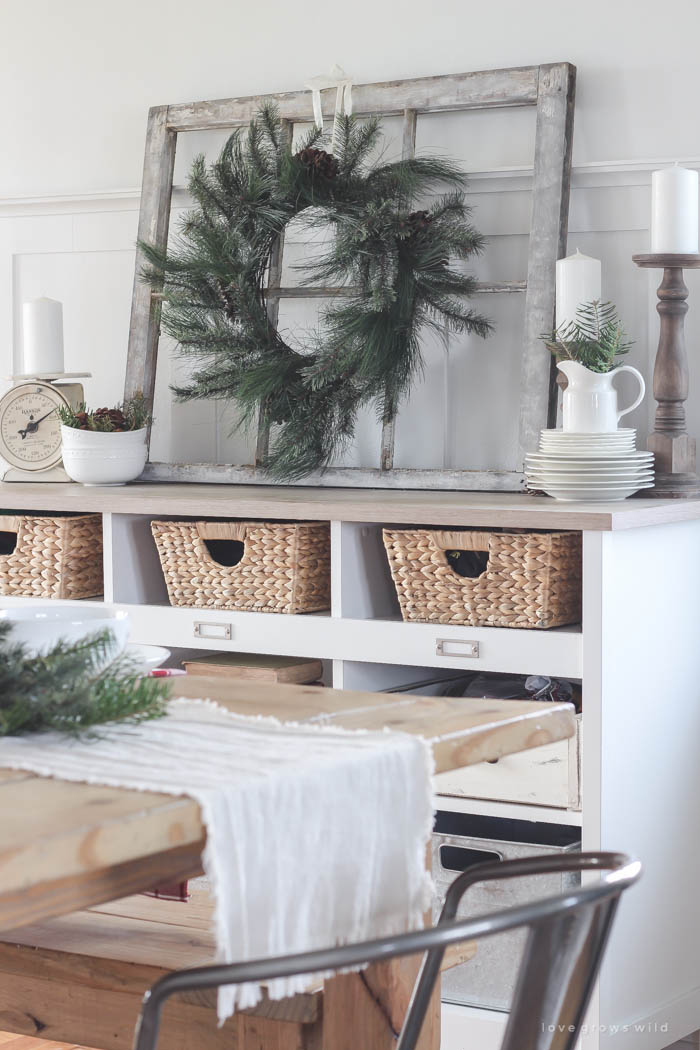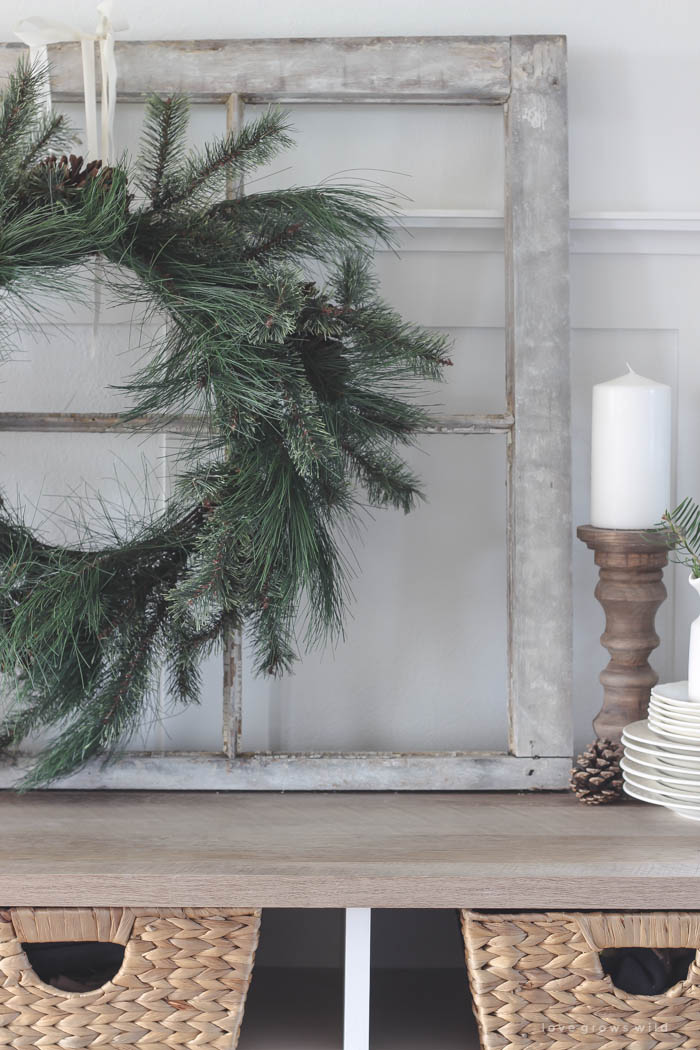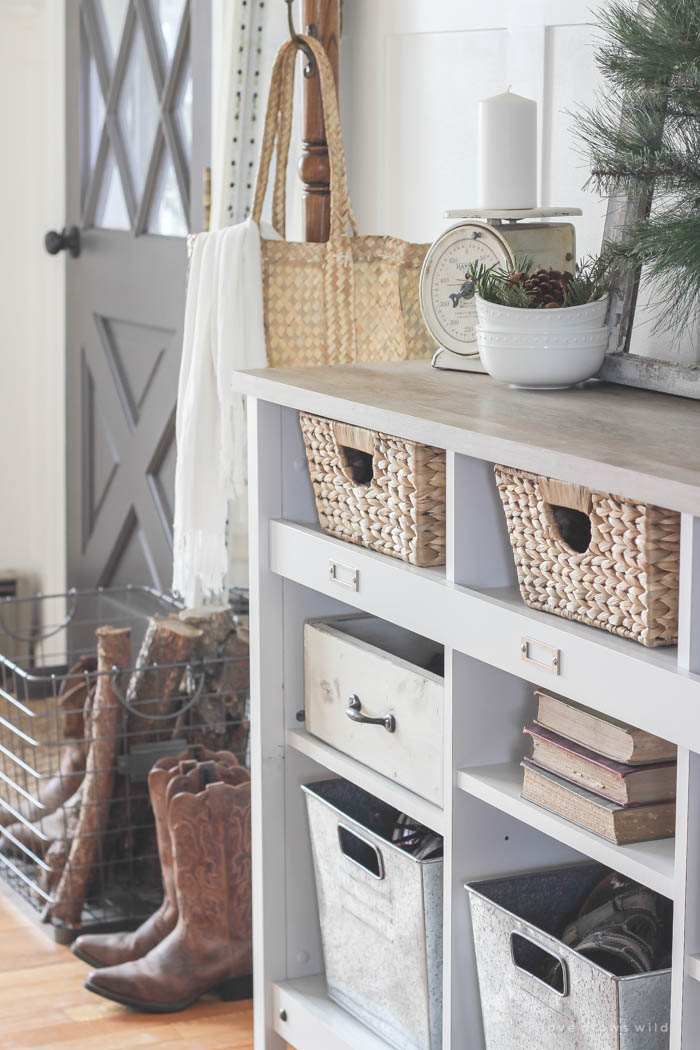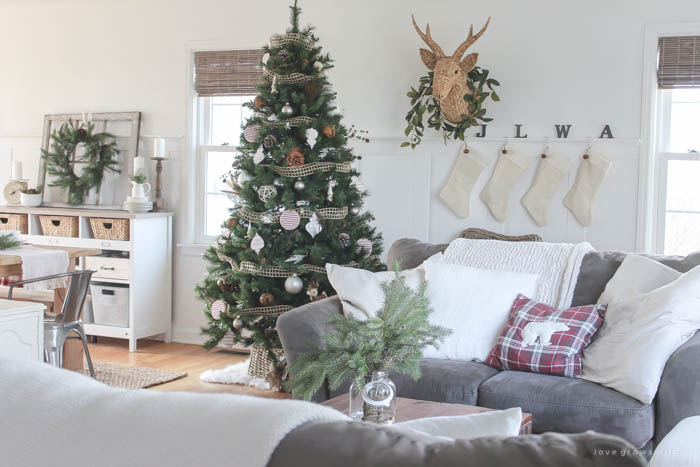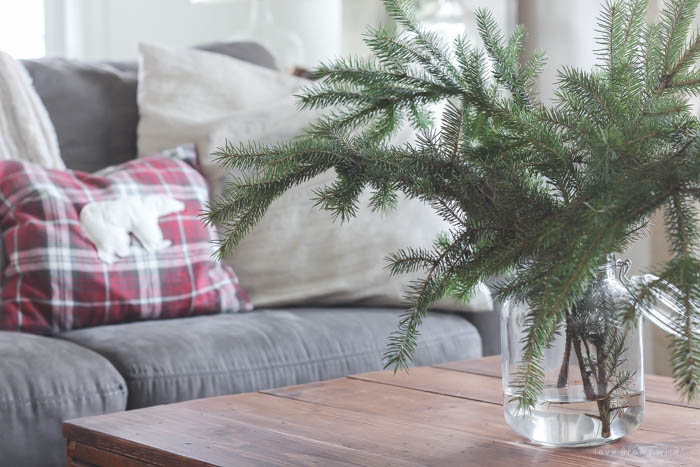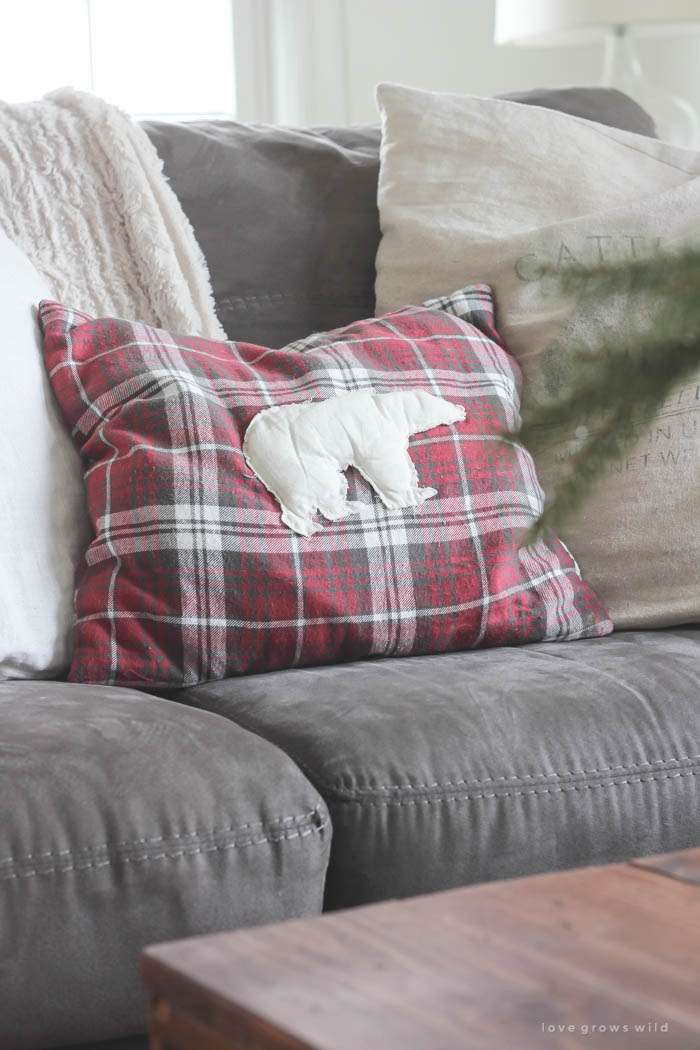 polar bear pillow // feed sack pillow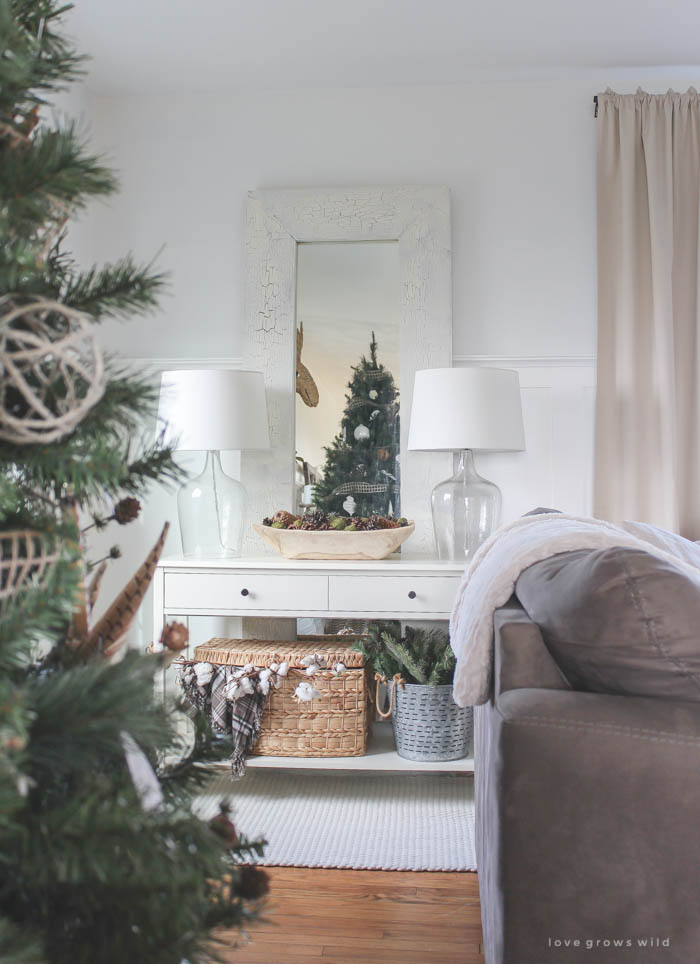 framed floor mirror // glass lamps // white console table // cream rug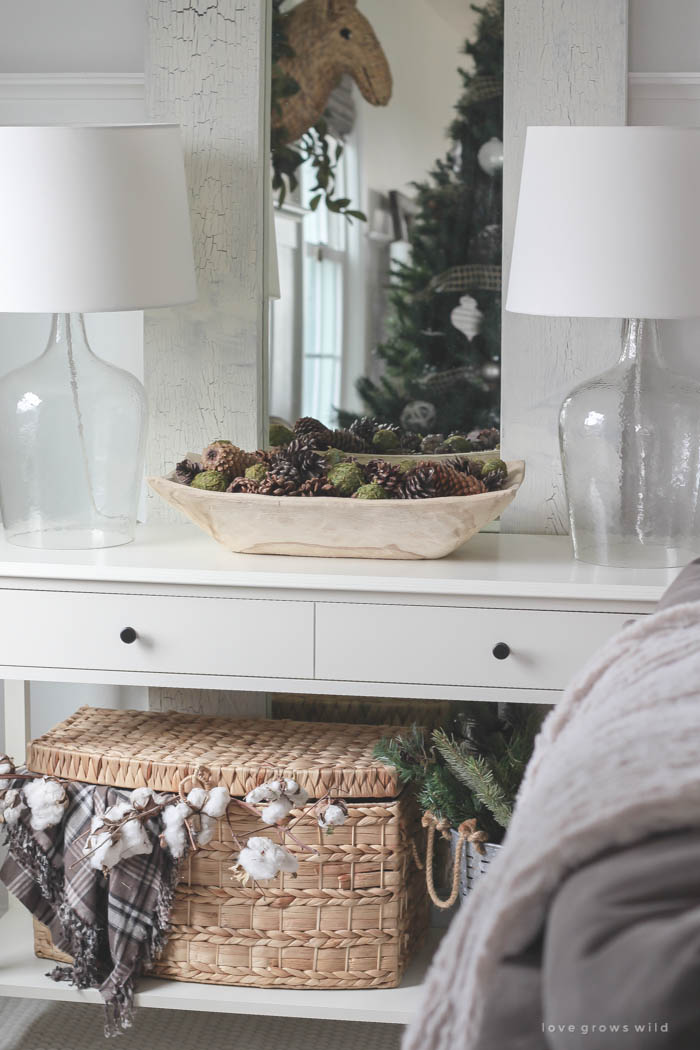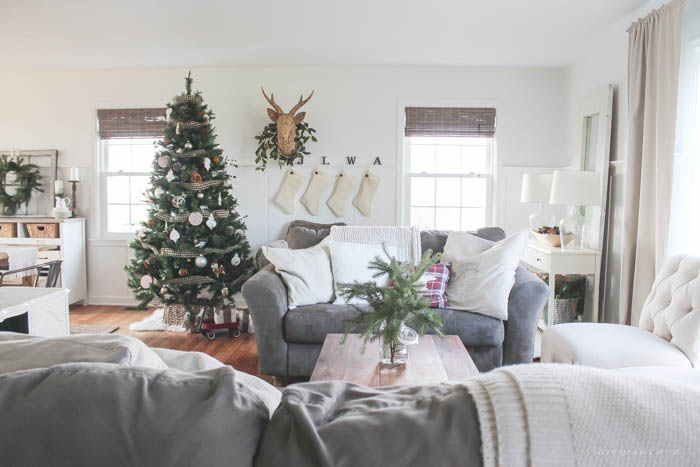 coffee table // tufted slipper chair
Thank you from the bottom of my heart for stopping by our home this holiday season. Wishing you a very Merry Christmas, sweet friends! xoxo Liz

---
LET'S KEEP IN TOUCH!
---
Subscribe to Blog | Browse my Shop | Follow on Facebook | Follow on Twitter
Follow on Google+ | Follow on Pinterest | Follow on Instagram