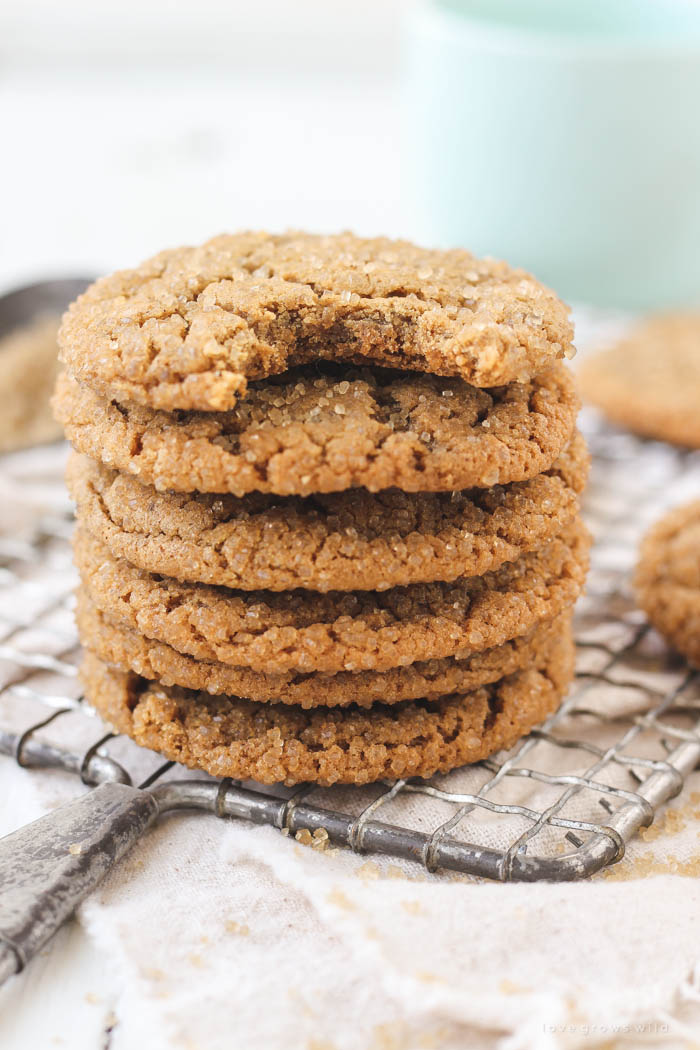 Perfectly chewy, soft and sweet Molasses Cookies! Easy to bake and SO good!
I'm still in total disbelief that it's almost Christmas and we'll soon be kissing 2015 goodbye. I have about 99% of my shopping done, our Christmas cards have been written and addressed (and are still sitting in a pile on my desk instead of heading to the mailbox, but still… ), and our little farmhouse is all decked out for the holidays. Did you guys see our Christmas at the Farmhouse Home Tour yet? Check out Part 1 and Part 2 after you grab today's recipe!
All holiday preparation craziness is just about over, and I'm almost ready to take a little break from work, relax and enjoy Christmas with my family. We still have plenty of Christmas cookies and goodies to bake, carols to sing, and Christmas lights to go see! But before I hibernate for a few weeks, I just had pop in and share this DELICIOUS cookie recipe with you that happens to be perfect for the holidays! I think you all know by now that sugar cookies are by far my favorite, but these molasses cookies are so soft and chewy with the perfect crunch from a dip into some coarse sugar before baking and that classic molasses, cinnamon and ginger flavor that reminds us of the holidays!
These cookies are pretty simple to make, and I think you're REALLY going to love me for sharing this one because there are instructions for how to prep these bad boys ahead of time so you're not messing up the kitchen right before company comes over! See my note at the bottom of the recipe to find out how I make the dough up to 2 weeks ahead!
It warms my heart at the thought of my recipes coming to life in your kitchens this holiday season, and I want to say thank you so much for letting me into your home!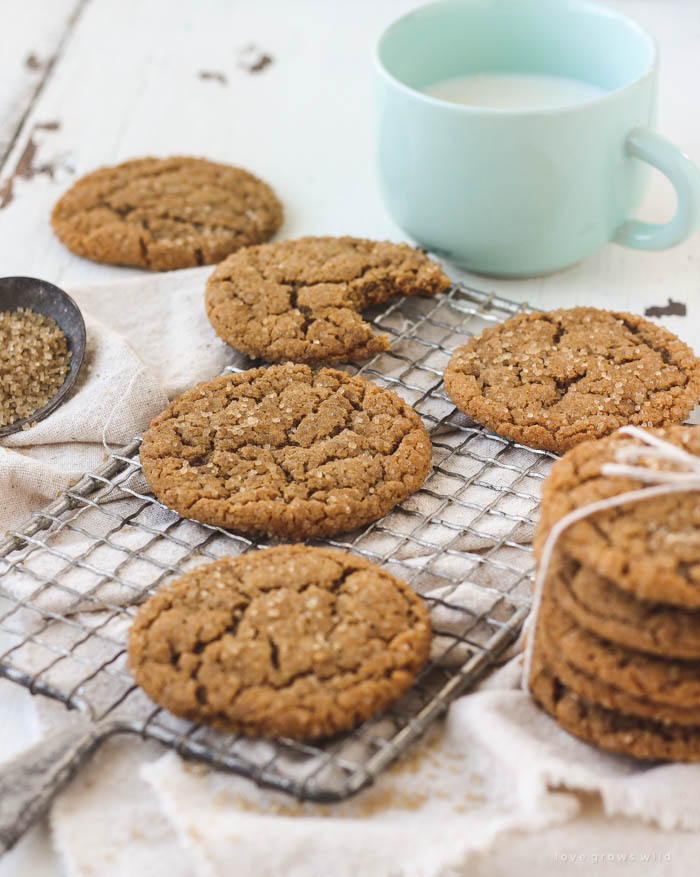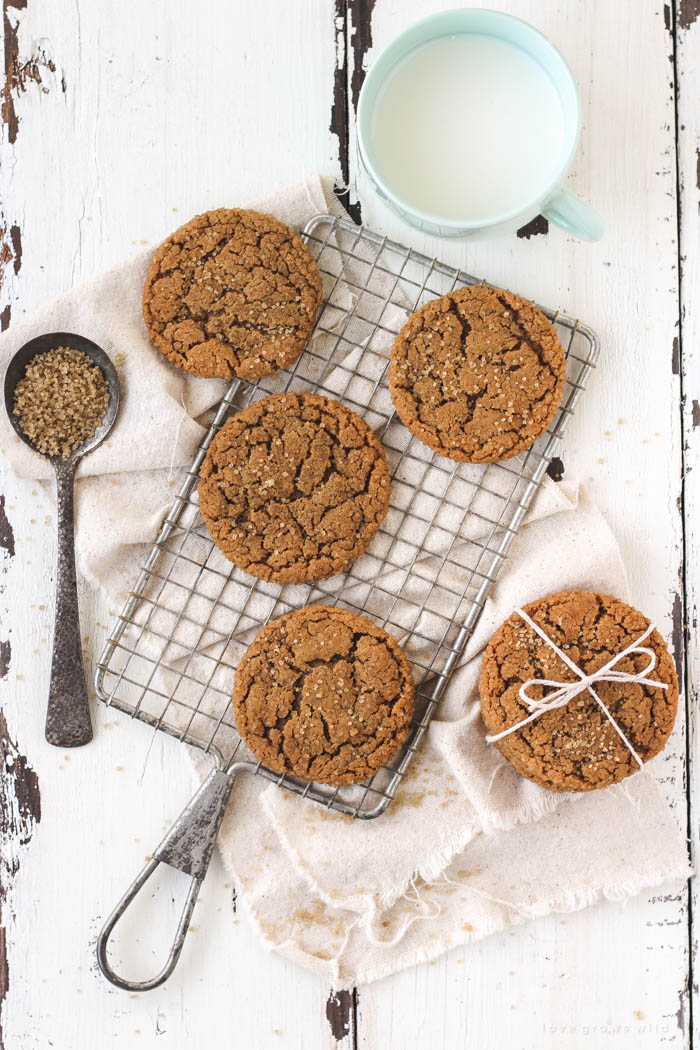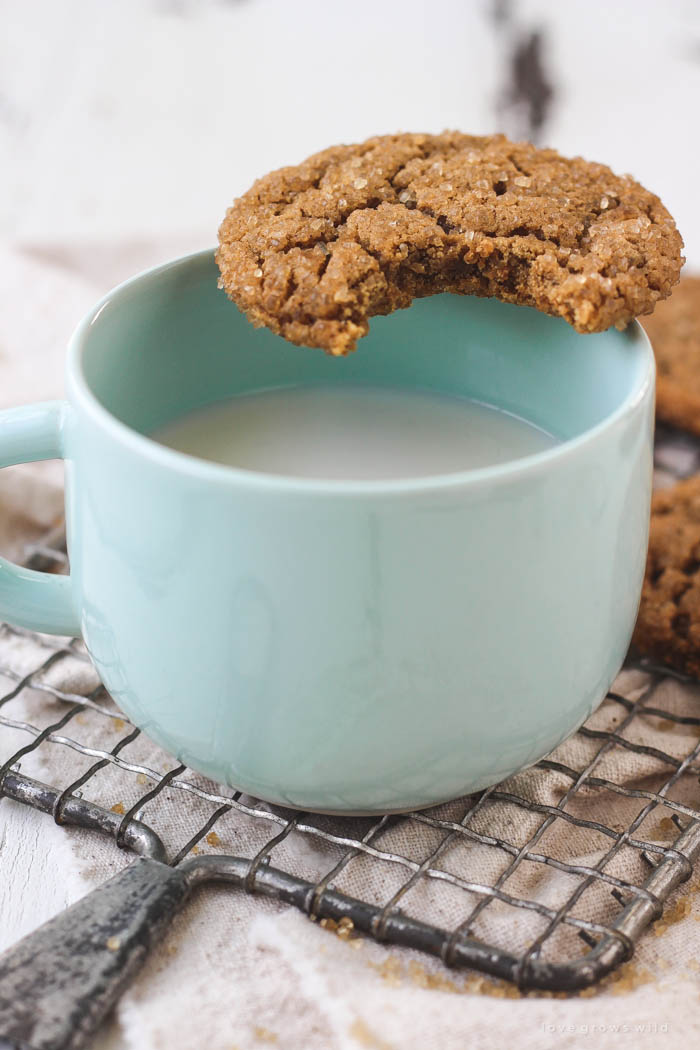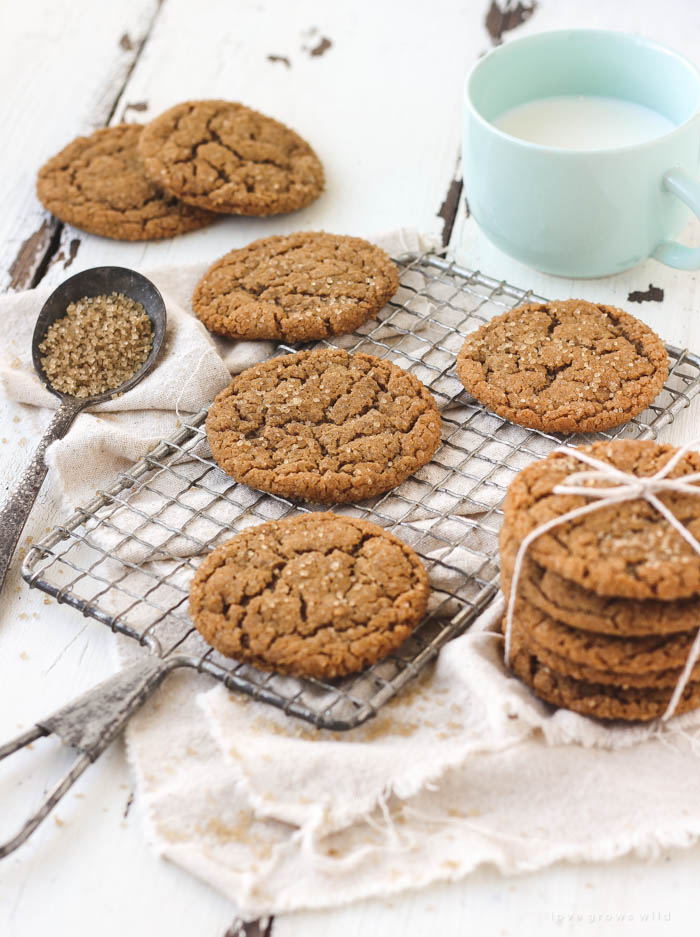 Molasses Cookies
Perfectly chewy, soft and sweet Molasses Cookies! Easy to bake and SO good!
INGREDIENTS
4 cups all-purpose flour
2 teaspoons baking soda
2 teaspoons ground cinnamon
1 teaspoon ground cloves
1 teaspoon ground ginger
½ teaspoon salt
1½ cups butter, room temperature
2 cups granulated sugar
½ cup molasses
2 large eggs
½ cup coarse sugar
INSTRUCTIONS
Preheat the oven to 375ºF. In a large mixing bowl, beat the butter and sugar for 1-2 minutes until light and fluffy. Add the eggs and molasses and mix until completely combined.
In a separate bowl, mix together the flour, baking soda, cinnamon, cloves, ginger and salt until completely combined. Slowly add the dry ingredients to the butter and sugar mixture and stir until just combined.
Roll the dough into small 1" balls and chill in the refrigerator for 15-20 minutes. Meanwhile, fill a bowl with coarse sugar. Roll the balls in the sugar until well-coated and place on a baking sheet about 2" apart. Bake the cookies for 8-10 minutes until the edges are set and the tops begin to crack. (They will crack more as the cookies cool.) Cool the cookies for 2 minutes on the baking sheet, then transfer to a wire rack to finish cooling completely.
NOTES
Here's a great MAKE-AHEAD TIP! Prepare the dough as directed and roll into balls up to 2 weeks ahead. Keep the dough balls in an airtight container in the freezer until ready to use. To bake, let the dough balls sit at room temperature for 30 minutes before rolling in the coarse sugar and baking.
adapted from Taste of Home
---
More treats from Liz's Kitchen:
---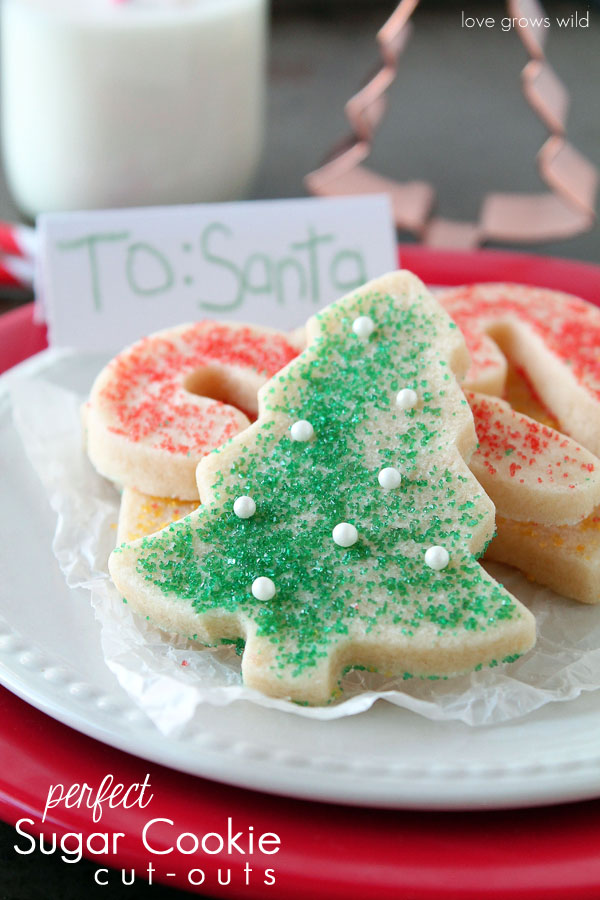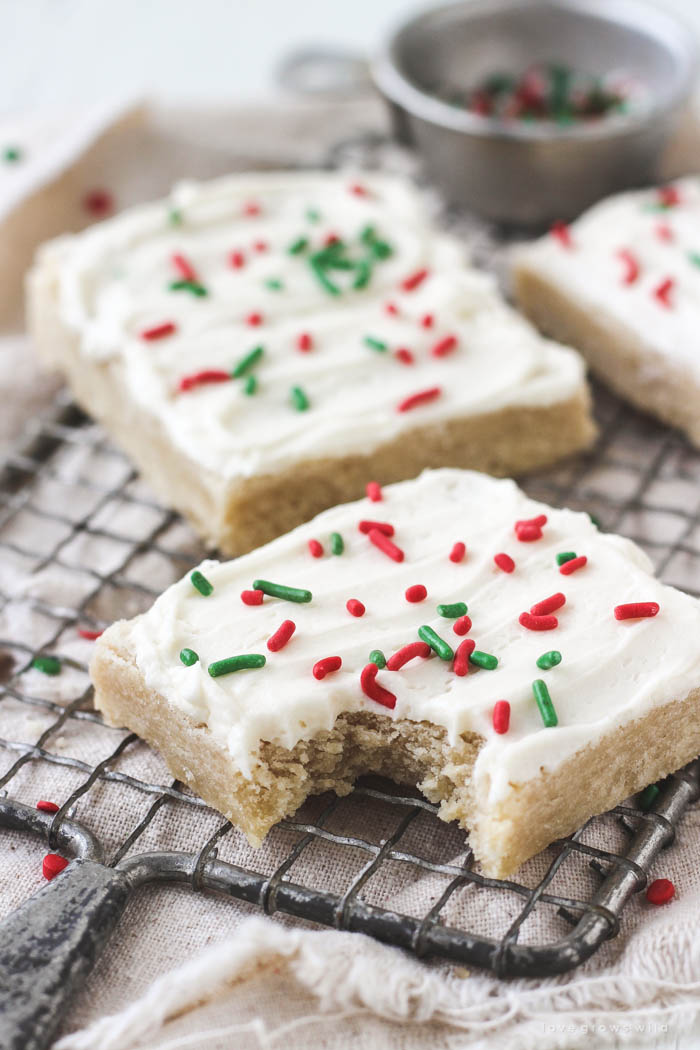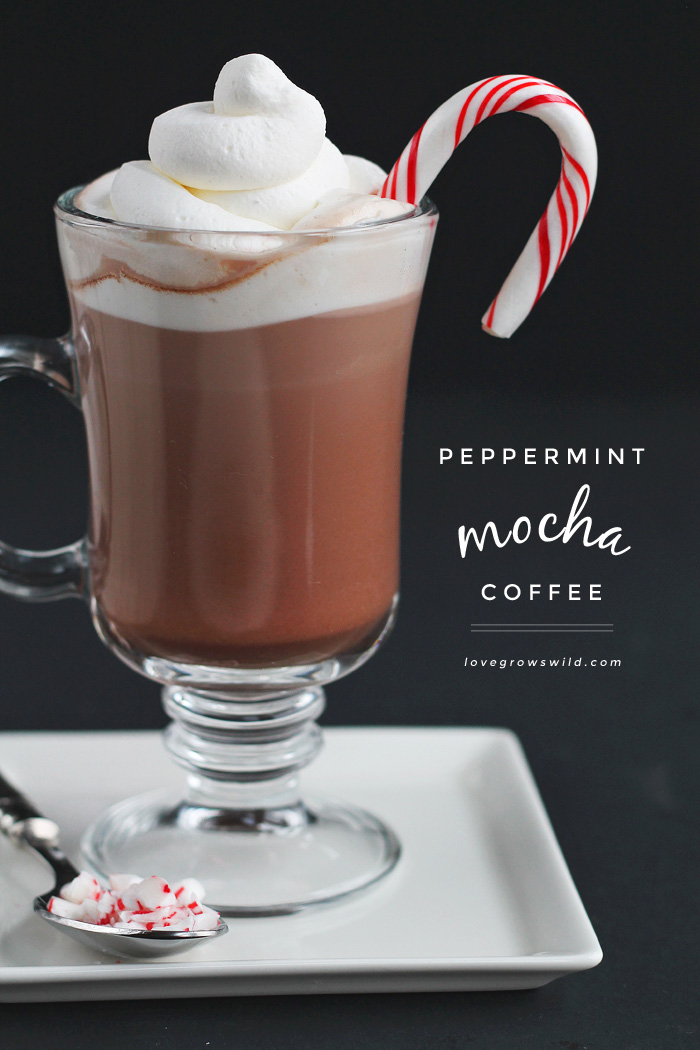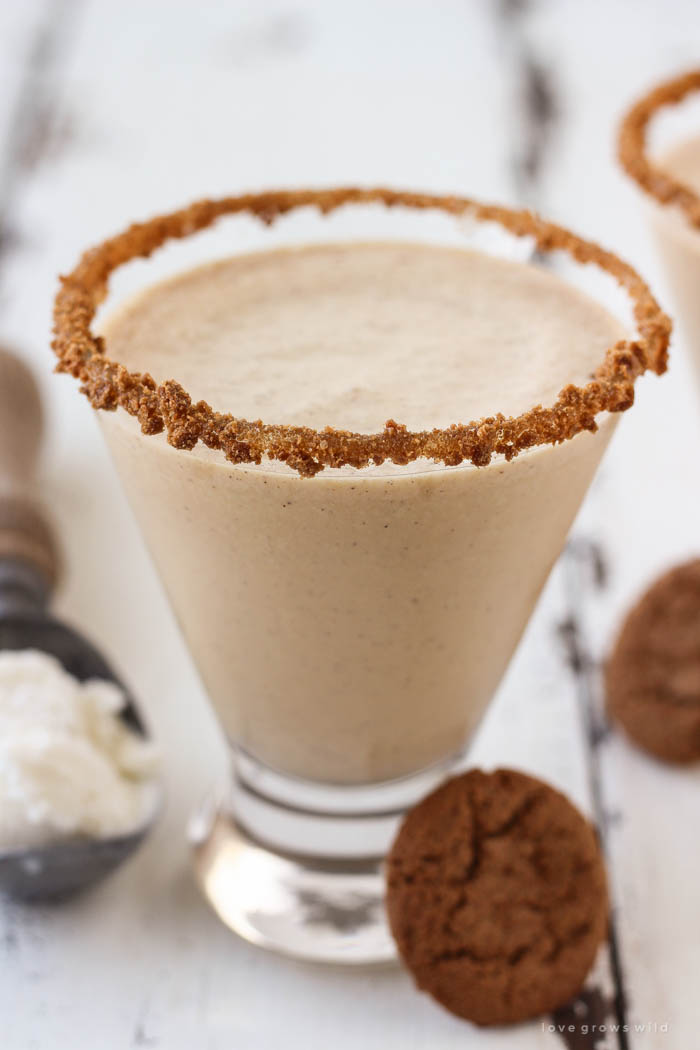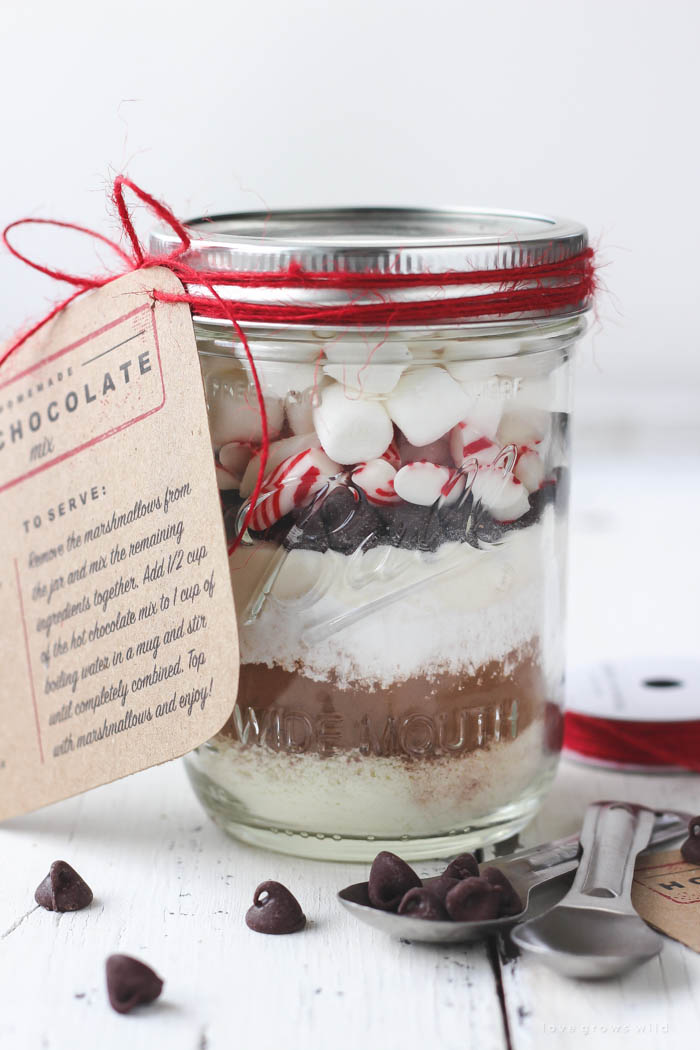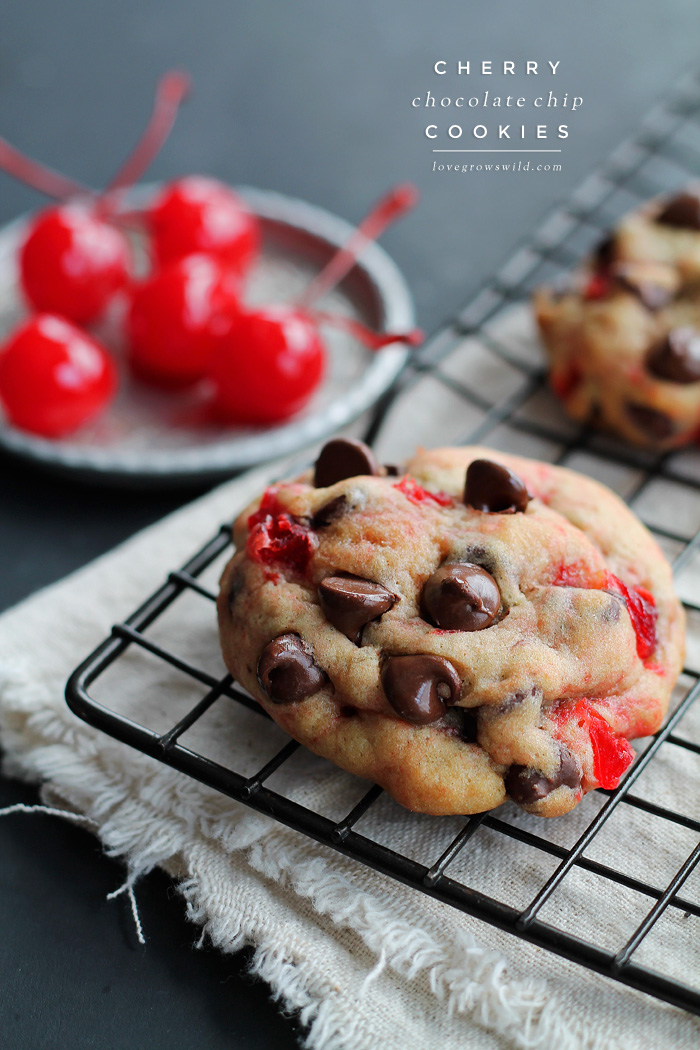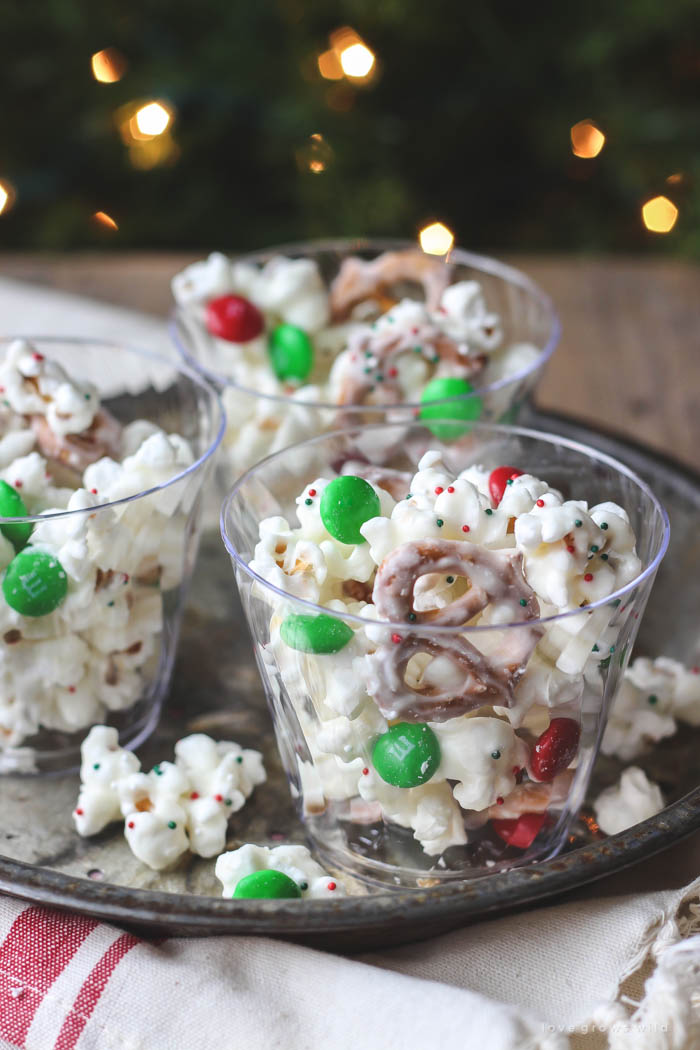 White Chocolate Holiday Popcorn Mix
---
LET'S KEEP IN TOUCH!
---
Subscribe to Blog | Browse my Shop | Follow on Facebook | Follow on Twitter
Follow on Google+ | Follow on Pinterest | Follow on Instagram