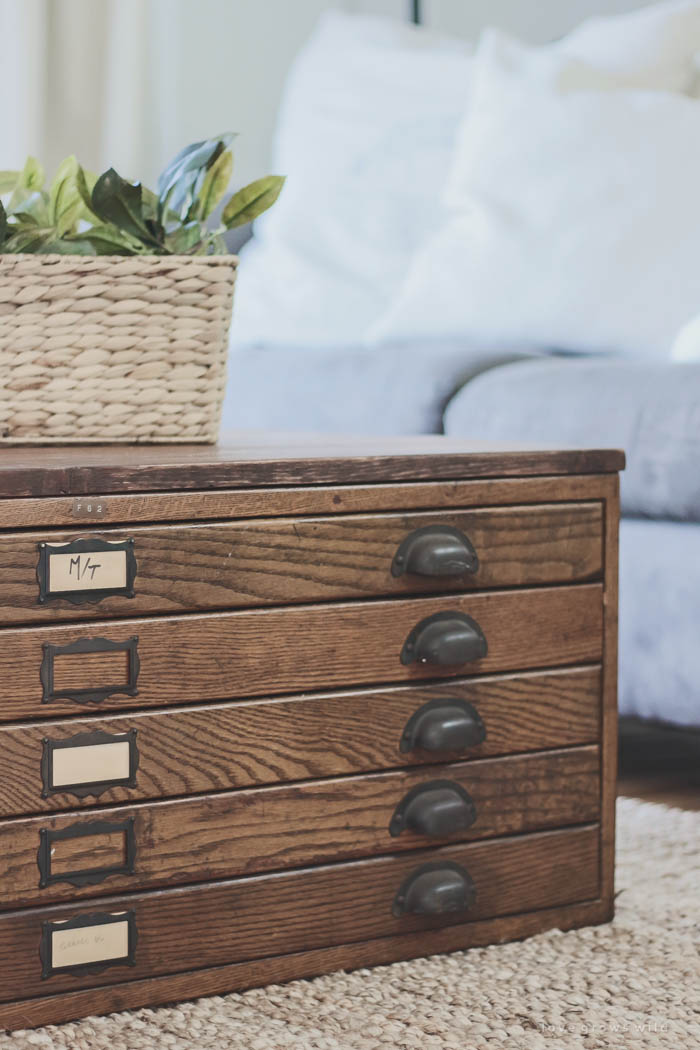 Our living room got a new (old) coffee table this week! The farmhouse-style coffee table we had in here was beautiful… it really was. It was the first "big" furniture build I tackled all by myself, and I was so proud of that piece. But I may have overshot the measurements a bit for the space we have in our living room, and it was just a little too big for my liking. So I listed it on my city's Facebook garage sale page, and one day later, it had a new home. It was an middle-aged gentleman who came to pick up the table for his wife, and when I told him I built the table myself, he asked if it came with a return policy in case it fell apart when he got it home. He seemed to be half joking and half rolling his eyes at the thought of a woman building furniture for him, but I simply smiled, took his money, and said that I hope they enjoy the table as much as we have.
So now that our living room was without a coffee table, I needed to find a replacement. As I was sitting at my desk trying to write a blog post the other day, I somehow got distracted and sucked into scrolling through my Facebook feed. Does that magically seem to happen to anyone else but me? A post popped up in the same garage sale group where I sold my coffee table earlier that week, and it said BARN SALE… lots of items to be sold! I had my shoes on and the Jeep pulling out of the driveway before that blog post was ever finished. I found the sale at one of the many old, abandoned buildings here in town and met a group of guys who buy and sell "junk" for a living. And by junk, I mean antiques and primitives and barn treasures that are pure gold in my eyes! There were a ton of items to look at, but nothing that I really needed that day. And then I spotted a stack of antique architect blueprint file cabinets…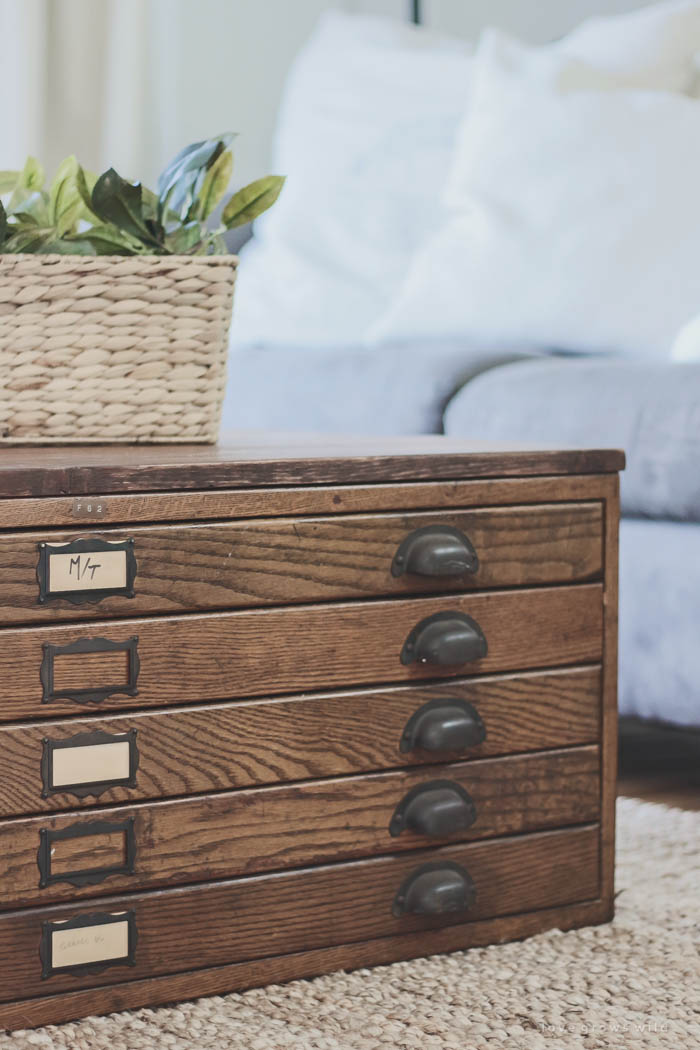 I think there were probably four of them… all in good condition, with original hardware, and a great story behind them. They came from one of the old buildings here in Kokomo, and I loved that they still had little labels on some of the drawers. I knew I had to bring one home for our new coffee table. The cabinets are meant to be stacked on top of each other, so mine was missing a top, but it already had a nice wood frame around the edges that I could easily attach new boards to. Here's what it looked like when I brought the cabinet home: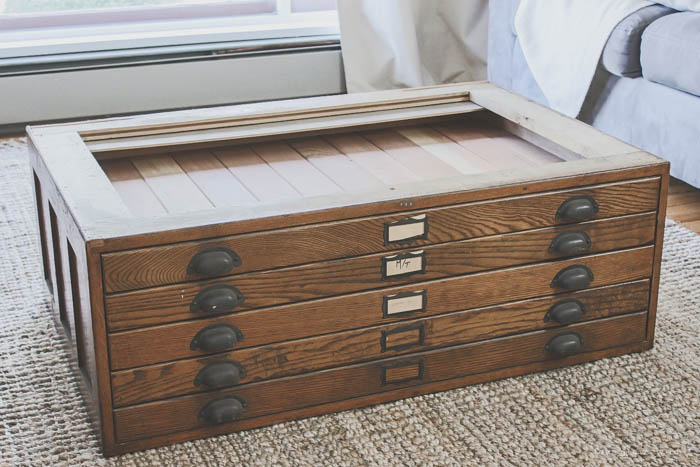 Note: Some of the links in this post are affiliate links, which allows me to make a small commission from your purchase, but your purchase price stays the same. Thank you for helping support our blog!
I picked up a couple 1 x 6 boards and some stain that I thought would be the closest match to the cabinet (Minwax Early American). I trimmed the boards down to the size of the cabinet and connected them in the same manner we did with our dining room table, using a Kreg Jig and pocket holes to hide the screws underneath the boards. Then I sanded all the edges and banged up the boards with a hammer and screwdriver for a slightly distressed look. I applied one coat of Minwax Pre-Stain Wood Conditioner, one coat of Minwax Early American stain, and one coat of Annie Sloan Dark Wax.
I didn't want to see any screws on the top of the table, so to attach top, I removed all the drawers from the cabinet and screwed the 1 x 6's into the cabinet frame from inside the cabinet.
Oh, and guess what… while I was at the hardware store picking out lumber for the new coffee table, guess who I ran into? The guy I sold the coffee table to! I'm pretty sure he was surprised to see a little 5'2″ woman in the lumber section manhandling (pun intended) 12 foot long boards, and I have to admit that it felt pretty good after his rude remark about the return policy. I only wish I had one of these "Build Like A Girl" t-shirts to wear that day!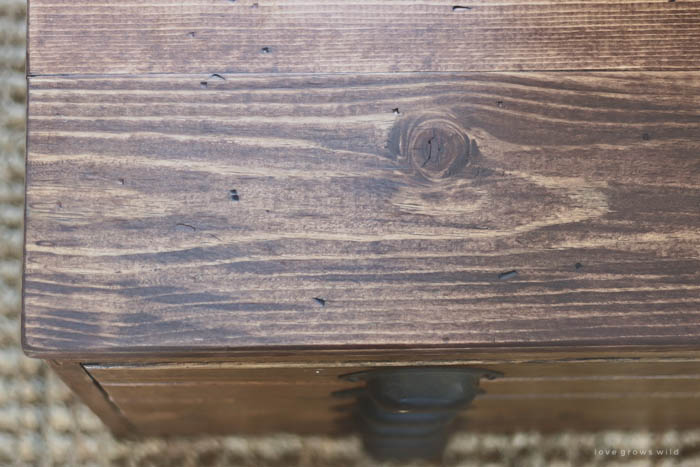 But enough about the coffee table guy, I have a beautiful new antique beauty to enjoy! The cabinet has a few tiny marks on the wood and hardware, but I didn't even bother cleaning them up. Those little marks tell the story of where this cabinet has been, and in fact, I actually found a little label hidden inside that says February 28, 1921. This old cabinet has quite a few stories to tell, I'm sure. And now our family will get to add to those stories with board games and mugs of hot chocolate and evenings with friends and lots and lots of love.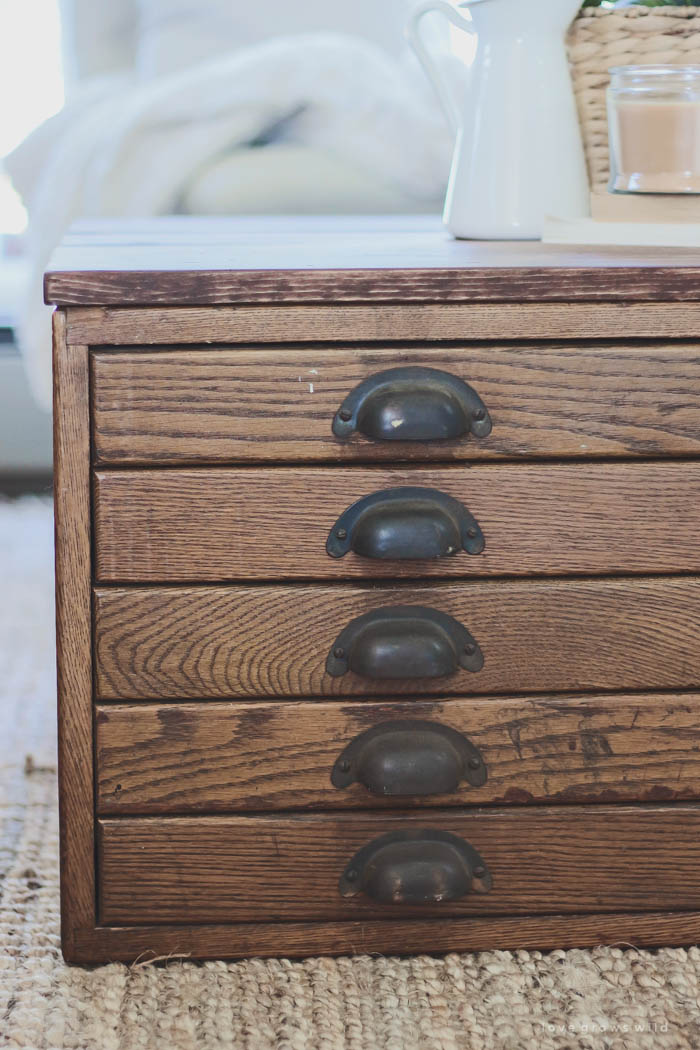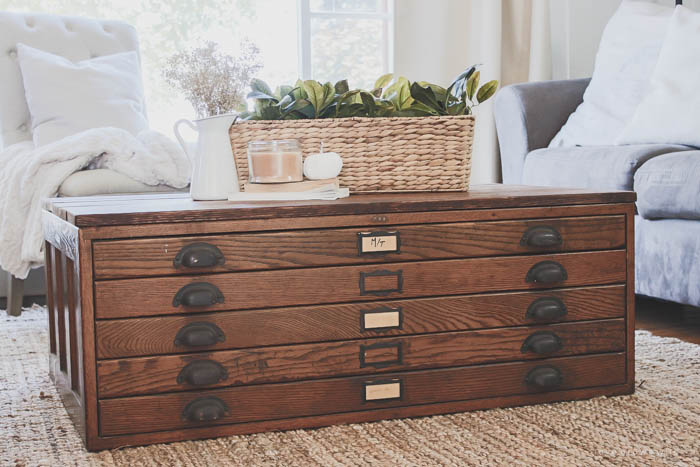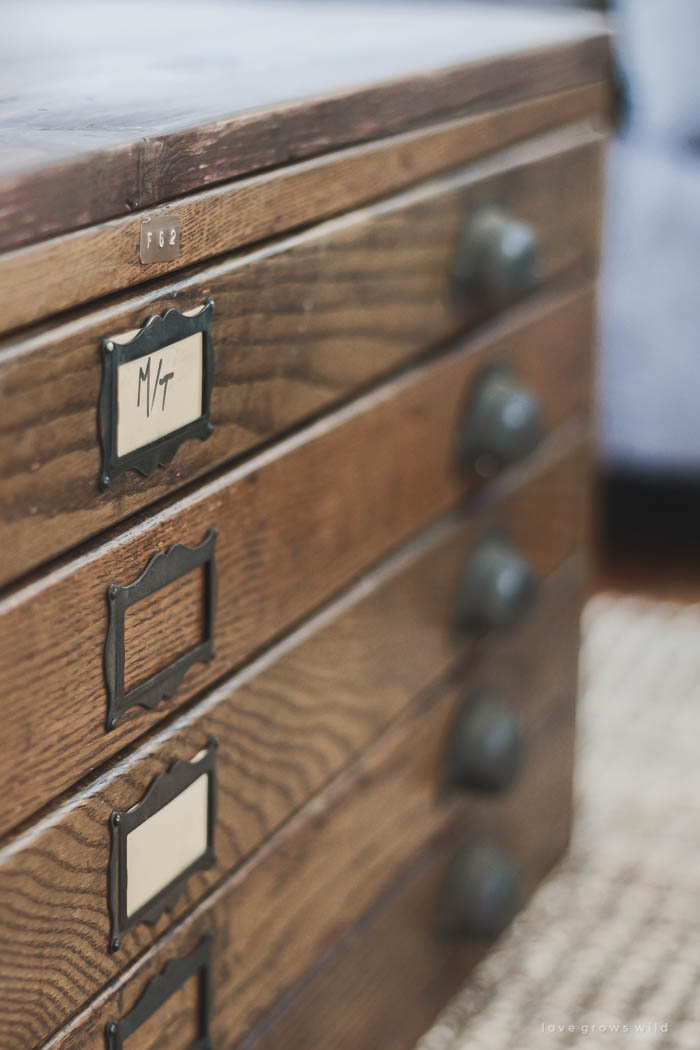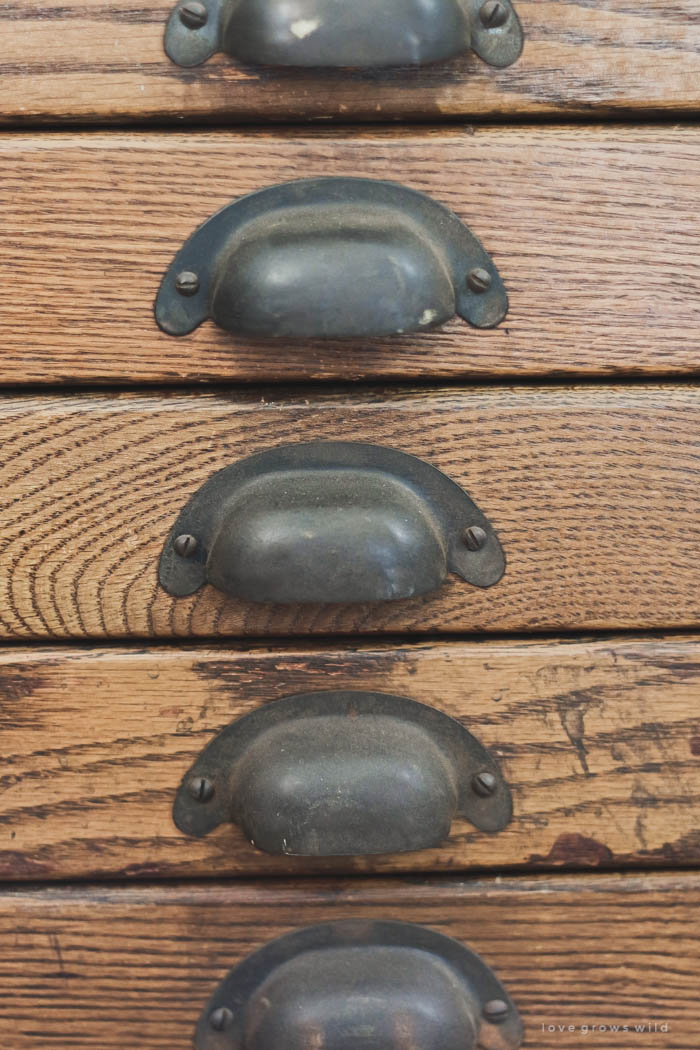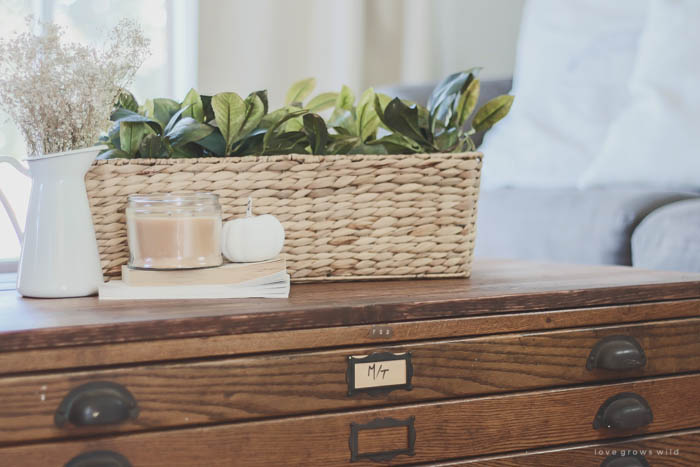 I have to be honest and say that this big cabinet is a little bit dark for my white-loving heart, but I'm trying to get creative with ways to brighten it up with some decor. It would break my heart to paint this beauty, but we'll see what happens down the road. What would you do to give this piece a lighter, softer look? My ears are wide open for your ideas! Thanks for stopping by to hear my story today… love you all!
---
More projects from our home:
---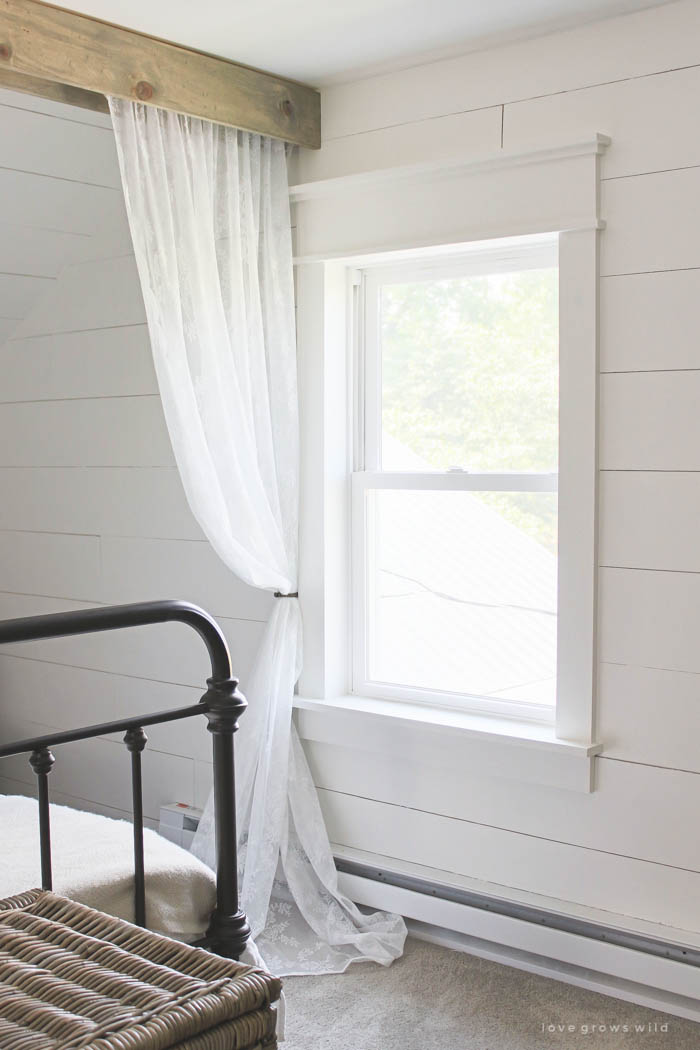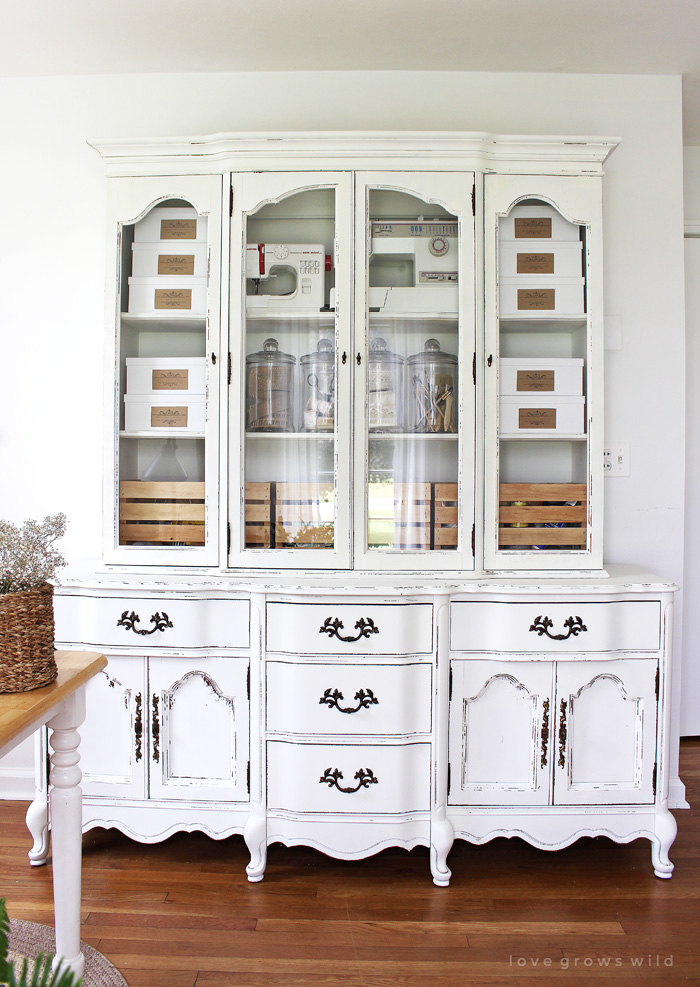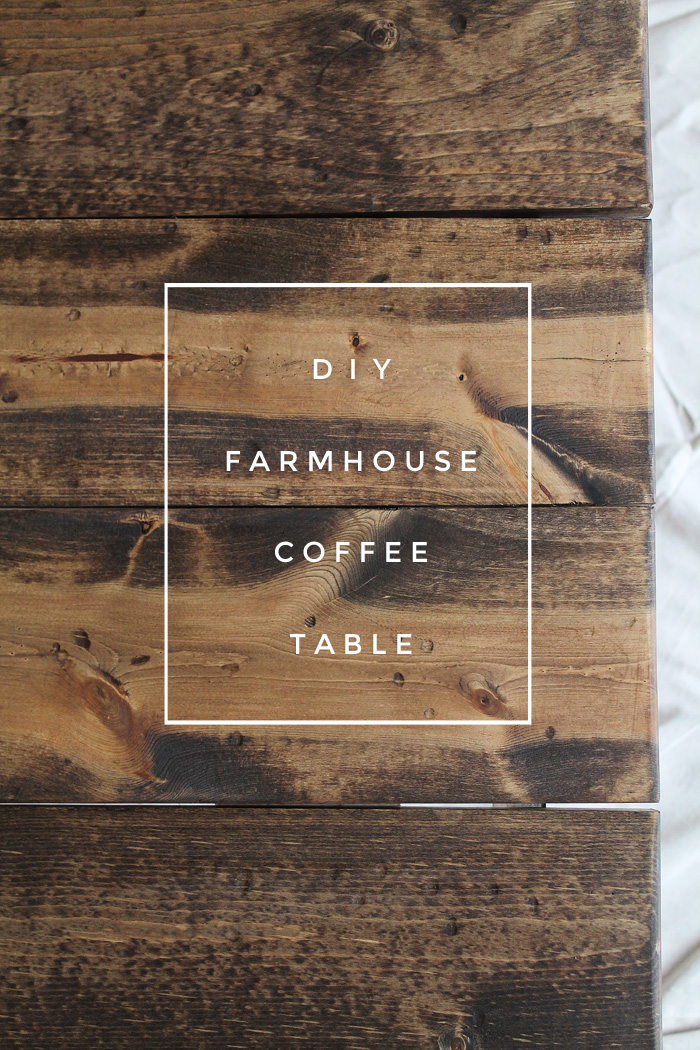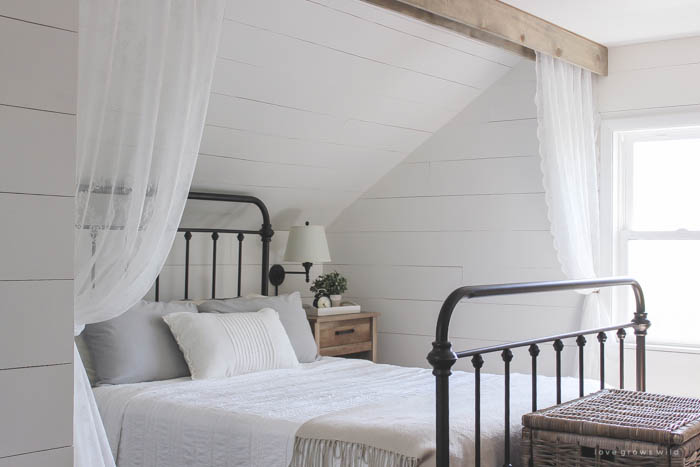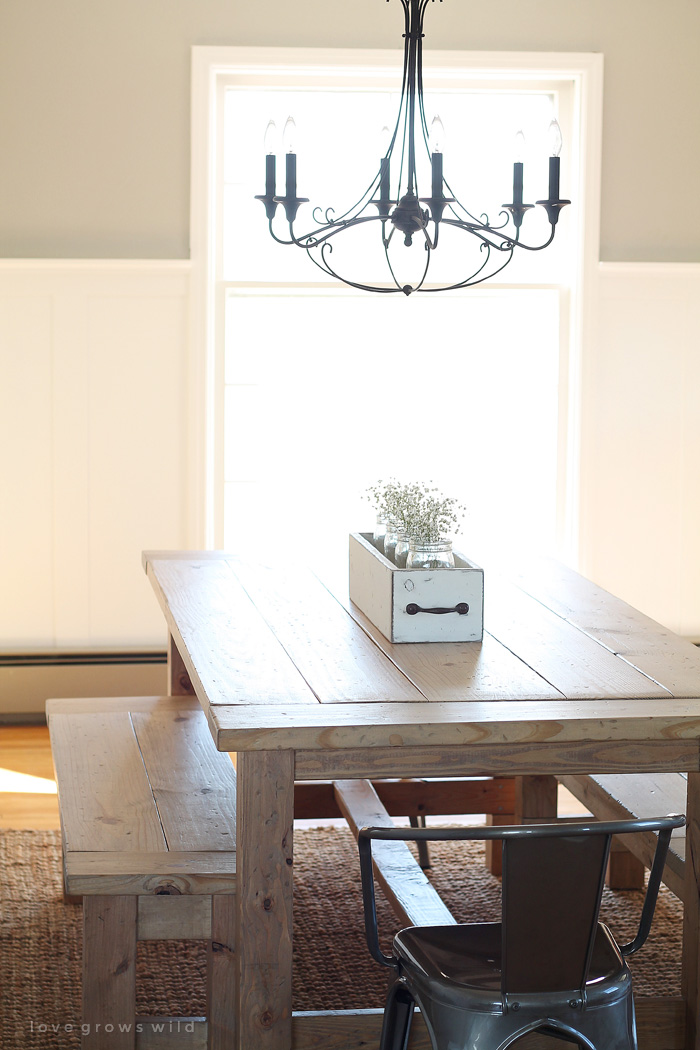 ---
LET'S KEEP IN TOUCH!
---
Subscribe to Blog | Browse my Shop | Follow on Facebook | Follow on Twitter
Follow on Google+ | Follow on Pinterest | Follow on Instagram