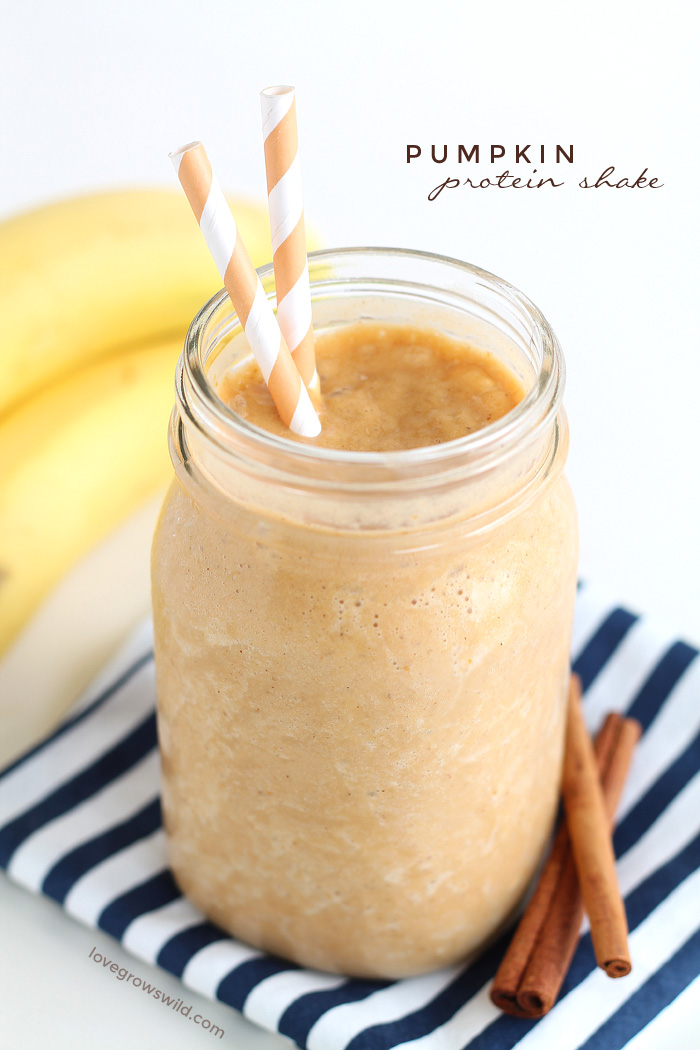 After a long summer of indulgent eating, I'm trying hard to get back into a workout routine and fit back into my favorite pair of skinny jeans. It was like one day they decided to shrink about 2 sizes, and it now takes a small army to help zip me into them. Not cool! One side of my brain is saying, "It's all the dryer's fault. The dumb dryer shrunk them into child size skinny jeans!" The other smarter, more practical side of my brain is saying, "Get your lazy behind out of bed and dust off the workout DVDs. And for Heaven's sake, stop eating so much pumpkin bread!"
That bread is gooood. Now that fall (a.k.a. pumpkin-flavored everything season) is here, I can't get enough of sweet pumpkin treats. But in an effort to conquer those shrunken skinny jeans, I came up with this recipe to satisfy my pumpkin craving without breaking the calorie bank… a healthy, delicious Pumpkin Protein Shake!
It's no secret that I'm a big fan of protein shakes and smoothies… the strawberry banana and blueberry pomegranate smoothies I've shared here on the blog happen to be two of my favorites! They are a great after-workout recovery drink and perfect on days when I want a quick, healthy breakfast.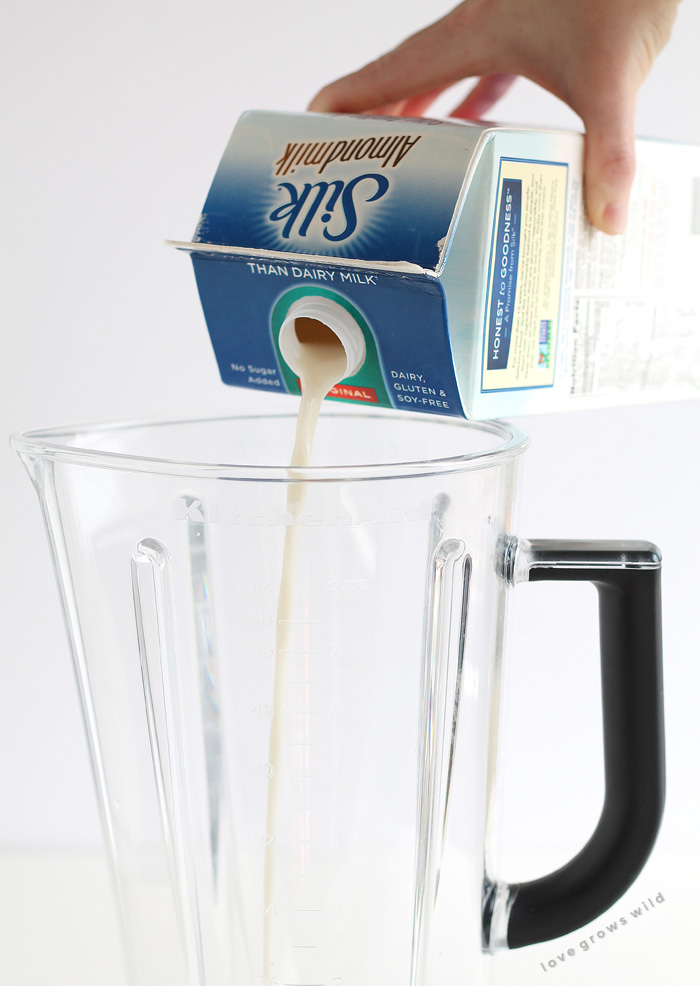 But what happens when a scoop of pumpkin accidentally falls into the blender…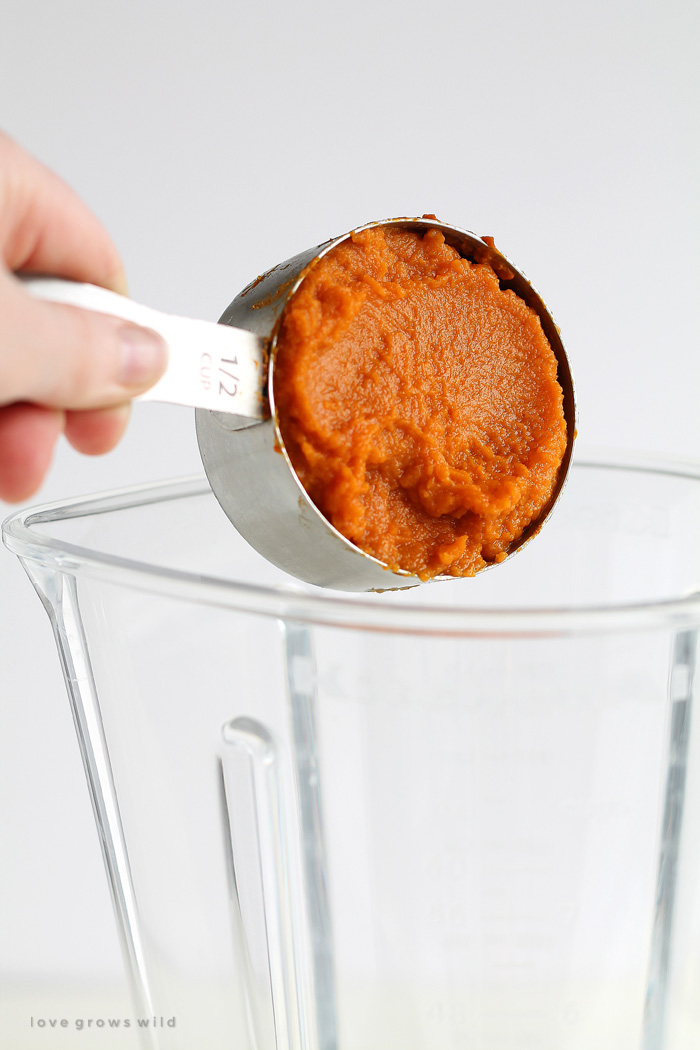 Okay, this was no accident at all! With visions of pumpkin bread dancing around in my head, I couldn't help but imagine what would happen if I combined my daily protein shake with that beloved pumpkin flavor. And guys, the results… were awesome.
I used my go-to Silk unsweetened almond milk, which has only 30 calories per serving and absolutely no added sugar. It's how I start every single one of my shake and smoothie recipes! A half cup of pure pumpkin puree (not the pumpkin pie filling) gives the shake it's gorgeous orange color and the perfect amount of pumpkin flavor. You can't have pumpkin without some spices to go along with it, so I added 1/2 teaspoon of pumpkin pie spice into the blender as well. You could absolutely bust out each individual spice from your collection, but on busy mornings, the shortcut of pumpkin pie spice works just fine.
I first tasted this smoothie without any sweetener, and while it was certainly edible, it wasn't exactly desirable. Pure unsweetened pumpkin needs at least a little bit of sweetness to give it that classic taste we all know and love, so I added about a teaspoon of honey (or whichever sweetener you prefer) to the recipe. I'm not going to sit here and tell you that this recipe tastes exactly like a giant slice of pumpkin pie… there's a reason that stuff is so darn delicious, and it's not because it's "light and healthy". But I WILL tell you that this pumpkin protein shake is thick and delicious, pumpkiny with just the right amount of sweetness, and a perfect way to satisfy your pumpkin-loving taste buds while filling your body with nutrition-packed protein.
And since you're only using a 1/2 cup the beautiful, bright orange pumpkin puree, you should have plenty left over to bake up a batch of pumpkin bread… 😉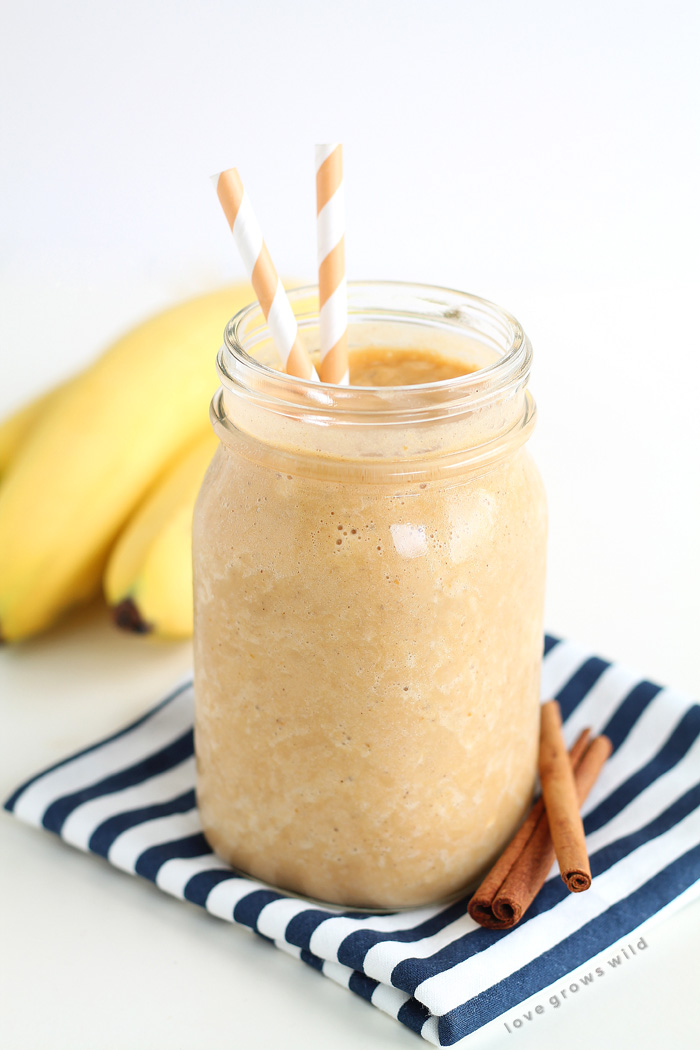 Like what you see? Subscribe to Love Grows Wild so you'll never miss a post!
Follow along on Pinterest, Google+, Instagram, and Facebook for more fun!
Pumpkin Protein Shake
Turn your protein shake into a delicious pumpkin treat! Healthy, satisfying, and super tasty!
INGREDIENTS
1 cup Silk unsweetened almond milk
½ cup pumpkin puree (not pumpkin pie filling)
1 teaspoon honey, agave nectar, or sweetener of choice
1 scoop vanilla protein powder
½ teaspoon pumpkin pie spice
1 medium banana
6 ice cubes
INSTRUCTIONS
Add all ingredients to a blender and process until well combined. Taste and adjust sweetener, if desired.
– adapted from A Pumpkin & A Princess
Are you making this recipe? I'd LOVE to see it! Post a photo on Instagram and use the hashtag #MyLGWRecipe. It may just get featured!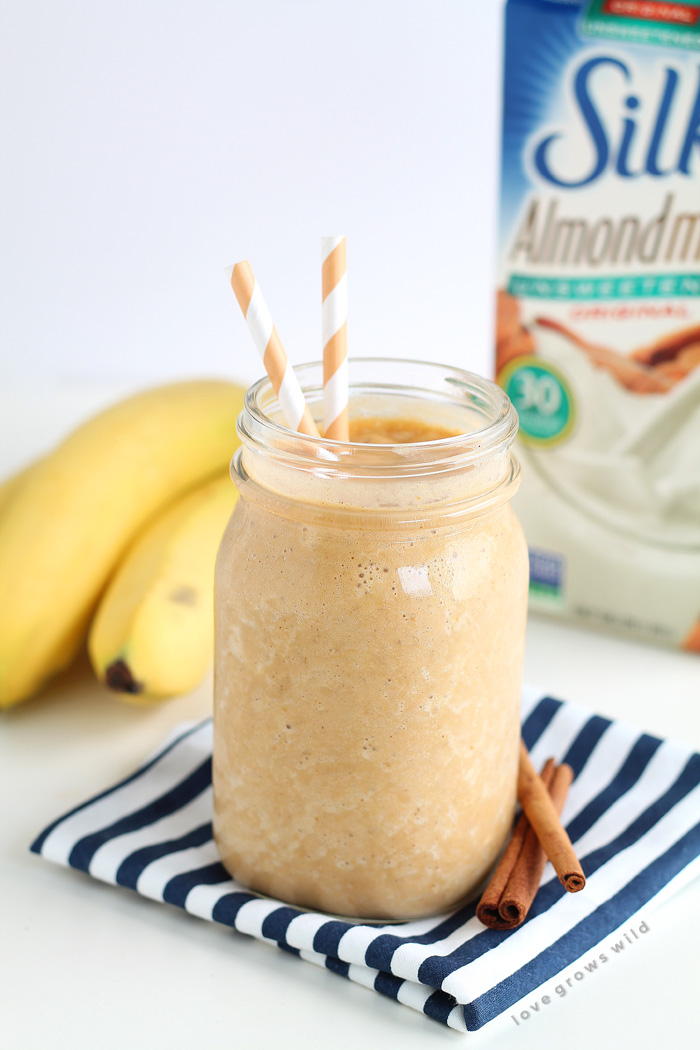 ---
Are you ready to try Silk? Sign up for a coupon! All new registrants will receive $0.75 off any Silk half gallon!
When you register, you can also look forward to:
– Additional coupons sent straight to your inbox, plus a special birthday offer
– New of Silk sweepstakes and promotions
– Monthly chances to win a year's supply of Silk!
You can also follow Silk on Facebook!
---
Still hungry? Try these tasty recipes: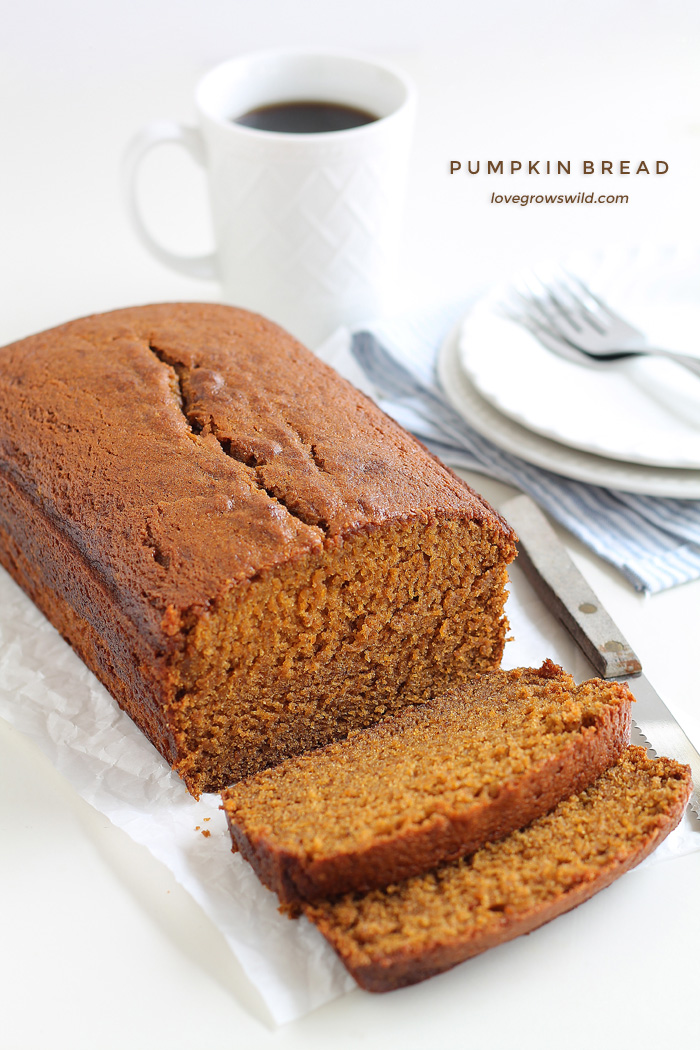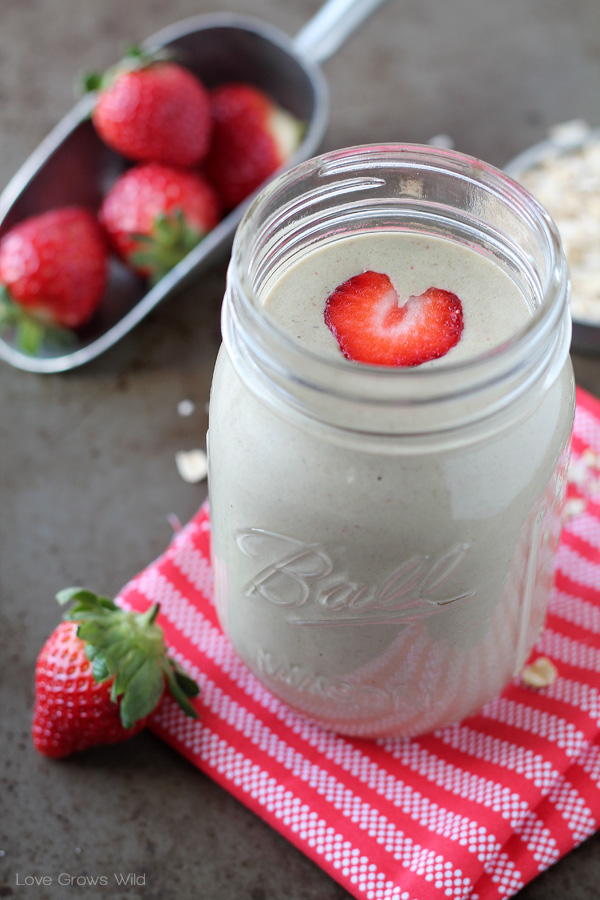 Strawberry Banana Oatmeal Smoothie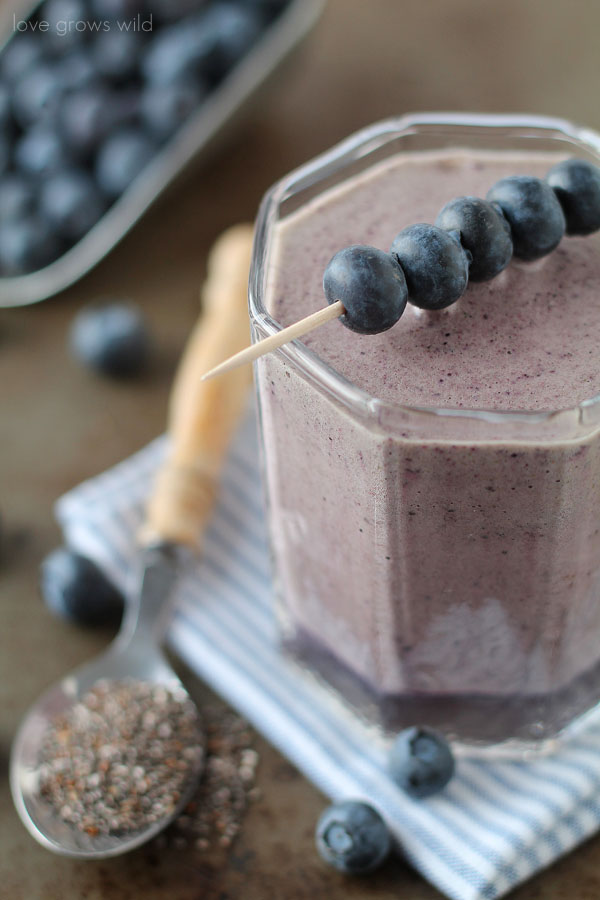 Blueberry Pomegranate Smoothie
---
LET'S KEEP IN TOUCH!
Subscribe to Blog | Browse my Shop | Follow on Facebook | Follow on Twitter
Follow on Google+ | Follow on Pinterest | Follow on Instagram
This conversation is sponsored by Silk. The opinions and text are all mine.