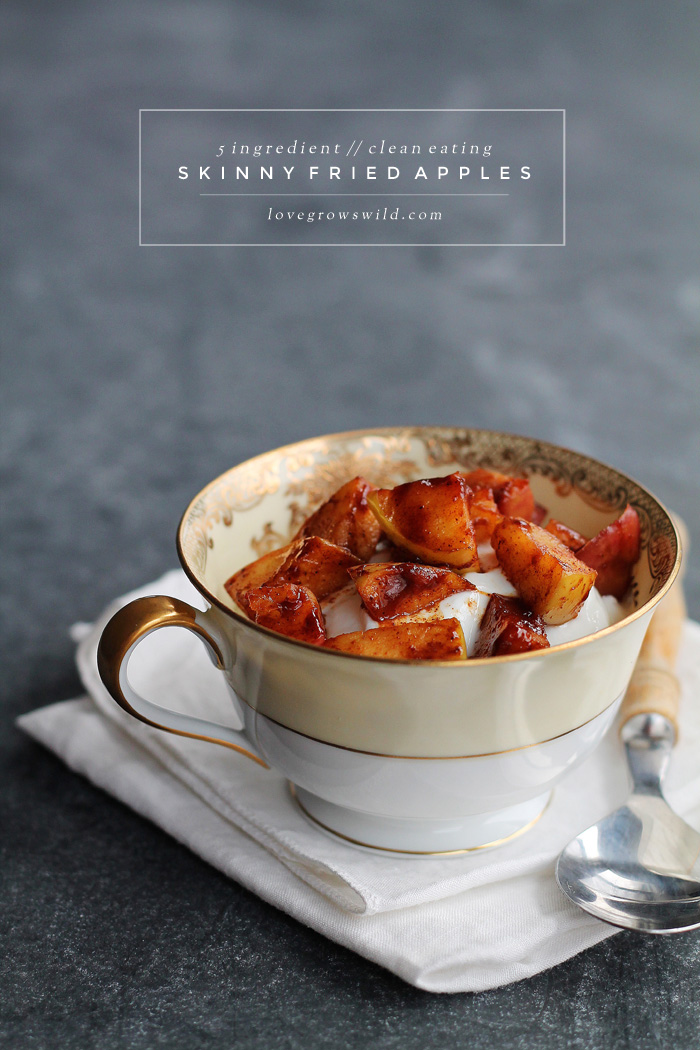 A simple clean-eating dessert made in less than 5 minutes with just 5 healthy ingredients. Satisfy that sweet tooth without the guilt!
You guys are going to LOVE me for this one! Now it's pretty safe to say that I'm probably not the most health conscious person in the world. I love my dessert… cookies are my life… and don't even think about touching my pasta.
But over the last few years, I've learned a lot about what my body needs to feel fit and healthy, and I try to make sure I'm balancing all my favorite sinfully delicious foods with some of the good stuff too. Let's face it… when I am REQUIRED to test a new cookie recipe a minimum of 3 times just to make sure it's absolutely perfect for you guys before it hits the blog… the pants can get a little snug real quick if I'm not careful! 😉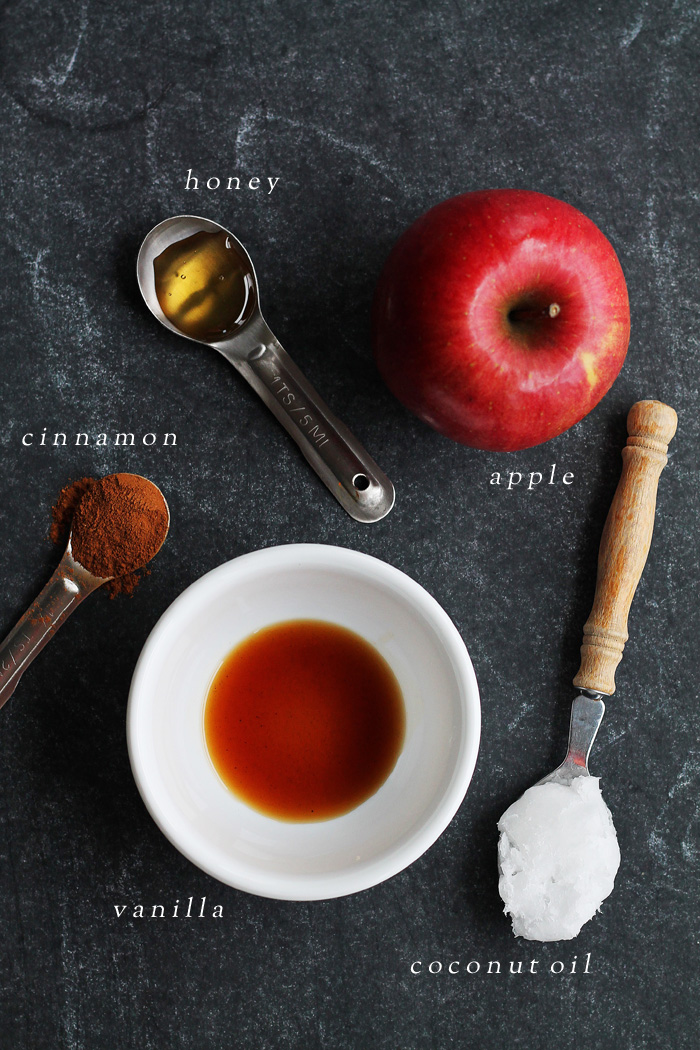 So that brings me to today's recipe… Skinny Fried Apples.
5 ingredients
5 minutes
clean eating
sweet and satisfying
Okay… before you go count the ingredients in the recipe, yes there are actually 6, but I'm not counting the water. Water counts as a freebie, right? These apples are perfect for when that sweet tooth hits, but you want to steer clear of some high-sugar snack that will kill your diet. The recipe is quick, simple, and clean eating-friendly, and did I mention it tastes AMAZING? The honey sweetens the apples, the cinnamon gives it a little spice, and the warmed vanilla will make your entire kitchen smell heavenly! It's like biting into a freshly-baked, warm apple pie, but with a tiny fraction of the calories!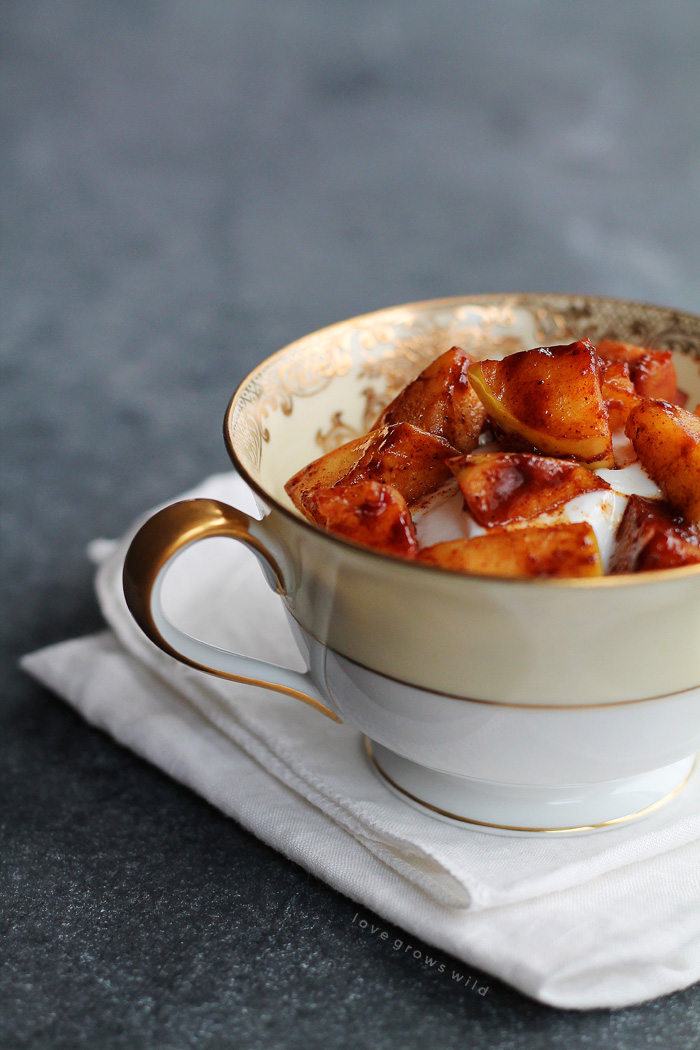 Sometimes I'll eat these apples all by themselves, and sometimes I'll mix them into some Greek yogurt. But when I have a really long day and need a little indulgence…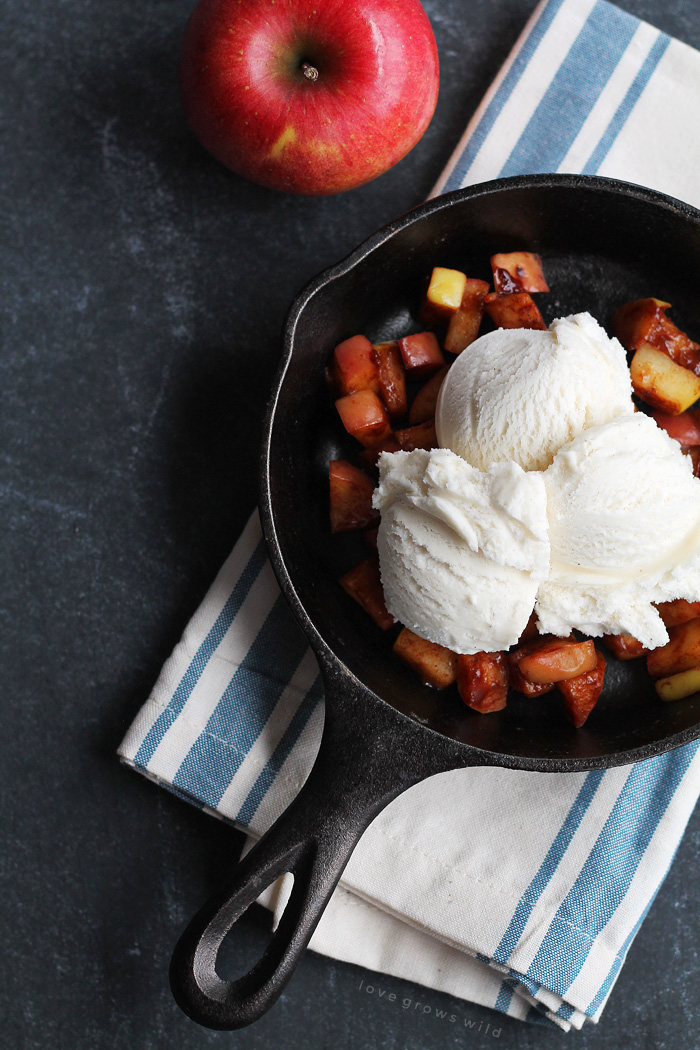 I go a la mode. So sue me. 😉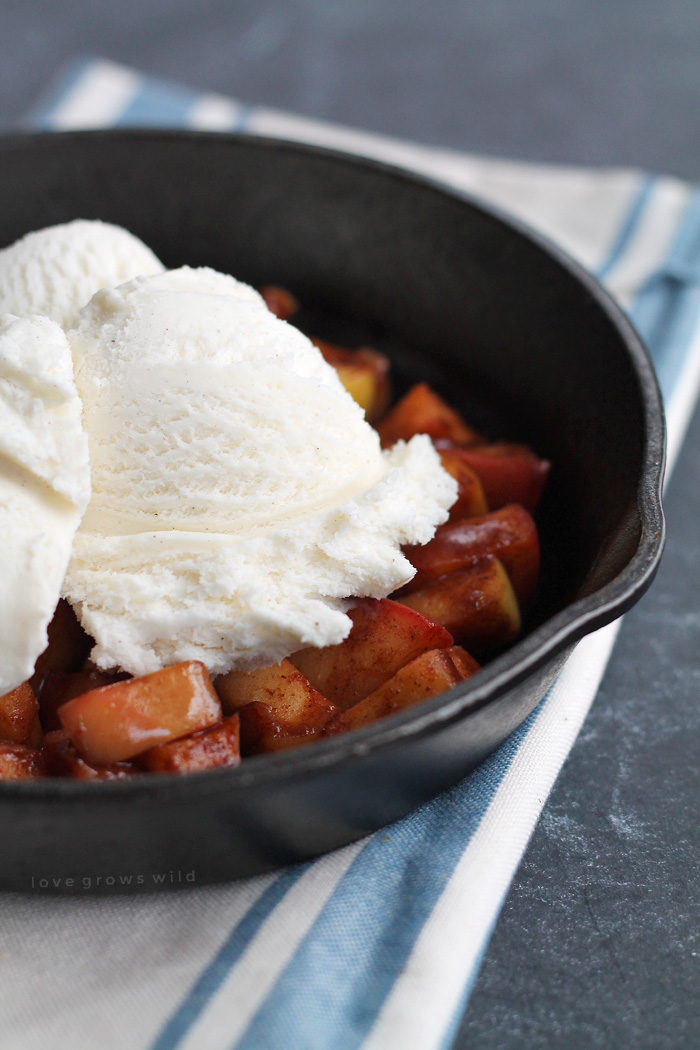 Like what you see? Subscribe to Love Grows Wild so you'll never miss a post!
Follow along on Pinterest, Google+, Instagram, and Facebook for more fun!
Skinny Fried Apples
A simple clean-eating dessert made in less than 5 minutes with just 5 healthy ingredients. Satisfy that sweet tooth without the guilt!
INGREDIENTS
1 apple, peeled and diced into small pieces
1 teaspoon coconut oil
1 teaspoon honey
1 teaspoon vanilla extract
1 teaspoon water
½ teaspoon cinnamon
INSTRUCTIONS
Place a skillet over medium high heat and let it get smoking hot. Mix together the honey, vanilla, water, and cinnamon in a small bowl and set aside. Melt the coconut oil in the hot skillet and add the chopped apples. Stir the apples constantly for 1½ - 2 minutes until they just begin to soften and brown slightly. Pour the honey mixture over the apples and toss until the apples are fully coated in the sauce. Cook for another 30 seconds then remove from the skillet. Serve the apples alone or on top of yogurt, pancakes, or ice cream.
– adapted from Emma Francis
Are you making this recipe? I'd LOVE to see it! Post a photo of your creation on Instagram and use the hashtag #MyLGWRecipe. It may just get featured!

Still hungry? Try these recipes: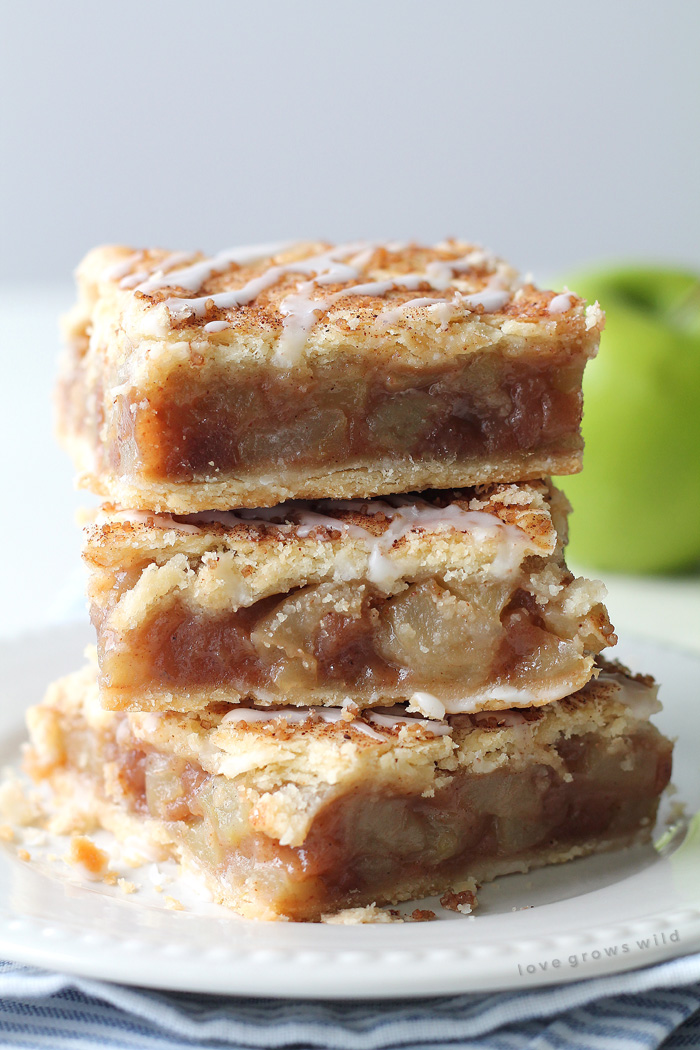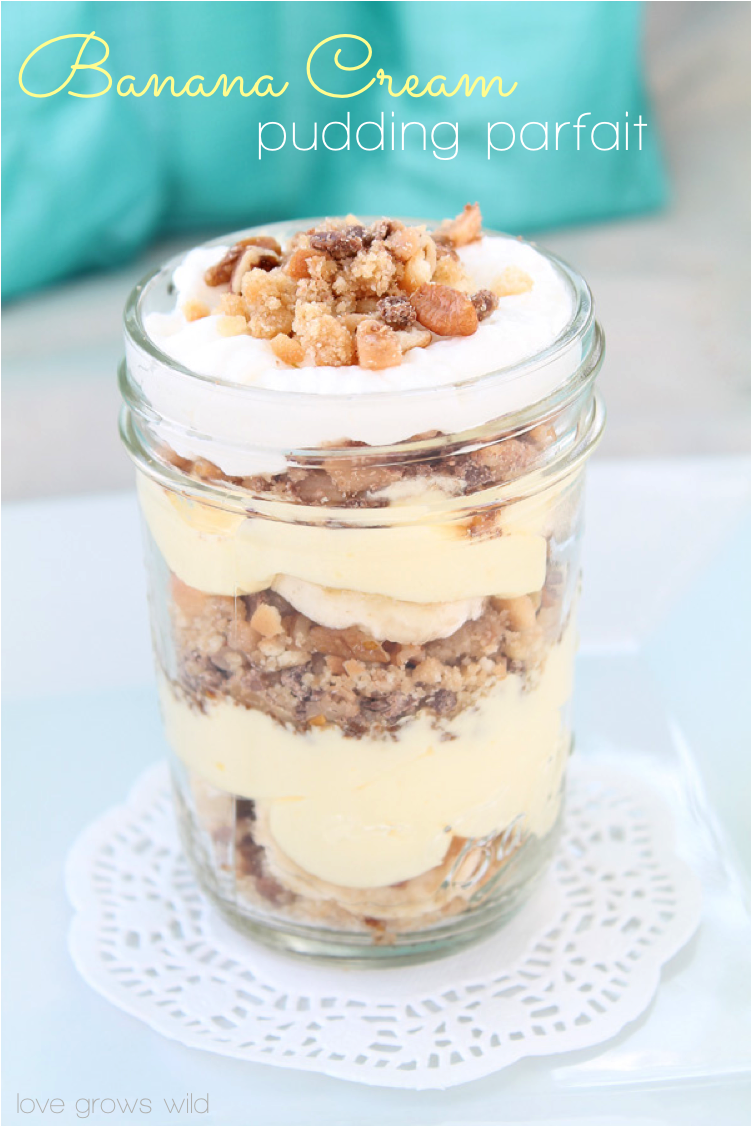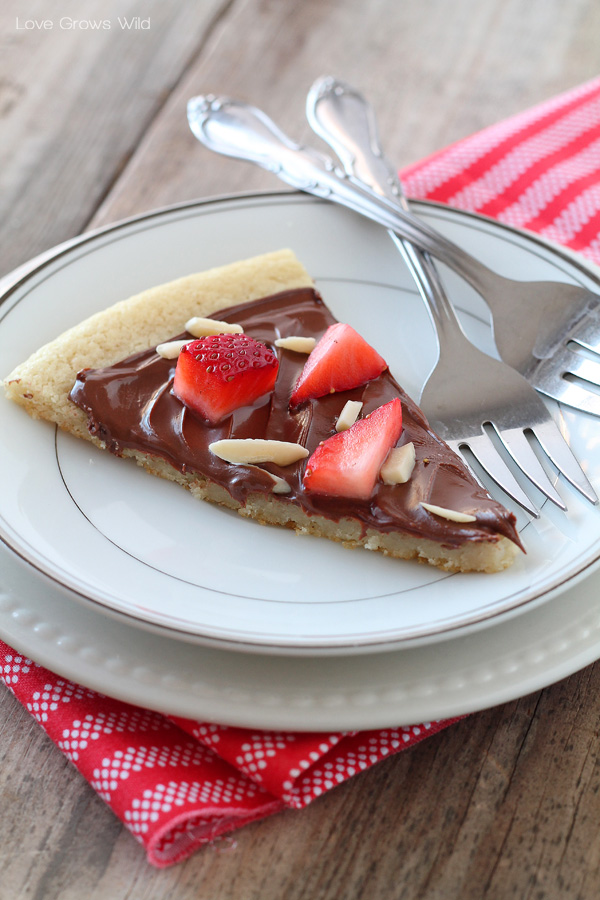 Chocolate Hazelnut Dessert Pizza
---
LET'S KEEP IN TOUCH!
Subscribe to Blog | Browse my Shop | Follow on Facebook | Follow on Twitter
Follow on Google+ | Follow on Pinterest | Follow on Instagram