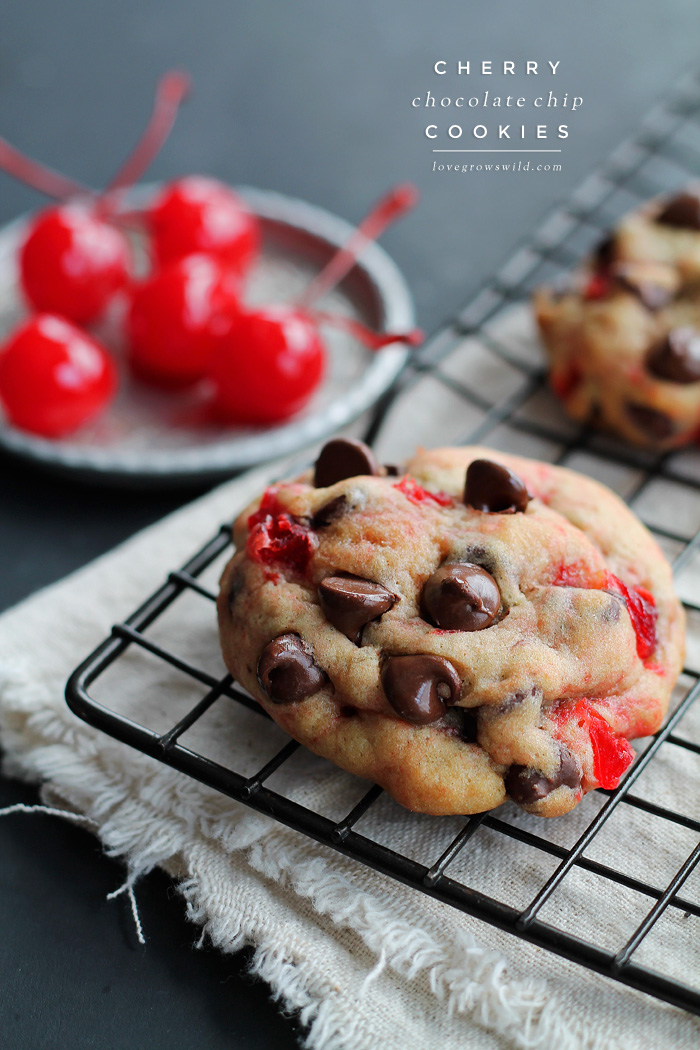 The perfect recipe for big, chewy chocolate chip cookies filled with sweet bites of maraschino cherries and plenty of chocolate. Tastes just like a chocolate-covered cherry in cookie form!
Hello lovers… I have a Valentine's Day gift for you! It's a cookie… but not just any cookie. It's the PERFECT chocolate chip cookie… big and soft… chewy and tender…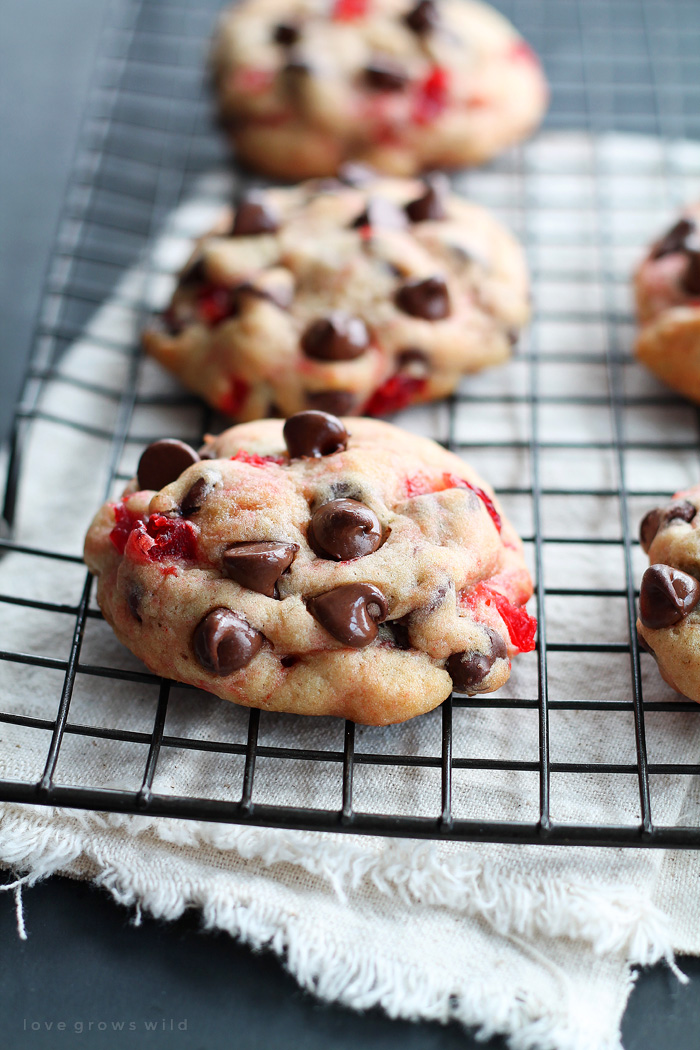 AND I stuffed them full of bright red, super sweet, oh-so-delicious maraschino cherries. Can you say, YUM?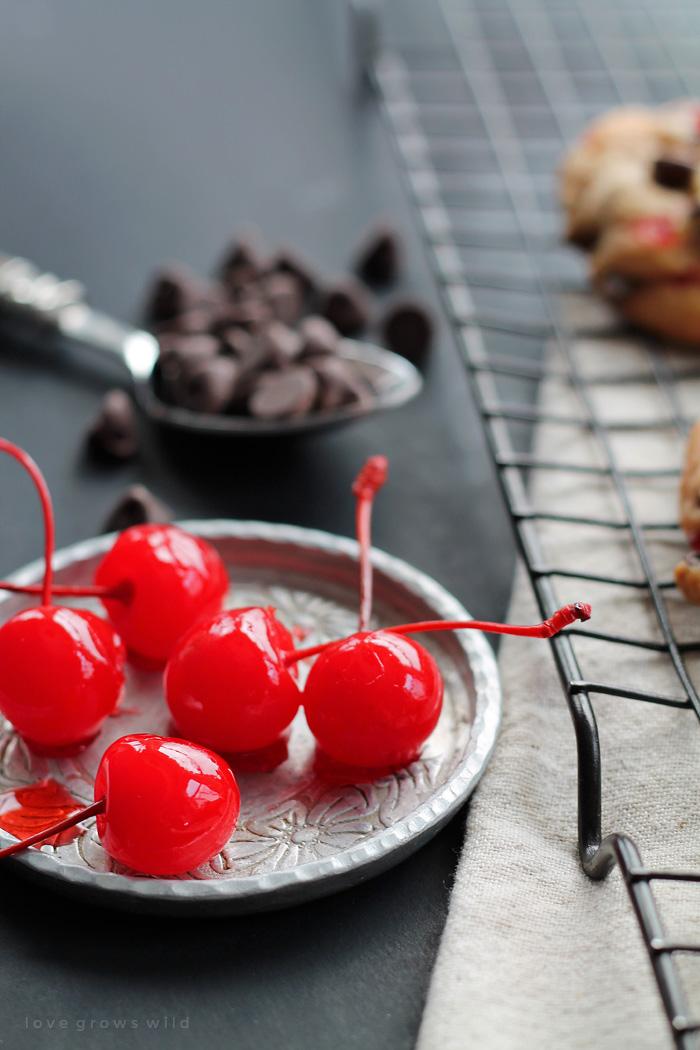 About 99% of the time when I make a batch of chocolate chip cookie dough, a heaping handful of nuts goes into the batter. Walnuts and chocolate chip cookies were MEANT to be together. But in honor of Valentine's Day coming up, I decided to switch up my cookie routine and share a recipe that would be perfect to surprise your sweetie with… because who wants flowers or jewelry when you can have warm, fresh-out-of-the-oven cookies??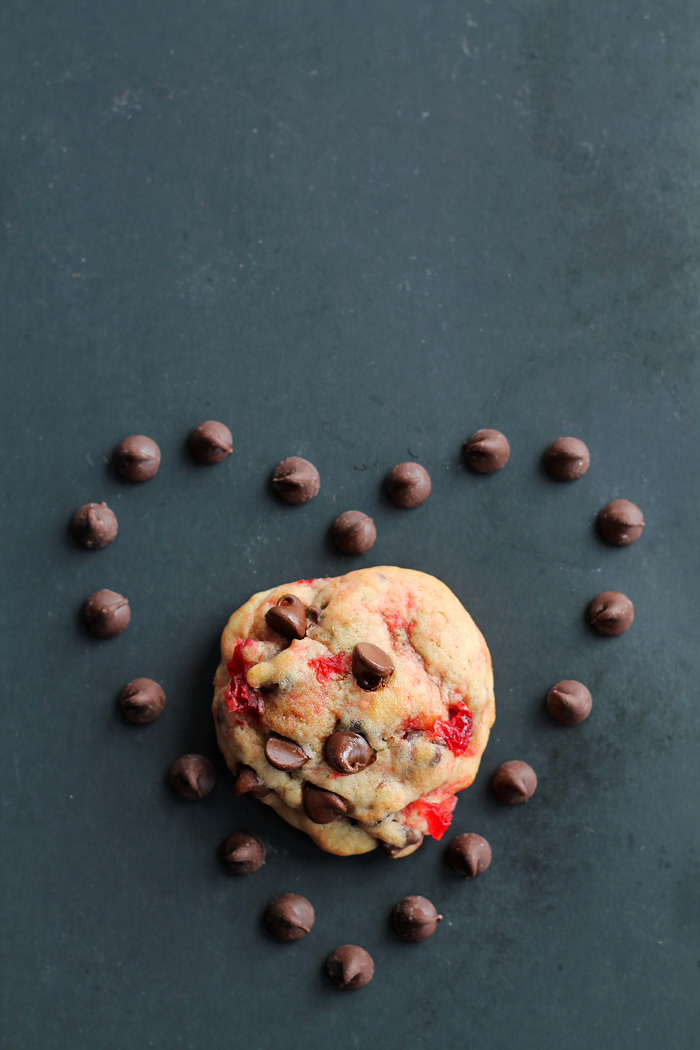 Oh wait… can I have both? Cookies AND flowers? (Are you reading this husband?)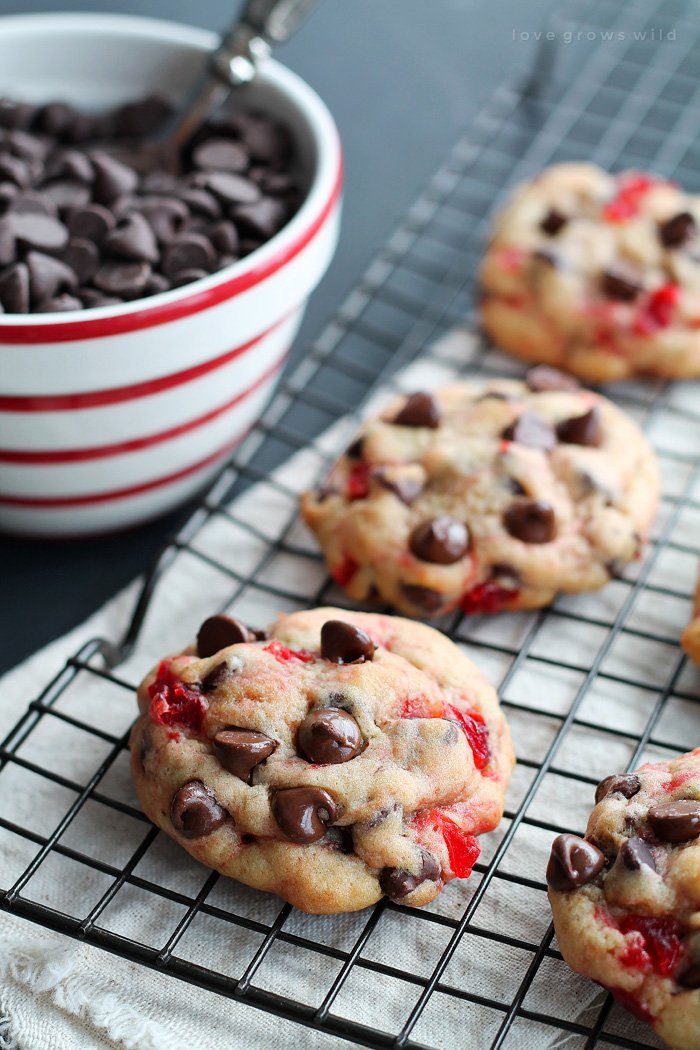 A few notes about this recipe: I definitely recommend chilling the cookie dough, so give yourself enough time before you want to bake them for your sweetheart. And I know that using a 1/4 cup of dough per cookie sounds like an awful lot, but trust me on this one. It will result in big, puffy, beautiful cookies!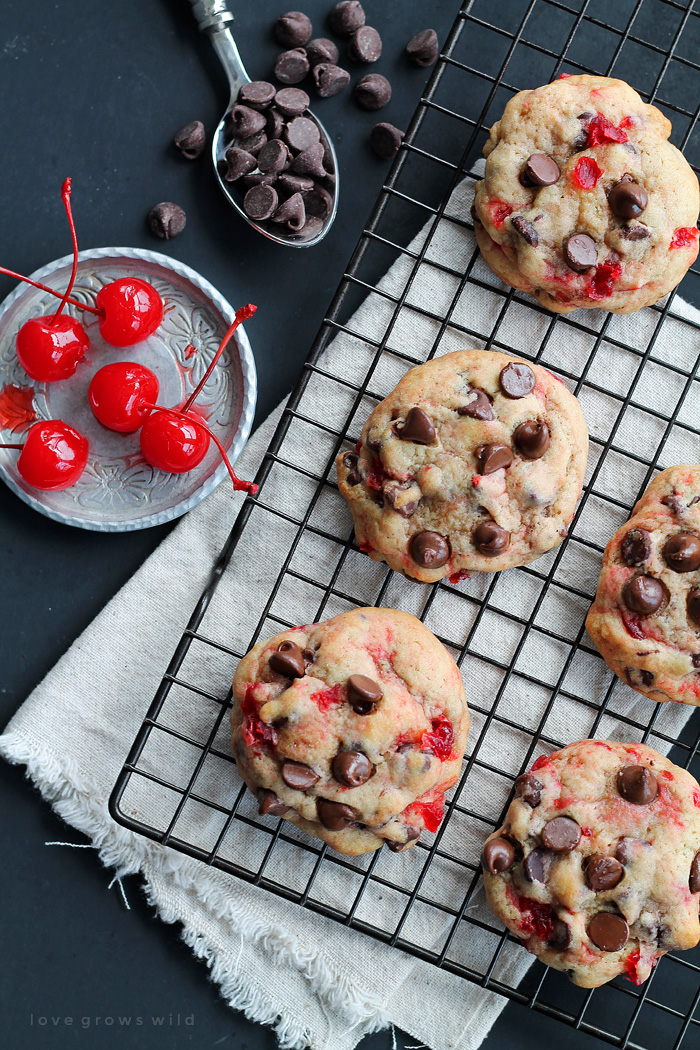 P.S. Do you want a SUPER SECRET food stylist tip?? Okay, it's not secret at all, it's just a genius way to make your cookies look extra pretty: Reserve about 1/2 cup of the chocolate chips (only put 1 cup into the dough), and gently press a few chips into the top of each ball of dough before baking. When the cookies come out of the oven, those chips on top will be warm and gooey, but still hold their pretty shape. Try it and tell me what you think!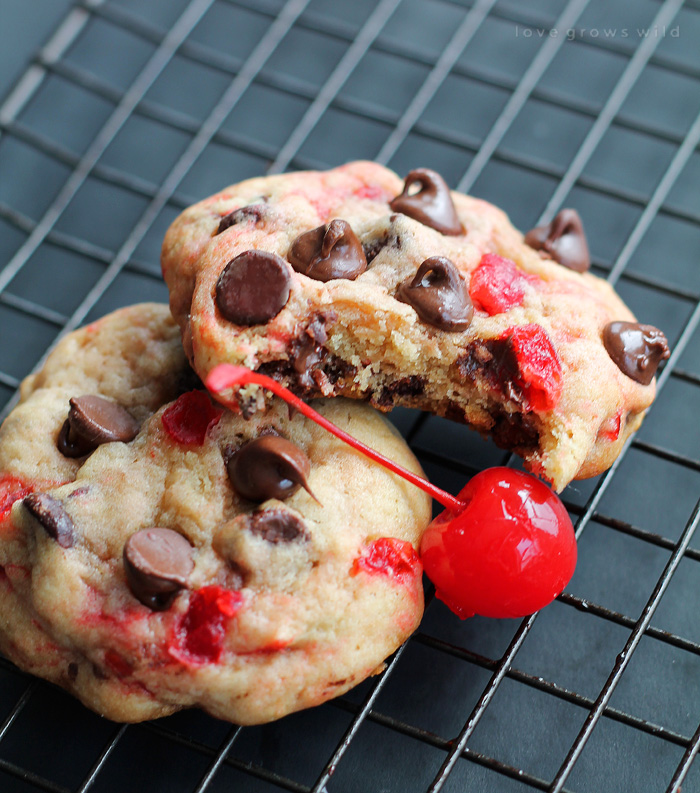 Like what you see? Subscribe to Love Grows Wild so you'll never miss a post!
Follow along on Pinterest, Google+, Instagram, and Facebook for more fun!
Cherry Chocolate Chip Cookies
INGREDIENTS
¾ cup unsalted butter, room temperature
¾ cup brown sugar
¼ cup granulated sugar
2 eggs
2 teaspoons vanilla extract
2¼ cups all-purpose flour
1 teaspoon baking soda
1 teaspoon cornstarch
¼ teaspoon baking powder
¼ teaspoon salt
1½ cups semi-sweet chocolate chips
¾ cup maraschino cherries, diced into small pieces
INSTRUCTIONS
In a large bowl, cream together the butter and sugars with a hand or stand mixer until light and fluffy, about 3-4 minutes. Mix in the eggs and vanilla, scraping down the sides of the bowl as needed.
In a separate bowl, add the flour, baking soda, cornstarch, baking powder, and salt and whisk to combine. With the mixer on low speed, slowly add the flour mixture to the wet ingredients and mix until just combined. Stir in the chocolate chips and cherries by hand and cover the bowl with plastic wrap. Chill the dough in the refrigerator for at least 2 hours and up to 24 hours.
Preheat the oven to 350ºF and line baking sheets with parchment paper. Measure out ¼ cup balls of dough and place them on the baking sheets. Bake the cookies for 11-13 minutes until the edges are just starting the brown and the top still looks slightly undercooked. Remove from the oven and cool for 2-3 minutes on the baking sheet before moving them to a wire rack to cool completely.
– adapted from Life, Love and Sugar
Are you making this recipe? I'd LOVE to see it! Post a photo of your creation on Instagram and use the hashtag #MyLGWRecipe. It may just get featured!
---

---
More Sweet Treats to Enjoy: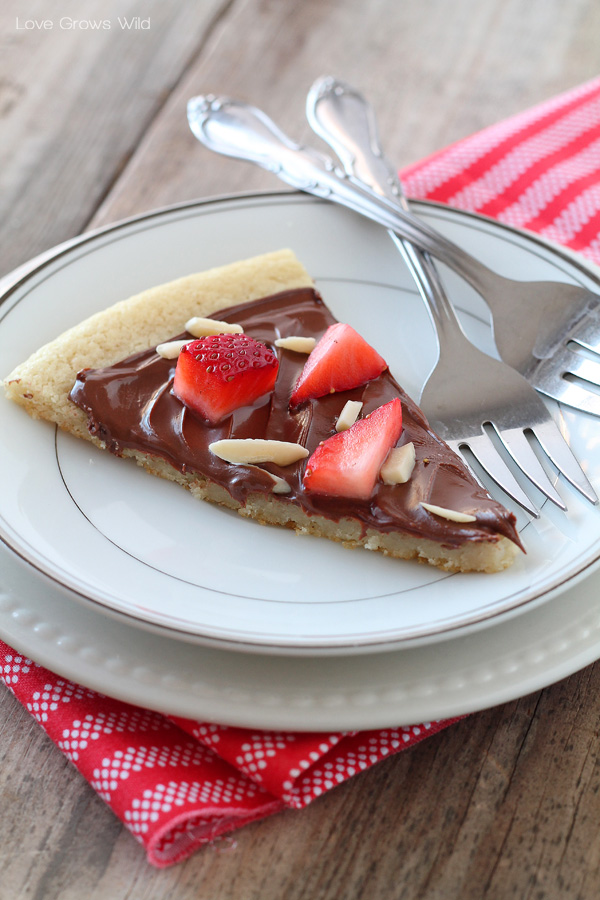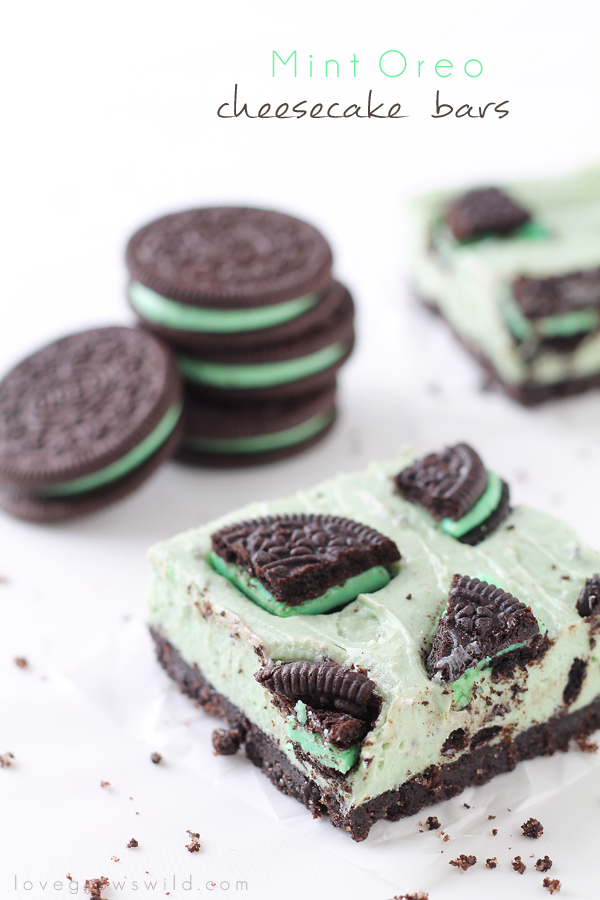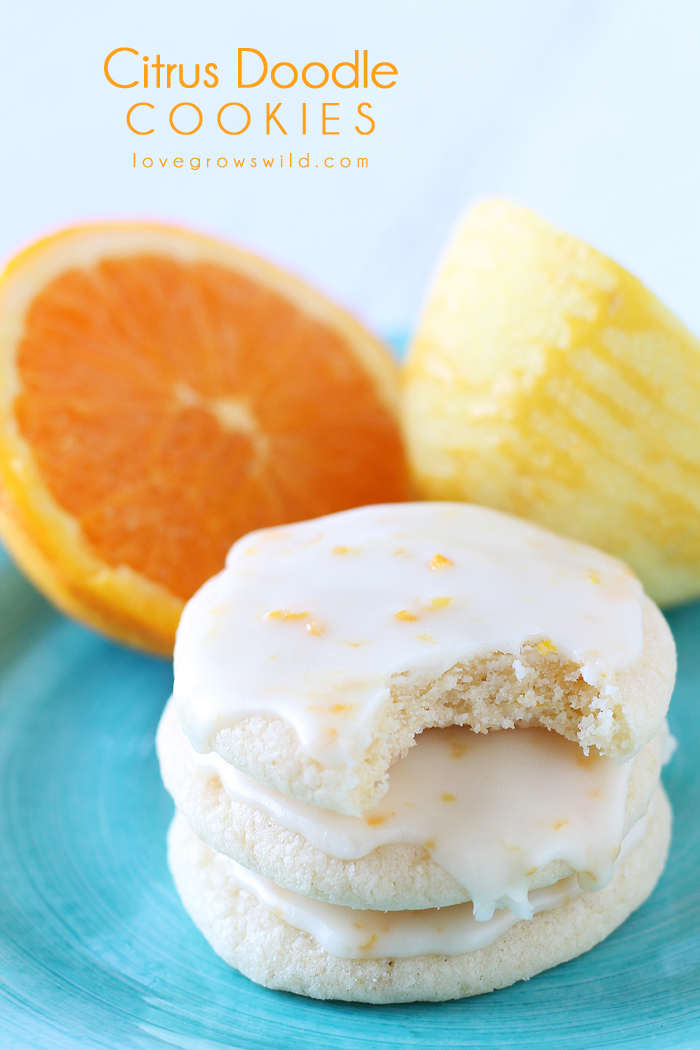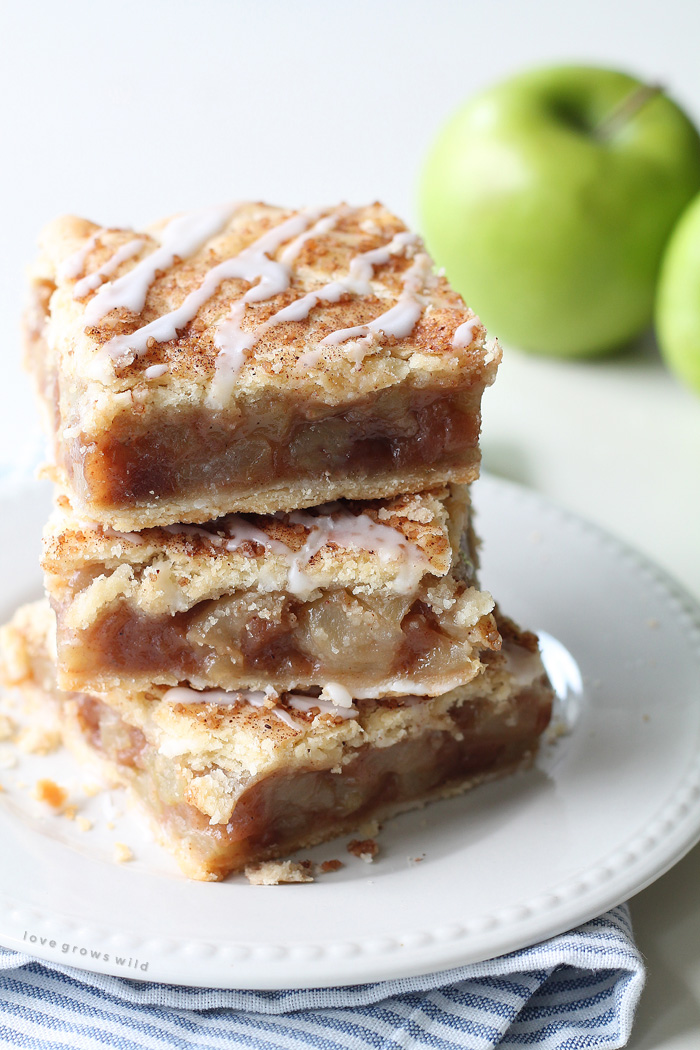 ---
LET'S KEEP IN TOUCH!
Subscribe to Blog | Browse my Shop | Follow on Facebook | Follow on Twitter
Follow on Google+ | Follow on Pinterest | Follow on Instagram