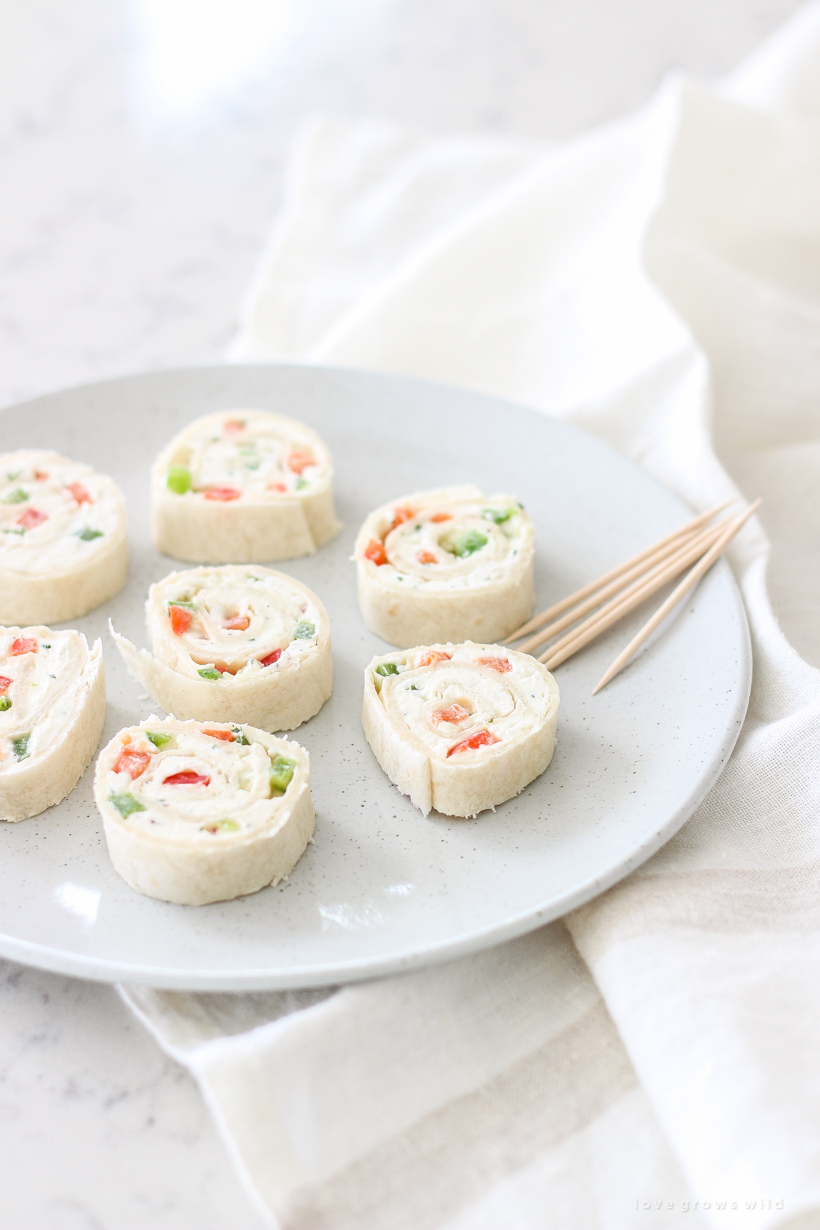 Some years for Christmas we make an entire meal out of just appetizers, and it is arguably my favorite meal of all time. Who doesn't love a plate full of delicious little bites? Tortilla pinwheels are sort of a nostalgic recipe in my mind because I can remember them being served at many, many parties when I was growing up, and today I wanted to share this quick, simple recipe for Ranch Pinwheels that happen to be red and green and perfect for Christmas!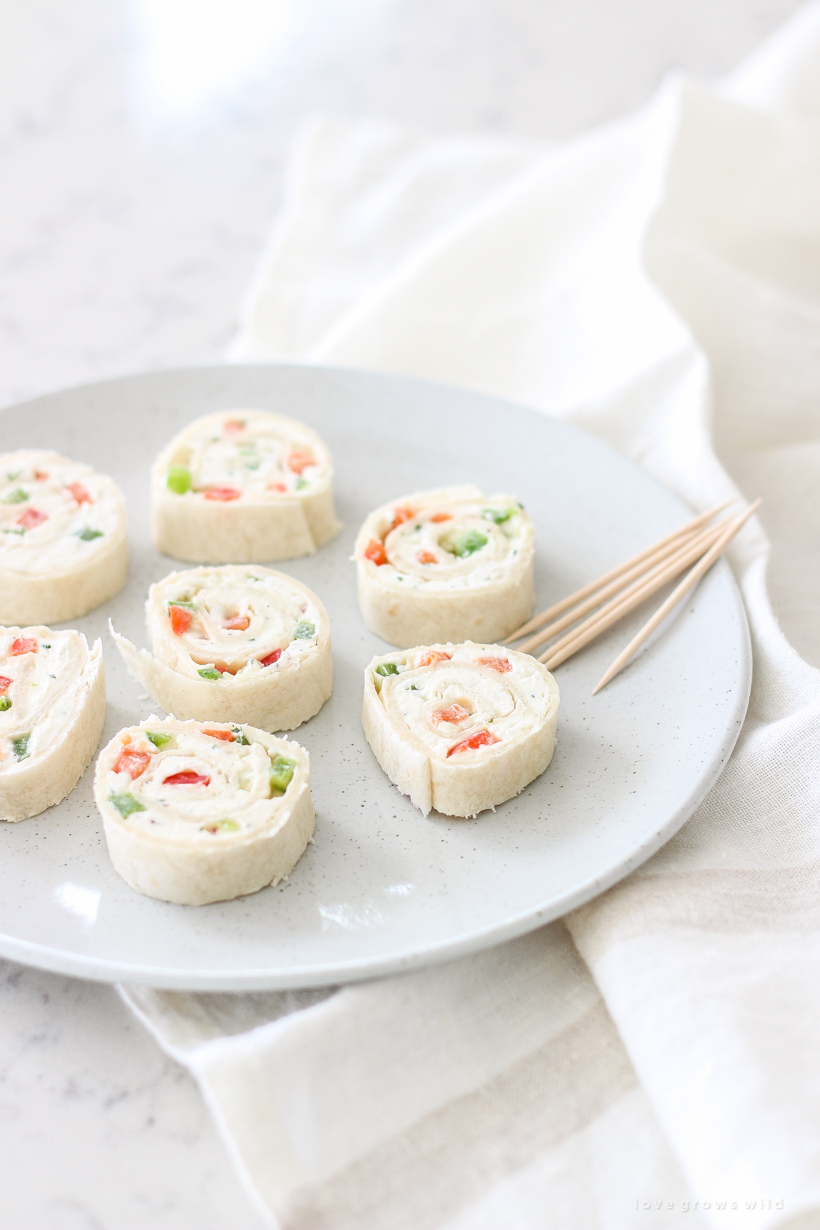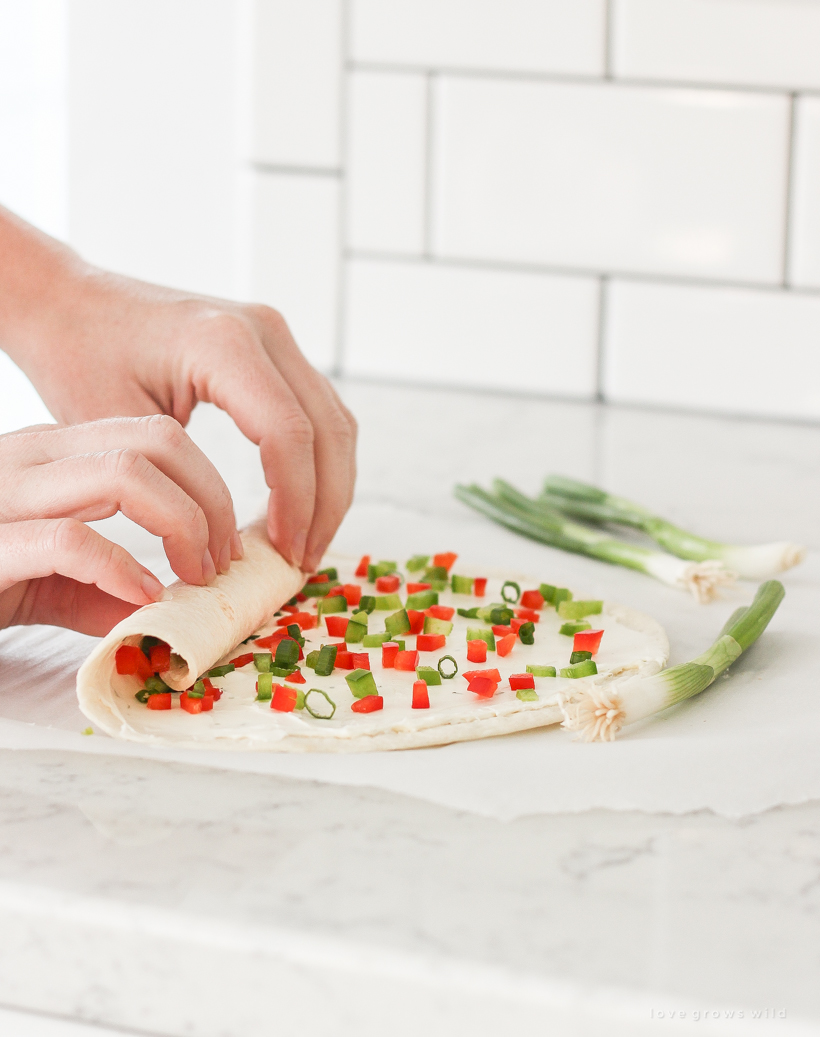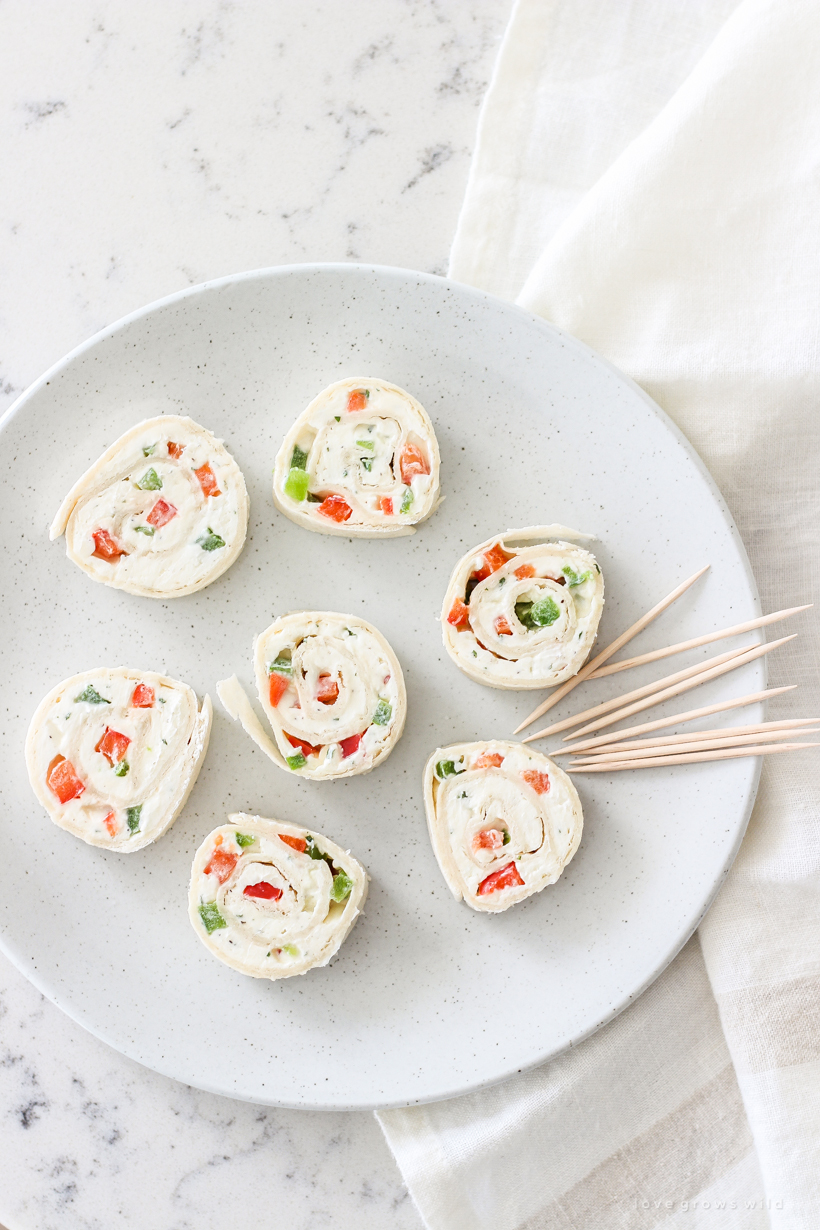 RANCH PINWHEELS
INGREDIENTS:
2 – 8 ounce packages cream cheese, softened
1 – 1 ounce package Ranch salad dressing mix
1 sweet red pepper, finely minced
1 sweet green pepper, finely minced
2 green onions, finely sliced
4 – 10″ flour tortillas
INSTRUCTIONS:
In a large bowl, mix the cream cheese and Ranch until well combined. Spread 1/4 of the mixture evenly on one tortilla all the way to the edges. Then sprinkle 1/4 of the green pepper, red pepper, and green onion over the cream cheese. Starting at one edge, roll the tortilla tightly to form a log and wrap it in plastic wrap. Repeat with the remaining 3 tortillas. Place the rolled tortillas in the refrigerator for 2 hours (up to 8 hours). Cut into 1/2″ slices with a sharp knife and serve.
Note: You can also add thin slices of ham or turkey to each tortilla if desired!
______________
Enjoy, sweet friends! If you try any of my recipes, I'd love to see your creations by tagging me in your photos! IG: @lizlovegrowswild + #lovegrowswild
---
More of my Favorite Appetizers:
---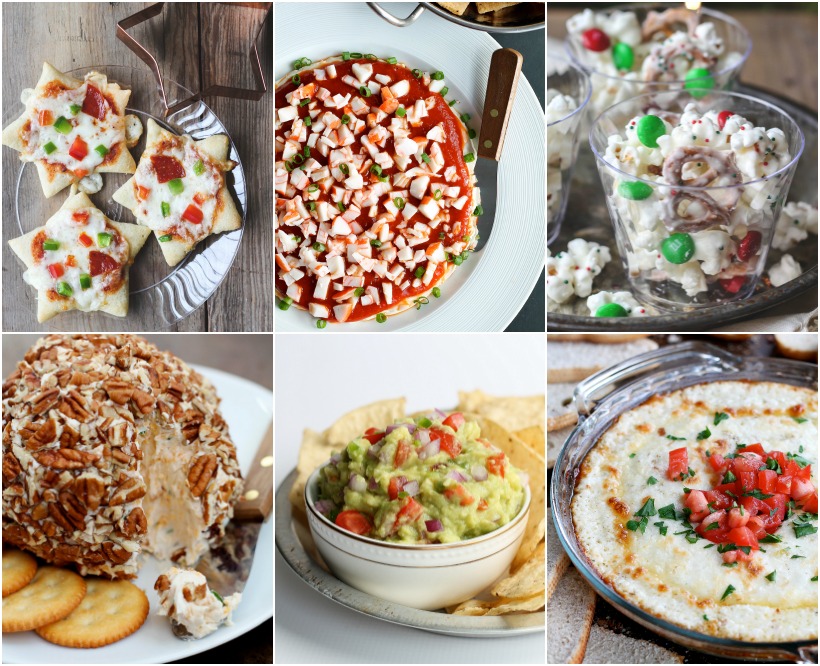 Mini Cookie Cutter Pizzas | Crab Dip | White Chocolate Holiday Popcorn Mix
Bacon Cheddar Cheese Ball | Guacamole | Smoked Mozzarella Dip
---
Subscribe to Blog | Follow on Instagram
Follow on Pinterest | Follow on Facebook