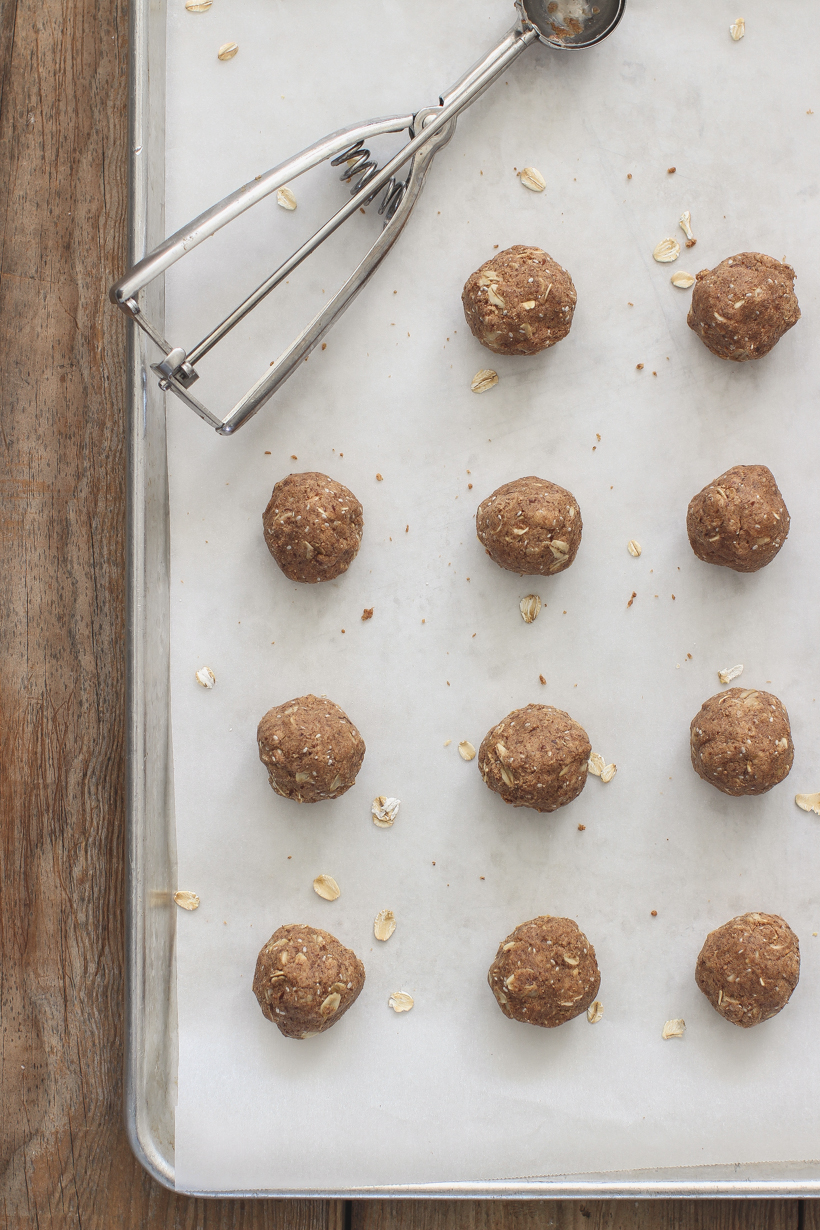 I've been making these little Peanut Butter Cinnamon Protein Balls for years, and I almost always have a batch in the fridge waiting for me on busy days when I need a quick snack or before I head to the gym. These bite-size protein-filled treats taste so good and are packed with nutritious ingredients like chia seeds and ground flaxseed. I first shared this recipe years ago, but have since made a few small changes to cut down on the sugar and fat in each delicious, little bite. They are easy to make, and I think you're going to love these peanut buttery protein balls as much as I do!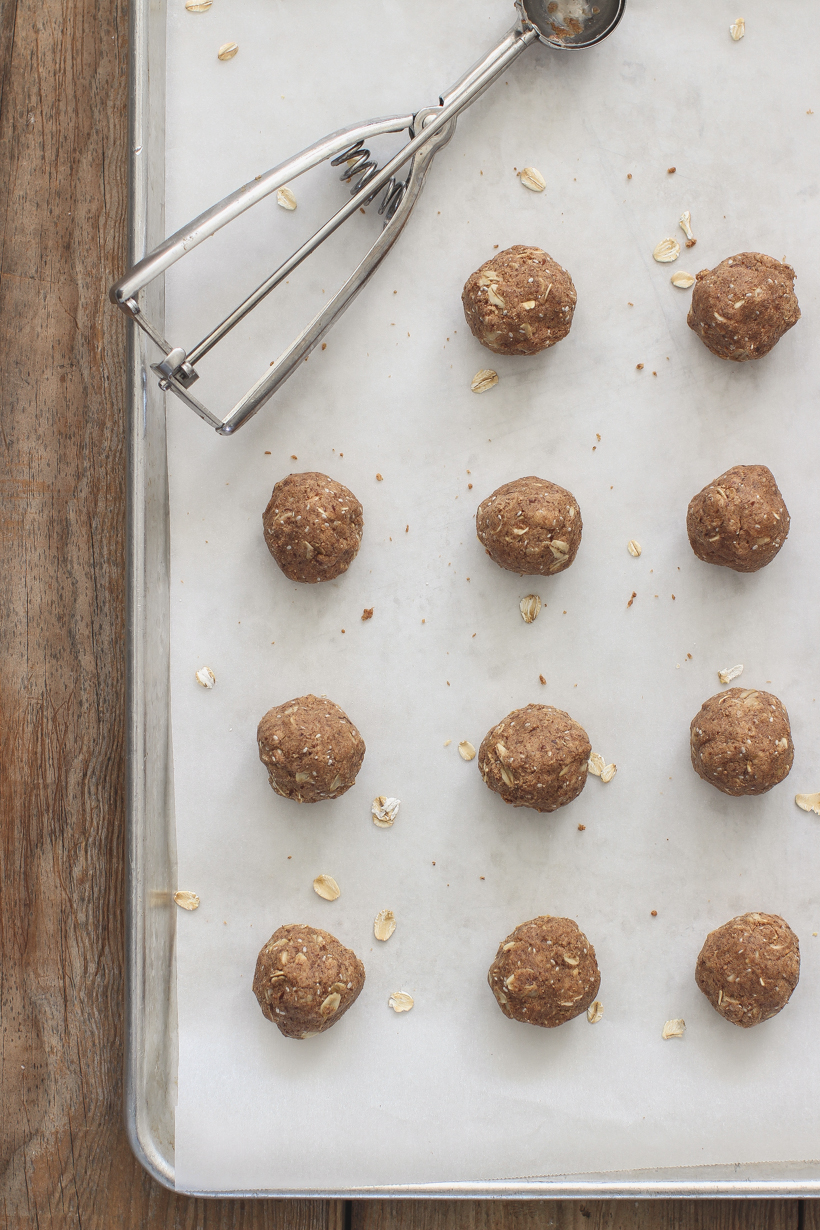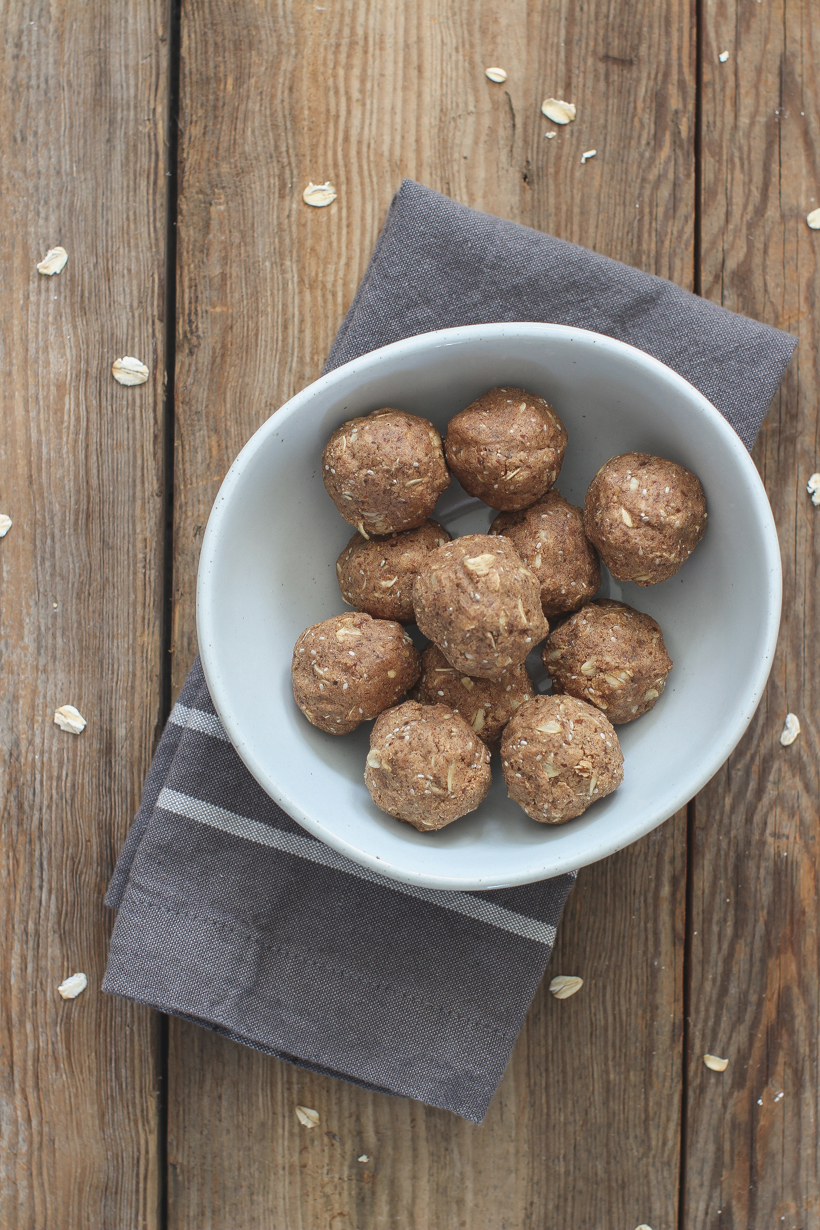 Peanut Butter Cinnamon Protein Balls
A delicious bite-size protein-filled snack you'll always want to keep on hand. Perfect for busy days on-the-go or before your workout!
INGREDIENTS
½ cup creamy peanut butter
2 tablespoons honey
45 grams (approx. ½ cup) vanilla protein powder
½ cup old-fashioned rolled oats
2 tablespoons ground flaxseed meal
1 tablespoon ground cinnamon
1 tablespoon chia seeds
1 tablespoon vanilla extract
INSTRUCTIONS
In a large bowl, mix the peanut butter and honey together until smooth. Add the protein powder, oats, flaxseed, cinnamon, chia seeds, and vanilla extract, and stir until completely combined. Cover and refrigerate for 15-20 minutes.
Once chilled, roll the mixture into 15 or 16 balls about 1" in diameter. If the mixture is too dry to stick together, add very small amounts of milk or water until the mixture is just able to be rolled into a ball. Store in an airtight container in the refrigerator.
NUTRITIONAL INFORMATION
Serving size:
1 ball
Calories:
88
Fat:
4.9
Carbohydrates:
7.4
Sugar:
3.4
Sodium:
47.7
Fiber:
1.6
Protein:
4.9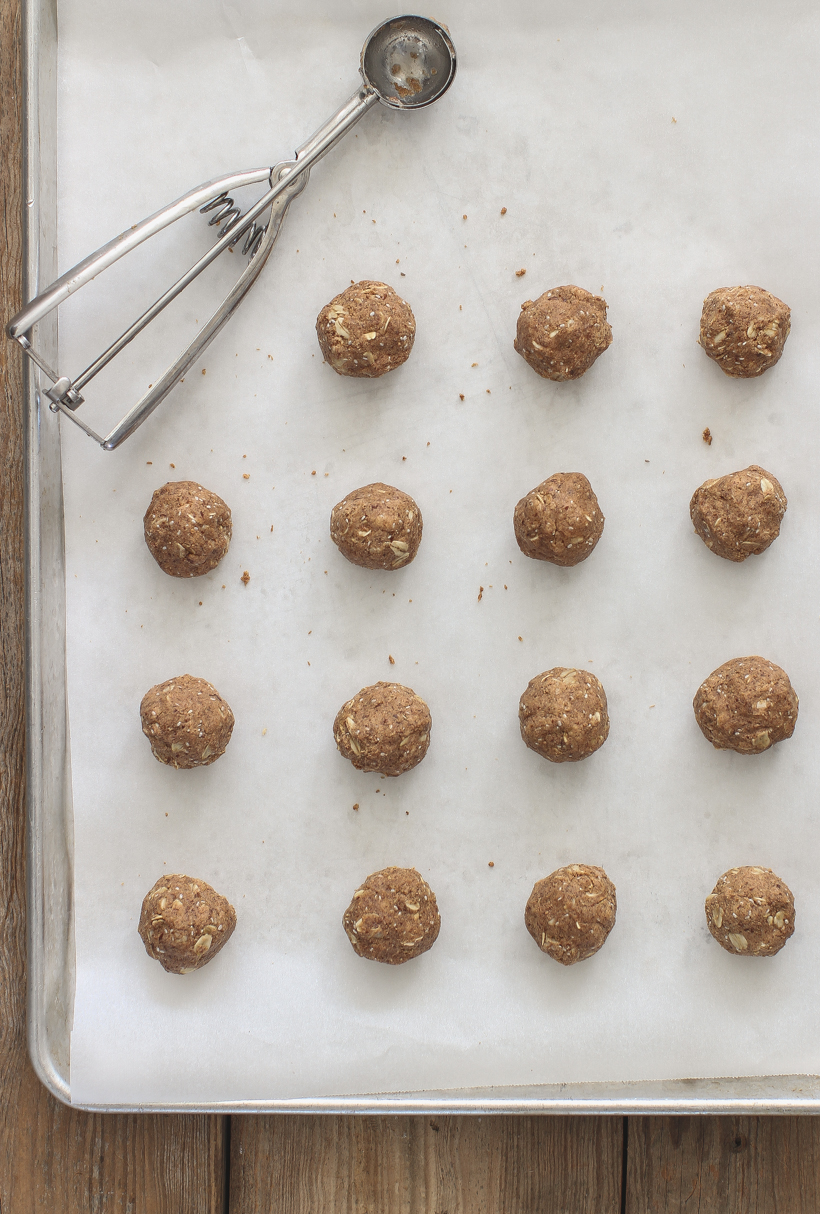 I hope you enjoy this recipe! Let me know if you try it!
---
More Healthy Recipes to Try: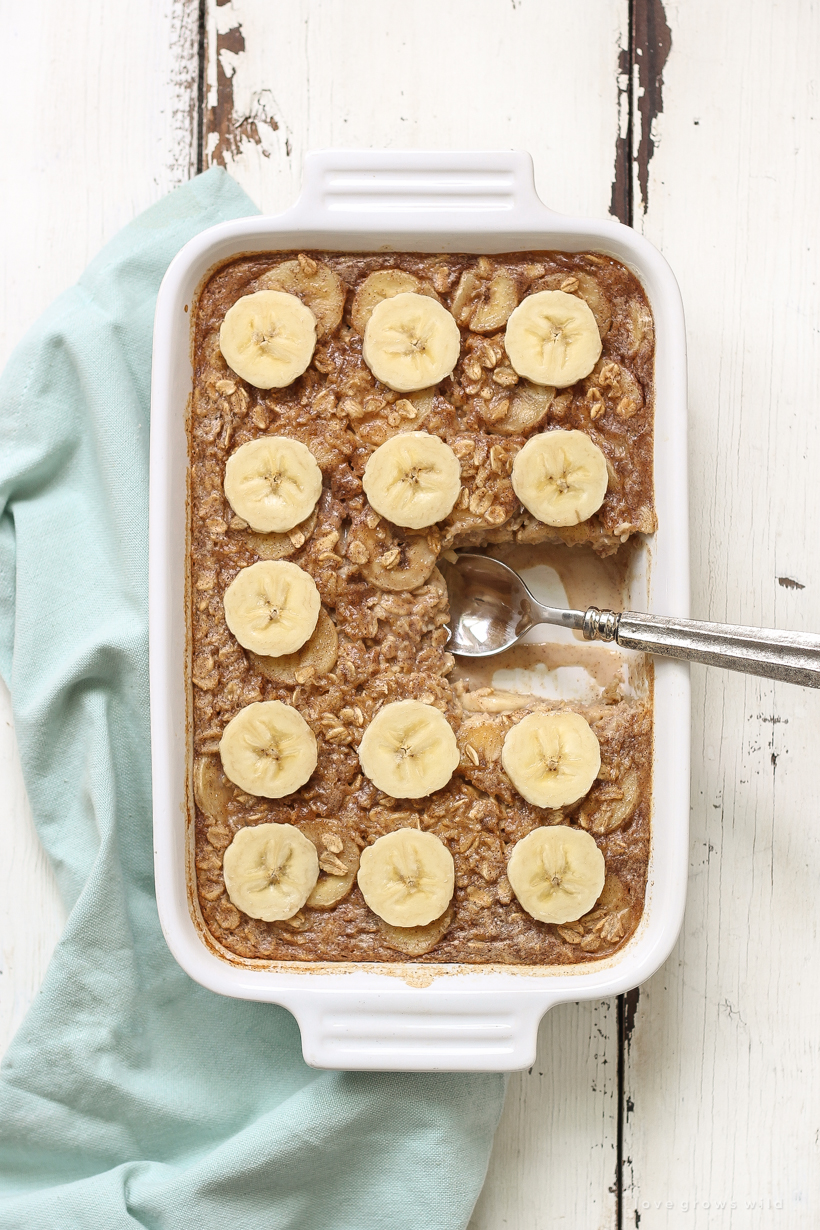 Peanut Butter Banana Baked Oatmeal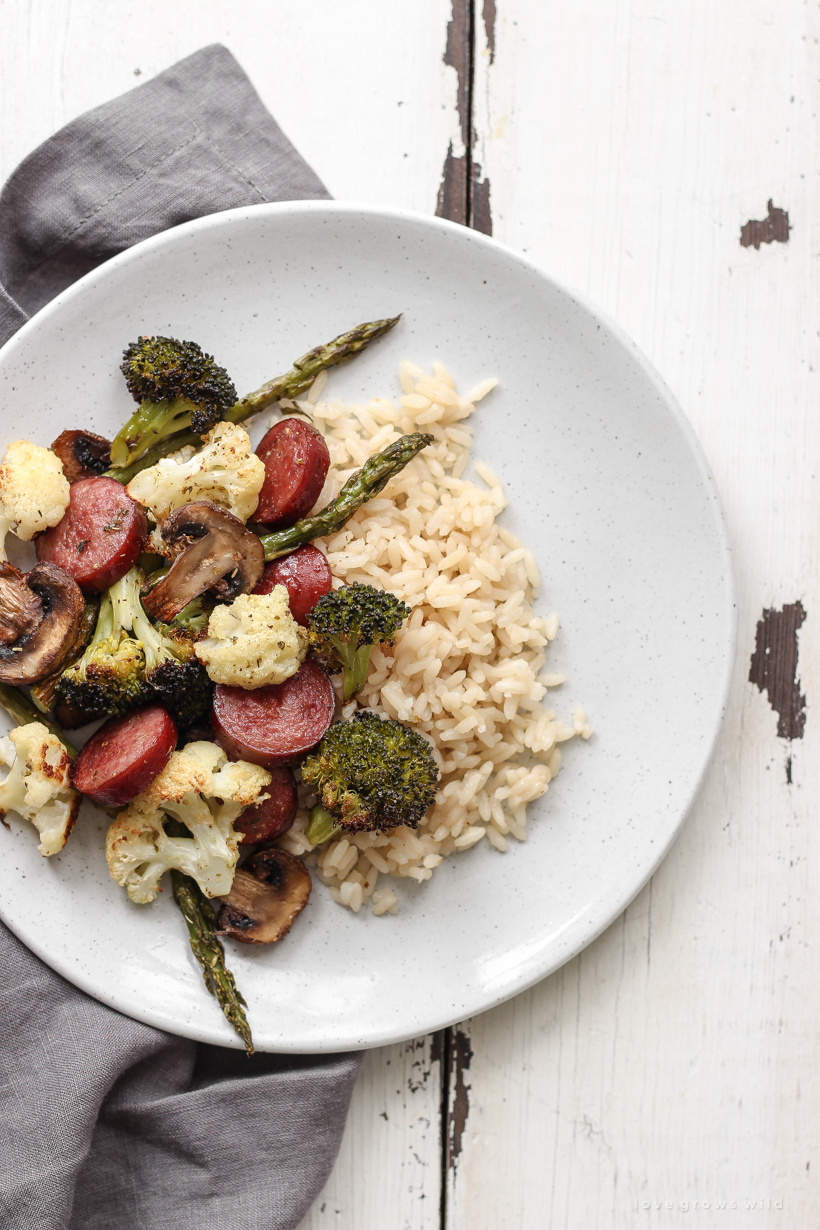 Healthy One Pan Roasted Sausage and Vegetables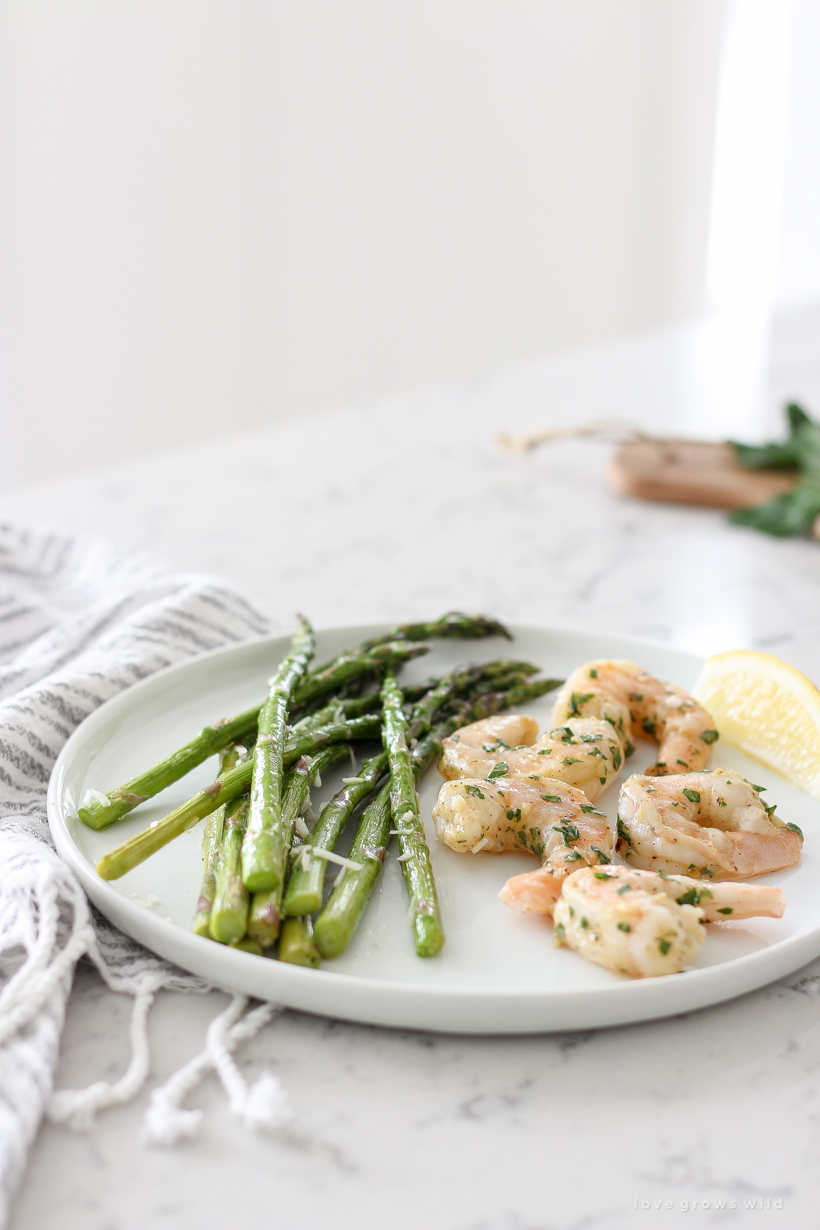 One Pan Roasted Shrimp and Asparagus
---
Shop my Posts | Shop my Amazon Store
Join our Community | Follow on Instagram
Follow on Pinterest | Follow on Facebook