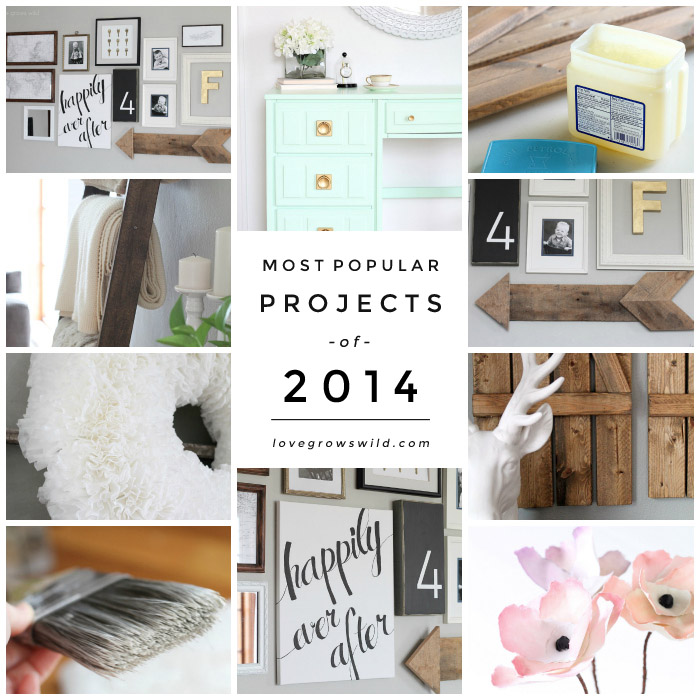 Some days I feel like I have SO many things on my project to-do list that I feel completely and utterly overwhelmed. My living room is still far from where I want it, our master bedroom hasn't been touched since the day we moved in (almost 3 years ago), and the dining room is not at all functional for us right now… will I ever feel like our house is "finished"?
But then I started looking back at all the projects we've completed over the past year and realized just how far we've come. I'm so proud of all the changes we've made to the house thus far, and I cannot WAIT to show you all the things we have in store for 2015!
So today we're looking back at the most popular projects to hit the blog this year voted by YOU! (You can find our Top 10 Recipe List here!) I hope you find some of your favorite projects in this list and even find some new ones to tackle. But before we dive into the countdown, I have one little favor I need to ask from you…
Your feedback is really important to me, and I want to create the best blog I can for you! Once you're done reading through this post, could you please leave me a comment and tell me what projects/rooms you loved from this year and/or what you would LOVE to see on Love Grows Wild in 2015? Thank you so much!
Now let's get started with the countdown! I hope you enjoy taking a look at the projects that were voted most popular from 2014!
Living Room Gallery Wall – See how I put together this fun, creative, and personal gallery wall in our living room for under $20! I'm sharing all the tips and tricks I learned so you can do it too!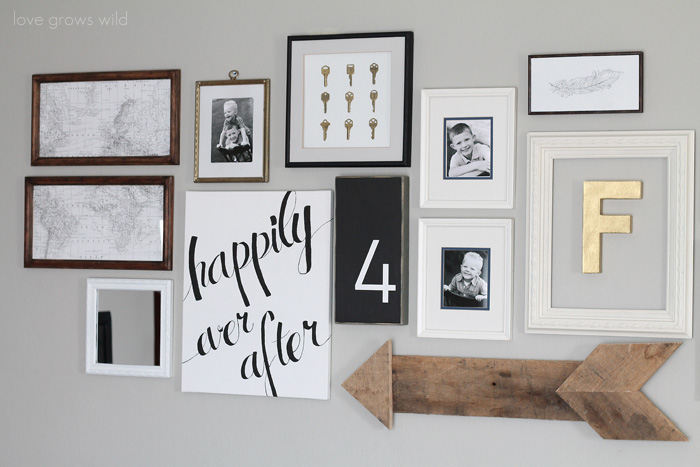 How to Distress Paint with Vaseline – Learn how to distress paint the EASY way with Vaseline! Very little effort and no sanding required!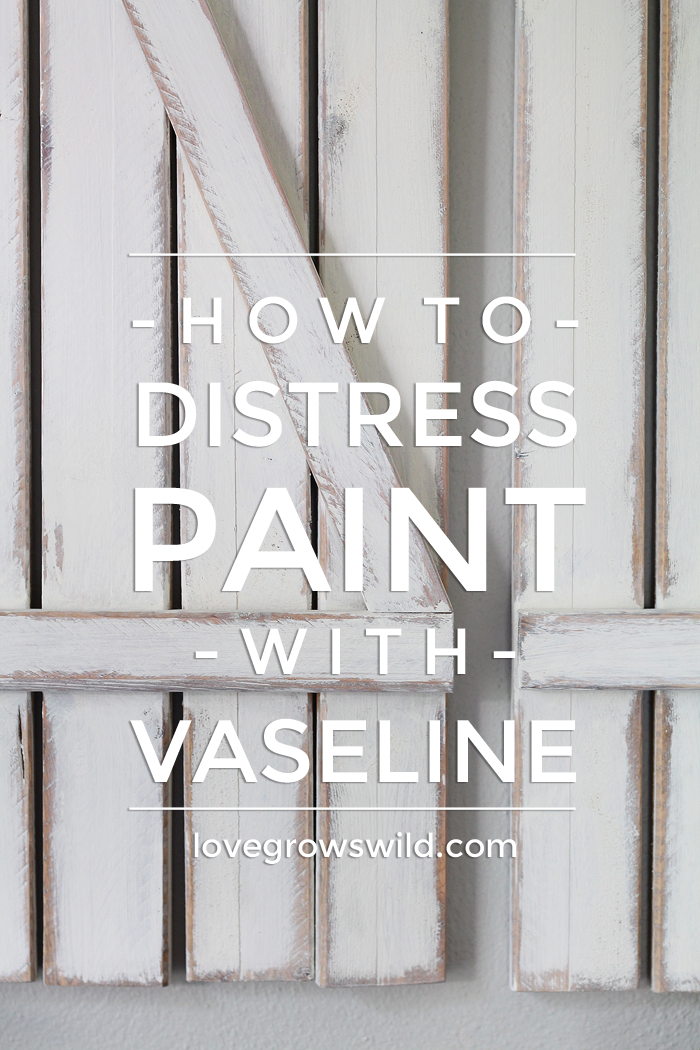 Dry Brush Paint Technique – I love this easy dry brush paint technique that can be used on furniture, crafts, and so much more. It's great for adding a little bit of color and texture to a piece without completely drenching it in paint! If you love the distressed look of paint on wood, this tutorial is for you!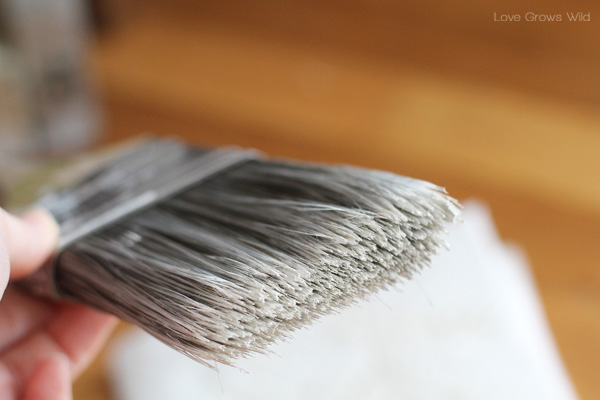 Coffee Filter Wreath – The easy way to create a gorgeous, ruffled coffee filter wreath! Only 4 supplies needed for this project!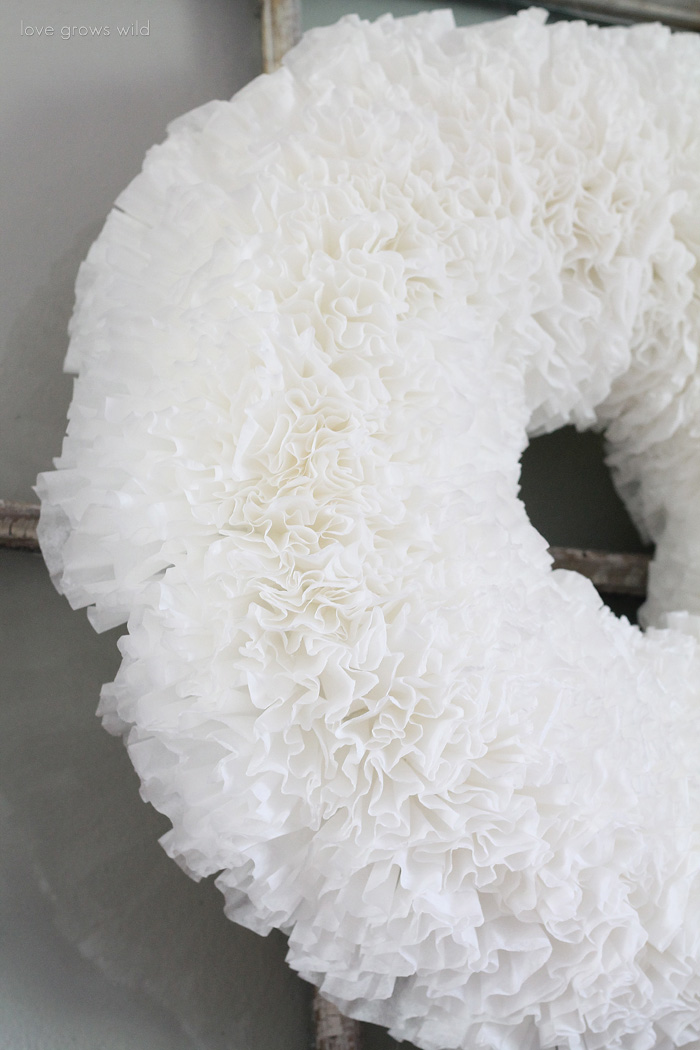 Canvas Script Art – Come see how I made this gorgeous Canvas Script Art for our living room gallery wall! Step-by-step photos included.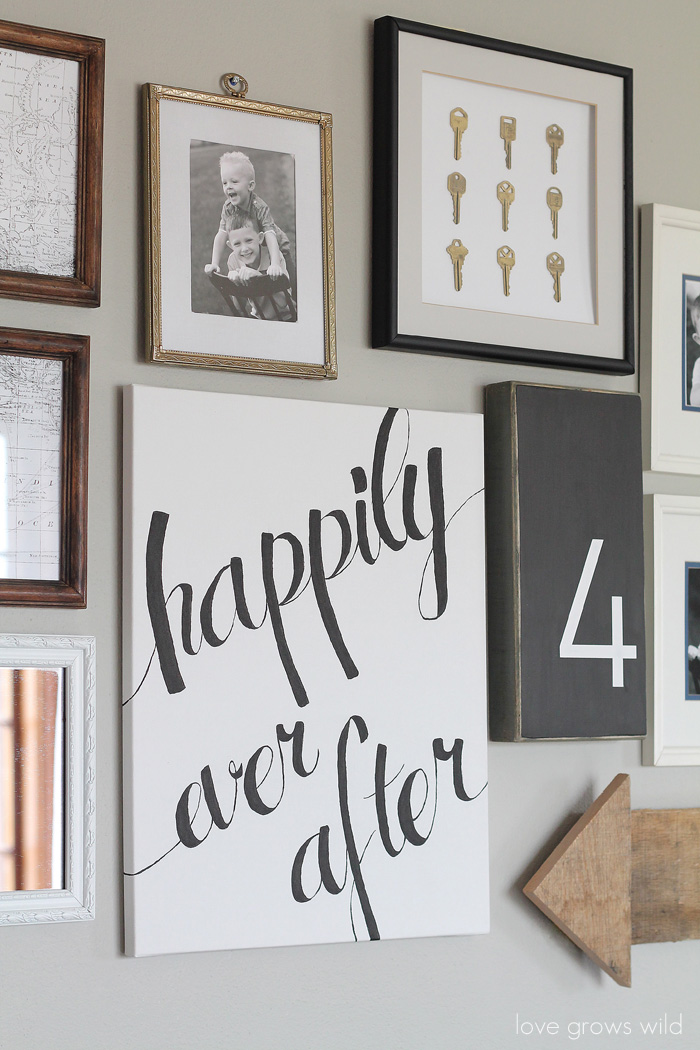 DIY Blanket Ladder – Learn how to make a DIY Blanket Ladder! Store your blankets neatly and save a TON of space!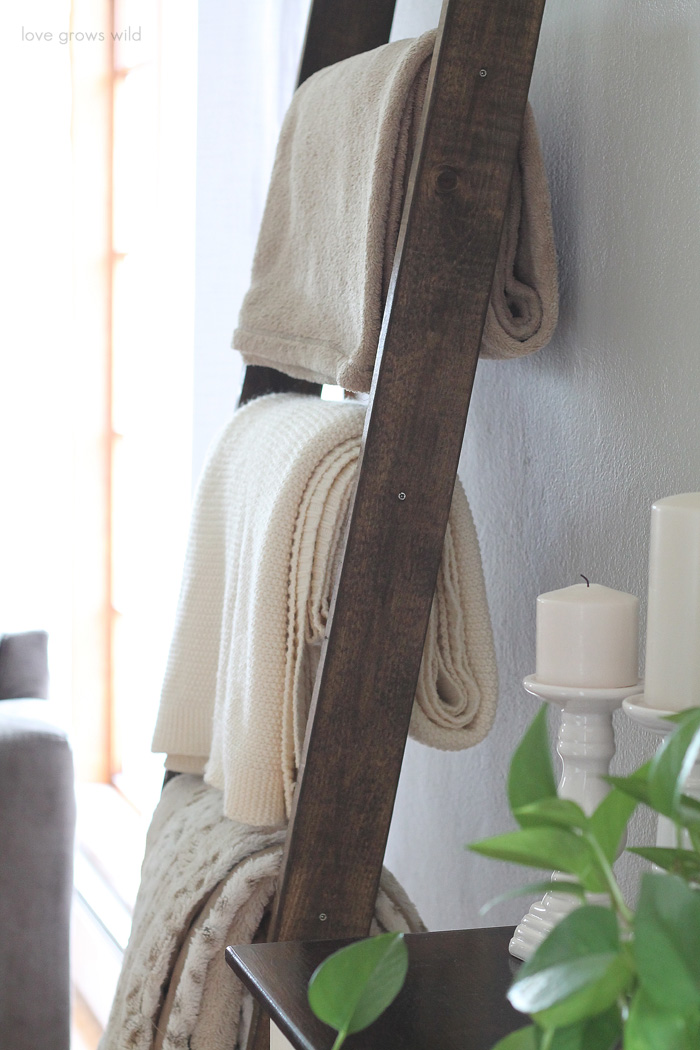 Wood Pallet Arrow – See how I made this rustic wood arrow from a pallet! I bet it's easier than you think!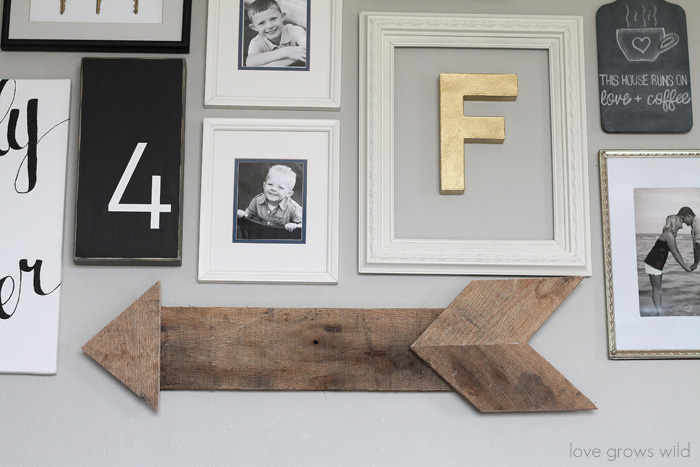 Watercolor Flowers – This easy craft project creates beautiful watercolor flowers that will brighten any room! No watering required. 😉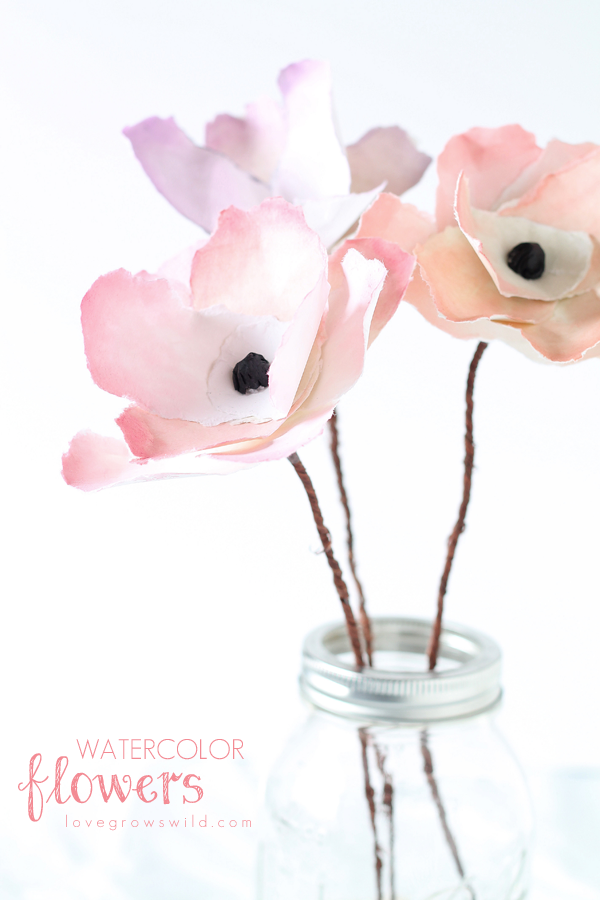 Mint Desk Makeover – Come see how my old office desk got a fun mint-colored makeover! I think this might be my favorite transformation of the year!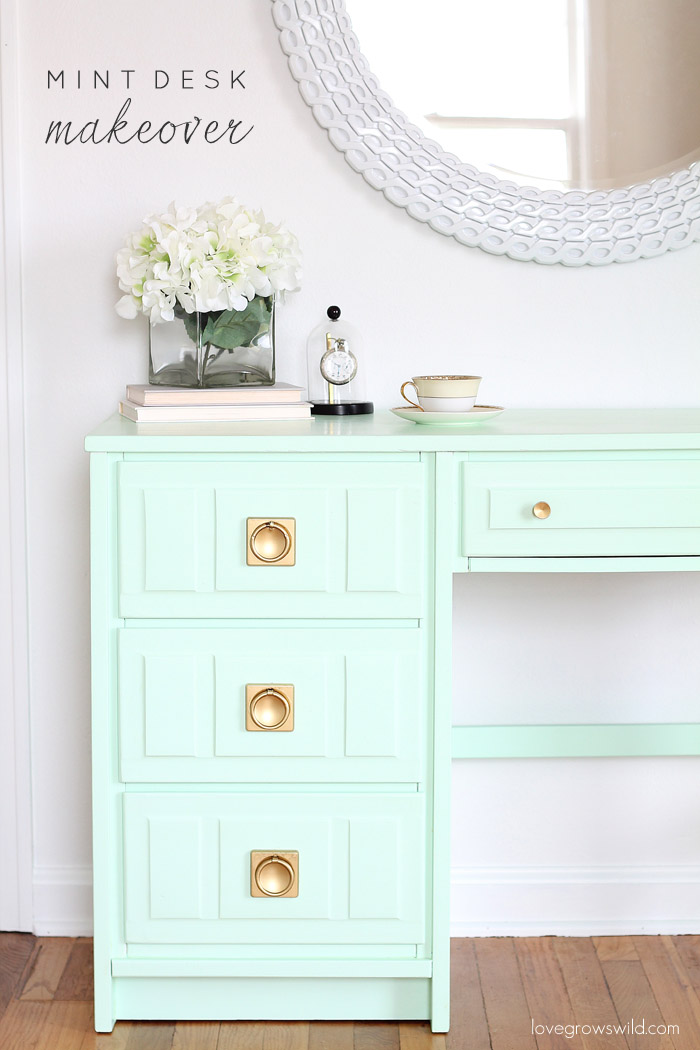 Wood Barn Shutters – You can make these beautiful, rustic barn door-inspired shutters for under $12!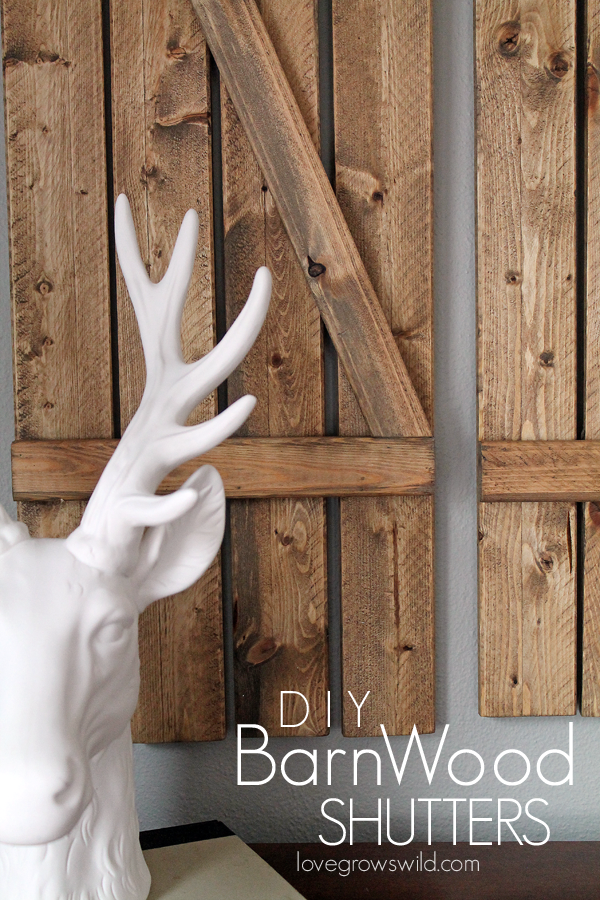 Get ready for more projects coming in 2015! xoxo Liz