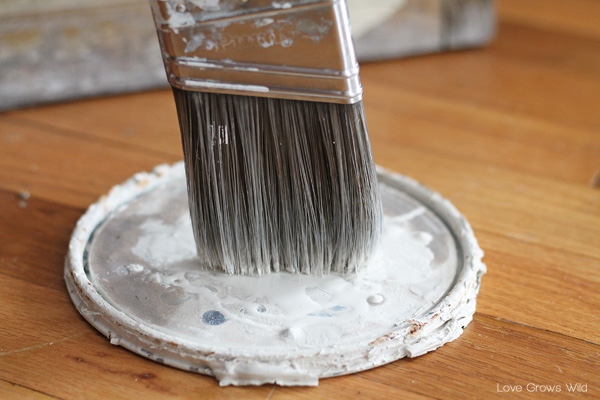 Learn this easy Dry Brushing Paint Technique to use on furniture, crafts, artwork, and more! It's the perfect way to add a bit of color and texture to a piece without completely hiding its natural beauty. Follow this step-by-step tutorial to get started!
This winter has been brutal, hasn't it? Here in Indiana we've had more snow days and school cancellations than I can ever remember having, and we've been stuck inside the house for what seems like forever. Bad for my sanity, but good for productivity!
For example, this window: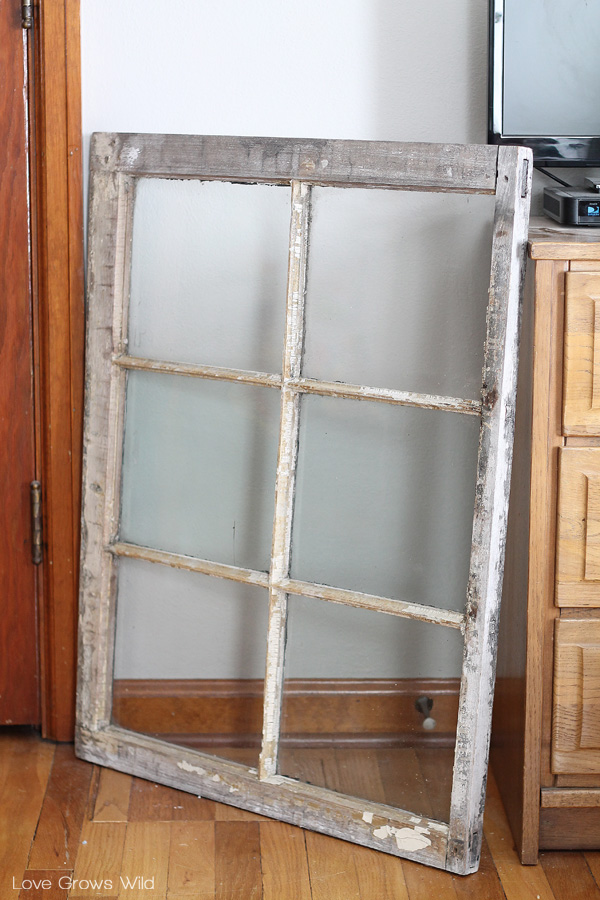 This may look like a giant hunk of junk to some people (like, say, my husband), but to my fellow rustic-loving, antique-collecting friends, this is a treasure! There's something about an old, chipped paint window that looks absolutely gorgeous hung on a wall, and that's exactly what I had in mind when I spotted this beauty in a local antique store a few months ago! Yes… months ago. This sat in my office all through Christmas, up until about a week ago.
Here's why…
Don't get me wrong, I LOVE a good aged finish, but this old window hardly had any paint left on it at all. Homegirl has seen MUCH better days. The weathered gray wood looked pretty bland against my colonial gray walls, so I broke out some white paint and the old dry brushing trick to bring the frame back to life a bit. Guess what… it worked like a charm! So today I'm going to share this easy dry brush technique with you that can be used on furniture, artwork, crafts, and more!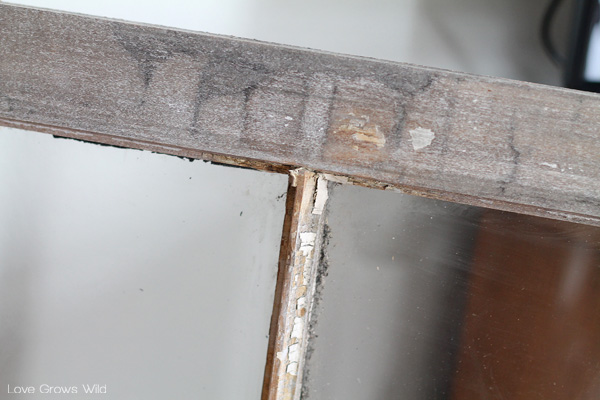 So the above photo is a close up of the window frame. You can see some sparse chips of white paint, but the majority is back to bare wood. I didn't want to hide all that gorgeous weathered wood by painting a thick layer of paint on top, so I lightly dry brushed the frame to give it a "wash" of color without totally covering it. Here's how I did it:
Supplies:
paint
paint brush
paint can lid
paper towel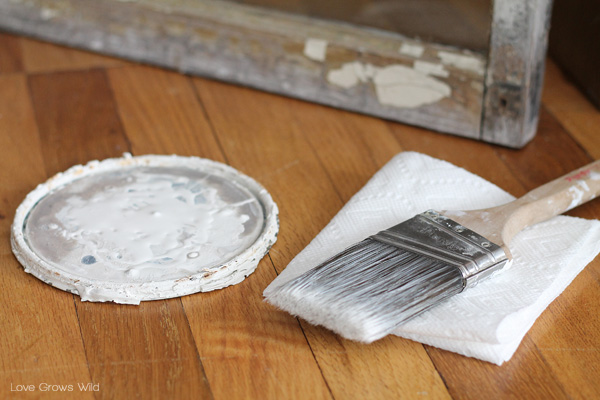 First I dribbled a very small amount of paint on the underside of the paint can lid. You could also use a paper plate or paint tray, but the lid works just as well! Paint stirring sticks are super handy for the dribbling portion of this process, FYI.
Then I very gently dabbed the tip of a dry paint brush into the paint and dabbed it on a paper towel to remove any excess paint. You want to keep the tip of your paint brush "dry" and not saturated with paint, so I suggest starting off with just a tiny bit of paint and adding more as you get comfortable with the technique.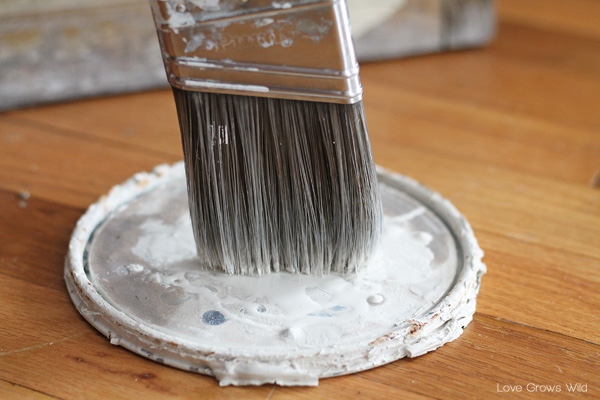 See how most of the bristles are still separated and not soaked in paint? This is what you are going for!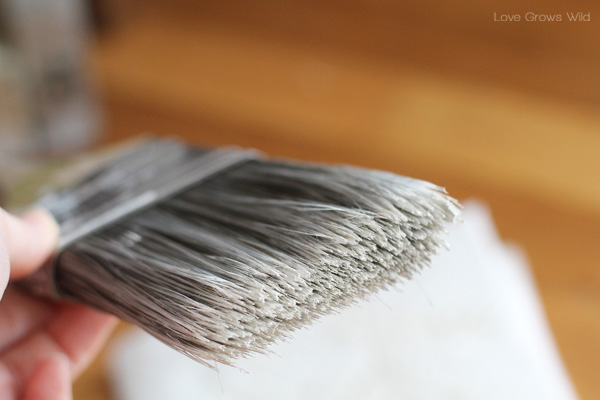 To dry brush the window frame, I used short, quick brush strokes in different directions to give it a textured, non-uniform look. This allowed me to brighten up the frame without completely covering the existing chipped paint that gives it so much character.
There's no right or wrong way to dry brush, so get creative with your painting! For this piece, I started with the short brush strokes to lighten the entire frame, then used a "dotting" motion to add specks of paint in various places. You can stick with one color, or use different shades to create a beautiful layered look.
Here's how the frame started: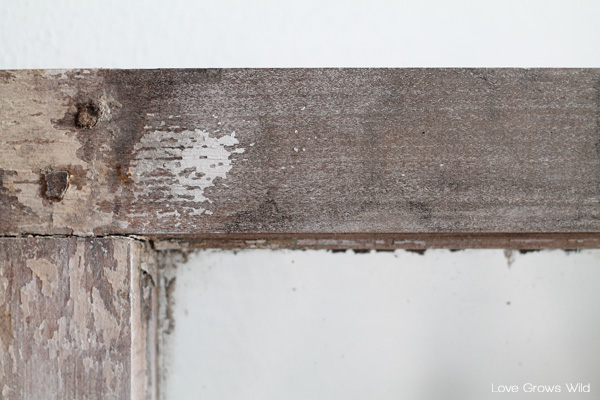 And here's how it looked once I was done dry brushing: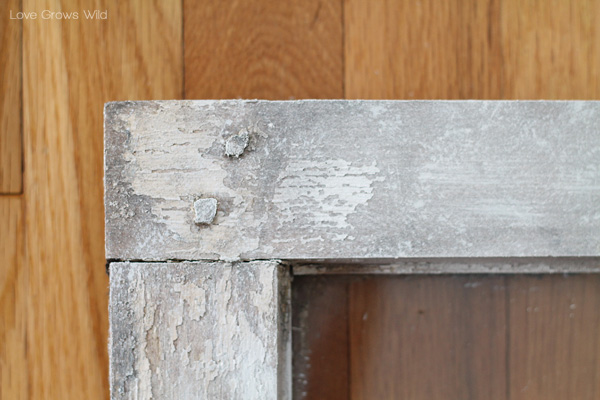 It gave the frame a much lighter, brighter appearance without losing the details and texture that already existed. I LOVE the way this window turned out!
After months and months of sitting in my office, I finally got this beauty hung on the wall, but you'll just have to wait until next week to see the reveal! Oh I know… the agony! I'll be sharing the finished product, along with a super easy and inexpensive DIY project to go along with it! Trust me, it's definitely worth the wait!! Hope you enjoyed learning this great paint technique!
Have you ever dry brushed anything? What could you use this technique on?
More DIY Paint Projects from Love Grows Wild: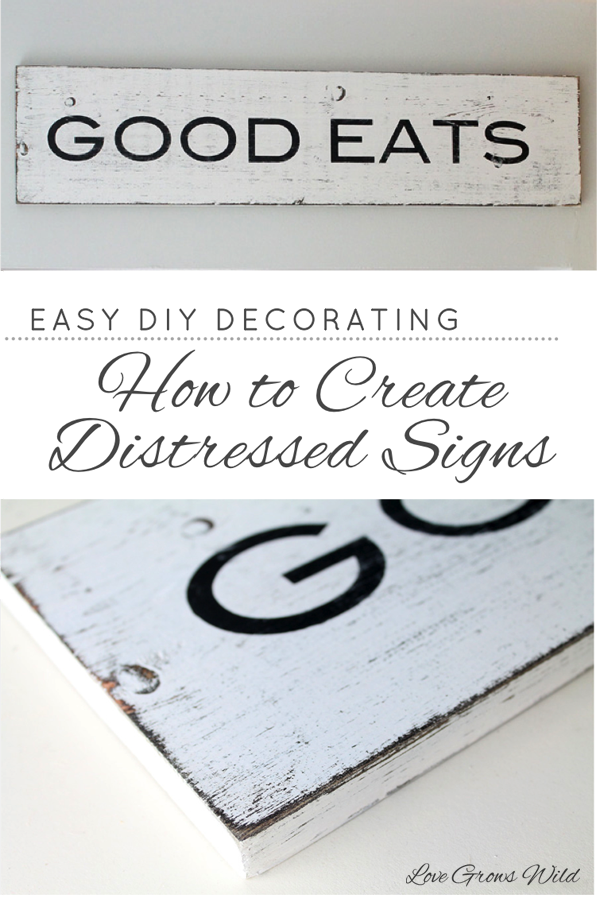 How to Create Distressed Signs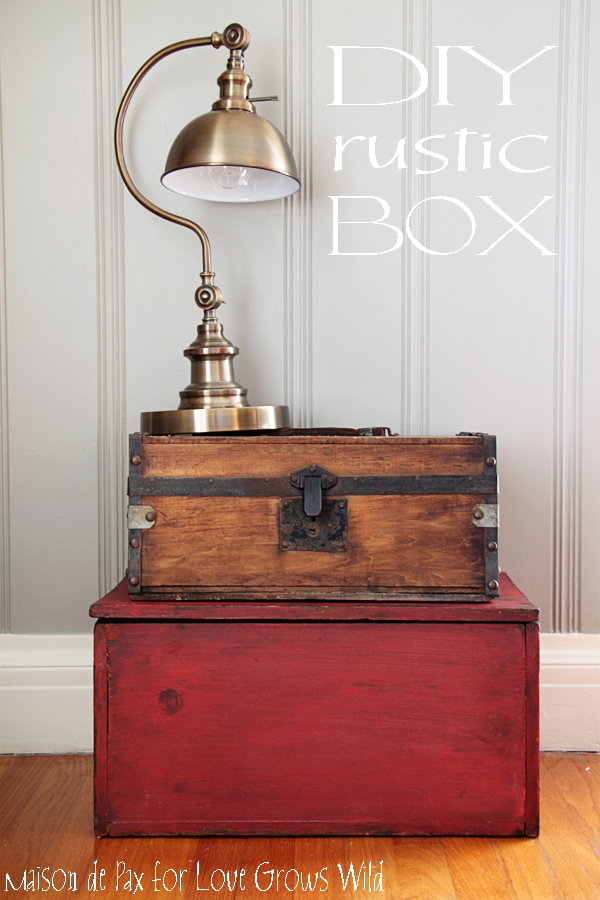 DIY Rustic Box: Aged Wood Technique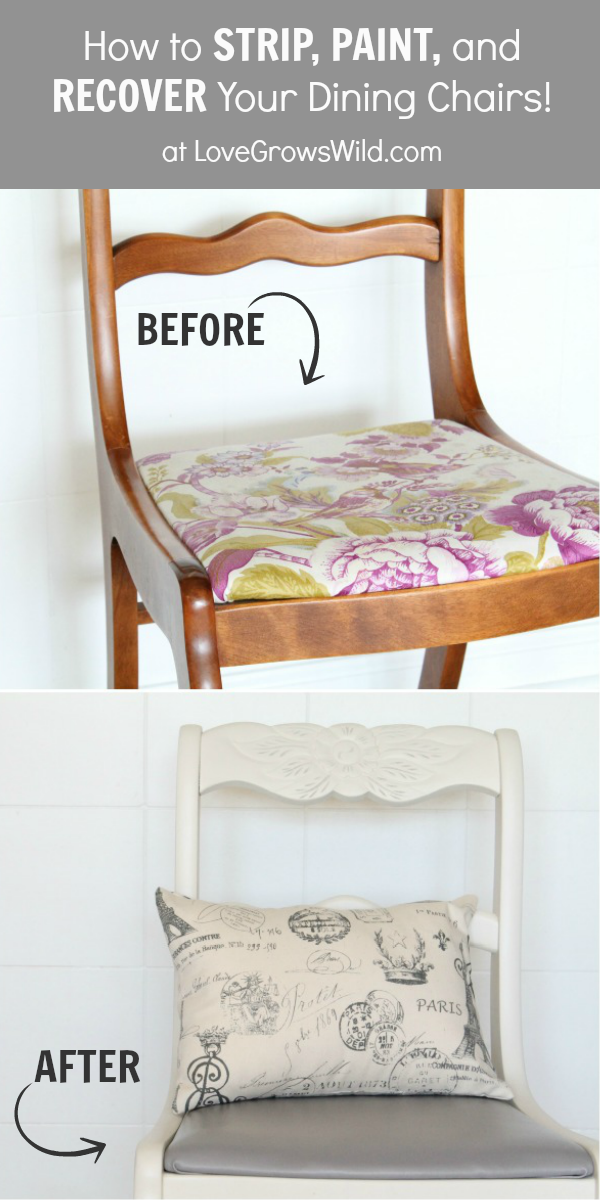 How to Completely Refinish Your Dining Chairs

Let's Keep in Touch!
Subscribe to Blog | Browse my Shop | Follow on Facebook | Follow on Twitter
Follow on Google+ | Follow on Pinterest | Follow on Instagram