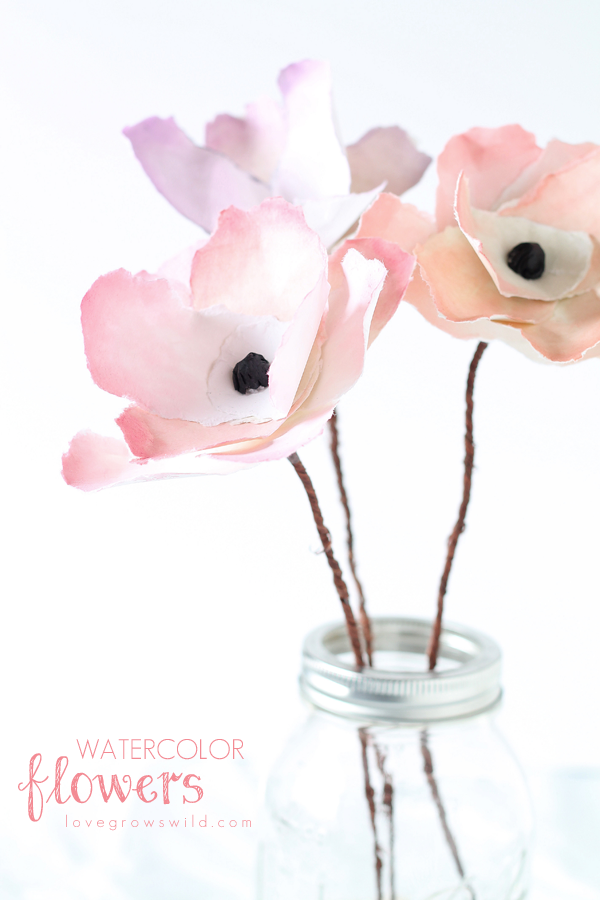 Spring is giving me exactly the creative inspiration I've been craving all winter long. From moss-covered wreaths to colorful vases full of blooming flowers… I just love this new season!
And if I'm being totally honest with you, I've been super busy lately working behind-the-scenes on tons of projects that I cannot WAIT to show you. Big gallery walls, furniture transformations, awesome inexpensive artwork… so many fun house updates coming soon!
So while I'm knee-deep in paint and sawdust, I figured I would show you a simple little tutorial today on how you can enjoy gorgeous flowers in your home all year long… NO watering or maintenance required! While these Watercolor Flowers aren't real, they add plenty of beauty and color and will last a lifetime.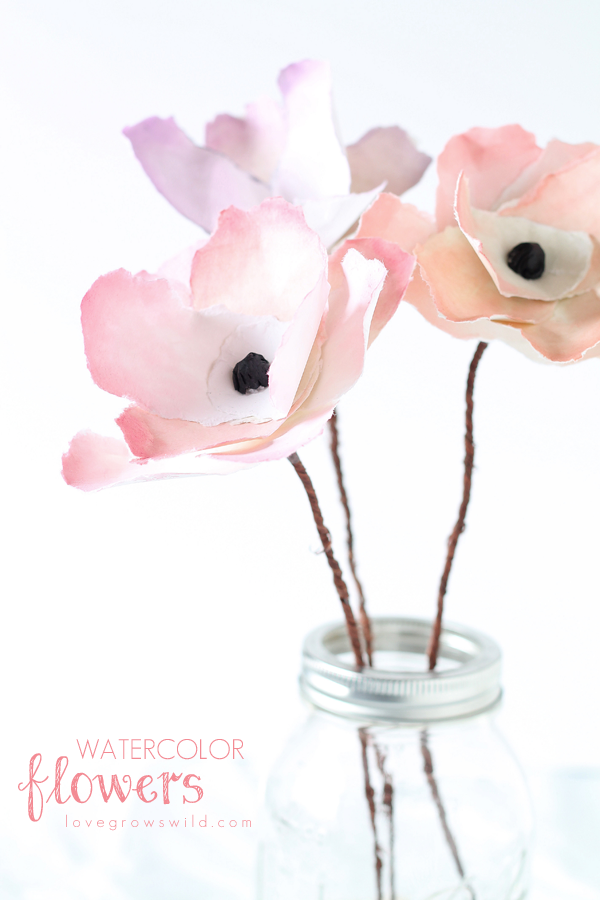 Supplies:
watercolor paint
paint brush
paper
scissors
brown floral wire
brown floral tape
hot glue gun & hot glue
1. Start by cutting paper into rectangles about 4″ x 3″ in size. I used the Tattered Angels Pure Mistable Papers in Boucle White and Boucle Cream. They take color extremely well and a great quality to work with.
2. Rip each paper into a petal shape by hand to give it a natural look. Don't worry about being perfect… the rough, uneven look just adds to the flower's beauty!
3. Paint each petal with your watercolors, fading the color from one end to the other for an ombre effect. Let the petals dry.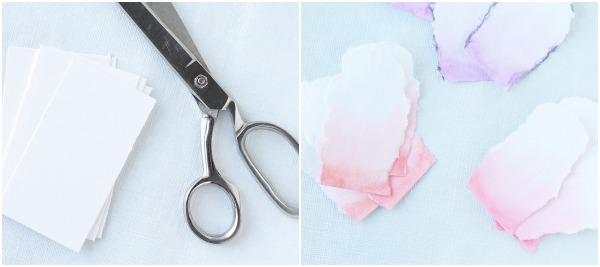 4. Cut a piece of brown floral wire for your flower stem. Make a small tear on one end of a petal and slide the floral wire between the tear. Secure the torn edges with a bit of hot glue or tape. Continue adding petals, staggering them as your go, until your flower looks full. Wrap the bottom of the flower with floral tape to hold it in place on the flower stem.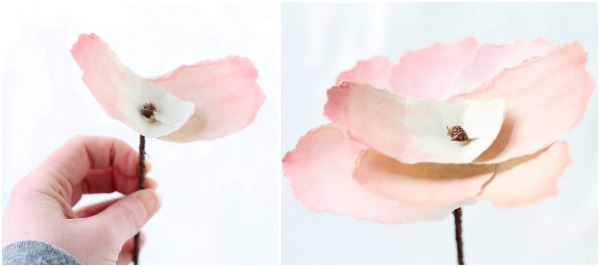 5. Crinkle and bend the flower petals a bit until they have a natural, relaxed look. Roll a small piece of dark paper into a ball and hot glue it to the center of each flower, over the floral wire.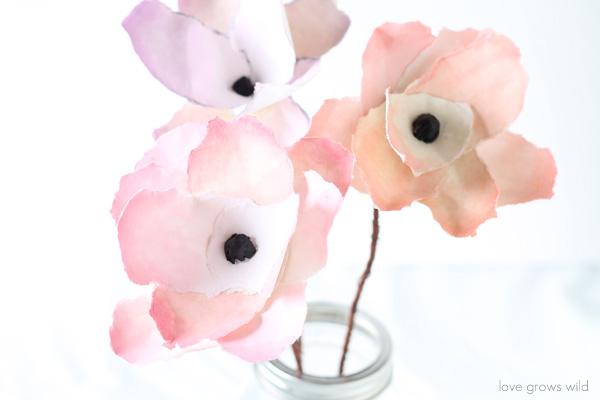 Add your beautiful watercolor flowers to a vase or mason jar, and enjoy!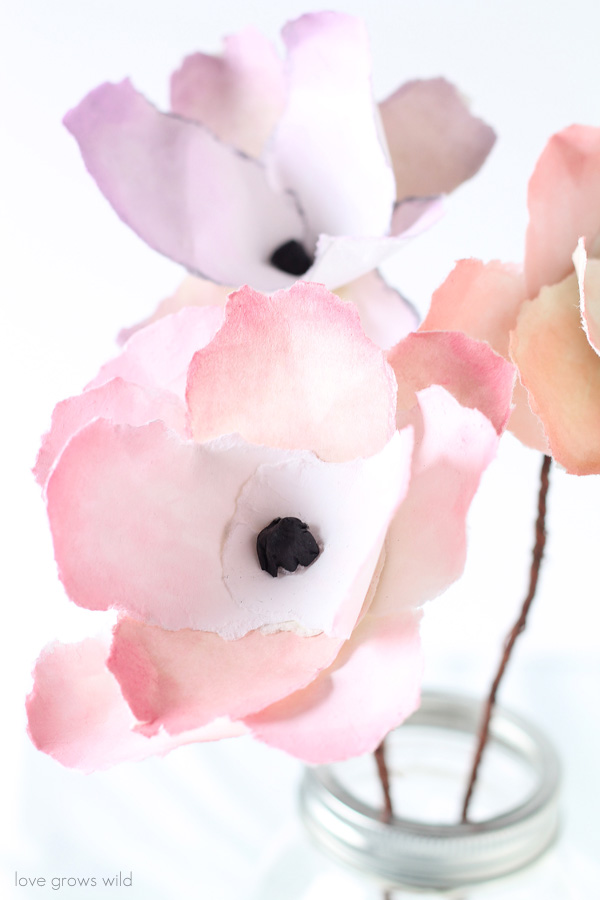 Like what you see? Subscribe to Love Grows Wild so you'll never miss a post!
Follow along on Pinterest, Google+, Instagram, and Facebook for more fun!
More project ideas: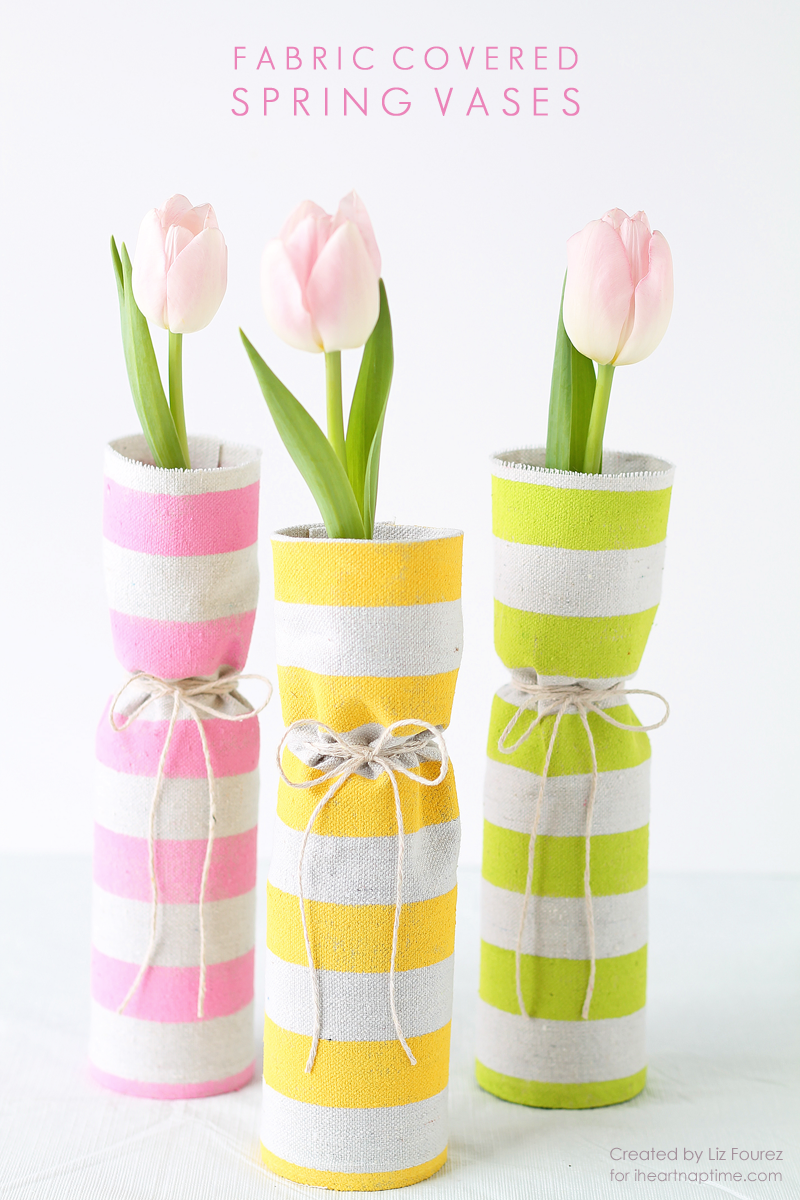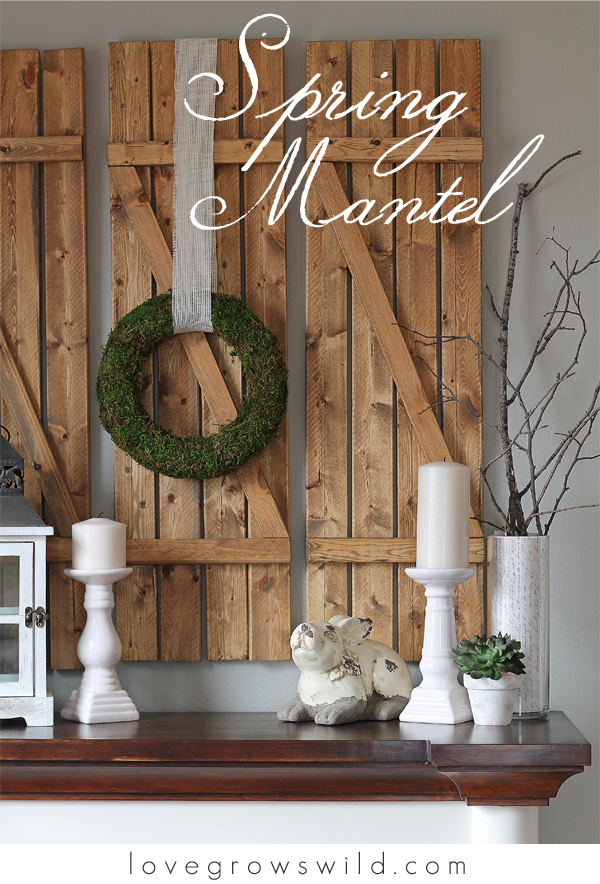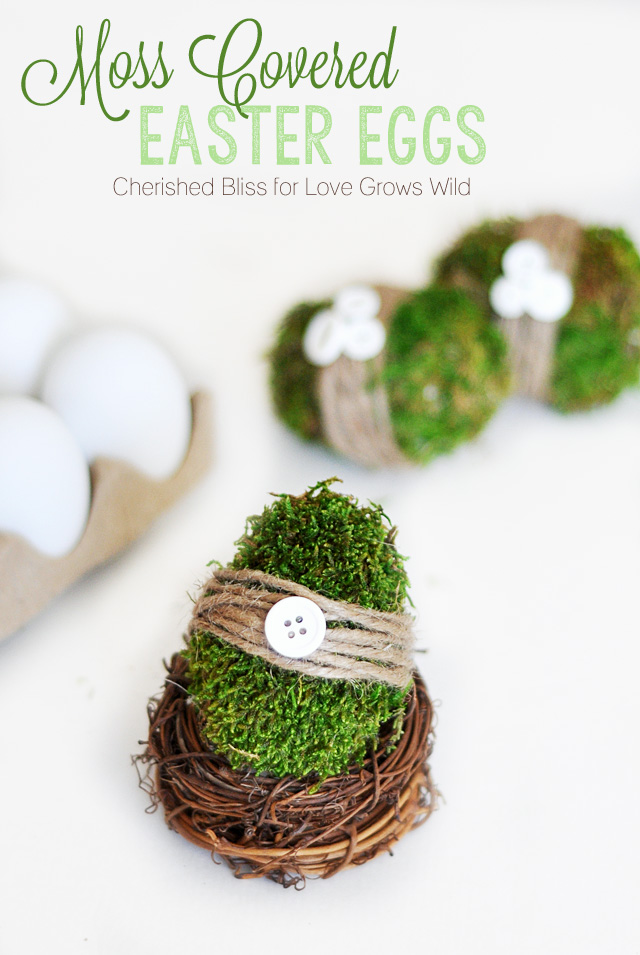 Thanks to Canvas Corp and Craftistas for the papers to work with!
LET'S KEEP IN TOUCH!
Subscribe to Blog | Browse my Shop | Follow on Facebook | Follow on Twitter
Follow on Google+ | Follow on Pinterest | Follow on Instagram