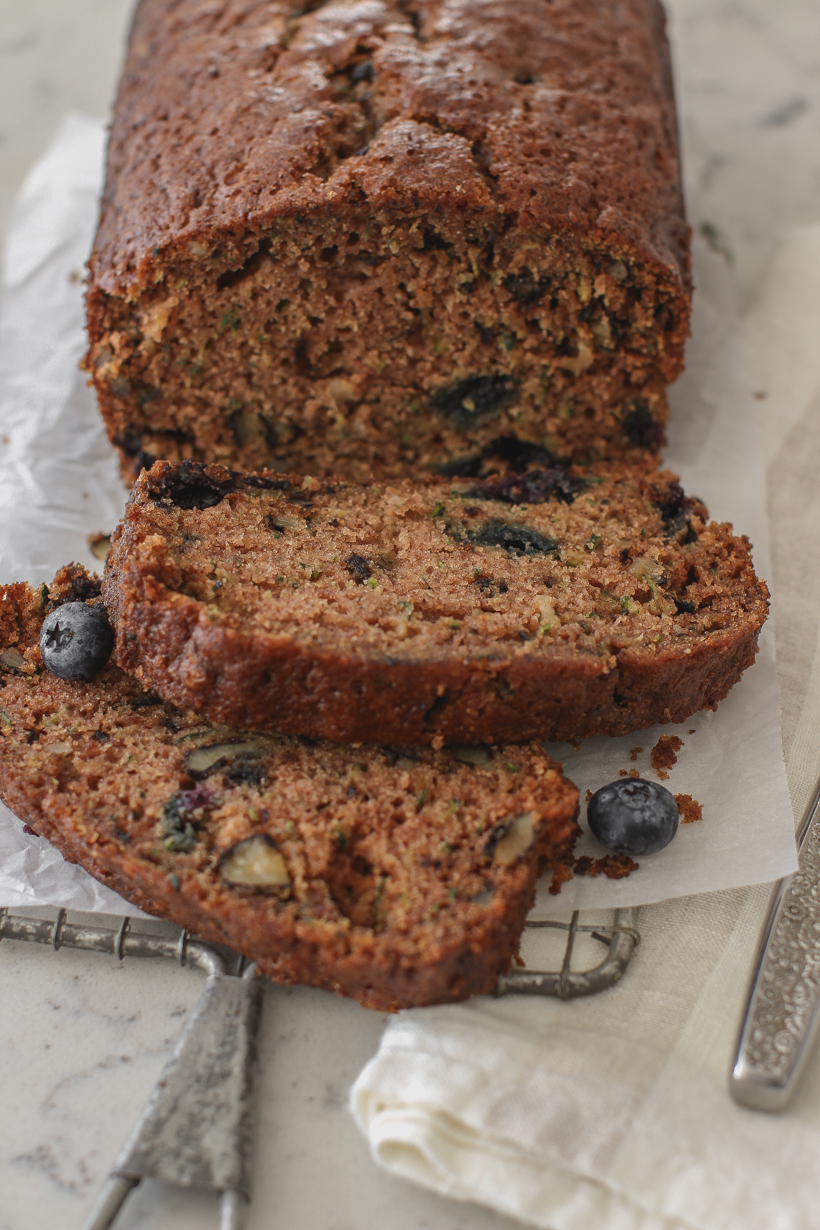 The end of summer typically means a bounty of fresh garden veggies, and one recipe I always make is a delicious, sweet zucchini bread. Leave it to me turn a vegetable into dessert. 😛 Everyone has their own "best" zucchini bread recipe, so the last few weeks I've tested several versions and tweaked my own to create a perfectly fluffy, moist, delicious zucchini bread and added a handful of fresh blueberries for a fun twist.
I love crunchy little bites of walnut in my zucchini bread, but those are of course totally optional. And if you want a simple traditional zucchini bread recipe, just omit the blueberries. Although I encourage you to try it!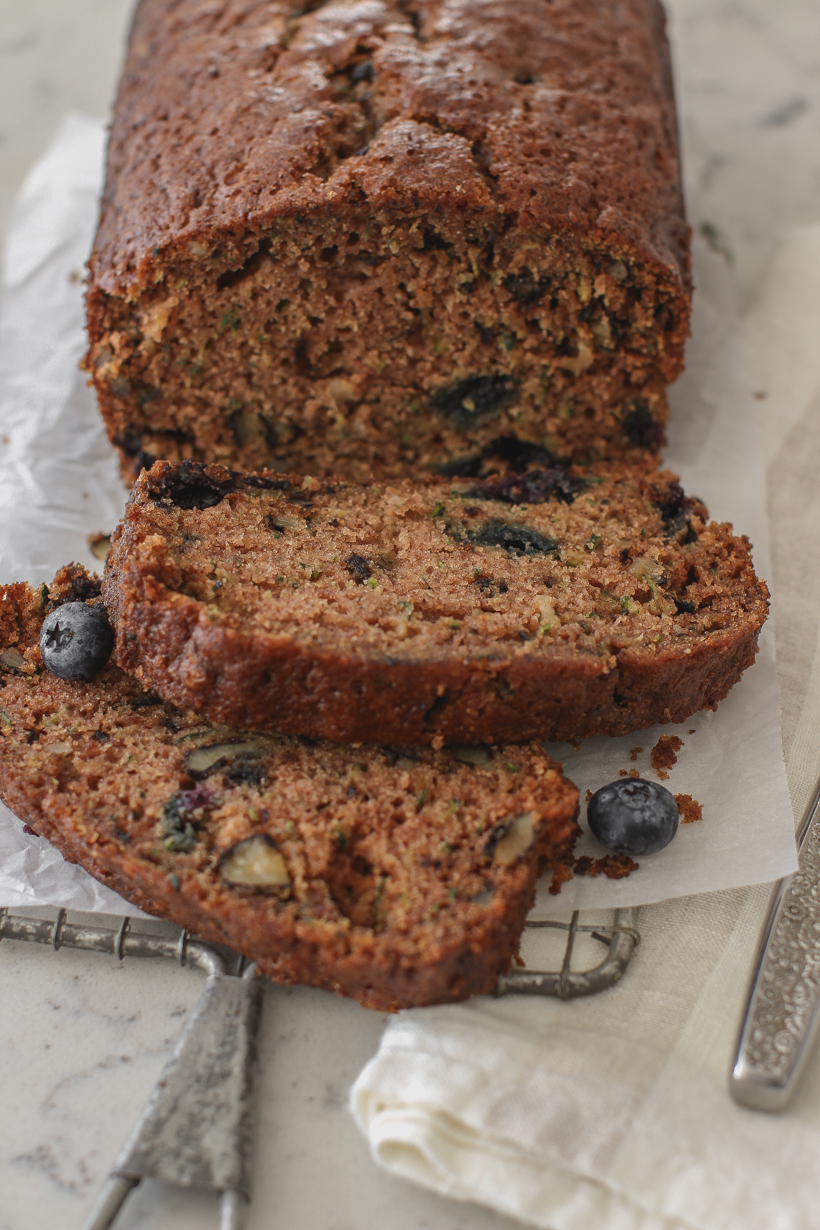 A few tips:
Lining the bottom of your pan with parchment paper is key. I made two of the exact same loaves baked the exact same way with the same amount of cooling time, and the lined one came out of the pan without any resistance, while the unlined one tore and left a good chunk of the bread in the pan.
Some recipes call for squeezing all the liquid out of the grated zucchini, but I don't recommend it for this recipe. 1) it saves a step and a lot of mess, and 2) it helps make the bread moist and fluffy.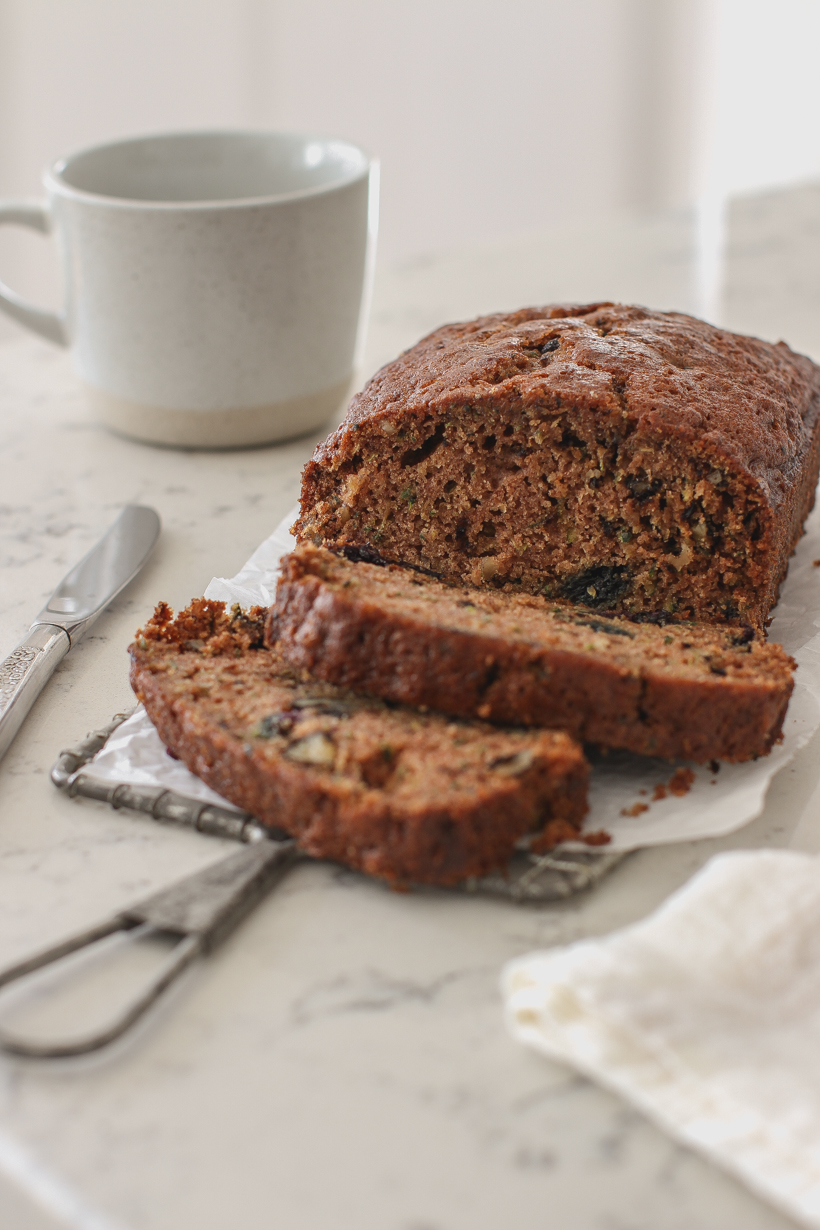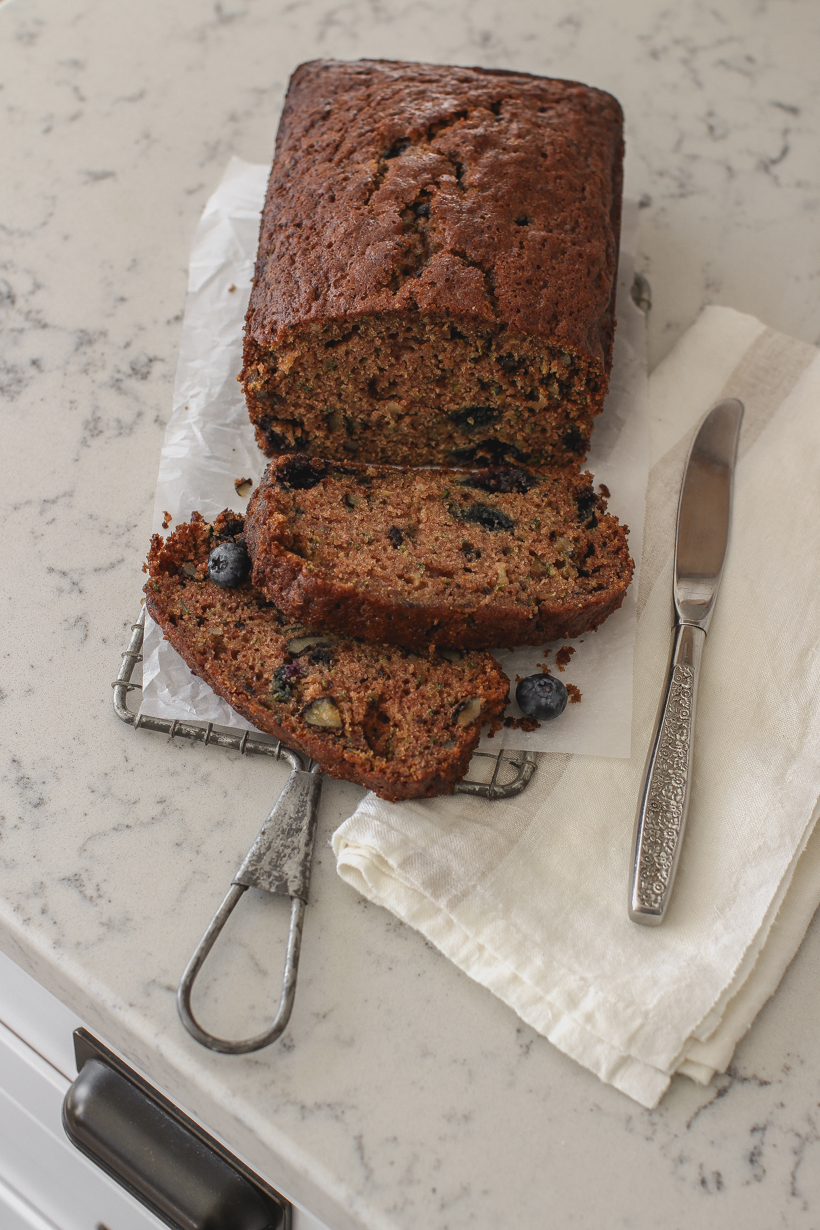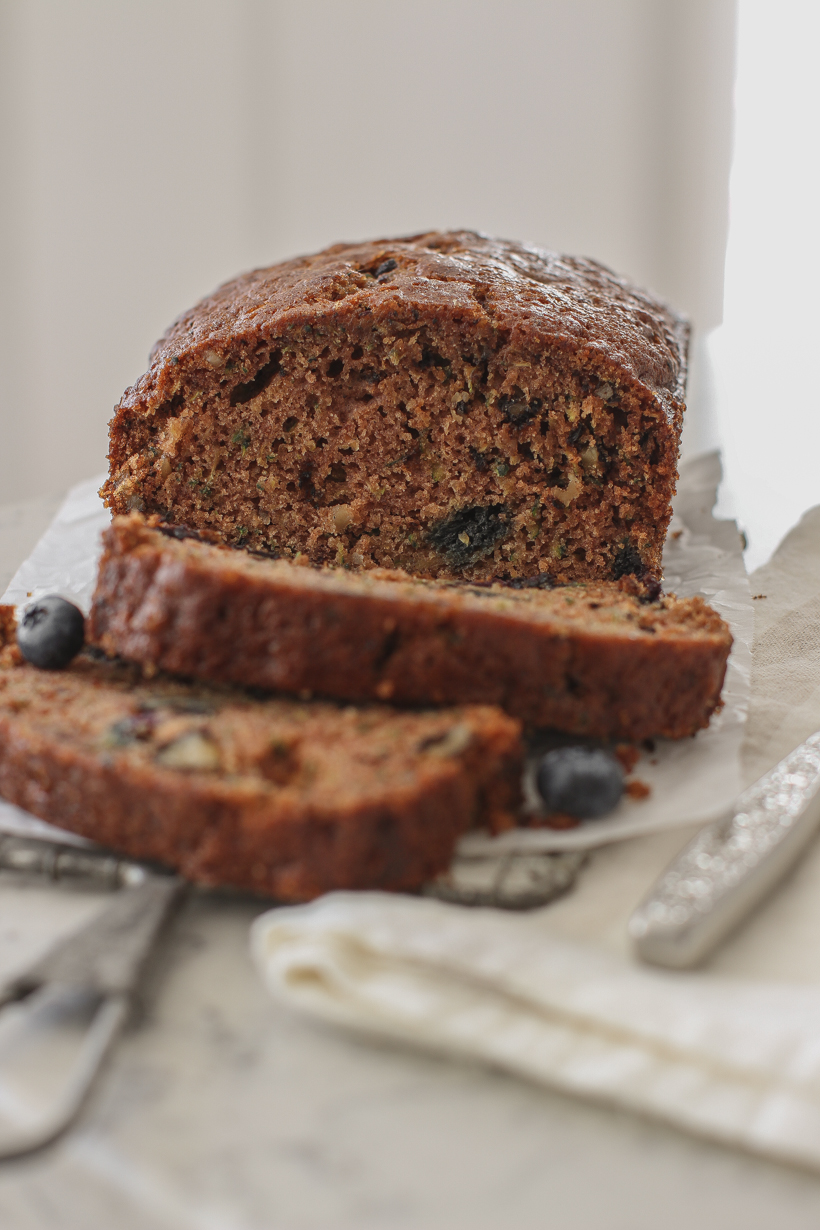 Blueberry Zucchini Bread
The perfect zucchini bread recipe with delicious additions of blueberries and walnuts
INGREDIENTS
1 ½ cups flour
2 tsp cinnamon
1 tsp baking soda
½ tsp baking powder
½ tsp nutmeg
½ tsp salt
½ cup vegetable oil
1 cup brown sugar
2 large eggs
1 tsp vanilla
2 cups zucchini, grated
1 cup blueberries
1 cup crushed walnuts (optional)
INSTRUCTIONS
Preheat oven to 350°F. Spray a standard 9" loaf pan with cooking spray and line bottom of pan with parchment paper. Set aside.
In a medium bowl, combine the flour, cinnamon, baking soda, baking powder, nutmeg, and salt. Set aside.
In a large bowl, beat the oil and sugar for 1 minute. Add the eggs and vanilla, beating for an additional minute. Stir in the zucchini, blueberries, and walnuts (if desired).
Fold the dry ingredients into the zucchini mixture until well combined.
Spread the batter in an even layer in the prepared pan. Bake for 50-60 minutes or until a toothpick inserted in the center comes out clean. Let the loaf cool in the pan for at least 10 minutes, then turn out onto a rack.
Let me know if you try this recipe! Enjoy!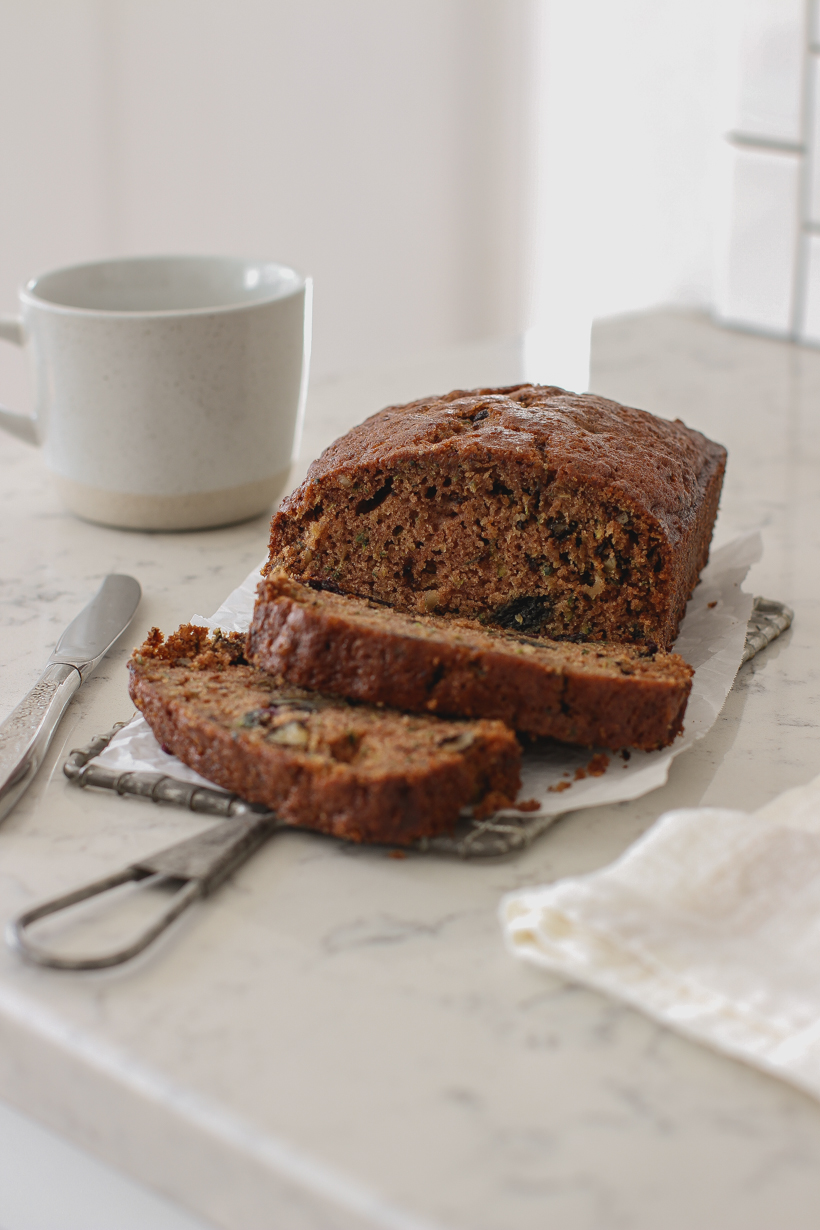 MORE RECIPES TO TRY: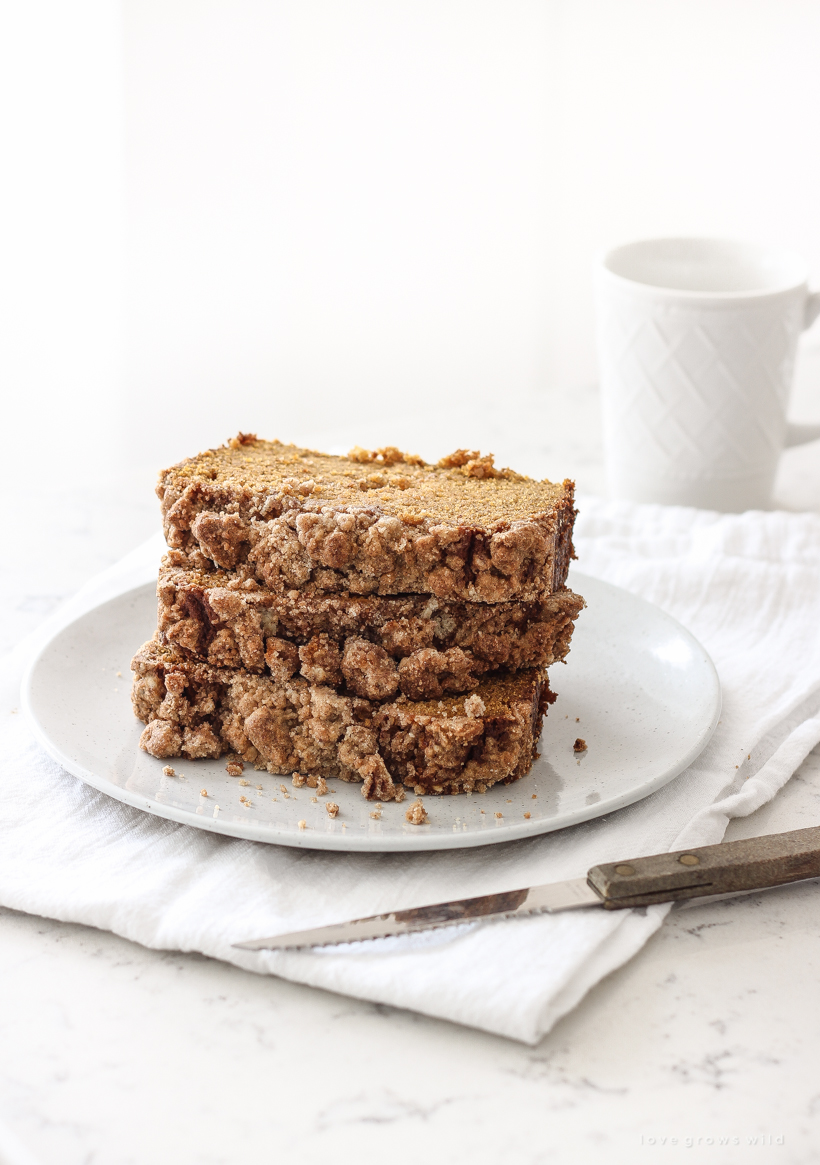 Pumpkin Bread with Cinnamon Streusel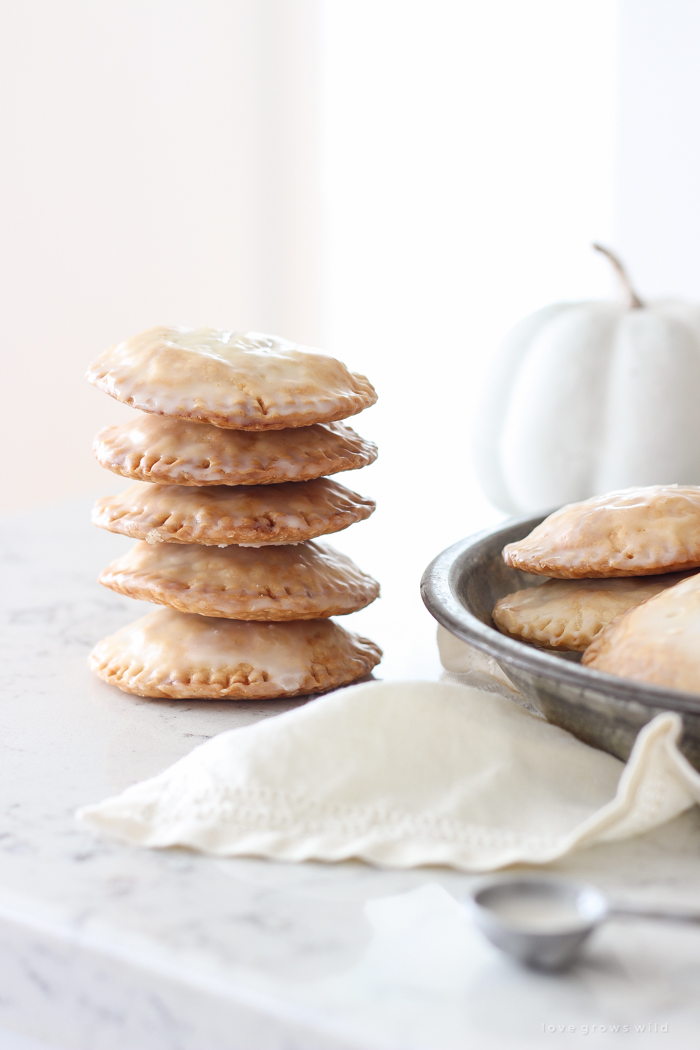 Maple Glazed Pumpkin Hand Pies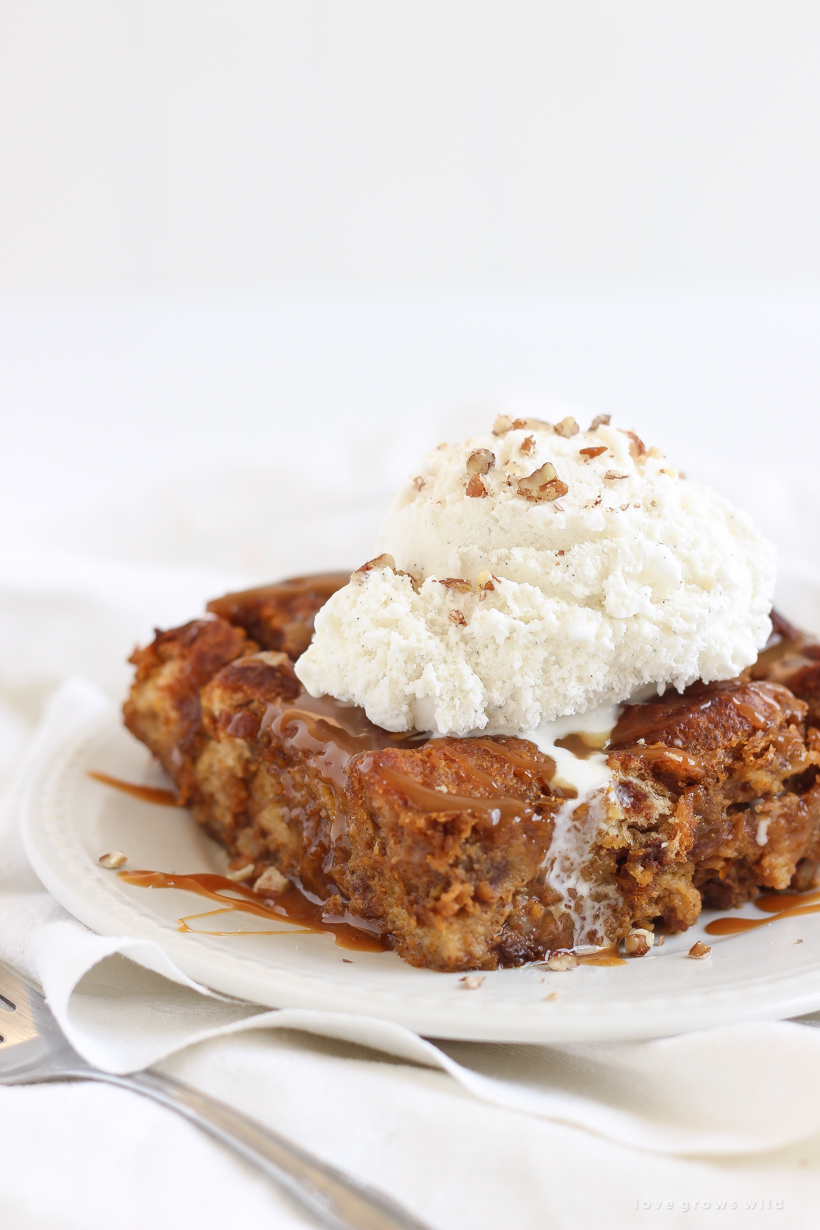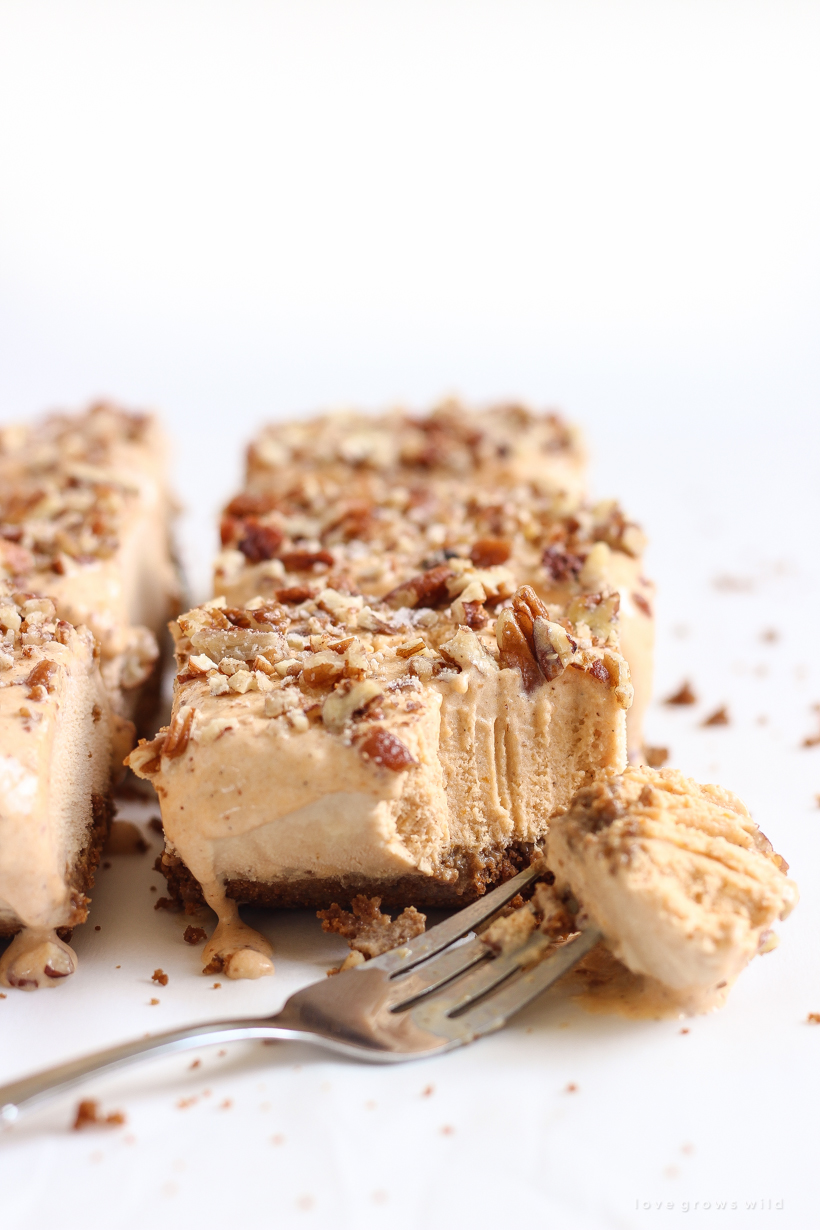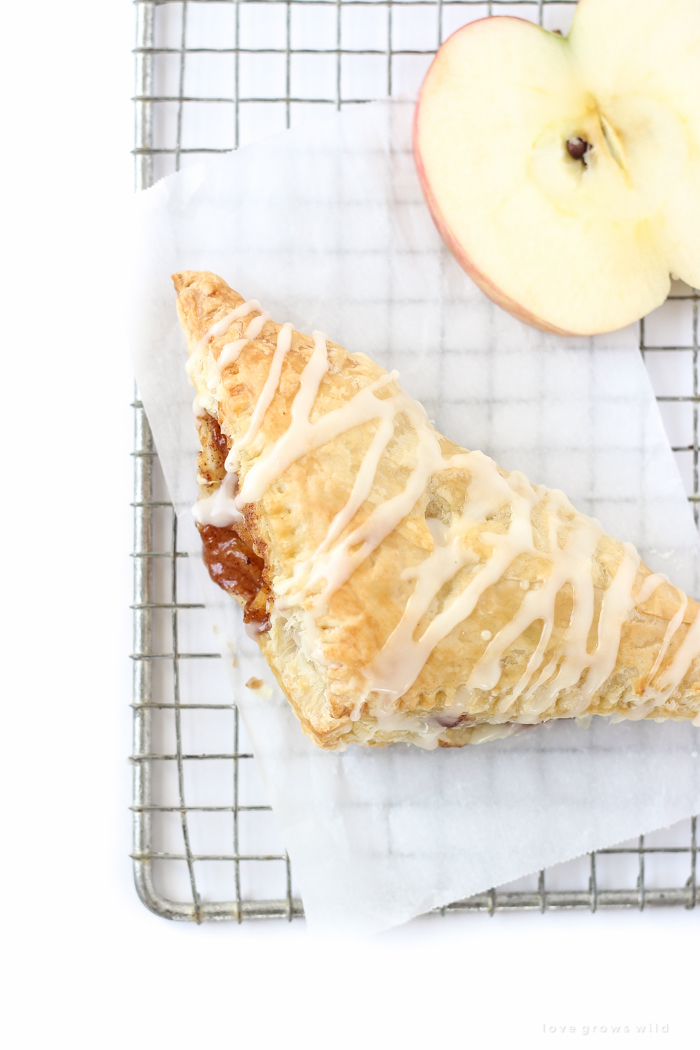 ---
Shop my Posts | Shop my Amazon Store
Join our Community | Follow on Instagram
Follow on Pinterest | Follow on Facebook