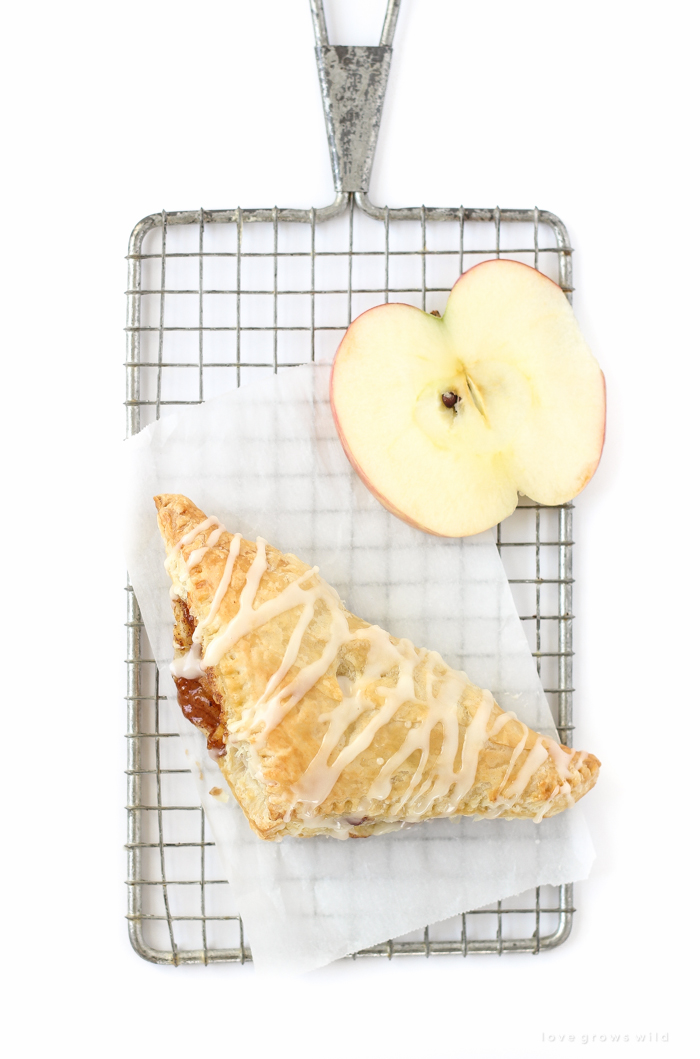 Decorating our home and sharing that journey with you is one of my absolute favorite things to write about on the blog, but I still enjoy cooking and baking so much and miss coming up with recipes that my family loves and I think you will love as well. This year I've made it a goal to share more recipe posts on the blog again because as much as we adore looking at pretty spaces, we all have to cook for our families everyday, and I want to start sharing more of my favorite yummy recipes to make your job a little bit easier!
I've been going back through some of my earliest posts from over five years ago and decided to bring back some recipes that deserve a little extra spotlight since they were so good the first time around, and I only had about three followers back then to see the recipe originally… lol! These apple turnovers are the tastiest little pastries that are perfect for a sweet breakfast or even dessert. I use frozen puff pastry sheets to make them quickly and easily, and the homemade apple cinnamon filling is absolutely to die for. They bake up nice and puffy and golden in the oven and get a drizzle of vanilla glaze over the top for a little extra sweetness. I think you are going to love these!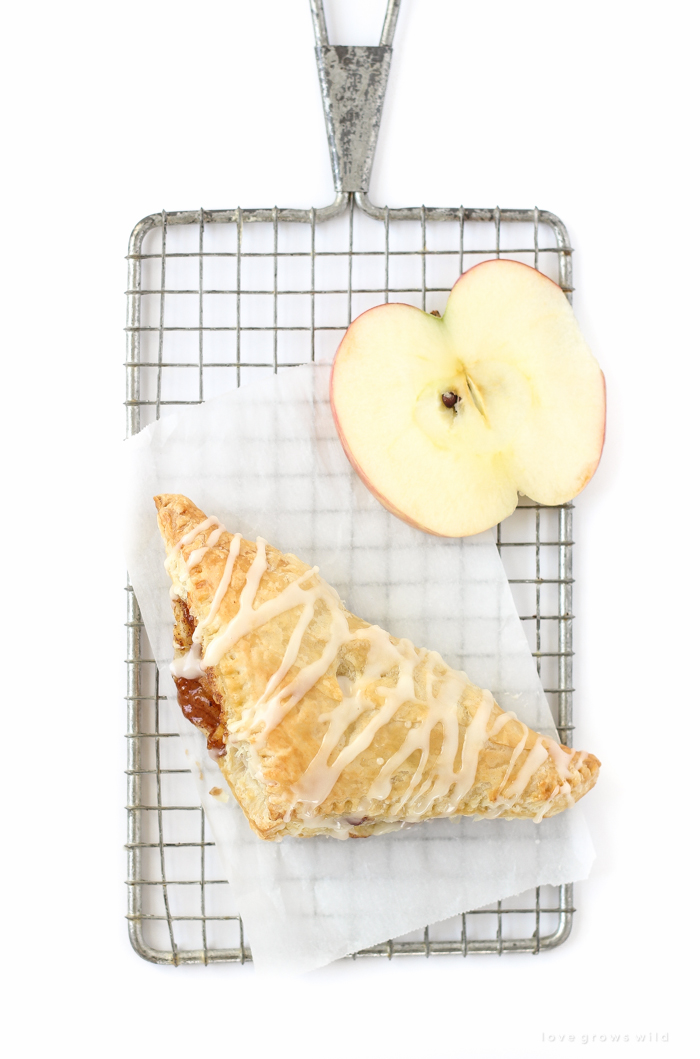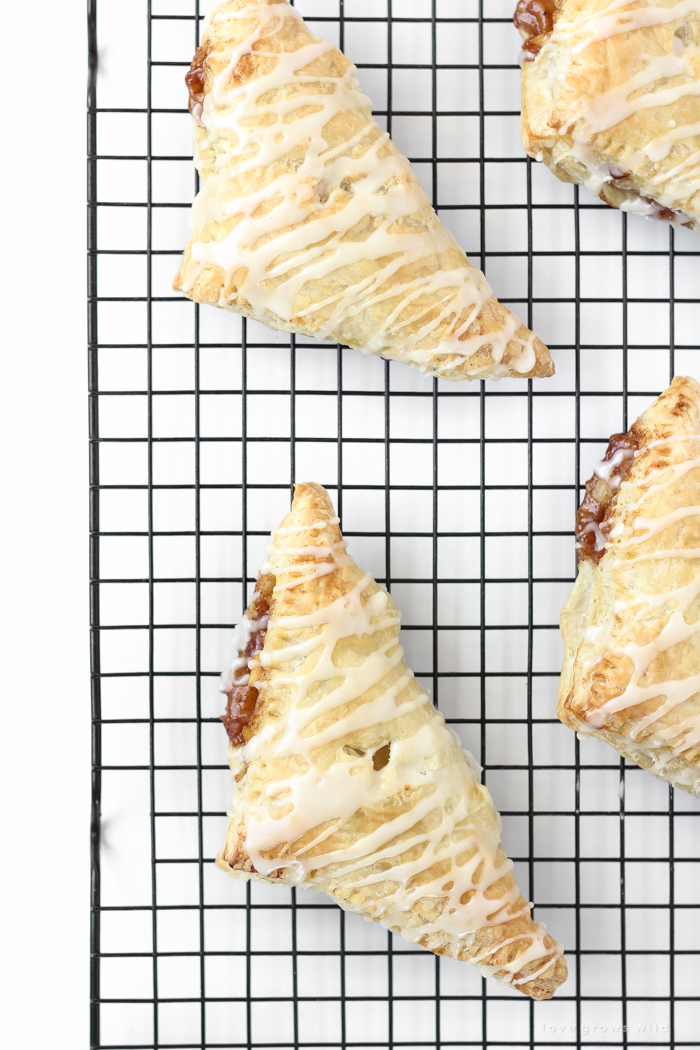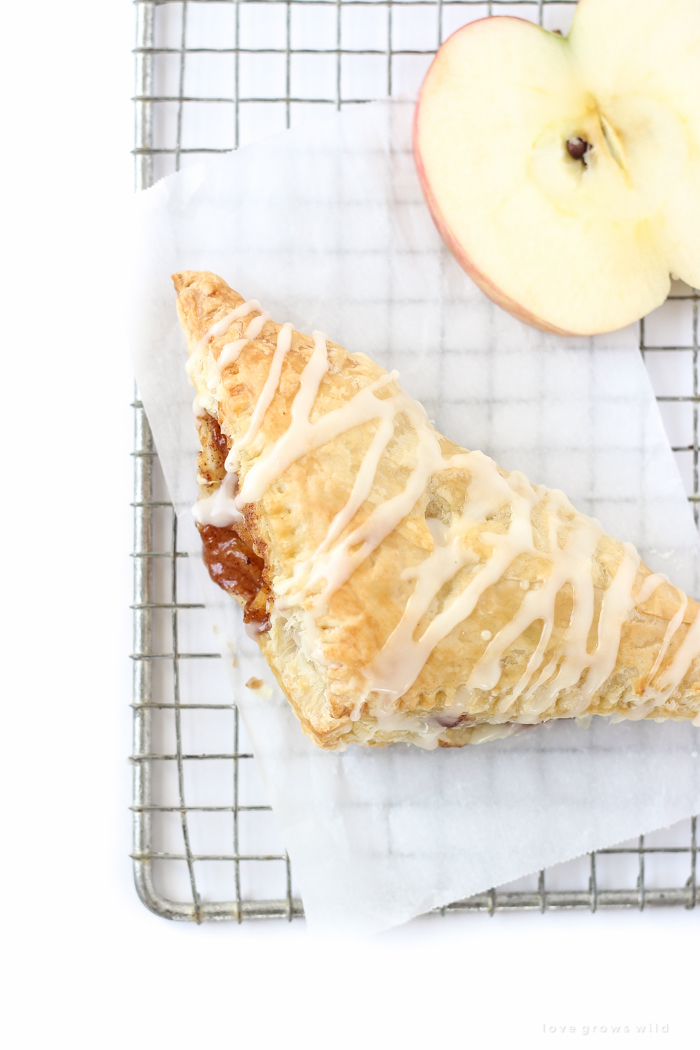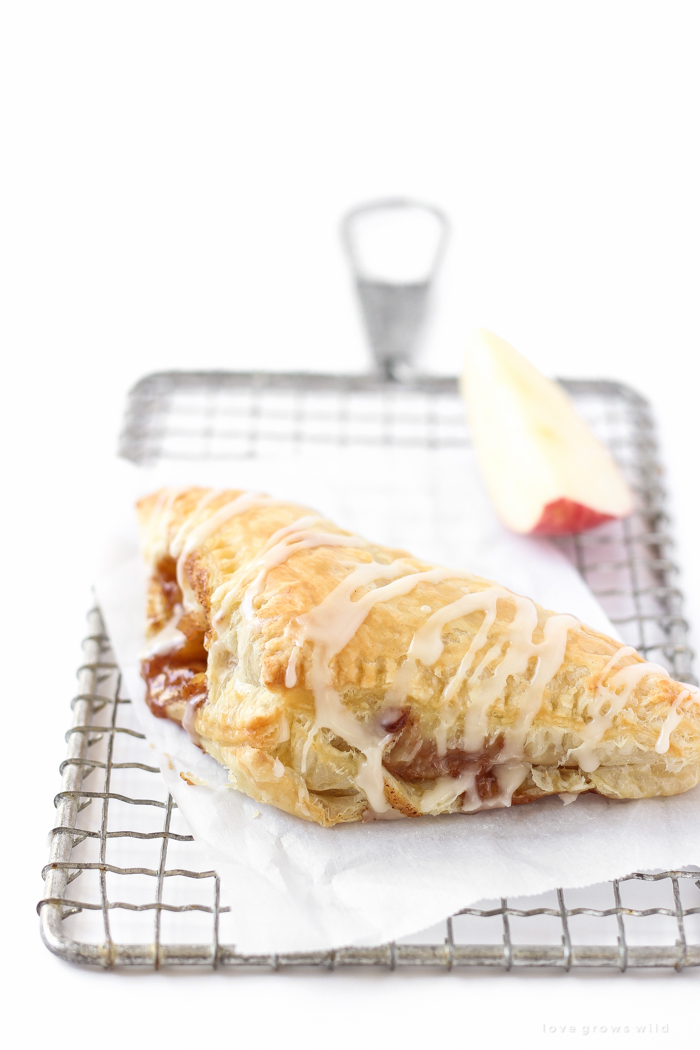 Apple Turnovers
INGREDIENTS
Apple Turnovers:
3 cups apples - peeled, cored and finely diced (I used 2 large honey crisp)
2 tablespoons unsalted butter
⅓ cup brown sugar
1 tablespoon all-purpose flour
1 tablespoon lemon juice
1 teaspoon cinnamon
⅛ teaspoon ginger
⅛ teaspoon nutmeg
1 teaspoon vanilla extract
1 egg white
1 - (17.3 ounce) package frozen puff pastry sheets, thawed

Vanilla Glaze:
1 cup powdered sugar
2 tablespoons milk
1 teaspoon vanilla extract
INSTRUCTIONS
Preheat oven to 375ºF. Melt butter in a large skillet over medium heat. Add apples and cook for 3 minutes, stirring occasionally. Add the brown sugar, flour, lemon juice, cinnamon, ginger and nutmeg. Cook and stir for 3 minutes until the apples are tender and the sauce is thickened. Remove from heat and stir in 1 teaspoon of vanilla extract. Set aside to cool.
Meanwhile, unfold one pastry sheet on a piece of parchment paper. Pinch seams together if necessary. With a sharp knife, cut sheet into four squares. Mix the egg white with about 1 tablespoon of water in a small bowl, and brush the edges of the pastry squares with egg wash. Spoon ⅛ of the cooled apple mixture (about 2 tablespoons) into the center of each pastry square. Fold pastry in half diagonally and pinch the edges with a fork to seal. Lightly brush egg wash over the tops and transfer to a baking sheet lined with parchment paper. Repeat with the remaining pastry sheet.
Bake at 375ºF for 20-25 minutes until the turnovers are puffed and lightly browned. Remove to a wire rack and cool for 10 minutes.
In a small bowl, combine the powdered sugar, milk and 1 teaspoon vanilla extract. Mix to a smooth, thick consistency and drizzle over the turnovers.
NOTES
- This recipe makes 8 turnovers.

- The turnovers are best served warm the day of baking, but you can make them a day ahead by leaving them unglazed and when ready to serve, warm them in a 350ºF oven for 5 minutes, then add the glaze.
– see the original apple turnover recipe here
Let me know what other type of recipes you would like to see in the future! Enjoy your day, sweet friends!

---
LET'S KEEP IN TOUCH!
Subscribe to Blog | Follow on Instagram
Follow on Pinterest | Follow on Facebook