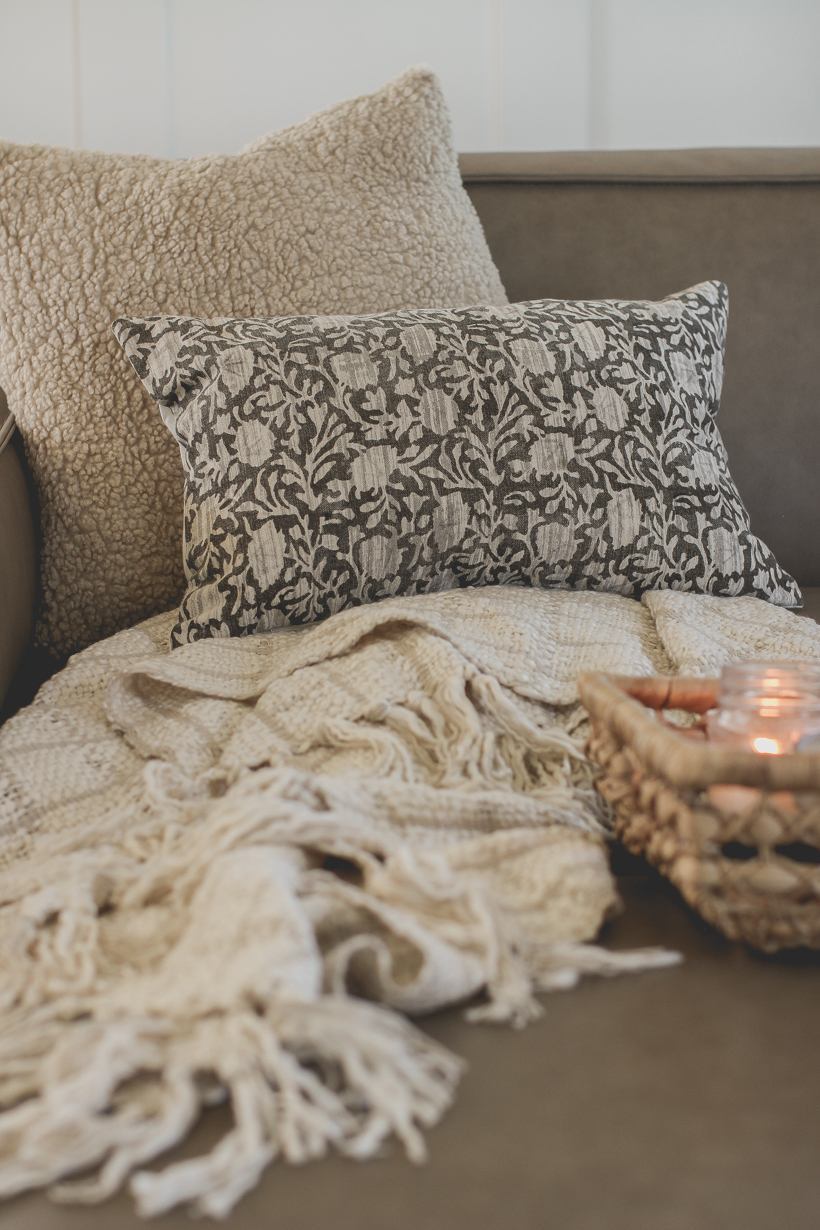 I know we're still a week away from the "official" start of fall, but I'm ready for all the warmth and comfort this beautiful season brings. I'm a huge believer in simple seasonal decorating. It's less overwhelming in time and effort and keeps the house from feeling crowded with extra clutter. But there are a few subtle swaps I make in our home this time of year, and I'm going to share them with you over the next couple weeks.
Pillows and throw blankets are the ultimate sign of coziness. They are soft, warm and invite you to come snuggle up and stay awhile. One of the easiest seasonal swaps you can make is adding a few throw pillows to your sofa, bed, chairs, etc. that have a variety of textures, pattern, and color. I personally love a good palette of beautiful neutrals, with little pops of soft olive green or faded burgundy.
Below you'll find the pillows and throws I just added to my living room for fall, plus a whole collection of my favorite fall pillows above & below $30 and my favorite cozy throws. I hope this helps bring a little bit of warmth and inviting ambiance to your spaces as we welcome this new season.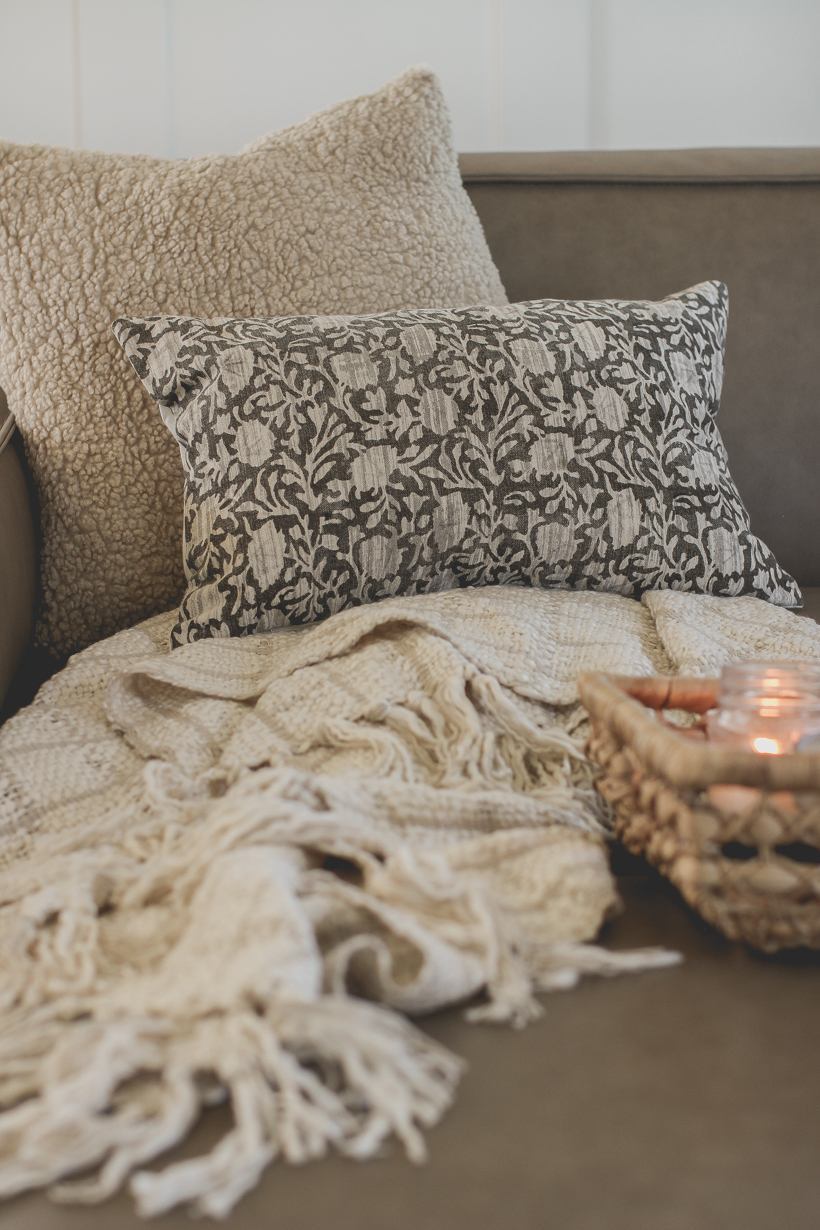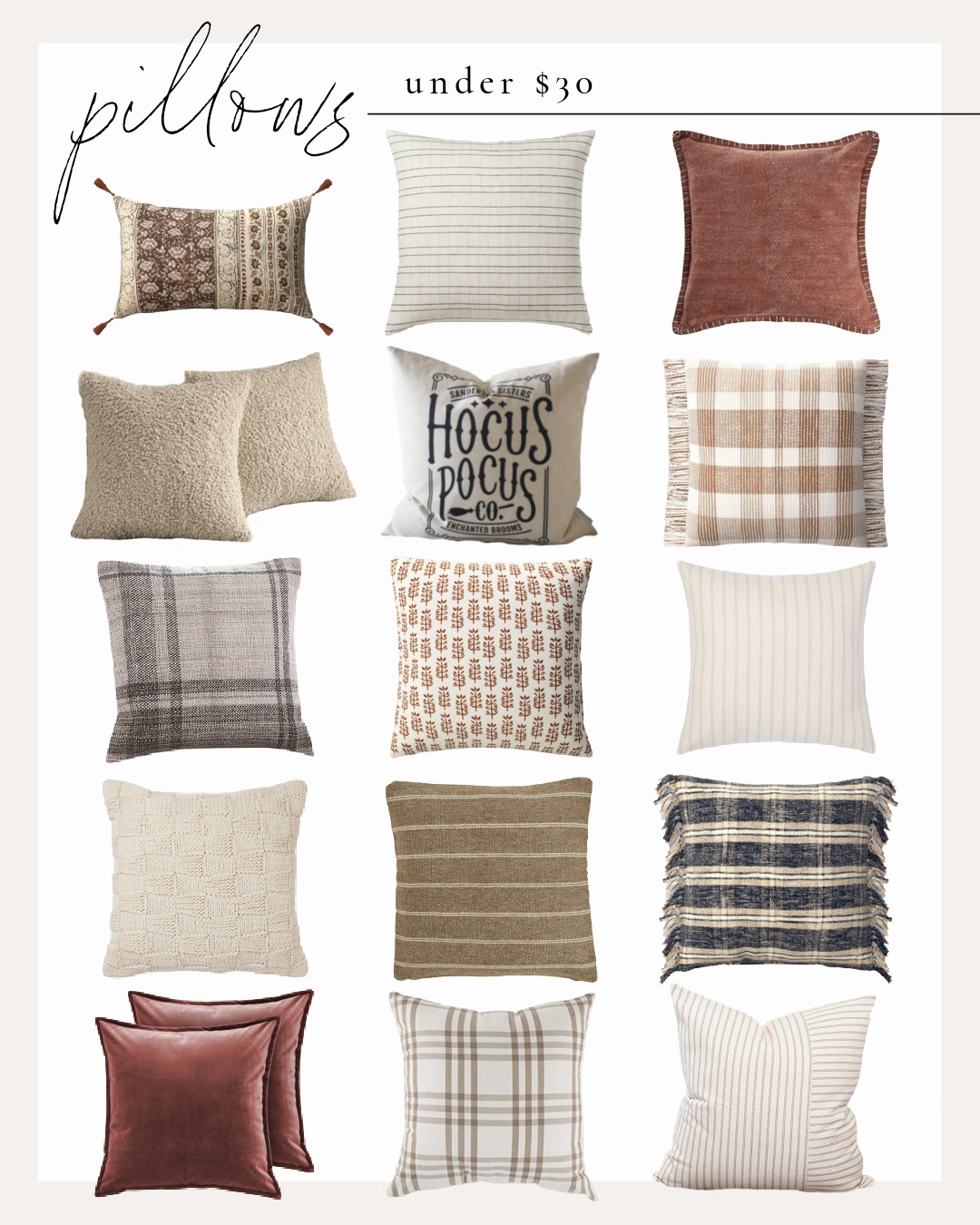 1 Floral Lumbar Pillow | 2 Oversized Woven Windowpane Throw | 3 Embroidered Edge Throw | 4 Soft Wool Cover
5 Hocus Pocus | 6 Plaid with fringe | 7 Brixley Plaid | 8 Embroidered Botanical | 9 Neutral Striped
10 Basket Weave Knit Throw | 11 Pinstriped Flatweave | 12 Woven Plaid
13 Velvet Cover | 14 Neutral Plaid | 15 Patchwork Stripes
SHOP THE POST: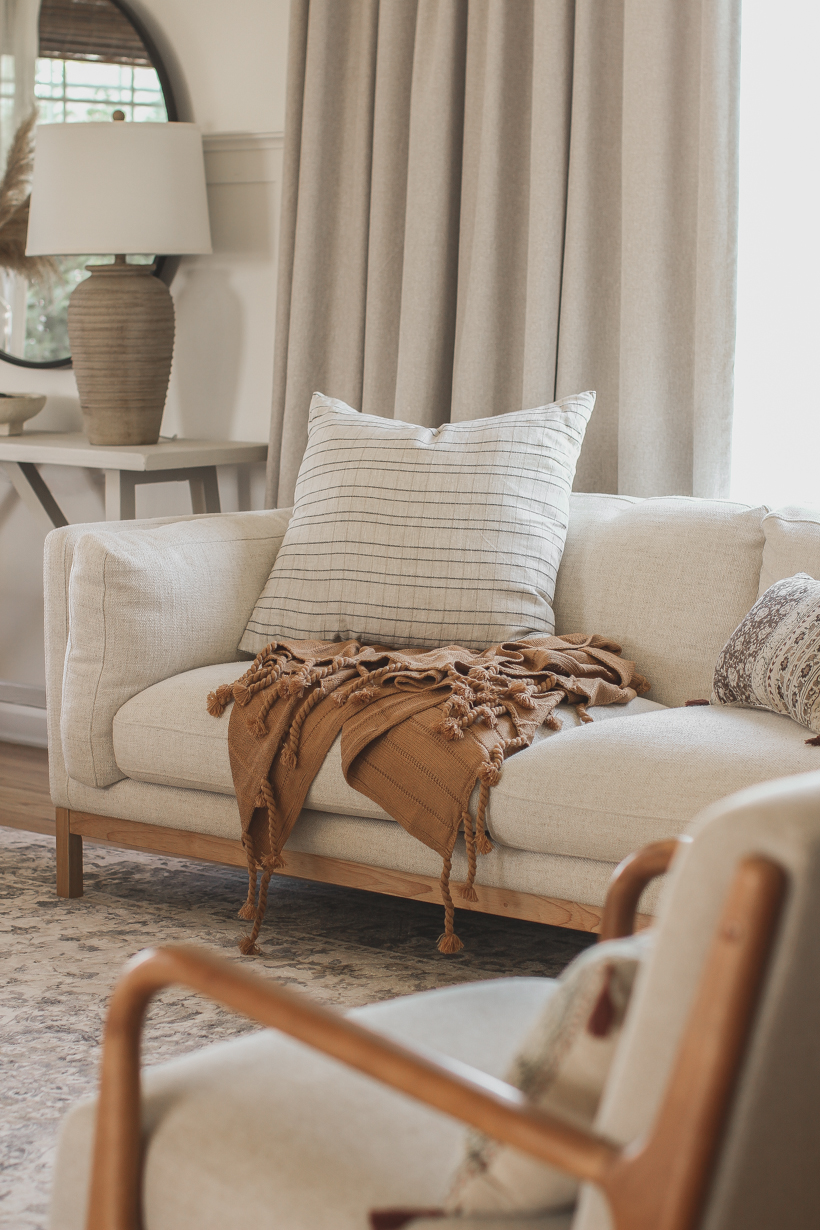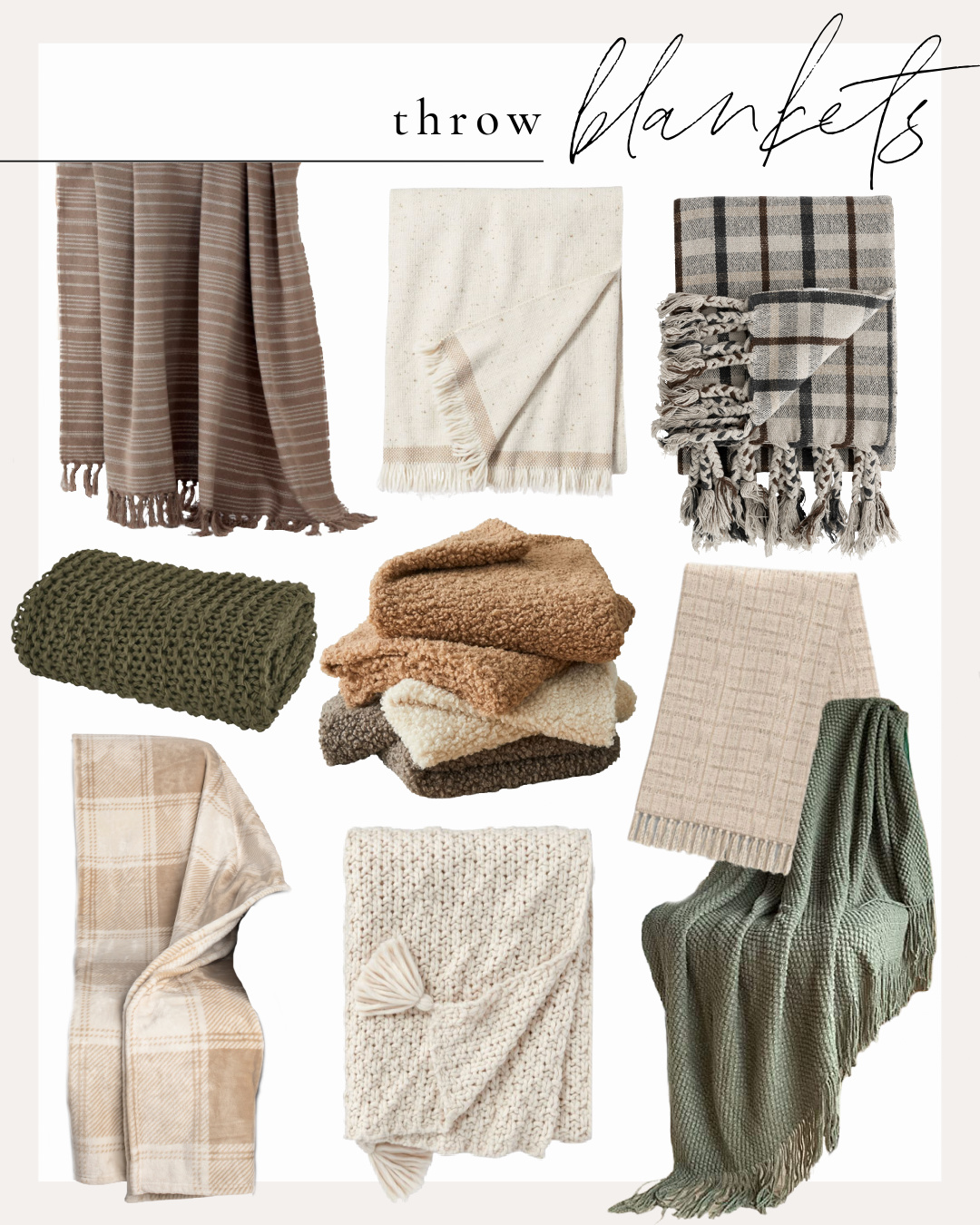 1 Recycled Cotton Fringe Blanket | 2 Striped Border Throw with Fringe | 3 Plaid Tasseled Throw
4 Kyller Large Knit Throw | 5 Faux Shearling Throw | 6 Woven Windowpane Throw
7 Johnny Plaid Printed Throw | 8 Chunky Knit Reversible Throw | 9 Knitted Throw Blanket with Tassels
SHOP THE POST: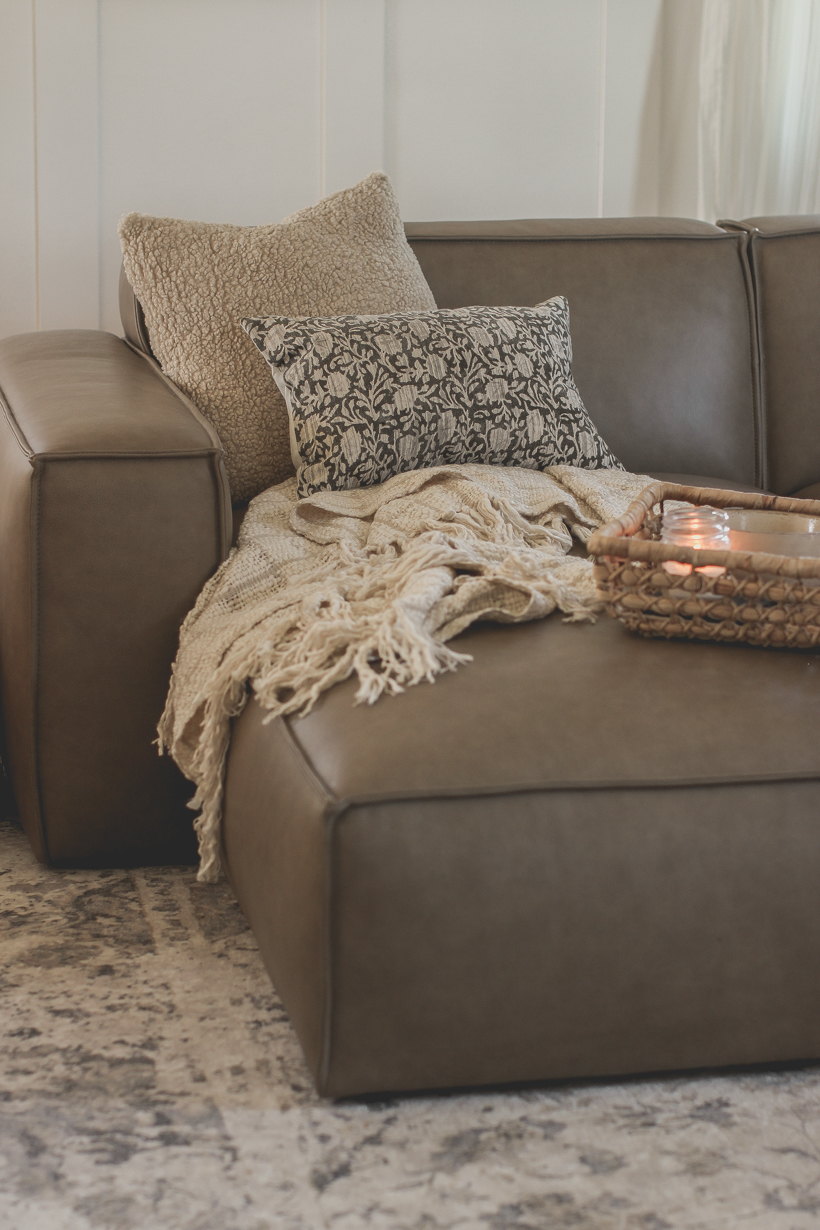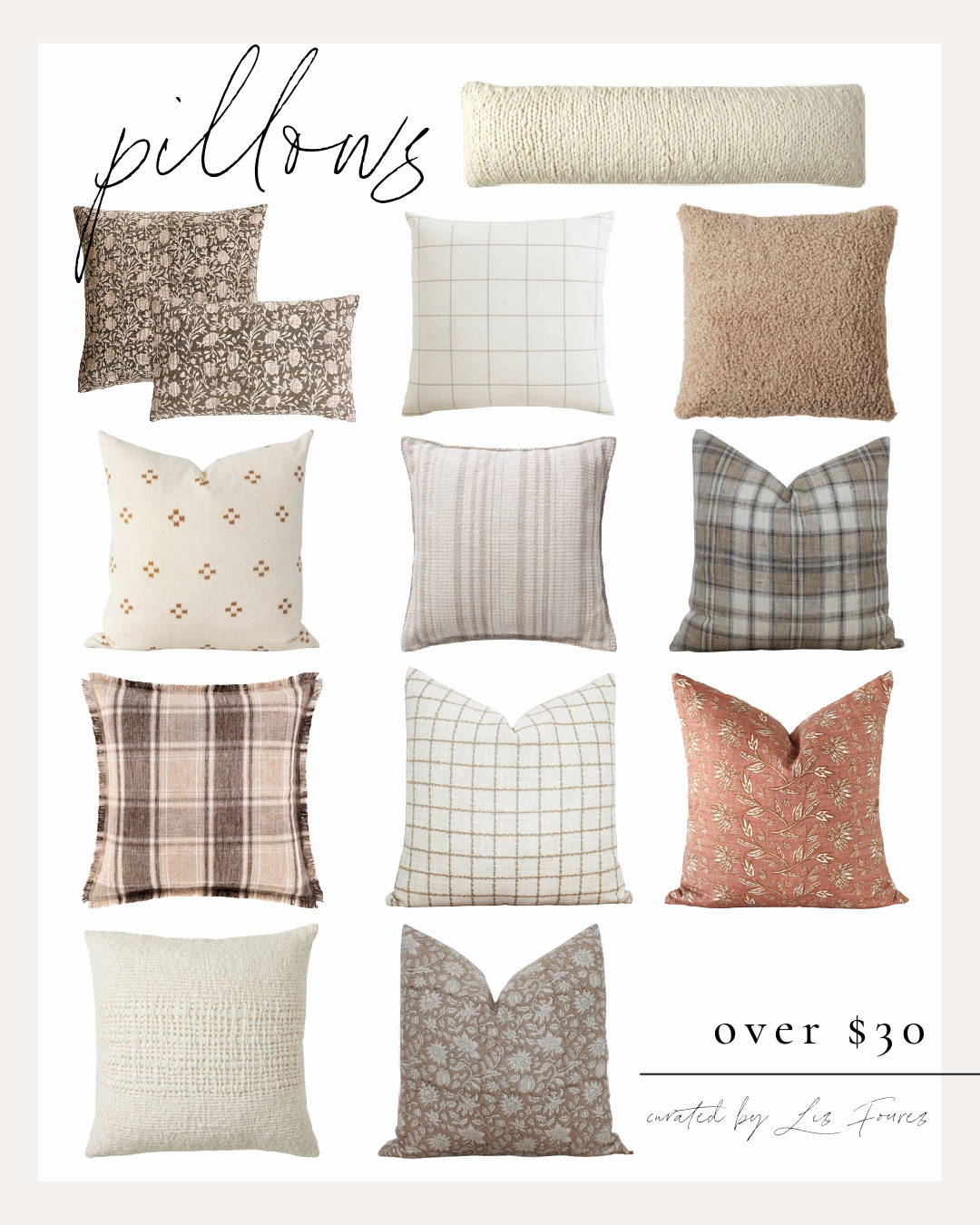 1 Oversized Wool Lumbar | 2 Botanical Block | 3 Linen Windowpane | 4 Cozy Faux Shearling | 5 Boho Beige and Orange
6 Tonal Stripes | 7 Plaid Throw | 8 Plaid and Fringed edge | 9 Farmhouse Windowpane
10 Floral Terracotta | 11 Cozy Weave | 12 Fall Botanical
SHOP THE POST: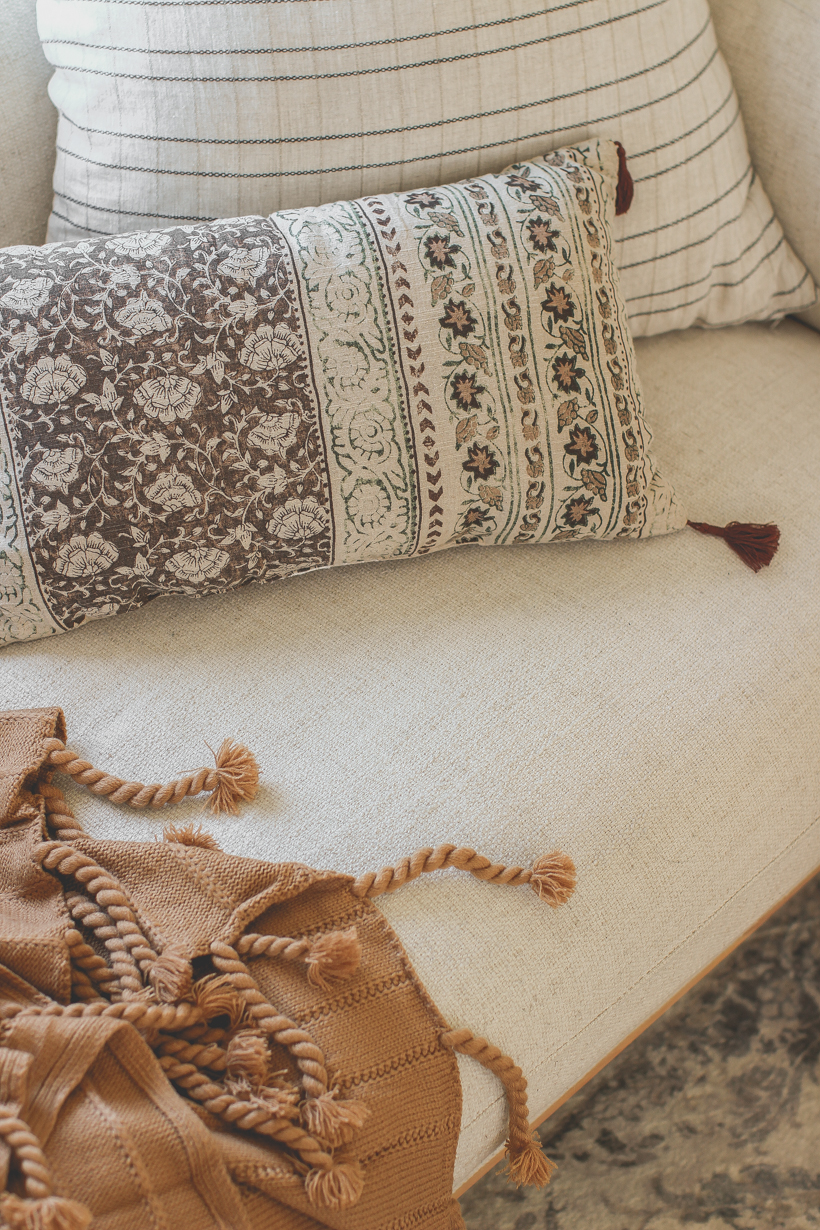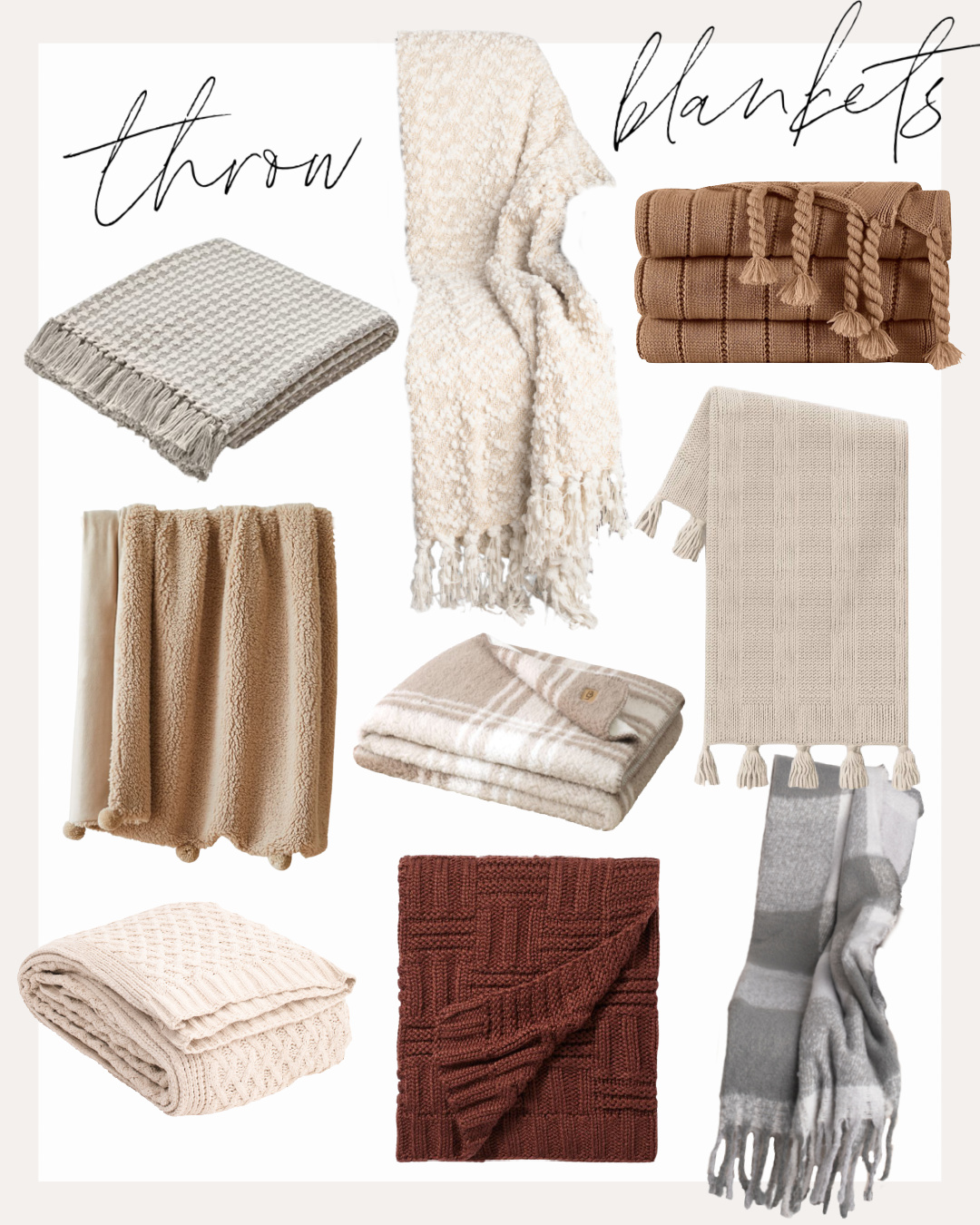 1 Cotton Houndstooth Throw Blanket | 2 Soft Frayed Textured Throw | 3 Solid Throw Blanket with Tassels
4 St. Jude Sherpa Pom Pom Throw | 5 UGG Hailey Throw Blanket | 6 Chunky Knit Stripe with Tassels
7 Wave Check Knit Blanket | 8 Basket Weave Knit Throw | 9 Lily Plaid Faux Mohair Throw
SHOP THE POST: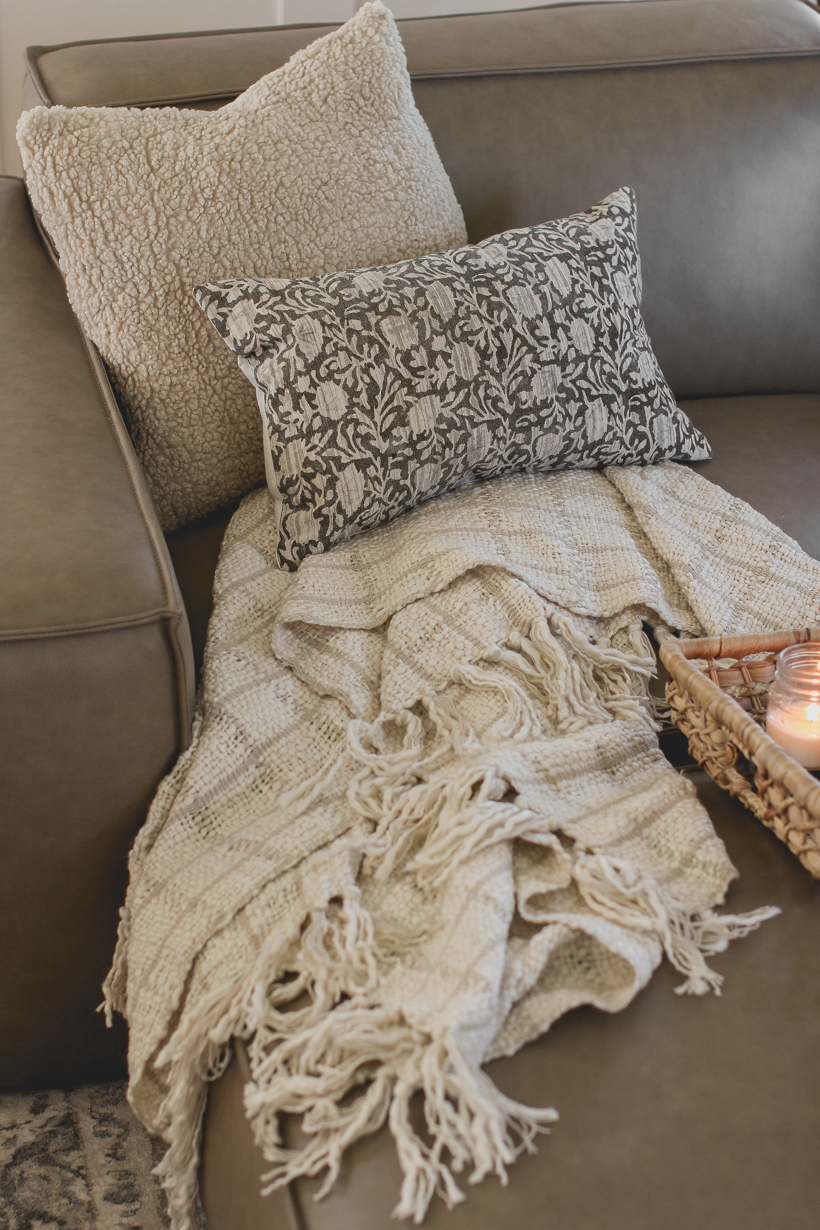 Now go get cozy. ☺️
As always, I sincerely appreciate you shopping through the links I share, which allows me to make a small commission from your purchase while your purchase price stays the same. When you use my affiliate links, I'm better able to create content for this blog as well as support my family, and I thank you from the bottom of my heart for supporting what I do!
---
Shop my Posts | Shop my Amazon Store
Join our Community | Follow on Instagram
Follow on Pinterest | Follow on Facebook