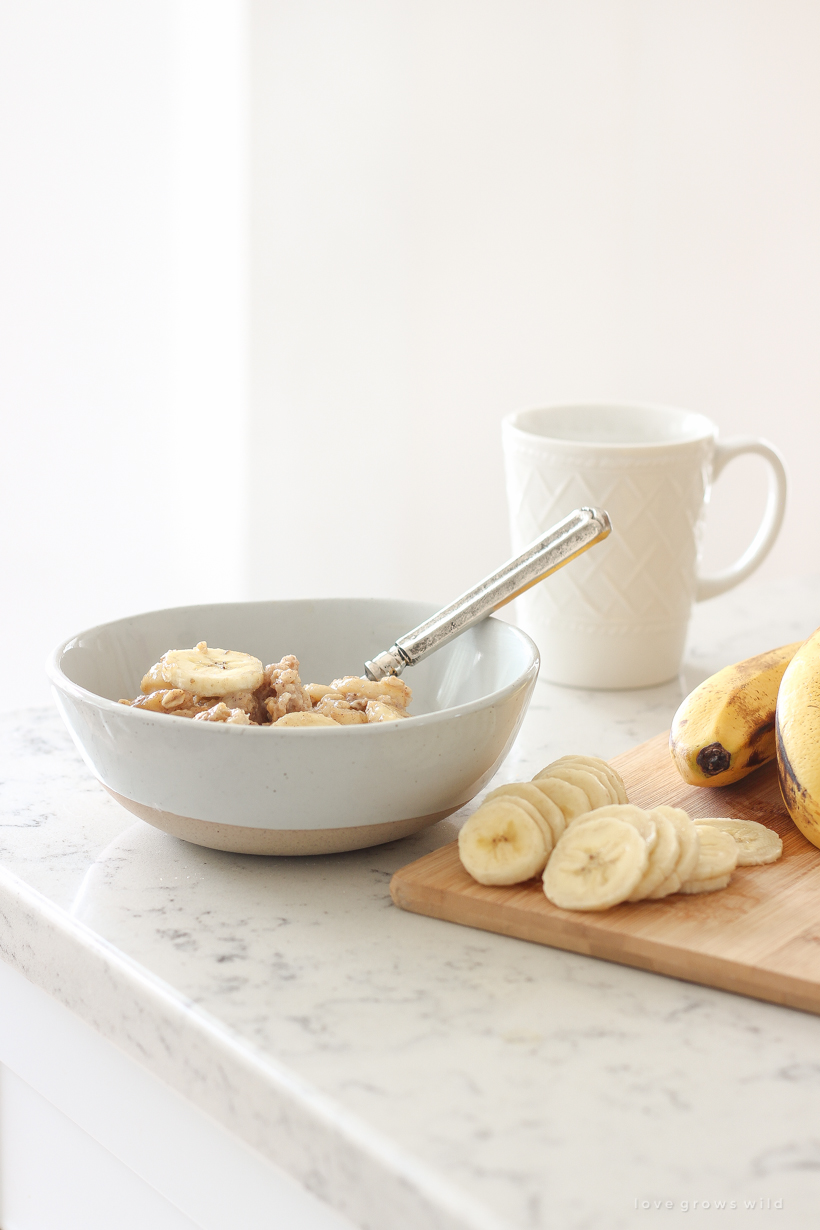 Looking for a healthy breakfast idea that is delicious and filling and easy to make? Want something you can prep ahead at the beginning of the week for a quick, nutritious, hearty breakfast on busy mornings? I have just the recipe for you, my friend. If you've been around Love Grows Wild for awhile, you may remember some of the yummy baked oatmeals I've made in the past, and today I'm adding a new flavor for you to try: Peanut Butter Banana Baked Oatmeal.
What I love so much about making a big batch of baked oatmeal like this is that it's an easy way to feed a crowd OR to prep ahead breakfast for yourself for the week. This recipe makes about 6 servings, so there is plenty to go around! You won't find a bunch of added sugar like some of the oatmeal packets you can buy at the grocery store, and it's only sweetened with a bit of honey and the natural sweetness of the bananas.
I personally like to have little bites of banana all throughout the oatmeal as it bakes and then some fresh slices of banana on top once it comes out of the oven for a different texture. Some pecans or walnuts sprinkled on top is yummy too! The classic combination of peanut butter and banana is perfect in this oatmeal recipe, and I think you'll be surprised just how filling it is! I can't wait for you to try it.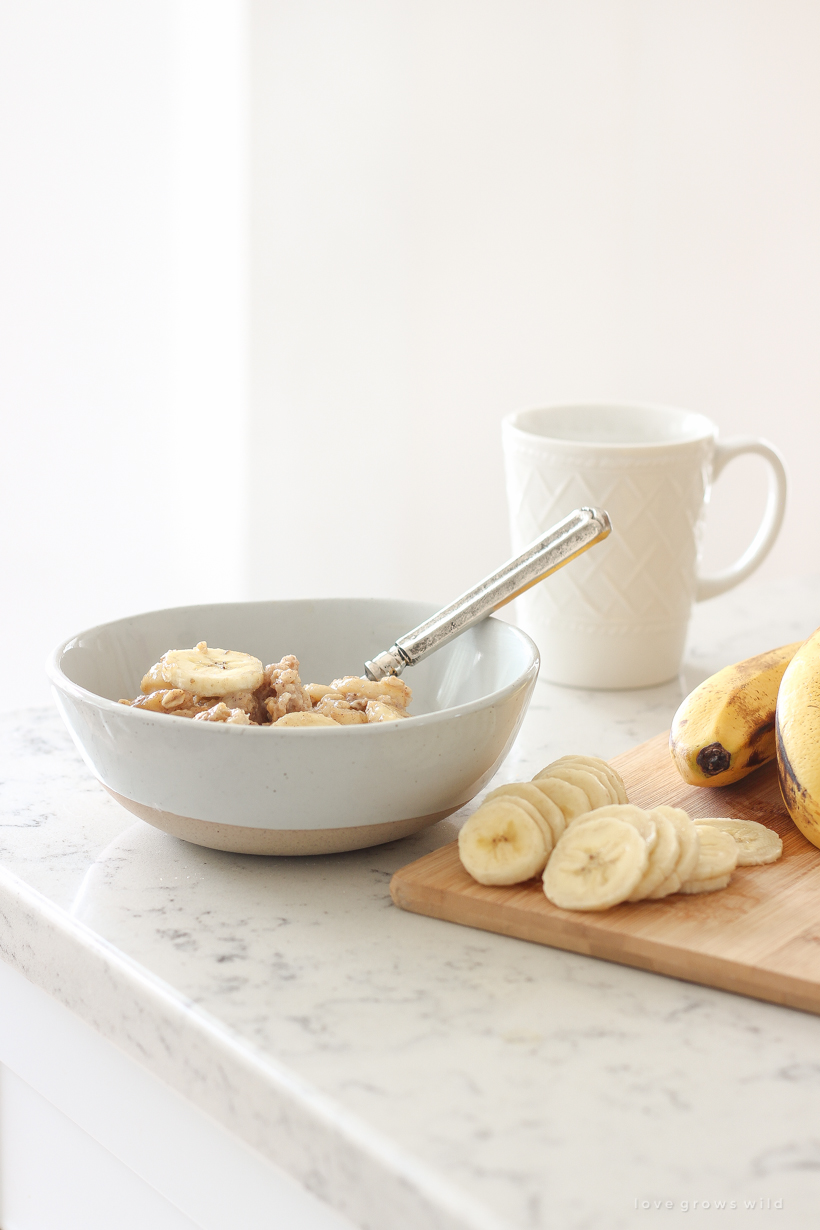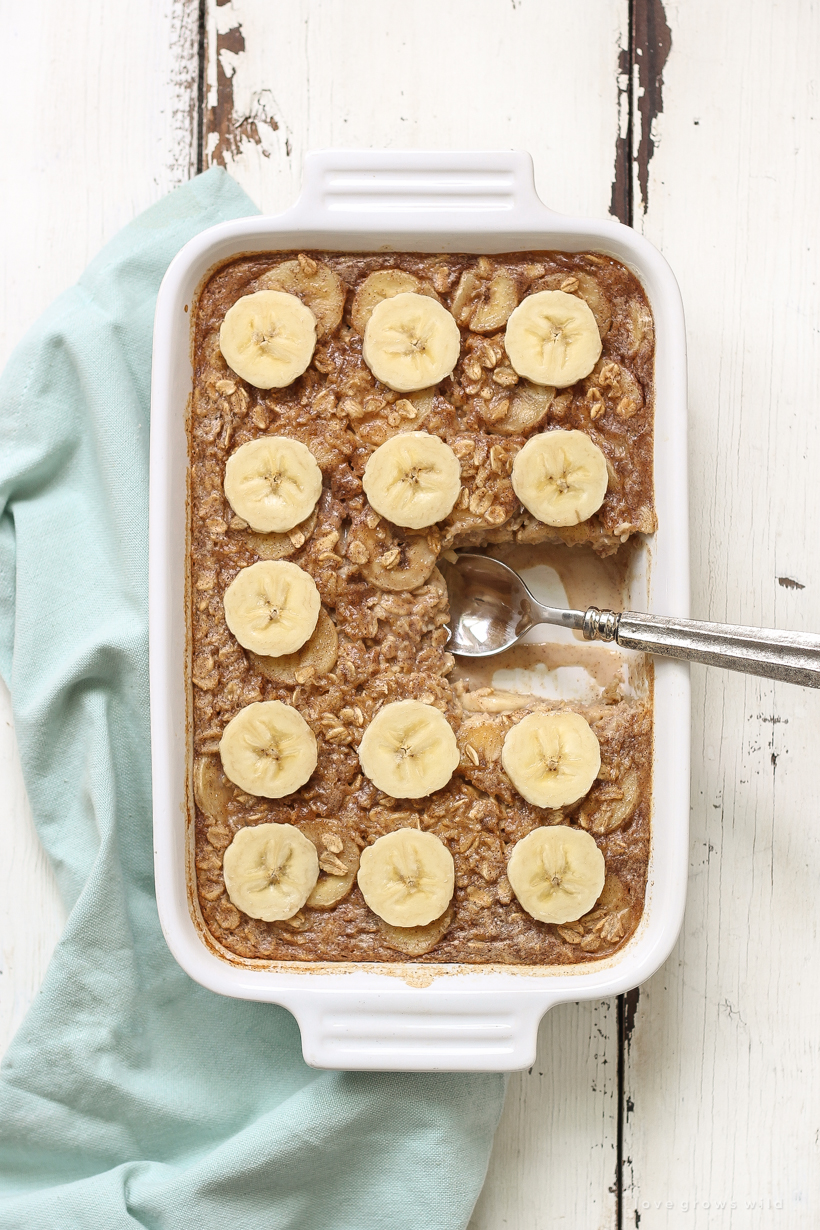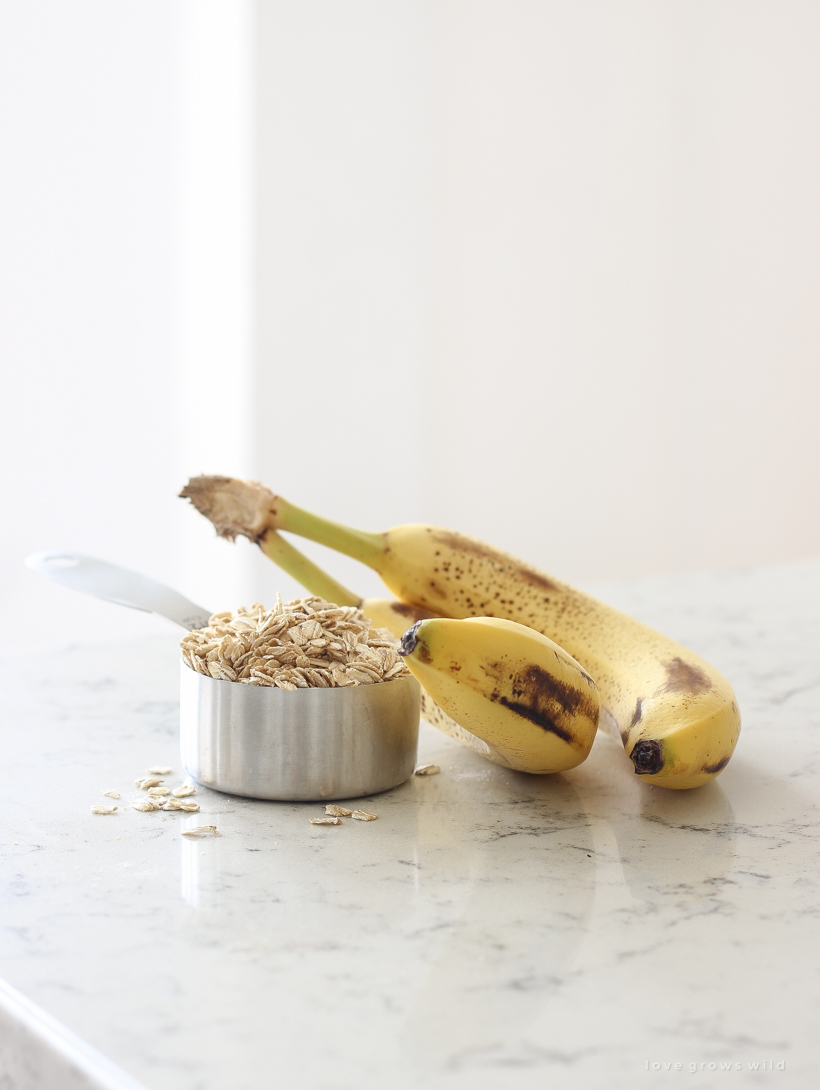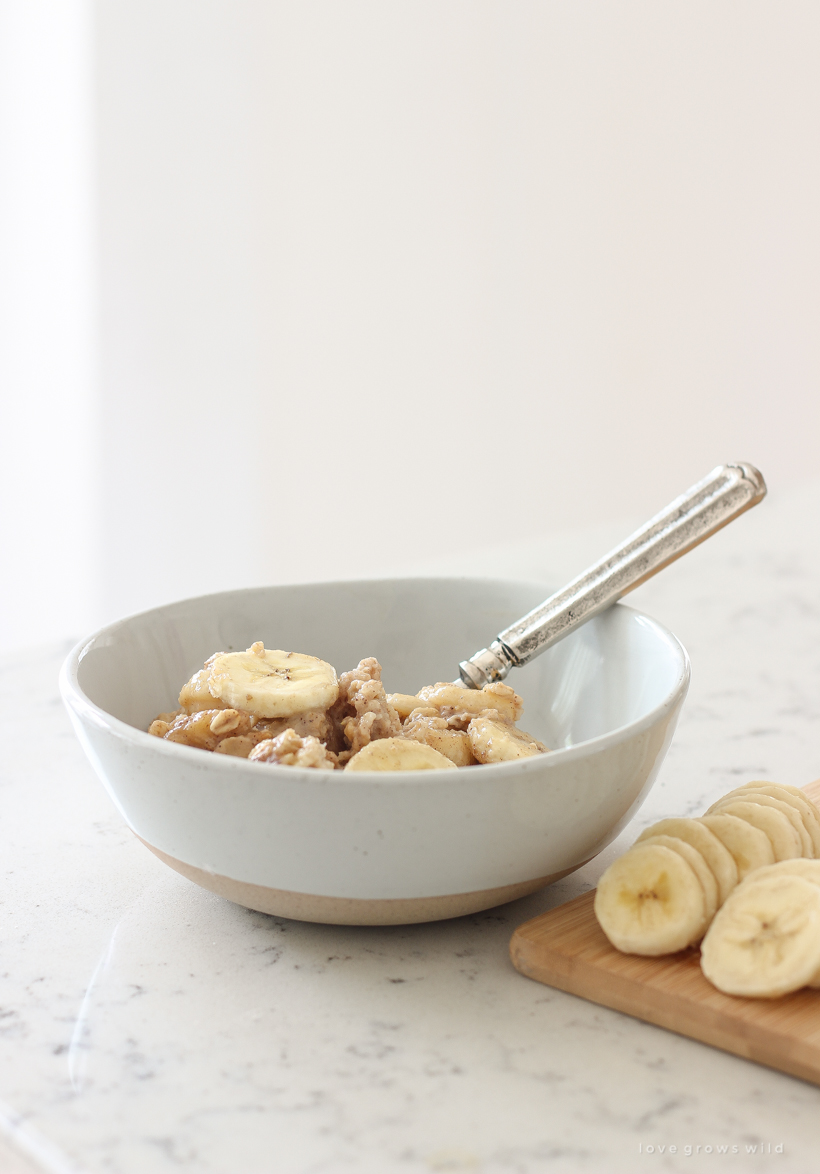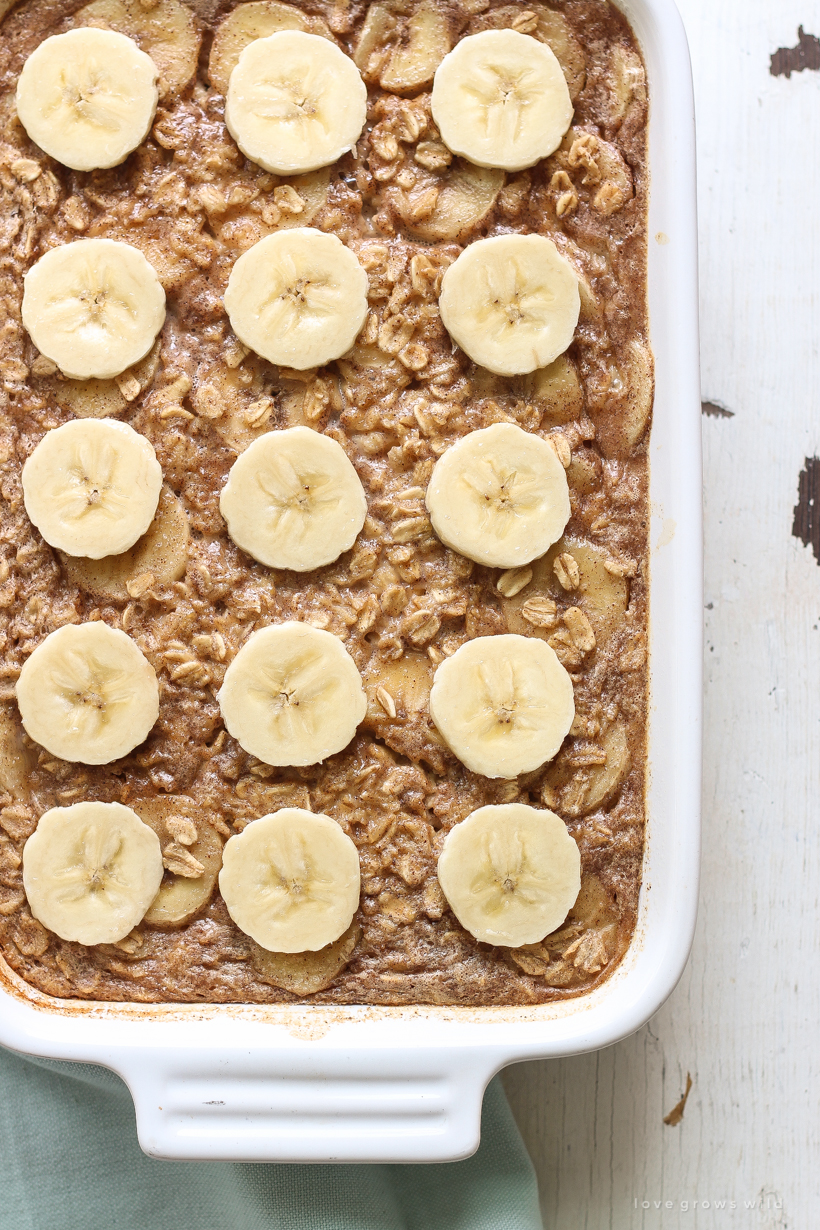 PEANUT BUTTER BANANA BAKED OATMEAL
INGREDIENTS:
2 cups old-fashioned oats
1 teaspoon baking powder
1 teaspoon cinnamon
1/4 teaspoon salt
2 cups milk
1 large egg
¼ cup creamy peanut butter
2 tablespoons honey
1 teaspoon vanilla
2 ripe bananas, sliced
for topping: 1 ripe banana, sliced
INSTRUCTIONS:
Preheat oven to 350ºF and spray an 8″ square baking dish or pie plate with nonstick cooking spray.
Add the oats, baking powder, cinnamon, and salt in a medium bowl and stir to combine. In another large bowl, whisk together the milk, egg, peanut butter, honey, and vanilla.
Add the oat mixture to the wet ingredients and stir to combine. Gently stir in 2 of the sliced bananas and transfer the mixture to the greased baking dish. Bake for 25-30 minutes until the center is mostly set. Top with remaining sliced banana and cool slightly before serving.
____________
MORE BREAKFAST IDEAS: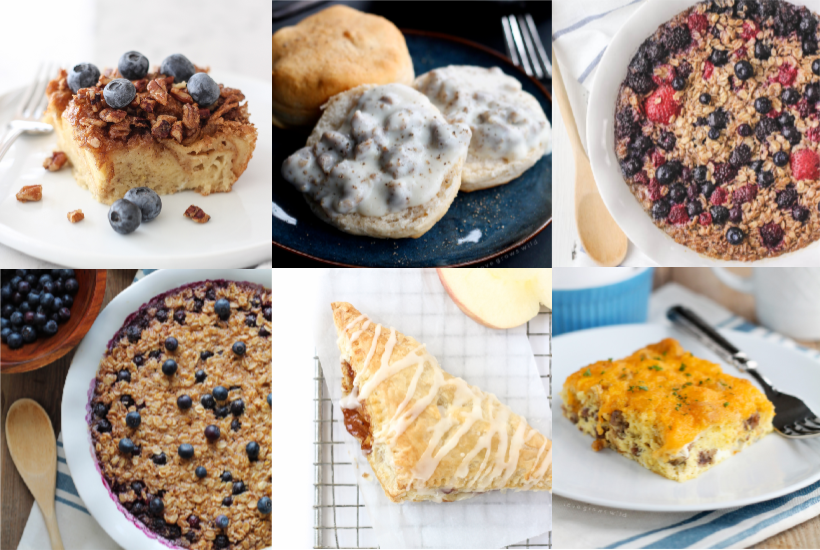 Overnight Baked French Toast | Biscuits and Gravy | Triple Berry Baked Oatmeal
Blueberry Lemon Baked Oatmeal | Apple Turnovers | Sausage and Cheese Breakfast Casserole
____________
Enjoy, sweet friend! If you try any of my recipes, I'd love to see what you make by tagging me in your photos + stories!
IG: @lizlovegrowswild + #lovegrowswild
---
Subscribe to Blog | Follow on Instagram
Follow on Pinterest | Follow on Facebook