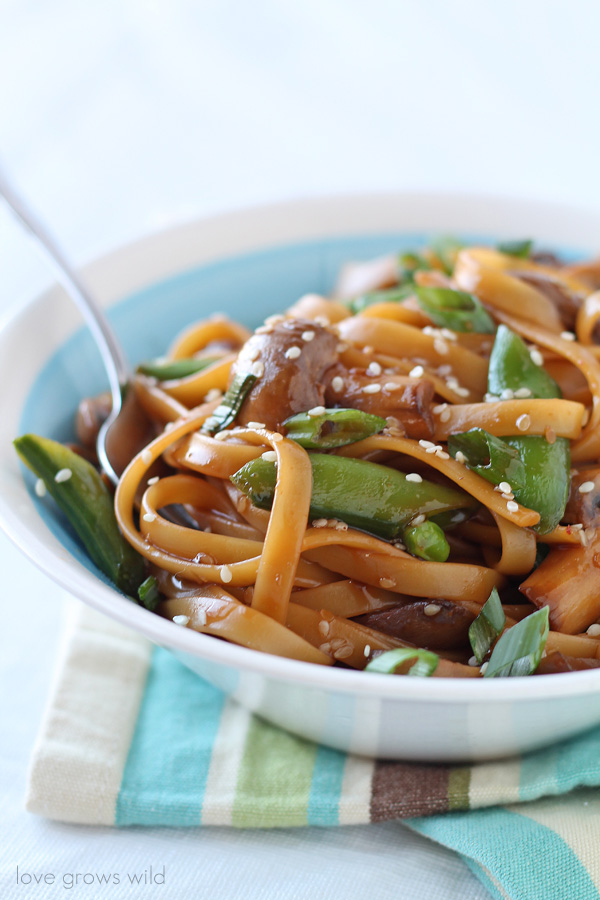 I have a little confession to make…
So I know I've been on a little bit of a dessert and breakfast bender here for awhile now, and dinner ideas have become few and far between. Let's face it… gooey, fudgy, Reese's stuffed brownies and fluffy, tender pancakes slathered in butter and syrup are just way more fun to blog about (and eat!) than pork chops or broccoli. Am I wrong??
But I know that in real life, we're not all baking decadent desserts everyday or making a fabulous brunch spread.. we're making dinner. Every night. And we get bored with the same chicken or spaghetti or tacos all the time. And we don't have a lot of time to spend slaving in the kitchen all day. We need quick, easy, delicious meals that everyone will eat. No, not just eat… but love. AND they need to be healthy too. Is that so much to ask? I think not!
So do you see where this is going? I have a whole list of dinner and side dish ideas I can't wait to share with you, and this first one is going to blow you away… Asian Noodles with Snow Peas and Mushrooms!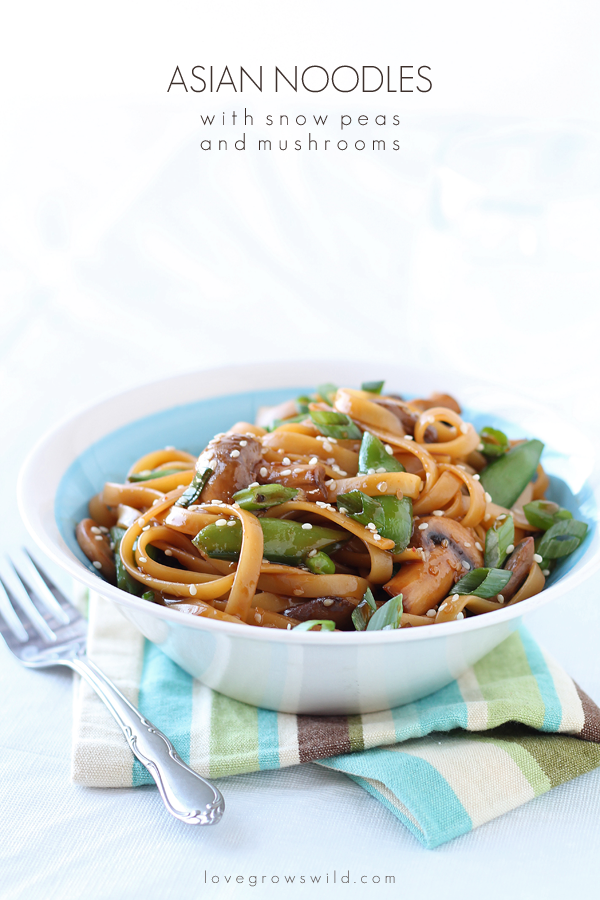 I've tried a few Asian-inspired recipes at home before, but none of them wowed me like this one did. Not only did it have incredible flavor, but it only took me 20 minutes to make… start to finish! No joke! In the time it takes to boil the noodles, you can have the veggies cooked and a quick sauce made that might be the best I've ever tasted!!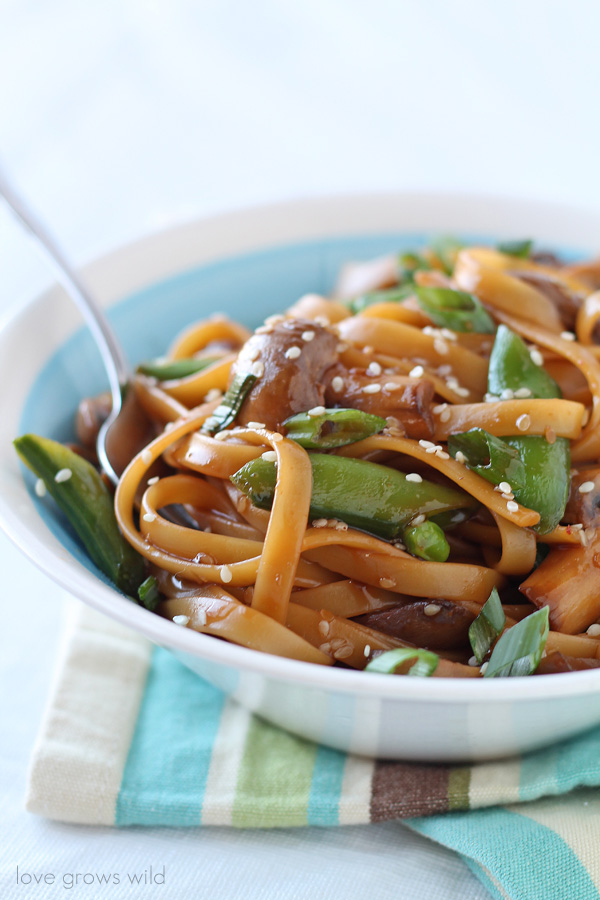 I did have to buy a couple new ingredients for my pantry the first time I made this dish, but I use them CONSTANTLY now. Sesame oil, sesame seeds, and Sriracha. Have you ever cooked with sesame oil before? You MUST try it! The second that oil starts to heat up in the hot pan, the smell that will fill your kitchen is yuuummy. If there's one thing you skip out on in this meal, do not let it be the sesame oil! That combined with those tiny little sesame seeds seriously make this dish. I'm drooling just typing this!
Sriracha was also a new addition to my kitchen, and while you can substitute any hot sauce you have for this spicy chili sauce, Sriracha definitely gives the dish a more authentic flavor. I'm excited to try it in more recipes soon too!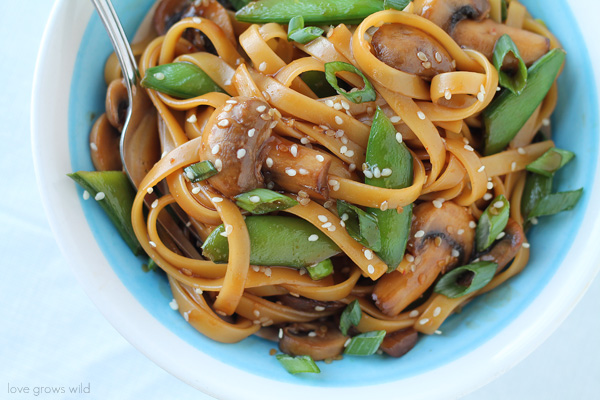 I use sliced mushrooms and snow peas in this recipe, but feel free to sub in other veggies that you like too. I once tried using a bag of frozen stir fry vegetables, but it just didn't have the same fresh flavor, and I haven't tried it that way since. I'm crazy obsessed with mushrooms and just love the combination of the dark, rich sauce with these meaty mushrooms cooked in sesame oil. I could probably eat a whole bowl of just the mushrooms and sauce! But the snow peas are super fresh and crisp and add the perfect balance to the dish. It's a match made in Heaven.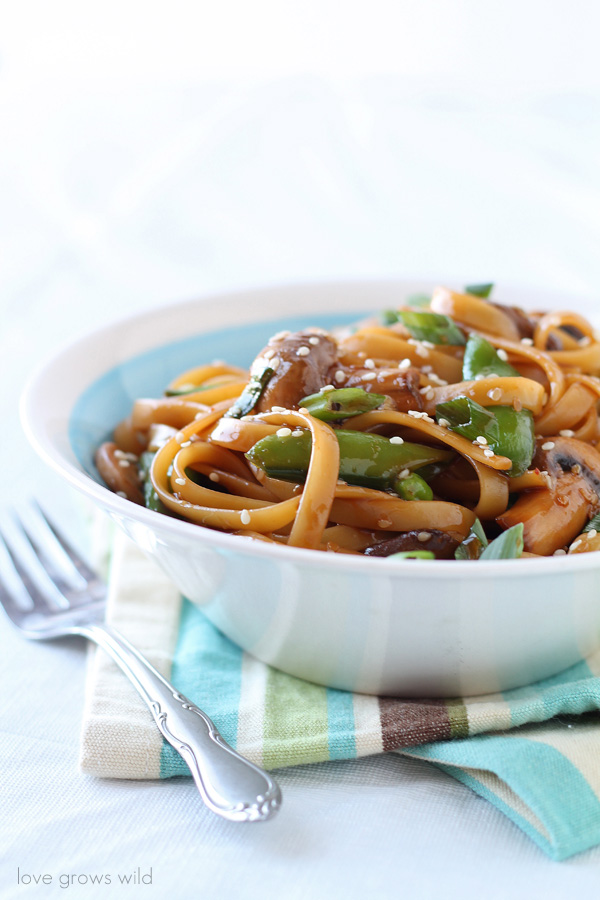 The sauce is a combination of soy sauce, honey, chicken stock, and Sriracha, and a little bit of cornstarch makes the sauce nice and thick to coat all those beautiful, long noodles. I prefer fettuccine for this dish, but linguine or spaghetti works too!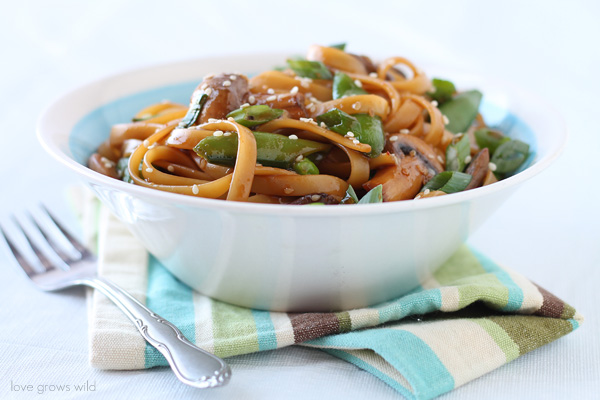 So here's my work flow when I cook this recipe: First I boil the noodles. While those are bubbling away, I chop the veggies and boil the snow peas. Then I saute the remaining veg and make the sauce. By the time the noodles are ready to be drained, everything else is ready to go! I just mix it all together and serve myself up a big bowl! Oh yeah, and my family too. They're just so needy when it comes to food. 😉
I really can't say enough about how good this dish is… if I could stand in your front yard holding a giant sign that says, "Make these Asian Noodles!" I totally would! That wouldn't be creepy at all, right? Let's just say that we've probably had this meal at least once a week for the past 2-3 months. It's THAT good. The ingredients are cheap, it's SO quick to make, and I'm feeding my family a delicious, healthy meal that I can feel good about. I'm telling you, this one's a winner! Definitely add it to your dinner rotation!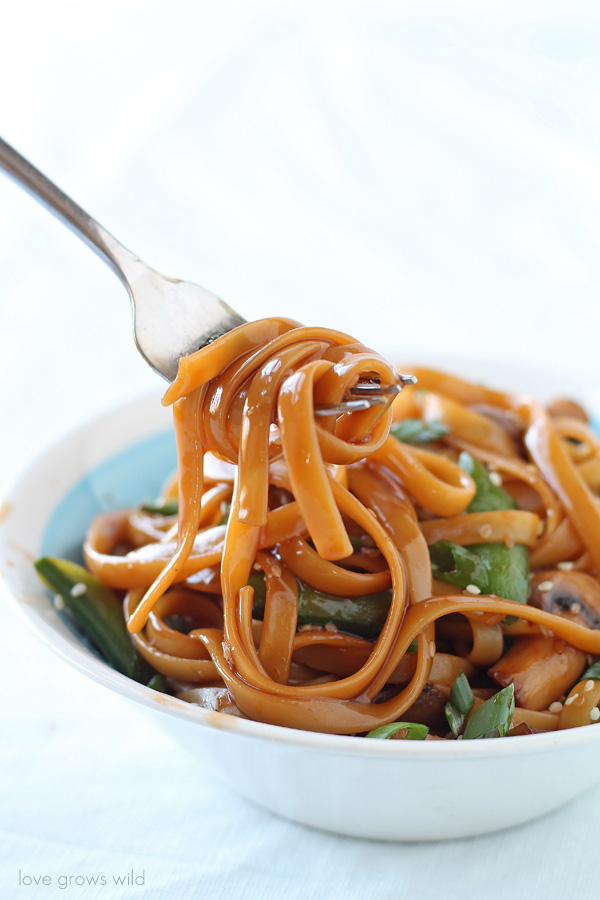 Like what you see? Subscribe to Love Grows Wild so you'll never miss a post!
Follow along on Pinterest, Google+, Instagram, and Facebook for more fun!
Asian Noodles with Snow Peas and Mushrooms
Dinner on the table in LESS THAN 20 minutes! These Asian Noodles with Snow Peas and Mushrooms combine fresh, healthy ingredients and a flavorful homemade sauce in less time than it takes to boil the noodles!
INGREDIENTS
2 tablespoons sesame oil
2 green onions, chopped
1 tablespoon sesame seeds
8 ounces button mushrooms, sliced
¼ cup soy sauce
¼ cup honey
¼ cup chicken stock
1 tablespoon cornstarch
1 teaspoon Sriracha sauce (or any hot sauce you have)
40 snow peas, ends trimmed and cut in half
½ lb. fettuccine pasta
INSTRUCTIONS
In a large pot, bring water to a boil and cook pasta according to package directions (about 10-12 minutes). Drain and set aside.
In another pot, bring water to a boil and cook the snow peas for 3-5 minutes until tender but still crisp. Drain and set aside.
Meanwhile, heat sesame oil in a large frying pan over medium-high heat. Add green onions, mushrooms, and sesame seeds and cook for 5 minutes, stirring often.
Remove pan from the heat and stir in the soy sauce, honey, chicken stock, and Sriracha. In a small bowl, mix 1 tablespoon of cold water with the cornstarch until smooth and add to the pan. Stir to combine and place pan back on medium-low heat. Once sauce is slightly thickened, add the drained pasta and snow peas and mix well to combine. Serve and enjoy!
NOTES
- To wash your mushrooms before slicing, use a damp paper towel to gently wipe away any dirt.

- If you prep the veggies and cook the sauce while the pasta and snow peas are boiling, the dish should all come together about the same time!
– Recipe slightly adapted from Julia's Album
What kind of dinner ideas do you want to see on Love Grows Wild?
More delicious meals: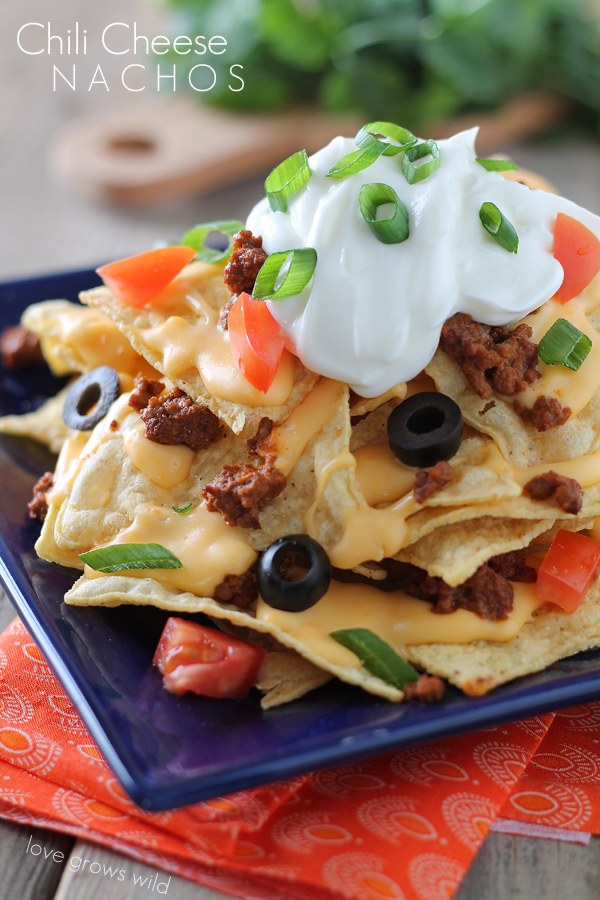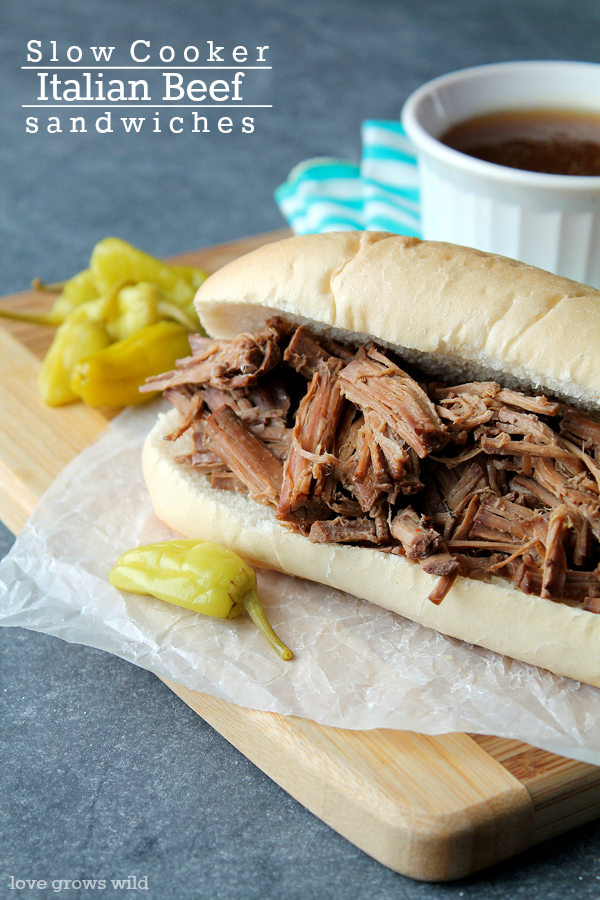 Slow Cooker Italian Beef Sandwiches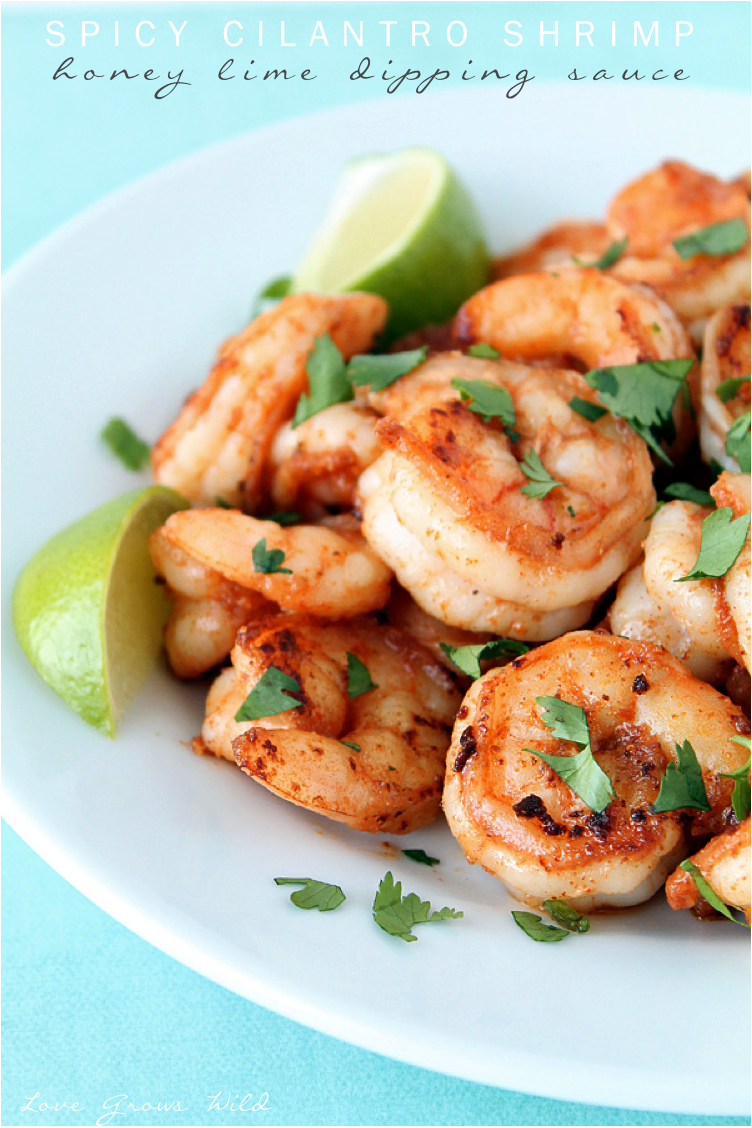 Spicy Cilantro Shrimp with Honey Lime Dipping Sauce
LET'S KEEP IN TOUCH!
Subscribe to Blog | Browse my Shop | Follow on Facebook | Follow on Twitter
Follow on Google+ | Follow on Pinterest | Follow on Instagram