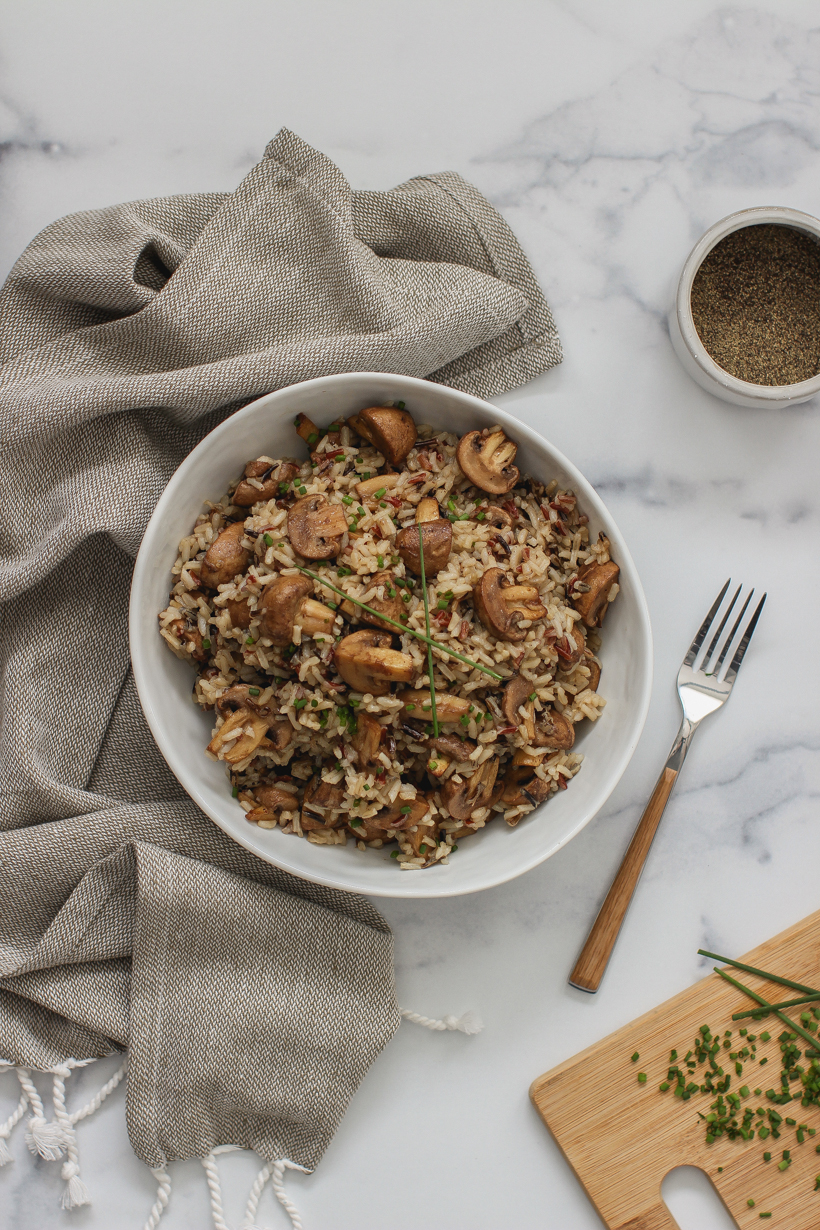 This simple, mouthwatering side dish combines the earthy flavors of wild rice with a savory tang from balsamic marinated mushrooms, creating the perfect balance of texture and flavor. Whether you're looking for hearty side dish or a satisfying stand-alone entree, this recipe has you covered.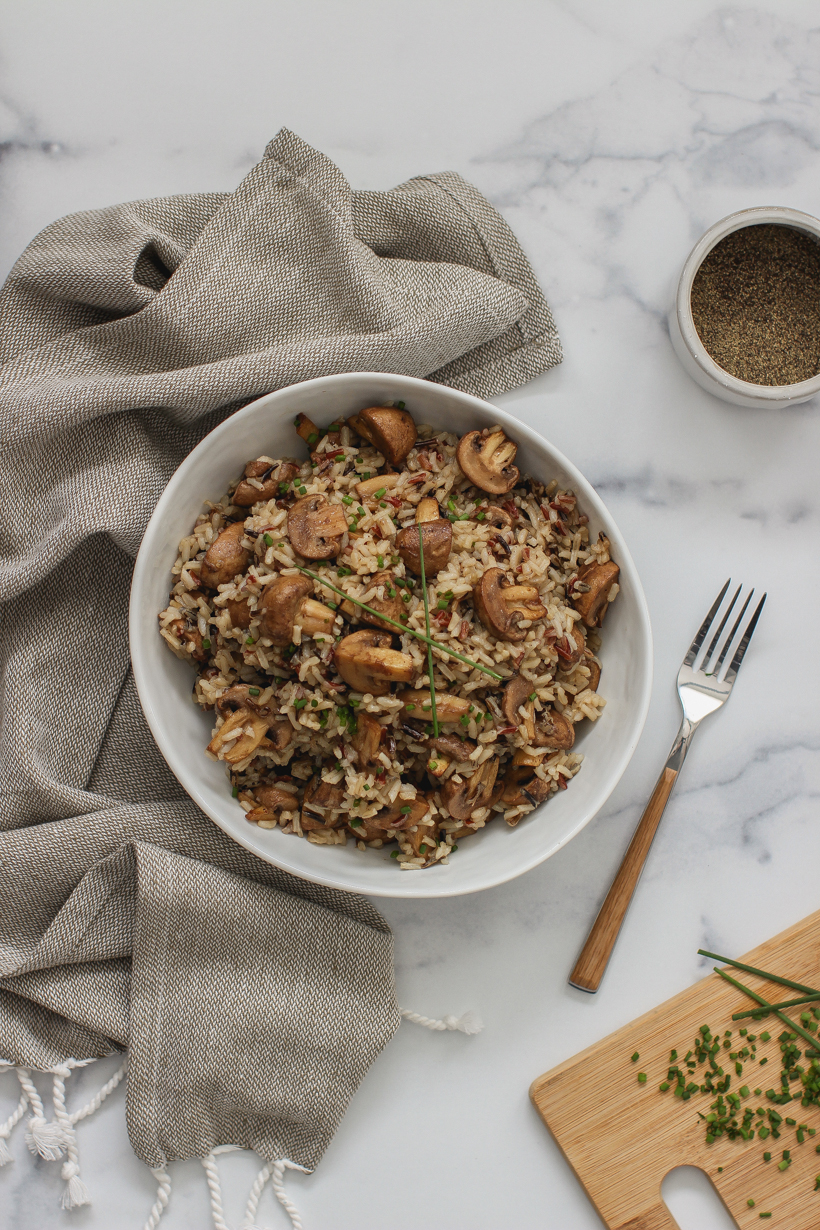 Last winter I shared a recipe for this amazing Balsamic Glazed Pork Tenderloin, and every time I make it, this is the rice side dish I serve. I think I accidentally bought multiple bottles of balsamic vinegar and was trying to come up with different ways to use it, and both these recipes ended up being home runs and feel like warm, satisfying comfort food during the cold weather months.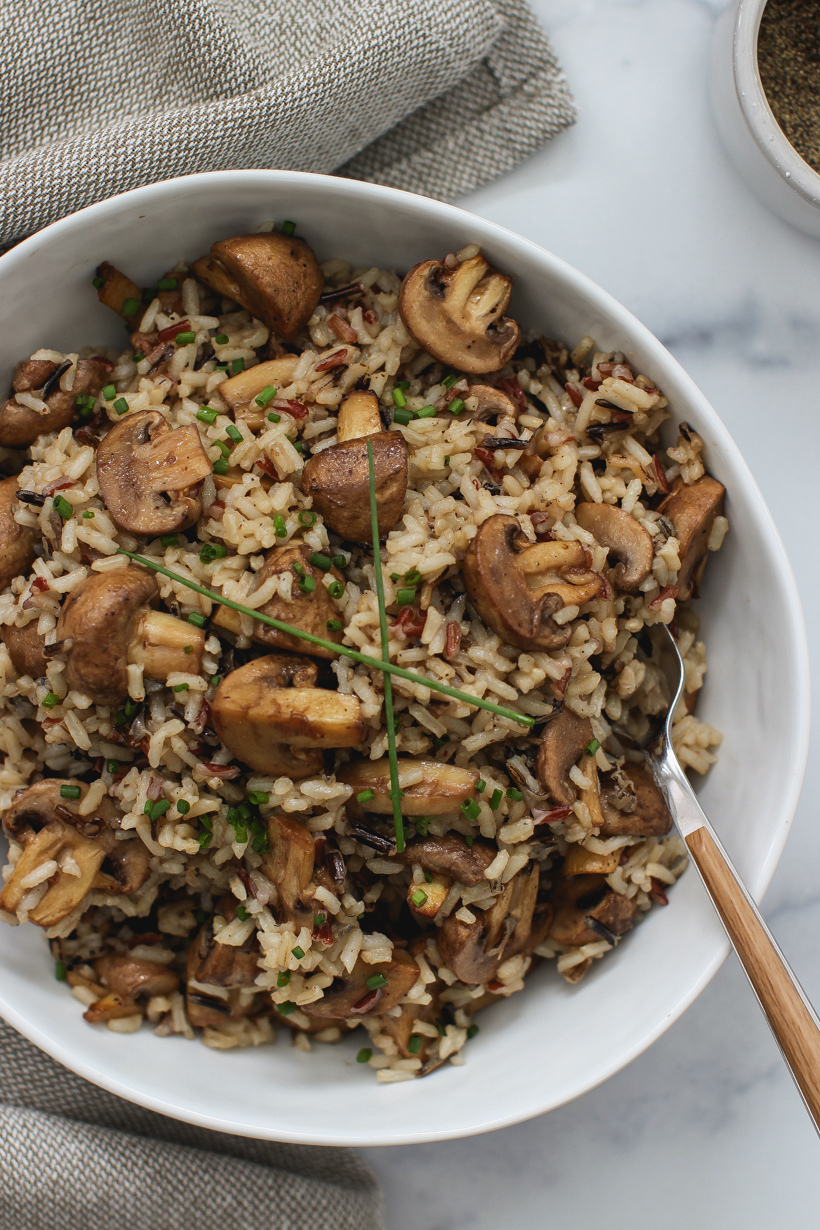 If you're not a fan of mushrooms, wild rice is a delicious side all on its own. It's earthy and nutty and so good served with any kind of meat. But the balsamic marinated mushrooms really make this recipe pop, adding a savory tang and really bulking up the dish to make it super satisfying. I hope you enjoy the recipe!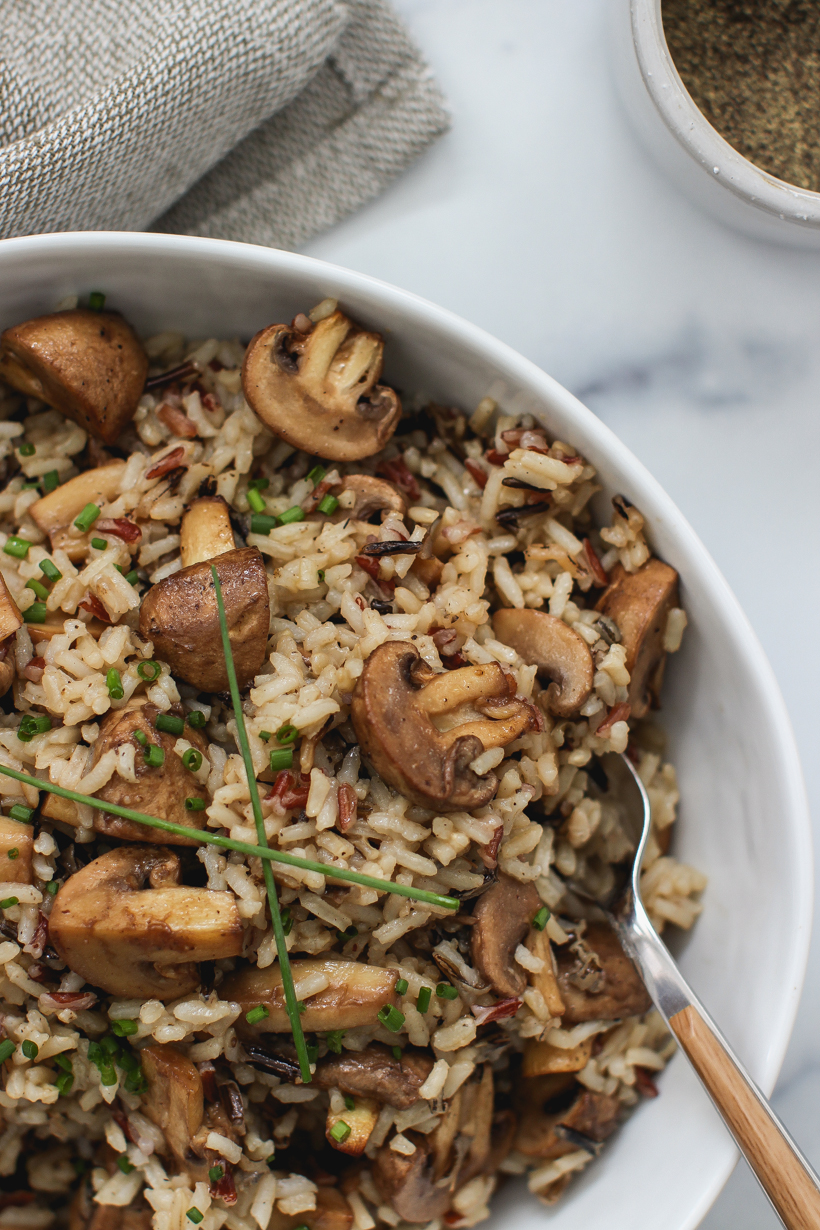 Wild Rice with Balsamic Marinated Mushrooms
INGREDIENTS
16 ounces fresh mushrooms (I use white button mushrooms)
1 cup wild rice (I like Lundberg brand or Rice Select Royal Blend)
1½ cups chicken broth (or amount of liquid specified on rice package)
1 tablespoon unsalted butter
½ teaspoon salt


Marinade:
2 tablespoons extra virgin olive oil
1 tablespoon balsamic vinegar
1 tablespoon soy sauce
½ tsp salt
¼ tsp pepper


INSTRUCTIONS
Preheat the oven to 375 and line a baking pan with foil lightly sprayed with cooking spray.
Prepare the mushrooms by wiping them clean with a damp paper towel. Slice the mushrooms in half or large mushrooms into quarters. Place in a large bowl and add olive oil, balsamic vinegar, soy sauce, ½ teaspoon salt and ¼ teaspoon pepper. Gently toss until all mushrooms are well coated and allow to marinate for 15 minutes.
Transfer the mushrooms to the lined baking pan and roast in the oven for 20 minutes.
Meanwhile, add chicken broth to a large pot and bring to a boil. Add wild rice, butter and ½ teaspoon salt to the broth and stir to combine. Reduce heat to low and cover with a lid, cooking the rice for 15 minutes. Remove the pot from heat and allow to rest for 5 more minutes with the lid on to finish cooking.
Add the roasted mushrooms and any liquid on the baking pan to the wild rice and stir to combine. Season with salt and pepper to taste.