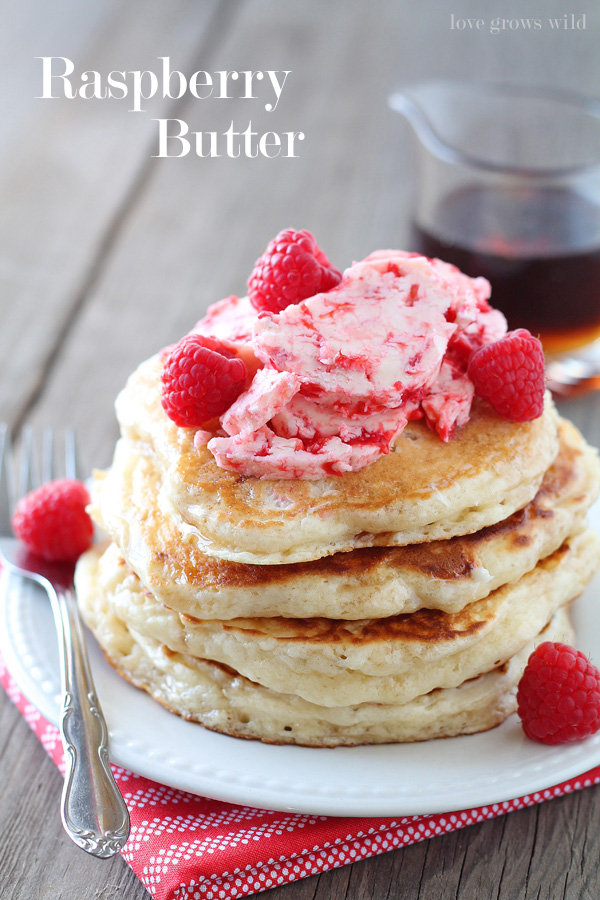 Given my recent string of breakfast-related recipes, today's post should come as no surprise. Lately, I've been all about the breakfast foods… creamy apple cinnamon baked oatmeal, tender, fluffy buttermilk pancakes, and let's not forget the healthy stuff too! Blueberry Pomegranate and Strawberry Banana Oatmeal Smoothies are also on my list of favorites! Yes, I think it's official. I love breakfast! And I'm pretty sure it loves me right back. Or at least all that bacon seems to love my thighs. But that's a story for another day! 😉
So all this breakfast talk brings me to today's recipe… Simple, sweet, delicious Raspberry Butter! Have you ever tried making flavored butters? They are so easy to whip together in just a few seconds and make the perfect companion for pancakes, french toast, and muffins.
I personally love adding fruit to my pancakes, but my husband totally rolls his eyes at anything besides plain, boring stacks of flapjacks… Heaven forbid a blueberry fall into the batter! But when I make this yummy berry butter, everyone is happy. I get a sweet fruit topping for my pancakes, and I don't have to hear you-know-who complain about the you-know-what in his pancakes! Gotta keep the peace at the breakfast table, ya know.
This recipe is great for using extra berries that you don't want to go to waste and really could not be simpler to make. All you need is butter, berries, and a smidge of powdered sugar to whip up this tasty topping! Give it a couple seconds in the mixer, roll it into a log, and chill in the refrigerator until you need it!
I'm over at The Recipe Critic today sharing this yummy Raspberry Butter, and I'd love for you to stop by! You don't want to miss this easy recipe!
More breakfast recipes from Love Grows Wild: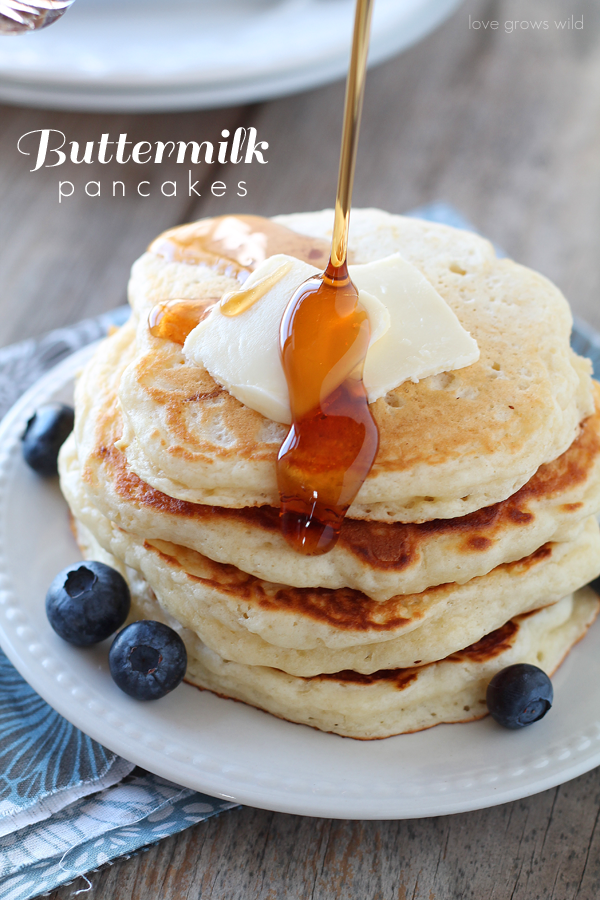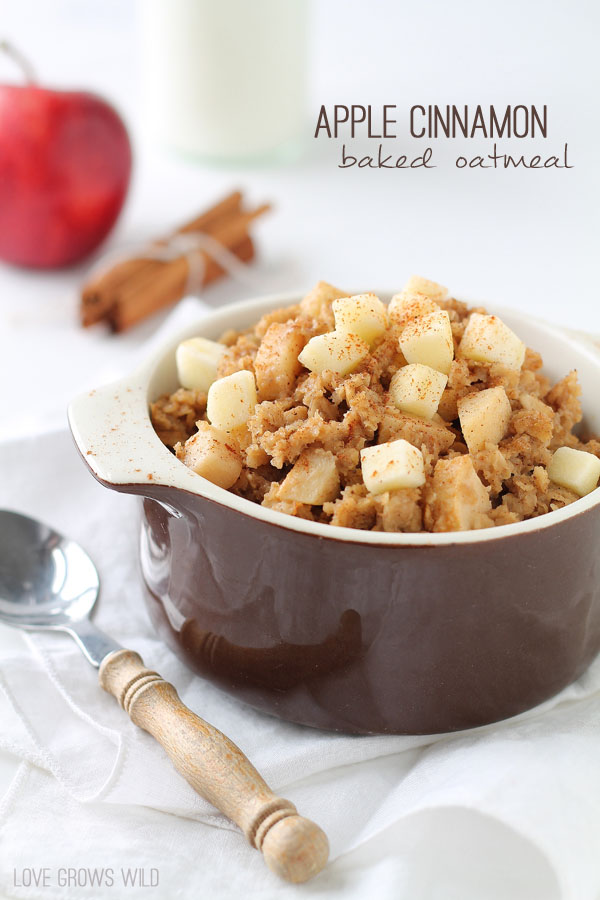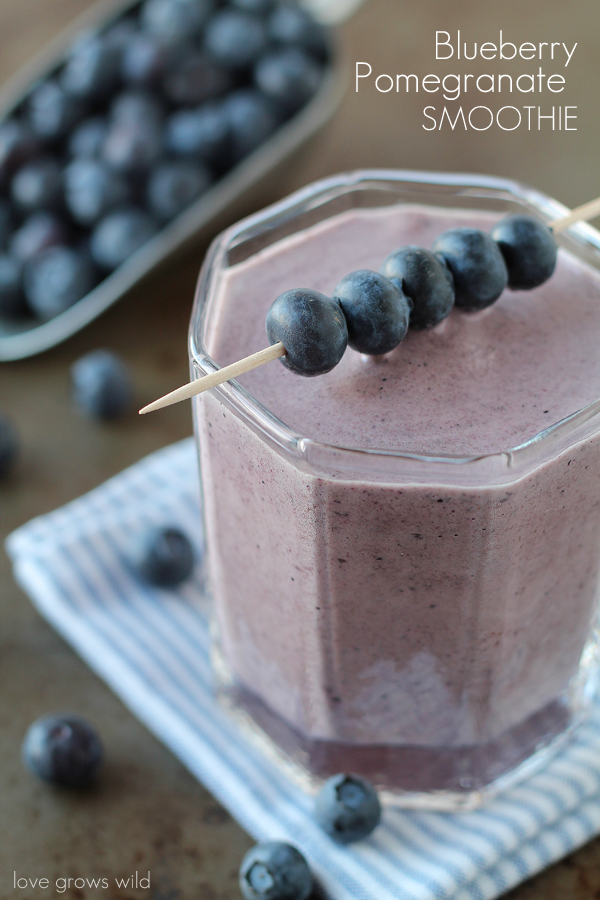 Blueberry Pomegranate Smoothie
LET'S KEEP IN TOUCH!
Subscribe to Blog | Browse my Shop | Follow on Facebook | Follow on Twitter
Follow on Google+ | Follow on Pinterest | Follow on Instagram