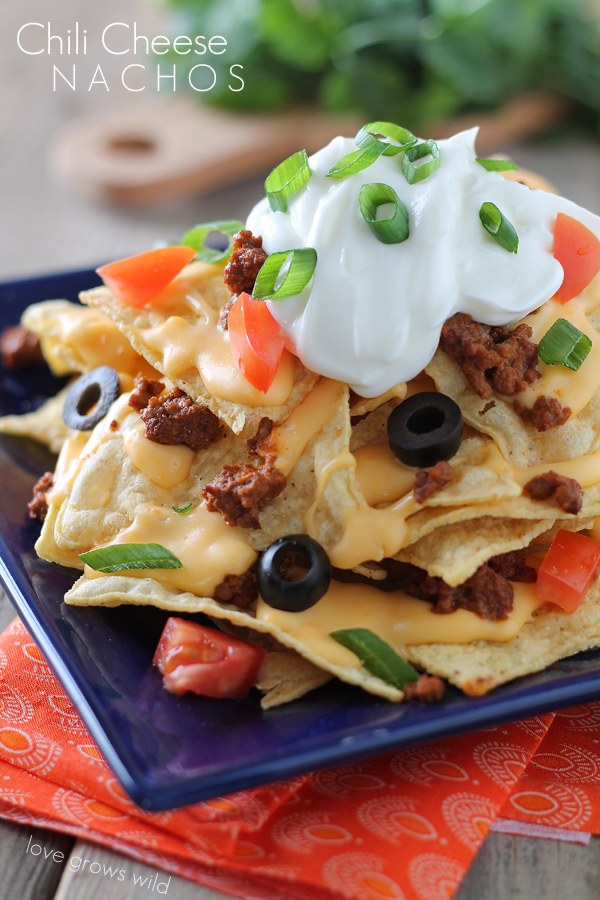 A new take on my famous Chili Cheese Dip recipe, these nachos are piled high with layers of crispy tortilla chips, beefy chili, a homemade cheese sauce, and plenty of tasty toppings to make this the ultimate party food! Grab a plate and some napkins and dive into these Chili Cheese Nachos!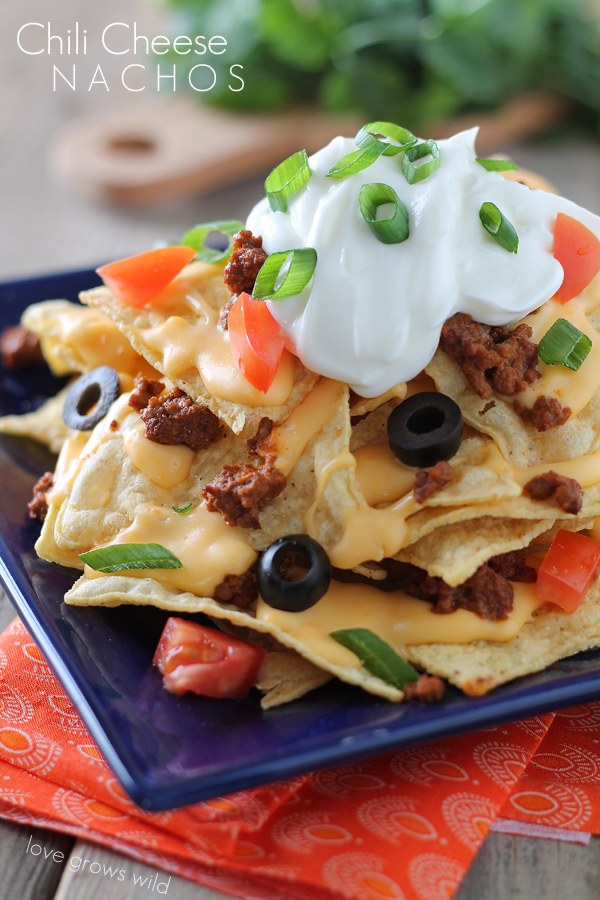 I'm pretty sure you're onto my evil plan by now… It happens to be the weekend right before Super Bowl, and I'm about to tease you with photo after photo of the most sinful cheesy, beefy, nachos ever! If this isn't the ultimate football food, I don't know what is!
So here's how these nachos came about: my darling husband was complaining the other day about the serious lack of nachos in our life (I know, it's devastating). Being the wonderful wife that I am, I obliged and whipped up a quick batch of nachos using the bag of shredded cheese we had sitting in the refrigerator. This, my friends, is a no-no. When you first melt that bag of pre-shredded cheese all over your glorious stack of nachos, it looks amazing. But that ooey gooey melted cheese quickly turns to hard, cheddary rubber in a matter of minutes, leaving you in utter nacho disappointment.
The answer… cheese sauce! This thick, melty cheese sauce made from scratch with real cheese will change your life! Or at least your nachos. Which was a pretty big development in our household.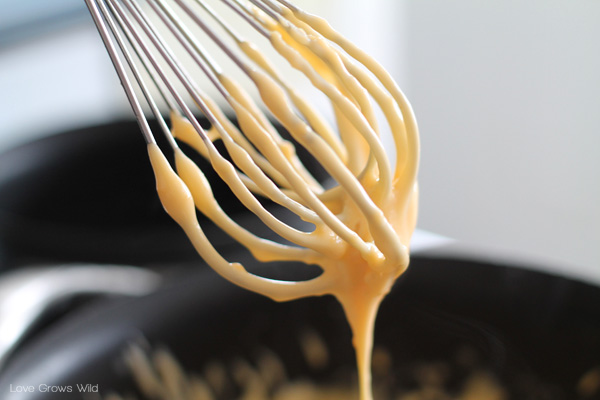 So the second time around making nachos, I made a few changes inspired by one of my most popular recipes EVER on the blog, Chili Cheese Dip. This 3 ingredient dip is wicked good and a MUST at all football parties, so it's only natural that I incorporate those flavors into my new and improved nacho recipe.
To replicate that delicious dip in nacho form, I added a can of Hormel No Bean Chili to the beef to make it extra saucy and flavorful. My husband, who has eaten chili cheese dip a million times throughout our marriage, gave this new addition two thumbs way up.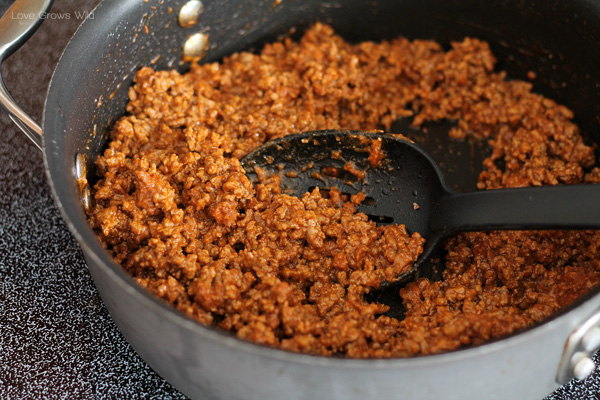 Now that we have the beef and cheese sauce out of the way, it's time for the fun part! Assembling a big, heaping pile of nachos and stuffing your face! You can have your nachos simple and plain like my kids like…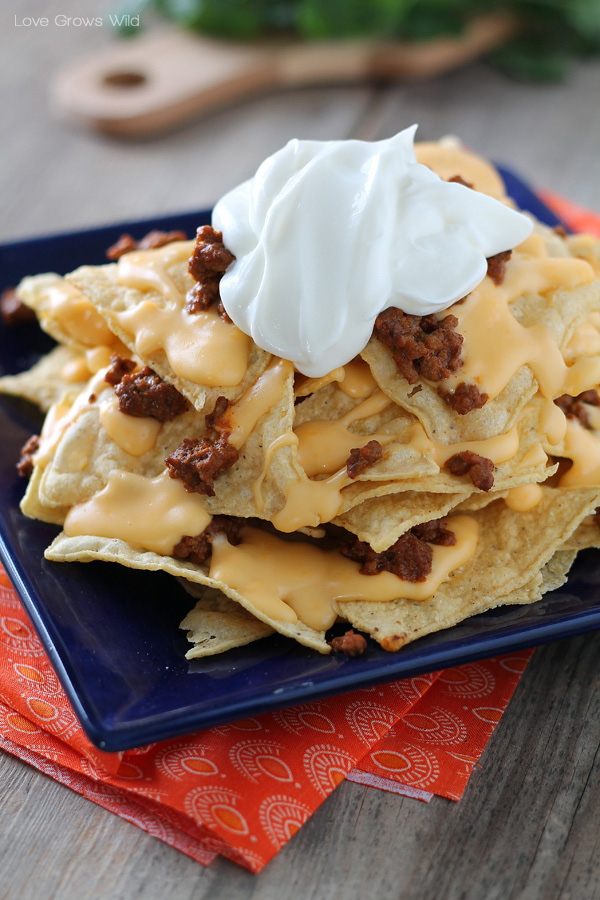 … or pile them high with amazing toppings.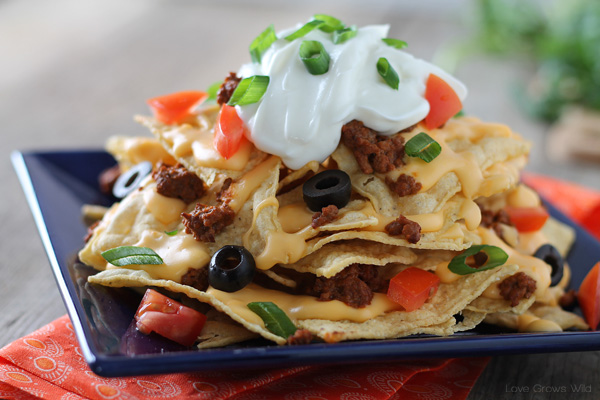 That's one of the things I love most about these nachos. Each person gets to choose their favorite toppings, which makes this a win-win for everybody!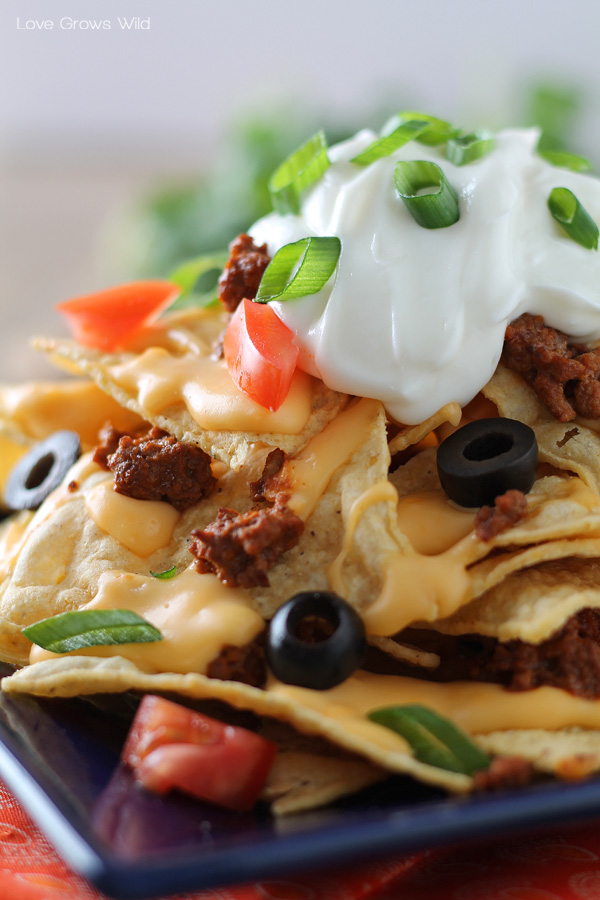 When you're having people over for a party (or a big football game!), you can keep the cheese sauce and beef warm in slow cookers so guests can make their nachos whenever the mood strikes, or you can serve them my favorite way, family-style! Just pile layers of tortilla chips, beef, and cheese on a big platter and set it out for people to snack on during the game. Since you're using a good, homemade cheese sauce, it will stay warm and melty for much longer than shredded cheese out of a bag!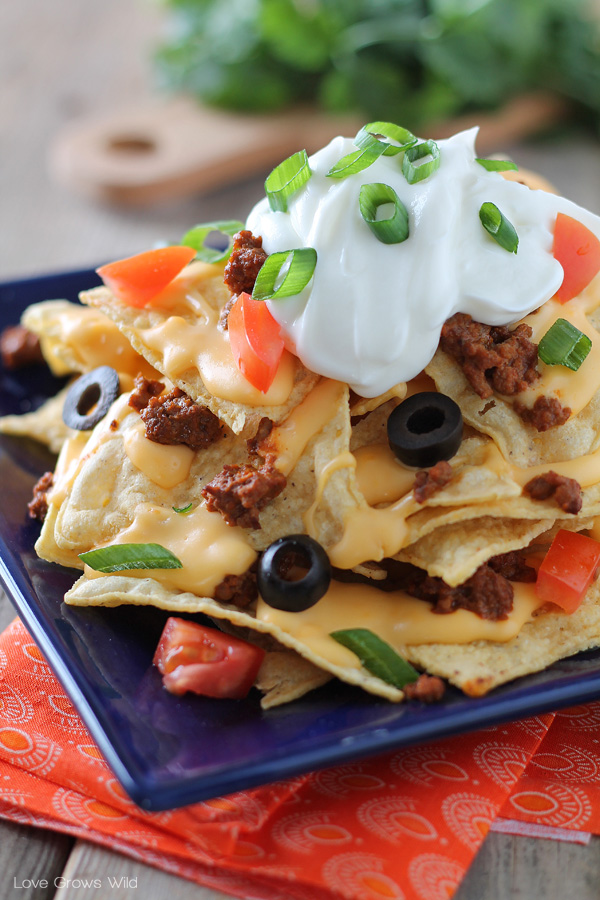 Tip of the day: Use good, real cheese!
If you're going to the trouble of making your own cheese sauce (which really doesn't take more than 10 minutes tops and is totally worth it!), don't go for the pre-shredded stuff in bags. Go to the deli and get a block of sharp cheddar cheese, then go home and use those strong guns of yours to shred that cheese yourself! It makes a world of difference, guys. Trust me!
I love the flavor of extra sharp cheddar cheese, but if you like some spice to your nachos, go for pepper jack! Experiment with your favorite cheeses to see what you like best!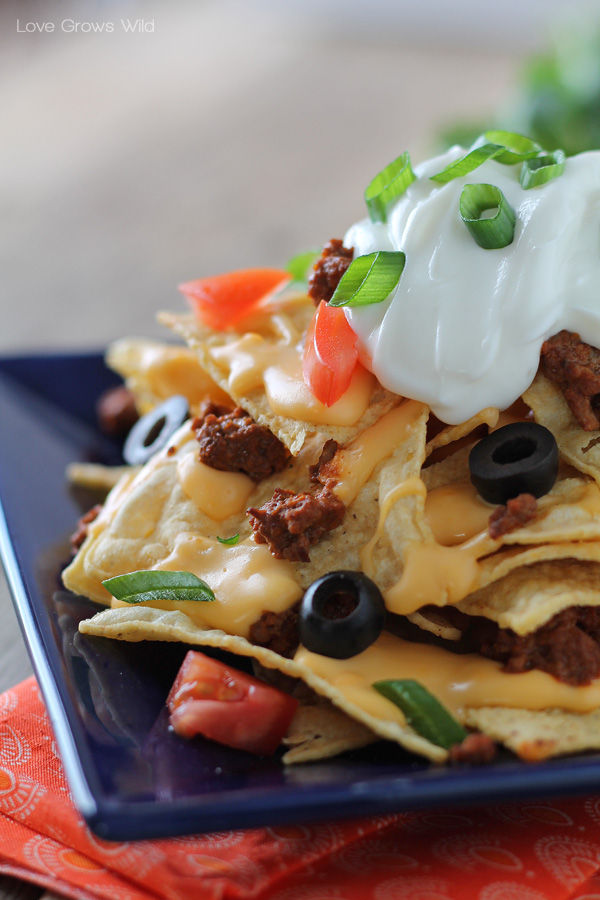 Like what you see? Subscribe to Love Grows Wild so you'll never miss a new recipe!
Follow along on Pinterest, Google+, Instagram, and Facebook for more fun!
Chili Cheese Nachos
These nachos are piled high with layers of crispy tortilla chips, beefy chili, a homemade cheese sauce, and plenty of tasty toppings to make this the ultimate party food!
INGREDIENTS
For the beef mixture:
1 lb. ground beef
1 - 15 ounce can Hormel Chili
1 teaspoon garlic powder
1 teaspoon ground cumin
½ teaspoon cayenne pepper
½ teaspoon paprika
½ teaspoon oregano

For cheese sauce:
2 tablespoons butter
2 tablespoons flour
1½ cups milk, warmed
8 ounces sharp cheddar cheese, shredded (about 2 cups)
½ teaspoon salt

bag of tortilla chips
tomatoes, for topping
green onions, for topping
black olives, for topping
sour cream, for topping
INSTRUCTIONS
For the beef mixture: Brown beef in a large skillet over medium high heat and drain fat. Add the can of chili, garlic powder, ground cumin, cayenne pepper, paprika, and oregano and stir to combine. Turn heat down to low to keep beef warm until time to serve.
For the cheese sauce: Melt butter over medium-low heat in a saucepan. Whisk in flour, one tablespoon at a time, and cook for one minute. Add warmed milk to the flour and stir until sauce has an even consistency. Allow to cook 3-5 minutes, stirring occasionally, until the milk bubbles and thickens, then add cheese and salt. Turn heat to low and stir until cheese is completely melted and the sauce is smooth. Keep over low heat until ready to serve.
Assemble: Add a layer of tortilla chips onto a plate. Spoon cheese sauce and beef mixture on top and repeat with another layer of chips. Finish with desired toppings such as chopped tomatoes, green onions, black olives, avocado, soup cream, or cilantro.
NOTES
- Heat the milk in a small saucepan over medium low heat until needed for the cheese sauce.

- If cheese sauce becomes too thick, add milk as necessary to thin.

- I love using sharp cheddar for the cheese sauce, but if you like spice, try adding pepper jack to the mix!

- Serve on individual plates or family-style on a large platter.
– Adapted from a Rachel Ray recipe.
More delicious party food ideas: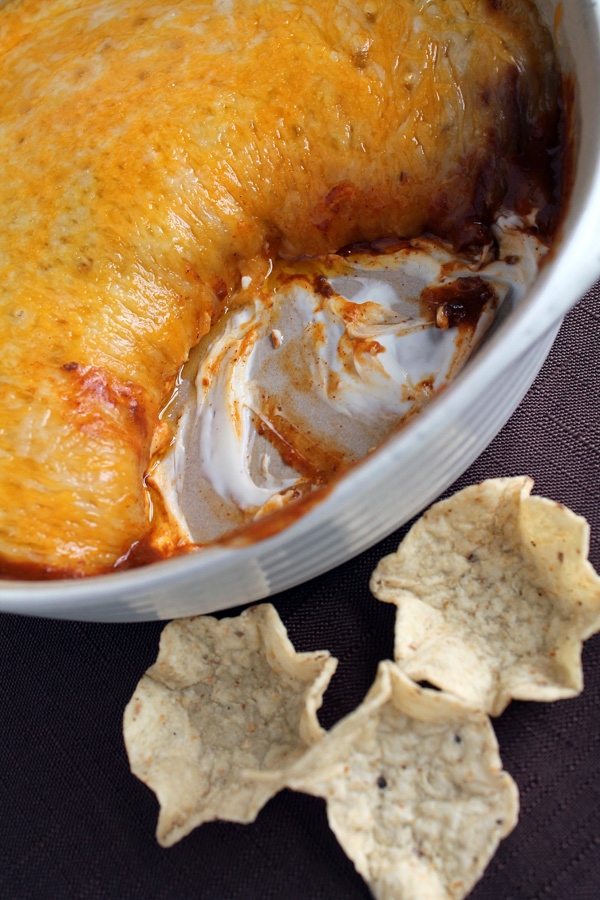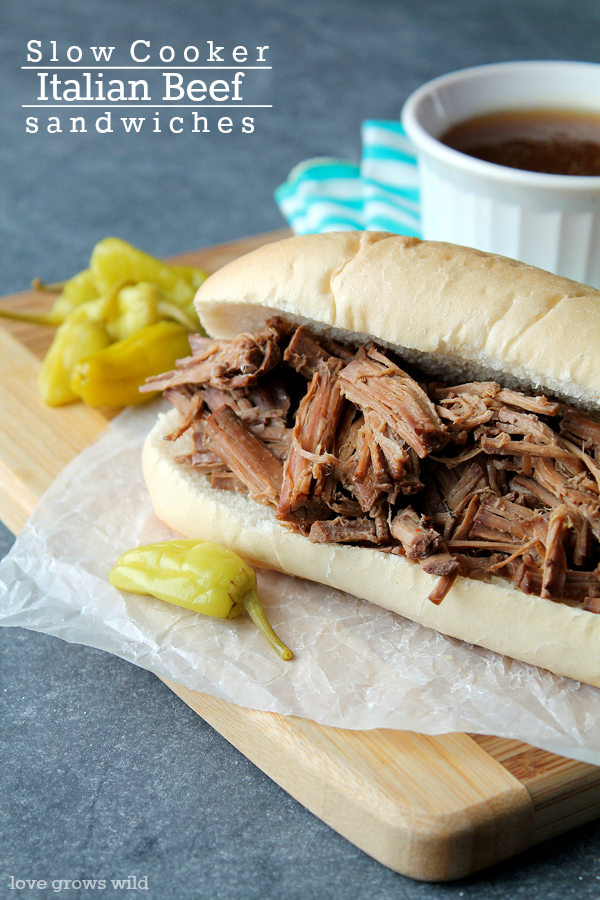 Slow Cooker Italian Beef Sandwiches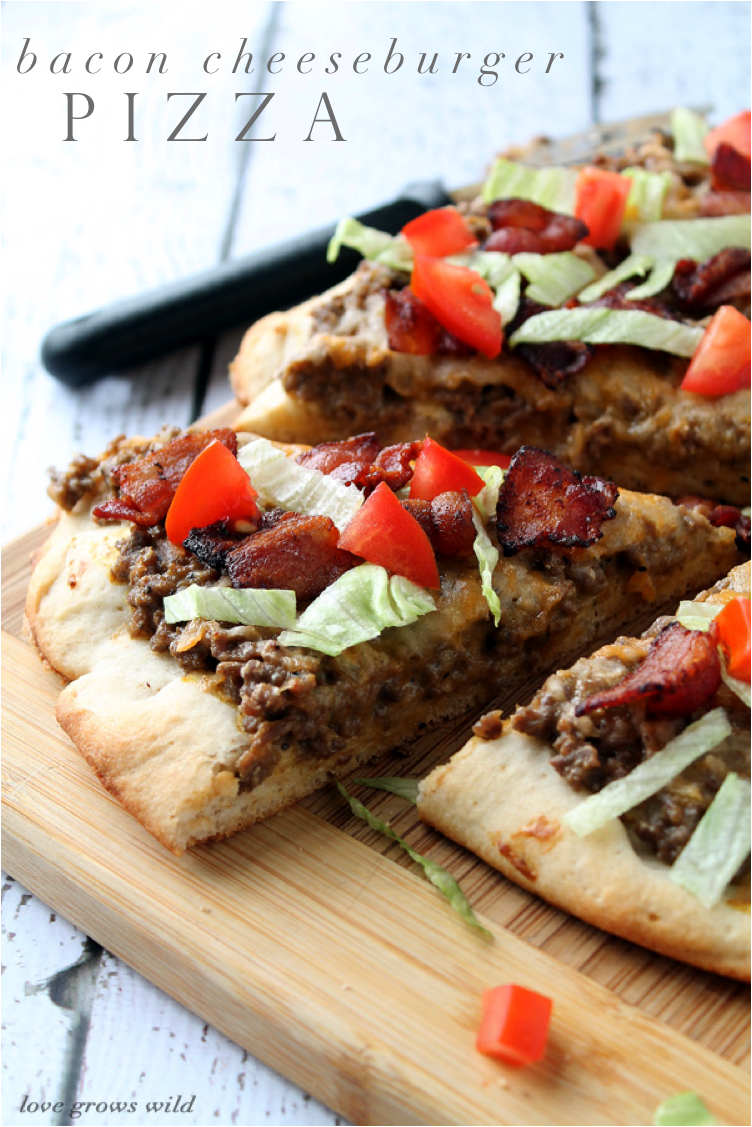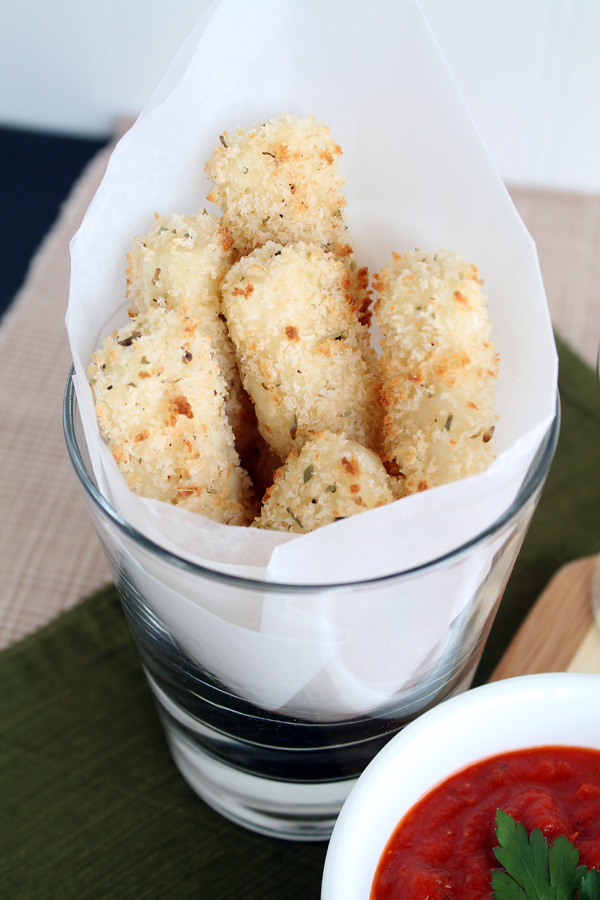 Skinny Baked Mozzarella Sticks
Let's Keep In Touch!