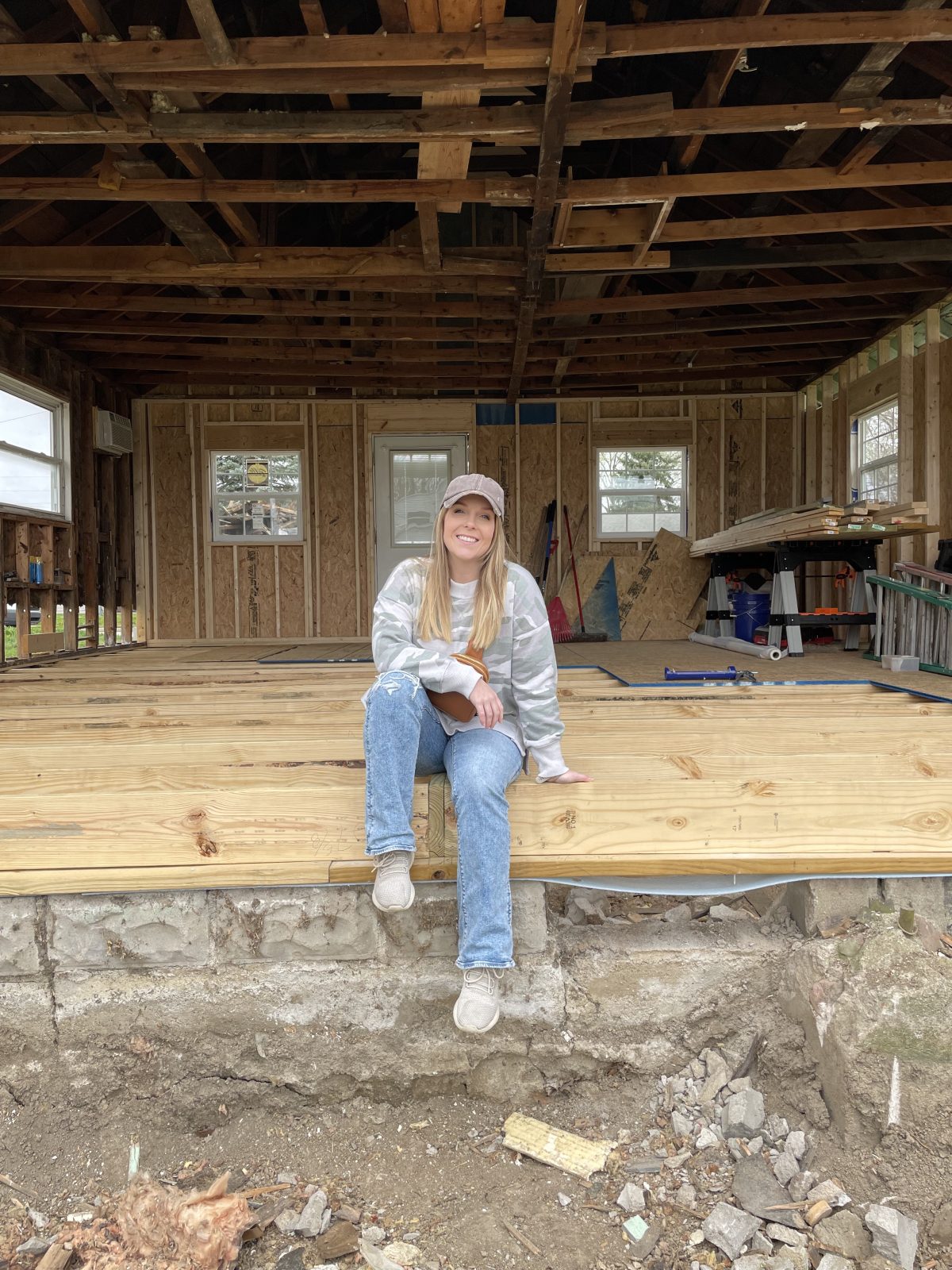 It's a big announcement day!! I've been keeping a secret the last few months, and I can finally let you in on a project we've been working on…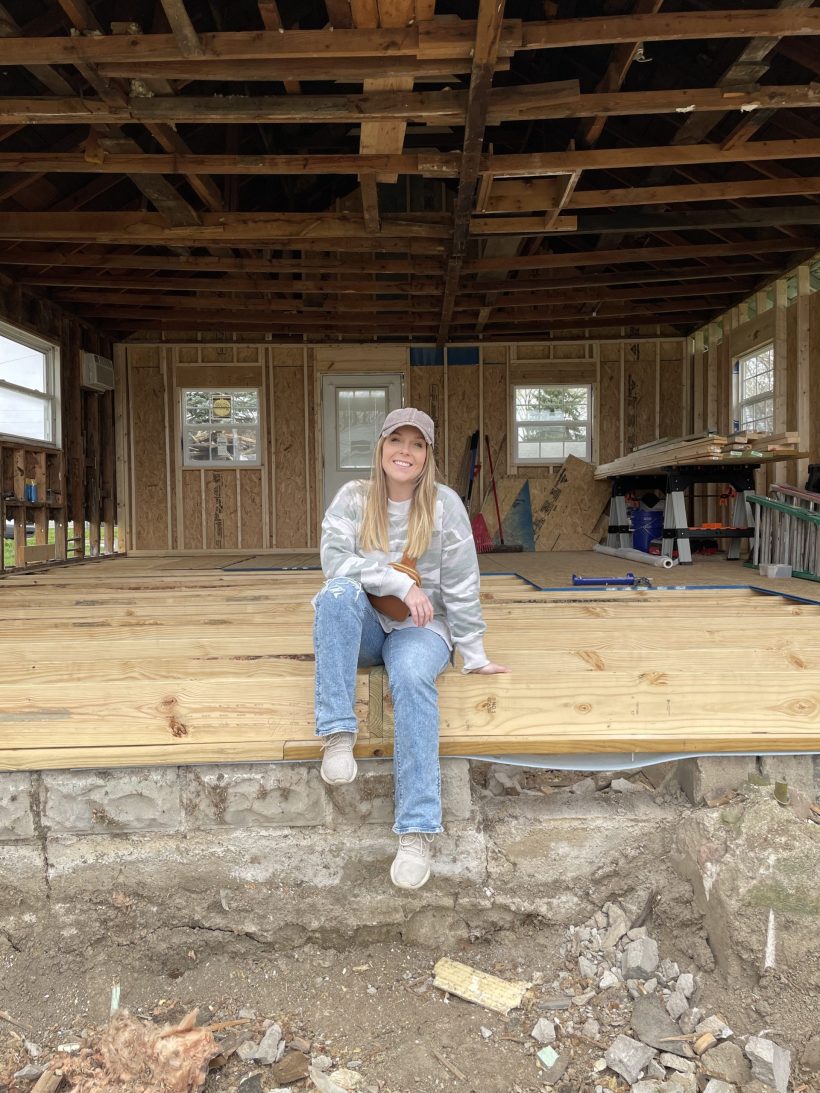 We're flipping another house! What started as a quick flip project turned into a MUCH bigger job than expected, and I'm taking you along as we rebuild this little house from the foundation all the way up to the roof. So far pretty much everything that could go wrong has, so it should be quite an entertaining story to watch unfold… 🤪
GET CAUGHT UP: Watch the video below for the full story of The Darby House, who I'm working with on this project, all that has gone wrong so far, and some behind-the-scenes video!
SEE "BEFORE" + PROGRESS PHOTOS: Below the video, scroll through photos of what the house looked like when we first got started, renovation progress, and why it's a miracle this house was even still standing. 😳
---
WATCH THE INTERVIEW:
---
USE ARROWS TO BROWSE PHOTOS:
---
We tackled our first renovation two years ago, flipping a little house that my mom ended up renting. This project was so fun because I was able to see the project all the way through construction to moving my mom in and helping her decorate. You can catch up on The Armstrong House here:
Introducing: The Armstrong House
The Armstrong House Living Room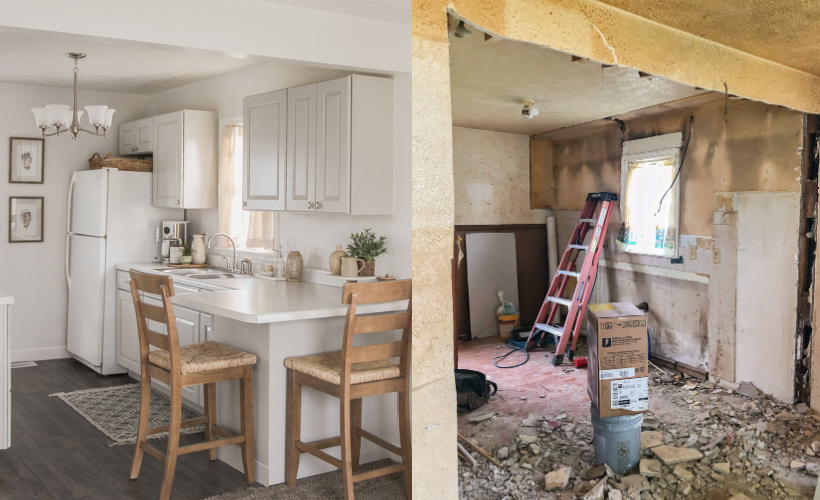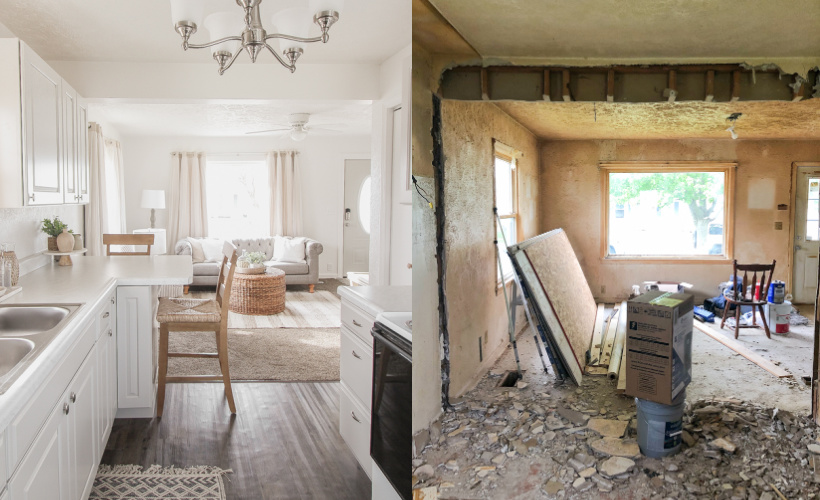 ---
Are you excited we're renovating another house?? It's a fun creative outlet for me working on something outside of my own home, and I'm so excited to share this adventure with you. Let me know if you have any questions!
---
Subscribe to our Newsletter | Follow on Instagram
Follow on Pinterest | Follow on Facebook