If there's one thing I'm good at, it's finding ways to simplify, streamline, and organize just about everything in life, especially our home. I love when I find routines or products that help keep our house clean and running smoothly and most of all, keep my sanity. Over the last few months I've come across some stellar ones, and the best part is most of them are under $20. Cleaning tools, kitchen items, health and beauty hacks, and more. Let's dive in to the top 10 household essentials I can't live without!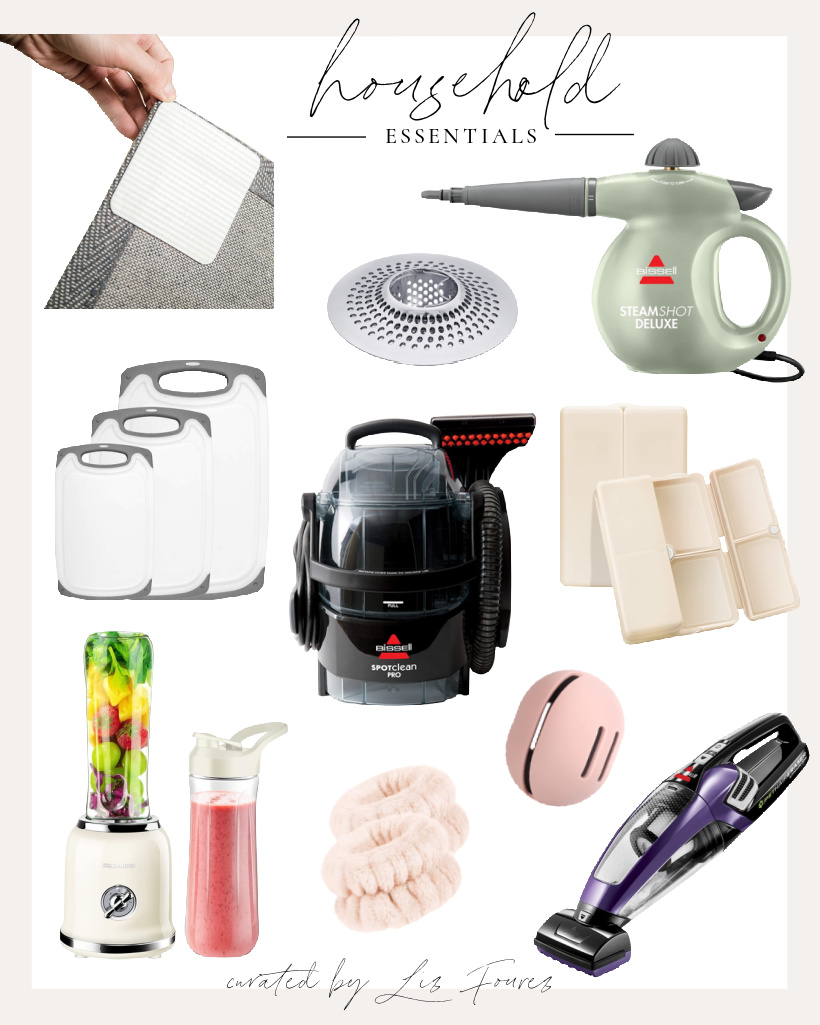 SHOP HERE OR FIND MORE DETAILS BELOW:

---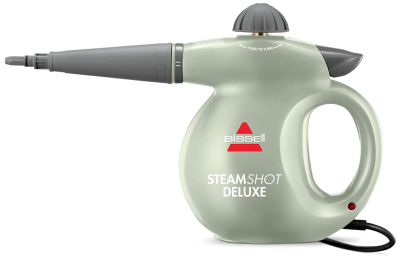 $40
I bought this for a natural, chemical-free way to clean hard to reach areas and love the fact that it came with all kinds of handy attachments like an extension hose, flat scraper tool, grout brush, and angled concentrator. It even has attachments to turn it into a fabric steamer and a steam powered window squeegee. So far I love using it to clean all the crud out of our windowsills and to easily deep clean the bathroom. Nice long cord, just make sure to get a gallon of distilled water to use if you have hard water like I do.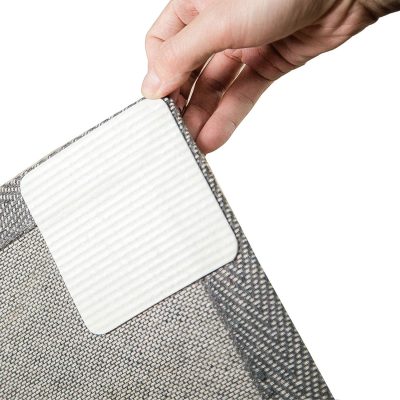 $13
I've tried just about every rug pad and rug tape there is, and nothing compares to these. They claim to have a "vacuum technology" that seals the pad to the floor, and after watching my dogs and children run through the living room again and again, I'm extremely pleased to say that I believe it. I'm buying them for every rug in my house.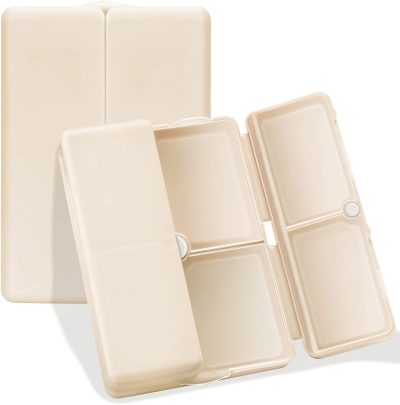 $10
The older I get, the more supplements, allergy pills, sleep aids, etc. I use on a regular basis. I finally ditched all the pill bottles clogging up my cabinets and got this awesome pill organizer for less than $10. It's perfect for travel and has magnetic closures so nothing falls out. It's kind of silly how much such a simple thing like this makes me happy, but it just does. I like to say I have my own little drug store in the palm of my hand. 😊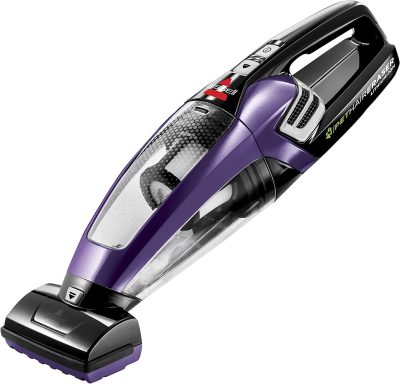 $78
We have two dogs, a boxer and a French bulldog, and while neither have long hair, there's still plenty of shedding between the two. Okay, A LOT of shedding. I have a Eufy robot vac that gets up most of the daily hair, dust and debris, but I absolutely LOVE this cordless handheld vacuum for our furniture, stairs, and vehicles. I have never had one that has as powerful of suction or picks up dog hair as well. It's super easy to empty the dirt bin and also comes with a crevice tool for hard to reach places. Pet owner must-have, in my humble opinion.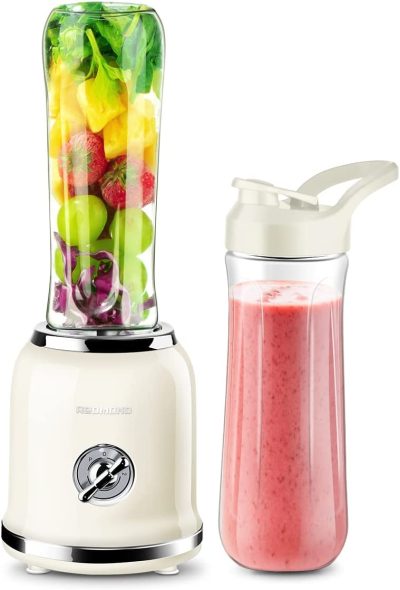 $39
I wanted a little single-serving blender for my smoothies and protein shakes and took a chance on an off-brand hoping it would work okay. The retro design is adorable, and I love the cream color in my white kitchen. It came with two bottles and two spout lids so you can take the bottle right off the blender and have a drink to-go. The best part? To wash it when you're done, just put a little water and a drop of dish soap in the bottle and blend it again until clean. It doesn't get much more simple than that!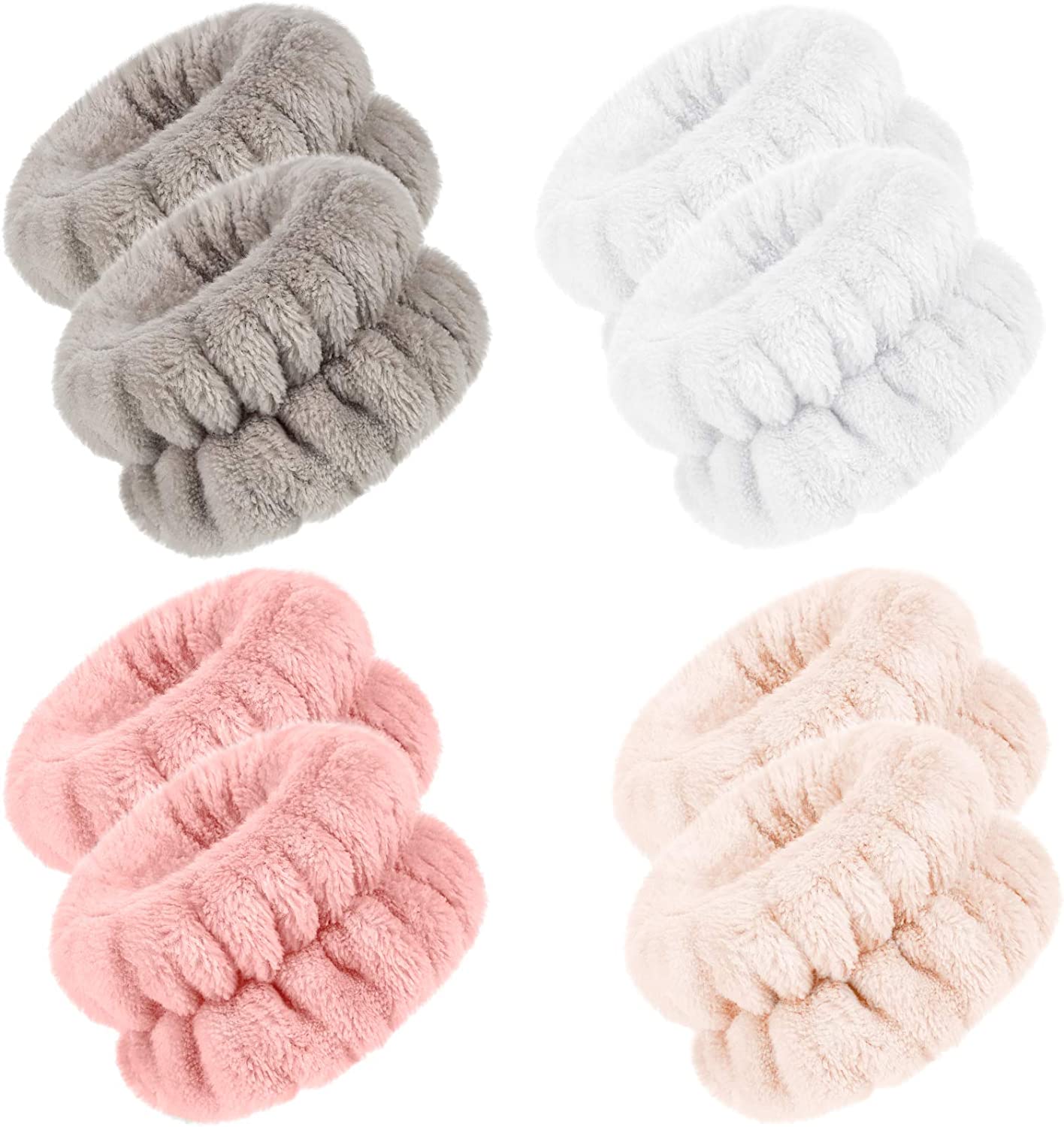 $13
Honest truth: I laughed at these when I first saw them. They look like the sweatbands that used to be worn in the 80's. Is it really necessary to wear a wristband towel while you wash your face?
I was wrong. Ohhh I was wrong. I'm a stickler for making sure I always wash my makeup off before going to bed and putting on all my skin care. You can read my current routine here. I finally spent the $13 on a set of 8 wristbands and no longer drip water down to my elbows, soaking my clothes, floor, and the bathroom vanity every time I wash my face. Who knew such a small thing could make my nighttime routine 100x better.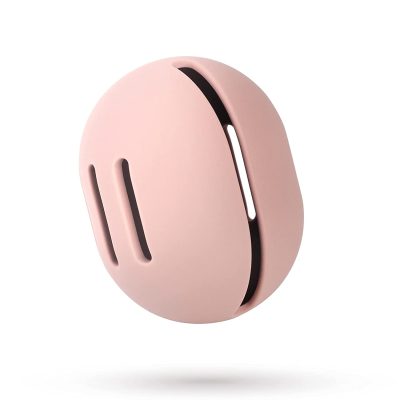 $10
One the topic of beauty items, if you use a beauty blender or makeup sponge, please go get yourself one of these silicone holders. It has cross ventilation so your sponge can dry between uses and is perfect for travel. Have you ever thought about all the places you set your makeup sponge before it touches your face?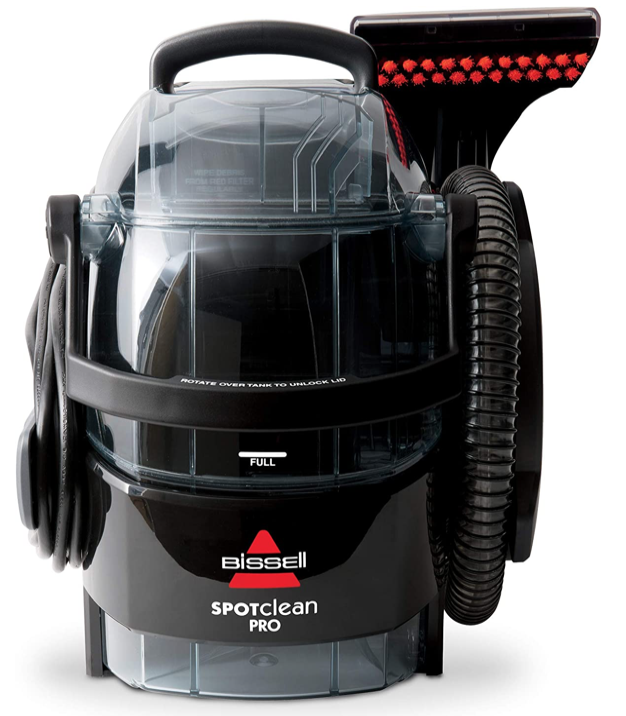 $165
Yes, this is the third Bissell product in this post, and no this is not sponsored by them in any way. I did a ton of research on vacuums and carpet cleaners, and Bissell ended up checking the most boxes on my list in these categories. I just recently used this portable carpet cleaner for the first time and was shocked how well it worked. Now that the weather is getting colder, my little bulldog occassionally thinks going outside to potty is optional. He knows better; he just hates snow, rain, cold, water in general. The carpet cleaner worked like a charm on every stain I tried it on, both new and old. I tried it on the high traffic areas like the carpeted stairs, on rugs, even a spot on an upholstered chair. So happy to have this in my arsenal now instead of relying on spray on carpet cleaners.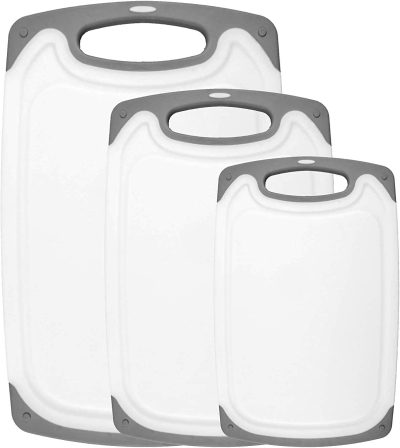 $20
I've been looking for a good set of cutting boards that aren't wood; it grosses me out having raw meat on wood cutting boards, no matter how well they are cleaned afterwards. This set is non-porous, dishwasher safe, and made with heavy duty plastic that resists stains. My favorite feature? It has a groove around the edges to catch any juices, which means less mess on your kitchen counter. And both ends are non-slip, so these won't be sliding around while you're working. Great set and kitchen staple in my opinion.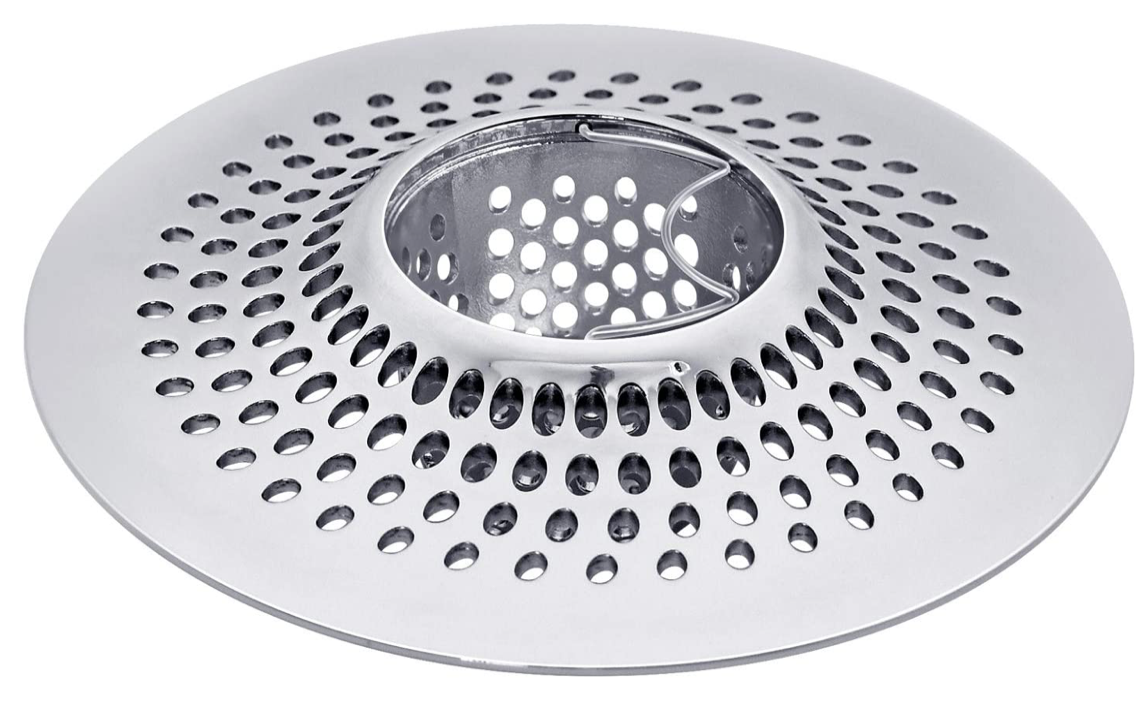 $18
If you have females in the house or anyone with long hair, this drain protector is a must. I tried a few plastic ones that seem to be popular on Amazon, but they look kind of gross after awhile and also are hard to clean. This sets right into and over the drain, catches all the hair, and has a little handle to make cleaning it out easy (and less yuck). There's not much more to say about this simple product other than you need it!
---
As always, I sincerely appreciate you shopping through the links I share, which allows me to make a small commission from your purchase while your purchase price stays the same. When you use my affiliate links, I'm better able to create content for this blog as well as support my family, and I thank you from the bottom of my heart for supporting what I do!
Shop my Posts | Shop my Amazon Store
Join our Community | Follow on Instagram
Follow on Pinterest | Follow on Facebook