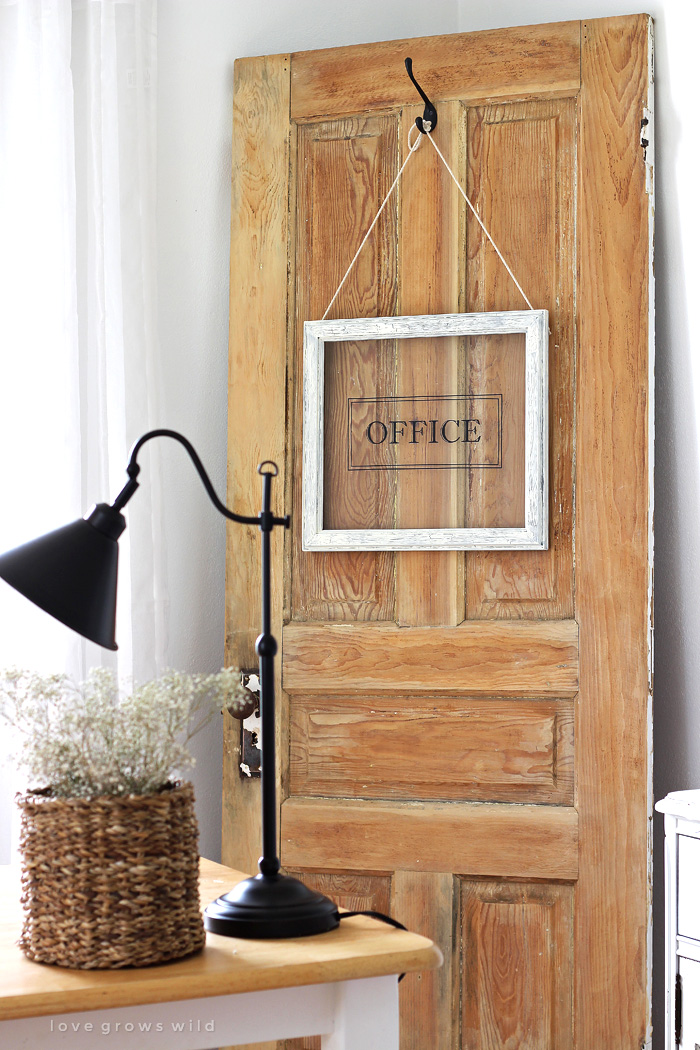 The office makeover is nearly complete! After weeks without seeing any sunshine, I finally was able to photograph a few of the last projects we did in here this week, so look for the final reveal on the blog soon! And just in time too… big changes are going to start happening in our master bedroom next week! But more on that later…
This project was more of a happy accident than anything else. Originally, this corner of the office was a little reading nook, but it never felt right to me. The chair was too small, the side table was too short, and I never really used it. Then I remembered an old door we had in our backyard last fall… it just might be the perfect rustic touch I needed in here! We pulled it out of our barn and set it up in the corner. Oh my… I'm in love!



Okay, so if you are friends with me on Instagram (you can follow me here!), you know that this wood beauty actually was painted white when we pulled it out of the barn. And at first, I LOVED the chippy white paint. I mean, it's totally dreamy, right?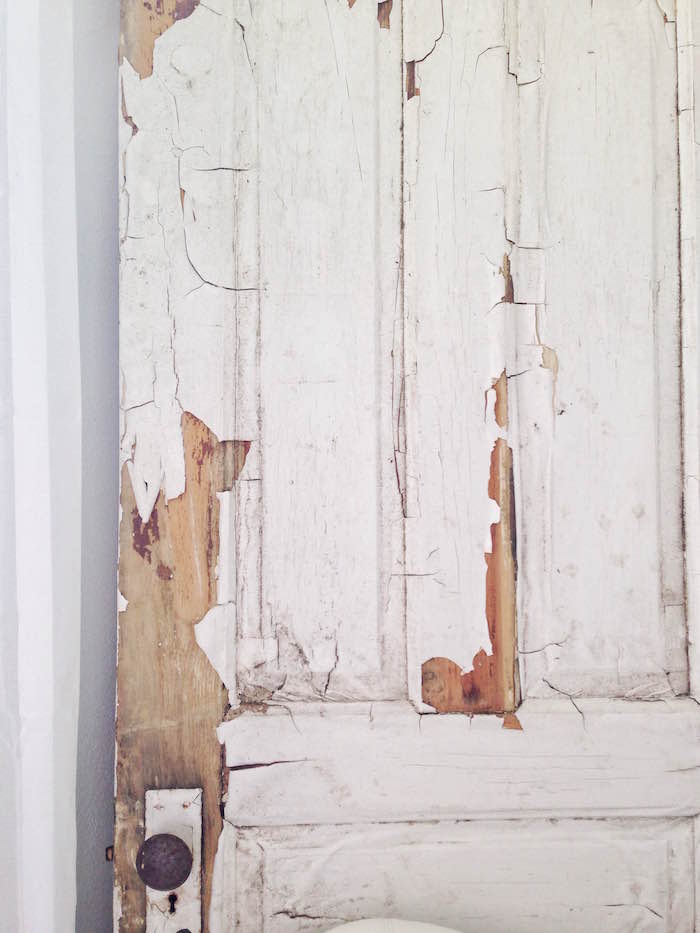 Well… because the door sat out in the elements for a few months, it took quite a toll on the paint job, and every time I walked into my office I would find more and more of my beautiful chippy white paint laying on the ground. (insert sad face)
One day, Jeremy walked into the office and said, "Um… hey babe… I know you like the rustic, vintage look and all, but that paint looks REALLY REALLY rustic… Like it's all falling off, and you can see little raccoon paw prints on the paint right here."
Sigh…
He was right. Sometimes I get caught up in the excitement of finding old treasures so much that I don't see what's really right in front of me. After that, all I could see was gross, creepy raccoon paw prints, and that was NOT what I wanted to see on my beautiful old door. Time for Plan B. (thanks for the reality check, darling.)
I scraped and sanded the door down to bare wood and had planned on repainting it white with a heavily distressed finish. But after I got the all paint chips and dust cleaned off and could see just how beautiful that wood was underneath, there was NO way I was going to repaint it! The warm, weathered wood was the perfect balance to all the white walls in my office.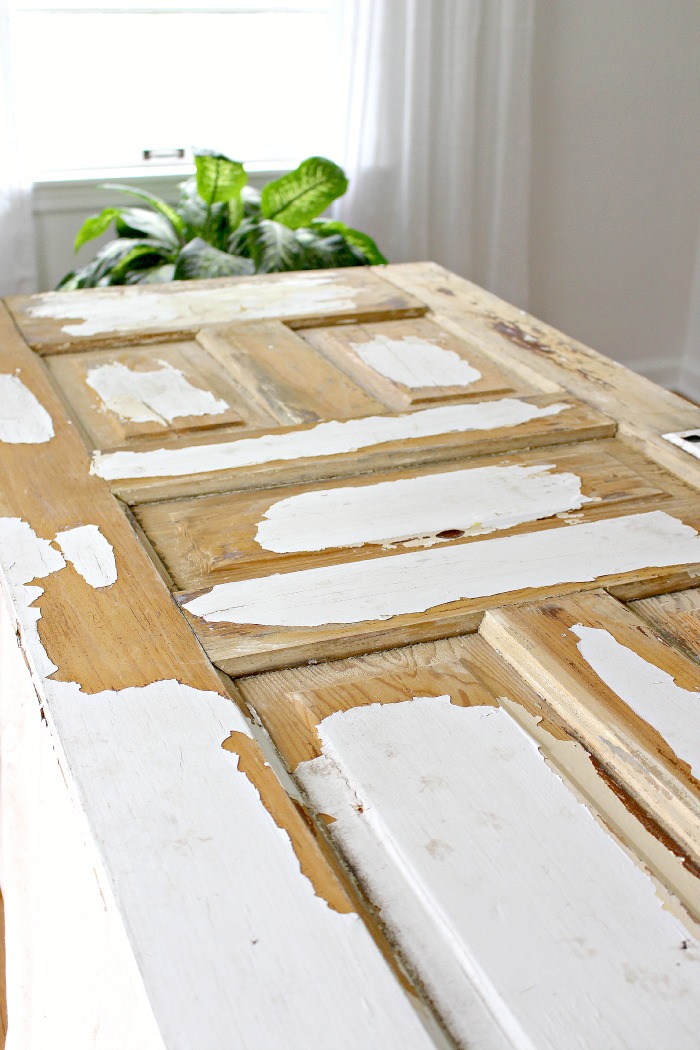 Some of the links in this post are affiliate links… thank you for helping support our blog! We truly appreciate it!
I thought about turning the door into a bench or adding some shelves to it, but I decided to keep it simple and make a hanging "office" sign from an old picture frame. SUPER simple project.
I took an old wood frame from the thrift store and painted it white with a distressed finish. Then I made a vinyl design using my Silhouette CAMEO (you can also have someone make the vinyl for you… check Etsy!) and stuck it to the center of the frame glass. I stapled a piece of small rope to the back of the frame and tied a knot below the staple to secure the rope. Then I added a black coat hook (similar to this one) near the top of the door using screws and hung the sign on the hook. Quick, easy, and pretty inexpensive! I only had to buy the coat hook… everything else I already had on hand. I've been dreaming of having an old door like this one I pinned in our home, so this easy DIY sign is a close substitution!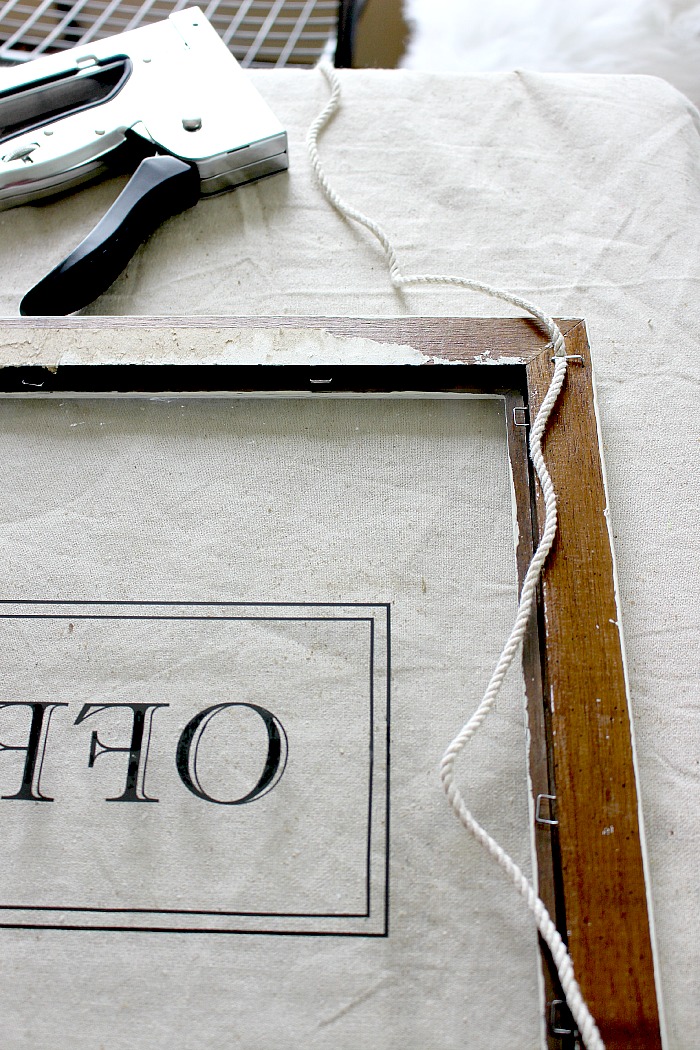 And if you're wondering… "That desk is new… What happened to the mint and gold desk??"
Good eye, my friend! Late one night I sat in here trying to figure out what bugged me about this room… why I couldn't just finish the design. After a little Pinterest binge, a few notebook pages full of scribbled drawings, and a couple shopping trips later, I had a design I TRULY loved this time. And that new design included a new (to me) desk parked in a new spot in front of this pretty window. I'll share more photos and details in a few weeks… I promise!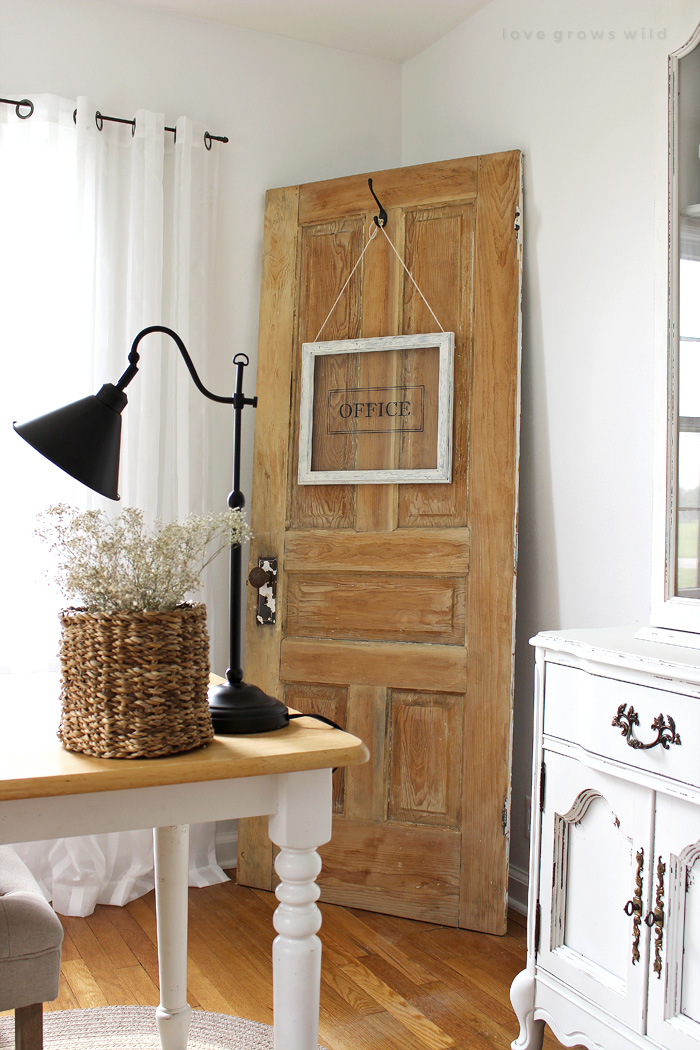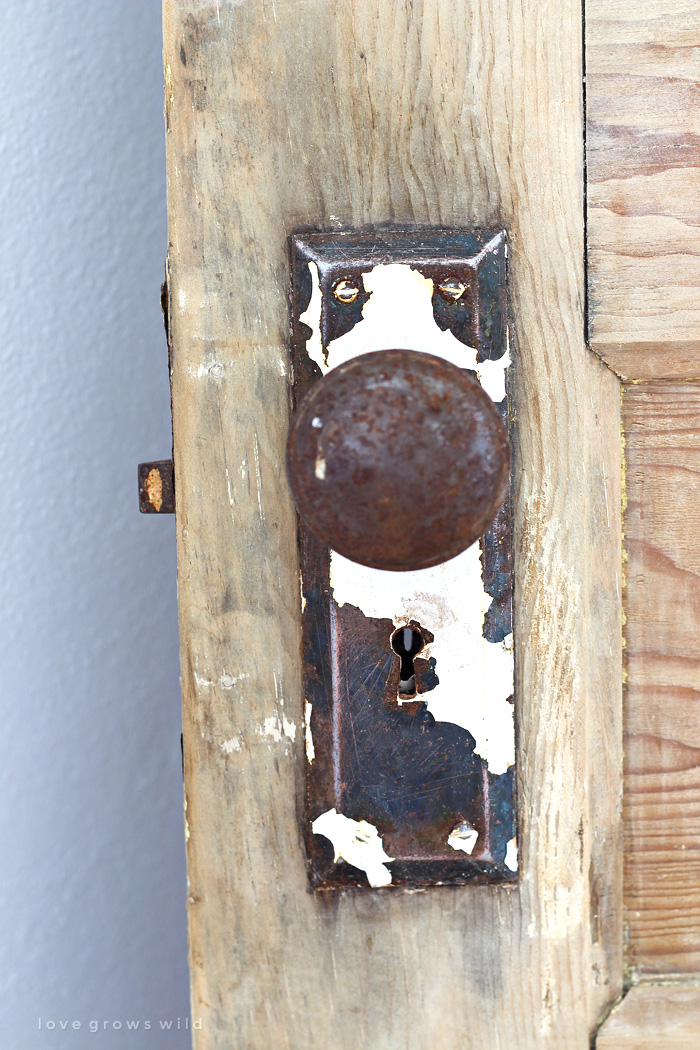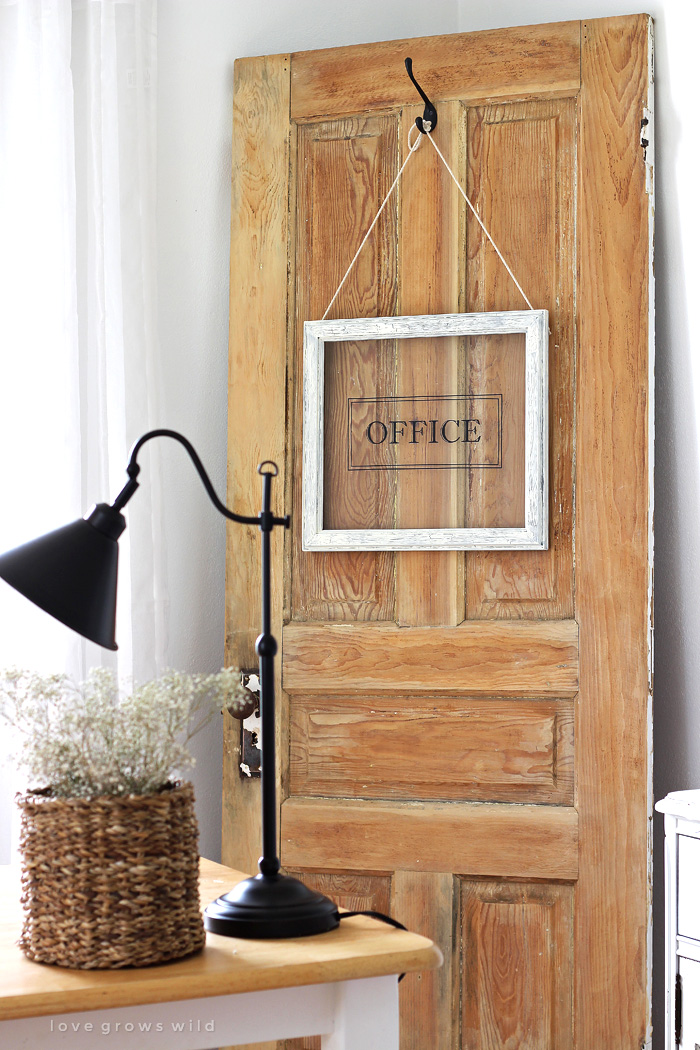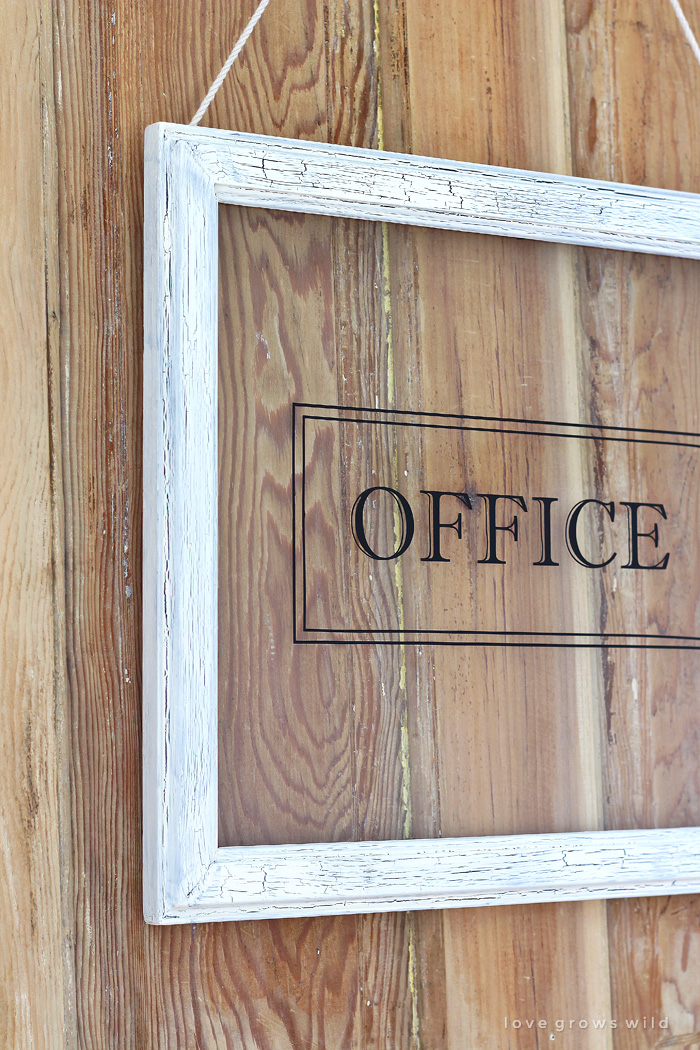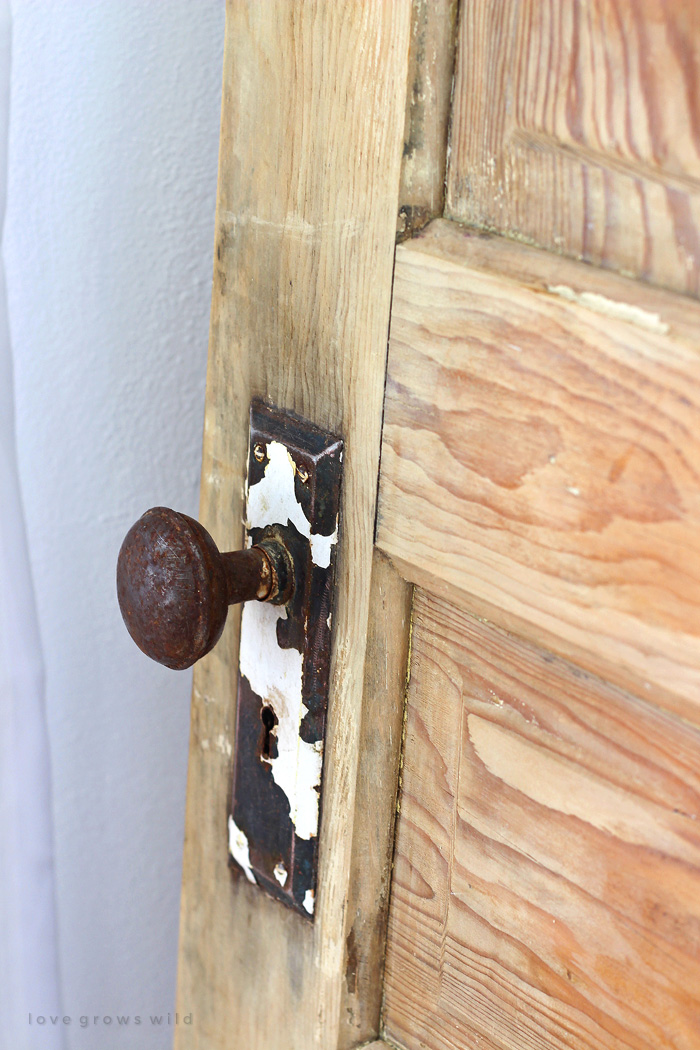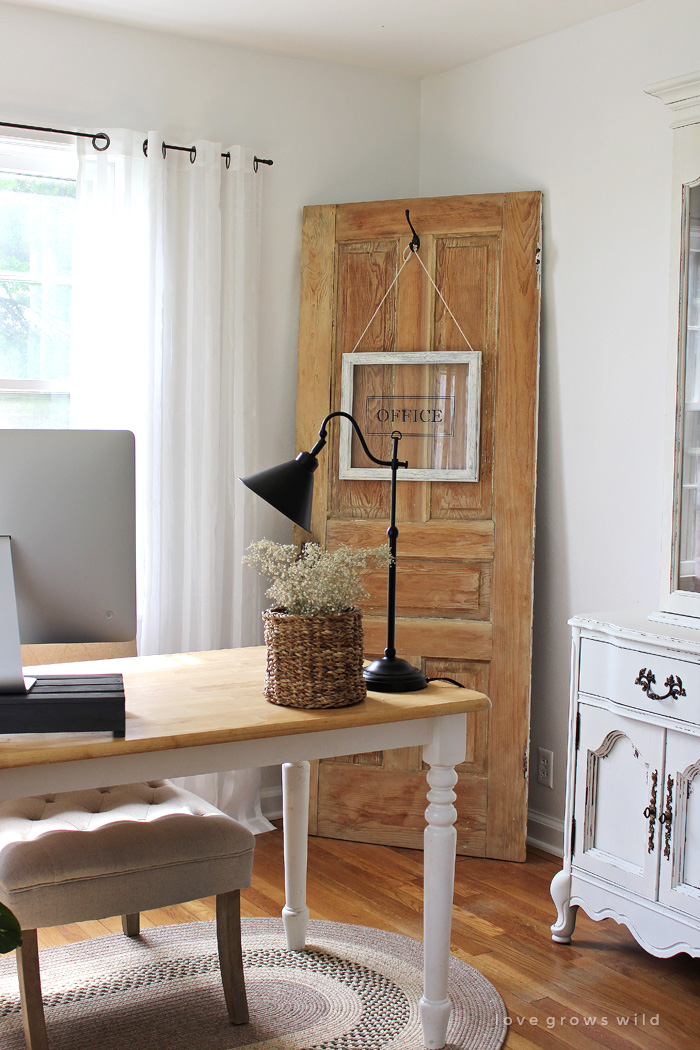 Now it's YOUR turn to share! What do you think of the new look? Would you have repainted the old door or left it bare? Tell me your thoughts in the comments below!
---
More project ideas:
---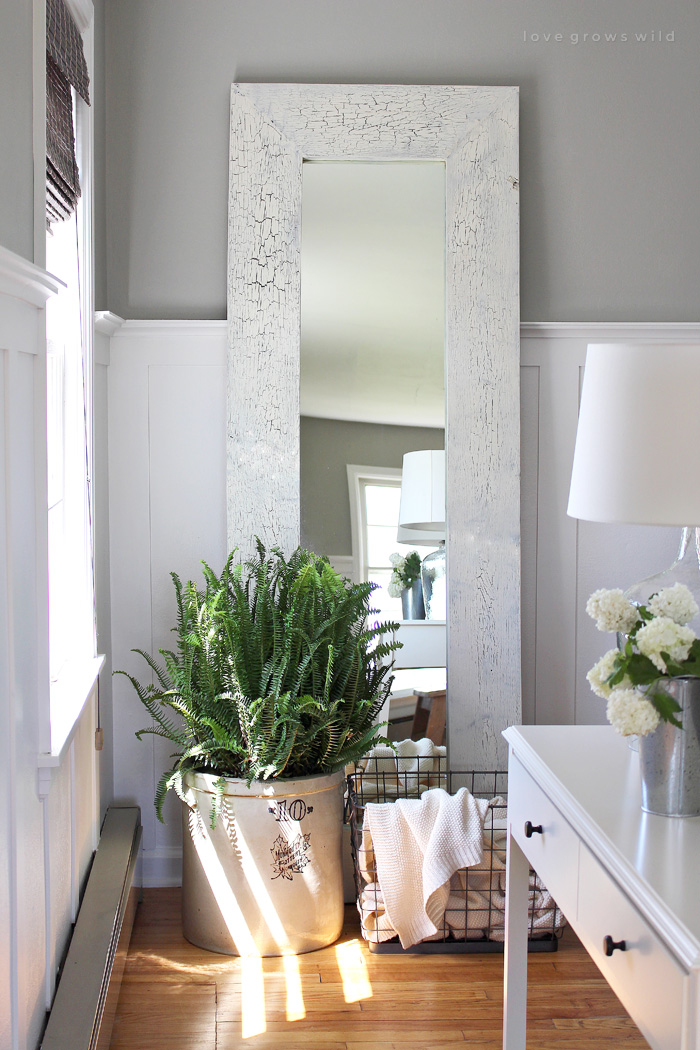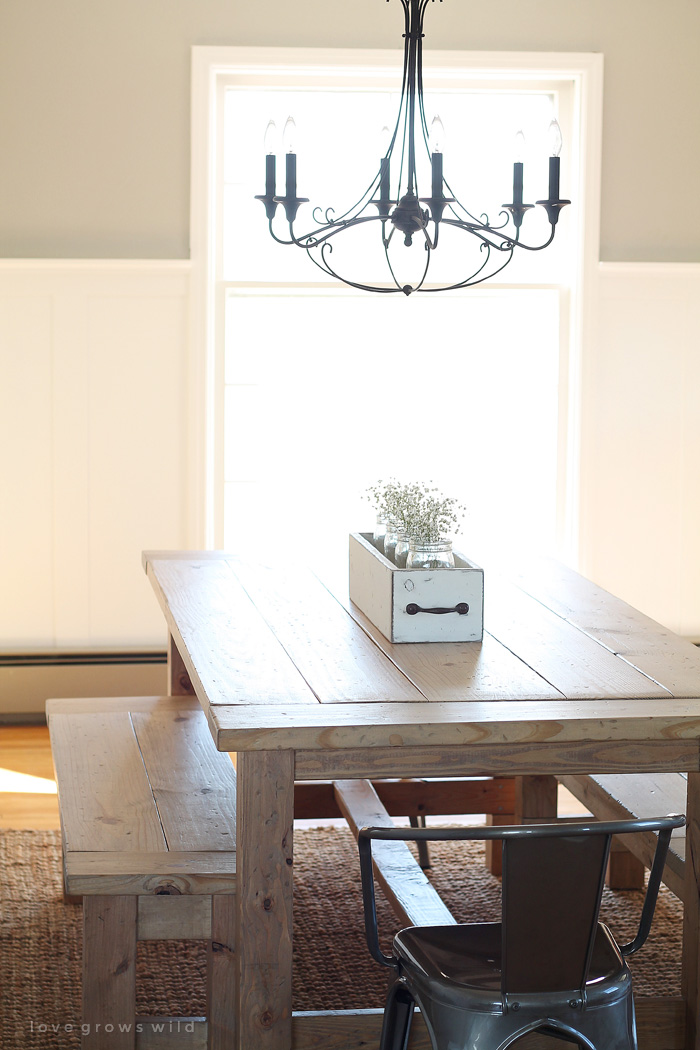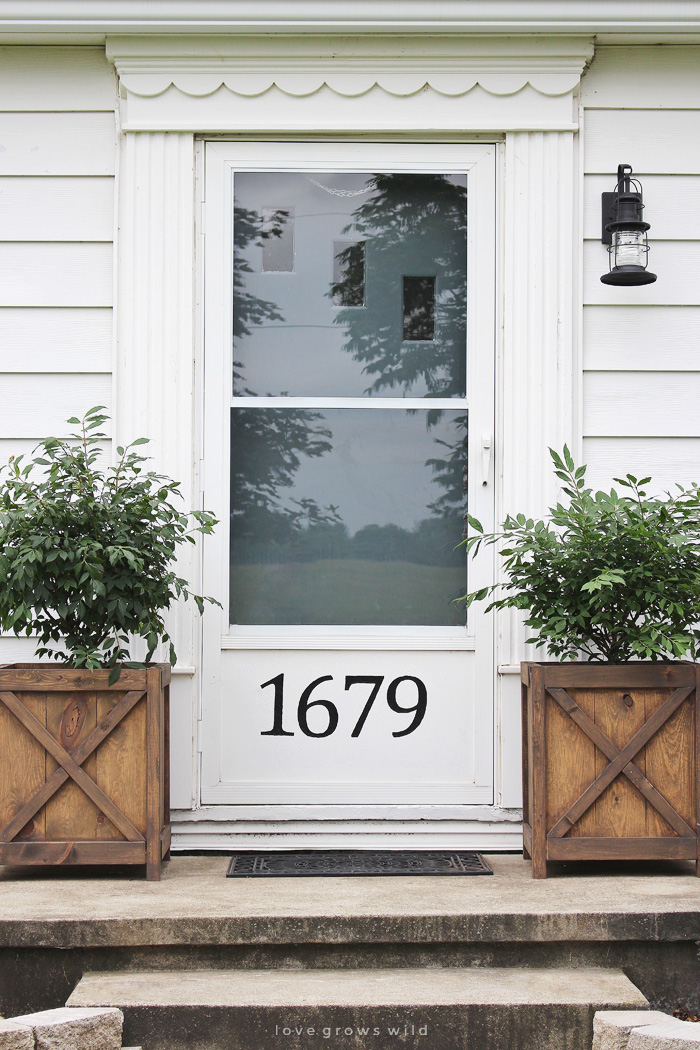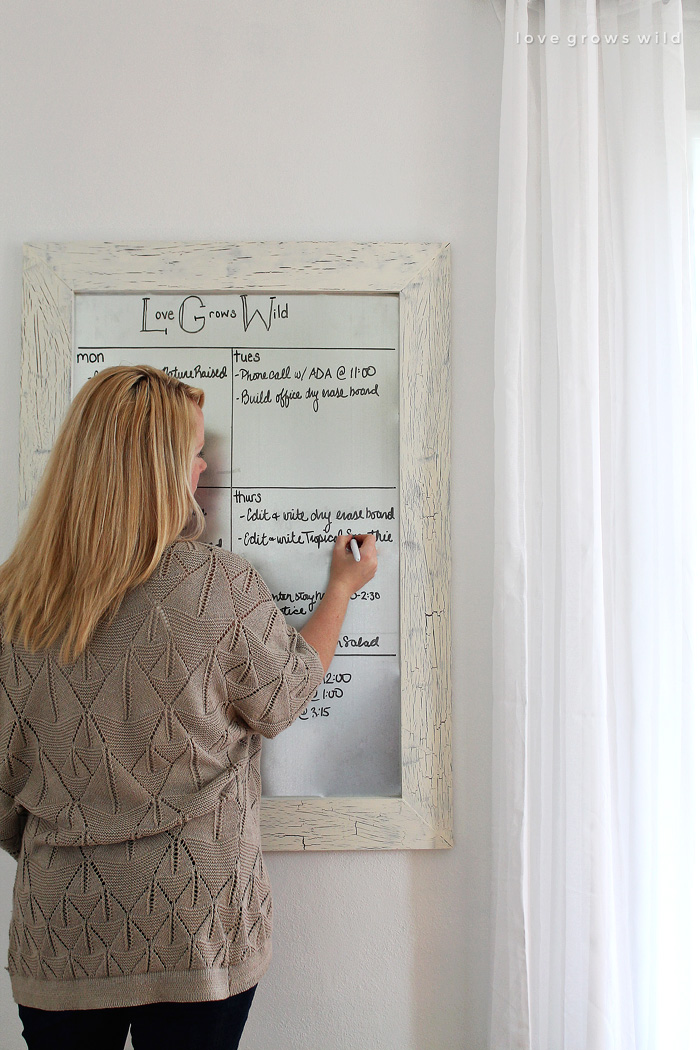 ---
LET'S KEEP IN TOUCH!
---
Subscribe to Blog | Browse my Shop | Follow on Facebook | Follow on Twitter
Follow on Google+ | Follow on Pinterest | Follow on Instagram