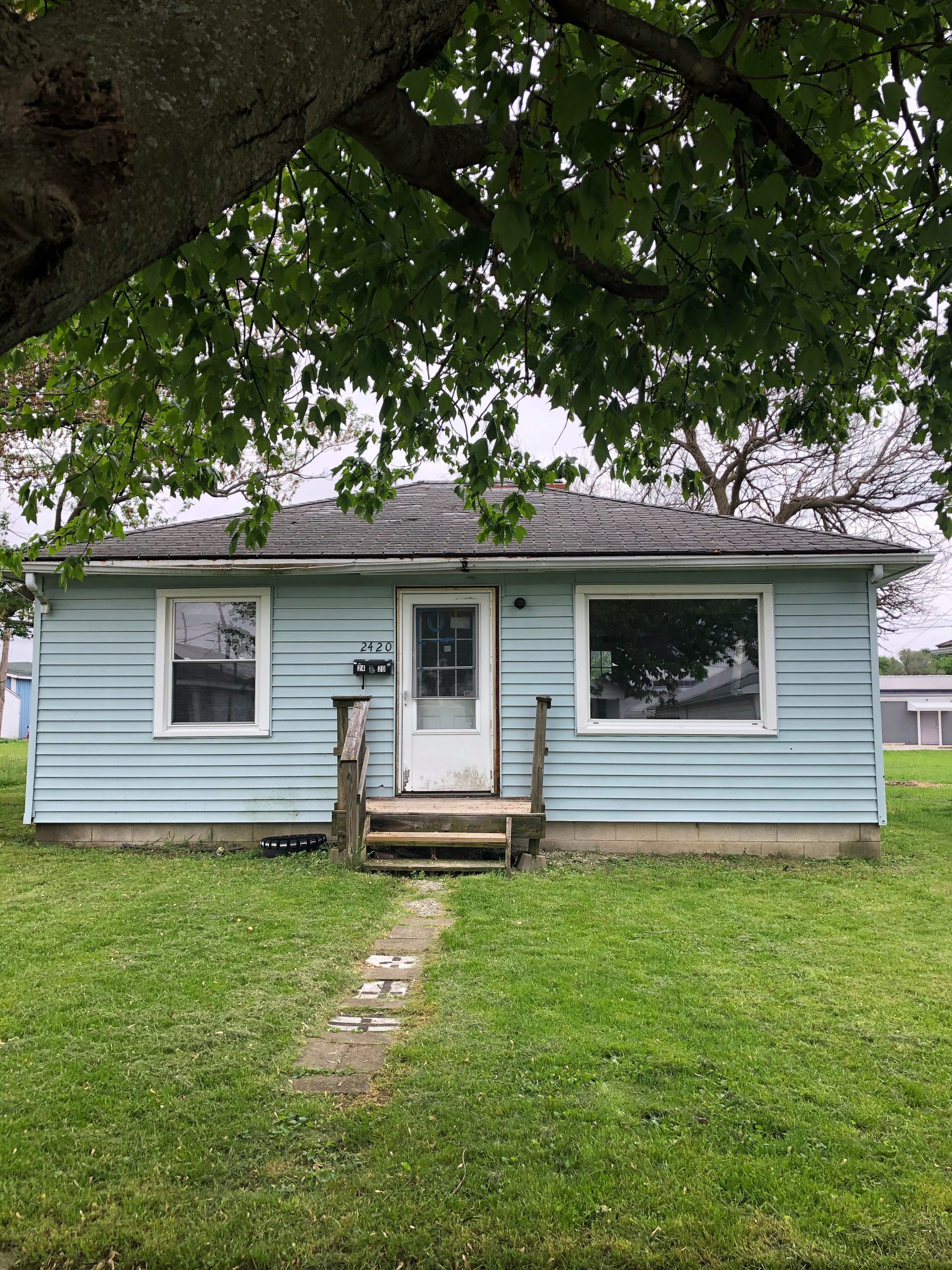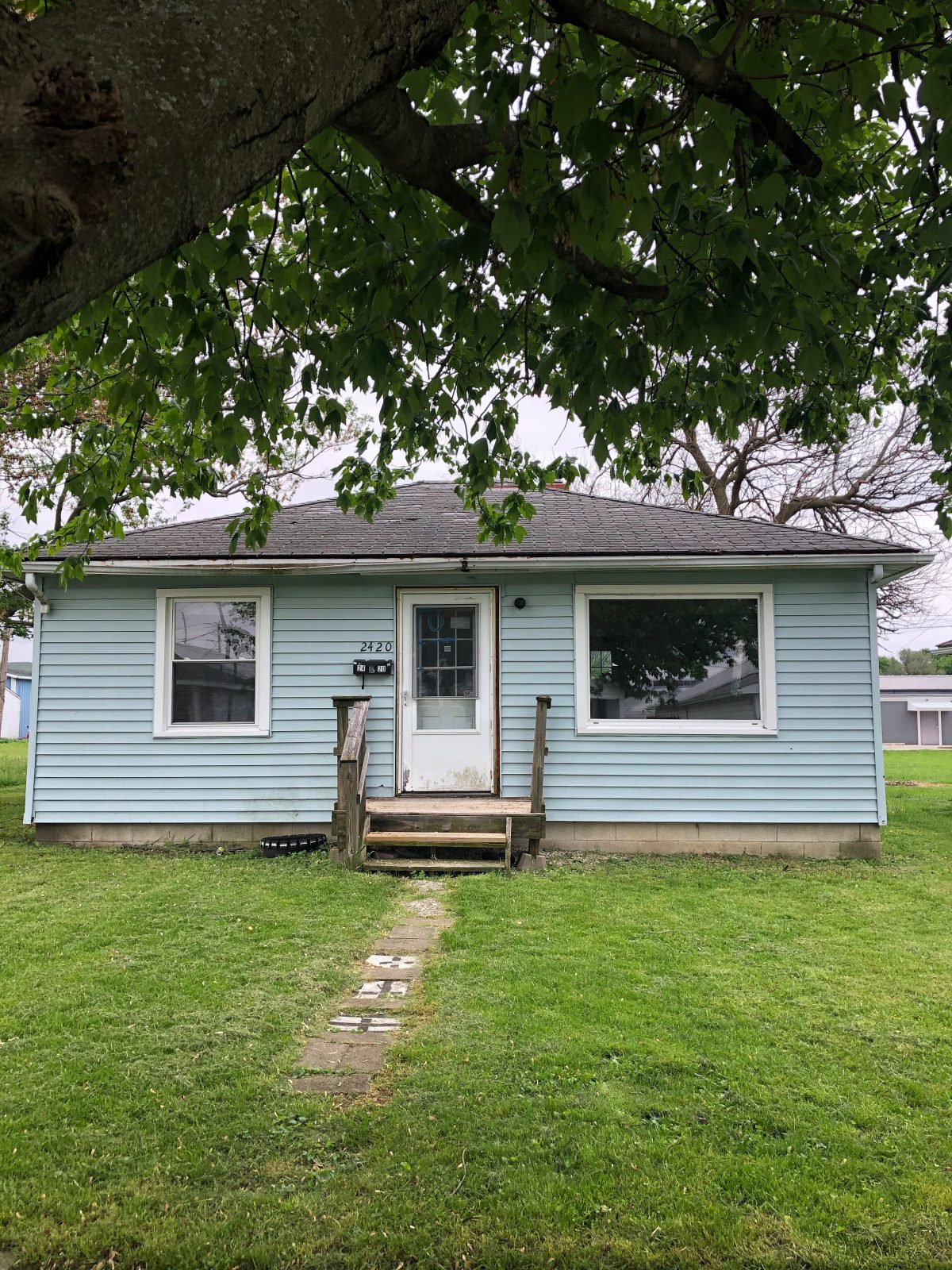 It's been awhile since I've been THIS excited to share a new project with you, and I hope after reading today's post you are just as excited as I am! Normally the things you see here are projects from my own little farmhouse where I've lived and renovated and decorated spaces for the last 8 years now. I never want you to feel bored or tired with the content I'm creating and sharing and most important, I myself never want to feel bored or stuck in a creative rut doing the same things over and over again. Soooo… why not jump into a full renovation of a cute, little rental house and take you guys along for the ride?!
Okay, okay… let me backup a bit and explain the whole story:
A good friend of mine, Oscar, has recently been buying properties to fix up and rent, and with the latest house he acquired, he asked me to help him with the layout and design aspects of the project. As we started talking more about what all needed to be done to the property, I realized this would be a fun opportunity to let you in on the process and be able to show you:
1) a major before/after fixer upper transformation
2) something other than just my little farmhouse
3) ideas for living in a rental
4) how to make the best use of a small space
This dwelling that we are calling the Armstrong House is a small two bedroom, one bath home that has some significant storage space challenges, along with major cosmetic updates that need to happen. Can you see past the nicotine-covered walls and scary bedrooms to find the potential in this cute, little flip home?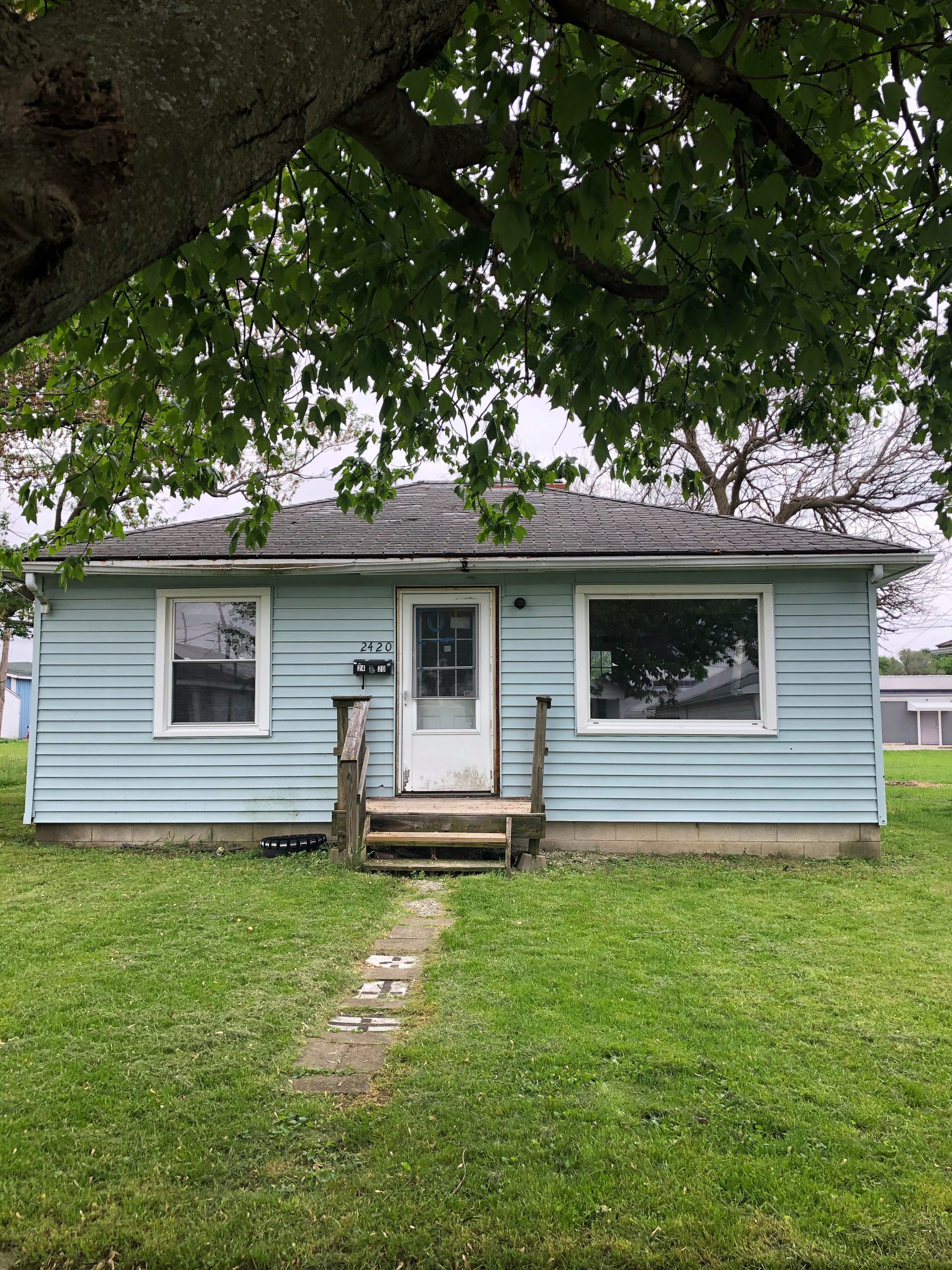 The first obvious assessment of the house is that the roof needs to be entirely replaced, along with new gutters installed.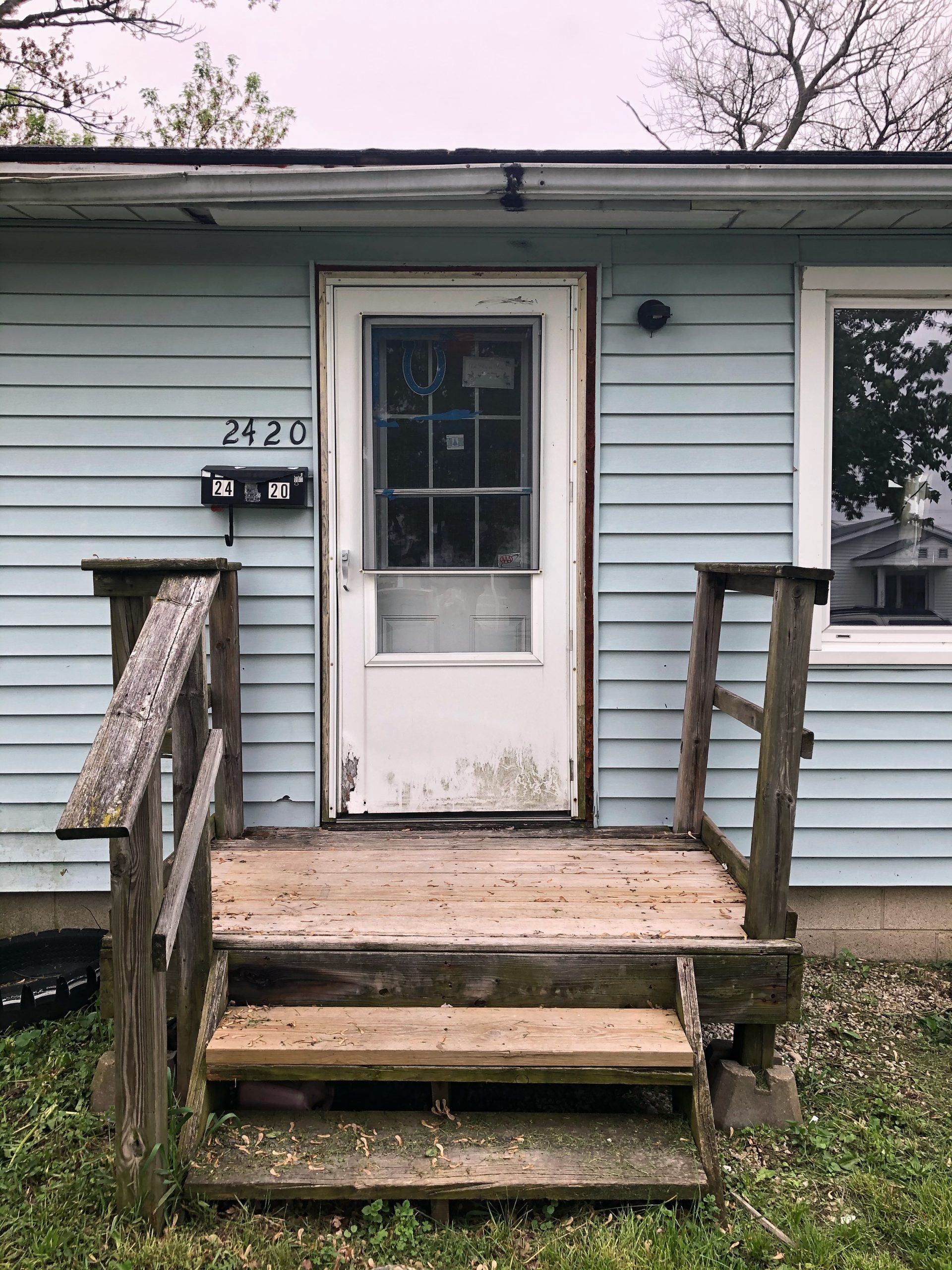 The front steps will be ripped out and replaced with a larger front porch/deck that will extend to the right, just outside of the larger picture window in the living room. The front door will also be replaced as well.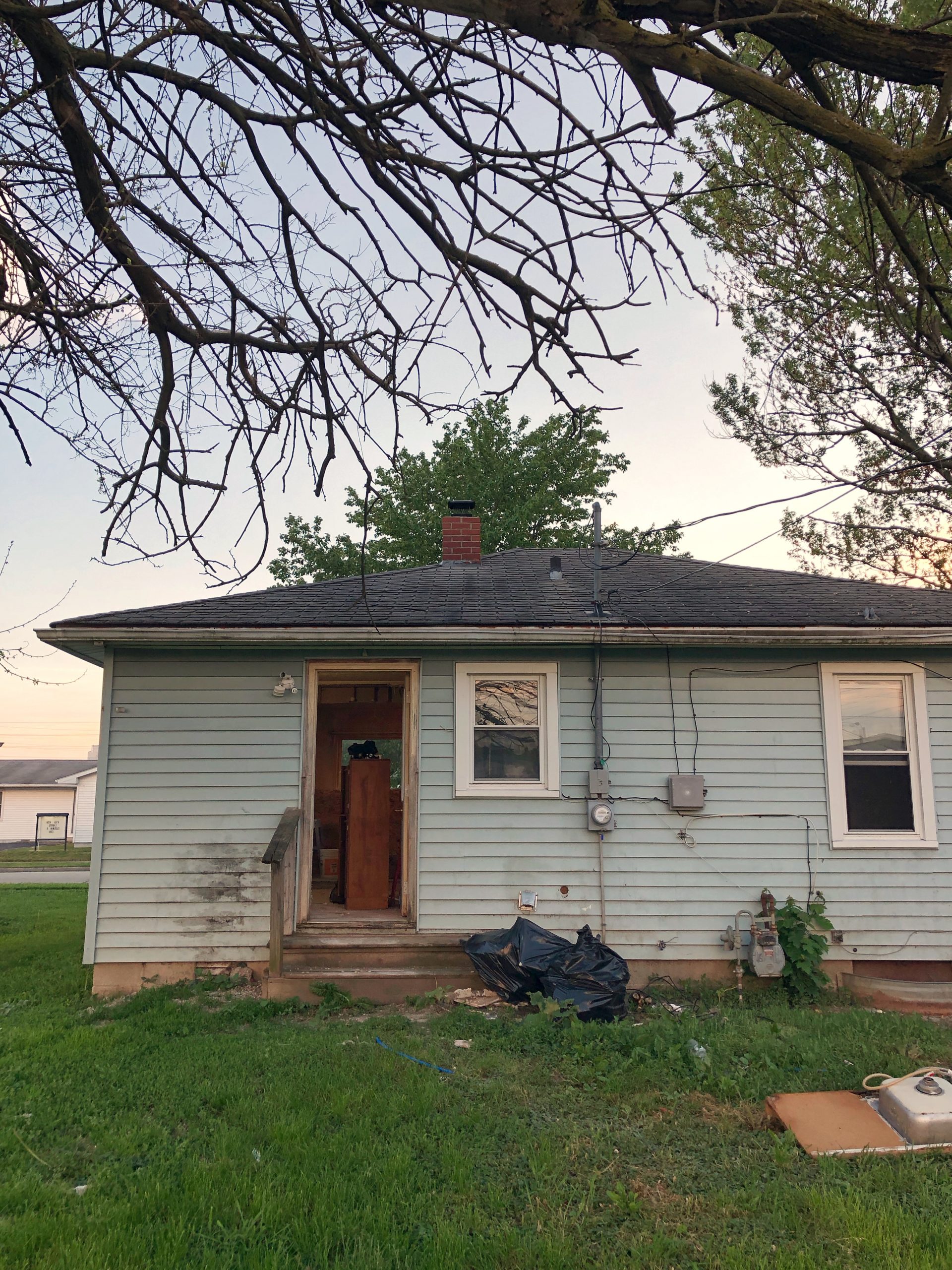 On the back of the house there is a door leading outside from the kitchen, and the small steps will be replaced with a larger 8 x 14-16′ deck, giving more space for a small table and chairs, a grill, etc. The back exterior door will be replaced as well and a good power wash to the siding.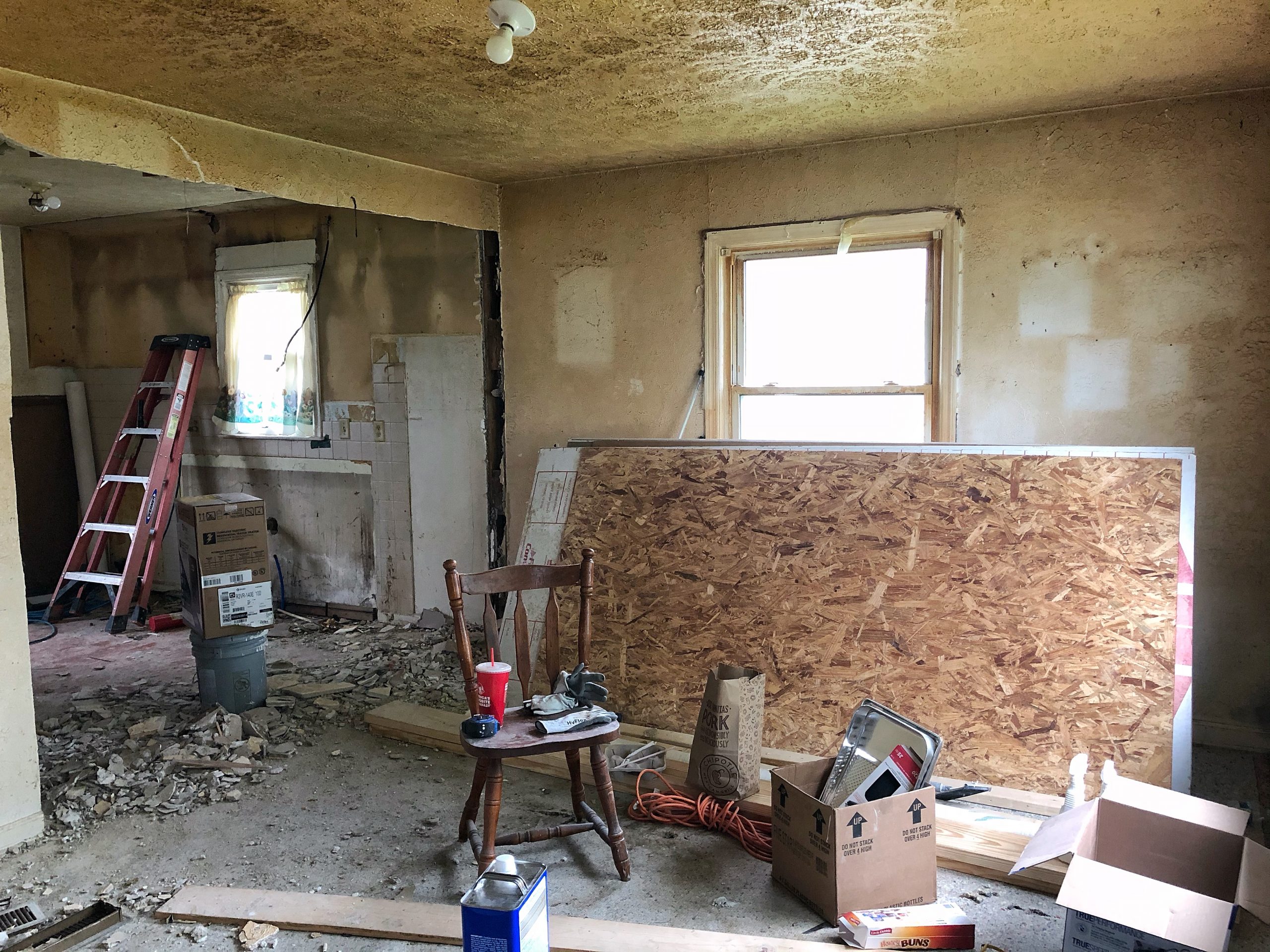 One look at the inside of the house and you can tell whoever lived here last was obviously a smoker. As soon as we walked in, there was a strong smell in the carpet and walls, and we couldn't open all the windows fast enough. The carpet will all be torn out, and every single wall, ceiling, and piece of trim will be properly cleaned, primed, and painted.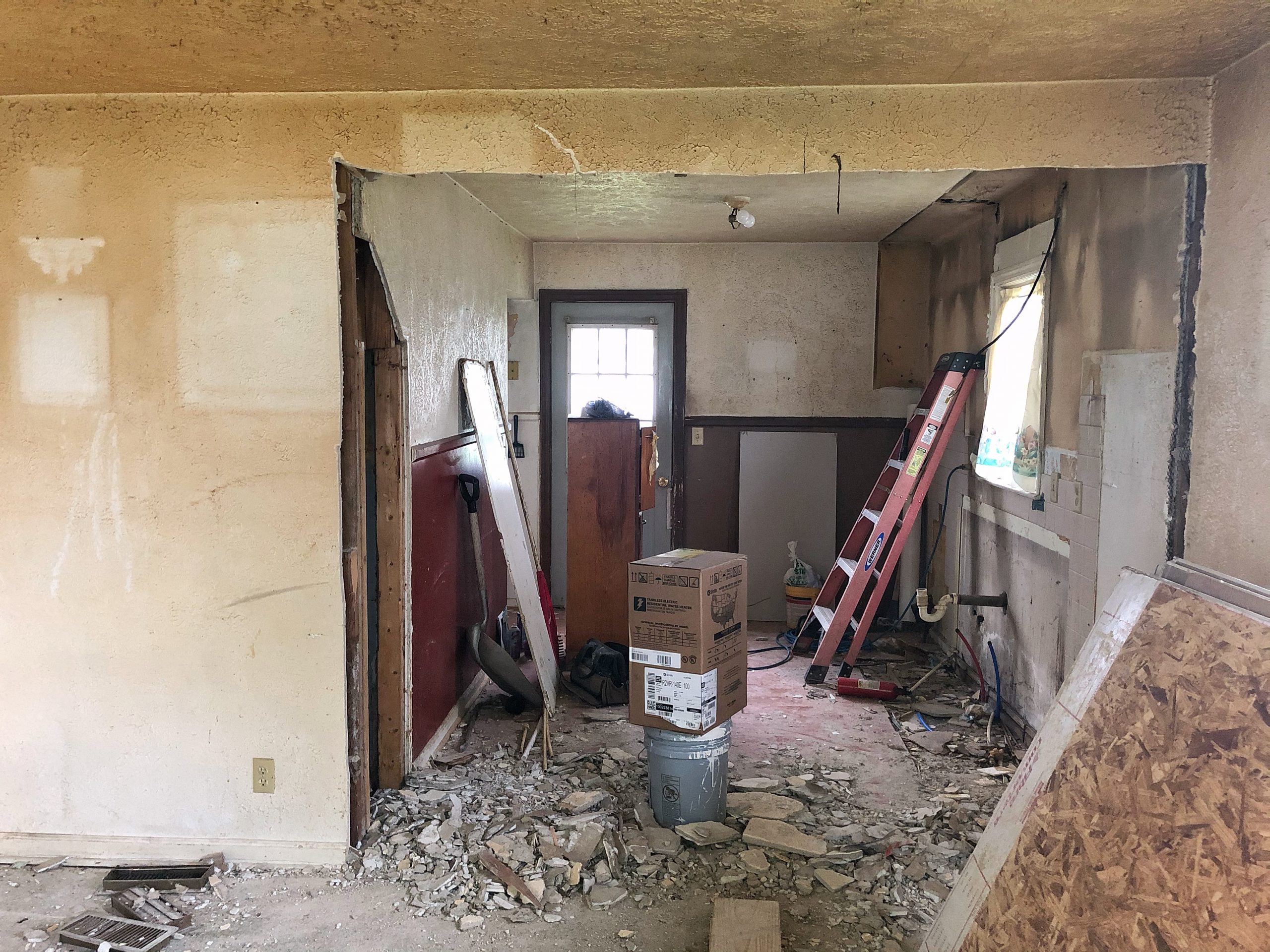 The front door opens right into the living room, which then leads to a small kitchen. The opening between the two rooms was originally just a regular doorway size, but Oscar decided to open the wall up more to make the space feel bigger. As you can see by the photos, the kitchen cabinets were in pretty bad shape and have already been torn out. We are hoping to rework the layout of the cabinets and appliances a little to maximize space and add a small peninsula/extra seating and counter space. There isn't a separate dining room, so all the seating will be inside the kitchen.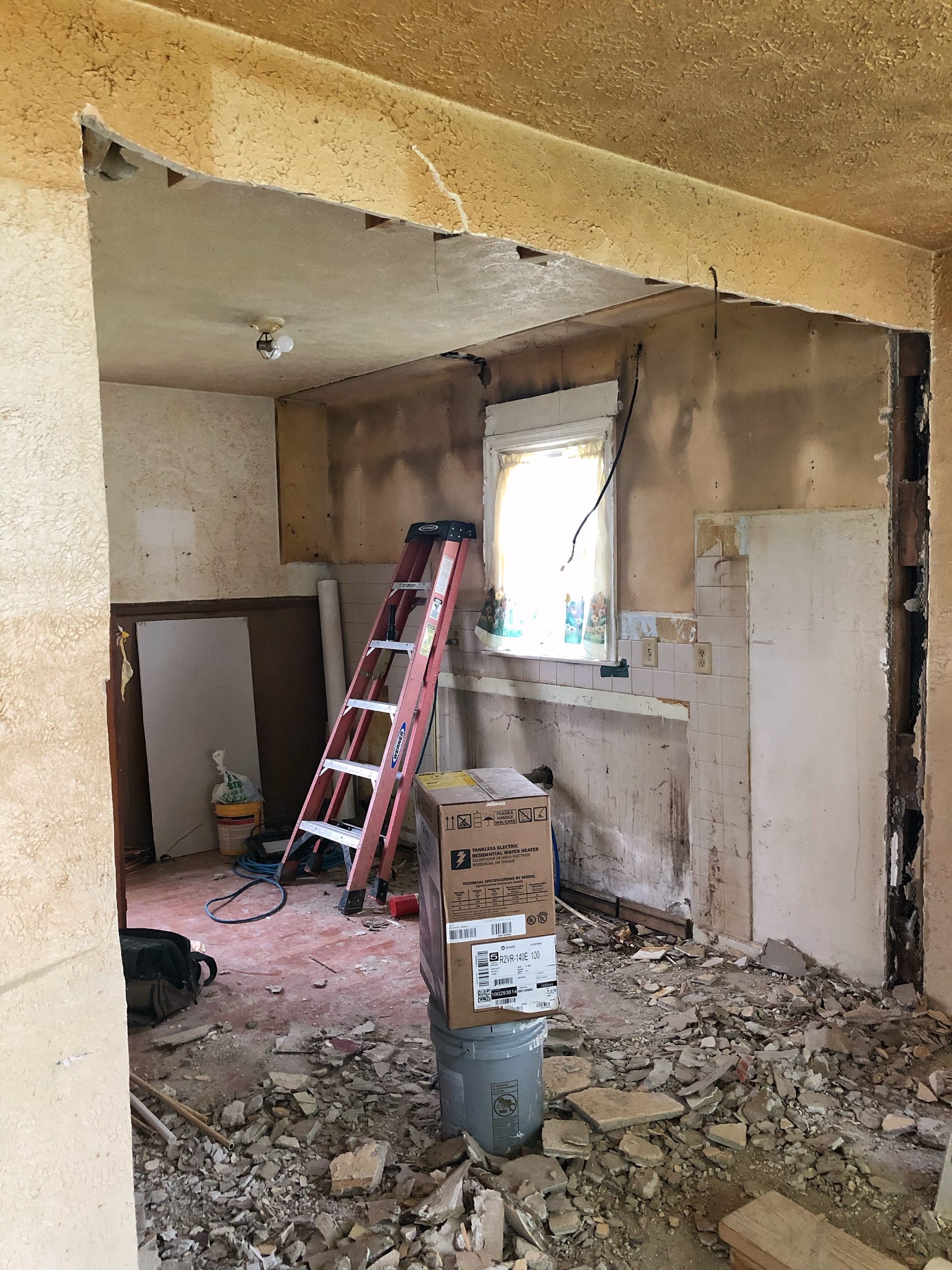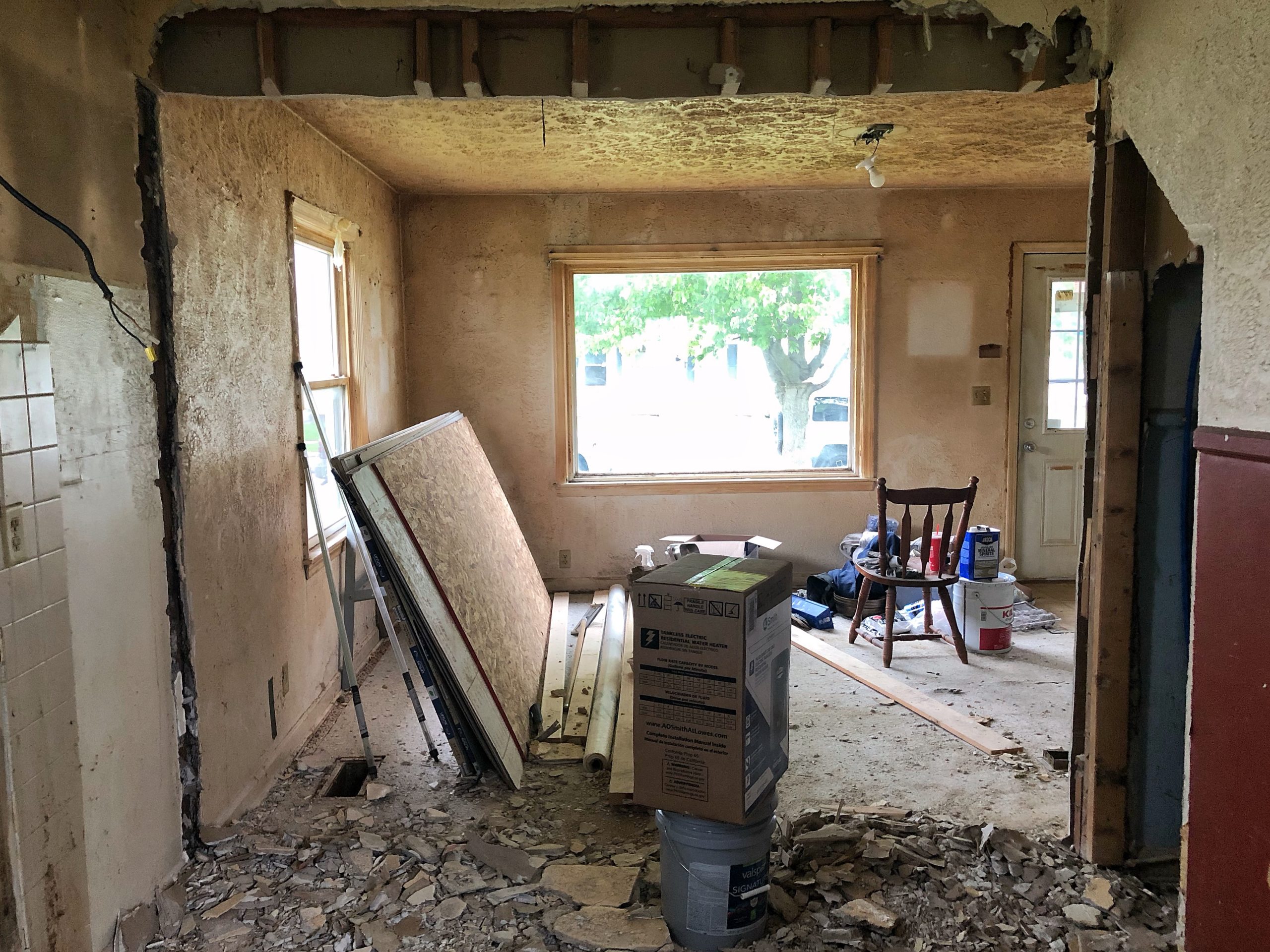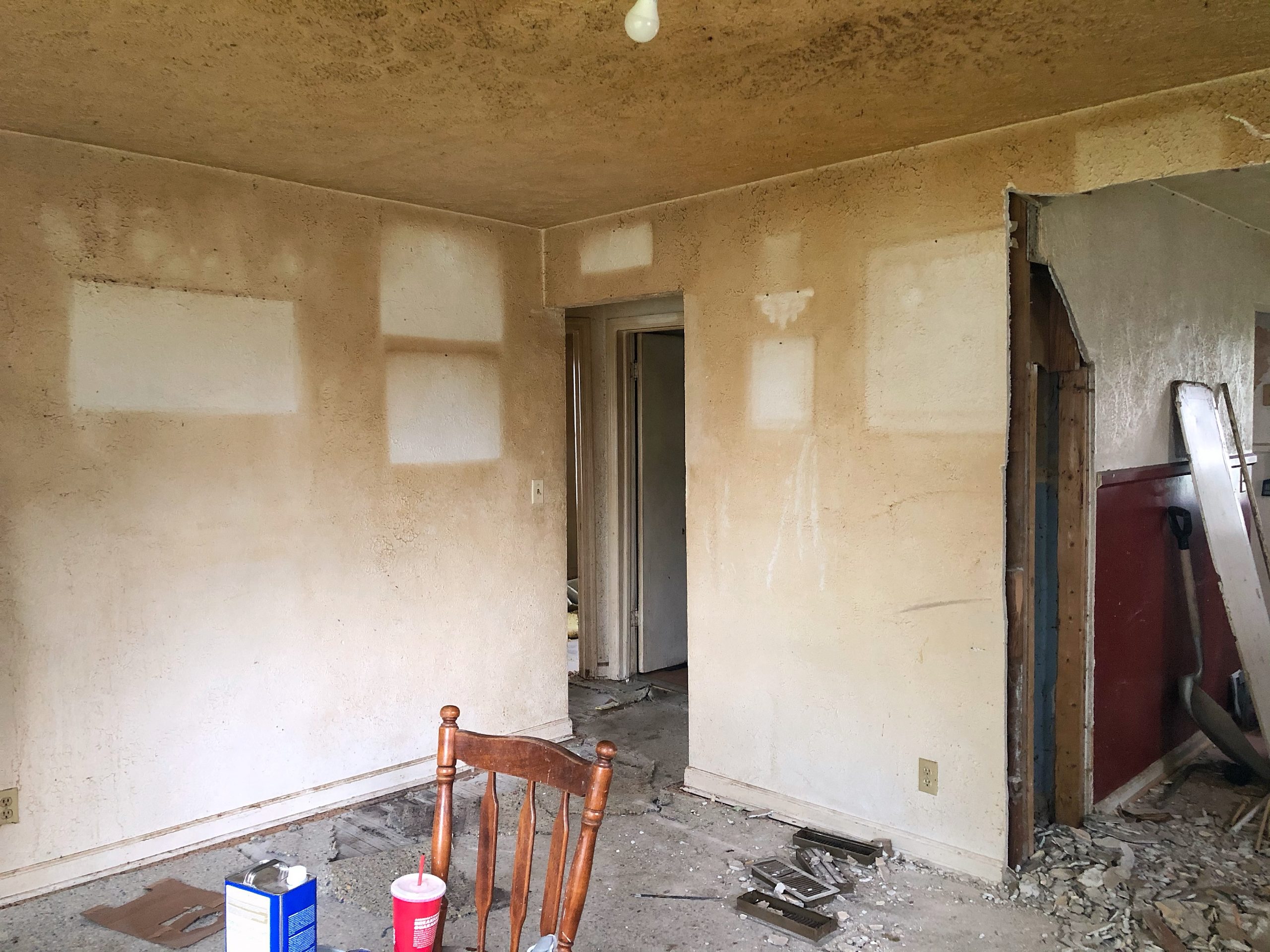 There is no designated entryway or a coat closet of any kind, so I plan on utilizing the wall on the left in the above photo to create some sort of functional storage for coats, shoes, etc. You can also see the small hallway in the corner that leads to the bathroom and two bedrooms.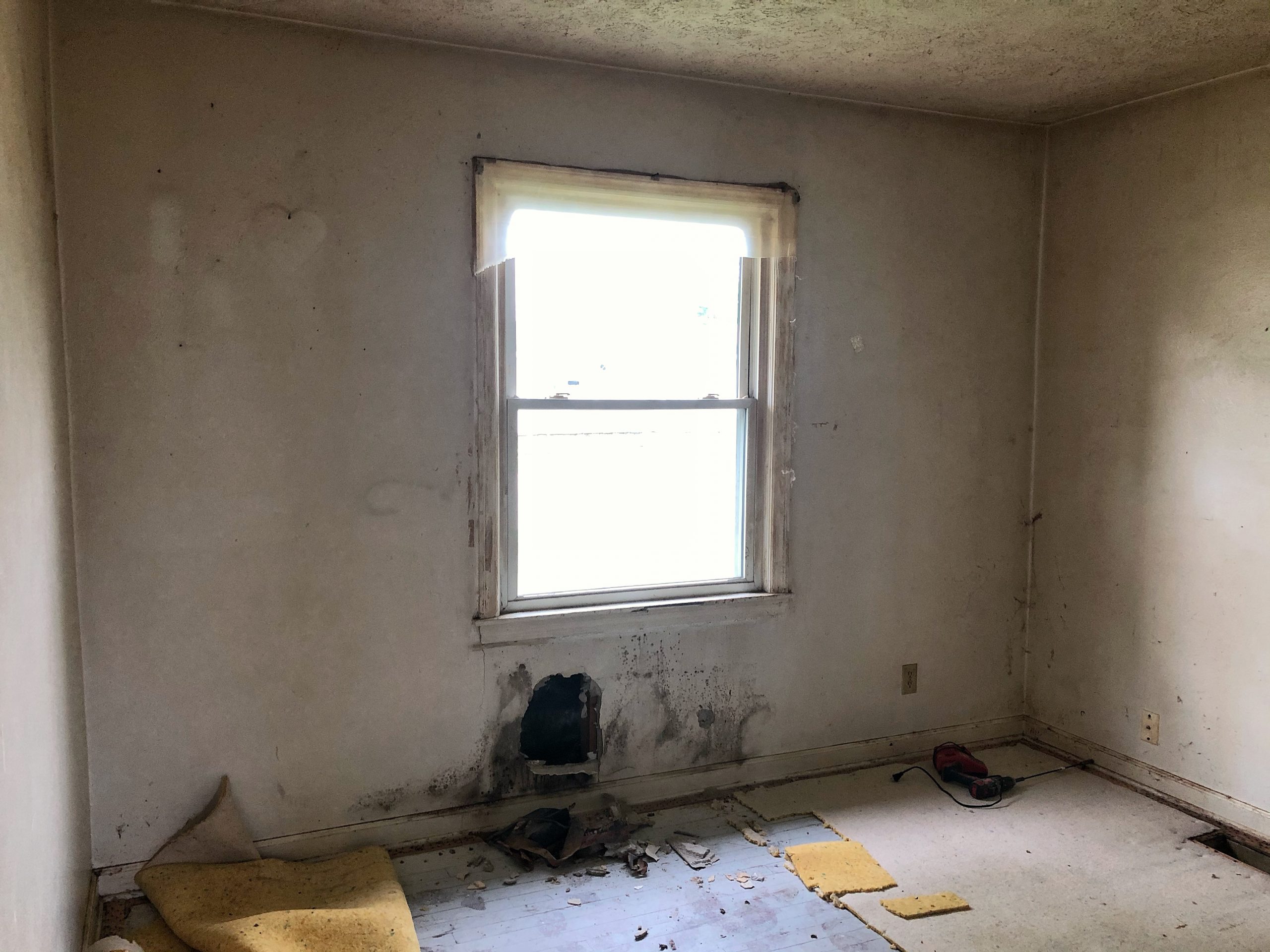 A few of the bedroom walls are in need of some repair and look a little scary right now, but a good cleaning, fresh paint, and new flooring in these two small rooms will make such a big difference.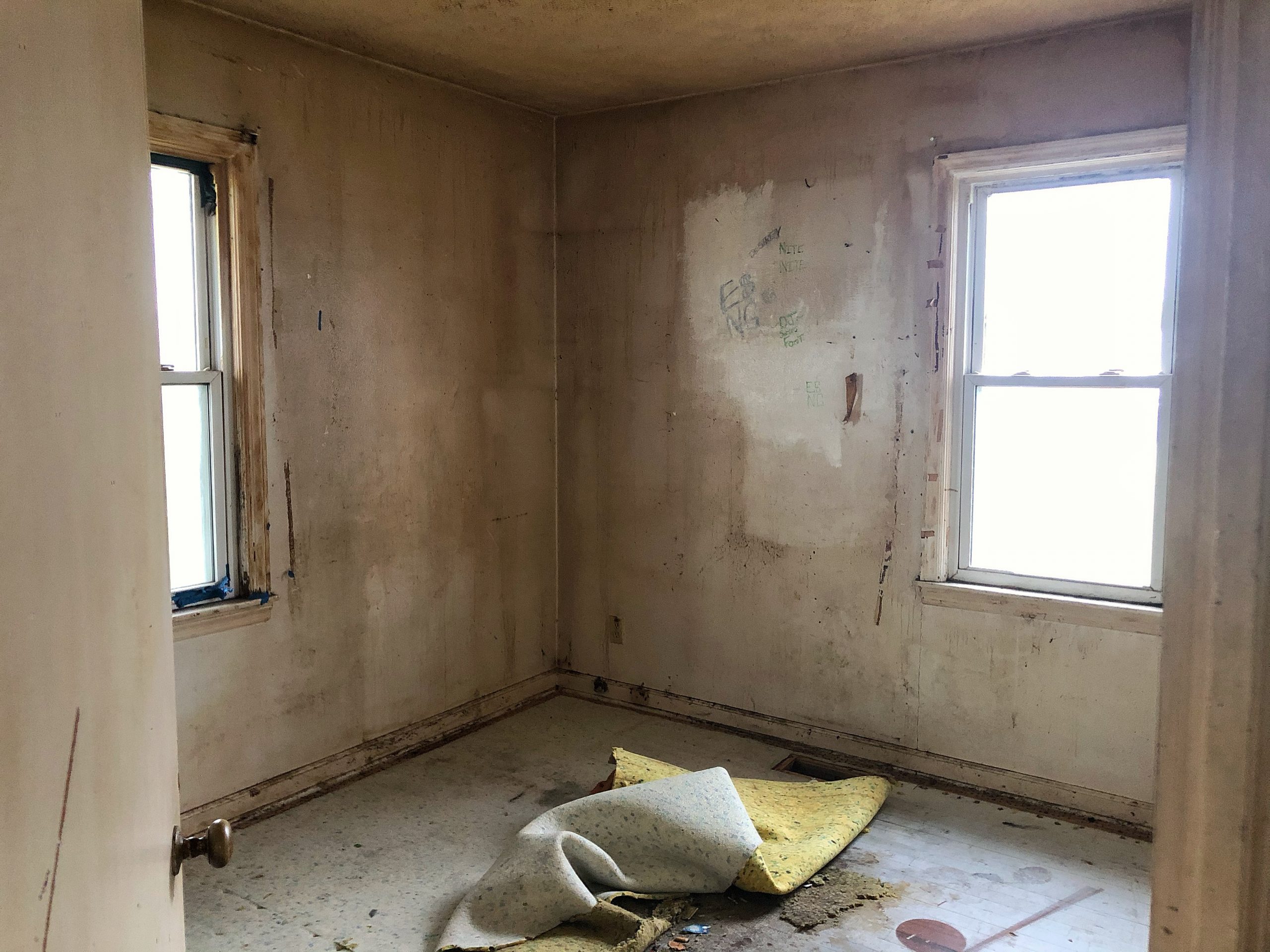 The bathroom is small and again lacks storage space. We could tell right away that the flooring in here needed to have a closer inspection and the whole room would need some major cosmetic updates.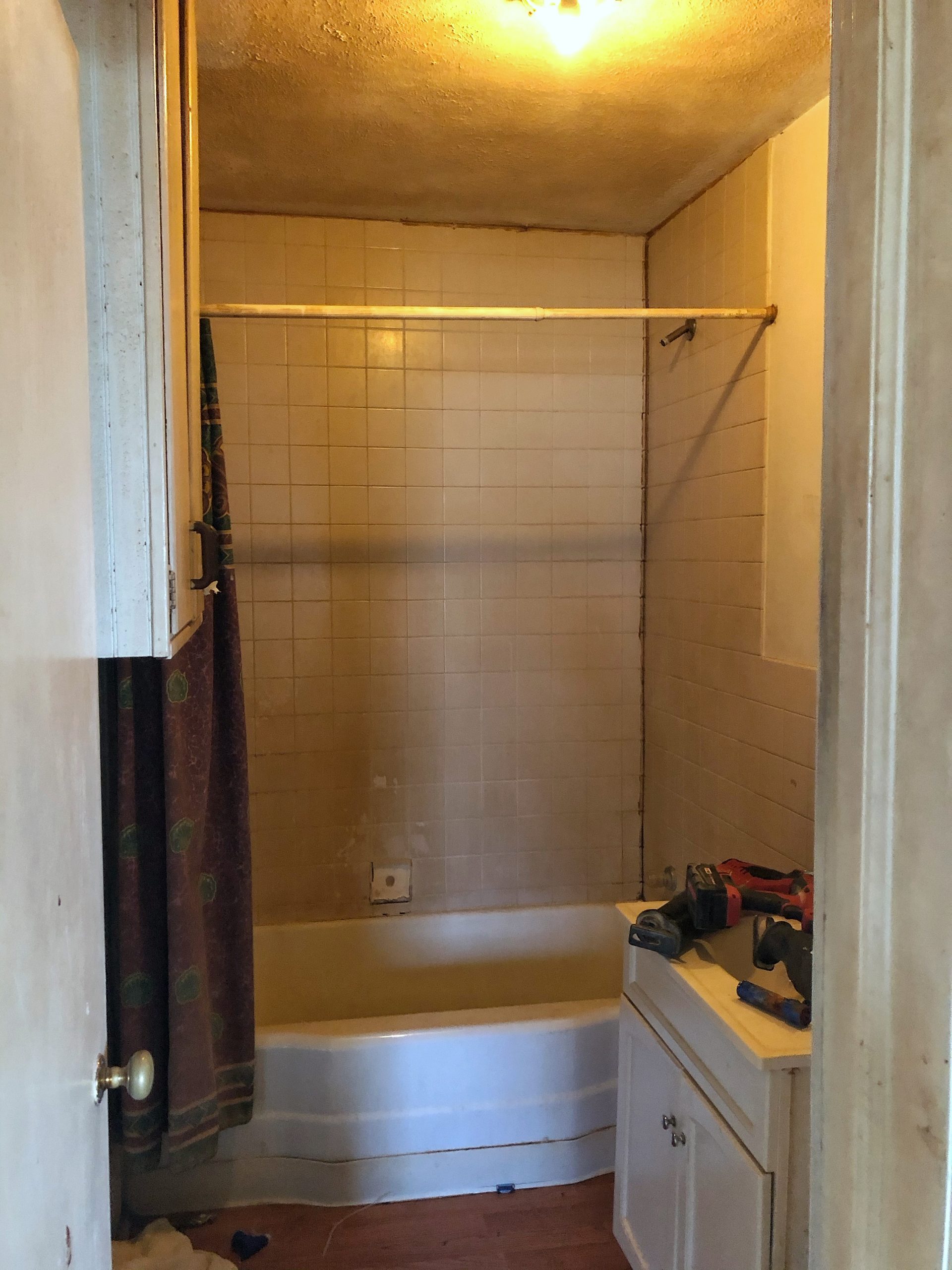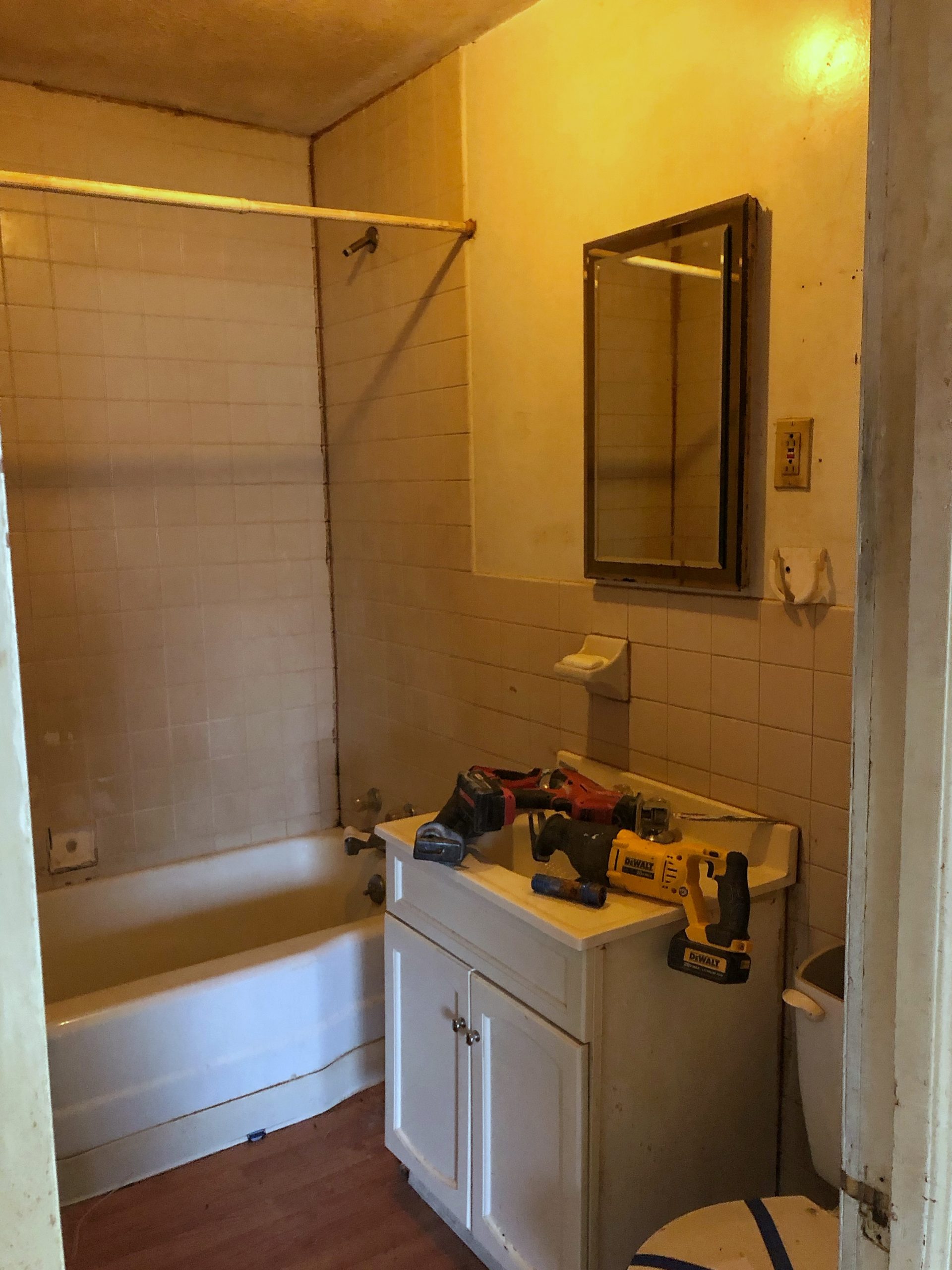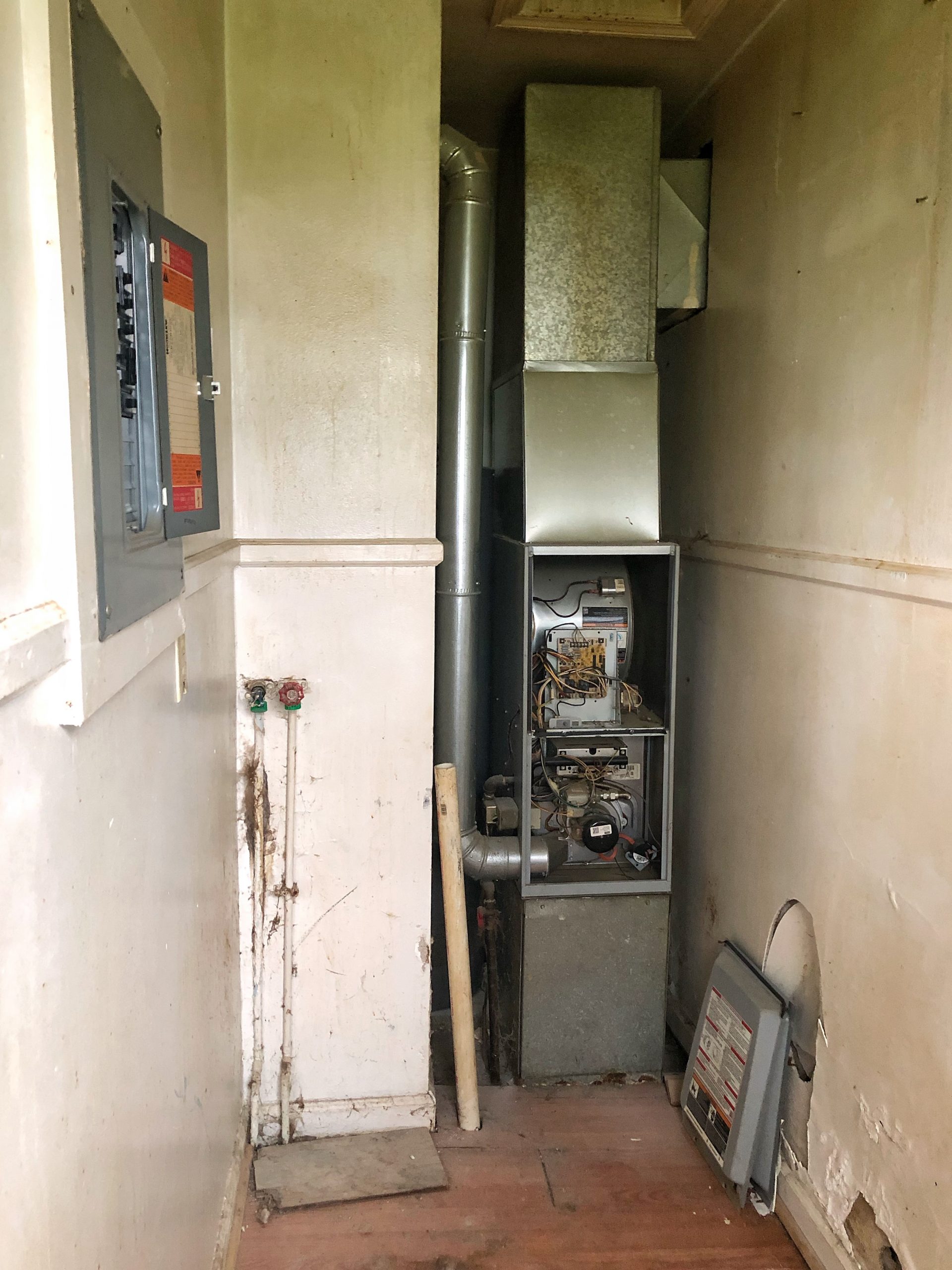 On the other side of the interior wall in the kitchen is a narrow area for the washer, dryer, furnace, electrical box, and water heater. It's a tight fit for even the smallest washer and dryer and feels like wasted or underutilized space. There is also an old chimney that sits next to the furnace, and Oscar decided he will tear that out to make space for a pantry closet in the kitchen. He plans to remove the old water heater also and install a tankless version to save space, and we may also install shelves on the wall to the right to add space for cleaning supplies, towels, extra kitchen storage, etc.
______________
A lot of love and sweat equity is going into this little house because we found the perfect renter to live here and take care of this little project of ours… MY MOM! Yes, my sweet momma is going to be moving into this fixer upper when we're all done, and I'm so excited for her to have a new place to call home. She is currently living in an apartment, and while this house doesn't have more square footage necessarily, it DOES have a yard that she can plant flowers or a garden in and outdoor living space that I think she desperately misses having. It's in a quiet neighborhood, and we've already met some really sweet neighbors on the street while we've been out here working. I think she'll appreciate having neighbors close by but not right on top of each other like her current apartment living situation!
She works long hours at her job and is always here to help the boys and I with anything we need, so being able to give back to her in this way is something I'm so excited to be able to do. She's understandably a little nervous seeing what the "before" looks like of her future little home, but I told her to put her faith in Oscar and I and let us do our thing!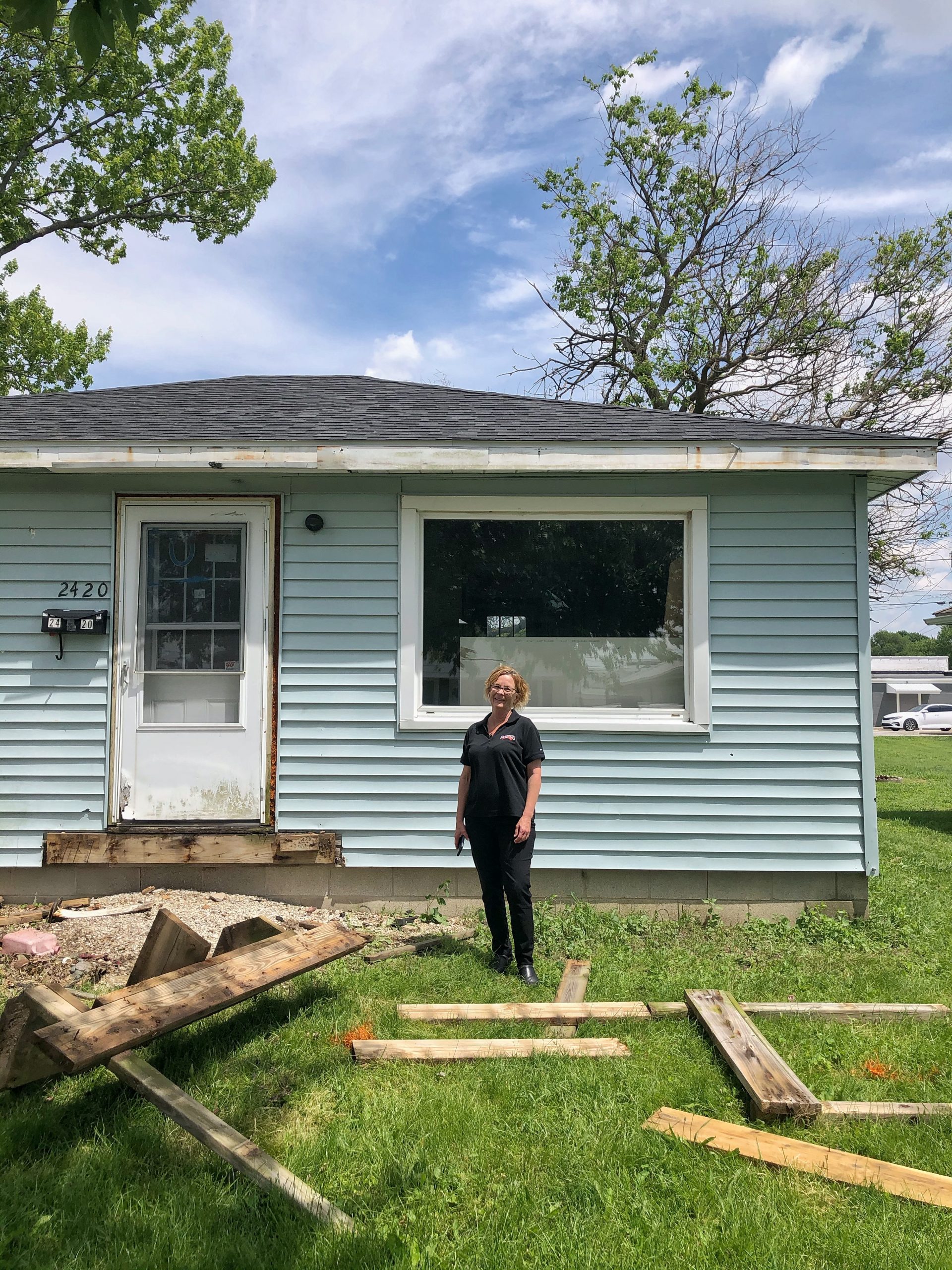 So here's what my plan is over the next several months as we work on the Armstrong (a.k.a. mom's) House:
I'll be documenting every step of the renovation and all the changes we make. I'll take you along as I start making the design decisions like cabinets, paint colors, and flooring. And as we wrap up the project and start moving mom in, I plan to share each room as we design and decorate it, focusing on finding her own personal style and maximizing small space/rental living on a budget! As we make progress, I'll put together videos to share the most recent updates, so be sure to follow along on Instagram where you'll get to see a lot more of the behind-the-scenes as well as following along here on the blog!
Here is the first video introducing you to Oscar, my partner in crime, and the Armstrong House!
I WANT TO HEAR WHAT YOU THINK!
Are you excited about this project? Do you have any questions? Maybe at some point Oscar and I can do a Q & A video, so feel free to send me any questions you have about this process! Thank you for following along on yet another design adventure with me… xoxo Liz
Subscribe to Blog | Follow on Instagram
Follow on Pinterest | Follow on Facebook