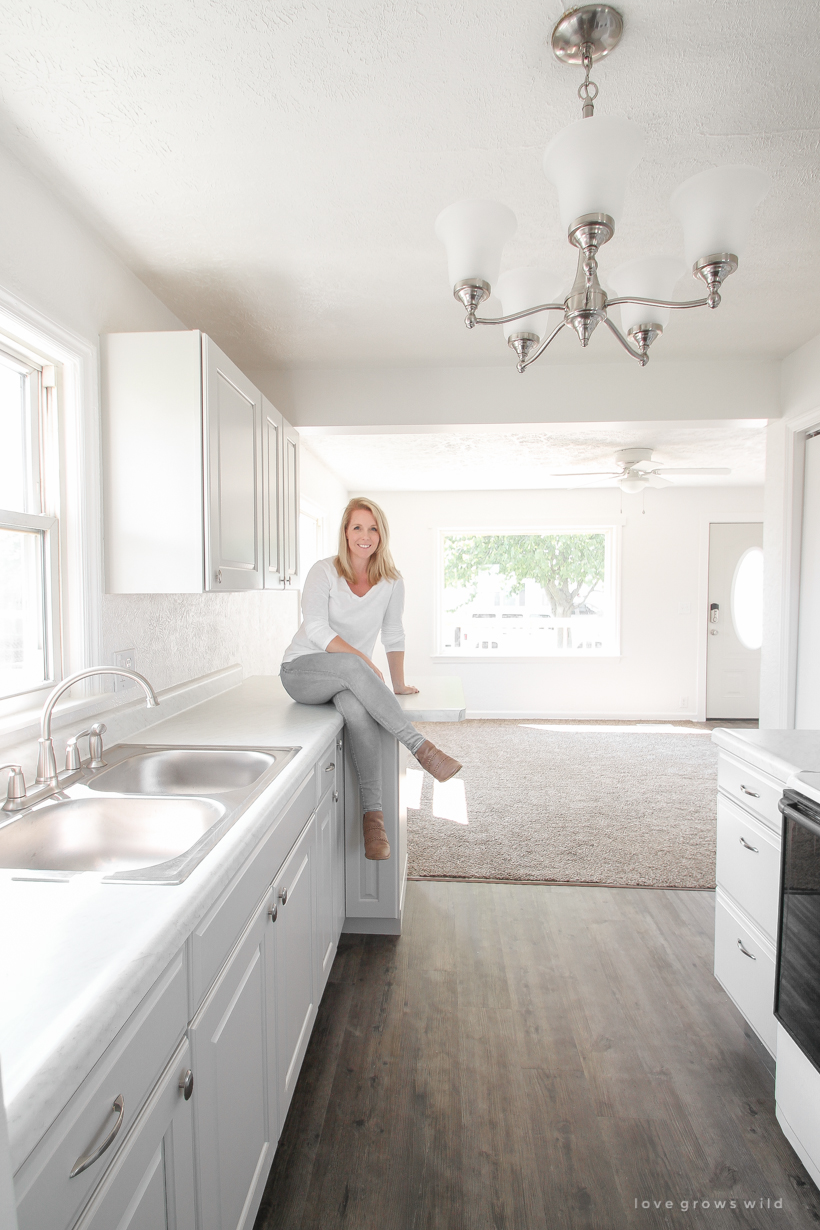 Back in May a friend of mine asked for my help with the design details of a home he purchased. He had plans of renovating this little house that needed a whole lot of love and turning it into a rental property. In about 4 months, Oscar and his crew completely transformed what became known as The Armstrong House from top to bottom with a new roof and siding, two decks added, a completely new kitchen and bathroom, flooring, paint, light fixtures, doors… basically everything except for windows were updated and replaced. If you've been following along with this renovation, you already know how bad of shape this house was in when we started with horrible smoke and nicotine stains everywhere. But if you need to catch up, you can check out these blog posts I've shared so far: 1 | 2 | 3
I want to share a few lessons I've learned while working on this project, and then I promise I'll share all the pretty photos you've been waiting for.
The power of paint is incredible. It's one of the most affordable ways you can completely transform a space and give it a whole new look and feel.
Sweat equity and a whole lot of elbow grease can save you thousands. It would have been easier to just hire out jobs like painting the entire house top to bottom, and some days that sounded like a much better option. But so much of this house renovation was done by Oscar and his circle of skilled tradesmen, which made a huge difference in the budget he was able to stay under.
Nothing worth having comes easy. This renovation was a lot of long hours in the evening and on weekends. Everyone who worked on this house in any small way has a full time job or jobs they had to go to before starting on this project each day. We ran into problems, had to come up with solutions, and the end result is a beautiful new investment property that is ready for its first tenant… which happens to be my momma. 🙂
Without further ado, welcome to The Armstrong House…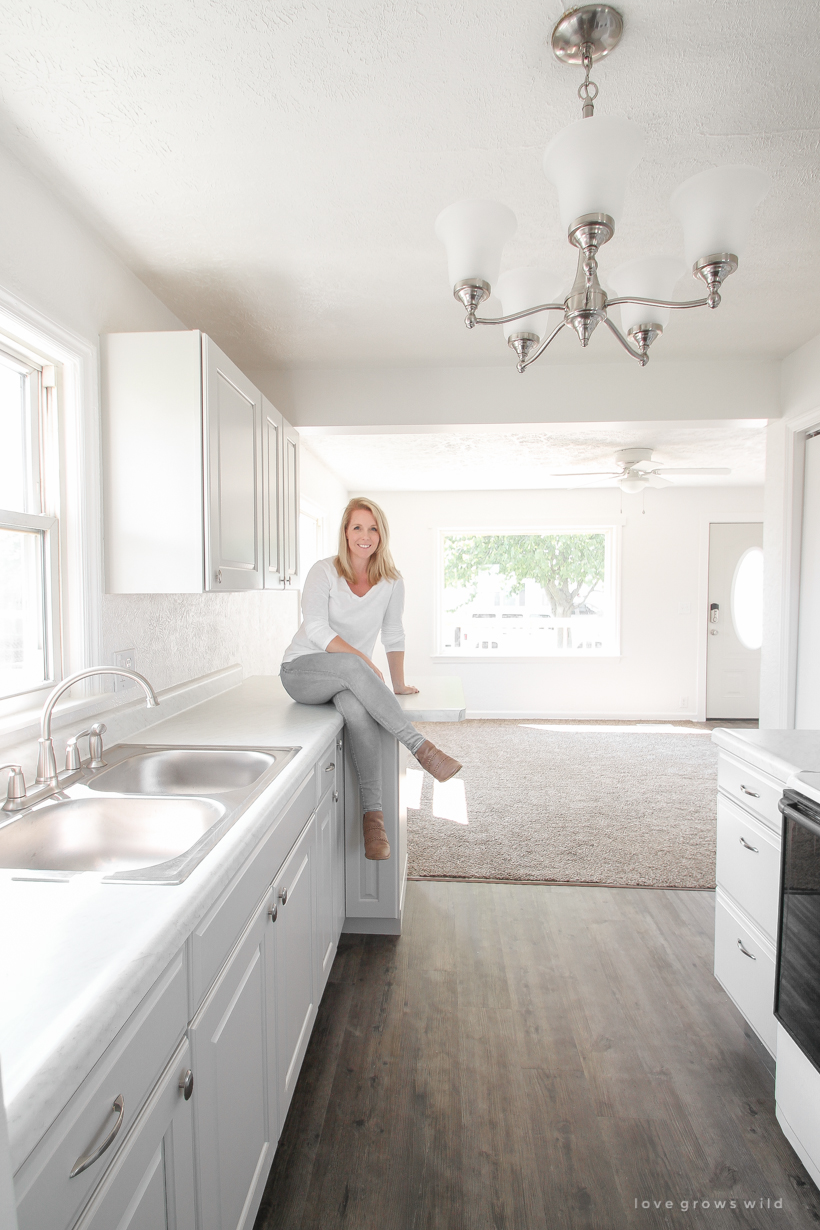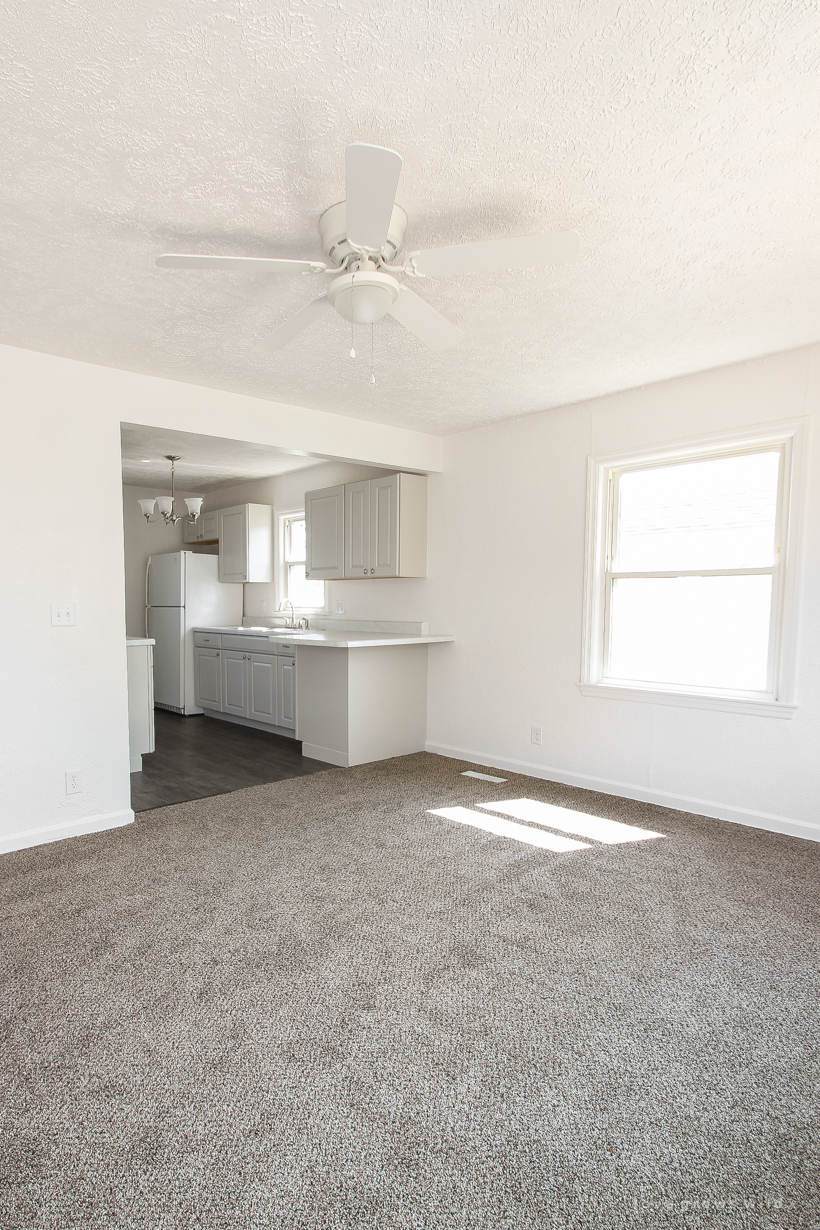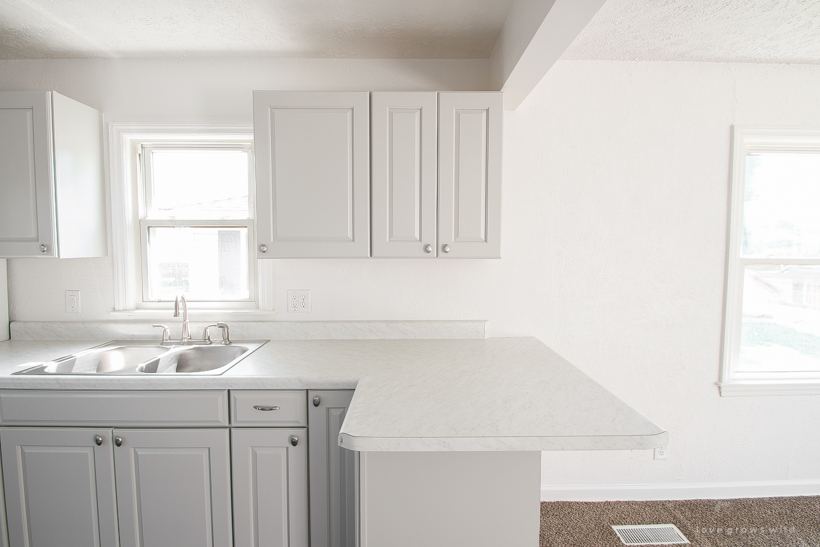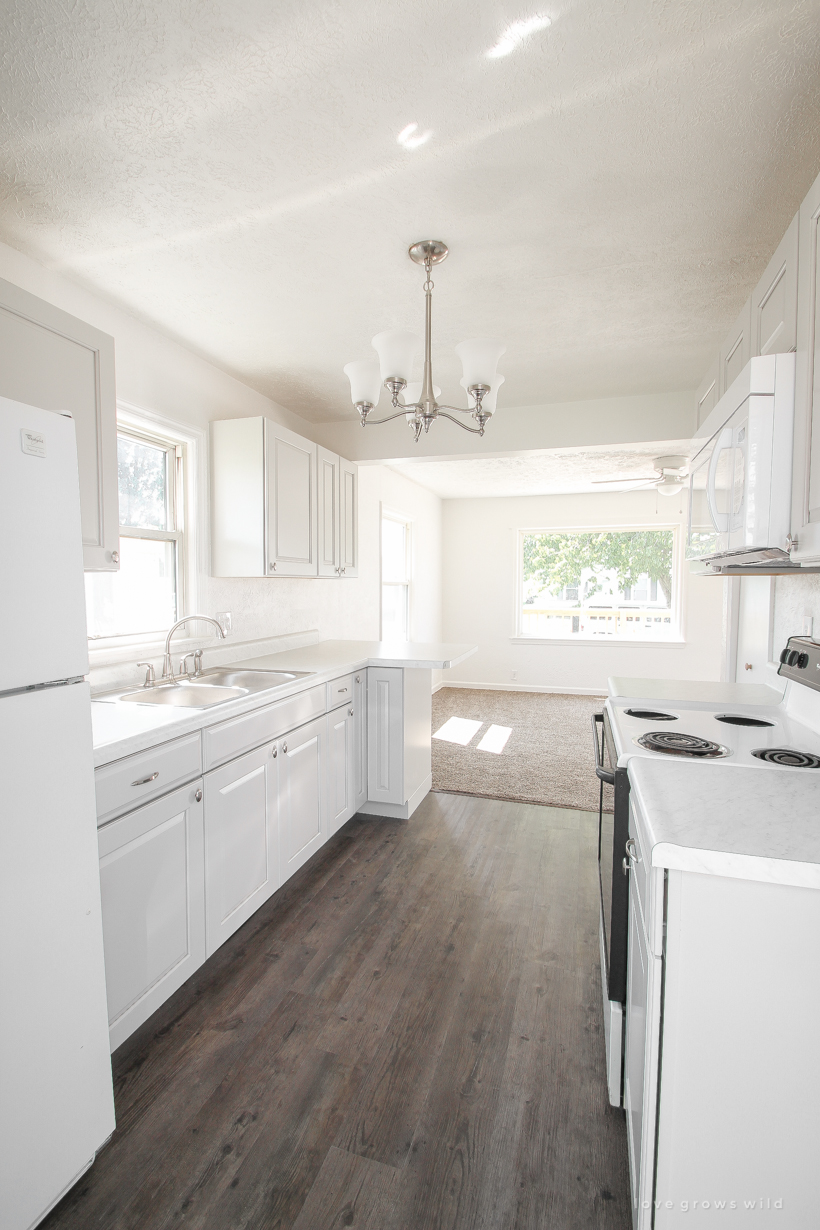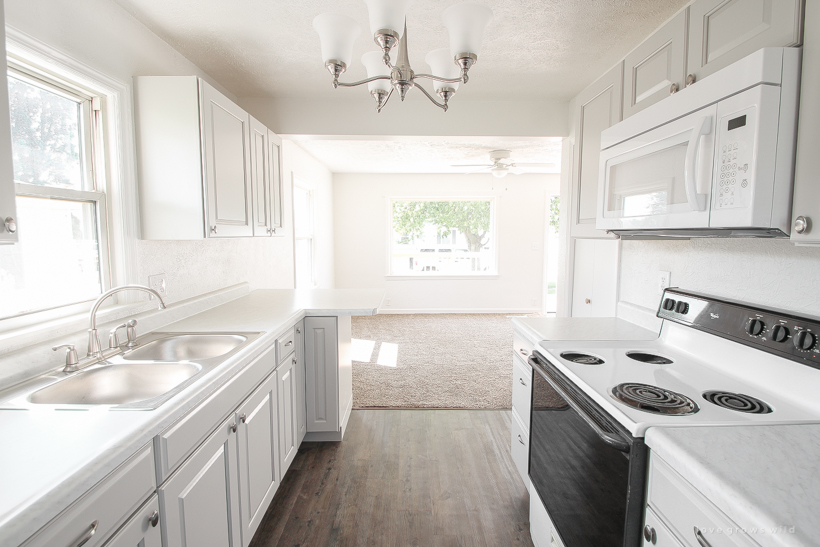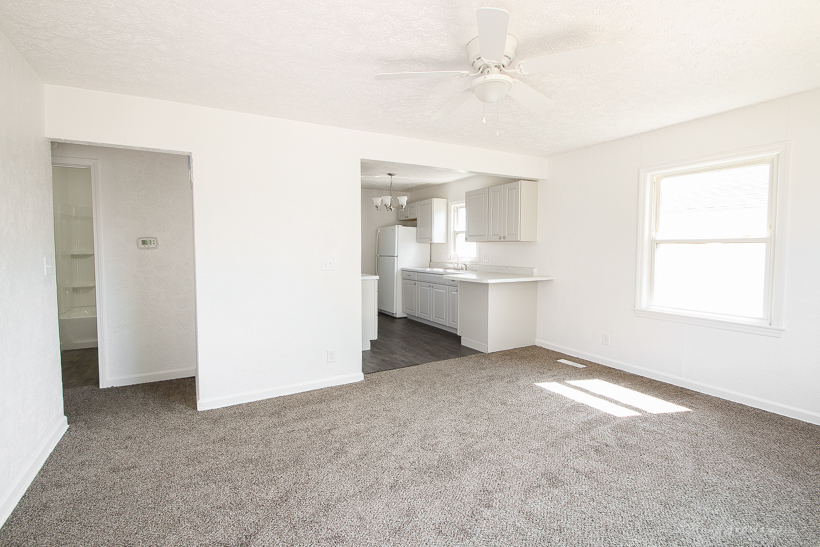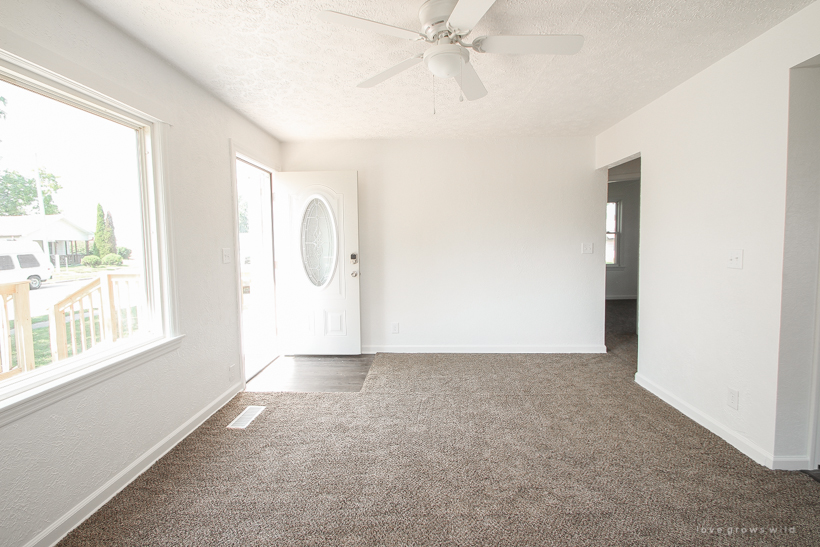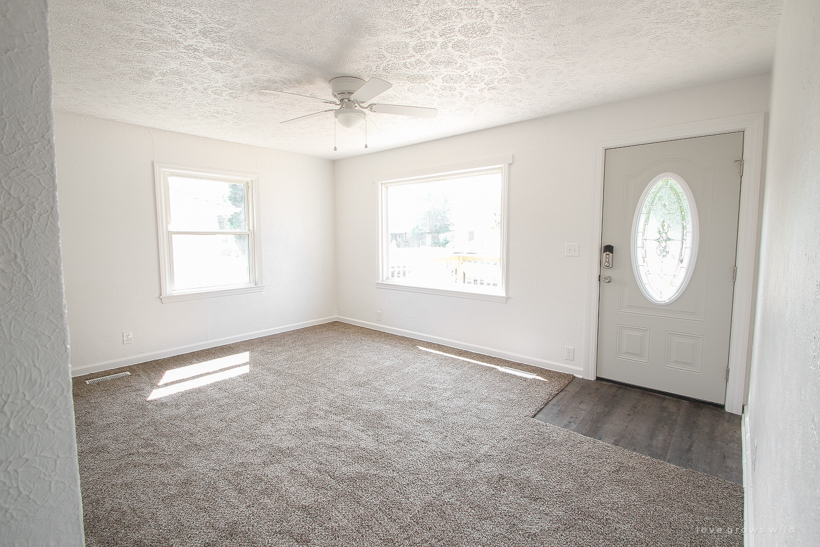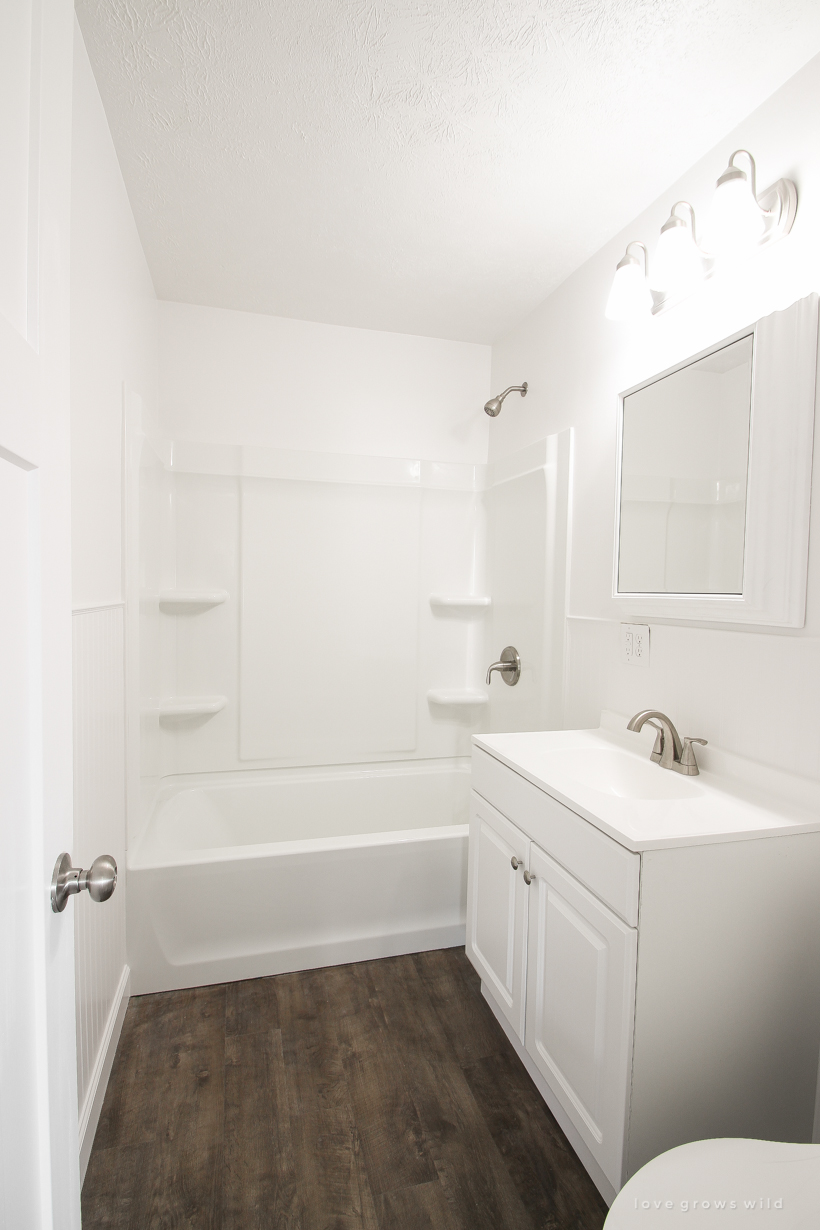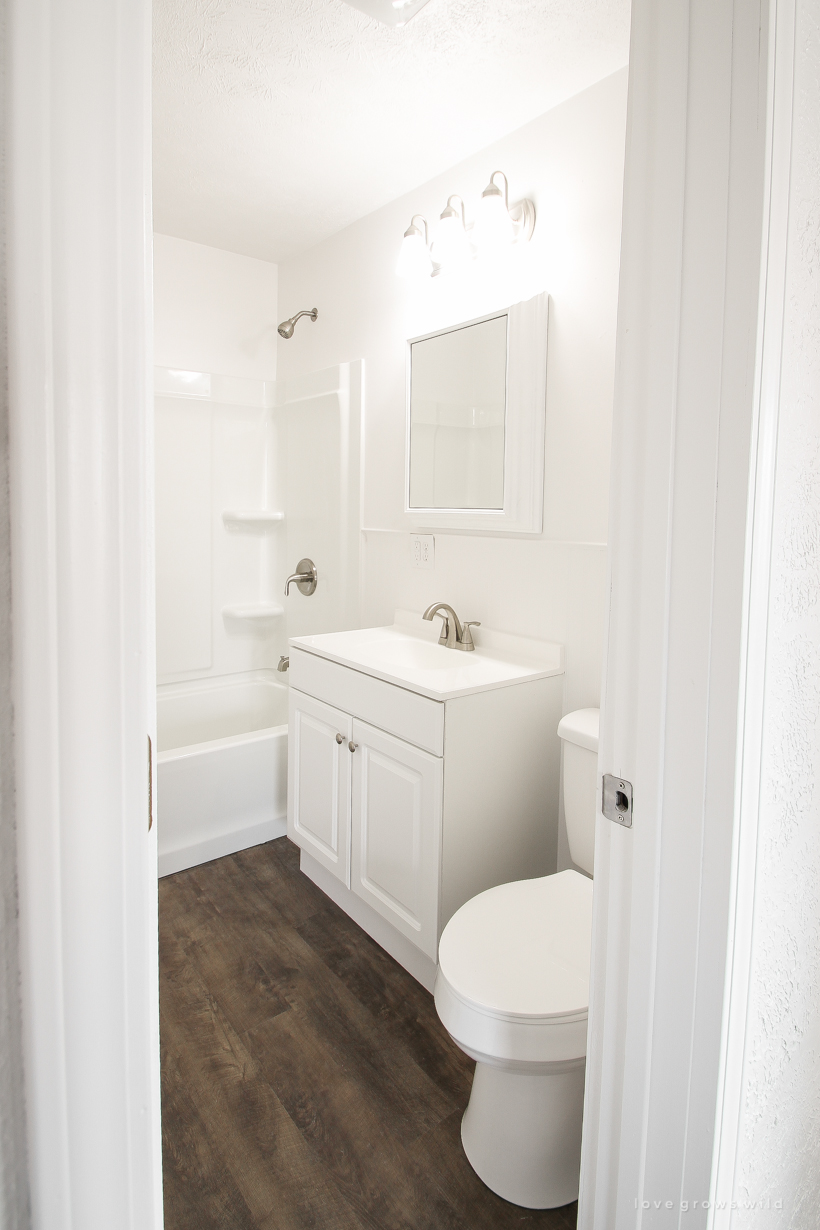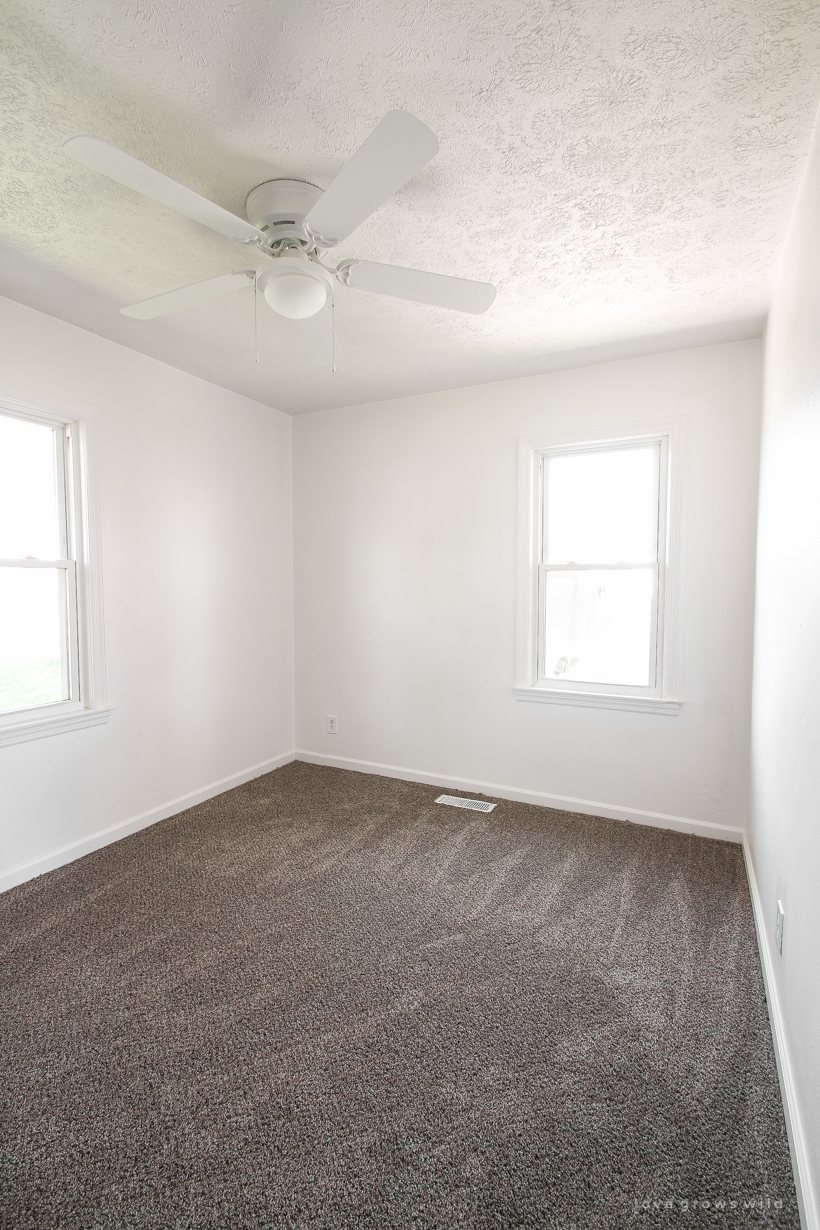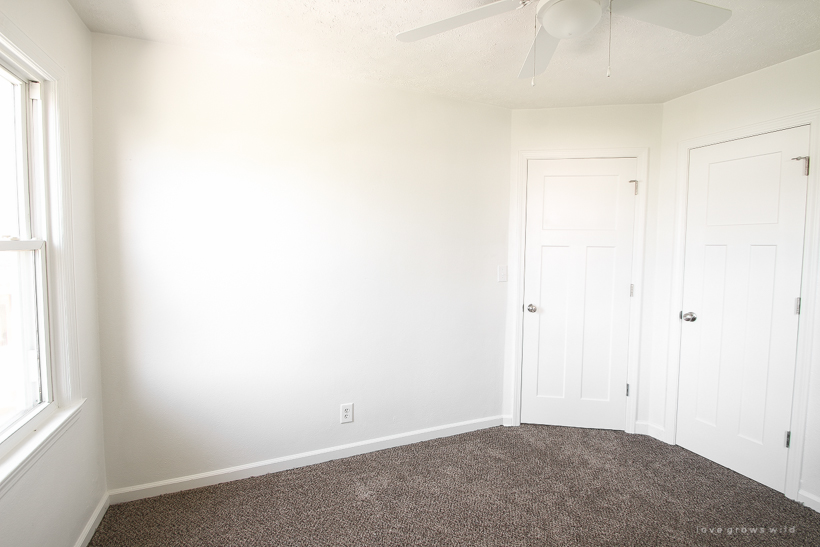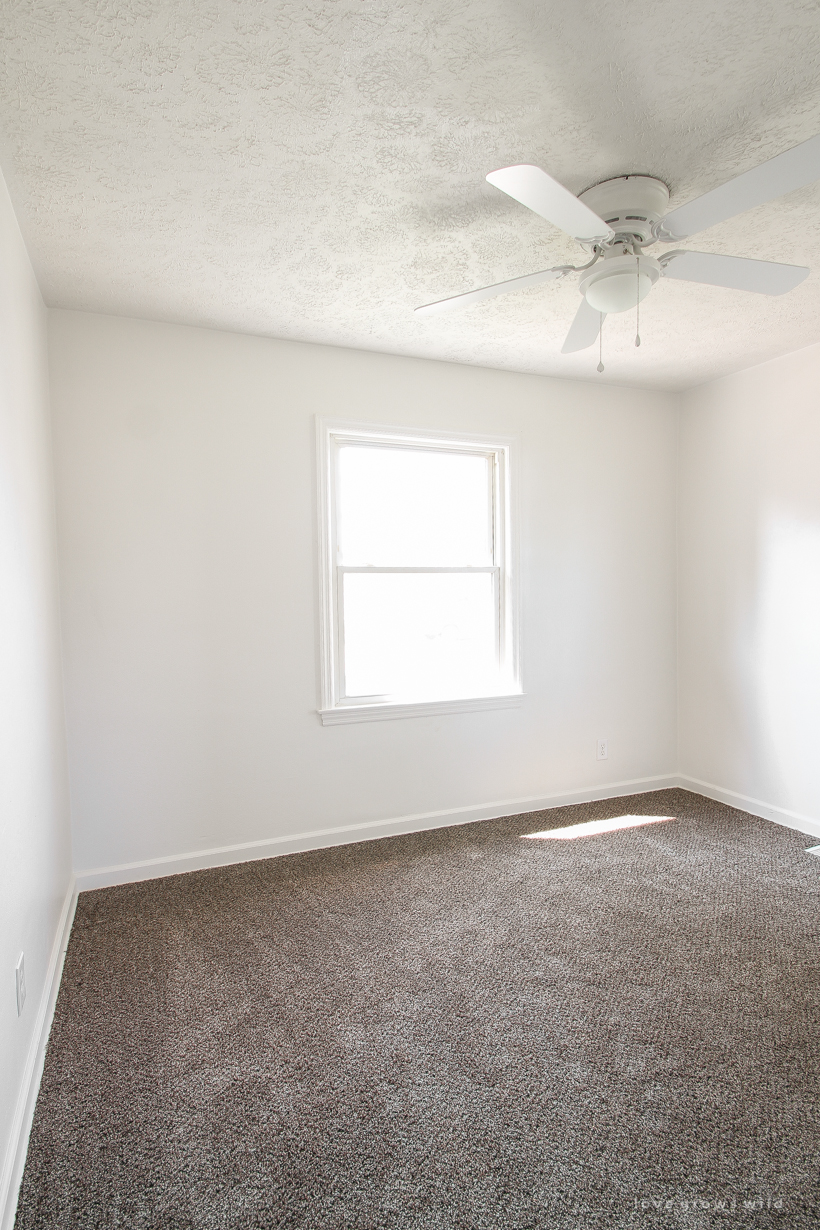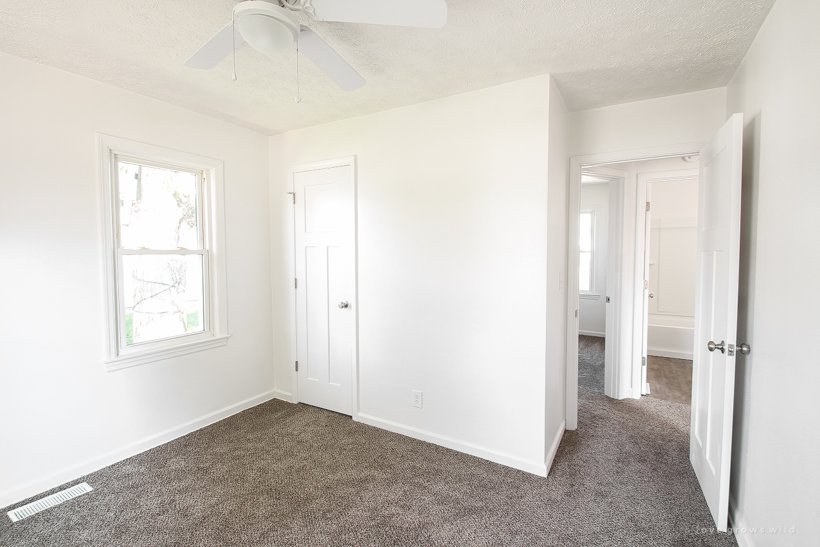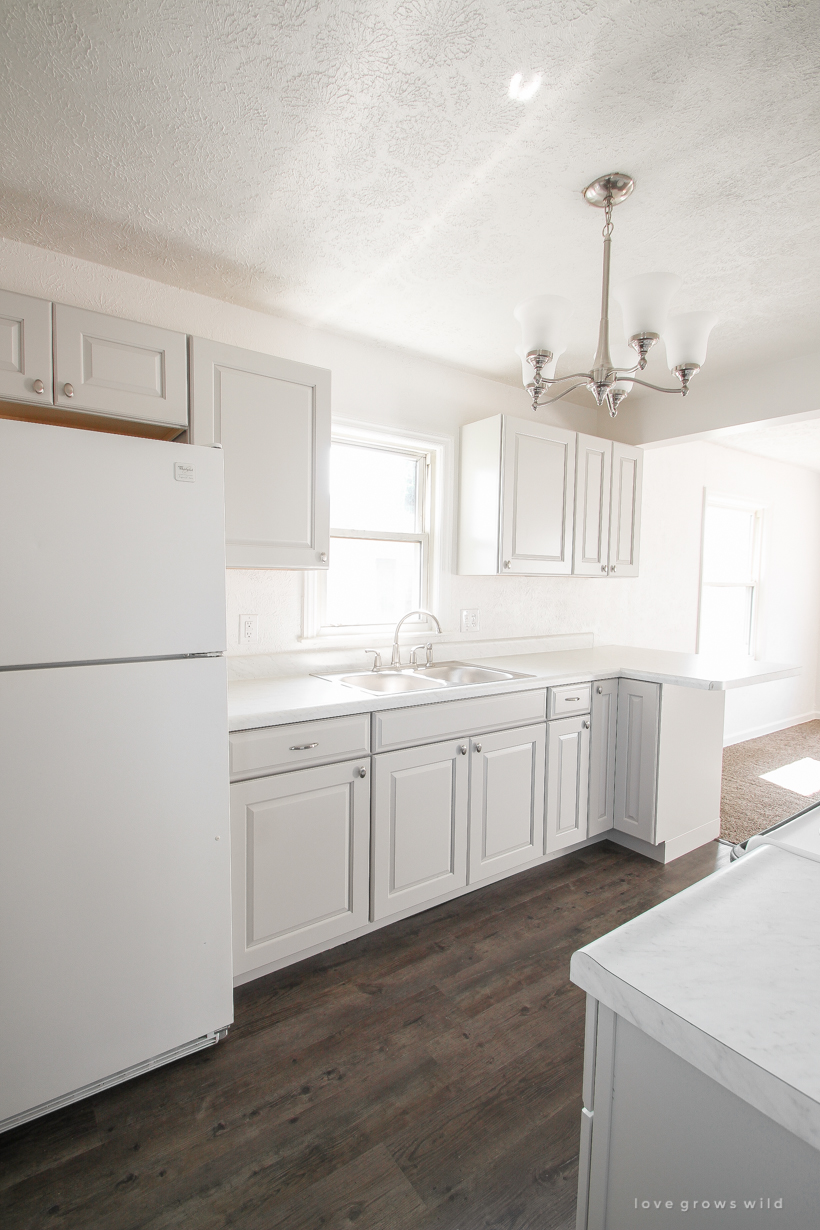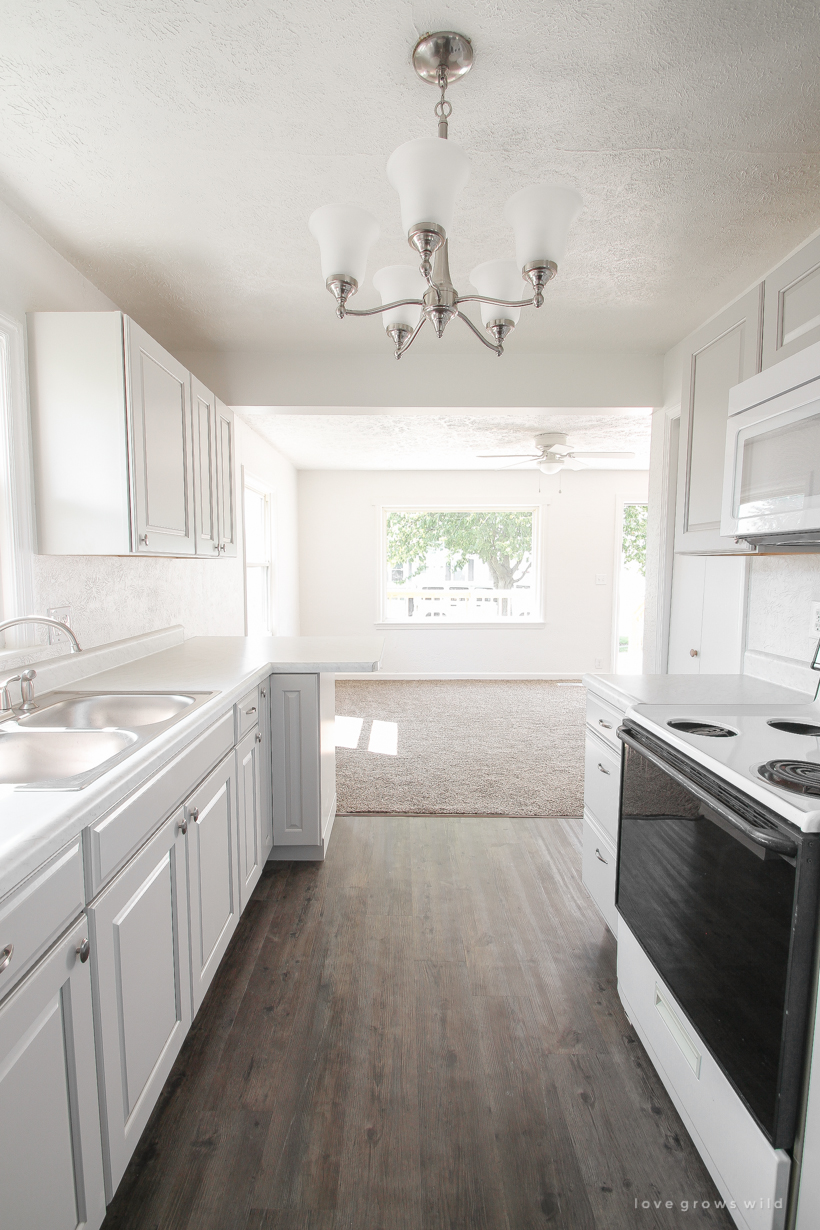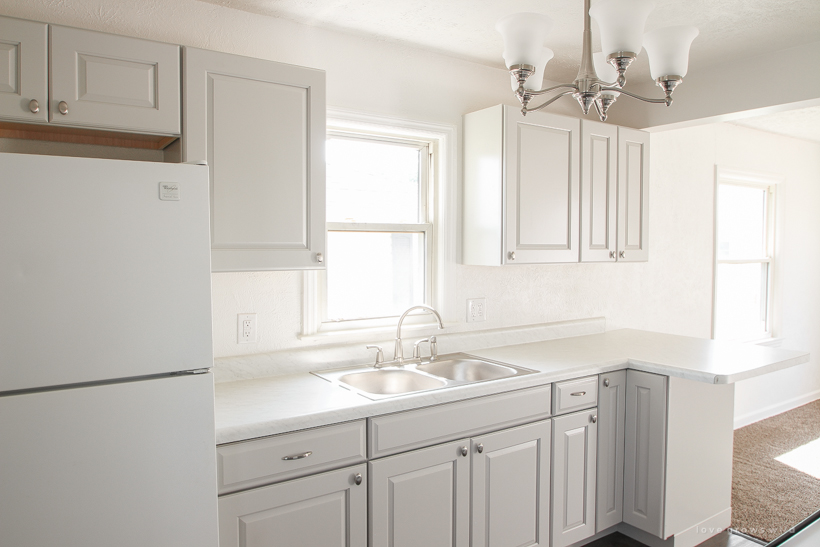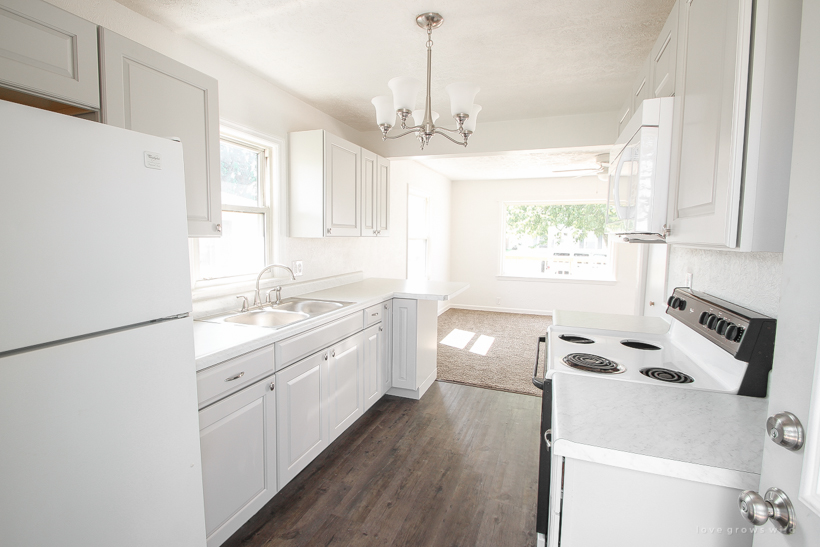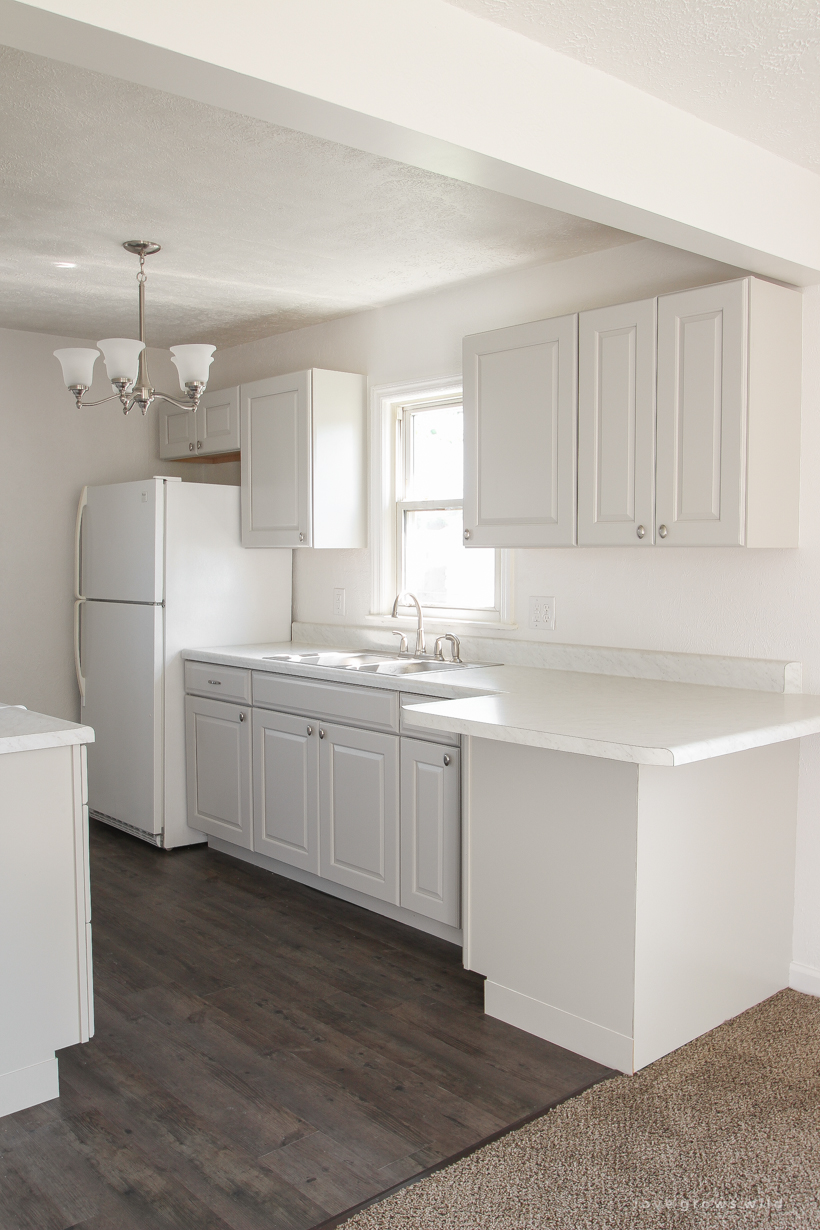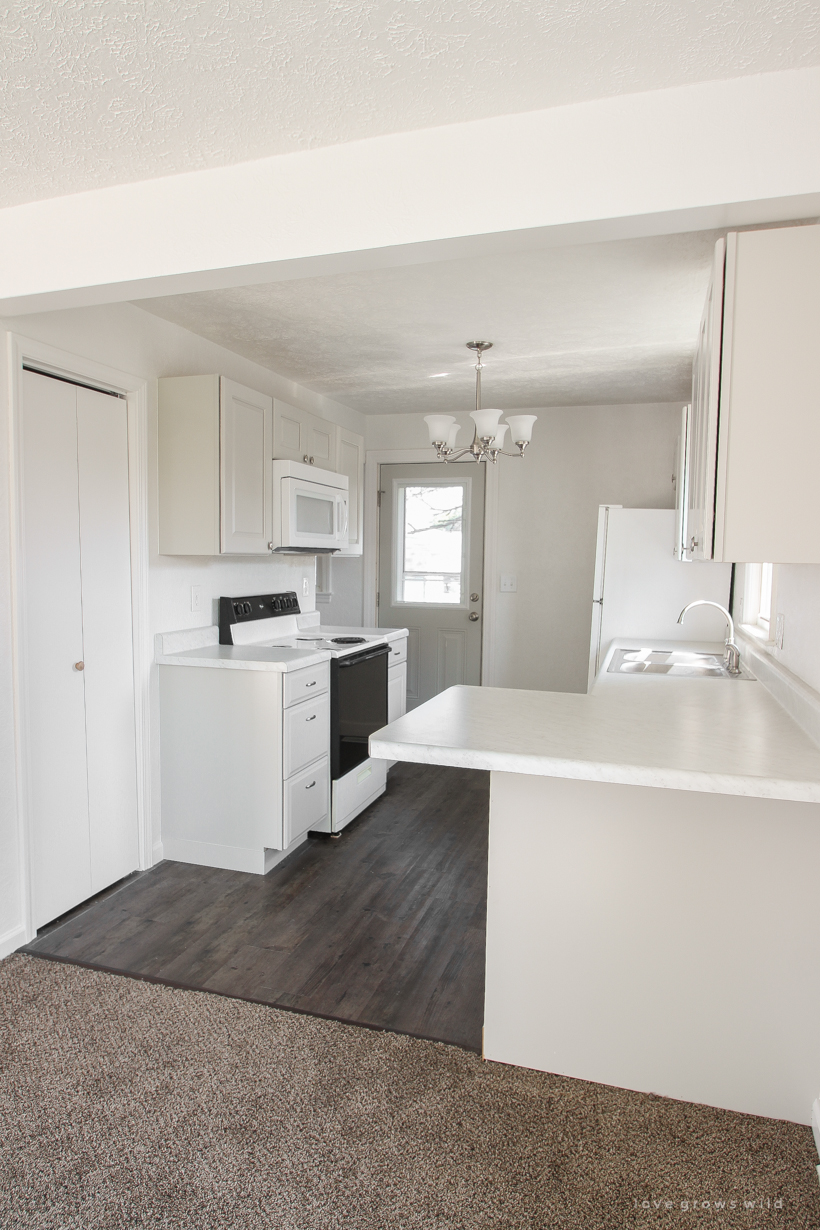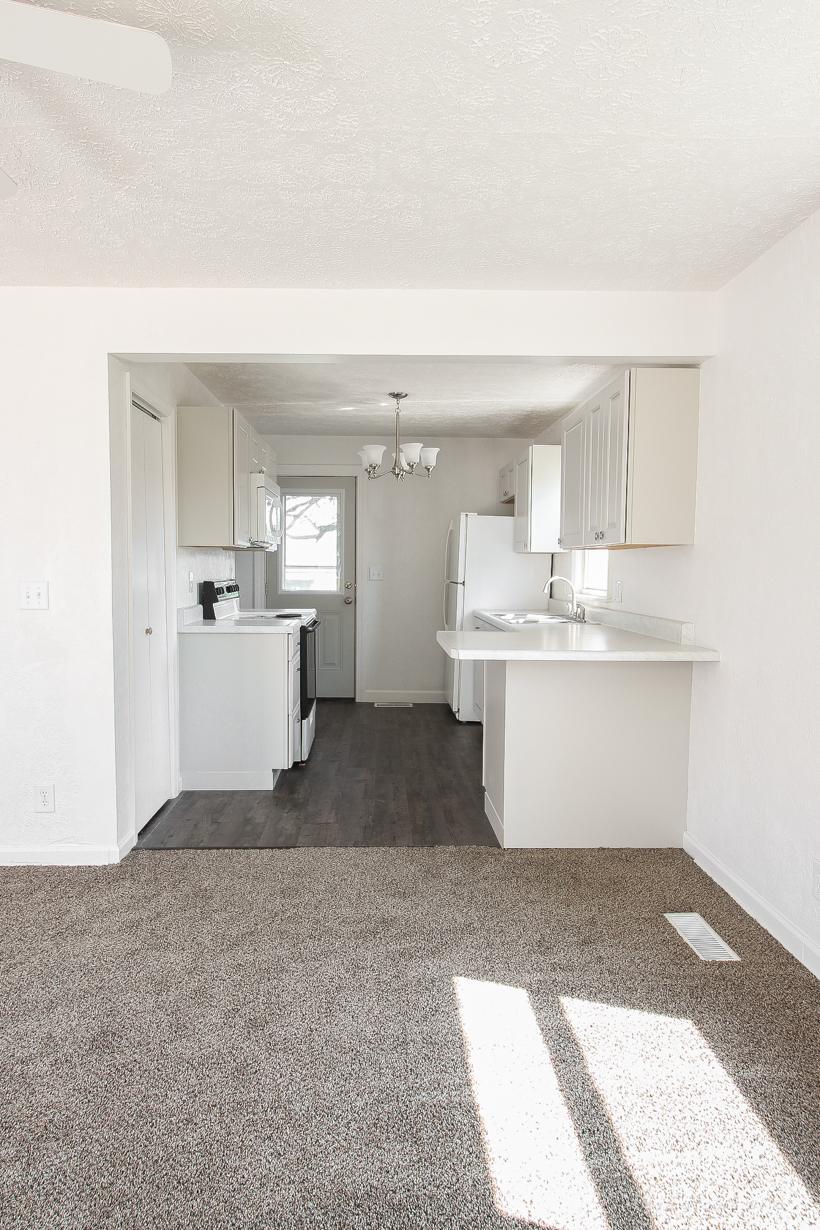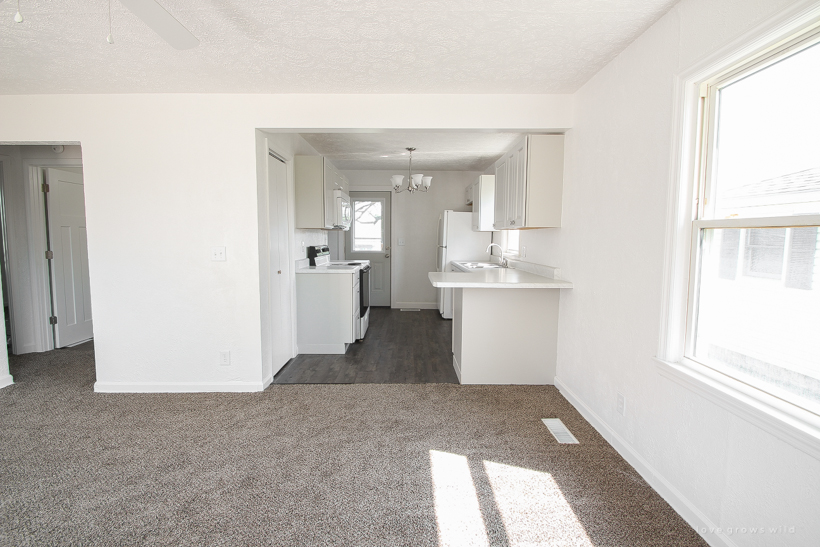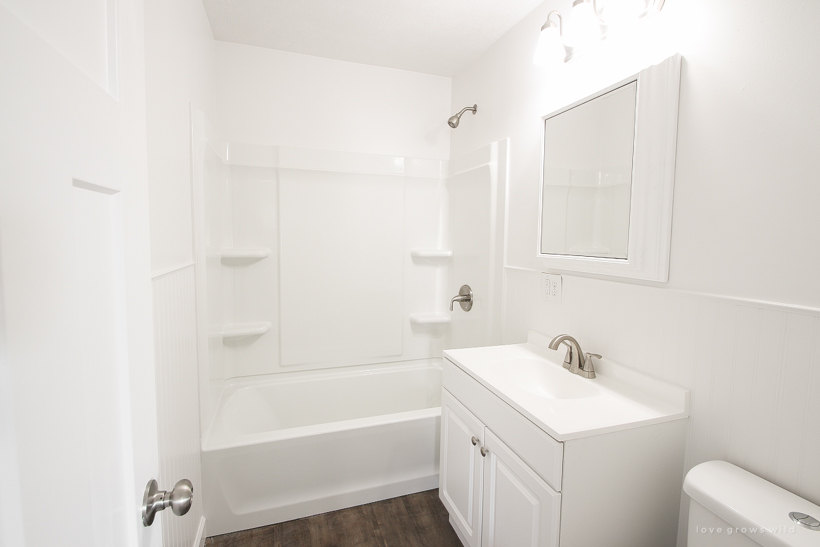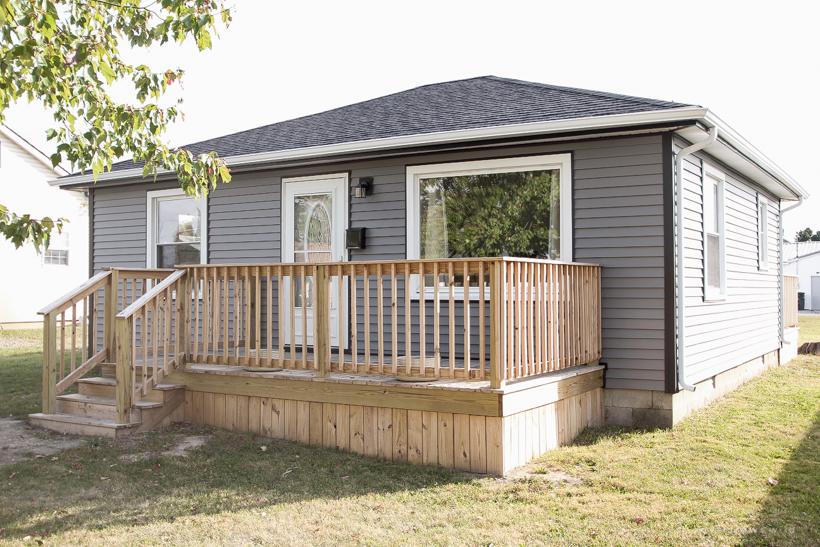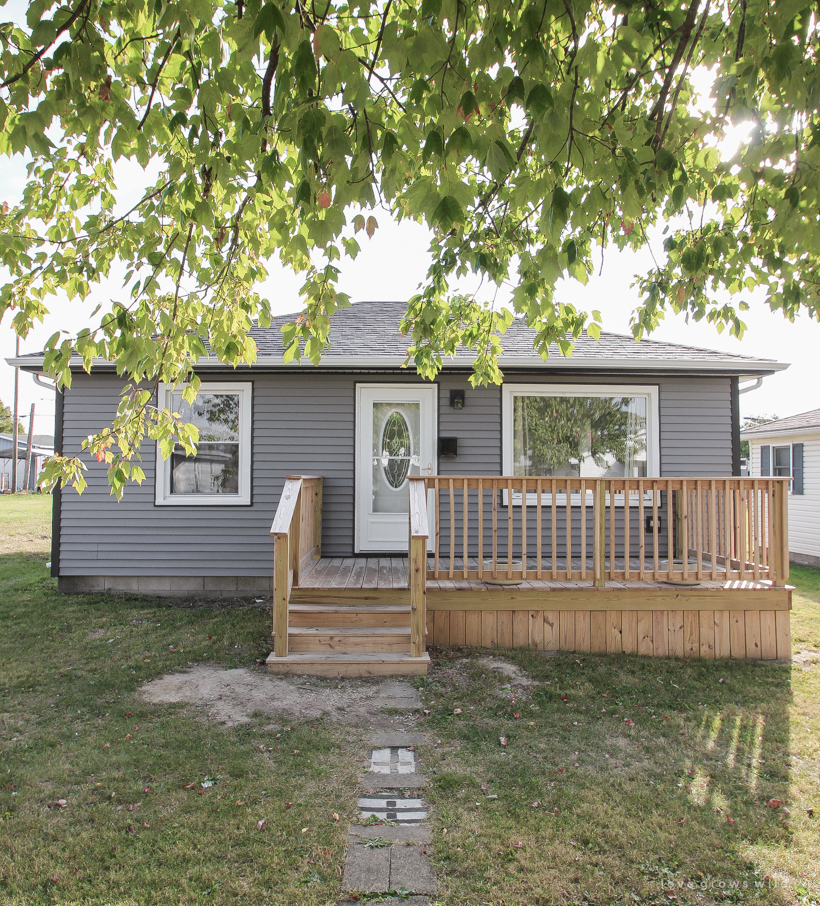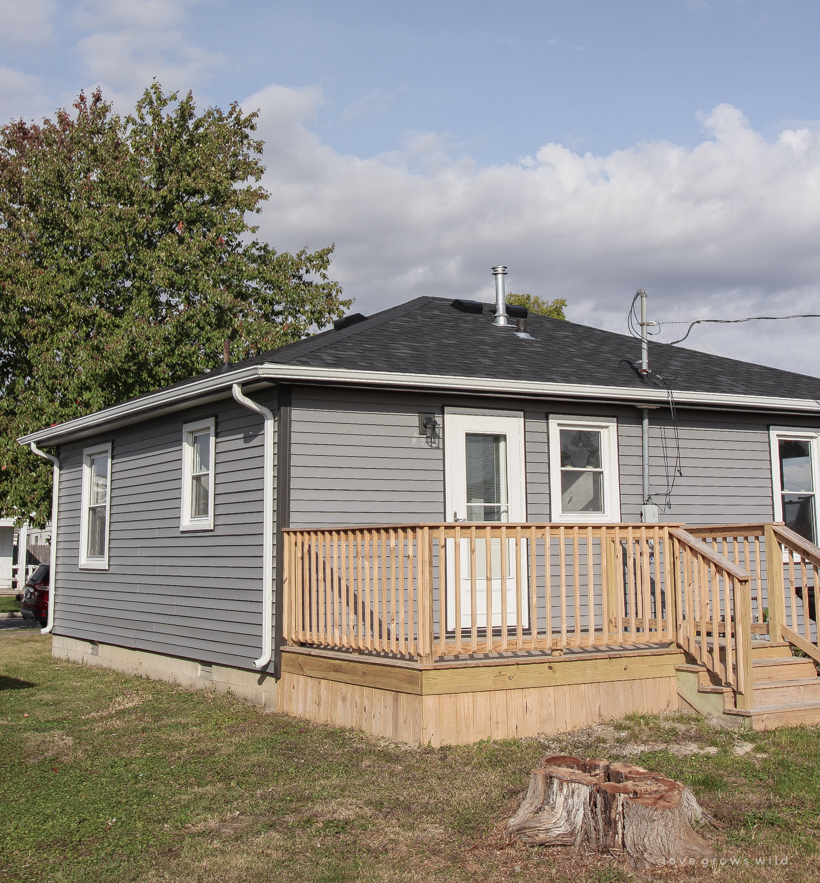 Pictures speak a thousand words, but this video of the entire renovation start to finish says everything:
I had to put together these side-by-side comparisons of the before and after. Can you believe the difference?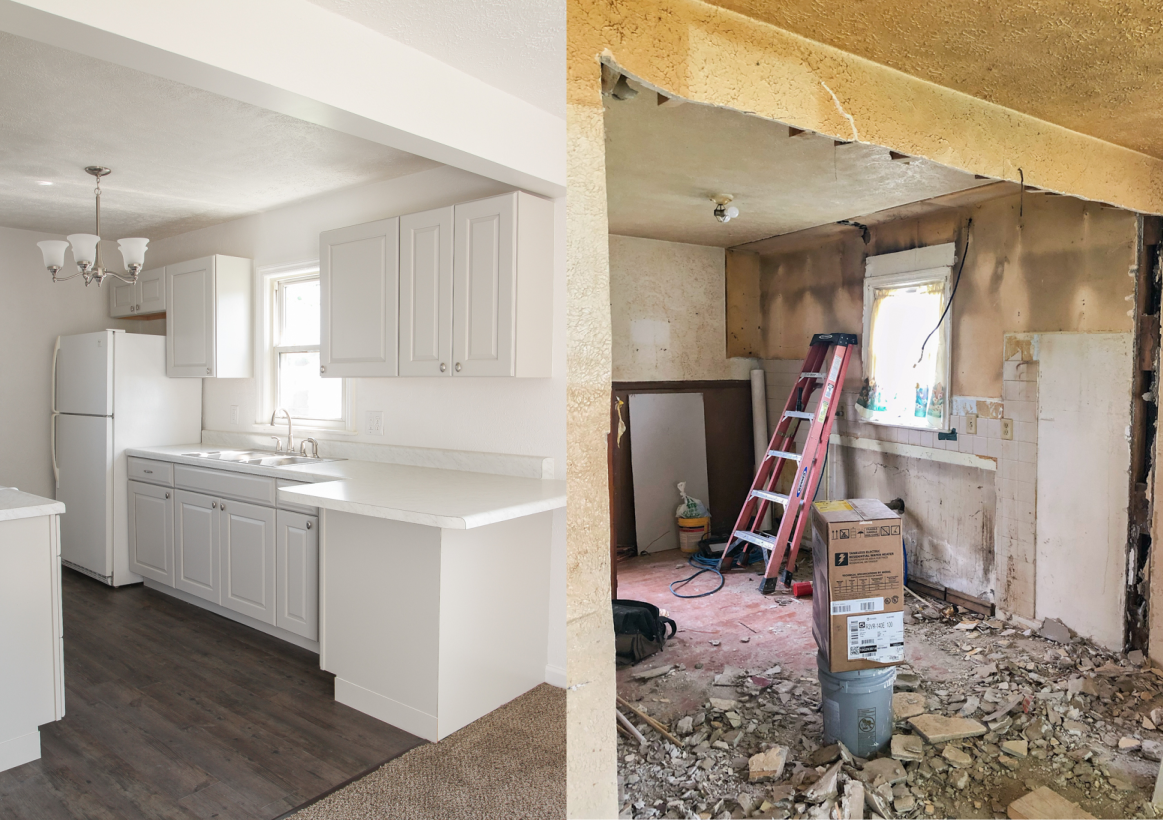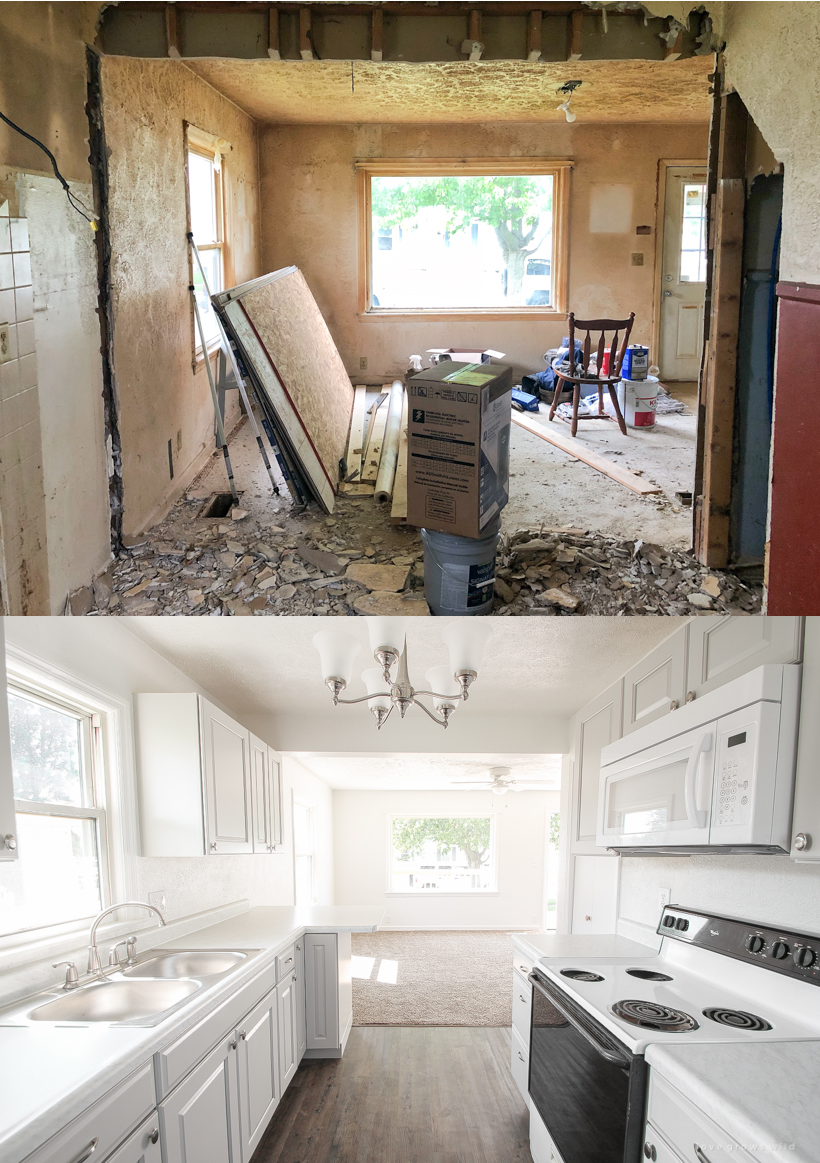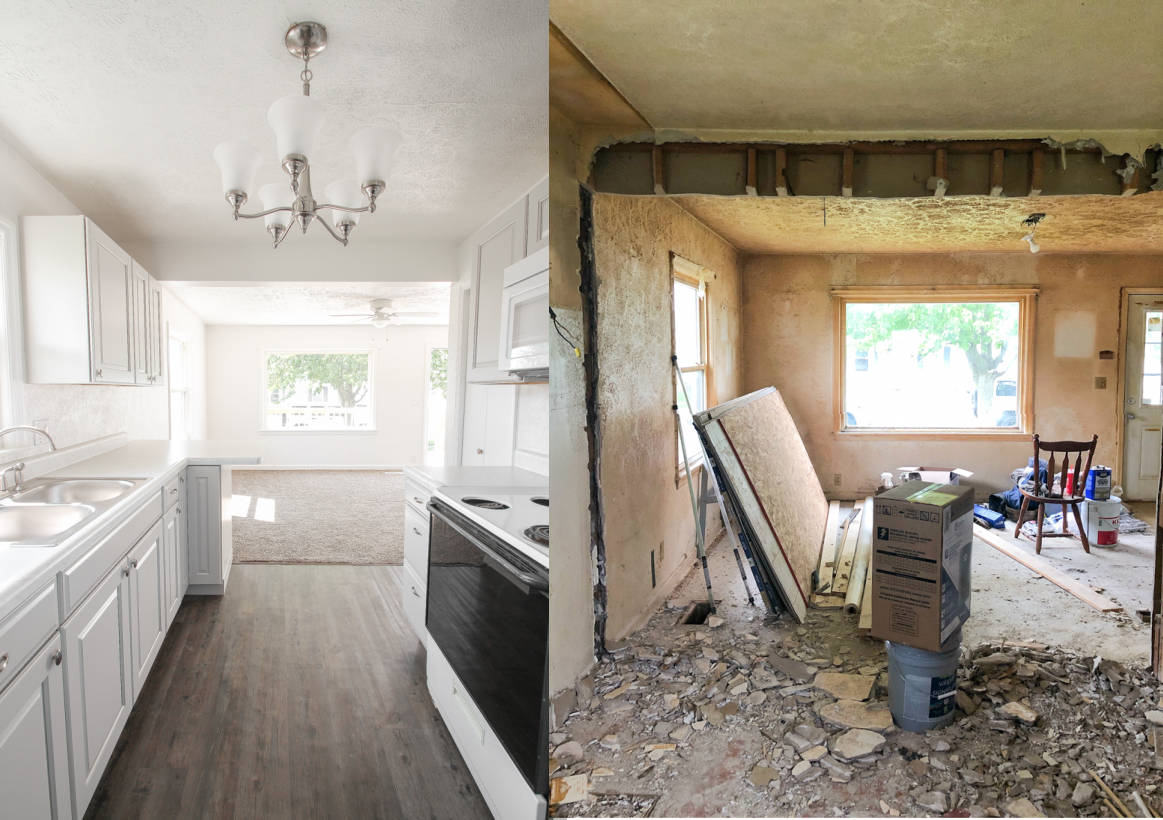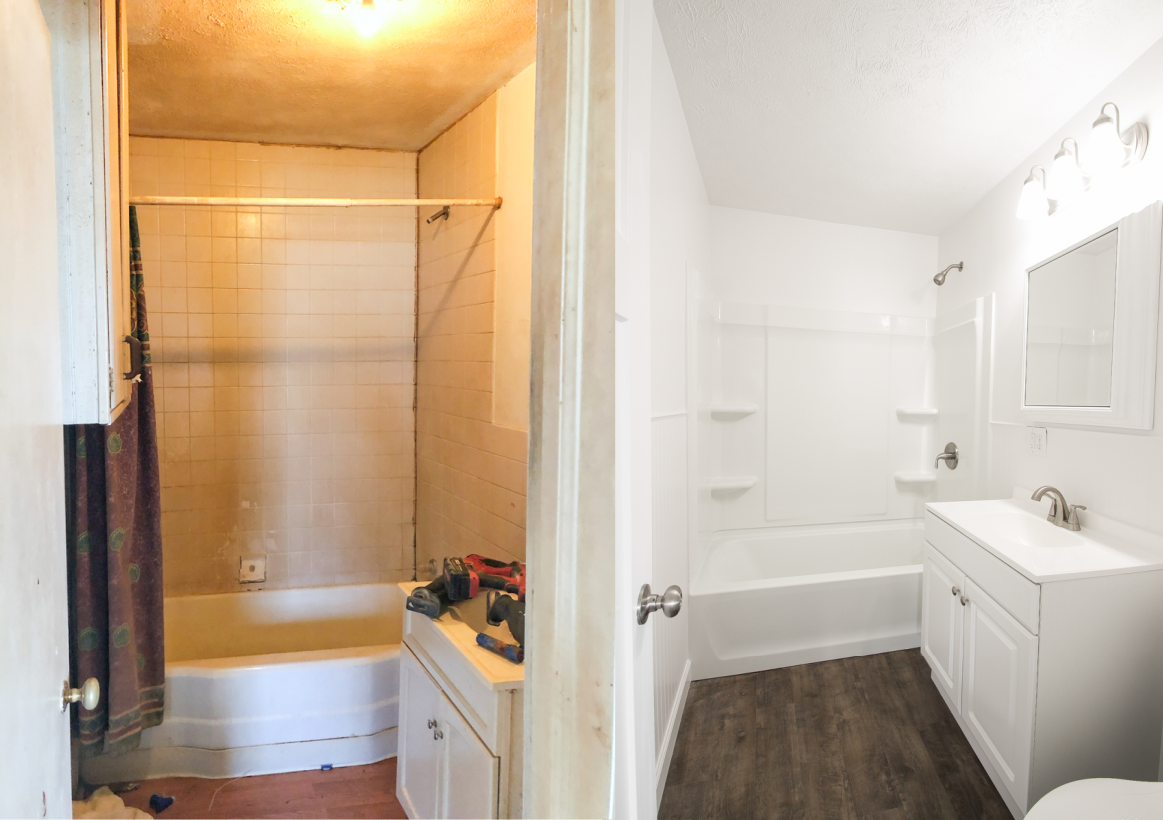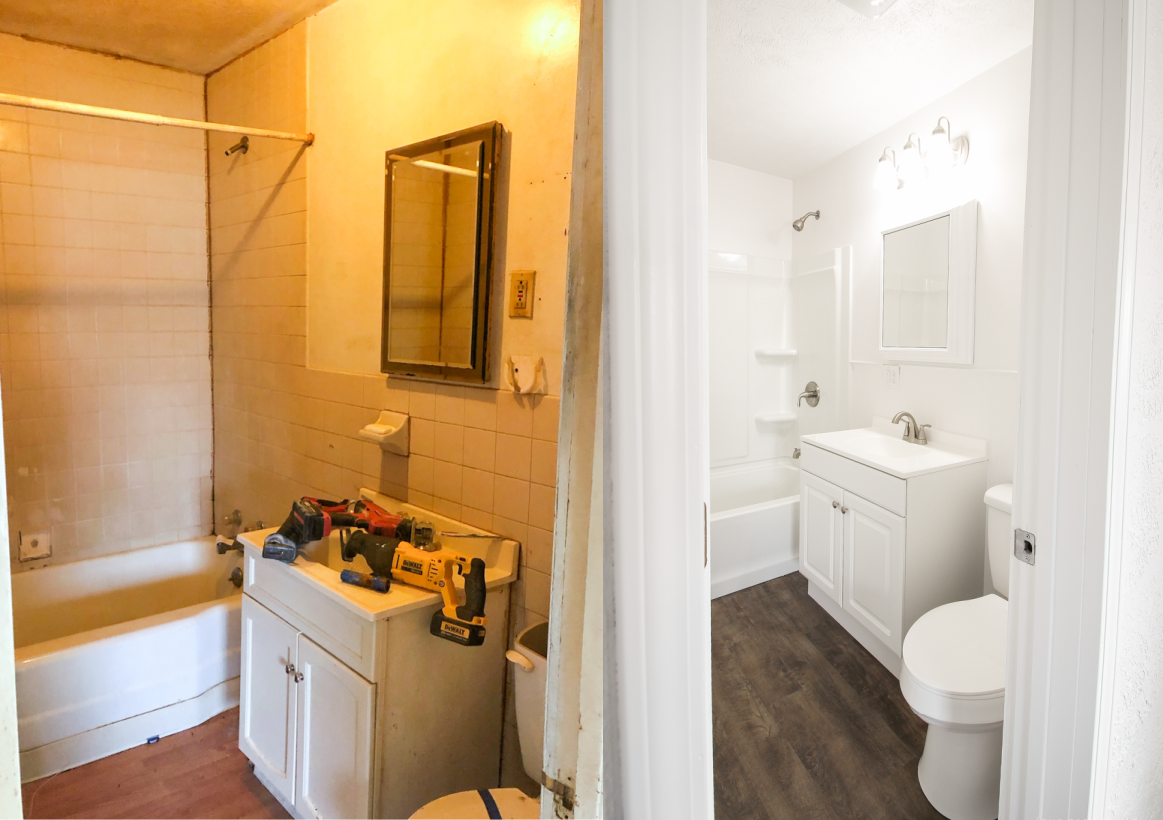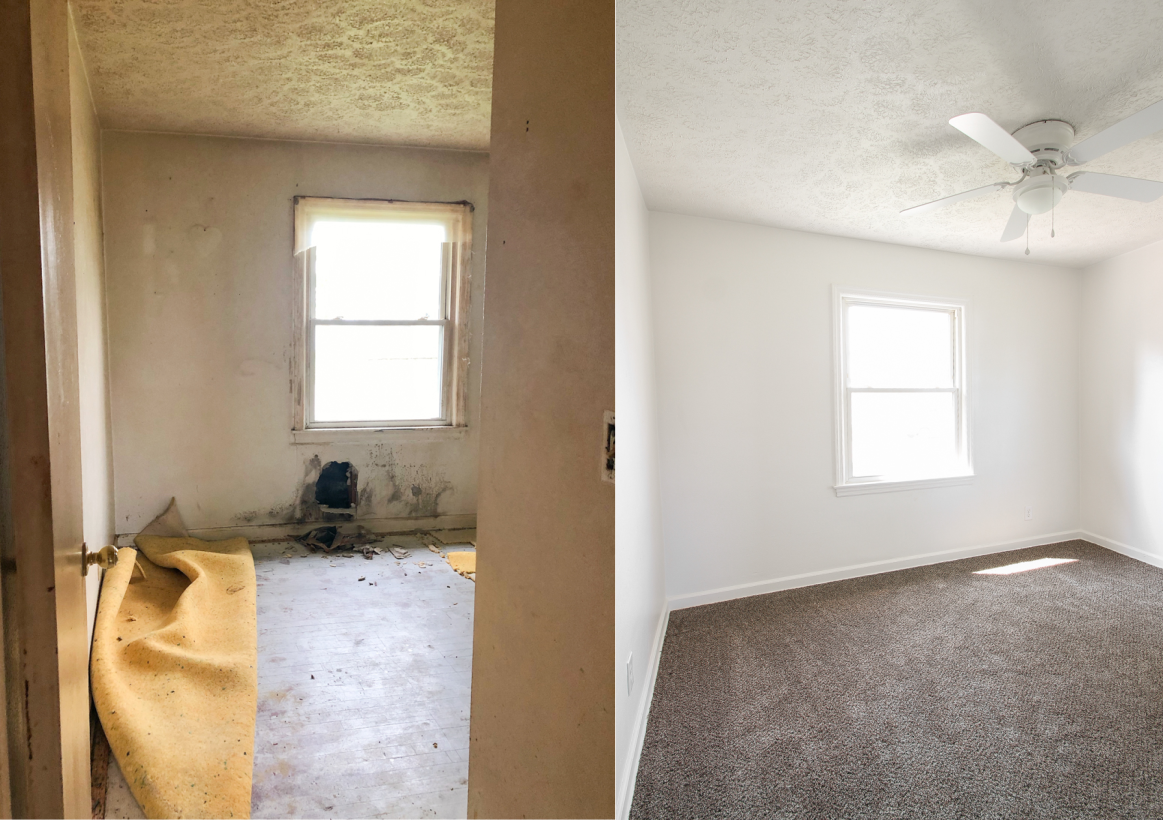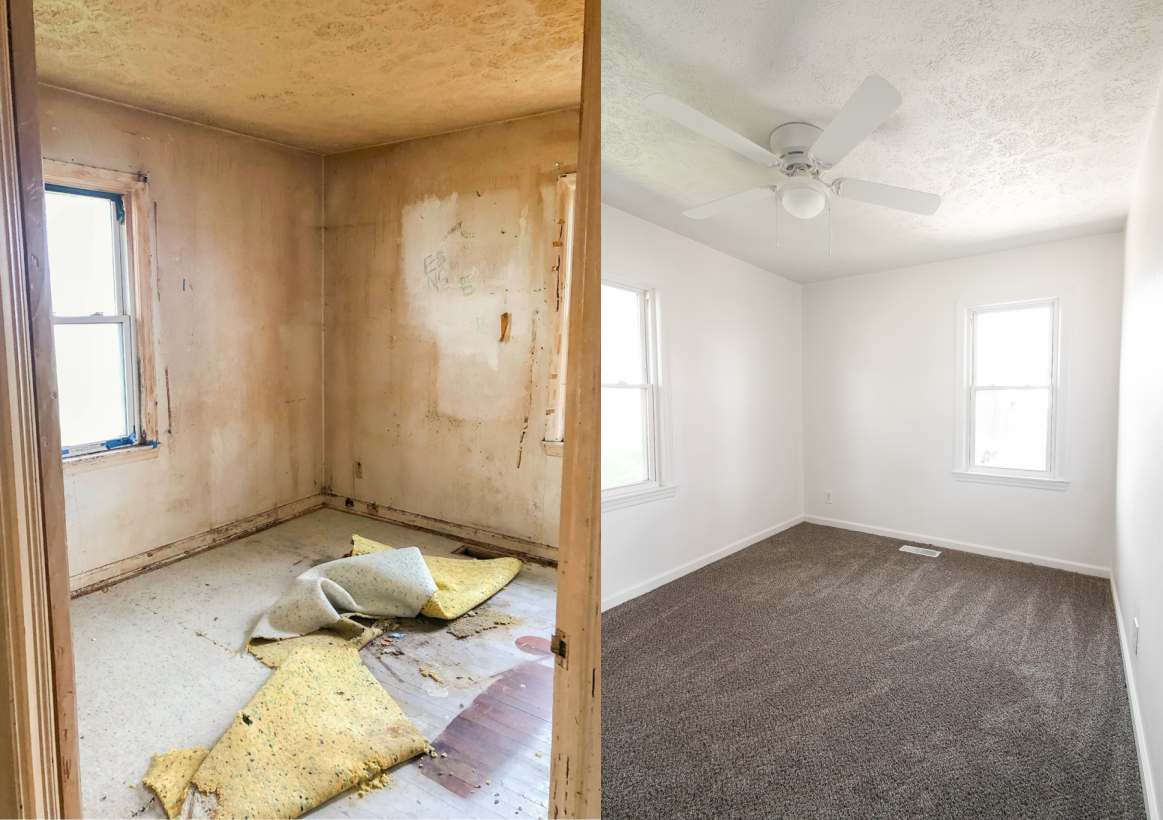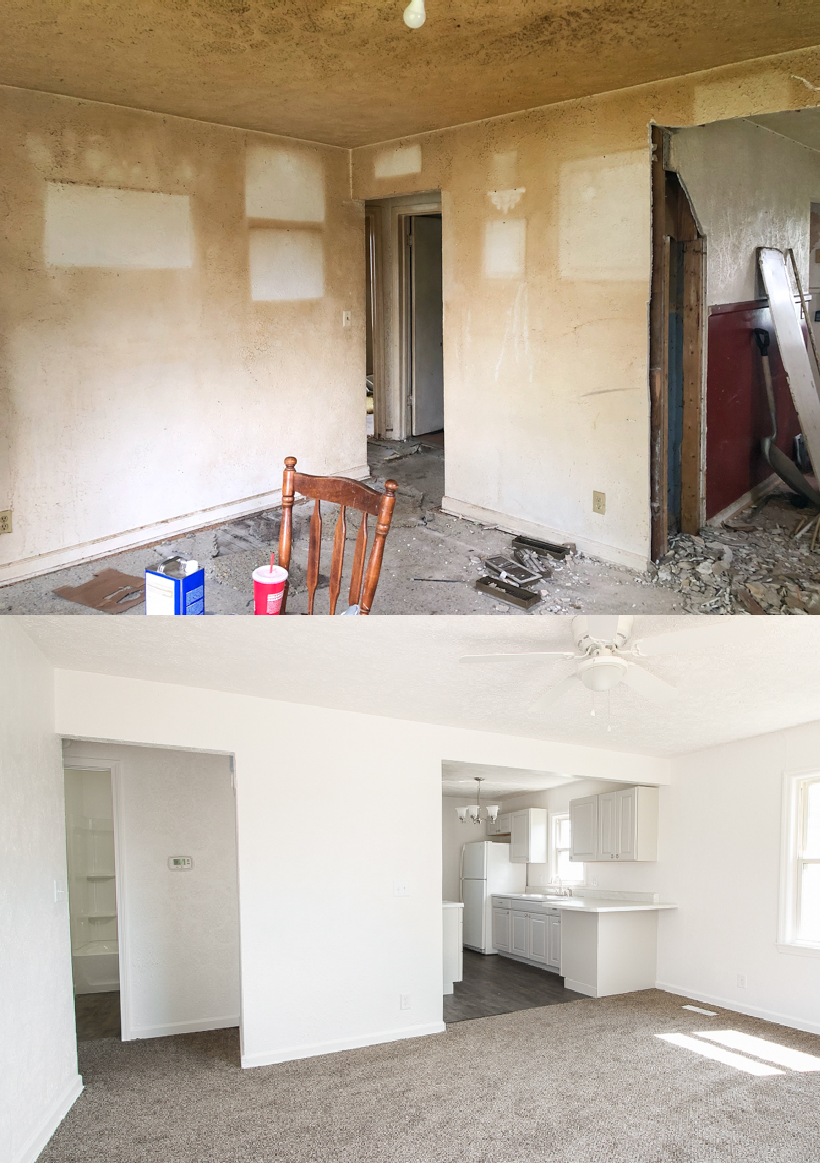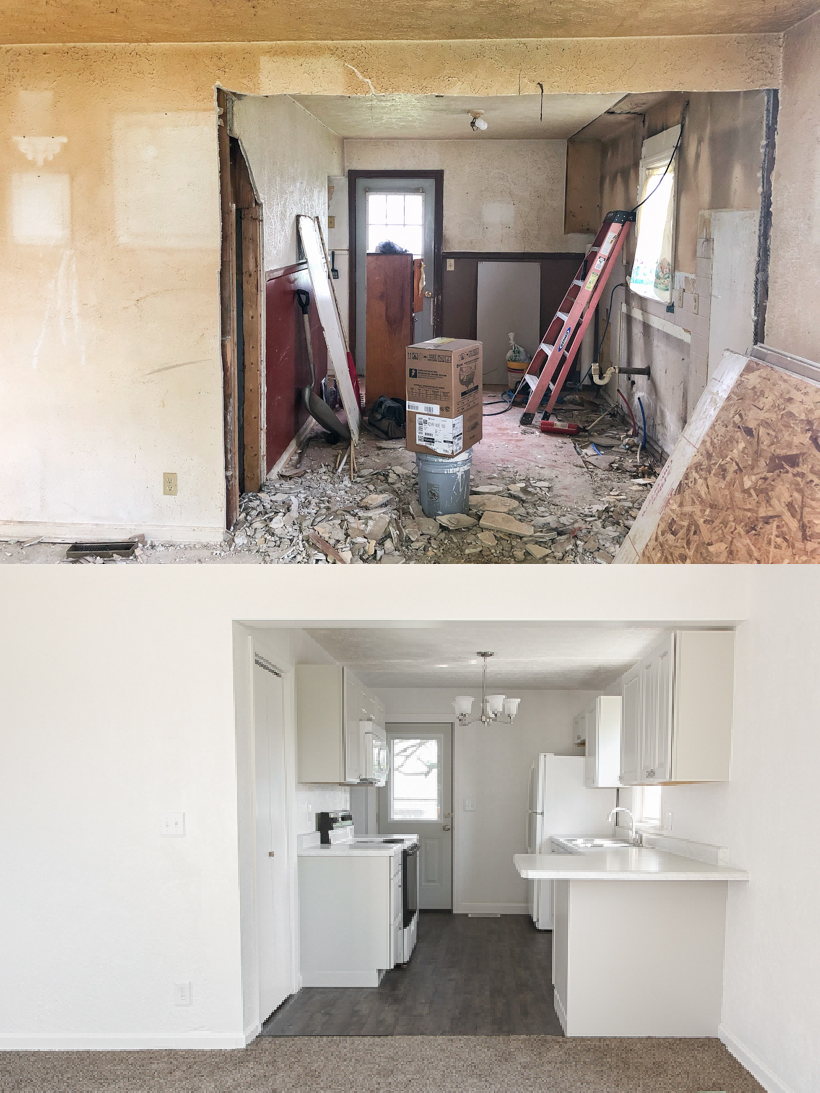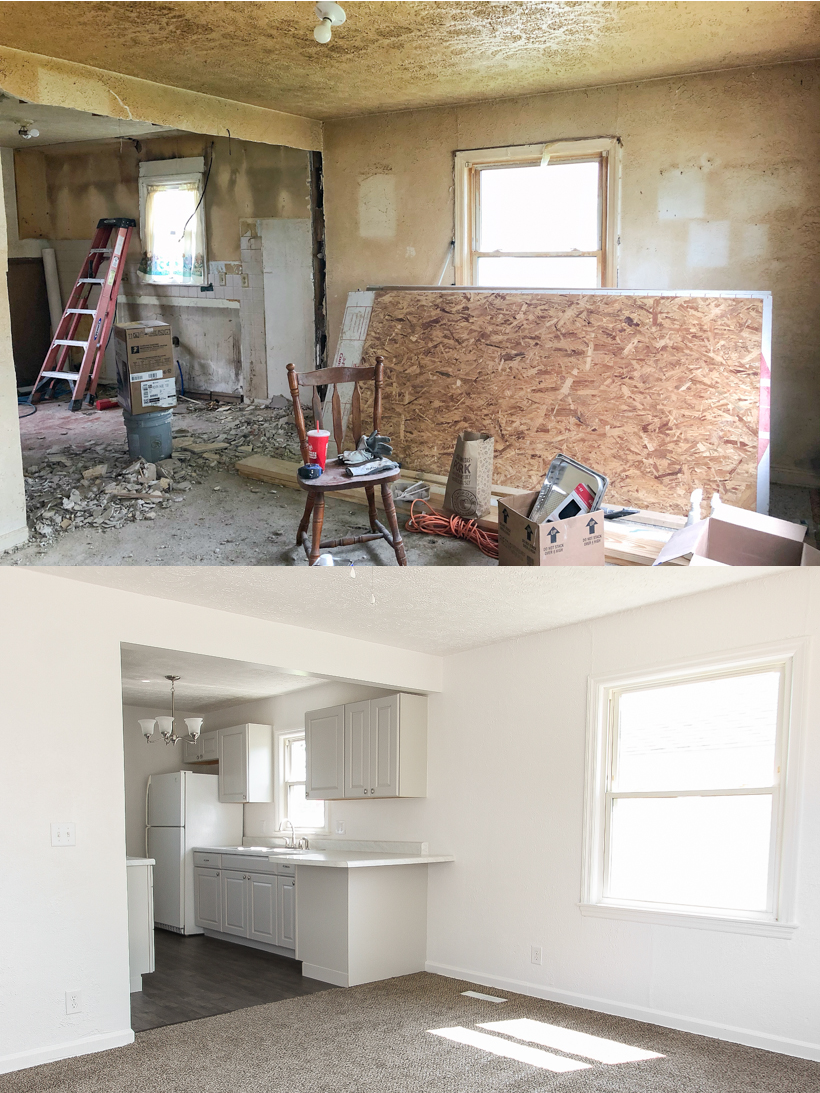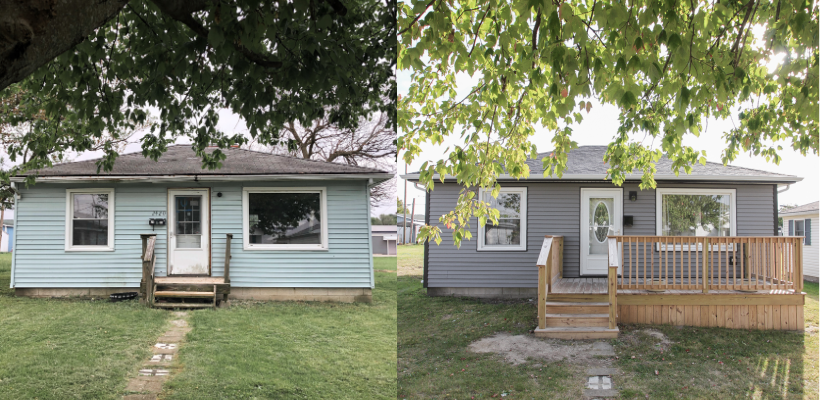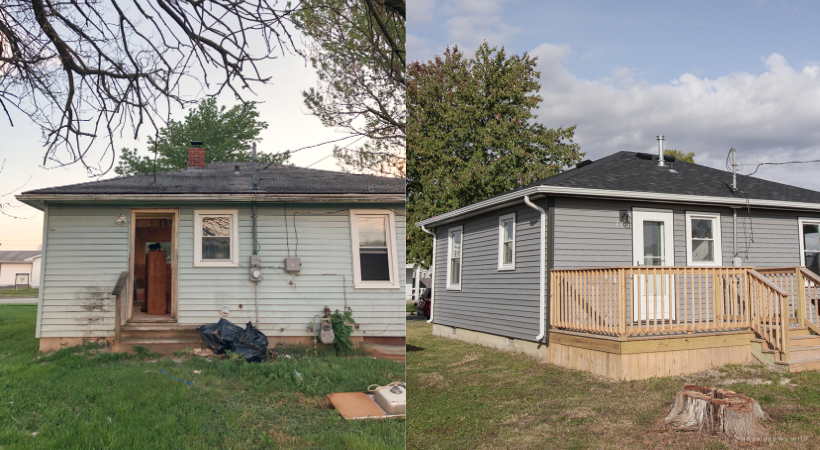 I CAN'T WAIT TO HEAR WHAT YOU THINK!
My mom is officially moved in, and we are starting to make this place feel like home for her. And let me tell you, picking out furniture is a heck of a lot more fun than drywall dust and buckets of paint! The house is a beautiful (and very white) blank canvas right now, but just wait till you see how cozy it is all going to be after we get done decorating. Of course I'll take you along for the next part of this whole process, and I have a HUGE announcement that will be coming soon, so make sure to keep an eye out for that. Thank you so much for being here and sharing in our excitement on this project. And thank you to Oscar for letting me be a small part of creating this house that my mom gets to enjoy. xoxo Liz
---
Subscribe to Blog | Follow on Instagram
Follow on Pinterest | Follow on Facebook