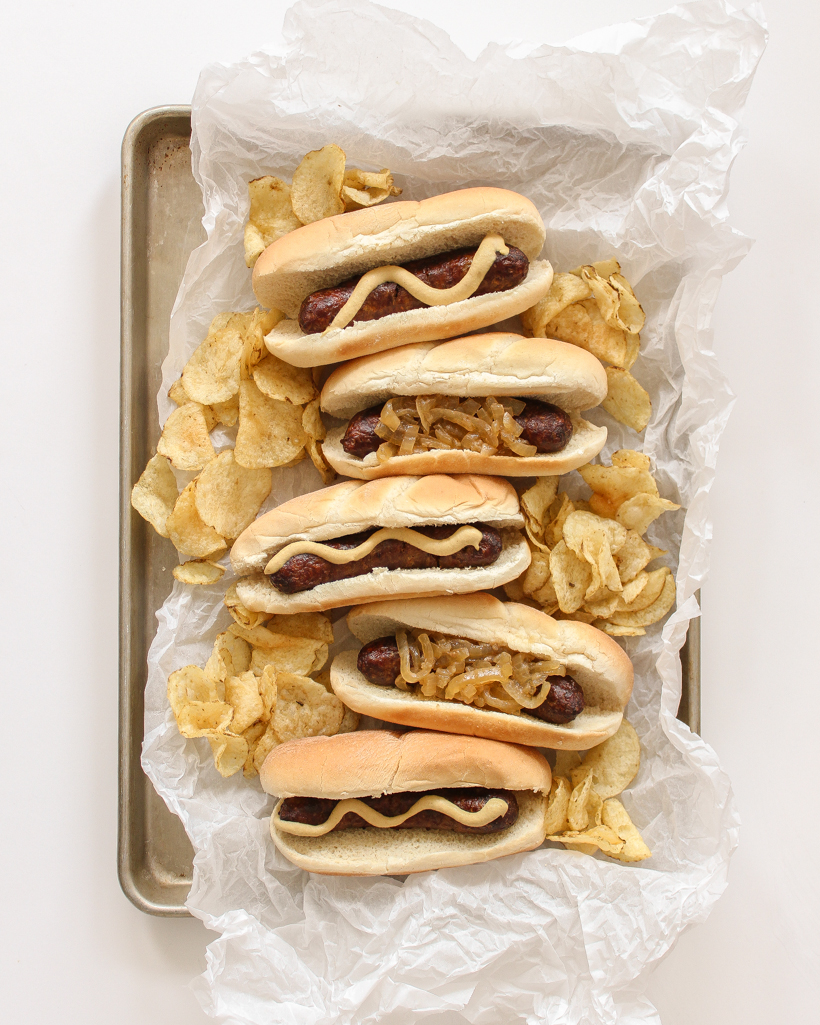 Summertime typically means lots of cookouts and delicious grilled food, and I have the secret to the juiciest, most tender, super flavorful beer brats you've ever tasted. Even if you think you're not a huge fan of bratwurst, I encourage you to give this recipe a try!
These start in the slow cooker and finish with a nice, hot sear so you get the best of both worlds: a well-cooked, juicy sausage with a crispy, caramelized crust. And if you'd rather not use beer, there's an easy option for that too. Keep reading to get the recipe and watch me cook in the video below!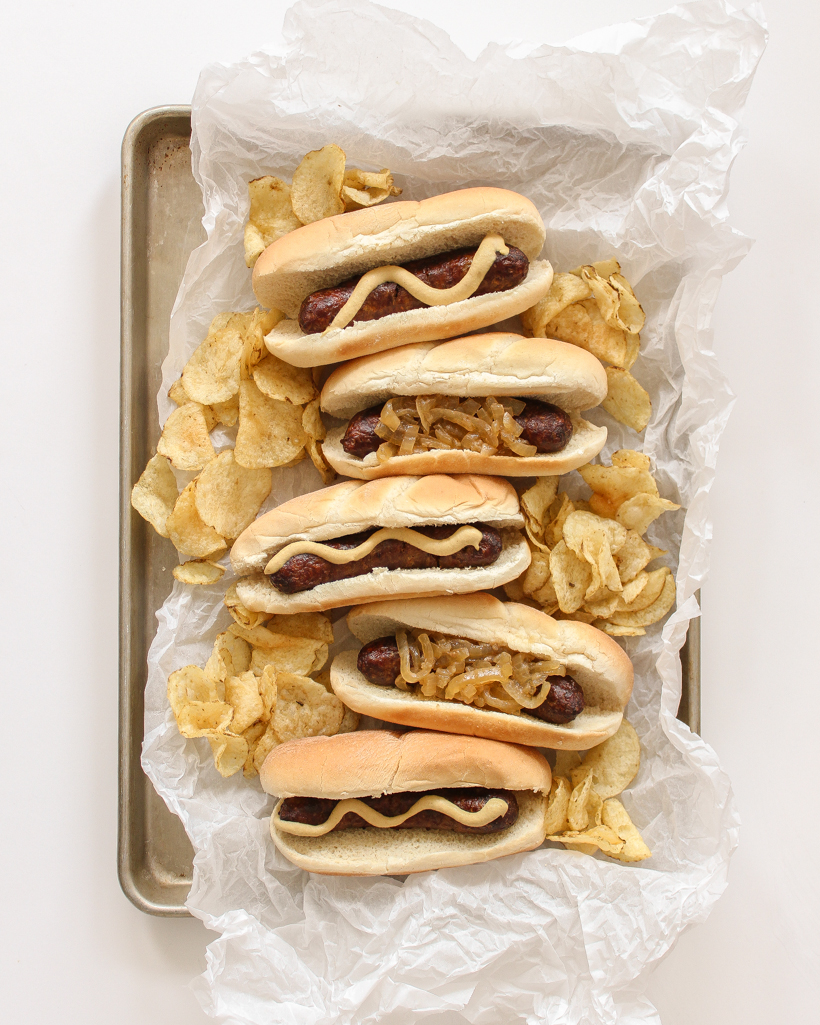 Bratwurst is a type of German sausage, and they are delicious cooked on the grill. The problem I've come across is getting the sausage fully cooked through without making it tough and chewy. This recipe does most of the cooking in the slow cooker, keeping the meat nice and juicy. Then right before serving, you can throw them on a hot grill or even under the broiler to crisp them up and get that beautiful char on the outside.
The brats have a great depth of flavor cooking in the beer, but if you'd rather eliminate beer as an ingredient, you can easily substitute chicken broth or vegetable broth! The onions become soft and soak up all that flavor in the slow cooker, making them a great topping for the sausages. You could also do a squirt of mustard or eat them plain if you prefer!
Note: You could also sear the brats first before putting them in the slow cooker to save time and mess when you're ready to eat. I don't prefer this method typically, but it's a big help if you're entertaining and want to eliminate a step once guests arrive!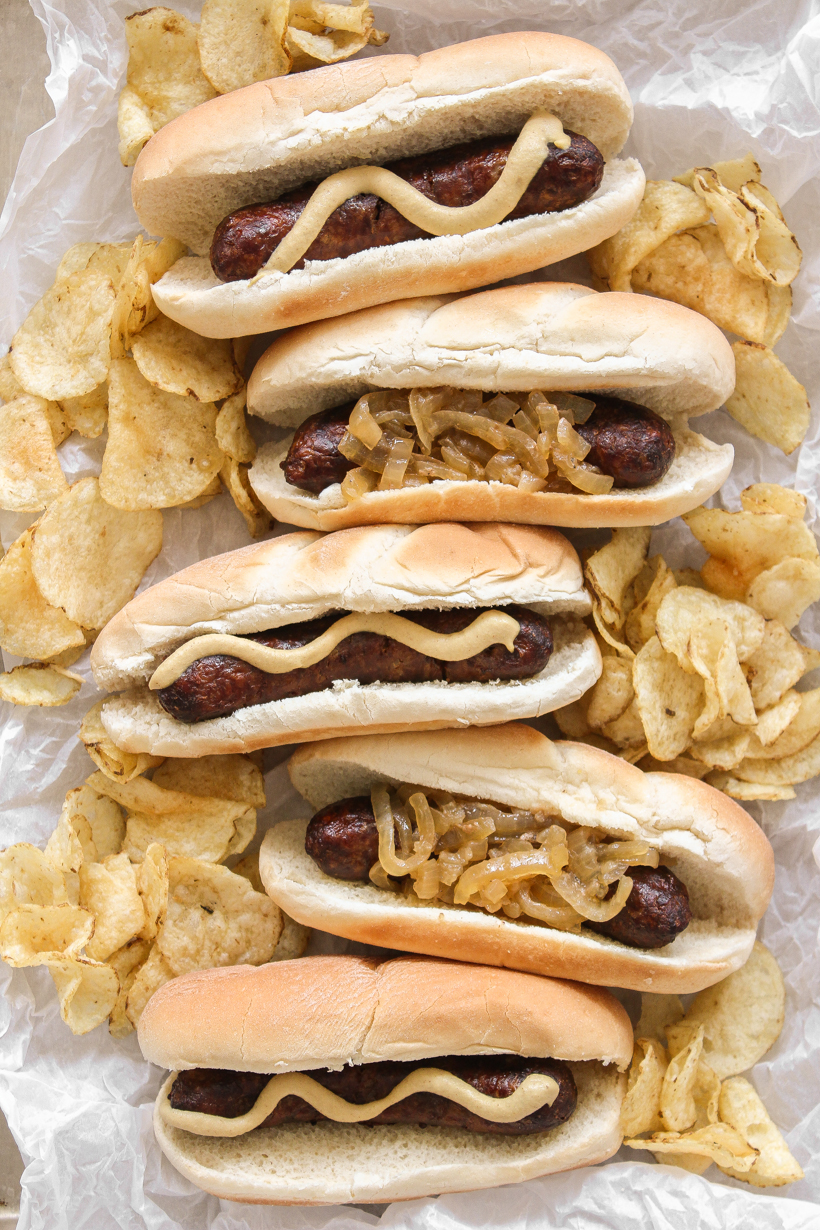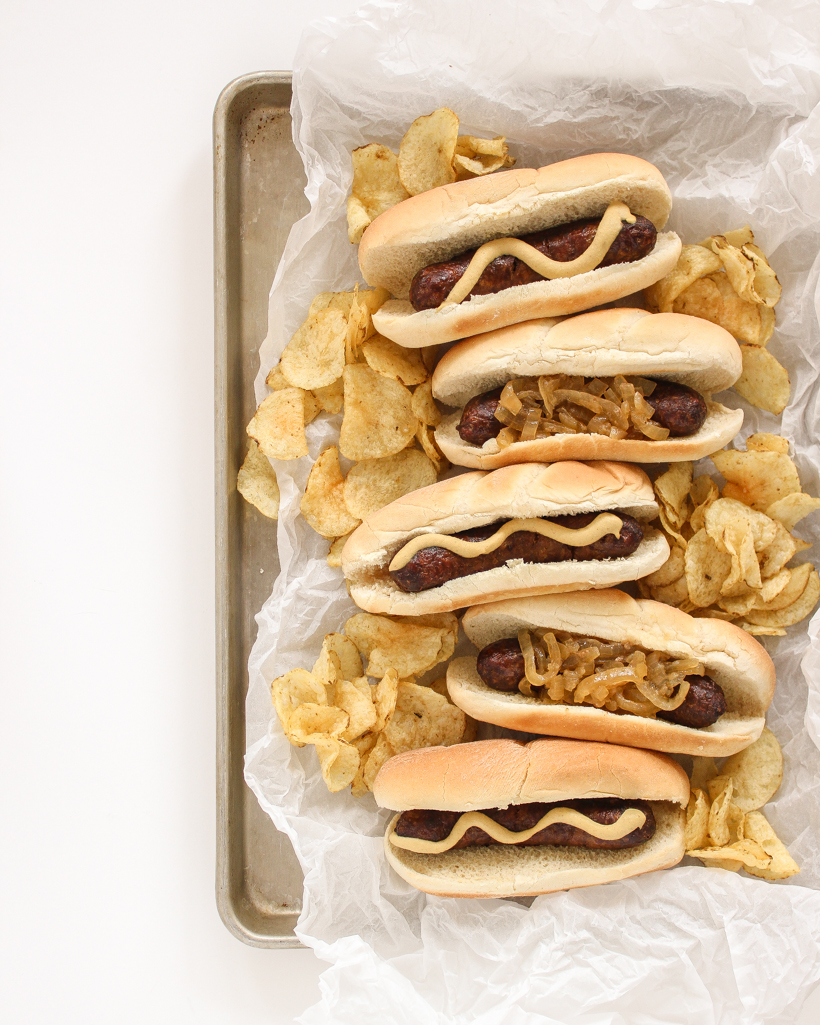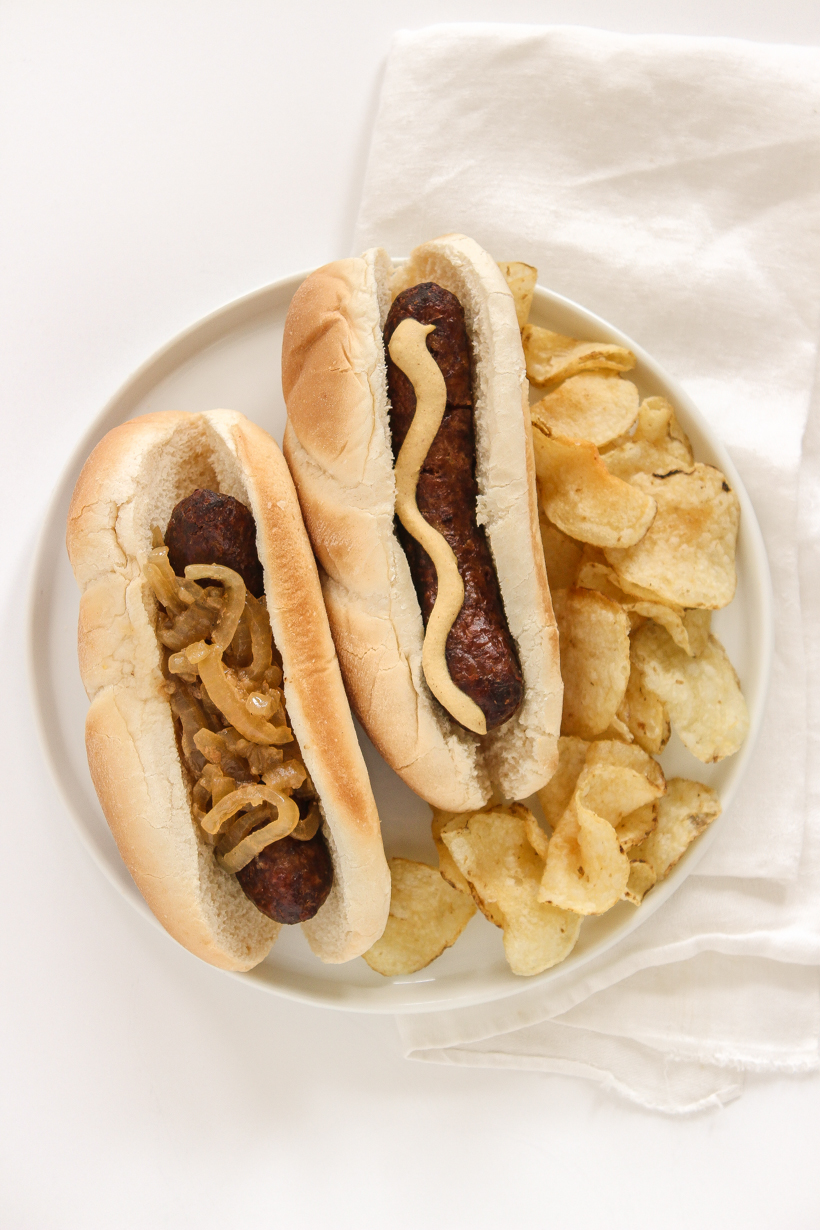 Cook with me:
Perfect Beer Brats
INGREDIENTS
19 ounces bratwurst sausage (they typically come in a package of 5)
12 ounce bottle of beer (or substitute with chicken/vegetable broth)
1 medium onion, sliced
3 garlic cloves, peeled and smashed
1 tablespoon unsalted butter
¼ teaspoon salt
¼ teaspoon pepper
package of sausage/brat rolls
INSTRUCTIONS
Place onions and garlic in the bottom of slow cooker. Add the brats on top and along with the butter, salt, and pepper. Pour beer (or broth) on top and cook on low for 6 hours.
Sear the brats until the outside is as browned and crispy as you prefer using: a grill, a hot pan on the stove, or under the broiler.
Serve on buns with mustard and the cooked onions (optional).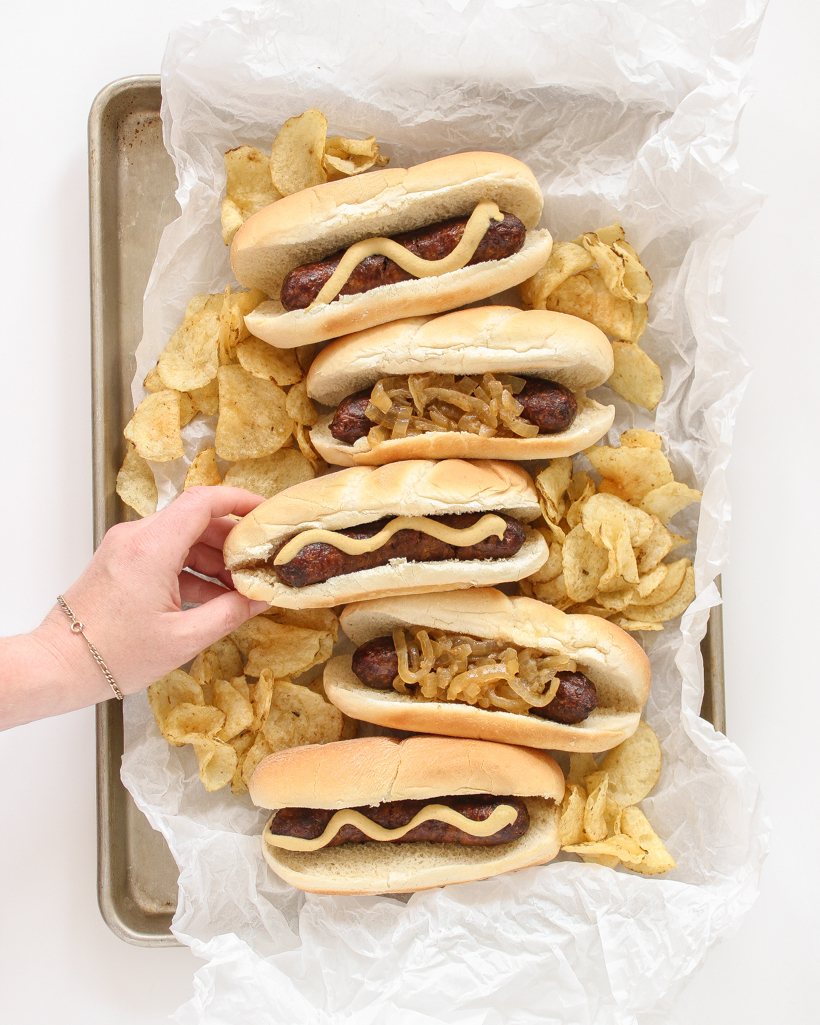 I hope you enjoy the recipe! Let me know if you try it!
---
Subscribe to our Newsletter | Follow on Instagram
Follow on Pinterest | Follow on Facebook