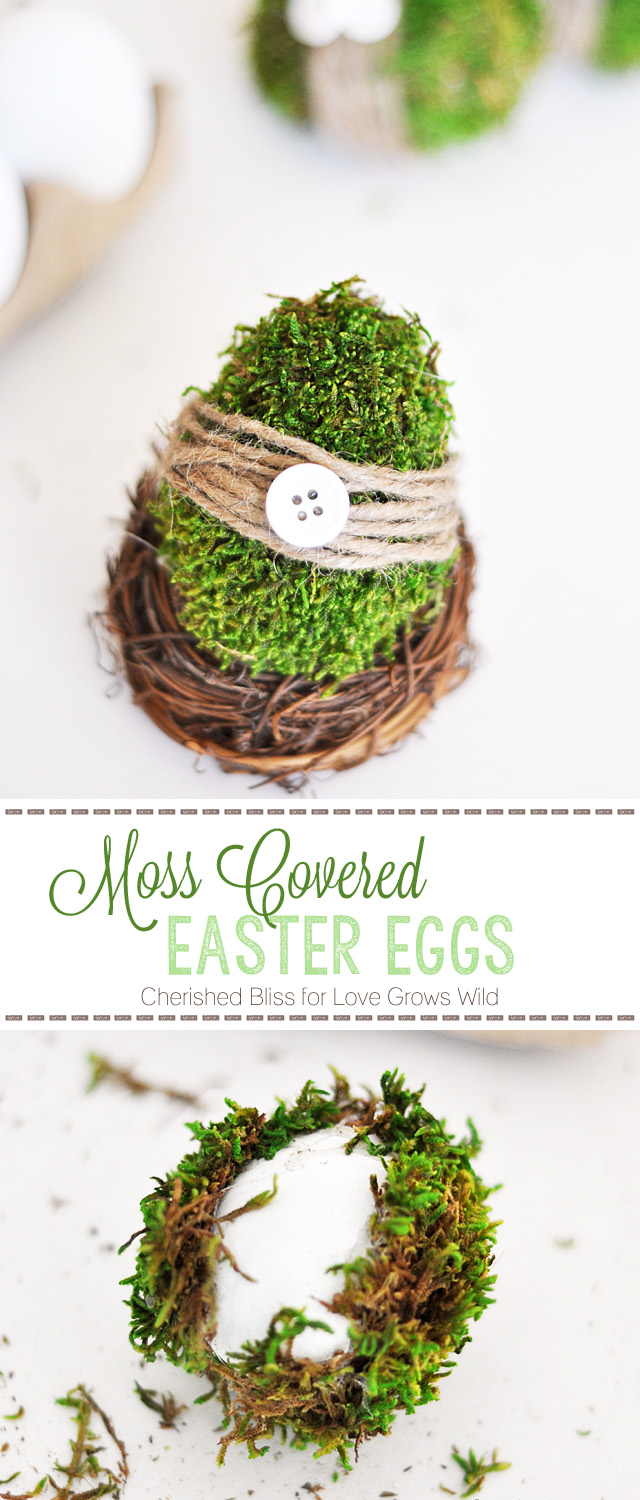 Hello again friends! It's Ashley from Cherished Bliss, and I am so excited to welcome Spring in a few days! Even if the ground is still covered with snow here in Wisconsin, I figured it would be fun to get some Spring Time projects up in my house! I'm not huge on holiday crafting (other than Christmas) mainly because I just don't have the time. I mean let's be real here… I still have my Christmas Decor on my piano (shhh, don't tell). I took it down, but I just haven't had a chance to put it away and add in some universal decor to get me through spring and summer. I really like to be able to change up a few accessories during this time rather than my whole decor, so these Moss Covered Easter Eggs are just perfect for me and my piano decor.
Looking at these eggs makes me long for green grass and colorful flowers! Spring is almost here and I really can't wait! So let's make some eggs together to welcome this wonderful season! Time to get out your crafting supplies and have a little fun!
Supplies
– Moss
– Hot Glue Gun
– Plastic Decorating Eggs
– Twine
– Buttons
– Scissors
Tutorial:
Let's get started! This is a little bit of a messy project with the moss, so you will probably want to put something under your work area. Lots of dirt will fall off so just keep that in mind ; )
First, tear off some little pieces of the moss. We will be gluing it onto the egg in these pieces, so you can try and shape it to fit on the egg, but don't worry too much, because we will fill in the gaps later ; )
Once you have some pieces torn, apply some hot glue to your egg and press the moss in place. Continue filling in the holes until the egg is covered. If you have any little gaps, I just took some of the pieces that fell off, added some glue, and pressed it into those gaps.
Once you have it all covered up, and the gaps filled, you can take your scissors and give your egg a little haircut removing any stray strands of moss. Don't throw these clippings away, because they work great to fill in those little spaces on your other eggs!
You can leave your eggs like this, or you can add twine and buttons like I did. I just wrapped the twine around and added a little dot of hot glue to keep it from unraveling. Then hot glue the buttons on. Easy Peasy!
I hope you enjoyed this little tutorial! I would love to have grab a cup of coffee and stop by the blog to say hi, I'll have my cup : )
If you are looking for some more Spring/Easter Decor Ideas, you can click over to download these Printables, just add a frame!
And if you are a crocheter you can these cute little baskets for your new eggs! I'm thinking about crocheting some of these in twine!

Have a beautiful day, see you next month!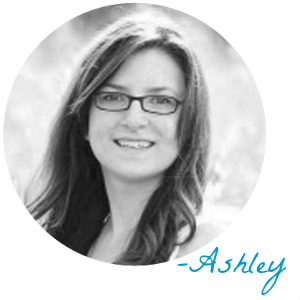 Connect with Ashley:
Blog | Facebook | Twitter | Pinterest
Let's Keep In Touch!