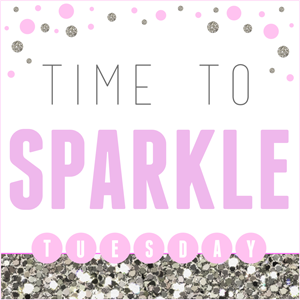 Welcome to the party this week everyone!
Did you watch the Super Bowl? It was pretty painful to watch poor Peyton (alliteration anyone?), but I caught a few good commercials and the food was outstanding! Well, what I could taste of it through the nasty cold I've had this week. My Mom was a rock star and helped put together spinach artichoke dip, chili cheese dip, lizard tails, bacon-wrapped smokies with brown sugar, Italian beef, and more for us to enjoy during the worst Super Bowl game in history! What was your favorite commercial? Mine was definitely the Doberhuahua!
This week at Love Grows Wild…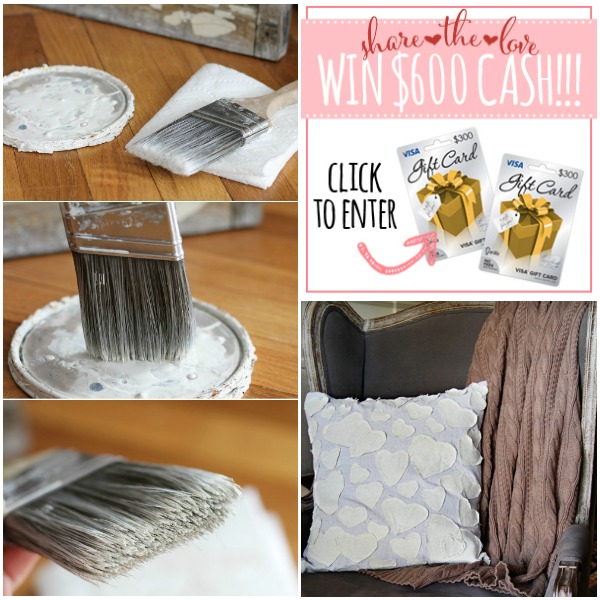 Dry Brushing Paint Technique // Anthropologie-Inspired Heart Pillow
And make sure to enter our Share The Love $600 CASH Giveaway!
Now it's time to party! Visitors to the link party, get ready to be inspired by some incredible projects and recipes! Blogger friends, link up your best posts of the week! I love pinning my favorites. 🙂
Welcome to Time to Sparkle Tuesday Link Party, where you can find all the newest creative ideas from around the web! Stop by every Tuesday, link up your posts, and check out what others are sharing! You'll discover some amazing new blogs and find inspiration for projects, recipes, and more! This party is hosted by four lovely ladies, so your projects will be shared on ALL FOUR blogs!
Each week we will pick our favorite links as features, and share them on Facebook, Twitter, and Pinterest!